Happy love day, friends! I hope it's been a great week for you filled with so much love, not just today, but every day. I thought it would be fun to take a look back at some of our past Valentine's Day celebrations and share in all the love. I've mentioned it before (probably every Valentine's post), before Eric and I had kids we never made a big deal over the day. We were perfectly fine with ordering in and maybe watching a movie or doing something low-key. I remember one year we went out and the restaurant we went to was completely packed. It felt more chaotic than enjoyable and wasn't the idea I had in mind of a fun night. So we nixed that and kept it simple from then on. That is, until we had kids.
Yup, it was a whole different story once we had kids. Things are just different with kids and it feels like every holiday, no matter how big or small, means so much more with them. One of the approaches we've taken to Valentine's Day is explaining to our boys that it's another way for us to show Jesus' love to others just as He shows love to us. I know some look at the day as a halmark holiday, and I agree, sometimes the meaning can get lost or everyone feels they need to go above and beyond with things, but if we find a way to tie it back into our beliefs and showing love to others, than I'm on board with it.
DISNEYLAND:
this year we had the privilege of celebrating in one of the most magical places with our little family. I am so excited to be partnering with Disney and look forward to sharing more about our adventures. We took the boys to
Disney World a few years ago
, but this was our first time visiting Disneyland and taking it all in.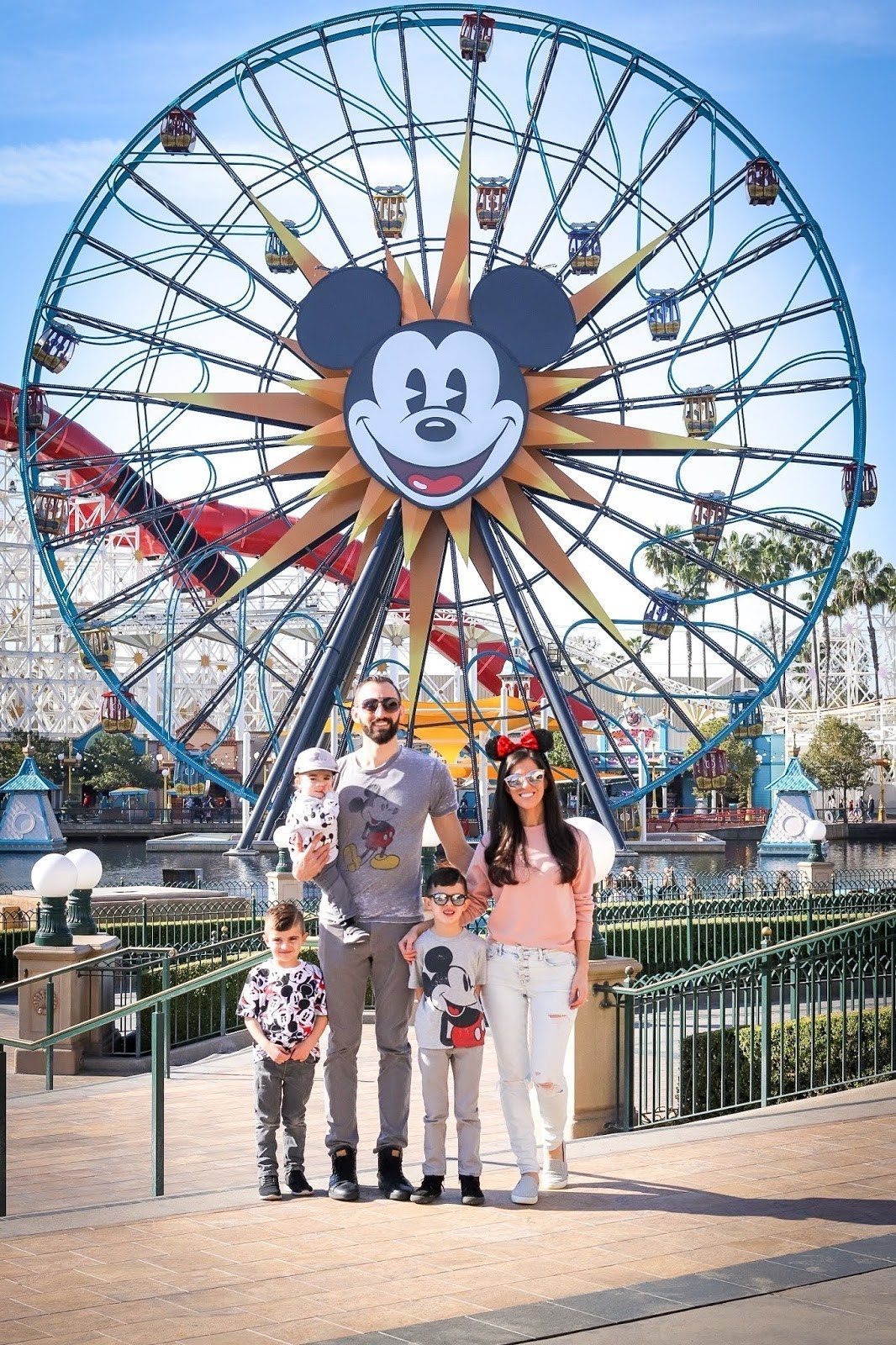 ICE CASTLES:
visiting the
Ice Castles in New Hampshire
was probably one of my favorite trips because it was so unique to us and not something you do everyday. Well, at least if it's not in an area that's right around you. As far as I know, this is the only location on the east coast out of their 6 locations total.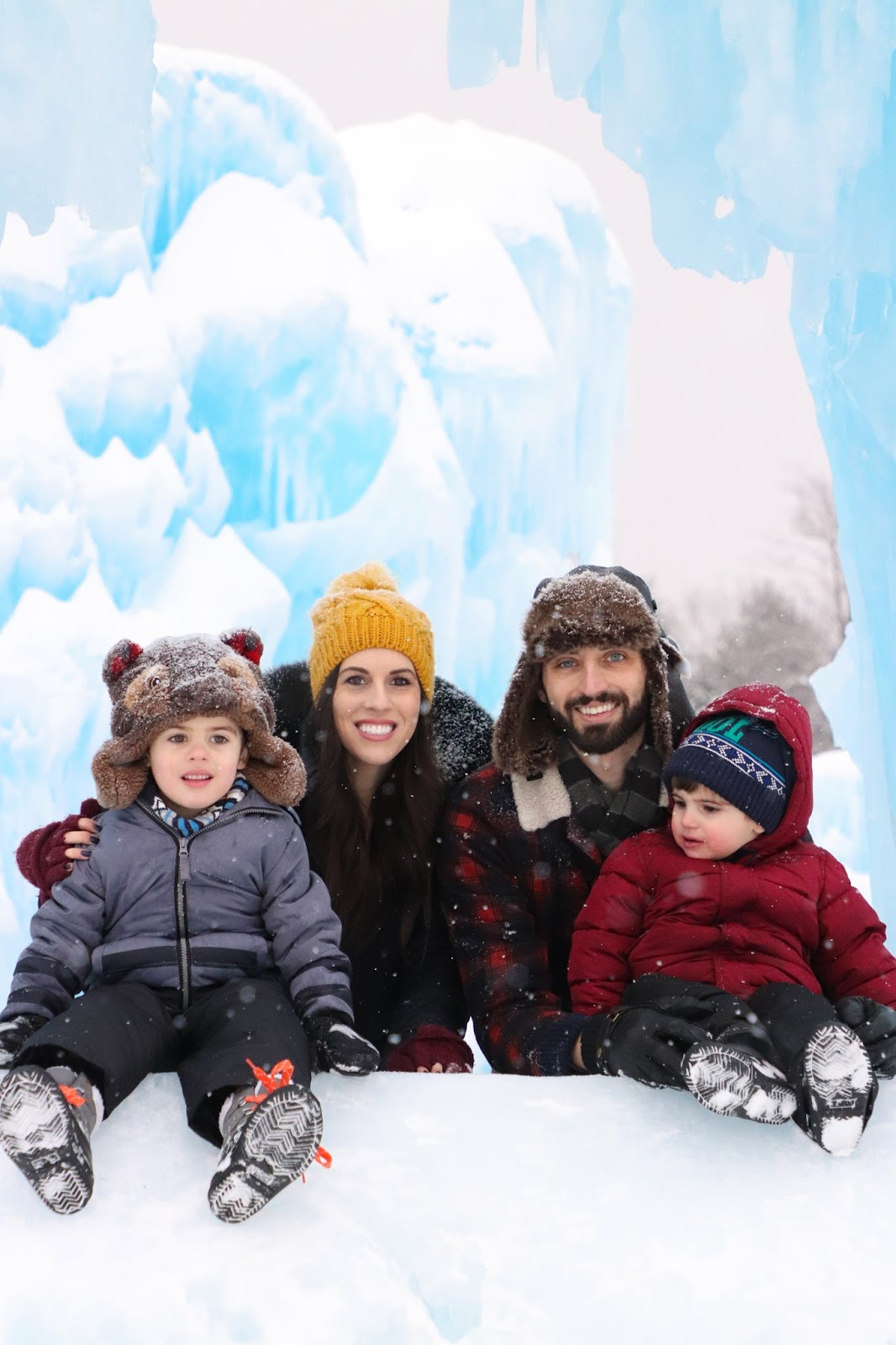 NYC HEART WALL:
i remember for little nugget's first Valentine's Day it was unseasonably warm so we wanted to take advantage of doing something outside. I had seen another blogger, barefoot blonde, post about a heart wall she came across in NYC. I did some digging to try and find where it was located and thanks to some hashtag searching, sure enough we were able to find
this heart wall mural
. We had a great outdoor brunch after and a successful day taking both boys into the city for the first time.
ICE CARNIVAL:
before we even knew the ice castles existed, there was an
ice carnival
that was near us. I'm not sure they even have it anymore, but I am glad we went when they did. Just envision a carnival made out of ice with games, rides, and attractions all made out of ice. I think everyone's favorite was the ice slide.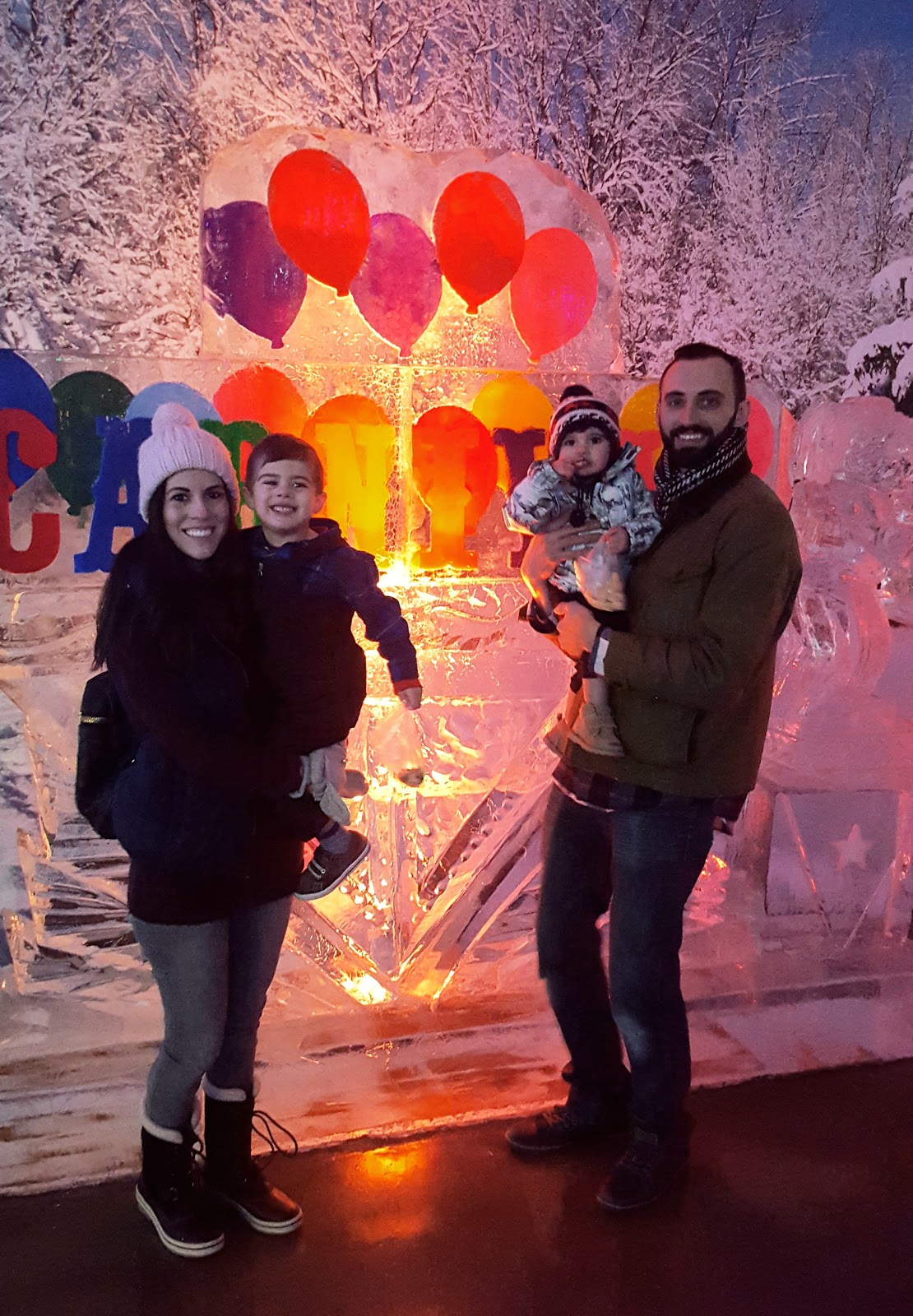 VALENTINE'S THROWBACKS:
i always enjoy a good throwback so I
put together a post a few years ago
with some of our first celebrations and a throwback pic of Eric and I from college. There's also some cute ones of A baking his first batch of Valentine's cupcakes for his little class. Gosh, they really do grow so quickly.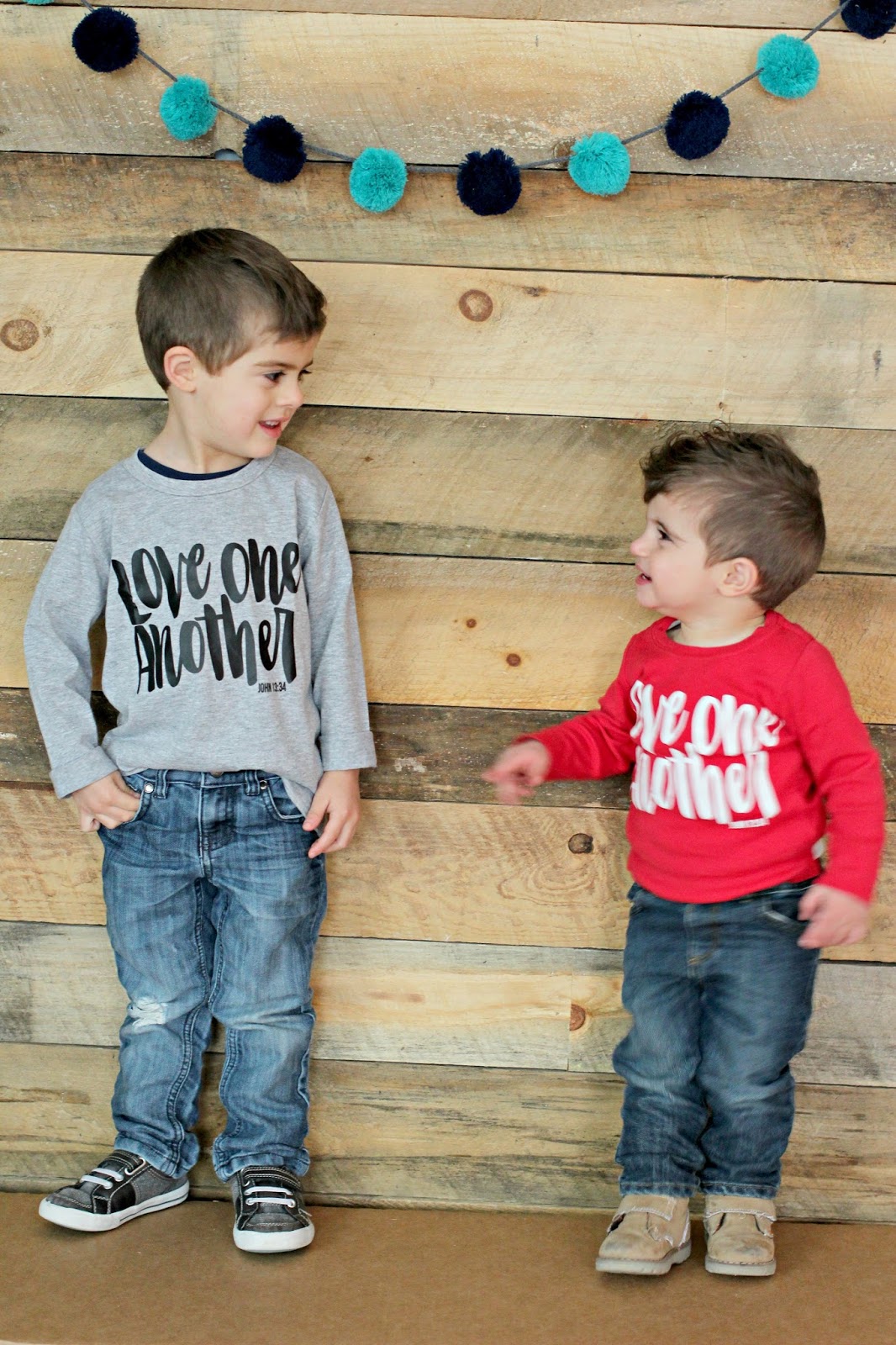 I hope everyone has a great Valentine's Day and a wonderful weekend of love!