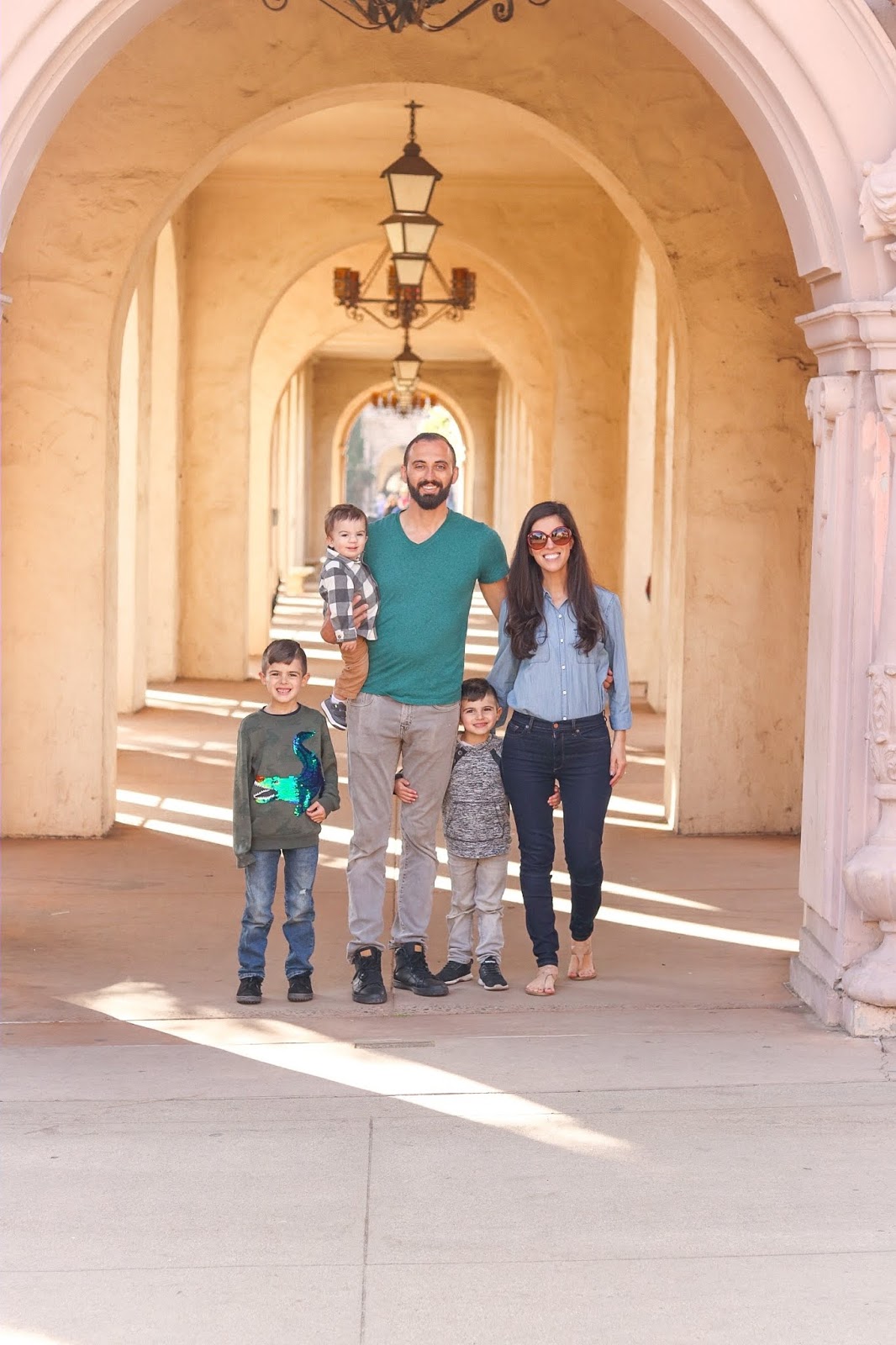 Are you thinking about visiting San Diego? With beautiful beaches, palm tree lined streets, and plenty of sunshine—that alone can keep you occupied. If you're looking to do a bit more on your visit, I'm sharing some of our family's favorite things to do and places to eat while visiting San Diego.
I can't believe it's been over 15 years since my brother in-law moved to California. I always admire those that can pick up their things, their lives, and make a major move. We've moved around our state before, but have never really done a major move. I'm thankful that we have both Eric's brothers and my brothers in some awesome places to visit. Of course we would selfishly want them all closer to us, but the trips are pretty epic when we all get together.
When we make a trip to San Diego we have some staples that we try to do every time and also add in some new sights or areas to checkout as well. I recently shared more about
our family adventures in California
and some of the amazing places we got to explore. Now that our first nephew is out there (gosh I miss that little guy), we're hoping to incorporate more frequent trips.
One of the great things about San Diego is the scenery and so many things you can do in nature. My family loves being outside and San Diego was the perfect escape for us during the winter. You can visit some major attractions or go on a free hike and feel satisfied depending on your priorities. You can visit the downtown Gaslamp Quarter filled with museums and theaters or hang out in a beach town and feel like you're miles away from it all. Whatever your preference is, I'm highly confident you will find something to enjoy in San Diego.
EXPLORING OUTSIDE:
my family loves to be outside and thankfully are easily occupied. If there are sticks and rocks around, my crew will have the best time (#boymomlife). It can be a bit tricky with kids since there are so many cliffs and areas to be careful around. We look at these moments as a teaching opportunity and a great reminder about safety and staying close. Some of our favorites are
Torrey Pines
and
Sunset Cliffs
. You can also enjoy a scenic view from the
Mount Soledad Cross
. If you're headed downtown a nice place to check out is the
Seaport Village
filled with shops, plenty of places to eat, entertainment, and seasonal festivals.
BEACHES:
ahhh, southern California's ideal weather and ocean waves that crash along the pacific are something I would imagine I couldn't get board of. We have beaches here on the east coast, but let's face it, the scenery I'm used to seeing is not like how it is in southern California. There are so many great beaches to choose from in San Diego that it's hard to narrow down the best. I think a lot has to do with preference and what you enjoy. Are you looking for the calm and scenery of Torrey Pines State Beach or the feel of a beach town like Mission Beach, Ocean Beach, or Pacific Beach. If white powdery sand is your thing than Coronado Beach might have what you're looking for. You can also head over to the elite shopping and views of the beaches in La Jolla and catch a glimpse of the seals hanging on near the shore. Are you traveling with a pup? There's a beach for that. Dog beach is filled with many furry friends and many of them who will hop on a surf board and go to town.
BALBOA PARK:
this iconic park is a major attraction in San Diego. There is so much to see and do. You could spend all day here, make a quick visit, or come back multiple times. It all depends what you want to get out of it.
Balboa Park
has many different features that make it so special along with the beautiful buildings and well kept grounds. There are 16 different museums, a botanical garden, trails, restaurants, and much more.
SAN DIEGO ZOO:
the
San Diego Zoo
is a zoo located inside of Balboa Park. There are more than 3,500 animals and over 650 species. See what I mean when I say you can spend several days coming back to visit the park? The zoo has so many things to see and explore and my kids love seeing the animals and learning more about them.
SEAWORLD:
if you're into exploring more about marine mammal life, then
SeaWorld
is a great option to check out. They also have many rides and attractions and of course the shows where you get to see some of your favorite dolphin, seal, and whale friends up close and personal.
ENJOY THE CHARM OF OLD TOWN:
old town
has a lot of charm and culture to explore and learn more about. It was California's first settlement in 1769. If you make a visit, you'll see many different vendors and unique shops as you stroll through vibrant colors and historic buildings. There are museums, a theater, and so much more to explore.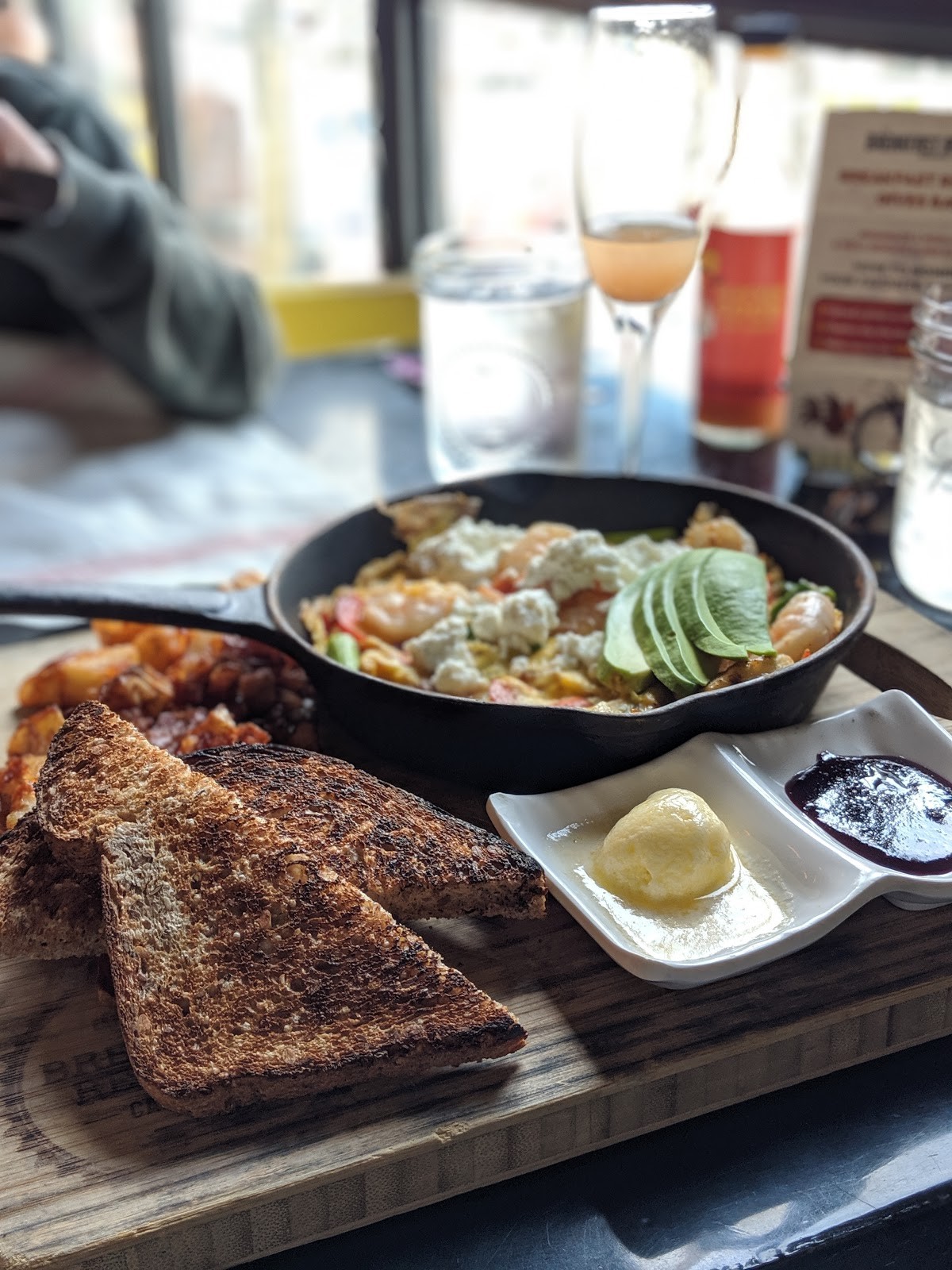 WHERE TO EAT:
there are so many great places to eat in San Diego with a variety of different options. What I can say is, coming from someone on the east coast, I'd probably avoid the pizza and focus on some more coastal food or authentic Mexican. Of course that opinion may vary, but I can get my pizza fix at local places around me, so I like to indulge my senses with other tastes. A very popular spot in San Diego, and for good reason, is
OB Noddle House.
We go every time we visit, and usually multiple times. Their sizzling fish is so good and you can't go wrong with any of their pho. For some of the best burgers around
Hodads
is a great option. For brunch we love
Voltaire Beach House
. If you're looking for some unique and delicious breakfast options,
Breakfast Republic
is worth checking out. There french toast trio was amazing! If you're looking to have an all out brunch experience and make an event out of it, then I would highly recommend
Bali Hai
. I would also recommend making reservations to avoid a wait. Their champagne brunch is where it's at. They also have some of the best mai tias I have ever tasted.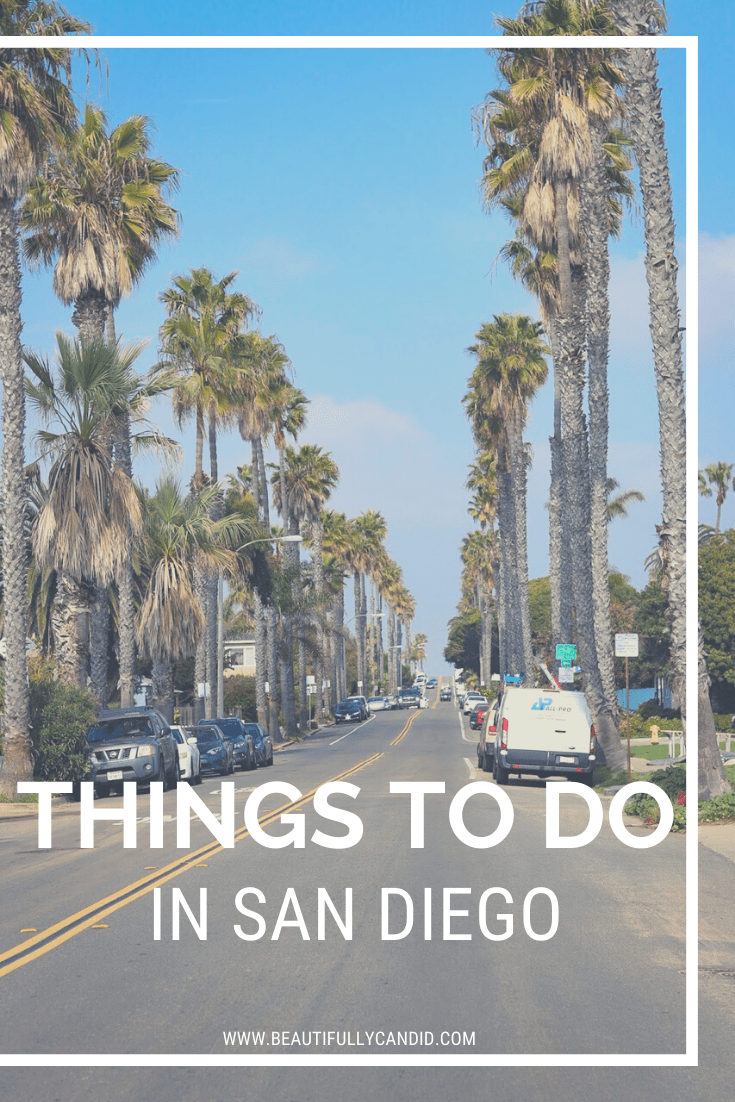 No matter what part of San Diego you choose to explore there is so much to love about it and an area for everyone to enjoy. Have you ever been to San Diego?