Hi there, friends! How's everyone holding up? We're still hanging in there and taking it one day at a time. Our state is slowly starting to open certain things back up. Considering we live in the second worst state affected by this virus, I'm in no rush to run out right now. Our Memorial Day weekend will look very different this year, but that's ok. I think our year in general has looked different.
Surprisingly, we haven't been itching to get out much. Being quarantined was not the end of the world for us. I know there are a lot of different factors that come into play for others that can make situations more difficult, but we sit on a good amount of land that allowed us to explore it even more and thankfully my husband has been working from home since early March. Sure there have been some really, really, trying days (that's to be expected), but we haven't been going crazy to run to the nearest park, Target (don't worry, I've still been shopping online), nail salons, or many things for that matter. I know everyone has different opinions about that, and that's ok.
What we do miss is getting together with friends and family without any concerns or feeling weird to want to hug someone. We do miss going to church but have stayed connected virtually and are trusting God for His protection and to give us wisdom to navigate this situation. It will be interesting to see how long it takes for things to feel semi normal again and gather with people without watching over our shoulder or passing judgement when someone isn't wearing a mask or simply sneezes.
Ok, enough with the random ramblings, I did want to share a few things that we have been up to lately. Keeping up with my weekly favorites obviously hasn't been happening because, #life. This whole home schooling thing is another story and having all of the kids home while being pregnant has certainly come with its own set of challenges. But we manage and adapt much like we do with most things in life.
I haven't taken a ton of pictures lately because we've really been enjoying living in the moment and detaching a bit. There are still moments to get excited about and share a peek of what we've been up to.
BABY ON THE WAY:
In case you haven't kept up around here I shared that we are expecting baby number 4 in the fall. We are so excited and I can't believe that I am almost half way there! It's definitely a different time to be pregnant and not having Eric be able to go to appointments with me and many of my appointments being pushed out to limit coming into the office, has been hard on me. I'm one of those people that should probably have a doppler baby heartbeat monitor at home lol. I'm trying my best to lean on God and digging into His word. I'm still so thankful for this experience and focusing on more of the good things.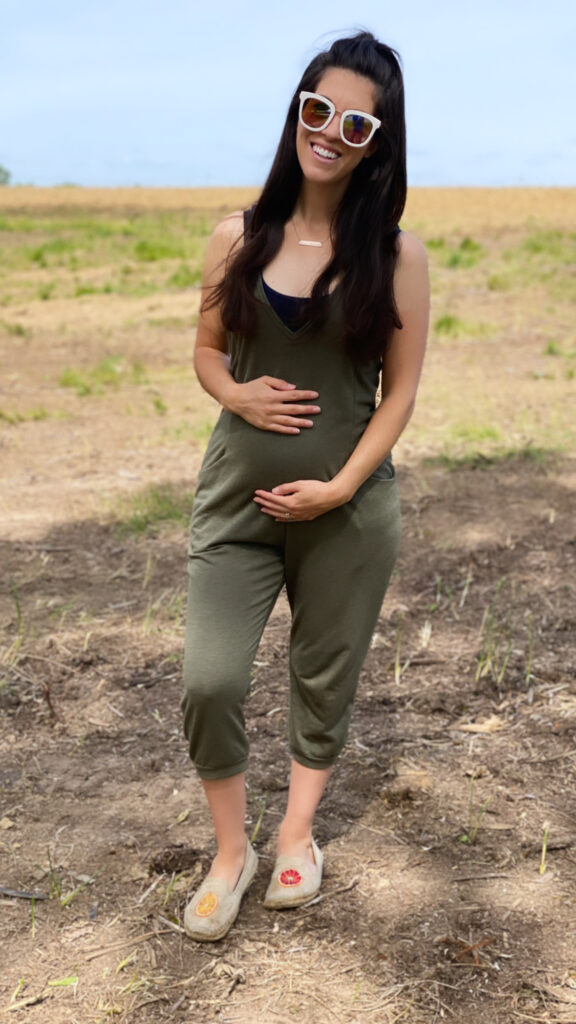 SUNFLOWER FIELD (HOPEFULLY):
If you've tuned into my insta stories (always a thank you for those who watch) you might have seen we have taken on a big undertaking with a portion of our yard. The long and short of it is, we sit on over 25 acres and from our front porch can't really see the sunset because of the wooded area we have. It's legit like our own forest. We enjoy catching a sunset and would walk to the front of our driveway almost every night to watch it, and it kind of became our thing.
We decided to clear out about an acre in the front of our property. Eric has been amazing and working so hard to clear things out and I'm really convinced I have the best guy, ever. We put up a pavilion, have some other ideas we're going to do up there, but the BIG one is finally planting my sunflower field. It gets greatttt sun up there which makes it the perfect spot, hopefully. Now, I'm not going to get ahead of myself and I'm trying to keep things humble, because I have never planted over a half an acre of sunflowers and really have no clue if this will sink or swim. They need to be planted within the next few weeks so that we can have blooms for the fall. Can you all say a prayer to the good Lord that they grow and flourish. Time will tell and I plan on keeping you updated in my stories, so tune in if it's something you're interested in.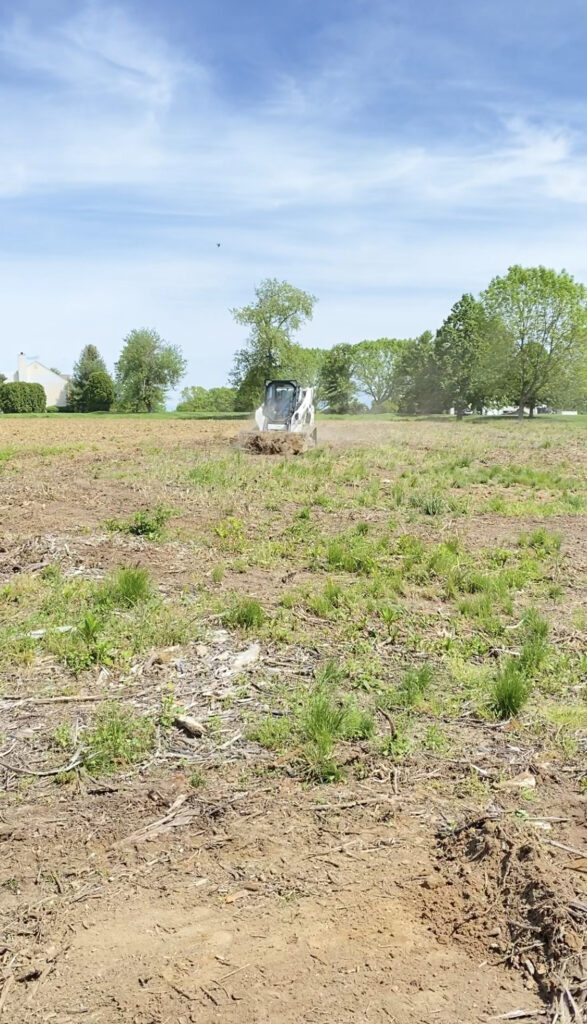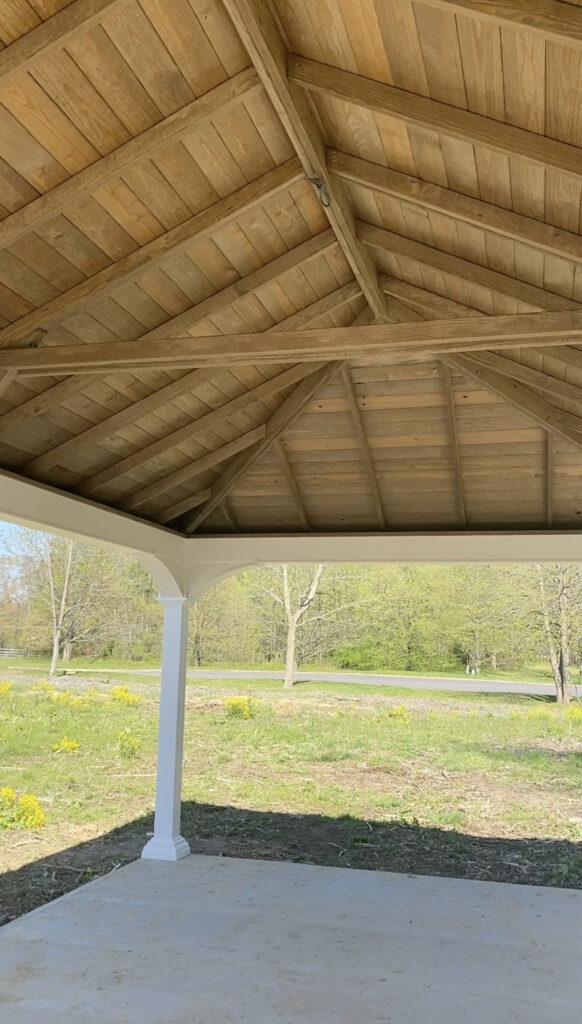 LITTLE C UPDATES
My sweet boy turned 18 months this week and has really taken off with things. So many of you reached out to me to tell me that your little ones didn't start walking until 18 months when I shared several months back on instagram that I had some concerns. Sure enough, on Sunday he started walking and pretty much hasn't sat down since (and neither have I).
He's also participating in a clinical trial for speech and cleft babies. He's worn a little vest that has a recorder in it to evaluate the sounds and words he tries to mimic. So many of you were supportive and encouraging when I shared it in my stories and even thanked me for allowing him to do this. You all are amazing!! We know how important research can be and are happy to be a part of this and help further the information they are able to collect and help others over time. He's trying so hard to talk and we are so proud of how far he's come. He was supposed to start speech therapy but everything has been delayed with Covid. I think once he is able to start we'll see a lot of progression with him moving forward.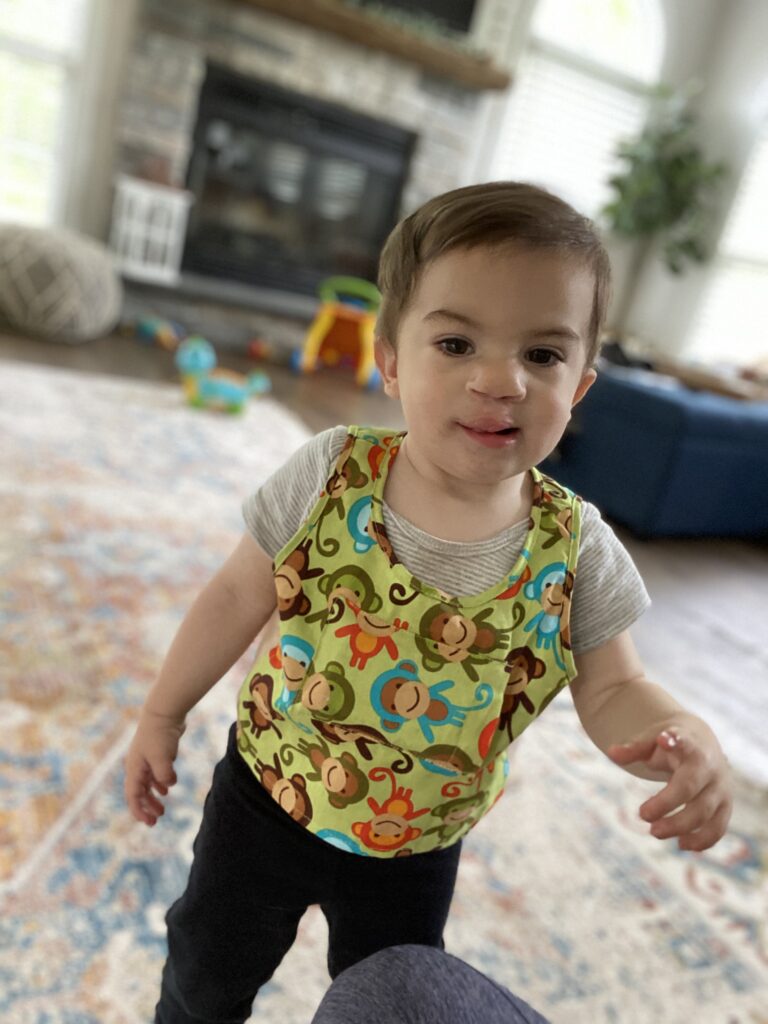 CAMPING IN OUR YARD:
The boys have been asking to go camping and since our campgrounds are still shut down we aren't able to take our Airstream out. We thought pitching tents in our yard would still be a fun idea. We have this spot near our creek that has a very serene setting and made it a nice spot to set up camp. We had fun roasting hot dogs (none for me because of baby), making smores, and telling camping fire stories. The boys spent the night out in the tents and I headed back at dark with the baby to have a cozy night in my own bed.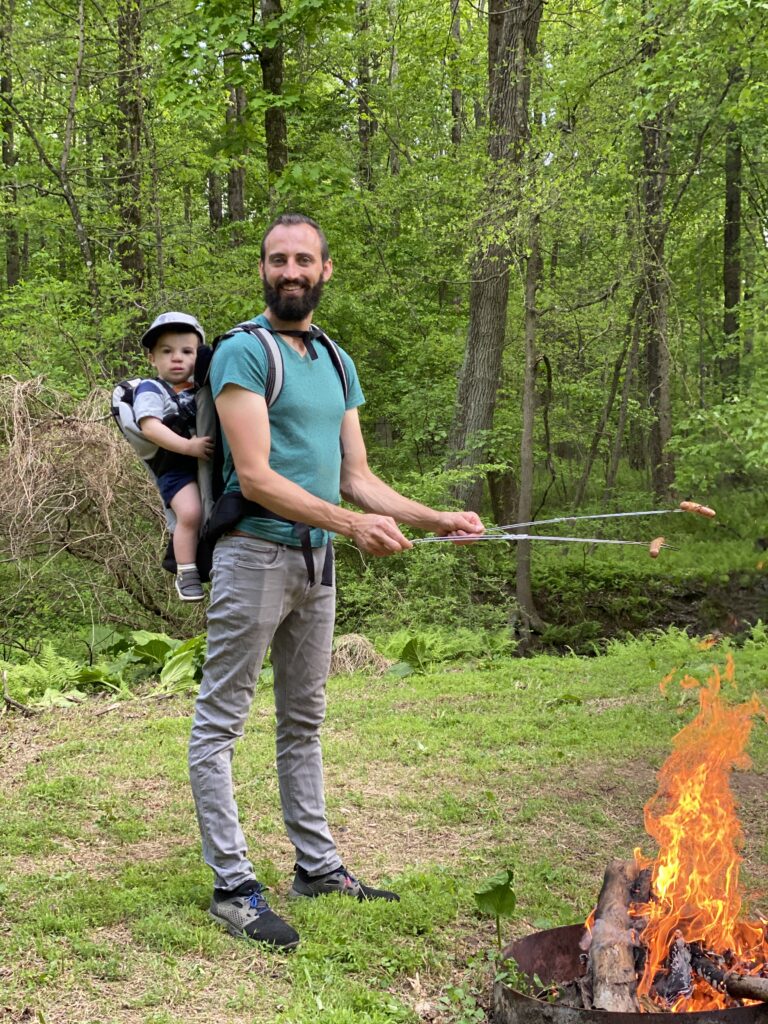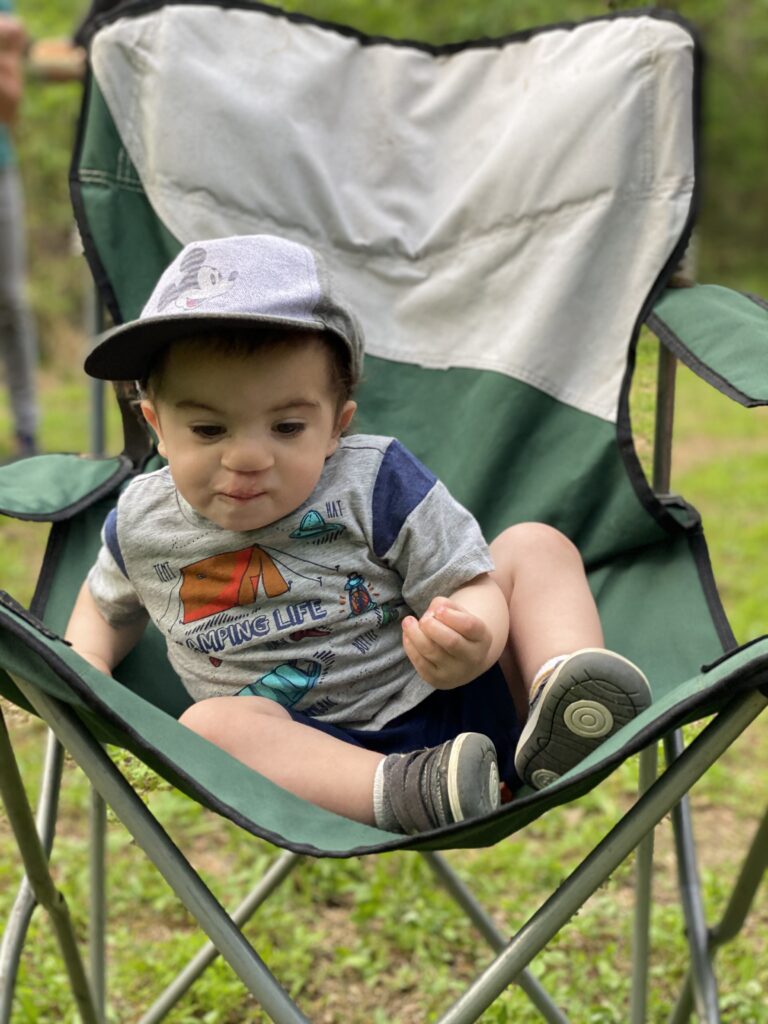 HOW DOES YOUR GARDEN GROW:
Well, we are attempting another garden this year. What can I say, we hope that each year we fail we learn something different and hope to yield a crop the next year. Maybe, just maybe this will be our year??? We are trying a different spot this year and a more efficient way at keeping critters out. Time will also tell with this one. It's been a nice distraction and making it a thing to go and water our seeds twice a day.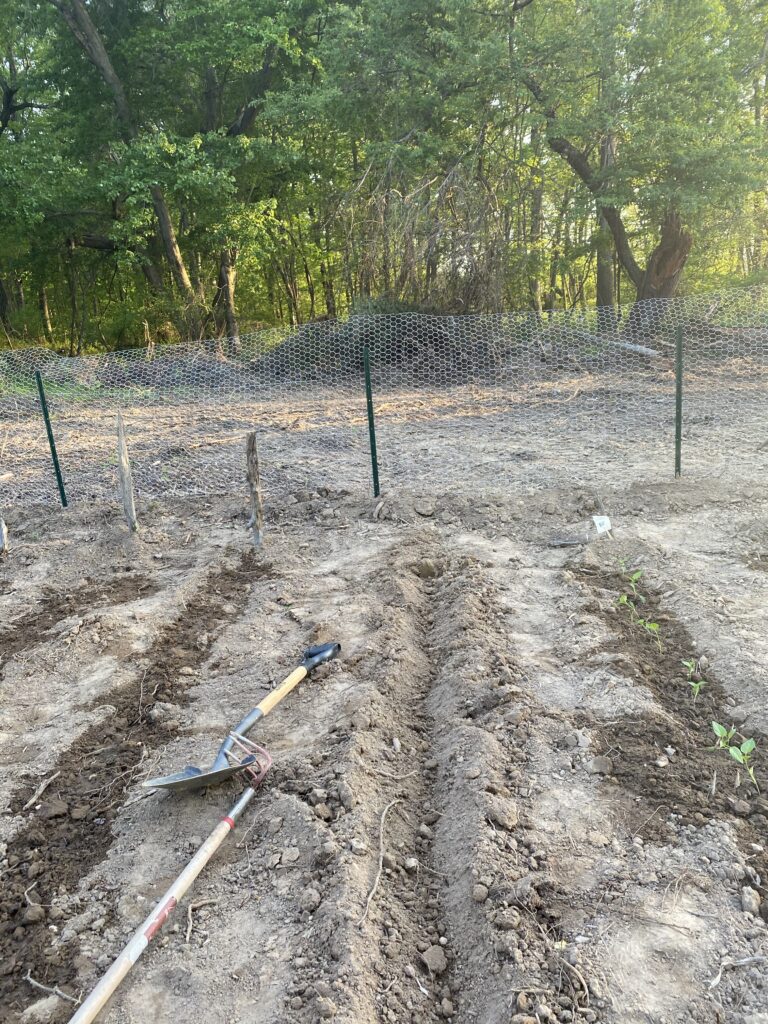 MOTHER'S DAY:
I realized I never shared about Mother's Day and since it's still May, why not. I did have my mom and sister over for Mother's Day and we felt that having brunch outside and keeping things as safe as possible felt like the right thing for us to do. It was so nice to see them, but man did I want to hug everyone. Air hugs have been a weird yet satisfying thing in the interim.

The boys also released a note and balloons up to heaven for their granny. It was a really sweet way to honor her and I hope this is a tradition we can continue.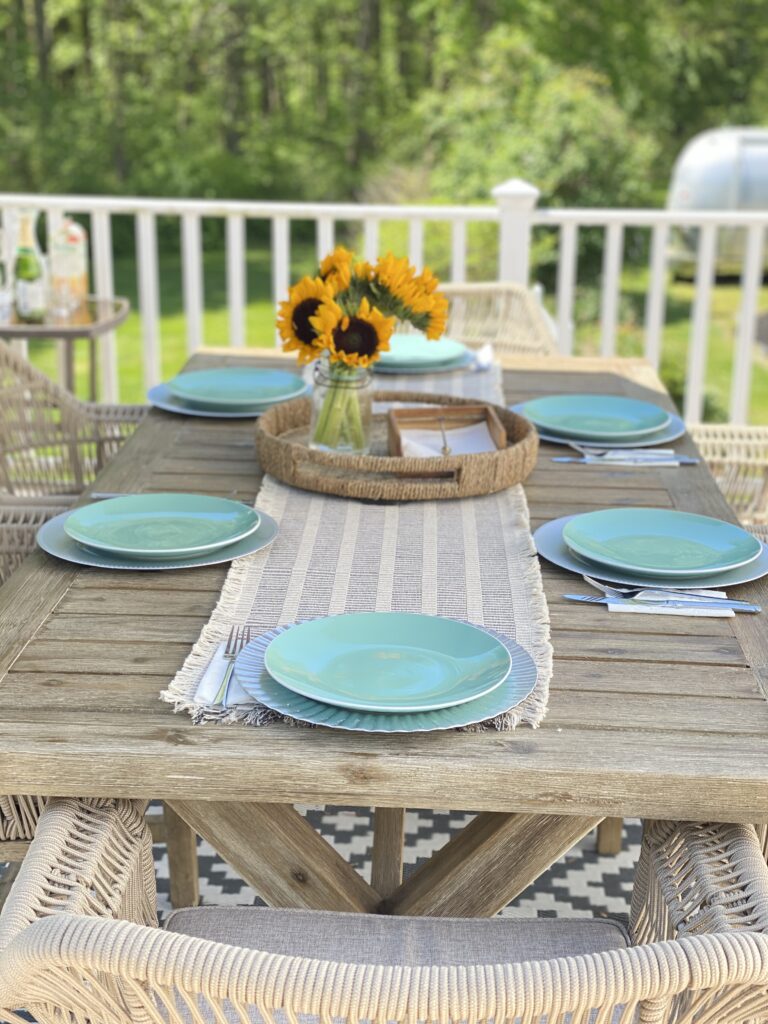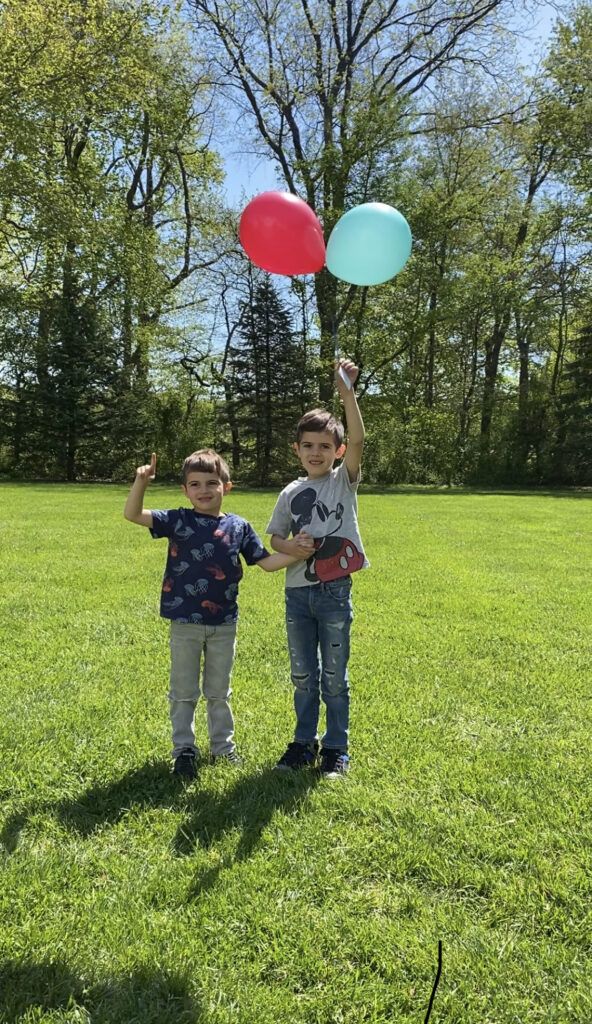 CINCO DE MAYO:
We also took advantage of celebrating Cinco de Mayo with the boys. We ordered from one of our favorite local restaurants, set out a few festive things, and had a nice dinner at home. It was sooo nice not to have to cook and we're feeling a bit more comfortable with ordering out. I don't see us going out to eat any time soon but doing curbside pickup is a nice alternative.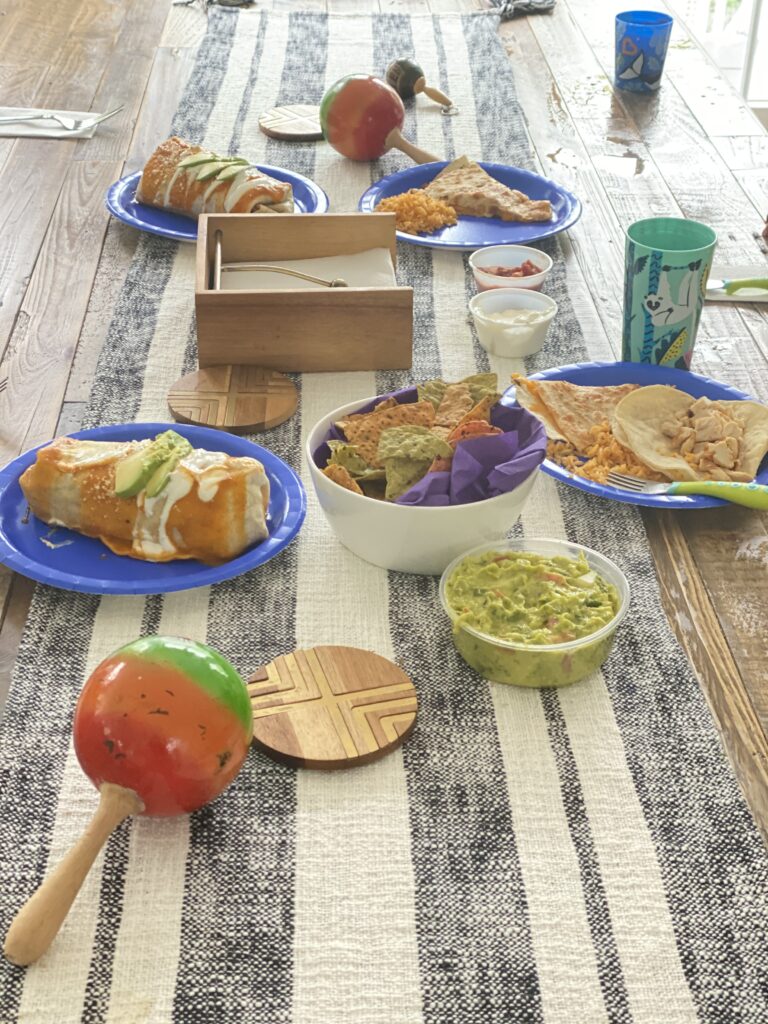 OUTDOOR GAME DAY:
We try to take advantage of the nicer days and get outside as much as we can. We had the idea to break out our lawn games that we usually use for parties and setup a game day for the boys. We grilled outside, sat around our fire pit, and had some fun competition. It was a nice distraction from the everyday feel of being at home and allowed them to get some energy out.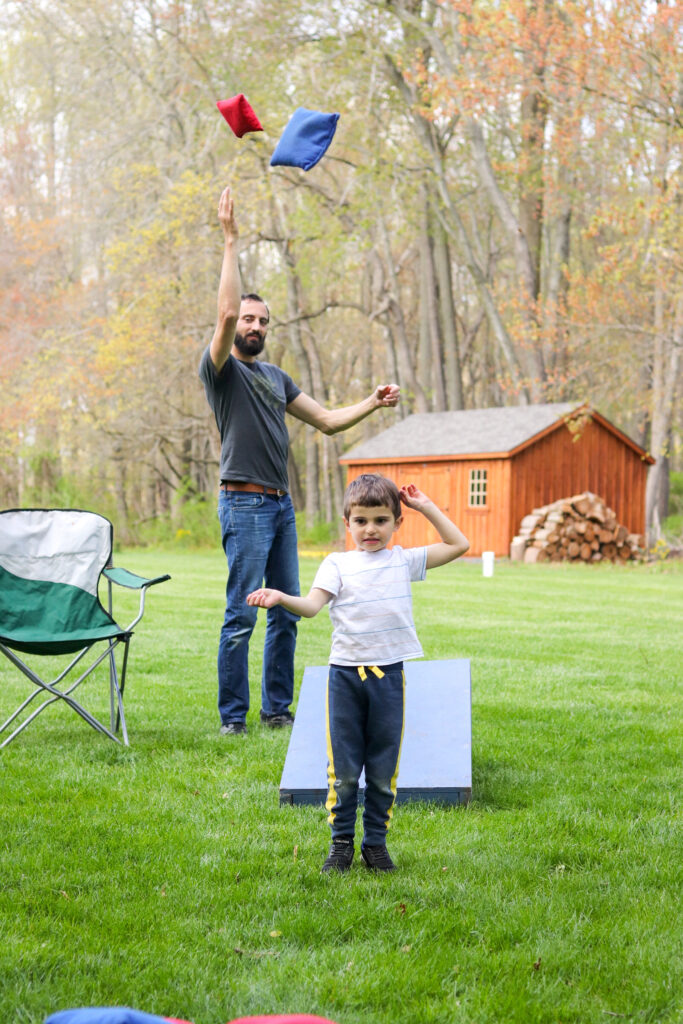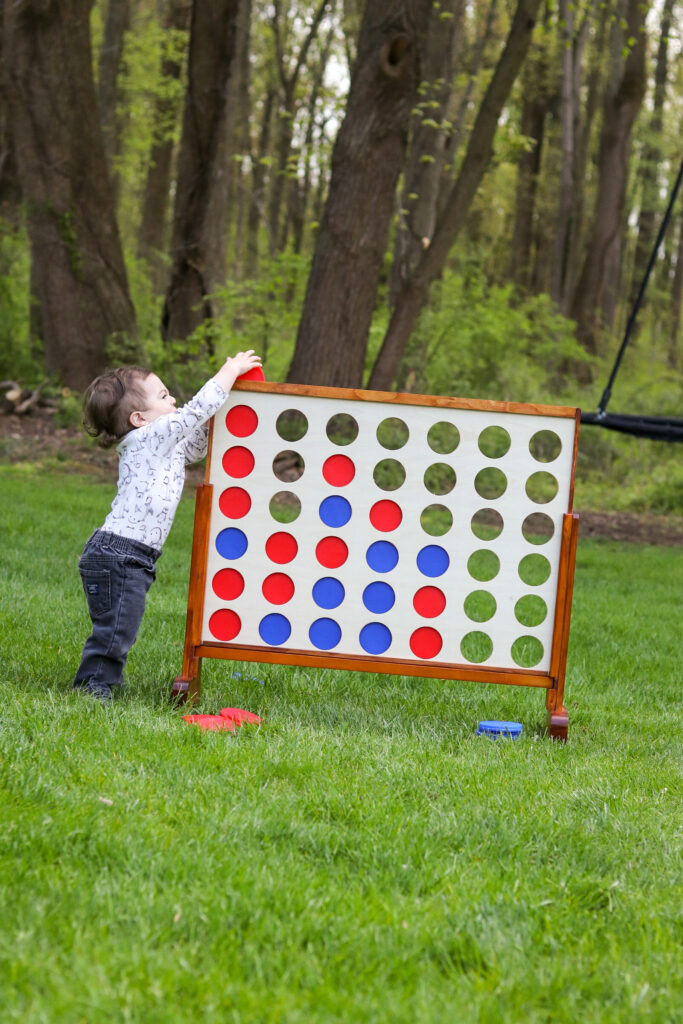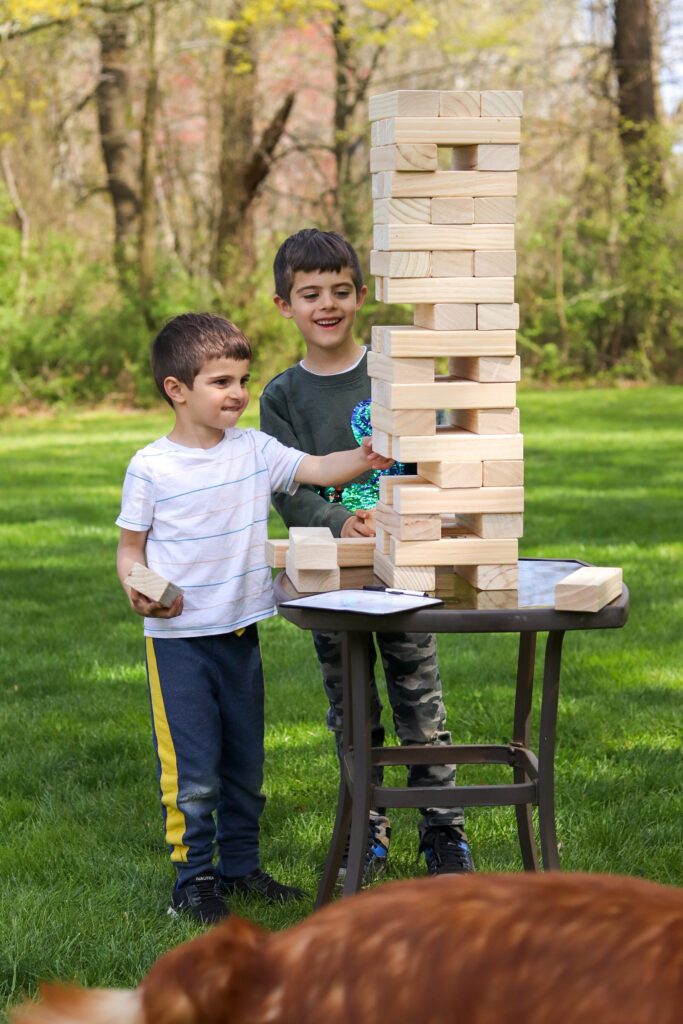 I hope everyone has a wonderful Memorial Day weekend as we all stay safe and do what's best!