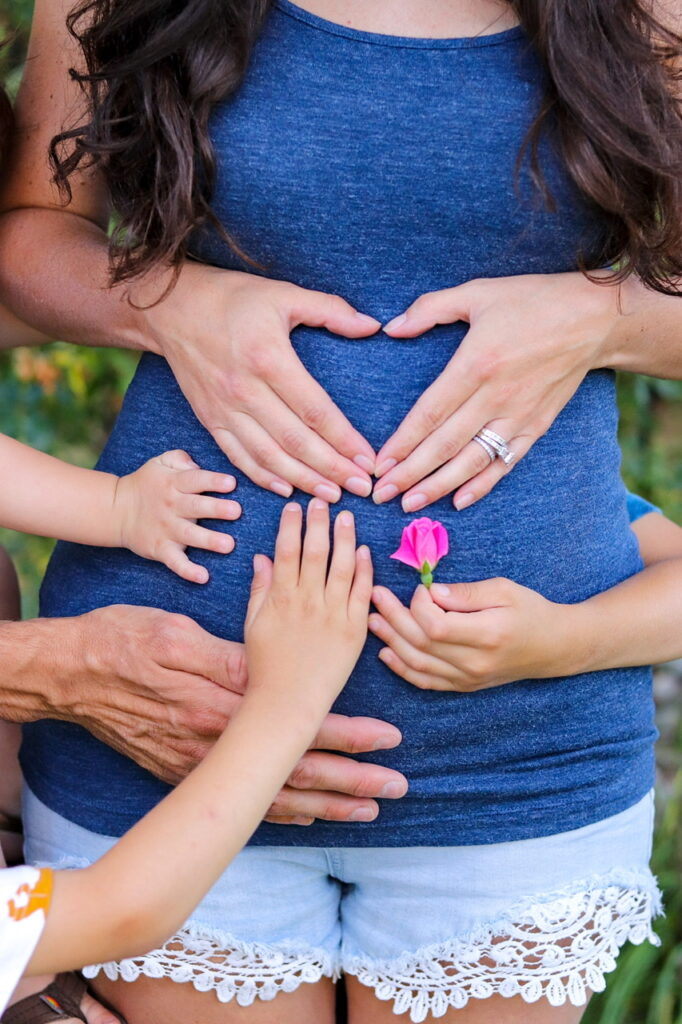 I've struggled with writing this post. And if I'm being honest, I avoided it for as long as it felt necessary. This isn't something I ever thought I'd be sitting here typing out and making a chapter of my story, but here I am.
Many of you who follow me on my instagram account know that at the end of June we lost our daughter at 21 weeks. For some reason sharing on my social platform came a bit easier for me than drafting a post here on my blog. That might seem silly, but typing it out here and hitting publish makes it feel so permanent.
I know that I have a choice to share as little or as much as I would like on any platform I manage, but seeing the overwhelming response of love and support from my instagram community has encouraged me to want to share more. There have been so many women who have reached out to me that have shared their personal stories (which means more to me than you will ever know) and many who have grieved in silence because of the shame and hurt they felt.
If you have ever experienced any type of pregnancy loss, no matter how early or far along you were, I want you to know my heart is with you. I am so sorry you also know what this pain feels like.
I think many times we get wrapped up in hitting these safety zones in our pregnancy. You make it to those first few appointments and confirm a heartbeat (oh thank God). We make it through the first trimester (ok we can breathe now). We make it to the 20 week mark (ok great we're halfway there). We make it to the third trimester (now it's the homestretch). And then, life has a way of showing you that no matter what, the reality is, there are no safety zones.
It's hard to wrap your head around how everything can go from going so well with no known issues, to all of the sudden our sweet girl no longer having a heartbeat. We did early genetic testing and had our anatomy scan and everything was confirmed that she looked great. We were so excited to hear that and overjoyed that it was also confirmed she was in fact a girl. After having three sons it felt like a dream to envision having a daughter with the best big brothers around.
I went in for my regular OB appointment, except this time around it was anything but regular. They were having a hard time locating her heartbeat, and in that moment, my heart sank. I had to wait for an ultrasound room to open up to further look into things. I was alone with time feeling like it was standing still. Unfortunately my husband wasn't able to come to any of my appointments with me because of Covid precautions. In that room I found myself pleading with God for her to be ok. She had to be ok.
I remember telling my doctor before she started the ultrasound how scared I was and all I wanted was for her to be ok. I knew as soon as she showed up on the screen that the worst thing ever happened. It was confirmed my sweet girl was no longer bouncing around like she had been. No longer breathing. No longer with us. Her sweet little body was able to grow inside of me for 21 weeks, and for that I will always be thankful.
In that moment I wasn't feeling thankful though. I was sad, confused, hurt, you name it. It felt like everything was ripped out from under me. Why? Why, would this happen? We prayed so hard for a daughter and felt so blessed that we had her, and then it felt like she was just taken away from us. It almost felt like a cruel joke.
I always admire those people who are so steadfast in their faith that they give God the glory even in tragic situations. And while I know deep down that's what I should have done, I did the opposite. I'm humanly flawed and I allowed myself to get so angry at God. Why would YOU do this to us!? So many questions flooded my mind. You had the ability to save her, and you didn't. I've been faithful and this is the thanks I get. There are drug addicts out there having kids with no problems and here I am in this situation.
And then in those moments of anger and crying out to Him, there's that peace that surpasses all understanding. There's quietness. There's stillness. There's love.
I know that she is in the arms of Jesus experiencing a greater love than I could have ever given her. She was born into heaven where the first sight she got to see was our Heavenly Father. And while I would have loved to be able to lock eyes with her as that first sight and have a lifetime with her, I know that one day we will be reunited again.
I may never have the answers here on earth but one day I am hoping it will all make sense. I am trying my hardest to trust that through all of this God has a plan for our family. And while I don't know if I will ever be able to experience having a daughter here on earth (that's been really tough for me to swallow), I have one waiting for me in heaven.
I am so incredibly thankful for my sons who are three of my greatest blessings. Through experiencing this it has given me an even deeper appreciation for every moment spent with them. They've had to learn so much through this journey and have showed me time and time again how resilient, tenderhearted, and genuine they are. They know that they can talk about their sister and ask questions any time they want. They've done special little things for her to honor her and have been so sweet through all of this.
We've taken time as a family to heal and grow. I am so very thankful that all of us have been growing together and not growing apart. We have shared many more happy moments as a family than sad. We've worked through emotions and allowed ourselves to feel whatever is necessary in that moment. We know that grief looks different for everyone and has no timeframe. It can come and go as it pleases, but we are grateful we're all in a good place. We're still able to smile together and look at each day as an opportunity to focus on our blessings and the joy and happiness she brought us.
We know this will be a lifelong journey of missing her and she will forever have a piece of our hearts.