Experience the scent of essential oils in every wear as you soothe your senses with Gain's new concentrated liquid laundry detergent with Essential Oils.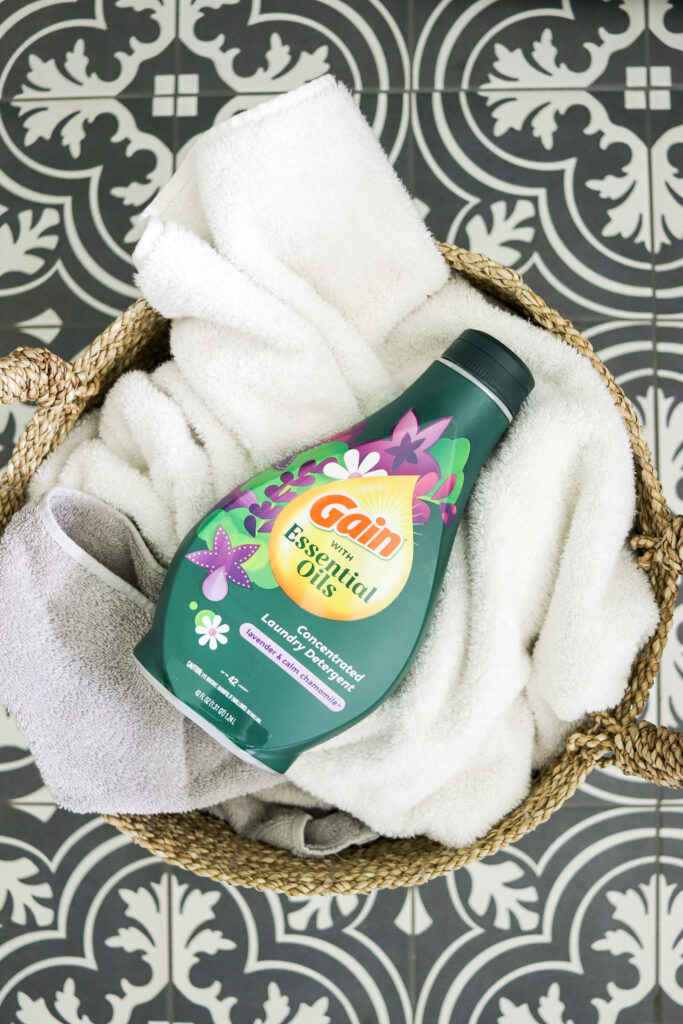 This post is sponsored by Gain. All opinions remain my own.
It's no secret that laundry is not my favorite household task. It seems like the more we've been at home lately, the more the laundry seems to keep multiplying. Even with having some outfits on repeat (who else knows about that?), the laundry is one thing that is here to stay.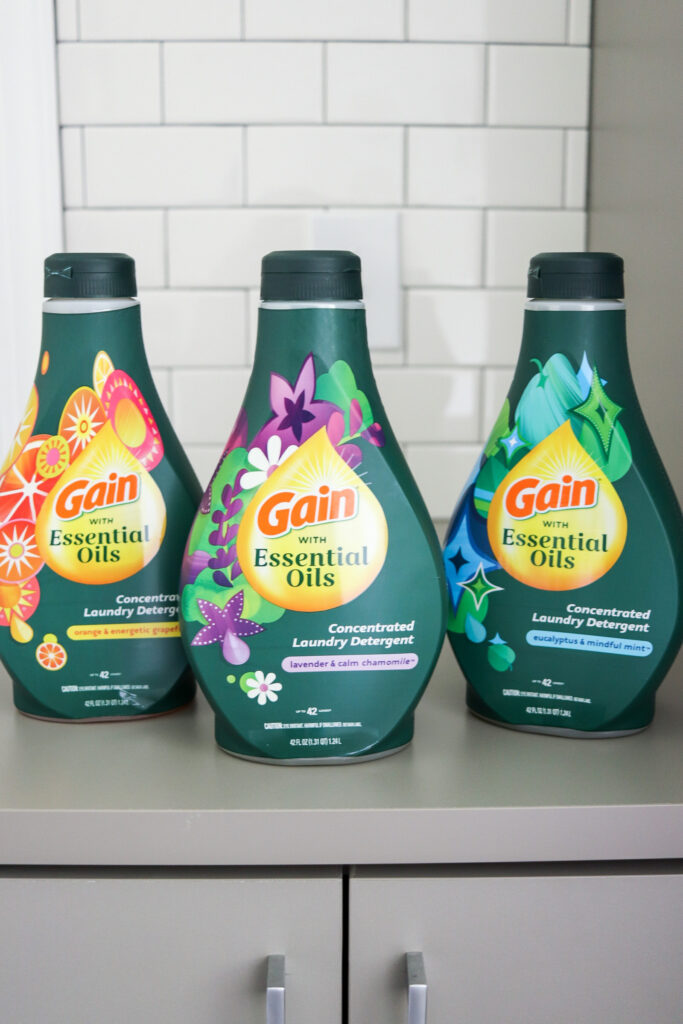 With everything going on in the world around us, a lot of us have experienced different emotions. I love that Gain has scents to soothe your senses with their new concentrated liquid laundry detergent that has the scent of two of nature's most powerful antioxidants.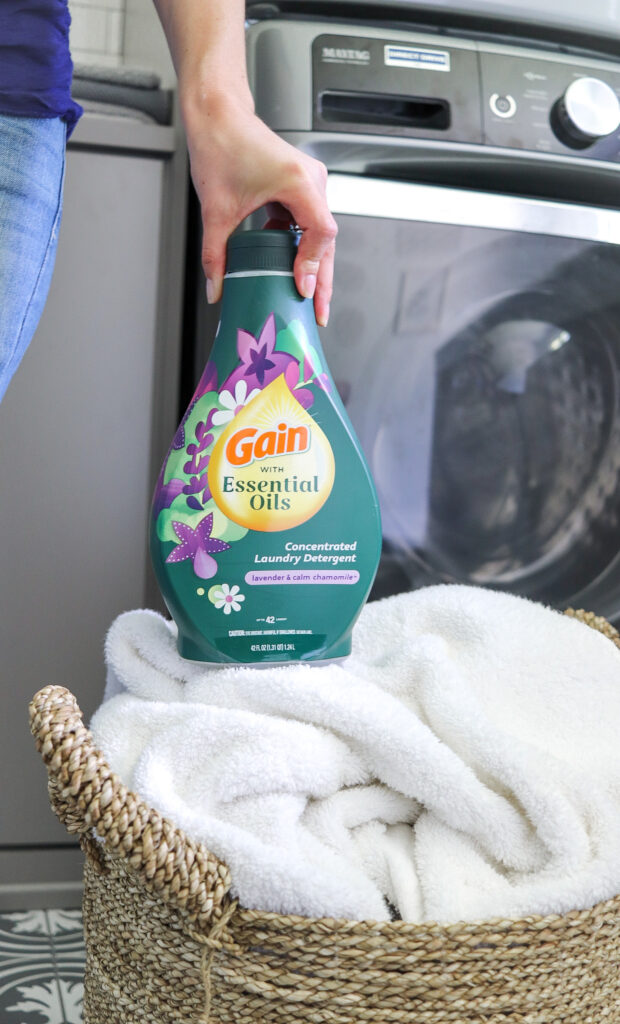 There are three different variations of Gain with Essential Oils such as, Lavender and Calm Chamomile, Eucalyptus and Mindful Mint, and Orange and Energetic Grapefruit. I love that there are options for you to use that give your clothes a refreshing feel and irresistible fragrance. And since it's concentrated, a little goes a long way.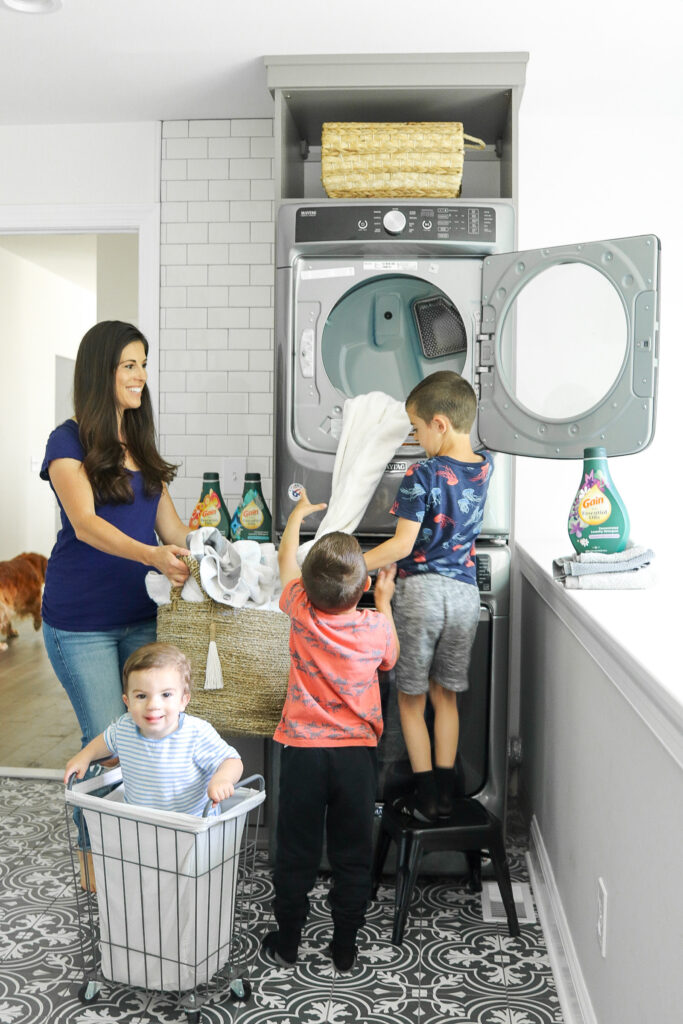 A benefit I really enjoy about using Gain with Essential Oils is that it's designed to work in all types of washing machines and formulated with 100 percent renewable wind-power electricity, contains no dyes, phosphates, CFCs, or parabens, and it delivers a superb performance, even in a cold wash.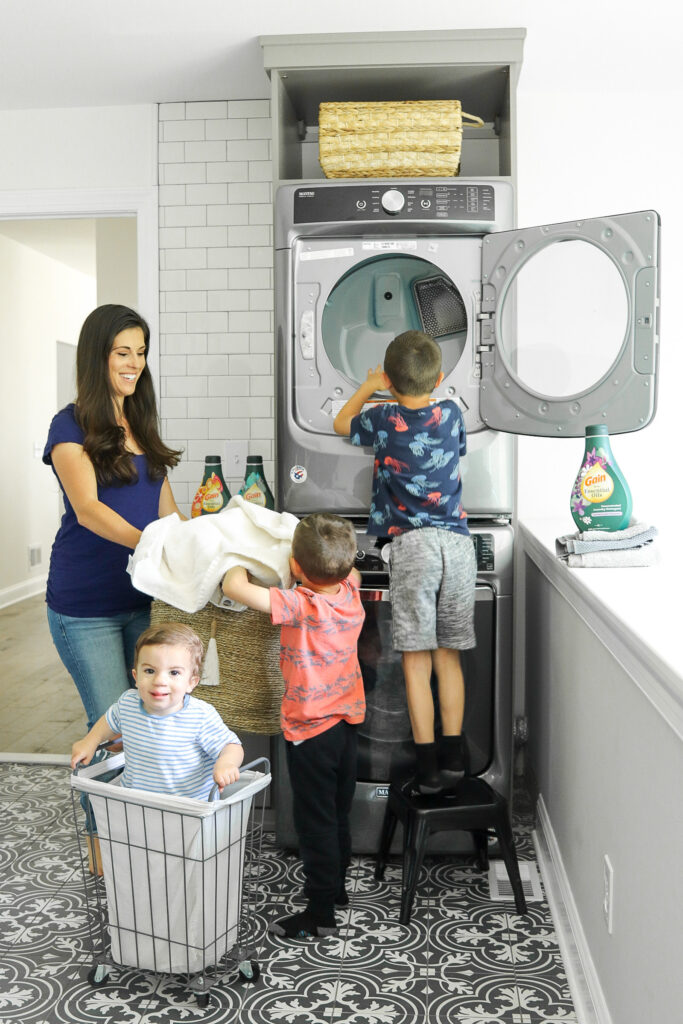 One of the things I've been trying to do during this time of being at home, is having my little ones get more involved with household tasks. I find that if I turn things into some sort of game for them, they're more willing to lend a helping hand. When it's laundry time, we break out the baskets and know we are moving things from the washer to the dryer. That has "let's toss things from one to the other" written all over it for them.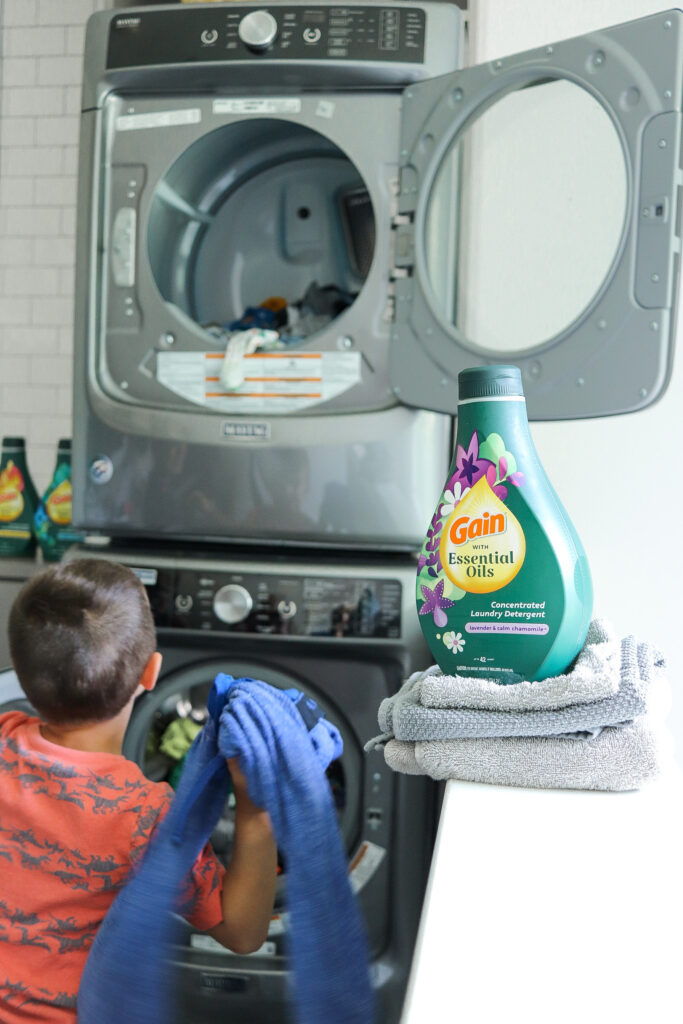 When the laundry is done, they like using a stool to help take things out of the dryer and see how much they can get in the basket while someone holds it and moves it around. Then, once the next load needs to go into the dryer, well, look out clothes tossing, here they come.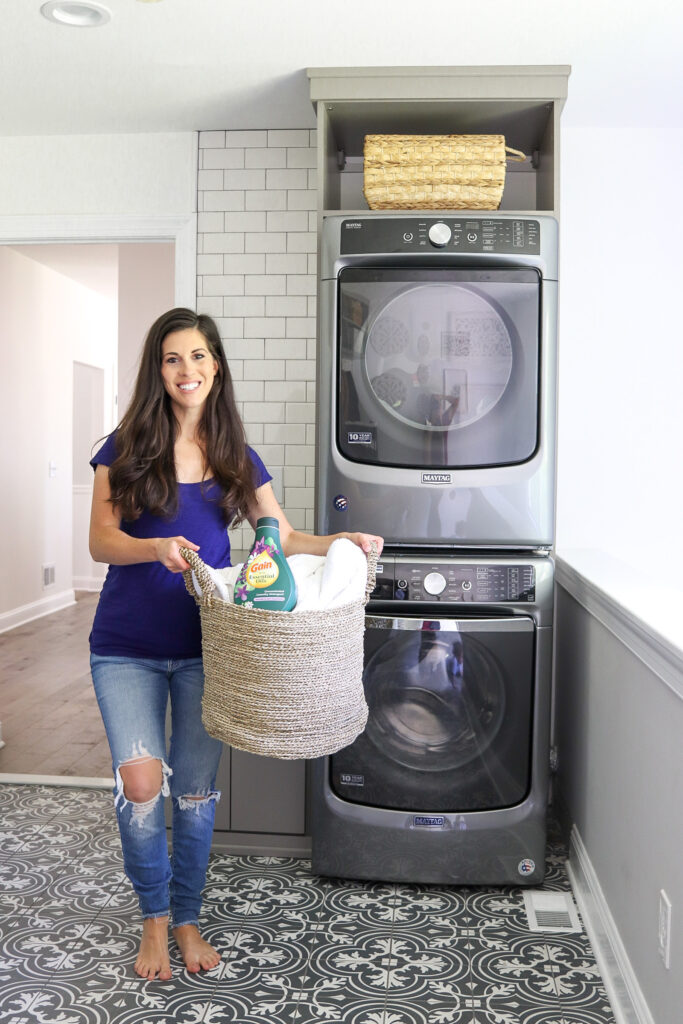 It's refreshing to open up the washer or dryer and be greeted with a soothing scent like Lavender and Calming Chamomile (available to shop at Walmart). I don't know about you, but with a house full of boys I could use all the calm I can get. I love using the calming scent with our towels and blankets with its invigorating scent. It's refreshing to be able to experience the scent of essential oils every wear.
You can shop them now at Walmart and I've linked a dollar off coupon for Gain with Essential Oils (good through 7/4). Be sure to clip and print it out to use with your next purchase to experience the irresistible scent of Gain with Essential Oils.