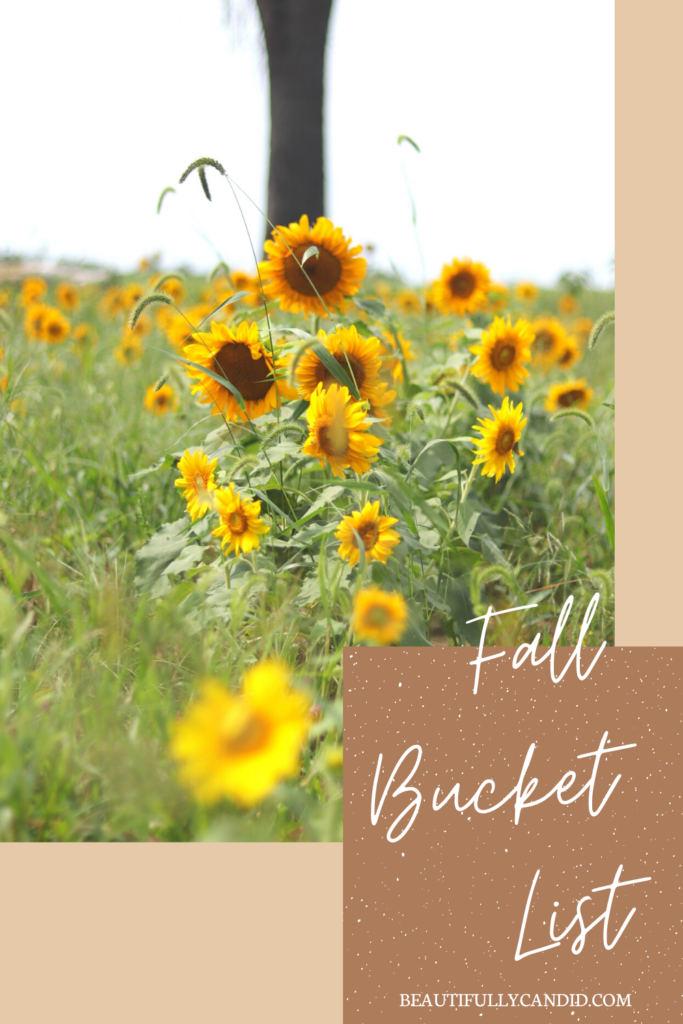 Happy Fall! I'm usually not one to rush the seasons, but there's something about this year that feels like a change of season is good for the soul.
There's something exciting about having new things to look forward to as well as enjoying traditions that we previously started.
We've always dived into all the fall activities, and even with this year looking a bit different, we still plan to do as much as we can with making sure to keep things safe.
We're very fortunate to have a lot of local farms and fun fall activities right around us. I sat down with my kids the other day to talk about how summer is coming to an end and fall is starting. We put our thinking caps on and made a fall bucket list and also reminisced about some of our favorite activities we love.
Here's what we came up with for our Fall bucket list:
Apple Picking
Pumpkin Picking
Pumpkin Carving/Decorating
Baking Fall Muffins
Make Candy Apples
Trying a New Fall Recipe
Take a Scenic Fall Drive
Enjoy an Outdoor Movie
Go To a Corn Maze
Enjoy All The Sunflowers
Fall Family Camping Trip
Collect Leaves and Make a Project
Enjoy Hot Chocolate and All The Apple Cider Donuts
Go To a Jack O Lantern Event
Jump In a Pile of Leaves
Have a Fall Picnic
Go on a Family Hike
Have a Bonfire
Make Our Own Scarecrow
Enjoy Fall Sunsets
Make Smores
Make a Thankful Pumpkin
Family Movie Night With Cozy Socks and Blankets
Light a Fall Scented Candle Everyday (I stocked up)
Sit Around a Campfire and Tell Stories
Random Acts of Kindness to Our Neighbors
Make Fall Chili
Read Fall Inspired Books
Make Pumpkin Pancakes
Focus on Our Blessings
What are some things you are looking forward to this Fall?