Sharing a festive Valentine's Day charcuterie board that's simple to put together and hopefully will help spark some ideas for your next board.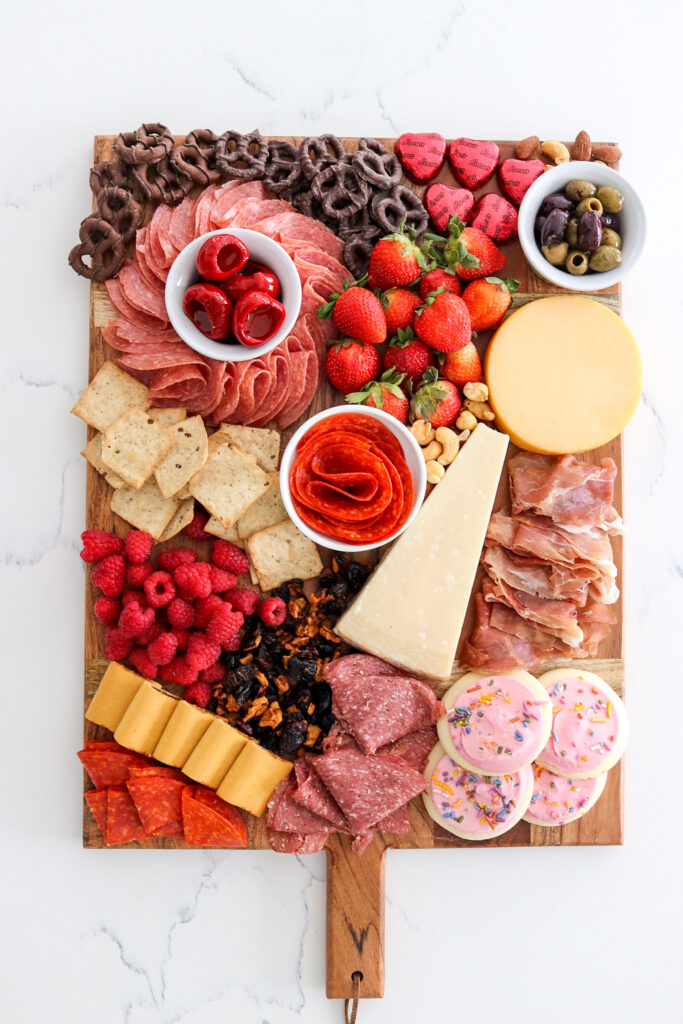 With Valentine's Day around the corner, what better way to add some festive feels than with flavors and food that everyone loves. A charcuterie board is a great way to make that happen.
Even though we'll be keeping it simple this year, and staying in, it doesn't mean we have to compromise on making it special. Or compromising on taste for that matter.
I love how creative you can get with a charcuterie board. I've always made them, but it wasn't until recently I found a wooden serving board that was the size and shape I wanted. Linking a few of my favorite charcuterie board options here, here, and here.
I used to put everything on a white serving tray, which totally did its job. Call me crazy though, but there's something extra about having the board to put it all on. Hence the charcuterie board theme.
Having themed charcuterie boards or holiday inspired charcuterie boards is a great way to serve up a variety of food and snacks. The ideas are endless and the use of colors can be really pretty and give it a classy feel.
For this Valentine's Day charcuterie board, I went with a mixture of items. A little sweet, a little savory, a little salty, a little cheesy (haha), and a little meaty. I'm all about a variety spread that has something for everyone to enjoy.
My husband loves cheeses, peppers, olives, and meats. I can get on board (haha, I might be on a roll here) with that. Minus the peppers. My boys are all about the treats and will also eat their fair share of fruits. Incorporating things like raspberries and strawberries are a great way to play up on colors.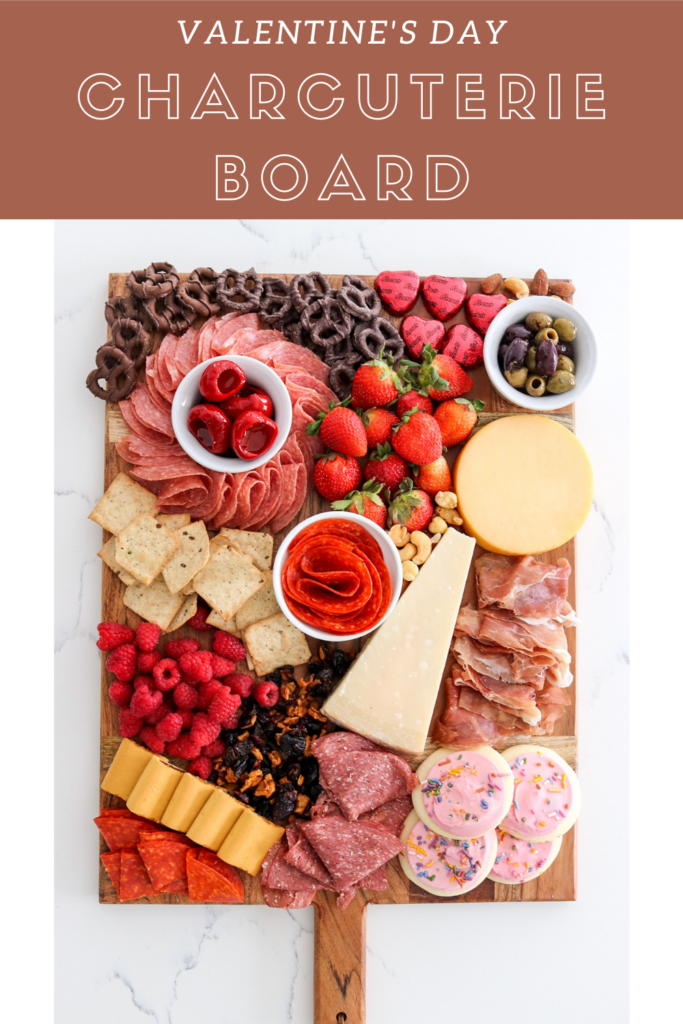 Here are the items I used to create this Valentine's Day charcuterie board:
Chocolate Covered Pretzels
Pepperoni
Prosciutto
Salami
Lebanon Bologna
Peanut Butter Chocolate Hearts
Mixed Nuts
Parmasan Cheese
Brie Cheese
Crackers
Strawberries
Raspberries
Fig Newtons
Mediterranean Mixed Olives
Cherry Peppers
Frosted Sugar Cookies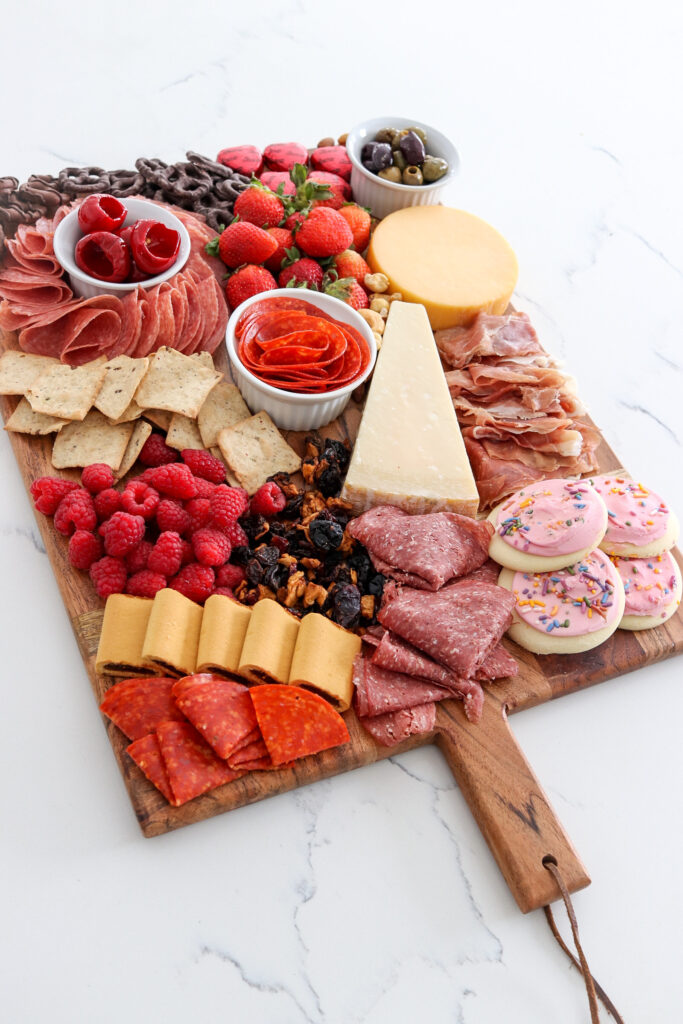 How will you be celebrating Valentine's Day?