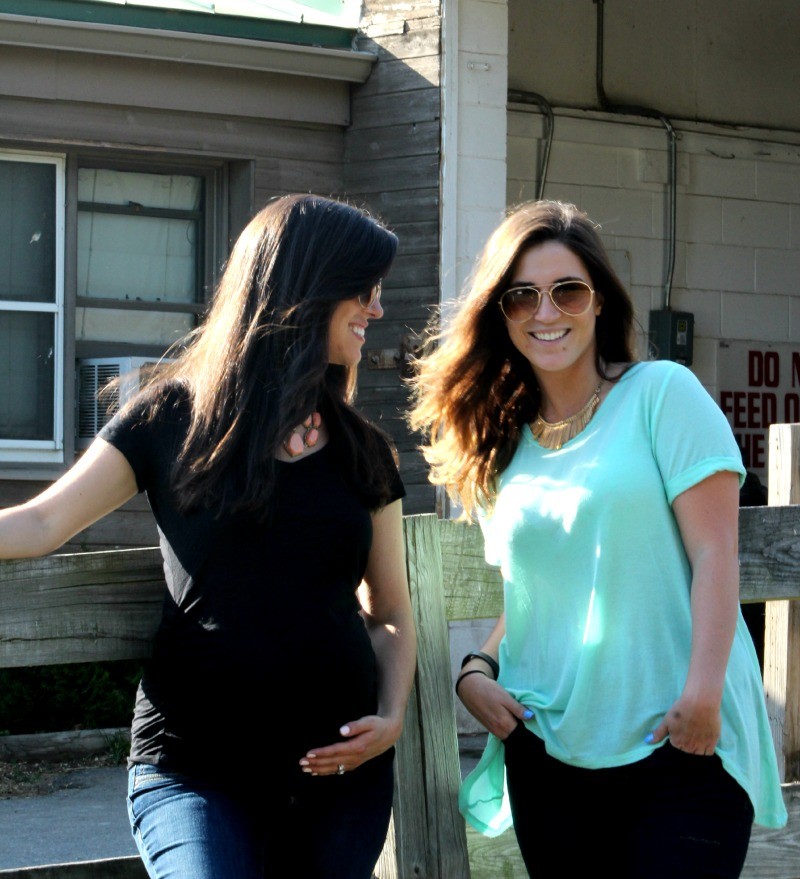 So this wasn't our most glamours fashion photo post but we sure got a few laughs in. We started thinking, when you're rocking a t-shirt and jeans that's just what it should be, fun. We definitely enjoy a comfortable and relaxed look.
Back in the fall we also did a post about wearing t-shirts and jeans but styled it a little differently. When we heard the next how I style it linkup was going to be about teed up style, we knew we were jumping on board. Even little man wanted to get in on the action and demanded to be in one of the pictures. I mean come on now. Little model in the making?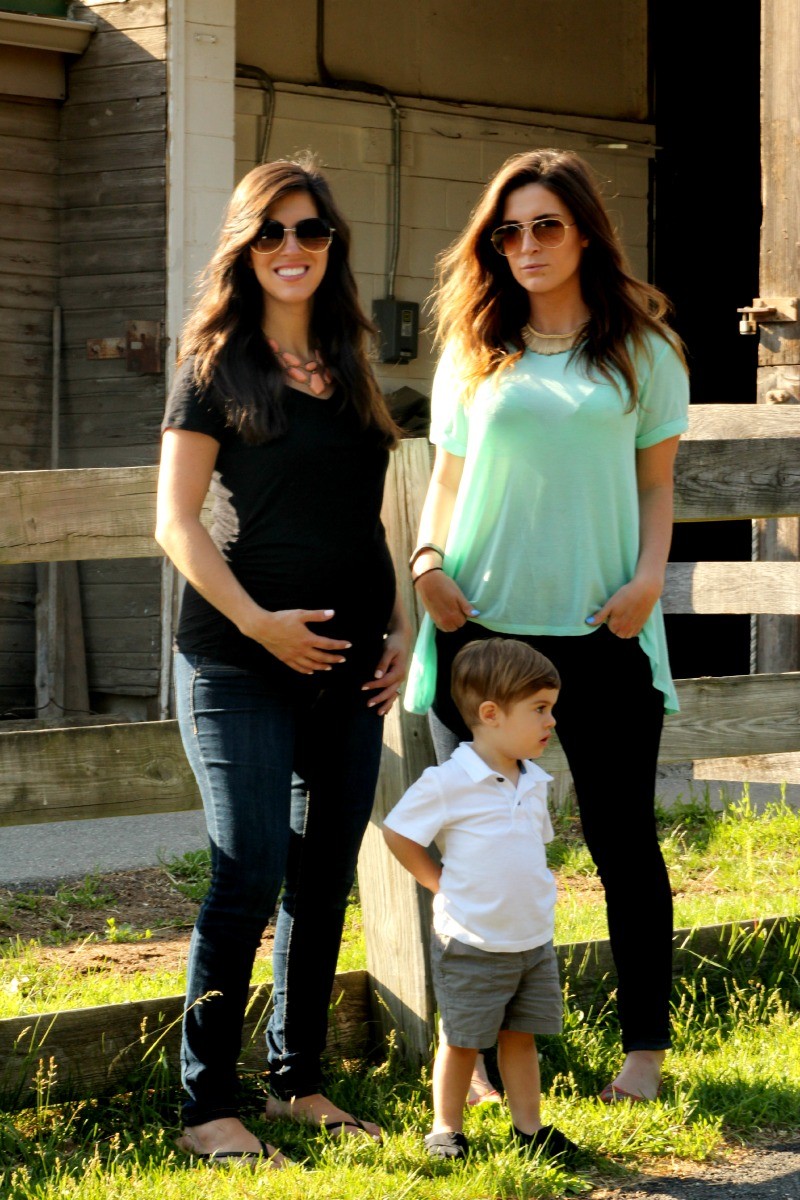 When we think of t-shirts we always go for a pair of skinny jeans and comfortable shoes. Sierra is wearing a fitted maternity tee and Faith is wearing a relaxed flowy tee. We decided to finish these looks off with a statement necklace to add a little something extra.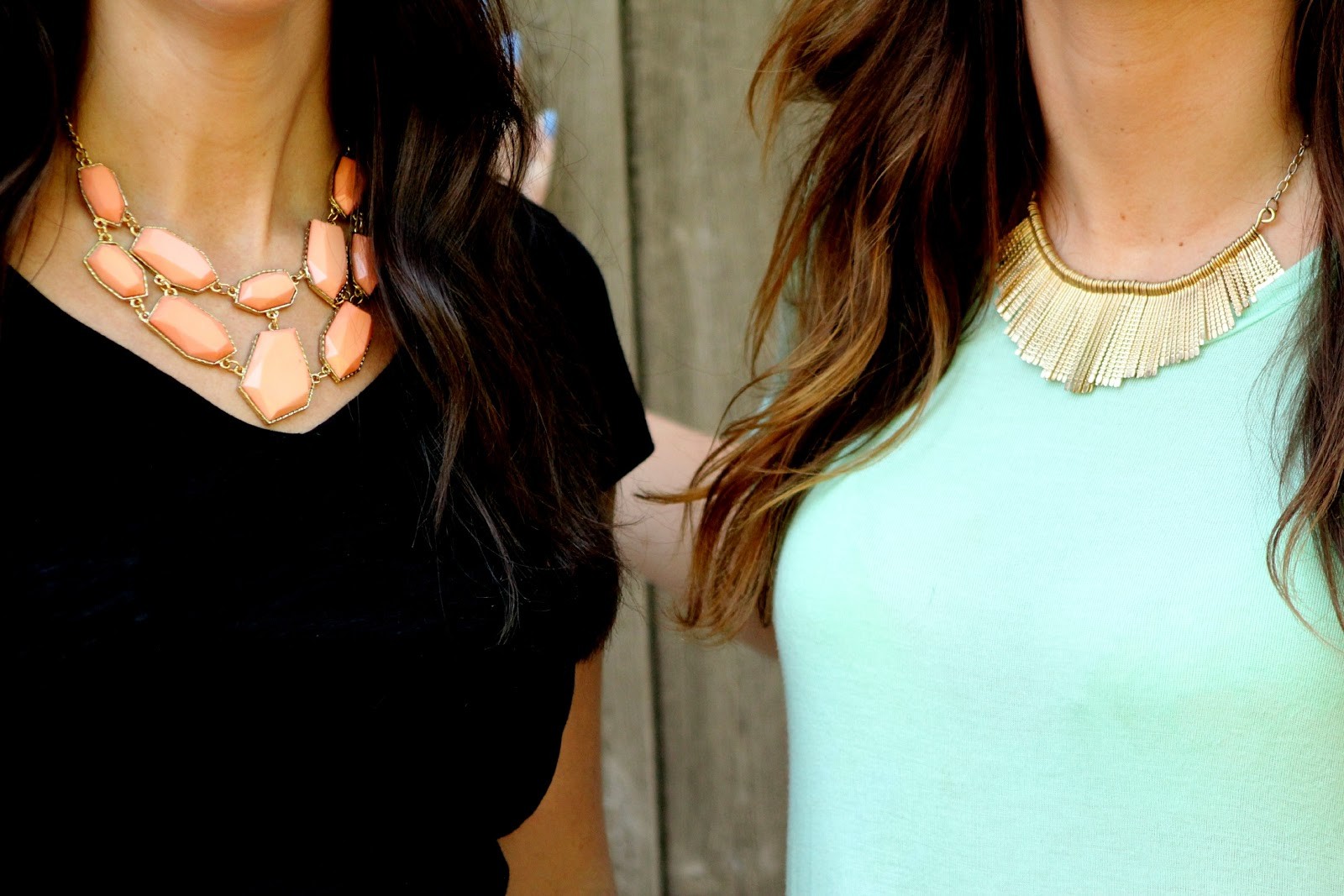 SHOP SIMILAR FINDS