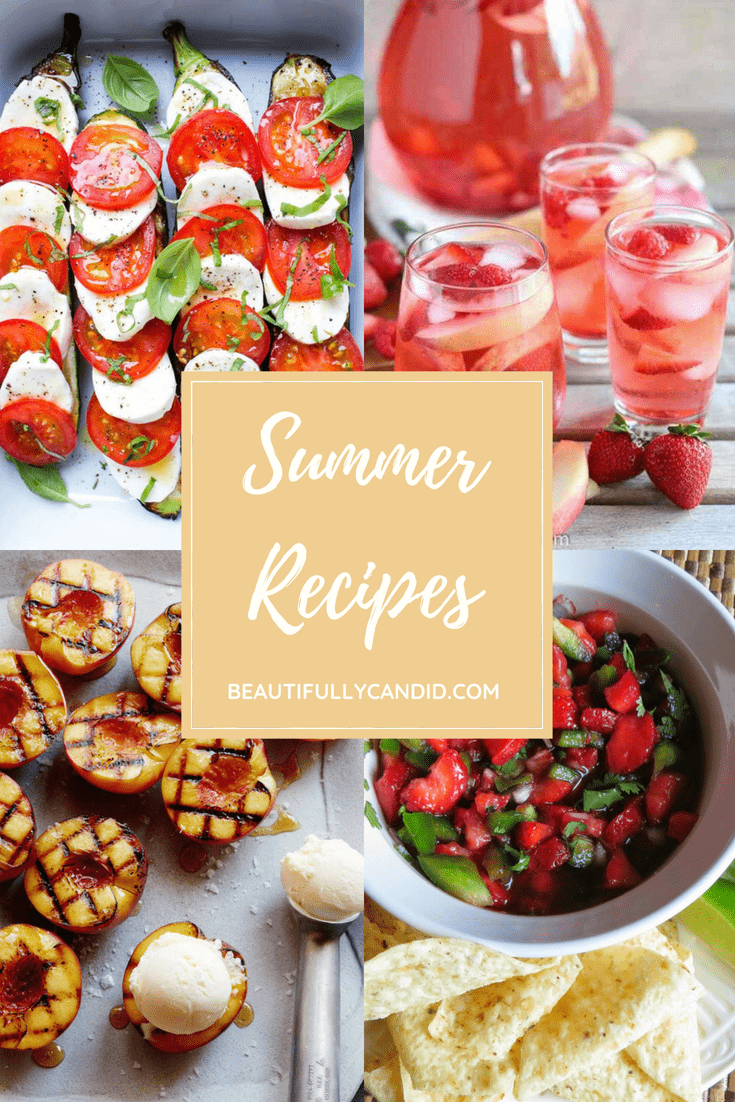 If you've been visiting this little space of mine for awhile now then you know I tend to be a seasonal eater. Certain things just taste better to me at certain times during the year. Like hot chocolate, or a bowl soup, it would be a rare occasion to catch me sipping on some in the middle of August.
The summer is some of my favorite times for food (fall being a close second). I love grilled food, eating outside, enjoying a sweet treat, all the fresh fruit and veggies—I could do without all the flies and bugs though, but what can you do.
This month for our girl chat link up we're sharing some of our favorite recipes. I dug deep into my archives here because food posts just haven't been a thing for me in several years. I love taking pictures of food, but preparing and telling a house full of boys they need wait to try something, just isn't happening. I also rounded up some of my favorite
Pinterest
finds that have been my go-to for making in the summer.
I'm not sure I know anyone who doesn't like tacos. Enjoying some
fish tacos
in the summer is one of my favorites. We also love making a homemade mango salsa to top it off and oh boy, now I want a taco.
Speaking of salsa, we also like to make this refreshing strawberry salsa. We enjoy this with regular tortilla chips, but I would imagine you could also top it on some of your favorites.
In keeping with the fruit talk, we also love some grilled peaches. I'm excited that peach season is coming up for us in August and we plan on going picking this year. This recipe includes a scoop of ice cream which also makes these a delicious after dinner treat.