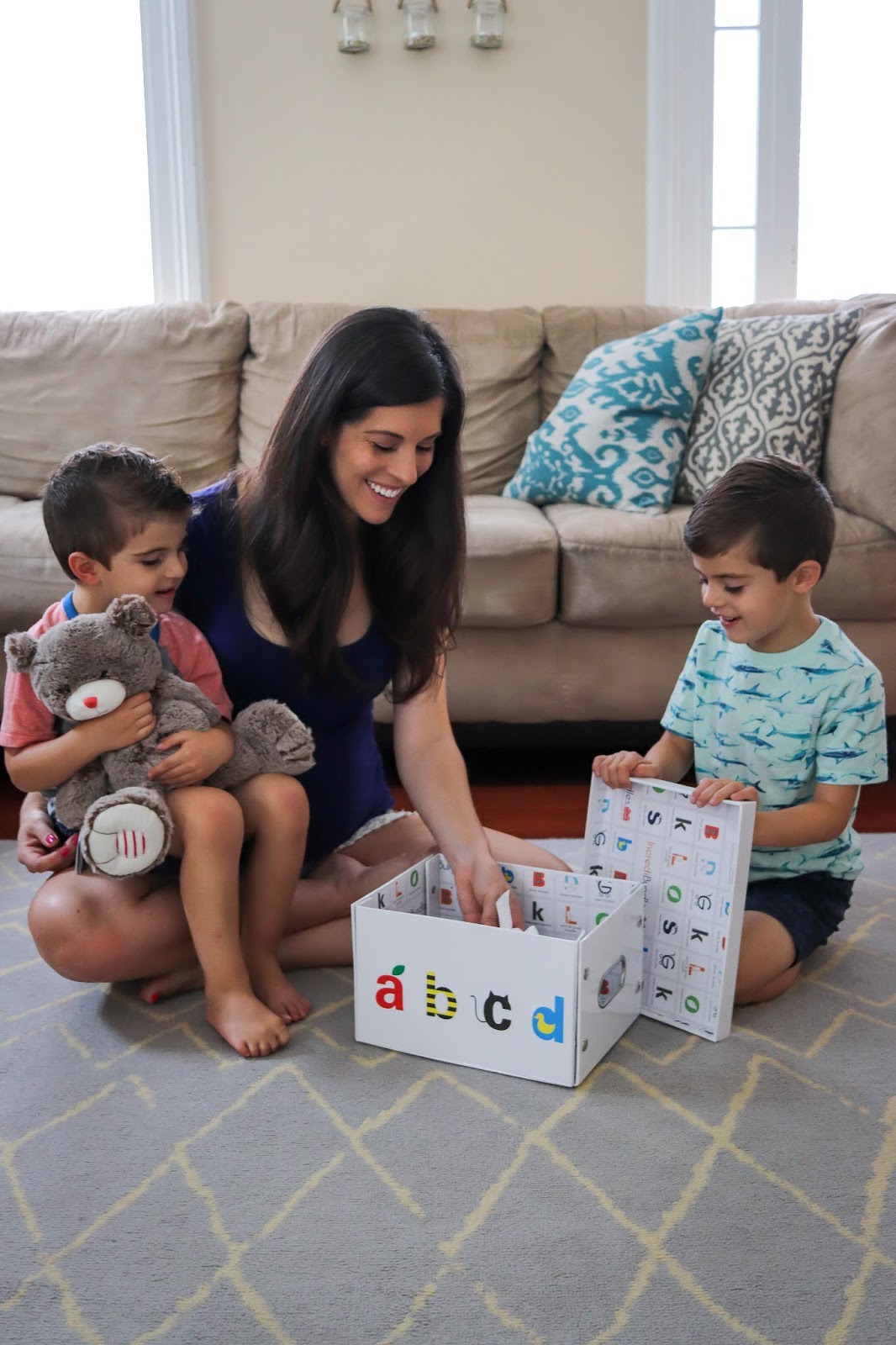 Thank you IncrediBundles for sponsoring this post. As always all opinions remain my own. Thank you for supporting the brands that support Beautifully Candid.

These last few months have felt like a whirlwind for us over here. The funny thing about expanding your family is, so many people assume you already have everything you need from your previous kids. While that is true in a sense, it seems like the everyday essentials are quickly forgotten about. Diapers would be one of them. And wipes. Boy do we still go through some wipes over here.
As a new mom, expecting mom, or maybe you're a seasoned pro—I think we can all agree that you can never have too many diapers. In fact, any parent could, dads included. We can't leave them out. Eric is a diaper changing warrior over here and I actually didn't have to change my first diaper with either of the boys until he went back to work.
IncrediBundles makes the diapers and wipe process so much easier for parents with their
subscription bundle
. I also think this makes the perfect baby gift. I love gifts that are practical and you get the most use out of. I love that they make the process so easy which is also a huge plus. As a parent our time is limited enough as it is.
Here's how IncrediBundles
diaper bundle subscription
works
.
You select the subscription length whether it's 3, 6, 9, or 12 months. Seriously though, how amazing would it be to have any of these months taken care of?
Next,
IncrediBundles
sends out an adorable package announcing your gift. Inside the package they feature a premium plush teddy bear that holds the certificates with a unique code announcing your gift. You also get to choose if you want the announcement to go directly to you (if you're planning on bringing it to a shower or as a gift) or directly to the recipient.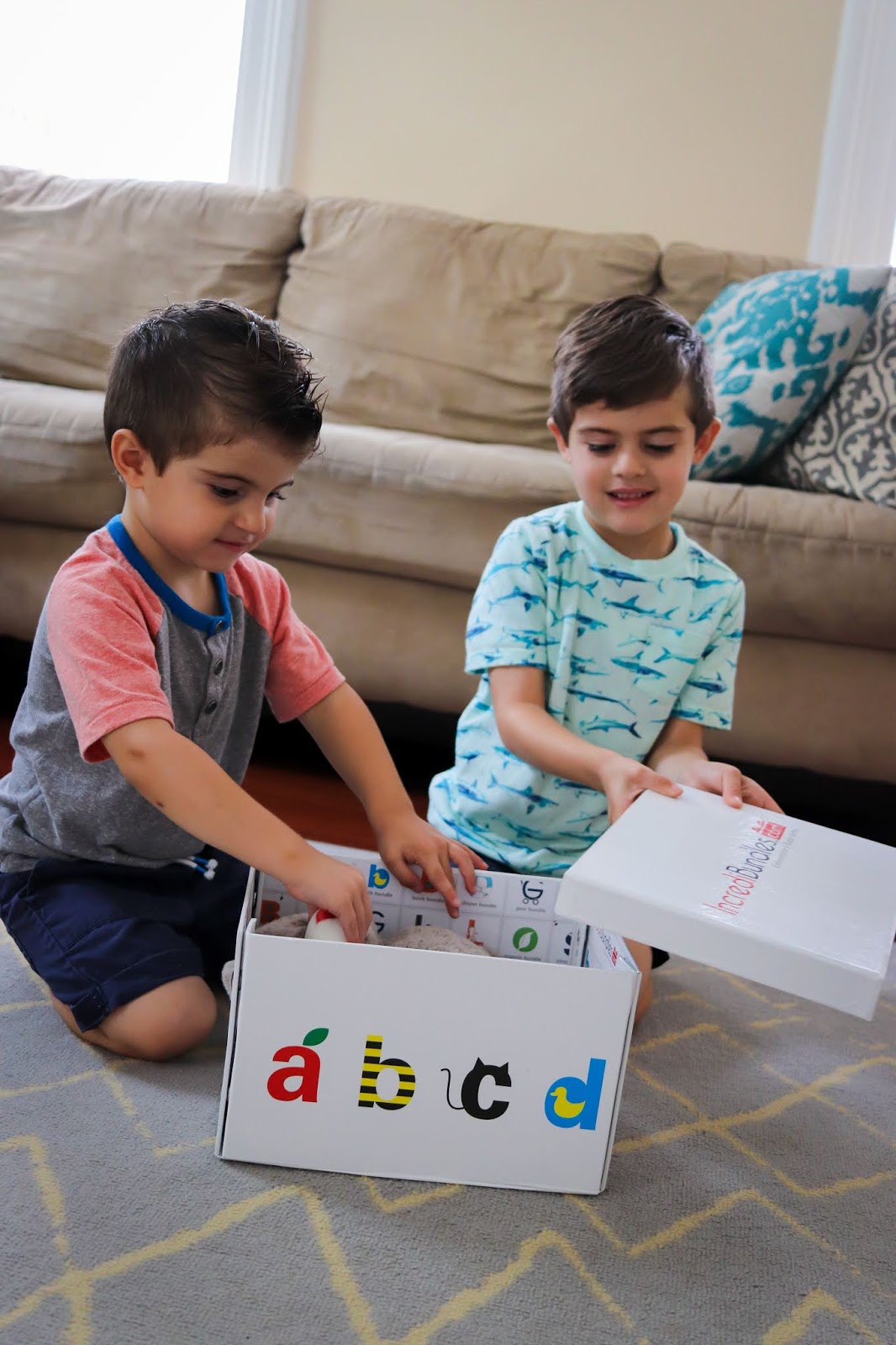 The boys could not get enough hugs from this teddy and it was one of the softest bears I have ever felt. Little nugget asked if he could sleep with him until his baby brother gets here. Of course I couldn't say no to that.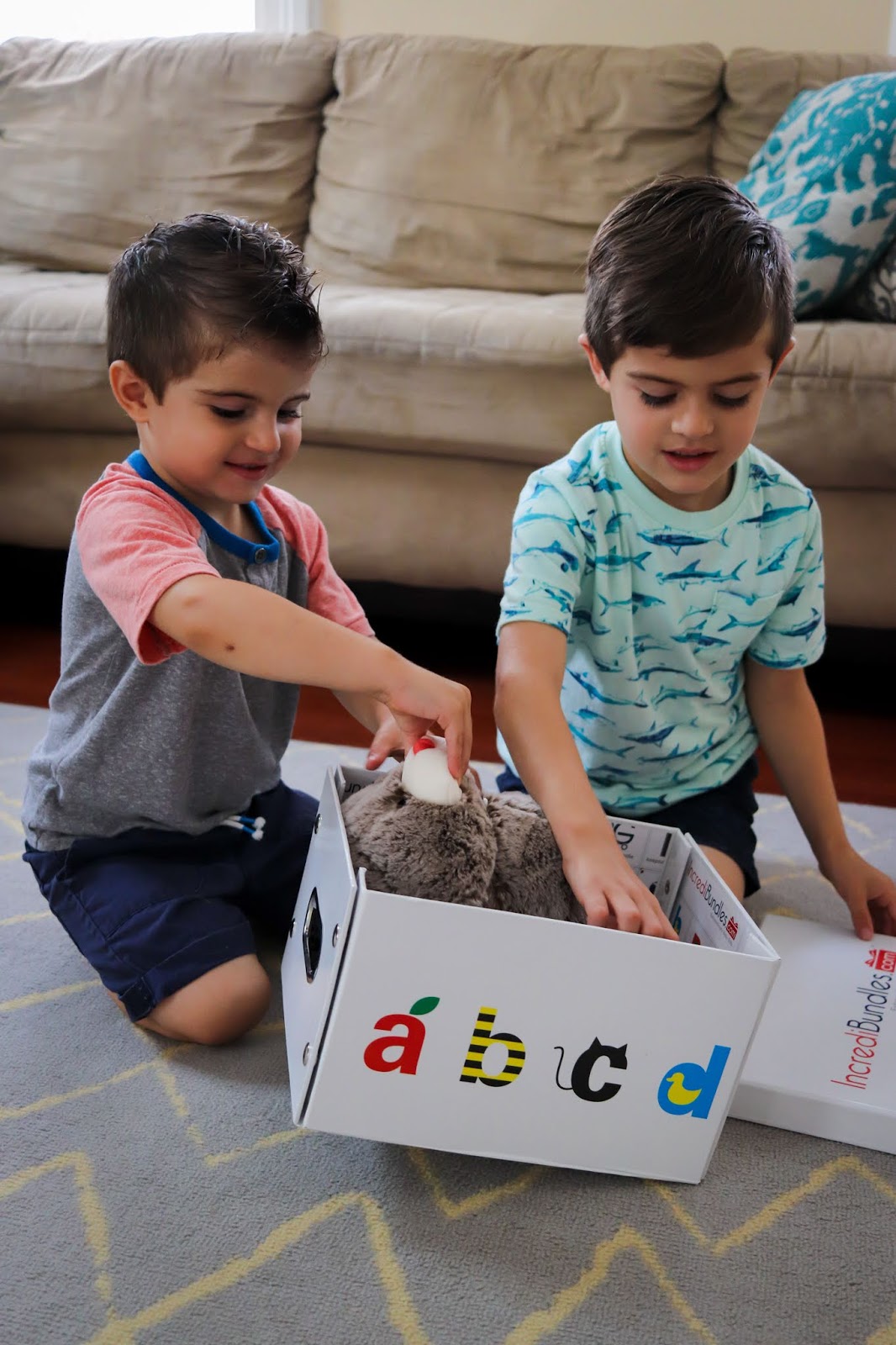 What I also love about this diaper subscription is, the recipient gets to choose the brand and size of diapers and wipes they would like each time they redeem an installment. The best part is, the diapers are delivered right to your door!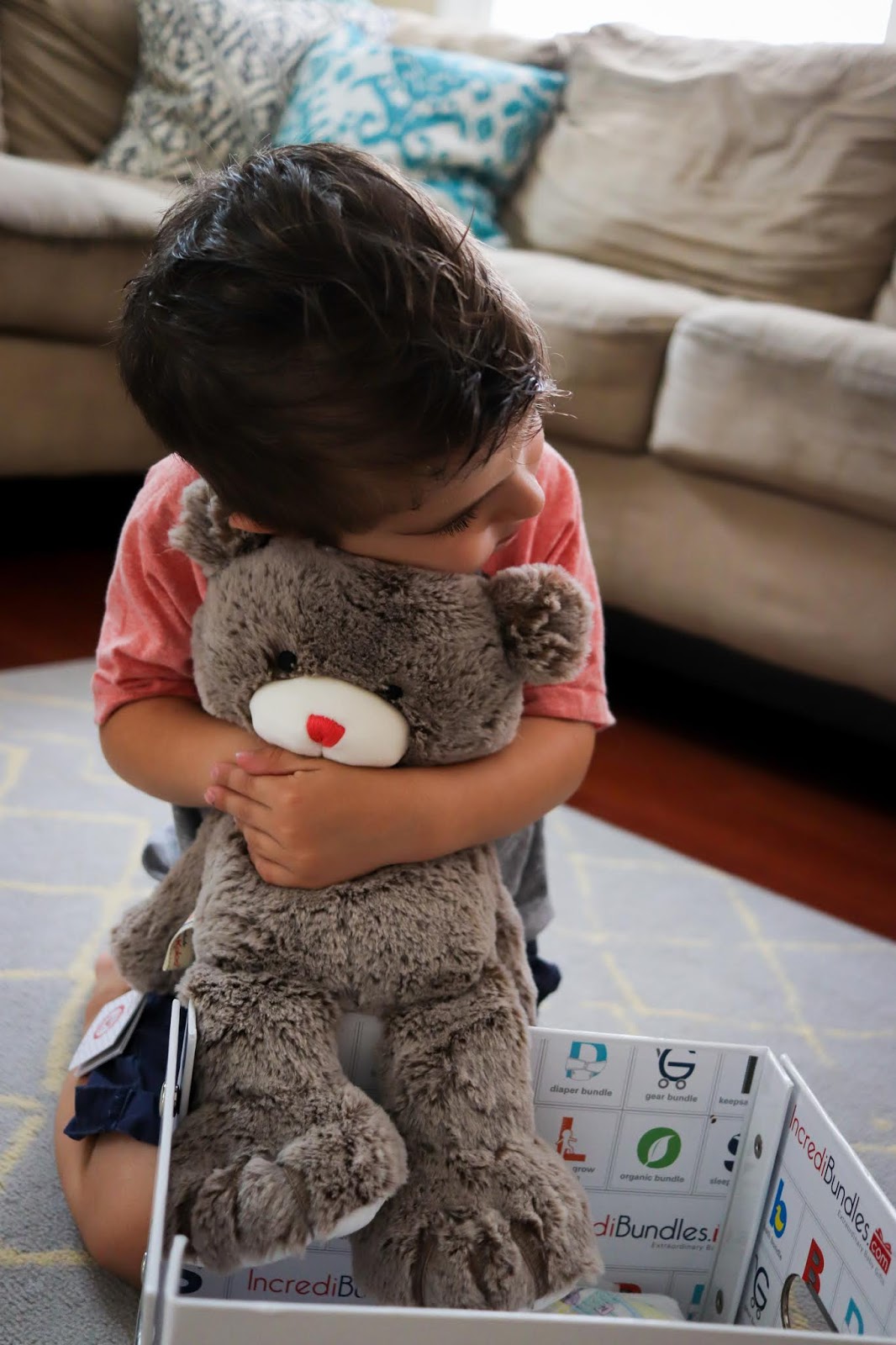 This is such a huge thing for me because I've already tried to figure out how I'm going to be able to make quick stops once I have all three of them together. I'm actually not really sure quick stops will be realistic. I know it won't be as easy as just taking the car seat out and snapping it in the stroller anymore. Kids are one of the greatest gifts, but juggle multiple, it can be tricky. Having a service like this where something so essential comes straight to my door, is so helpful in more ways than one.
Now for the fun part!
I'm so excited to let you all know that I'm hosting a GIVEAWAY for one lucky winner to receive a 3 month diaper subscription!! Free diapers, say what?!
Here's how you can enter—or let someone know who could really use them.
Head on over to my Instagram @
beautifully_candid
to follow both my account and @incredibundles_babygifts
Tag two or more parents in the giveaway image who could benefit from receiving diapers
As an extra entry, leave a blog comment here
The winner will be chosen at random and verified they have followed the rules. Open to US residents. Giveaway will run through 8/24.
Best of luck!