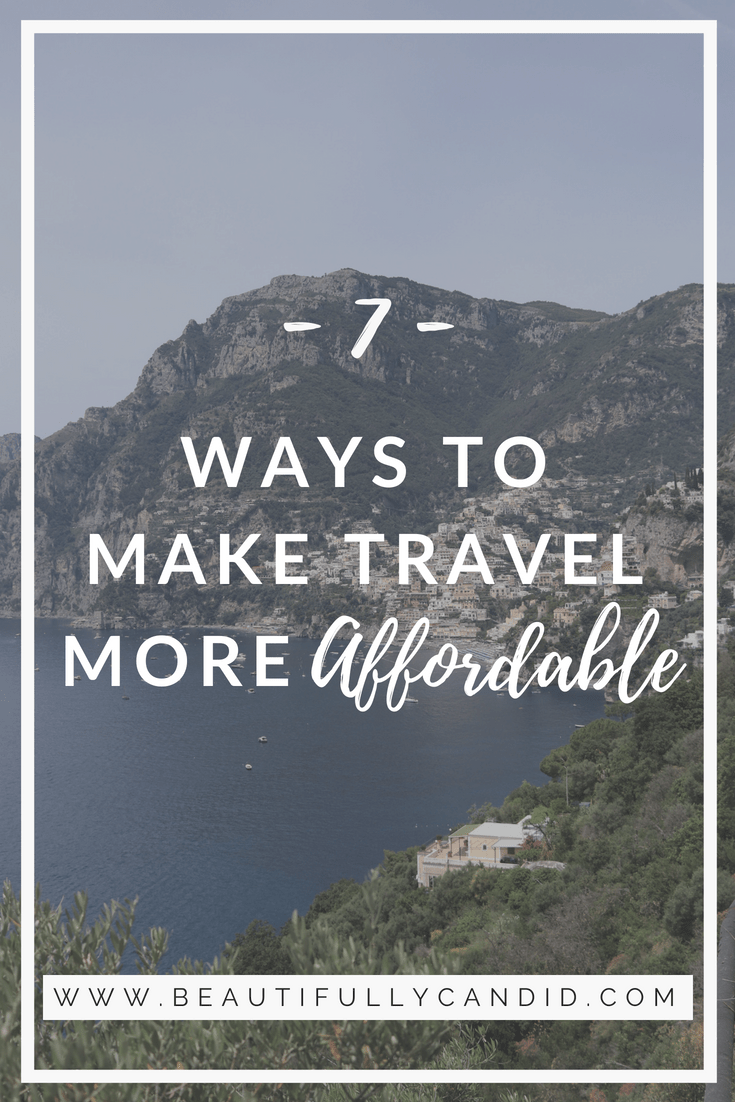 I probably sound like a broken record over here but I really enjoy traveling. There's something about being in a new places (or familiar ones), having time away from work, and feeling like we're getting to see the world outside of our little bubble—that means so much to me.
I think some of it also stems from coming from a large family my parents just weren't able to take us many places. We did a lot of local trips which were fun, but I always wondered about getting on a plane and seeing other places. I saved up in high school and was able to go on my senior trip to Disney which was also the first time I was ever on an airplane. I knew that when I got to a point that I could support myself, travel would be a priority and something I wanted to experience with my own family one day.
Now that we have two boys and one on the way, we get asked a lot about how we're able to pull off traveling with kids or the ability to go on multiple trips a year. It's usually followed up by a comment like, wow I wish I could do that! And the truth is, I do wish everyone could do that. I know the joy that we get from going away and I think everyone should experience that if they truly want to. Aside from being hard workers, and being blessed with marrying an amazing man that has an entrepreneurial mindset, we are also really savvy when it comes to booking our travel.
I know everyone's situation is different and sometimes travel just isn't an option, and that's ok. You can always make the most out of your general area, but for those that want to get away, take a long weekend, or even some day trips, there are ways to make it happen.
Since this is a question we get asked a lot, I figured it was time to finally put it together in a blog post and share some of the resources that have helped make our trips attainable.
1. SET YOUR PRIORITIES:
This is a big one for us when deciding about an upcoming trip. We think about, would we want to explore the beaches in
Curacao
or have a couples day in
NYC
. Once you have a clearer idea of what you would like to accomplish out of your trip, it will help point you in the right direction to start narrowing down locations and begin your search.
2. CONSIDER REVIEWS:
I do a lot of research about locations and hotels on
TripAdvisor
and take each reviewer with a grain of salt. I say that because, I look at their contribution rate. If it's someone who's only done one review and it's a horrible one, chances are that isn't going to be a deciding factor for me because I don't take them seriously as an experienced traveler, or sometimes people want a five star experience on a three star budget (we'll get into that later).
3. WATCH FOR DEALS:
This is a huge one for us and how we always book our trips. I typically start looking for trips about 8-6 months out to get an idea of pricing and what's realistic. I've also booked as late as three months out, so it all depends on your travel needs. I never (well maybe I shouldn't say never) book through a travel agent. We did once when we went on our honeymoon to Aruba. It was an ok experience, but to be honest, after finding coupon codes online, and better flight options, the travel agent was matching the price that I found because it was better than theirs. The positive I see with that is, if you are traveling in a large group it probably makes things easier and most of the time you are able to work out a payment plan with them, where as online you pay for it upfront.
I always search combined package deals, then separate with flight and hotel, to see how much you can save. I love sites like
Cheap Caribbean
for island vacations,
Travelocity
, and if I only need a flight my favorite go-to site is Skyscanner where you can
Compare prices on flights with Skyscanner

. We also have alerts come through from the airlines we frequently follow and sometimes they will run some great deals if it's a location you're interested in seeing.
Would you believe that our last Italy trip was booked through Groupon? Yup, you read that right, Groupon. I was so skeptical at first, but my in-laws have been on some amazing vacations through them so we decided to check it out and were really happy with the experience. When you see the packages of flights and hotels included for only $899 to Paris, that's actually how much it is. The only downfalls with that is, you have a time frame instead of being able to pick your own set dates for travel and they already have the hotels picked out for where you'll stay. You know all of this ahead of time, so you can also research the hotels and see if they are up to your standards, and with the dates, it will always say, for example, travel between 6/24-7/14 and then once you purchase the Groupon you get to look and see what the exact travel dates are within that time frame and select your dates of travel from there. If you have the ability to be flexible with your dates, then this is a great option. The packages also only fly out of certain areas, but thankfully for us, our airport is a major hub for most international travel. I also love using RetailMeNot to see if there are any coupon codes I can use for the sites I'm searching on.
4. CONSIDER OFF SEASON:
You've probably heard this before, but considering a different time of year to travel can save you a ton. Obviously peak seasons vary for different locations, but most expensive times are going to be around spring break, major holidays, etc. I worry about this because once the boys are in school we might be at the mercy of their schedule which is usually when everyone else wants to travel, too. I won't say I might not be that parent to pull them out to go on a trip outside of their regular days off. We'll see and cross that bridge when we get there.
5. CONSIDER HOTEL ALTERNATIVES:
This is something that's becoming more and more popular and a great way to make travel more affordable. With popular sites like
Airbnb
and
Homeaway
, you can travel now and have so much more than just a hotel room. I think there are pros and cons to both. Being in a hotel has more of that vacation feel, but also comes with a premium and might not be the best option for a large family that needs more than one room. We've done an Airbnb for our
Amsterdam
,
Prague
, and stay in
Naples
, and had great experiences with all. Depending on where you go, you can also consider vacation rentals if you are traveling with a large group. We're also looking forward to exploring camp sites more once we get our
Airstream
on the road. I mentioned before people wanting a five star experience on a three star budget. There's nothing wrong with wanting to stay in a really nice place with all the amenities, but that also comes at a premium. If you're ok with a safe, comfortable, and clean place, then you will also save a lot of money on your accommodation choices.
6. SHORTEN YOUR TRIP:
As much as it's nice to get away for a chunk of time, I have my pros and cons about this too. Our trips are typically anywhere from 7-10 days but we have done some as short as 5 days or even long weekends, and still had a blast. We also see that the more we are away from work the more it feels like playing catch up when we return. I am very fortunate to have 4 weeks vacations plus sick and personal time, so for me, I enjoy taking smaller trips here and there instead of only having one big trip a year. But again, it's completely your preference. My advice is, if there is a location you really want to see but maybe can't do that long extensive trip, consider knocking a few days off and playing with the dates to see how much you can save.
7. MAXIMIZE YOUR CASH BACK OPTIONS:
This is probably one of my favorite things because I love, love, love getting cash back. Ok, hear me out here because this could be a big one for you. We've been able to save almost $100 plus off every trip. We do not have specific credit cards for airlines because for one, I don't want anything that I have to pay an annual fee for, and two, I don't want to be bound to one airline in case it makes more sense or is cost effect to fly another. We are rewards members through multiple airlines and pick and choose how we want to use those miles if it makes sense. We do typically use our American Express card to book travel because they have a great policy that covers your trip without you having to get trip insurance (now that's our card perk specifically, not sure if it's like that for all). In fact, three years ago we booked our five year anniversary trip to Hawaii before we got pregnant with little nugget, but since we booked it so far in advance, seven months out, my doctor didn't recommend me flying at that time and I also wanted to be able to jump in waterfalls and do adventurous stuff without feeling exhausted. American Express got us everything back for that trip with the proper doctors documentation. Anyway, I will get to Hawaii one day. So back to the cash back option, if you aren't signed up with
Ebates
yet, I would highly recommend it. Use my referral link
here
, please :). Now let's talk about how you can maximize your cash back options. Even if you have a credit card where you get cash back (which I hope you do at this point) you can still shop through Ebates and pay like you would for anything else. So what do we do with our Groupon trip and other travel sites? I clicked through my Ebates account to go to that site, apply a coupon code that I found online and purchase the vacation, I now get the cash back through Ebates, then I also get cash back on top of it from our credit card. It's basically double cash back. We also use travel rewards that we had accumulated through our credit card just from basic purchases. Before we knew it, we were off to
Italy
for cheaper than it would have cost us to go to an all inclusive at an Island. And after we hit purchase, I heard pizza calling my name. Now that my friends is maximizing your deals and cash back options.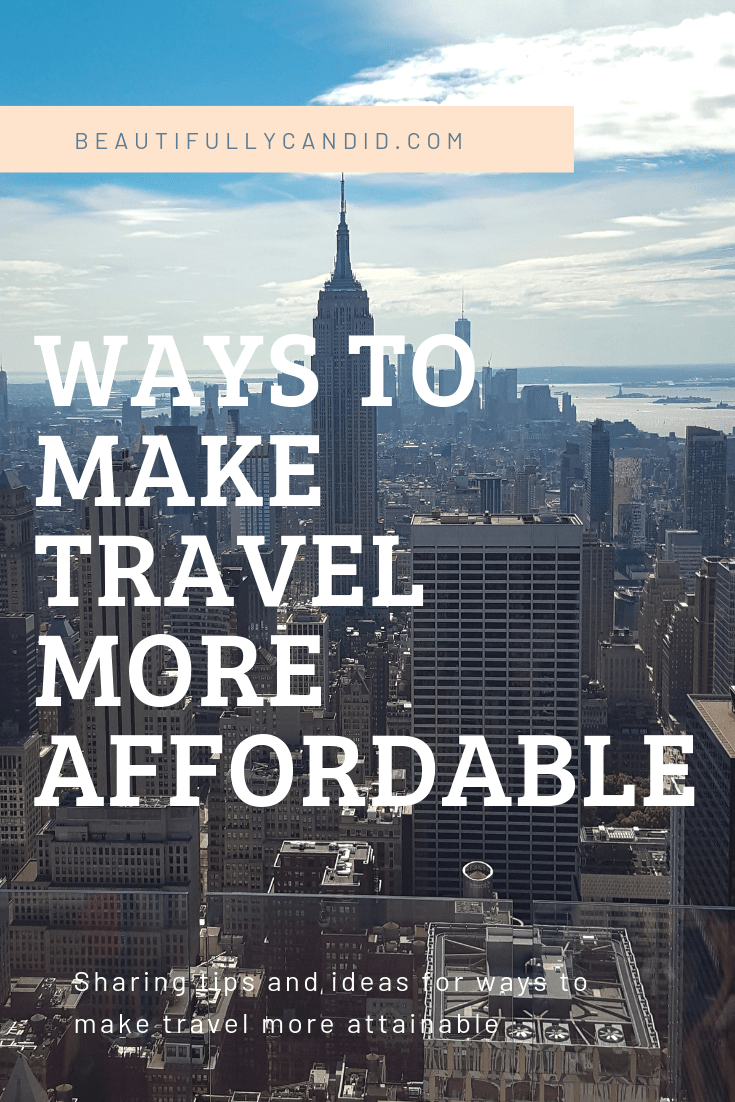 I hope you enjoyed these travel searching tips and I would love to hear if you have any other ones that you like to use…