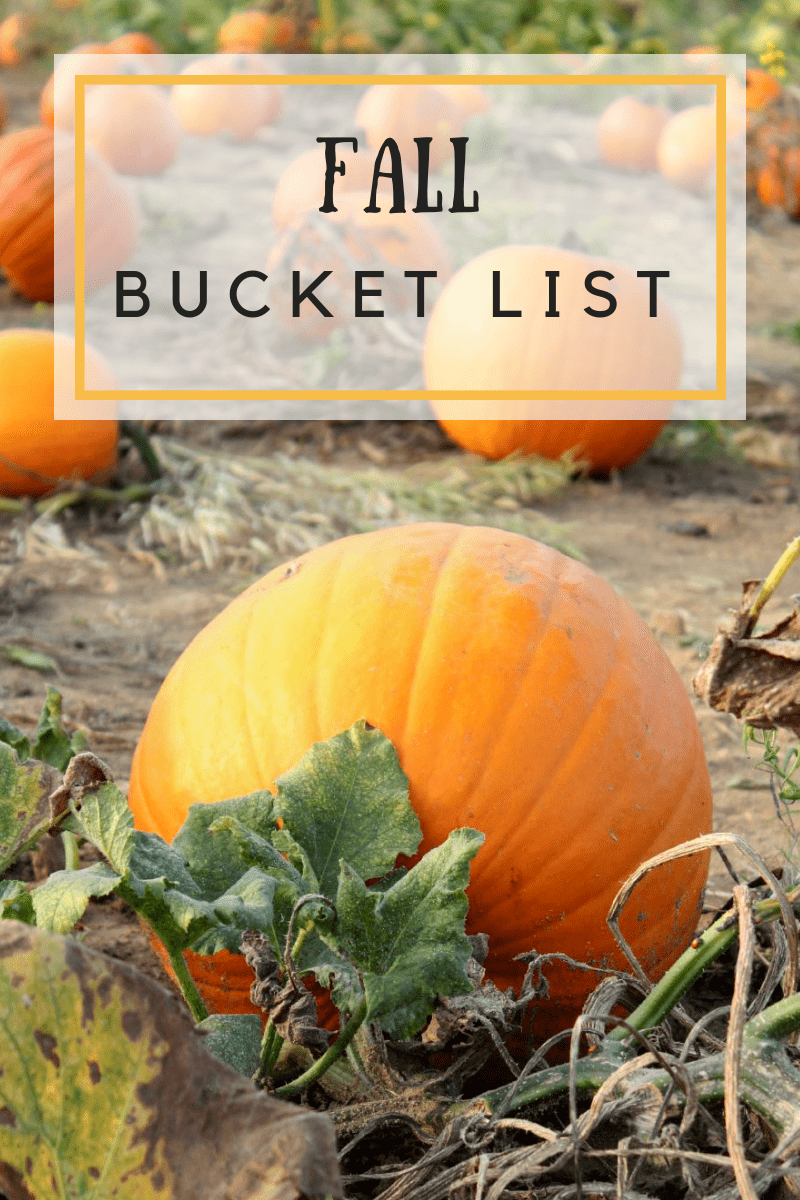 It's that time again for our monthly girl chat link up, and this month we're sharing our fall bucket lists. I'm so happy you're joining us, or stopping by, because this always ends up being one of my favorite posts of the month. I love reading what others are sharing and interacting with all of you to find out what you have on your mind.
Fall is one of my all time favorite seasons. It's pretty much neck and neck for me with summer. Even though it hasn't really felt like fall around here just yet, we're hoping the weather will cooperate soon and we'll be able to enjoy it. Unfortunately it seems like most of our days were greeted by gray skies, or rain, so regardless if it's still warm out or not, we haven't been enjoying much outside time.
We are all about diving in head first and enjoying fall activities. If you've been visiting this little space of mine then you know over the years
apple picking
is one of our favorite traditions and we also love going on
family hikes
. Do you still add your traditions to your bucket list even if you know you'll be doing them? I guess so, right?
There's actually a bunch we love to do around this time of year so why don't I just list them out below. Let me know what some of your favorites are because I'm always looking for new ideas or things to add to our list.
Go to a fall festival
Go to a Jack o lantern event
Paint/decorate pumpkins
Go on a fall family camping trip
Go on a family hayride
Make caramel apples
Go apple picking
Go on a family hike
Pick a fall related book and have it be the book of the week for the kids
Make homemade bird feeders
Collect leaves and make a fall craft with the kids
Make a thankful pumpkin
Take fall family pictures
Go to a corn maze
Go to an outdoor movie
Have a fall picnic
Eat all the apple cider donuts
Jump in a pile of leaves
Finish a book and enjoy curling up in a blanket
Embrace truly being pregnant in the fall (one of my boys was born in August and the other at the very beginning of October)
Use my crock-pot more often
Try to keep things at a slower pace. Our lives can tend to turn into rush, rush, rush.
Go on a day date
Enjoy a bowl of hot soup
Start Christmas shopping
Try some fall recipes. I might not be a pumpkin spice everything person, but we do love making pumpkin pancakes, making this honey cream cheese dip to go with our apples, and this harvest salad will always be one of my favorites. I'm hoping to tackle a few new ones this season.
Wear all my scarfs, beanies, and wool fedoras
Treat myself to a new pair of boots
Enjoy as much time as we can as a family of four before baby boy gets here
Now it's your turn to share your fall favorites and what's on your bucket list.
To link up-grab our graphic, link up, and let's get to chatting! Make sure to stop by a few other posts in the link up for an extra bit of girl chat!

And don't forget to follow your hosts!
Danielle – Bloglovin | Instagram | Pinterest | Twitter
Emily- Bloglovin | Instagram | Pinterest |
Lindsay- Bloglovin | Facebook | Instagram | Pinterest | Twitter
Lizzie-Bloglovin | Facebook | Instagram | Pinterest
Sierra- Bloglovin | Instagram | Pinterest | Twitter | Facebook