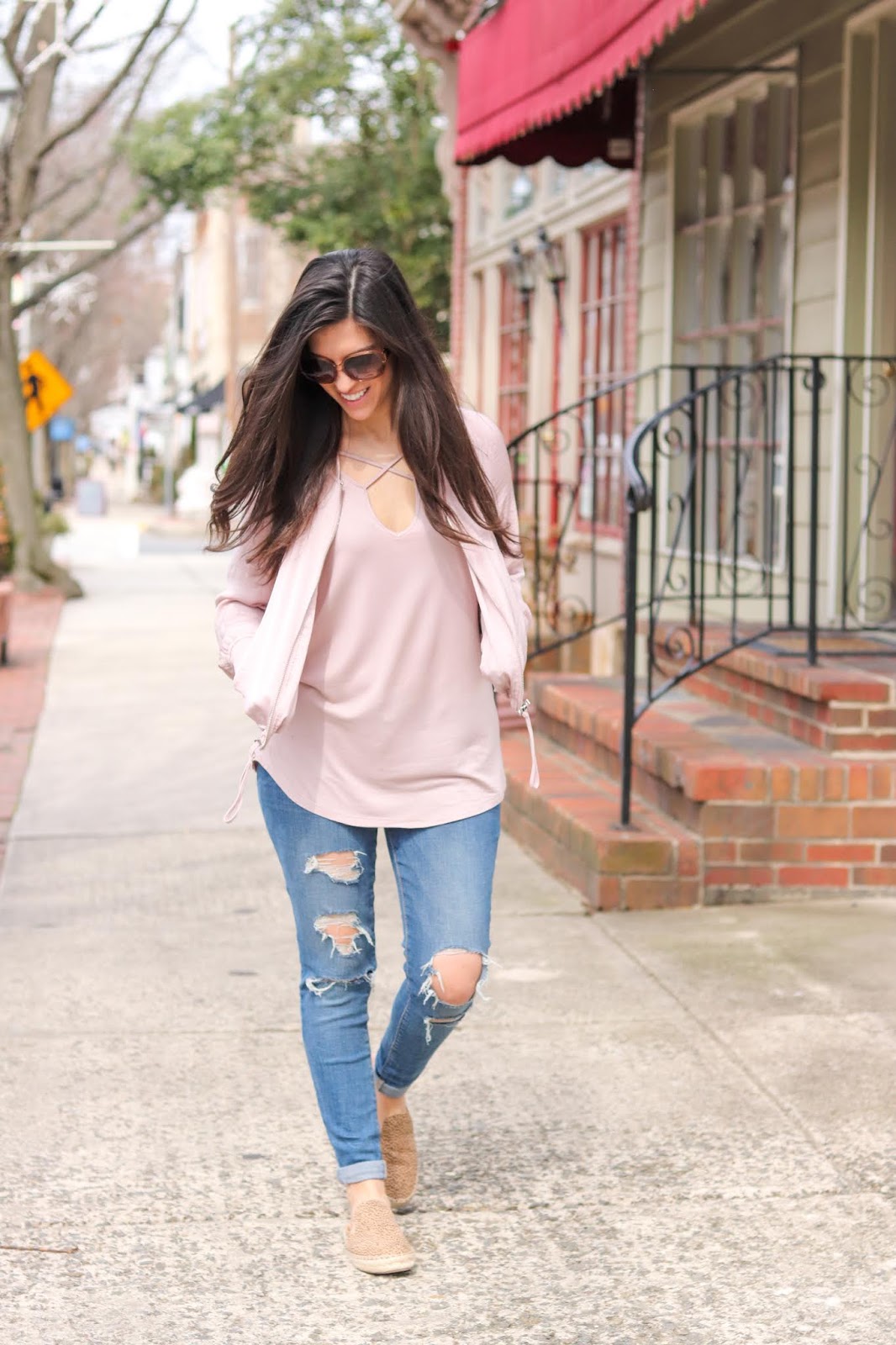 It's here! Spring is in the air and I am doing a little happy dance, or more like flipping my hair in the wind from these pictures. It never fails the wind comes to greet me when I want to take a few outfit pics. And now that the weather is getting nicer I'm hoping to do some more outfit posts because I always enjoy seeing new inspiration and where everyone likes to shop.
This post contains affiliate links in which I get commission for purchases or clicks made at no additional cost to you. Thank you for your continued support.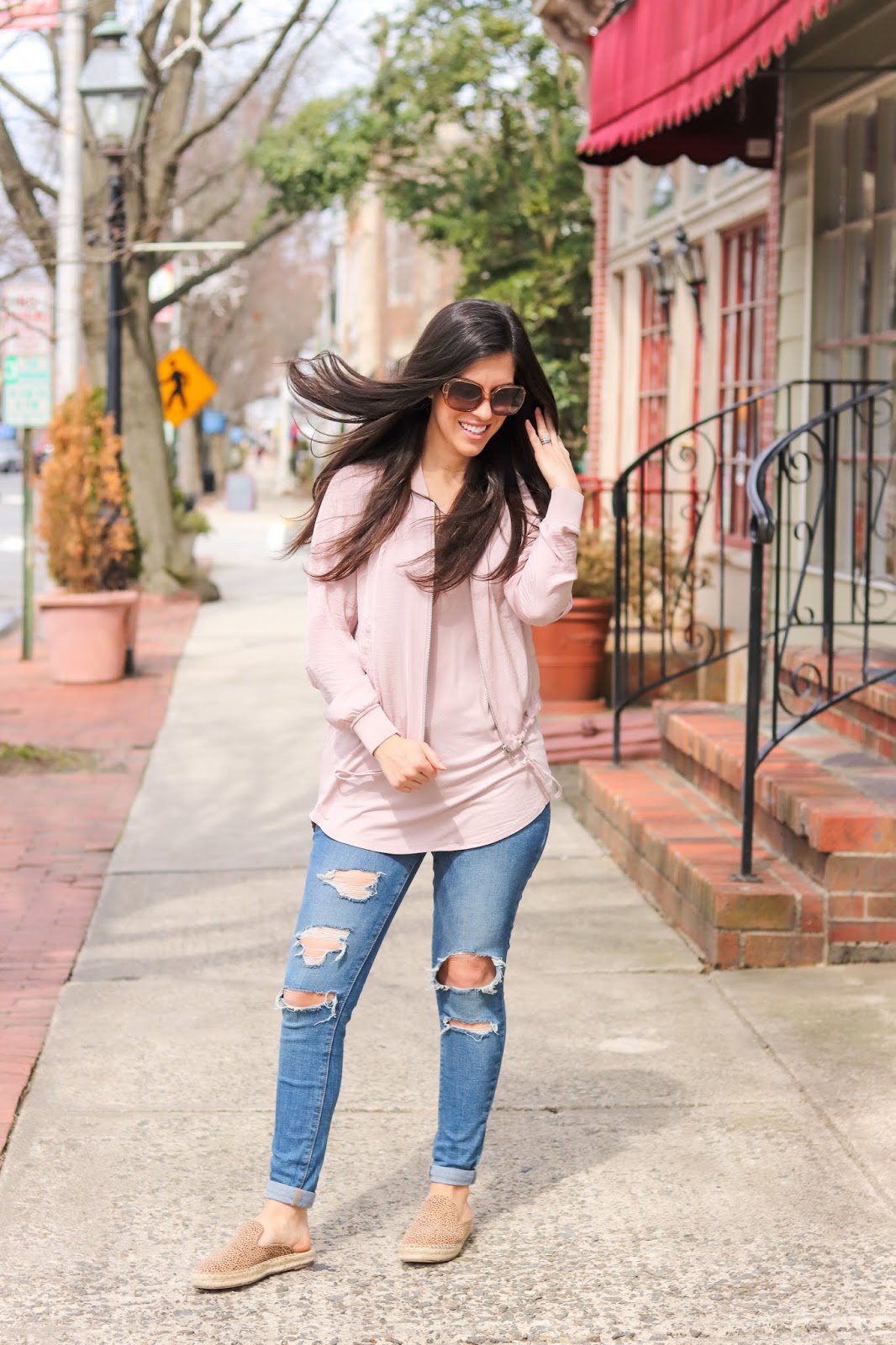 The weather has been a little up and down here but overall I cannot complain because it's been a big difference from the past few weeks. We've been getting as much outdoor time as we can and it's been so good for all of us.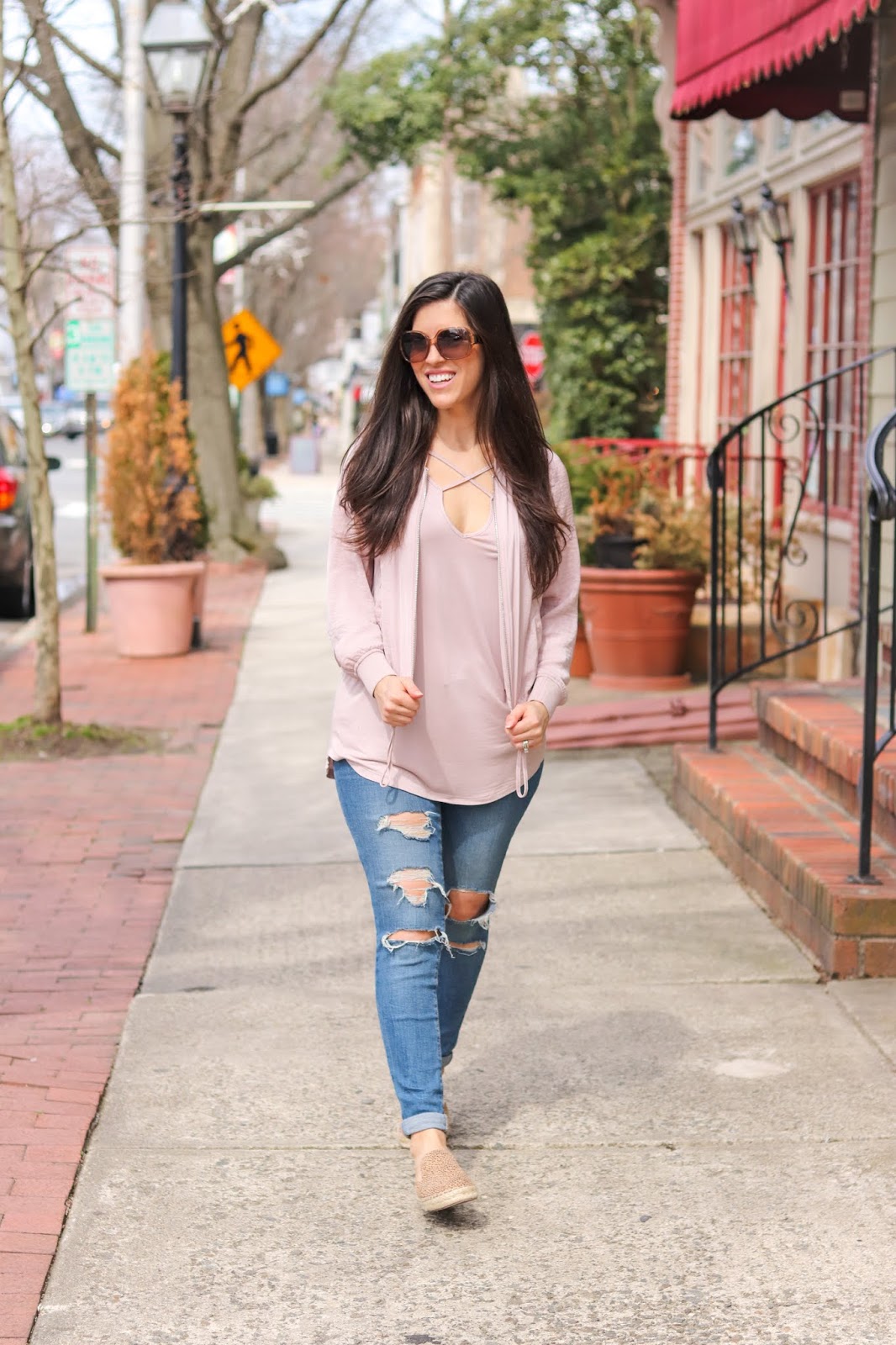 If you remember from
my favorites
last week I mentioned how I picked up these
leopard slide mules
and was so happy that I got to wear them sooner than later. I like them even more in person and they are so easy to slip on and thankfully very comfortable. I mentioned before that I'm between a size 7.5 or 8 depending on the shoe, so I decided to size up to the 8 with these and they fit perfect.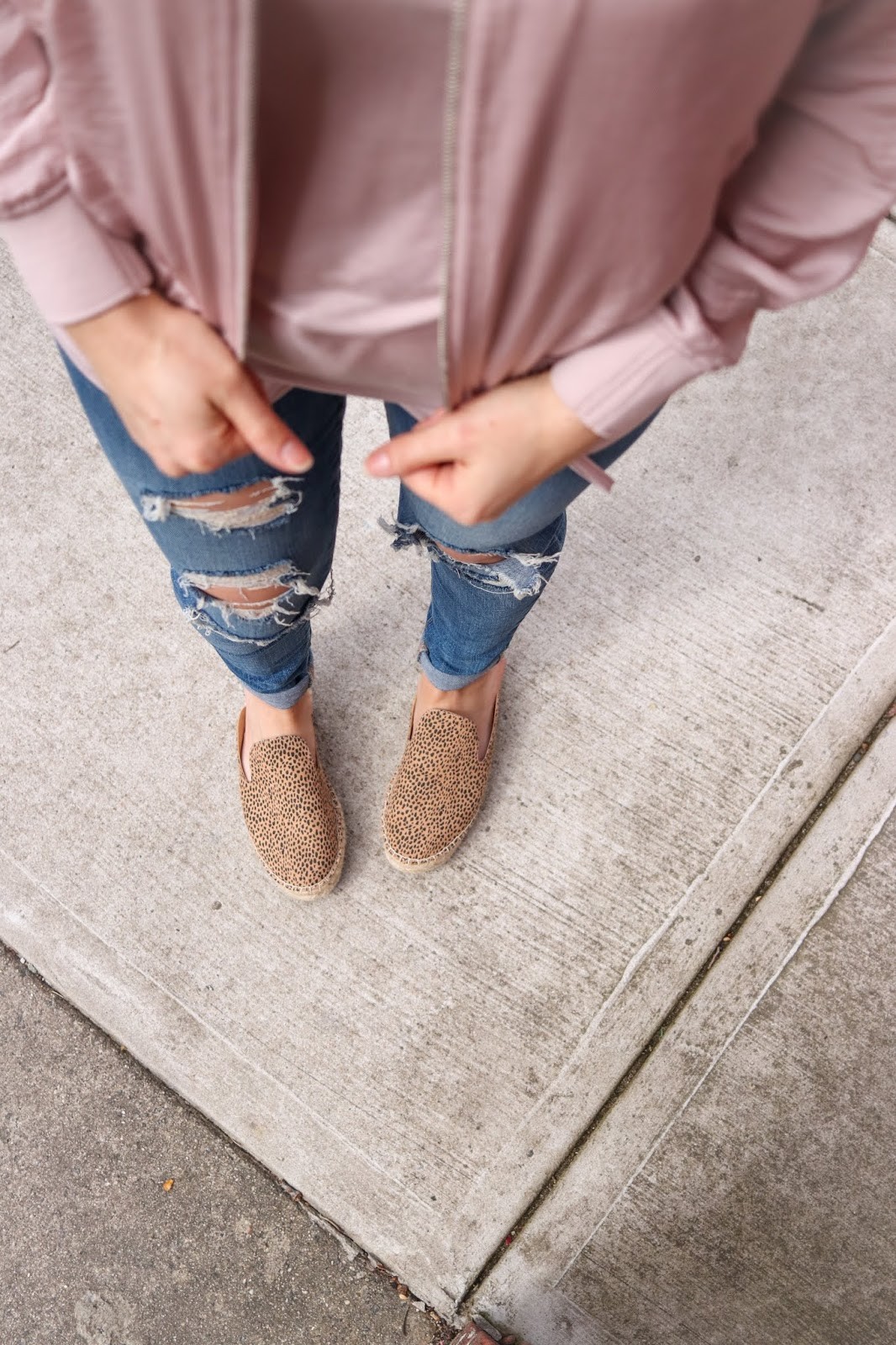 Animal print is a little out of my comfort zone and not something I typically wear. I can actually tell you every piece of animal print clothing that I've ever worn because it's been so limited. I got an animal print dress for my birthday one year that I wore to Atlantic City with a bunch of my friends and I remember feeling amazing in it. I also got these really fun heels on a clearance rack at Macy's Herald Square one year that were peep toe animal print and the base of the heel is trimmed with red. They're my once in awhile fun shoes that I'll break out with a little black dress. I also have a satin animal print tank top that I've worn with black dress pants or a pencil skirt and a blazer for work. Other than that, my wild side has been a little more reserved. I love the way the print looks on everyone else but on me I seem to gravitate towards it in smaller increments.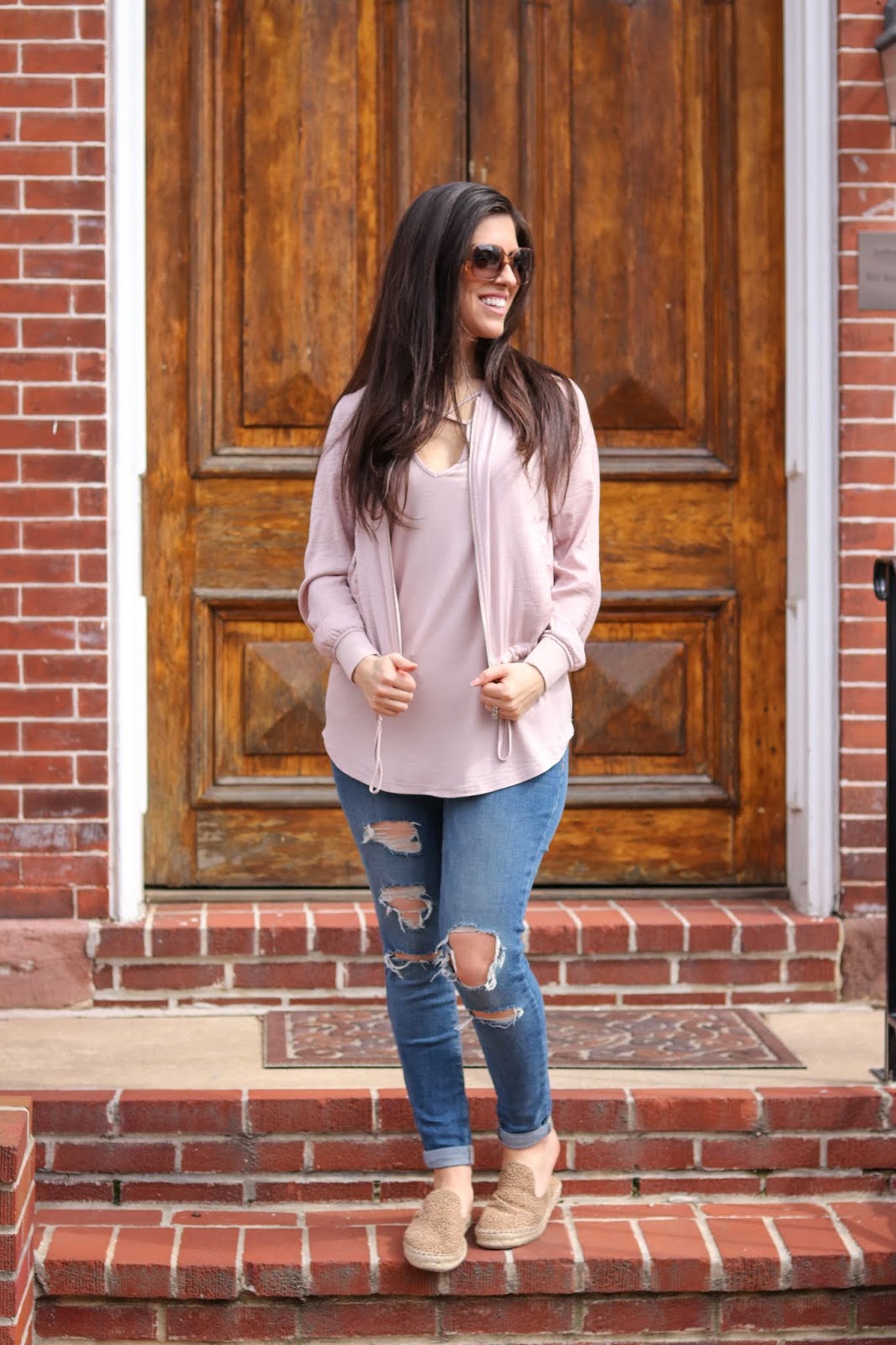 That's why these
animal print mules
are great for me because they add a pop of print (if that's even a thing). I also think that animal print and blush tones compliment each other really well. It was great to be able to throw on my
lighter bomber
with a
simple tee shirt
and keep it a casual relaxed look. I did comes across this
leopard print bomber
that I think with a great pair of black or pleather leggings would be a killer look.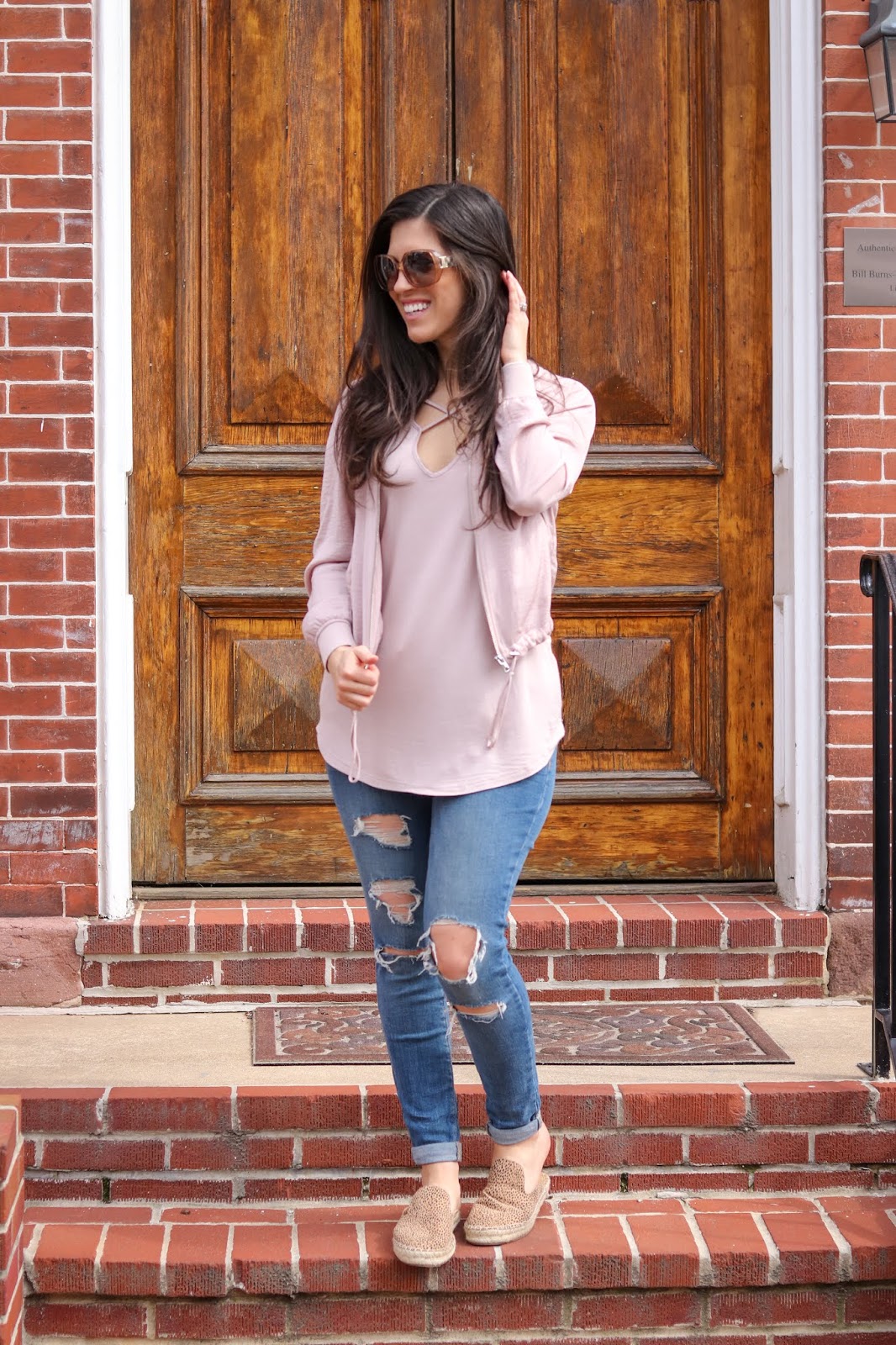 Eric and I had some errands to do one afternoon before picking up the boys from school and decide to walk around this little town. It was so cute and I loved all of the pretty doors that we walked by. Of course I couldn't pass up snapping a few pics in front of them, especially when you like what you're wearing. Thankfully the owners didn't pop out as I was mid, hands on hair, look sideways pose (classic). The best part is, there were so many cute door fronts here that I might be sneaking back anytime we are around there to get my fun door picture fill in. Hey, when you find a good spot you take advantage of it, right? So what about you, are you into wearing animal print? Yay, nay, or save it for another day? Ok, on that cheesy rhyming note, I'm out.