Happy Friday, friends! I hope everyone had a great week. Ours was a busy one but a good one. My instagram stopped working half way through the week, along with most peoples. After it wouldn't let me post to my stories or leave likes and comments, I uninstalled and then reinstalled the app. After that, it wouldn't even let me log back in. I eventually did get back in the next day and it was nice to just disconnect for the night. It also gave me an even greater appreciation for this little space here. It makes you realize that if one day facebook or instagram were to just be no more, I at least have this little piece of the internet.
We also had a crazy week with a lot of doctors appointments for baby C. We made a tough decision that we will be switching his care and team. It's not by fault of anyone, or that we didn't think he was getting the right care (logistics played a big part in it), but now he will be receiving even better care from one of the best cleft teams in the country. We have even more appointments to go through now with the new team but we know it's all for his best interest. I'm planning on doing some dedicated posts about our journey as we do get a lot of questions about him. Even though we're learning as we go, I know it's been so helpful when other cleft parents reach out to us. I would love to be able to share our insight with others as well #cleftstrong #1in700
Here's a look at some of my favorites…
Daylight Savings:
who else is happy with the extra daylight? If you say no we might not be able to be friends. Thankfully the time change hasn't thrown us off too much and we were jumping for joy over here! If you caught my stories then you saw trying to get four people to jump at the same time is no easy task. I also had a mom fail when someone got clocked in the head. Don't worry, no one was harmed in the making of this photo. These longer days have been so refreshing and the warmer temps have been lovely. The whole week has been in the low 50s and also got up into the 60s yesterday. It has been beautiful. We joked around that the first nice day people were out acting like it was summer. We saw someone in shorts and flip flops. We enjoyed some walks and extra time outdoors but light jackets and shoes were on. Baby C had been fighting a nap all day one day so I put him in the baby wrap and walked outside. Within no time he was out. A little fresh air has been doing all of us some good and we can't wait for even more to come.
Sixers Game:
we had a special day with our big guys and treated them to a Sixers game. We all enjoy basketball here and had some great seats to watch the game. My sister also came with us and it's always great when you go to a game that ends in a win. The boys had so much fun! They got to see the mascot, Franklin. They enjoyed sticky cotton candy, and got it all over their faces. They also got a t-shirt and a ball from the hype team that throws them out into the crowd.
We stopped off at the South Philly Tap Room before the game to enjoy some brunch. My sister ate there before and raved about their fried peanut butter and jelly that was featured on the food network. It did not disappoint and was just the right amount of crunchy bread and warm gooey peanut butter and jelly. All of their food was really good and none of us left hungry.
Mom Of Three:
I shared earlier this week my honest thoughts on
becoming a mom of three
. We get asked a lot about the transition from two kids to three and what life is like managing it all. The days might not always be easy, but these three are my greatest blessings and have my heart. There are far more good days than bad.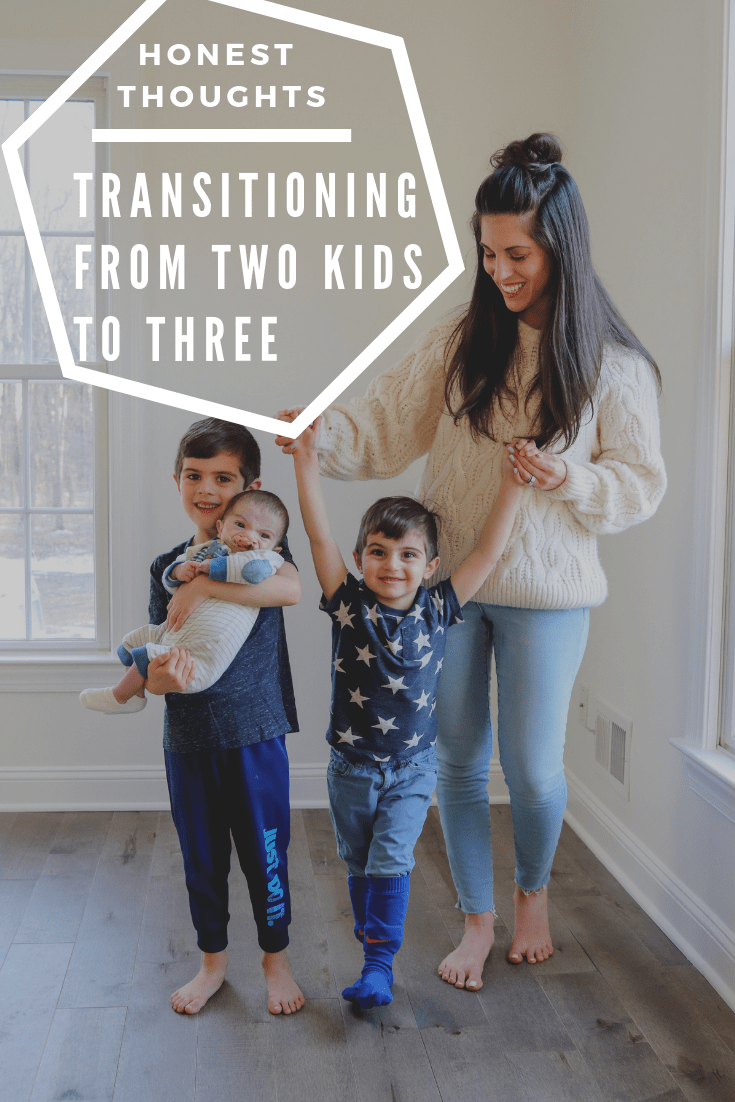 No Food Coloring Green Pancakes:
Do you have St. Patrick's Day plans this weekend? We might grab some lunch and of course sport some variation of green. I always know the holiday is coming up because my
no food coloring green pancakes
start to get
re-pinned
. I'm planning on making these again over the weekend.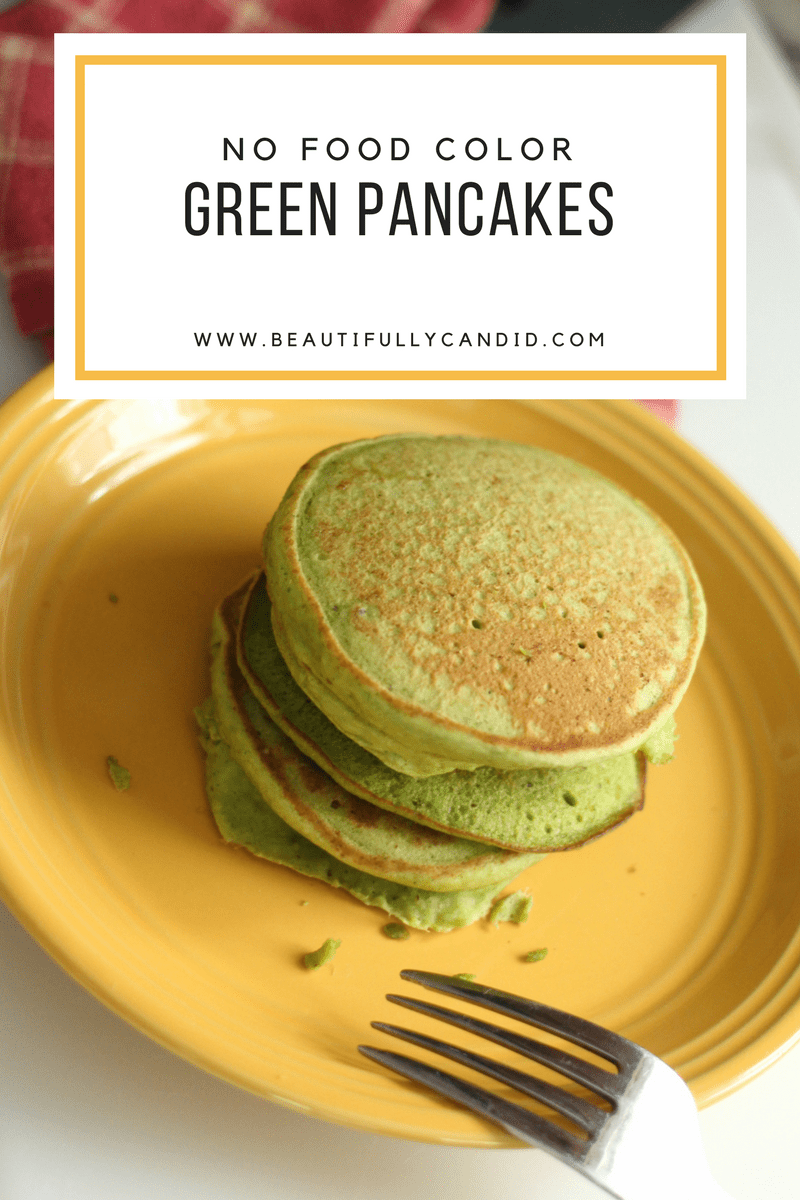 Favorite Finds:
This section contains affiliate links in which

I get commission for purchases or clicks made at no additional cost to you

. Thank you for your continued support.


Did anyone else catch the Target one day shoe sale? I wasn't planning on getting anything (isn't that usually the case) but I came across these really cute

leopard espadrille flat mules

. They already arrived and I am really happy with my purchase. I'm usually between a size 7.5 and an 8 and after reading some of the reviews I decided to size up to the 8. They fit perfect and are even cuter in person. I know these will get some good use with spring around the corner because I've already been wearing them on these nicer days. I also hit a sale at Old Navy this week (they currently have a cyber-delic sale going on). This

wide leg French terry jumpsuit

(on sale) is sooo comfortable. I think it will be perfect for throwing on and being able to run around with the boys. I must be on a jumpsuit kick because I also picked up this

linen blend jumpsuit

that I can't wait to wear on our upcoming vacation. I also think it will be great for spring and summer nights. I also picked up this

graphic tee

for St. Patrick's Day but since it doesn't scream St. Patrick's Day I plan to wear it a lot more than just a one time celebration. A has only been wanting to wear sweatpants lately and getting him to wear jeans has been such a struggle. I happen to like the look of joggers better than typical sweatpants so I picked up these

side striped joggers

and these

rib-knit joggers

. I also picked up a few

graphic long-sleeve tees

for them that came out to $2.99 and this

french-rib pullover

.
I hope everyone has a great weekend! Here's where you can find me linking for all of the link up fun.