Happy Friday, friends! As always I hope the week treated you well and had some fun moments for you. It was a good one over here with a lot going on. We have some festive fun things planned this weekend that we're all looking forward to, and then before you know it, the month will be over. Craziness, I tell you. I had plans to get some of my posts live this week but after my kids left me feeling burnt out last week, the last thing I wanted to do was over exert myself in other areas. A huge thank you to all of you who checked in on me and left me sweet messages. This community is seriously the best and your support always means the world to me. This week for my favorites I decided I'm going to share five things that made me happy this week. I typically share more about our week, which some of this will include, but as always, if you're up for seeing more of our everyday moments you can follow along on my instagram (@
beautifully_candid
) and catch the craziness on my stories.
Family Moments:
i always love moments where we can take a step back and have time to focus on enjoying each other. Thankfully we had several moments like this together this week and it felt so good. If you've visited this little space of mine then you know we enjoy basketball, and particularly the Philadelphia 76ers. We are now season ticket holders and hope to go to as many games as we can. It was great to be at their home opener where they beat the Boston Celtics (sorry Boston fans).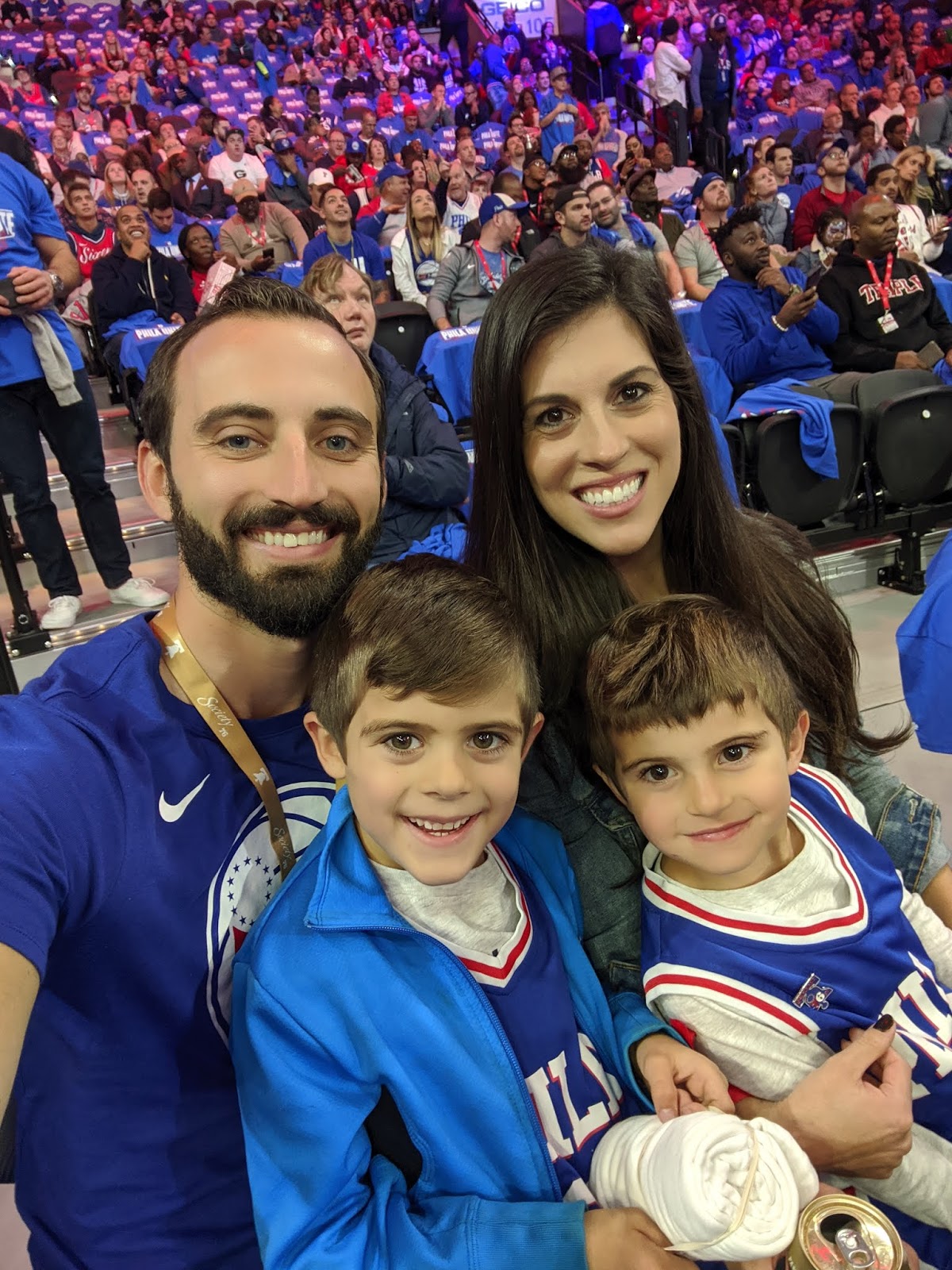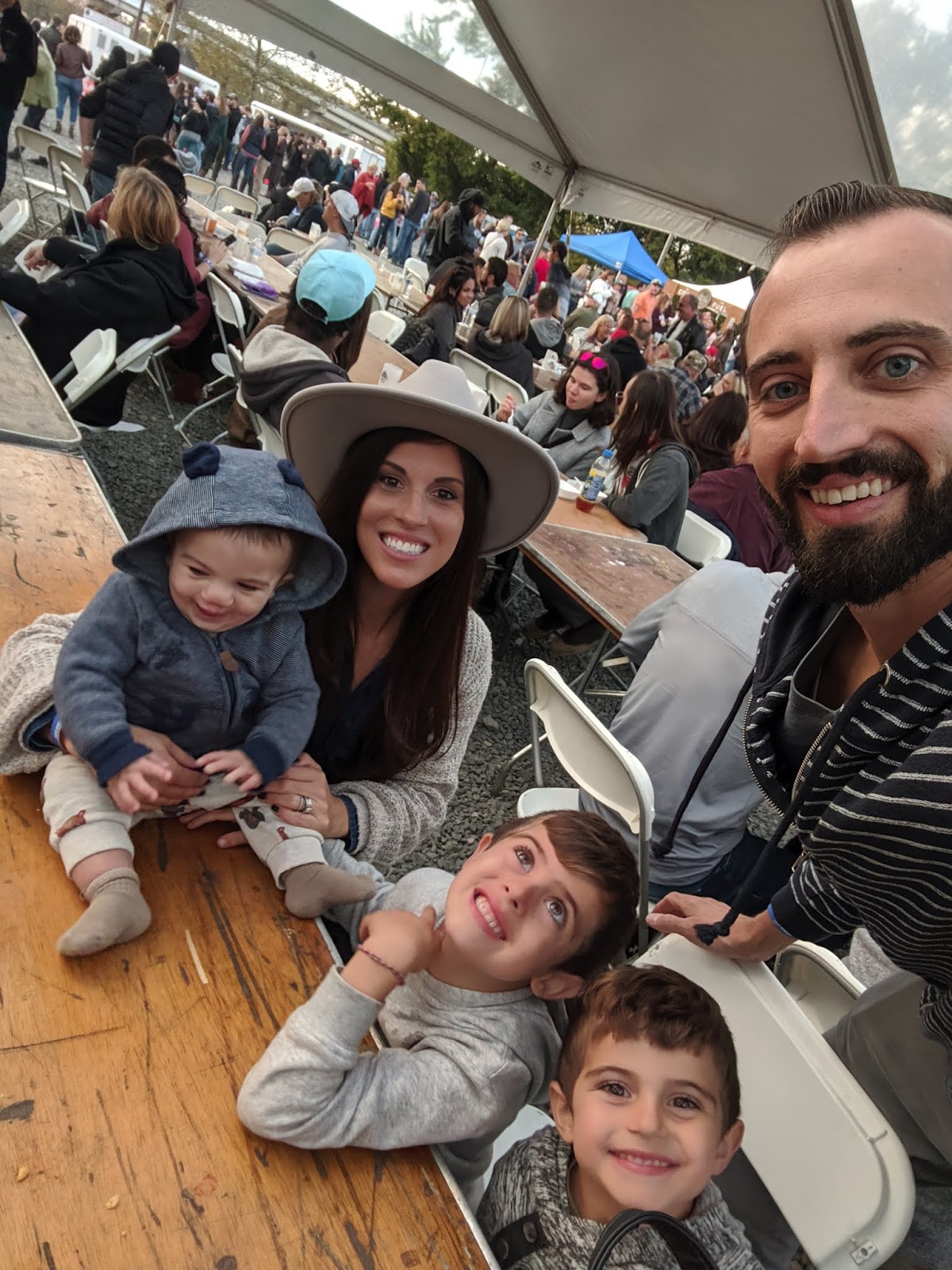 Milestone Moments:
my sweet little squish turned 11 months and my mama heart is having a bit of a hard time with this. You would think by my third child that it would come a little easier (I at least thought so), but much to my surprise it is hitting me even harder. Maybe it's because him and I have been through so much together this year, or maybe it's because he could be our last little one, whatever these feelings are, I wasn't exactly prepared for them. I know we can't slow time down so I am enjoying all these sweet moments with him while I can and this boy always makes me smile.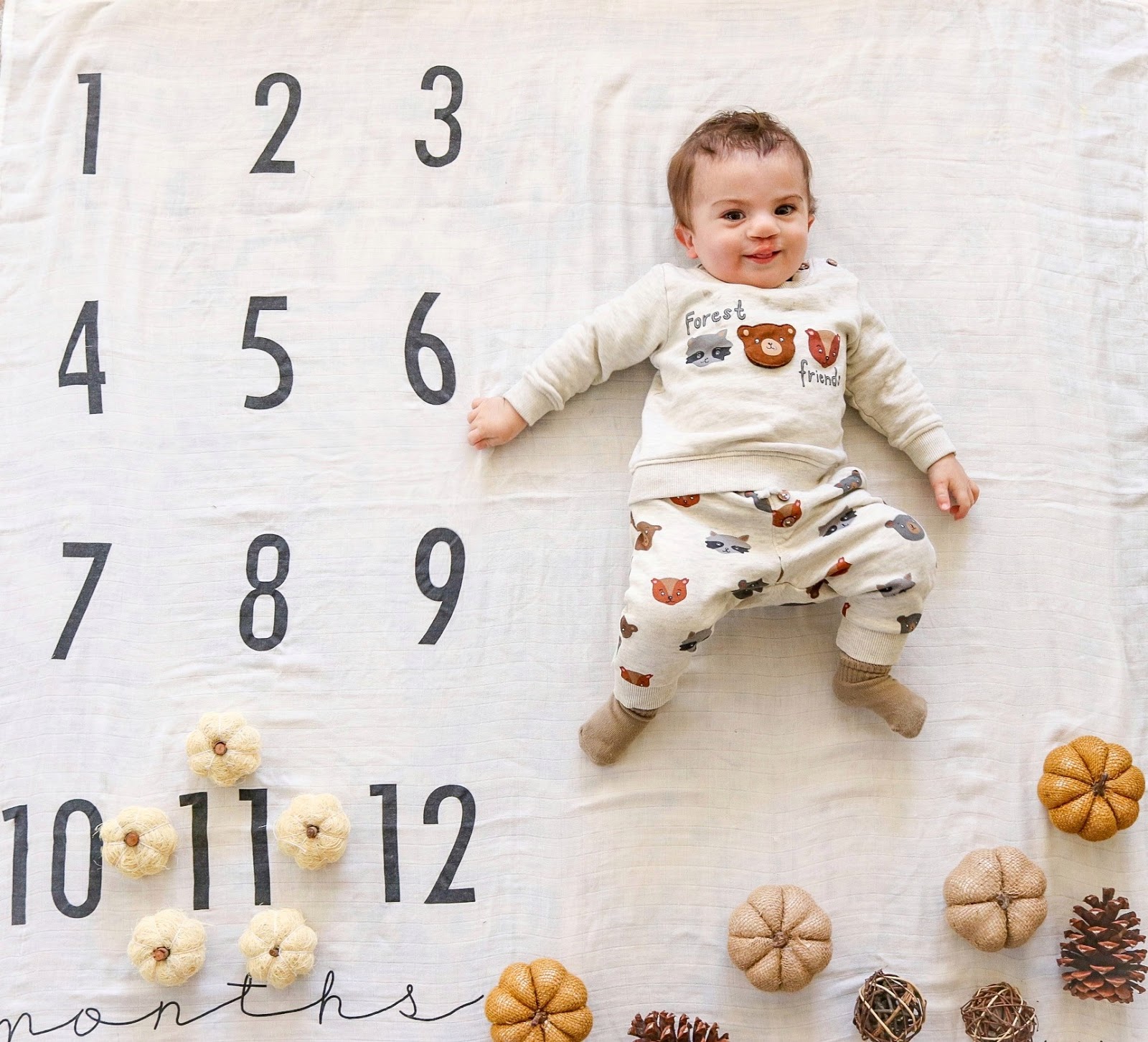 First For Everything:
you know what I really enjoy? Seeing my little guys smile, and of course not arguing or getting on each others nerves. I decided to surprise them this week when I picked them up from school and headed to the park after. It was a spur of the moment thing, and boy were they so excited. I think we need to have more moments like this. C also went down the slide with his big brother for the first time and he ended up loving it.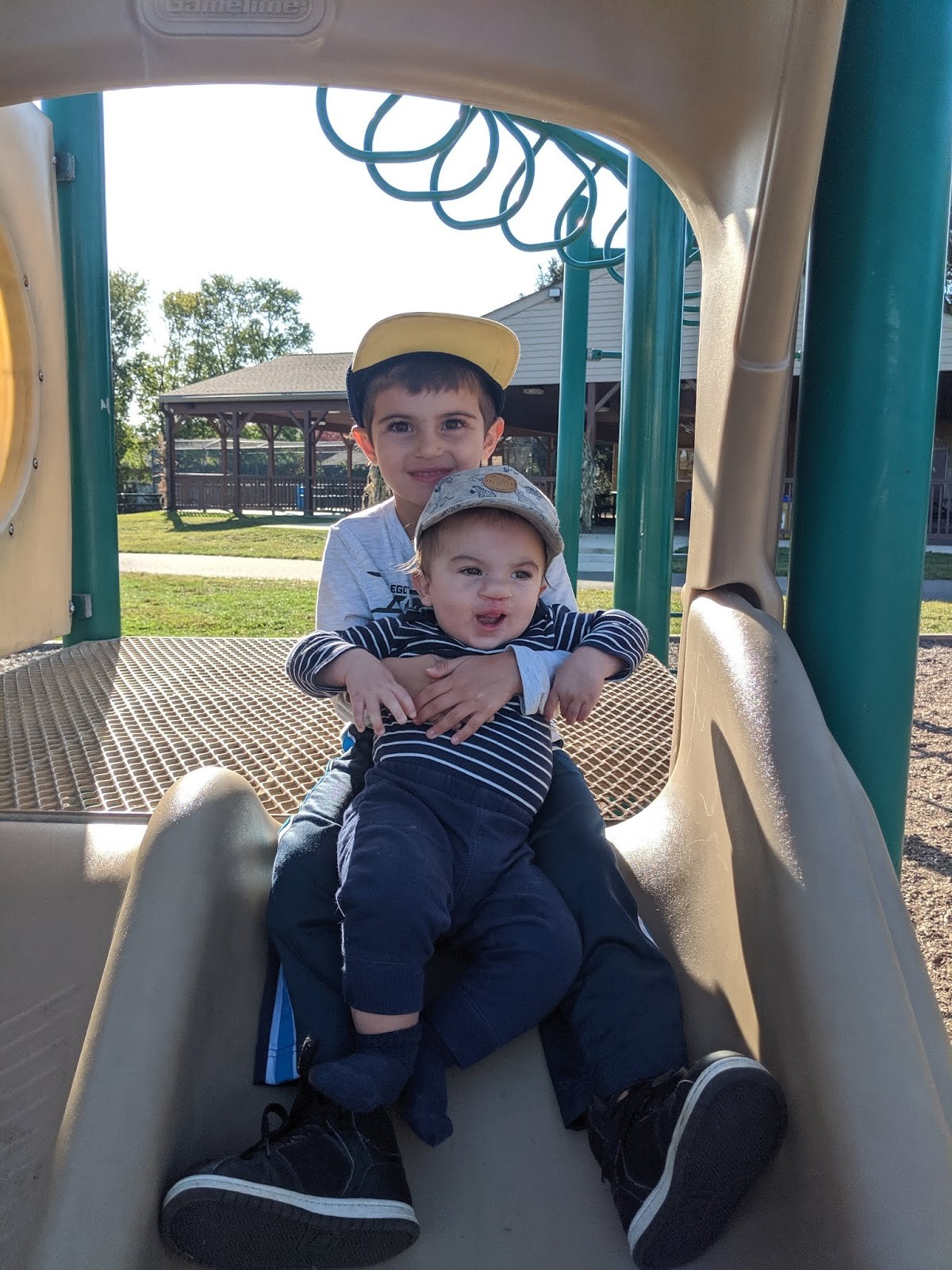 Enjoying The Season:
this time of year is great for so many reasons and experiencing some great fall weather made it even more enjoyable. With the exception of a day of rain, the rest of the week was really beautiful. We got to enjoy some meals outside, go on some walks, and admire the changing leaves. Look at that baby in the backpack. How can you not feel happy seeing that?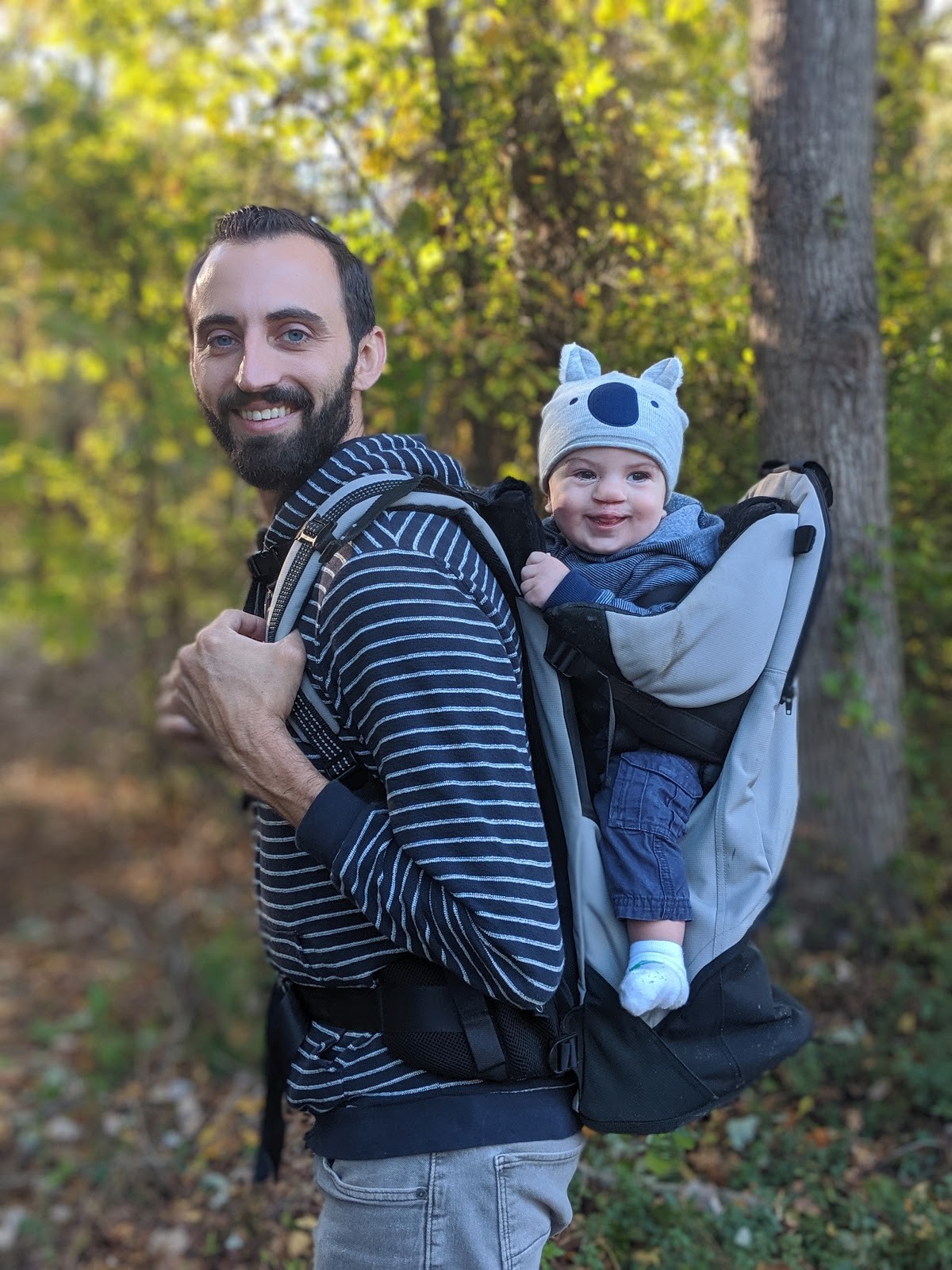 Favorite Finds:
this might sound cheesy, but finding a good deal also makes me happy. I'm a sale shopper so I love feeling like I get a good deal on things. Joggers became a thing for my family last year when the boys basically boycotted wearing jeans, thankfully the struggle hasn't been as real this time around, but I still enjoy a good pair of joggers. I love
these pink fleece
ones that are currently on sale and only available online. I've seen so many
sherpa/faux shearling jackets
floating around and they all look so comfy. A lot have been sold out, or I don't really know if I want to justify the price, but I did find one that I have my eye on but can't decide on a color yet.
I hope you all have a great weekend!