The days might seem to be all meshing into one, but we still get excited about the weekend and our family fun Fridays. Since we haven't been doing too much lately, like most of the world, our family adventures are centered around our house and not much more.
I thought for my favorites this week I would share 5 things that have made me happy. Even through these uncertain days and craziness going on around us, we can all find something to smile about.
FAMILY TIME
Hands down one of the best things for us during this time of quarantine has been spending more time together as a family. Of course there have been moments where I've wanted to hide in my closet for a little peace and quiet, and plenty of moments where we've all gotten on each other's nerves. But, all of that aside, we are appreciative to have extra time with our little ones and create memories with them even if they might look a little different than what we are used to.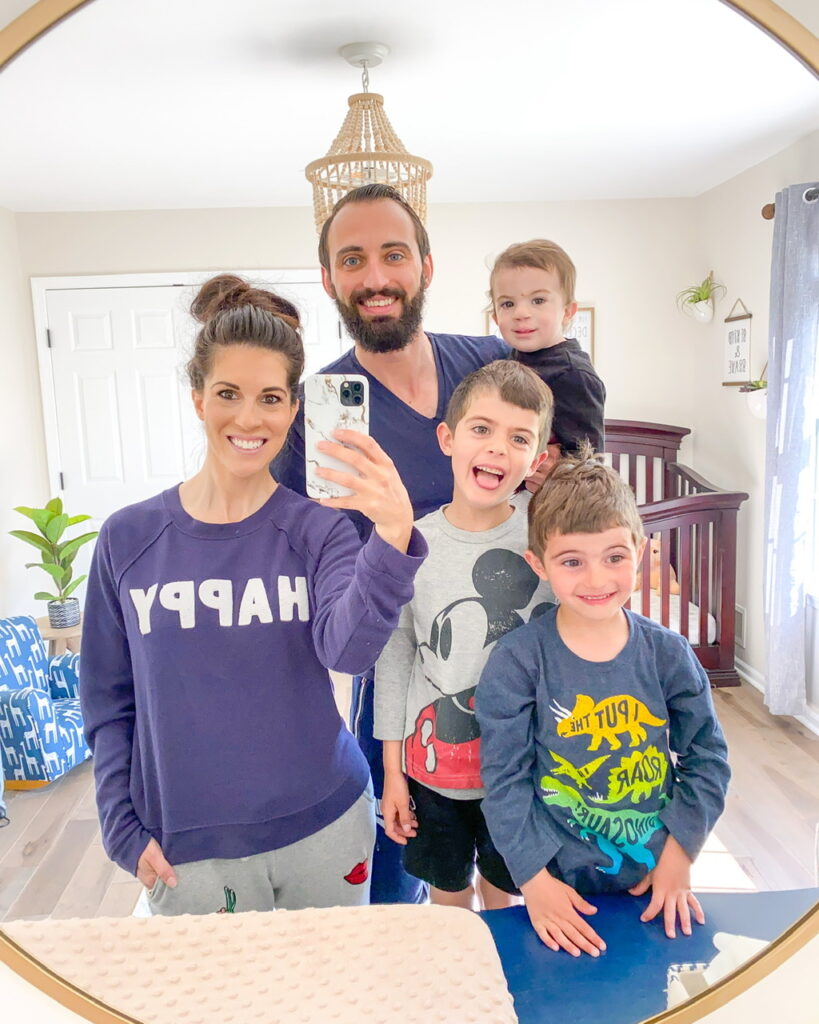 FRESH AIR
Unfortunately our weather has not been acting much like spring. It's still chilly, most days are gloomy, and not what we were hoping for at this time. But, if there's one thing we can't control, it's the weather. On those days where it is nicer, I am so thankful for fresh air and being able to walk around outside. I have a whole new appreciation for walking my driveway to get the mail. And to think I used to complain about it before (shake my head).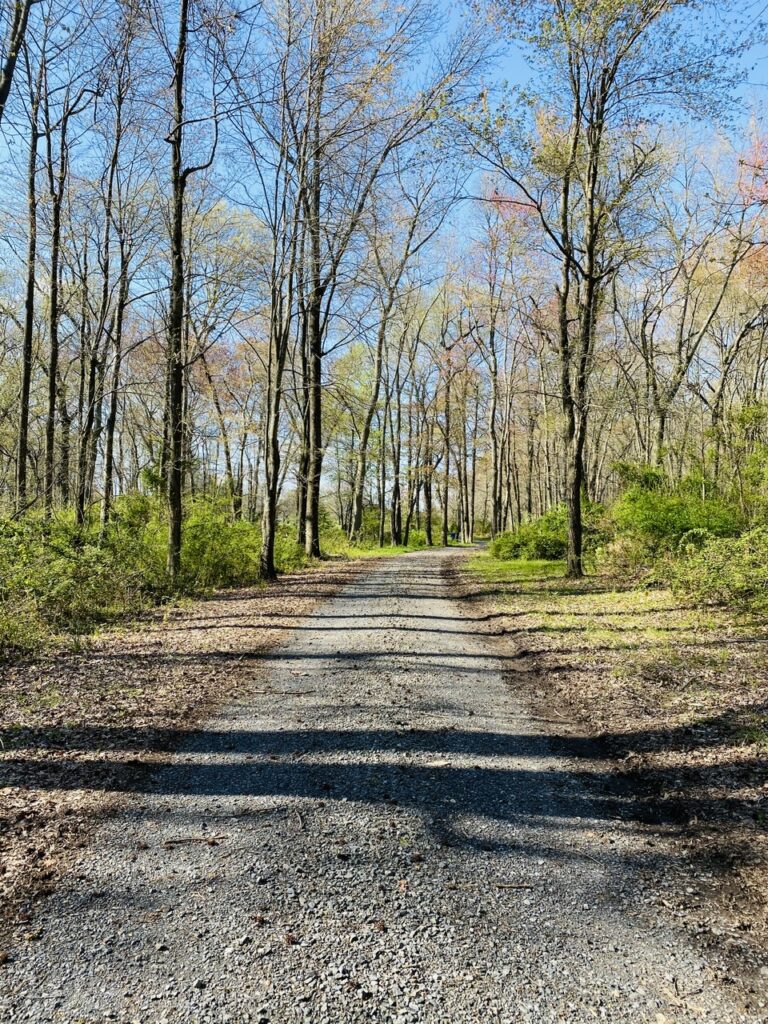 KEEP IT INTERESTING
If you caught my instagram this week (always a huge thank you to those that keep up with us—in a very non Kardashian way, haha) you might have seen that C has been keeping me on my toes. I mean, we've been through this phase several times now, so it's not like I expected I'd be sitting around with my feet up, but it feels like this week in particular has been a doozy. The long and short of it is, he gets into EVERYTHING!
The other day I was frantically running around the house calling for him and asking my boys, where's the baby? No one could find him. I started to panic for a minute wondering where in the world is he. Well, the last place I would have thought to look he ended up being. And where was that you say? Oh, in our rabbit cage. Yup! He somehow opened it up crawled right in sat next to our rabbit, and made himself at home.
I was so thankful he was ok, and then I laughed, and had to record it.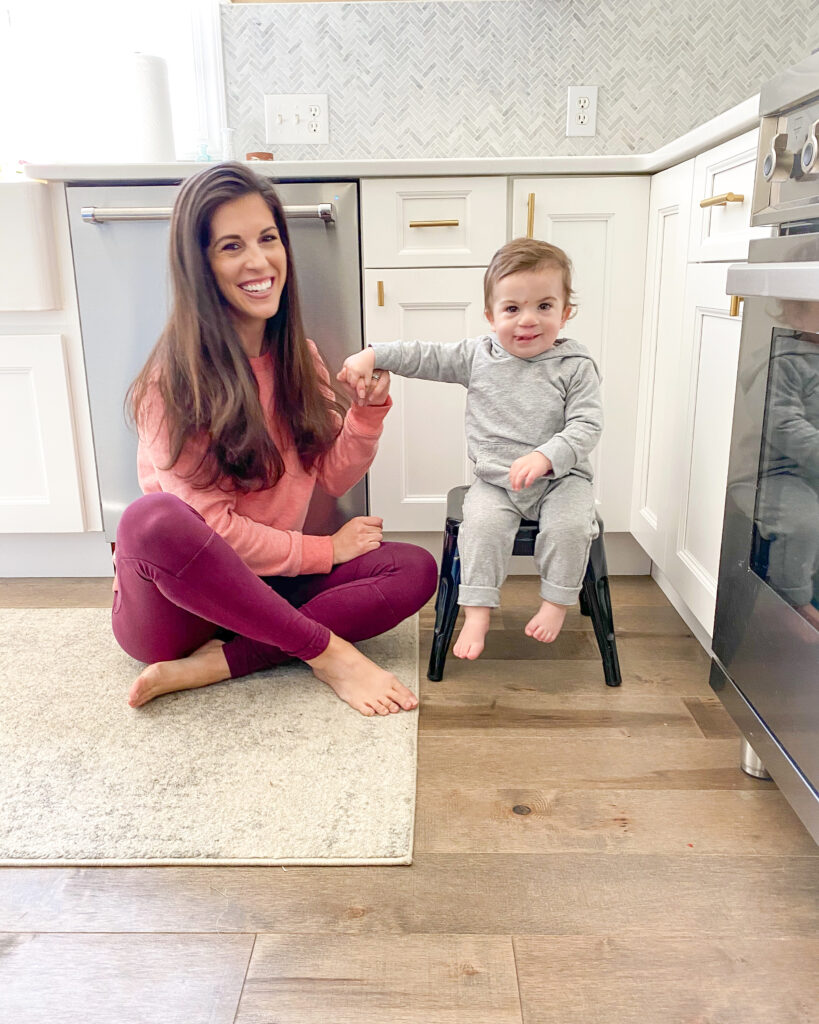 EARTH DAY
Many of you know that we are an outdoor loving family. So it's no surprise that we are trying to teach our boys the importance of keeping the earth safe. Back when we could go to the park, we would randomly pick up trash, try to use sustainable products, and have also been teaching them about using both sides of paper. They might be small things, but small things can add up to big things.
This year on Earth Day we did a backyard scavenger hunt that A's teacher sent over. We spent some extra time outside and did some yard work, and also planted a magnolia tree that my best friend got us in memory of Eric's mom.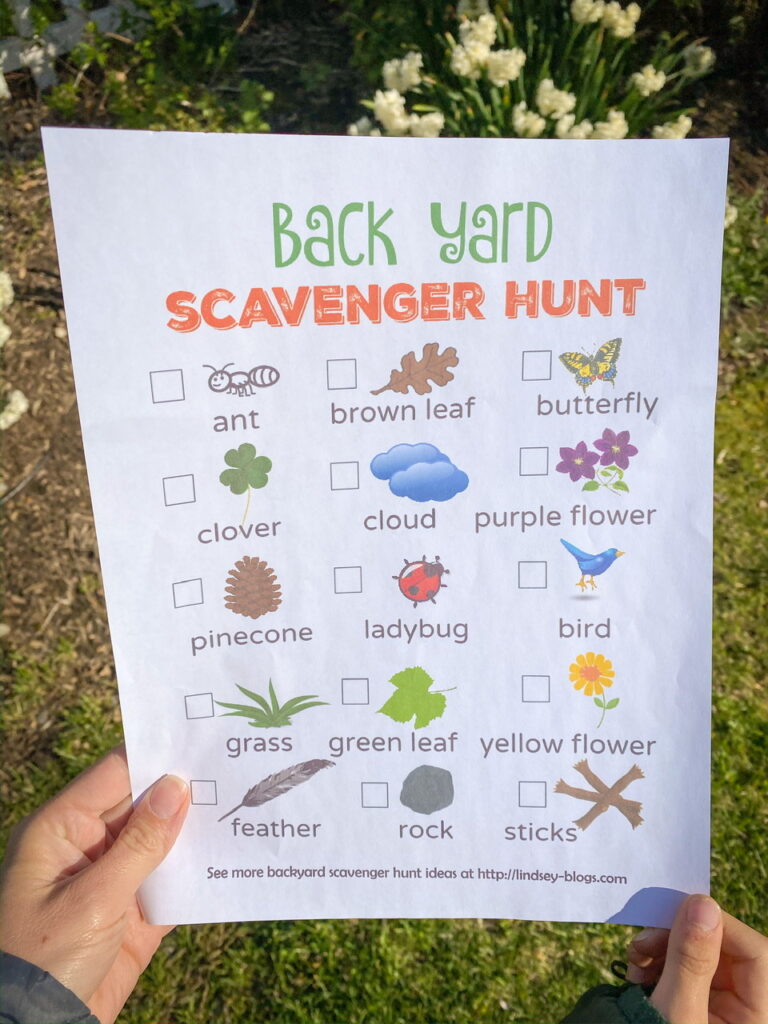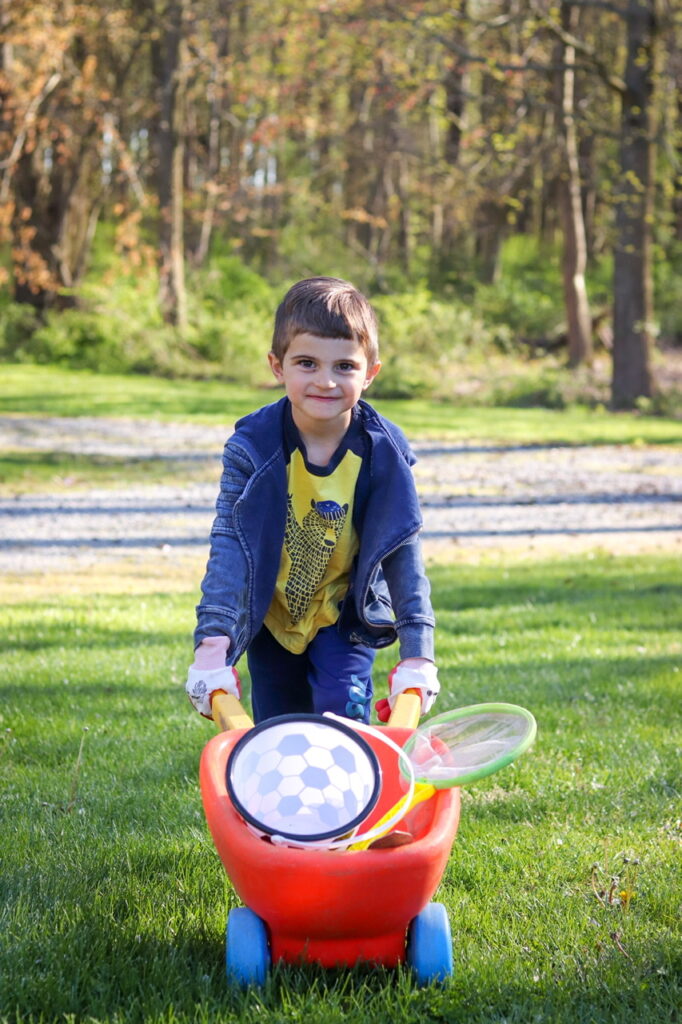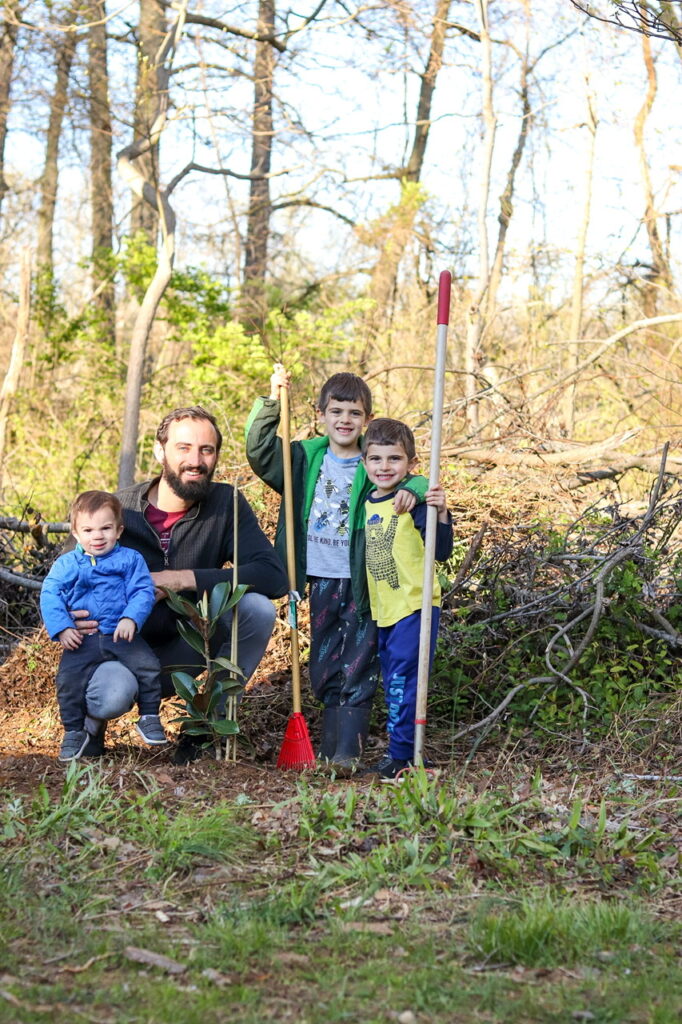 FAVORITE FINDS
This section contains affiliate links. Thank you for your continued support and happy shopping!
I haven't shared any recent finds in awhile because we haven't been buying much right now. But, there are a few projects we've been working on that have made me happy (the boys bathroom and playroom—I'll share more in the weeks to come) that we have a few things coming to us. And I did pick up things for the boys Easter baskets that I shared more about Outdoor Activities That Actually Keep Them Occupied.
In the mean time, I have been so thankful for Target online and free shipping with your RedCard, because I've seriously been limiting going out anywhere.
Are anyone else's kids doing all of the projects these days? We were running low on construction paper and thankfully I found this pack of 240 count that should last us awhile. One of my favorite pairs of sandals recently broke so I knew I wanted to get another for summer. I came across these cross-band slides and scooped them up. I went with the neutral color since they would go with almost anything. I also picked up a cotton dress for myself. It makes a cute transition piece with a jean jacket or even a tied up long sleeve shirt. I got it in the camo print but now I'm eyeing the subtle tie-dye one as well. I got it in an xs because in my opinion it does run large. I also like things to be more form fitting so this worked out great and still has a bit of room.
I mentioned we do a lot of exploring on our property, and A outgrew his rain boots. I got these rain boots for him and they have worked out really well. The boys have also had the worst luck with socks lately. It seemed like every day they were getting a hole in them. We almost ran out of socks at one point. These crew athletic socks have been great for them and I appreciate that they aren't extremely thin. I remember we had them when they were younger and I was glad to find them in bigger sizes for them.
I hope everyone has a great weekend! What's something that's made you happy this week?