This post contains affiliate links to provide you with shoppable items relevant to this post. Thank you for your continued support and happy shopping!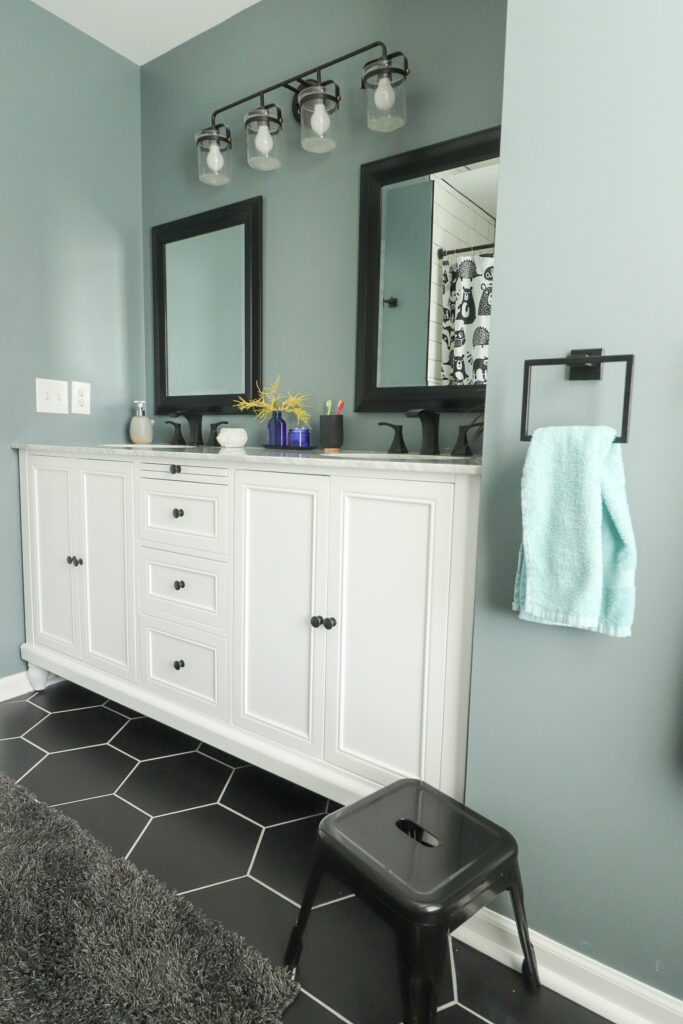 If there's one thing you know about my little family, well, particularly my husband and I, we are always getting into some sort of project. We are definitely no experts, but have a little fun along the way. We will also contract work out when needed, but if we know we can commit the time to something, we will do most of our projects on our own. I've said it before, and I will continue to say it, I am so thankful I have a husband who knows how to get stuff done.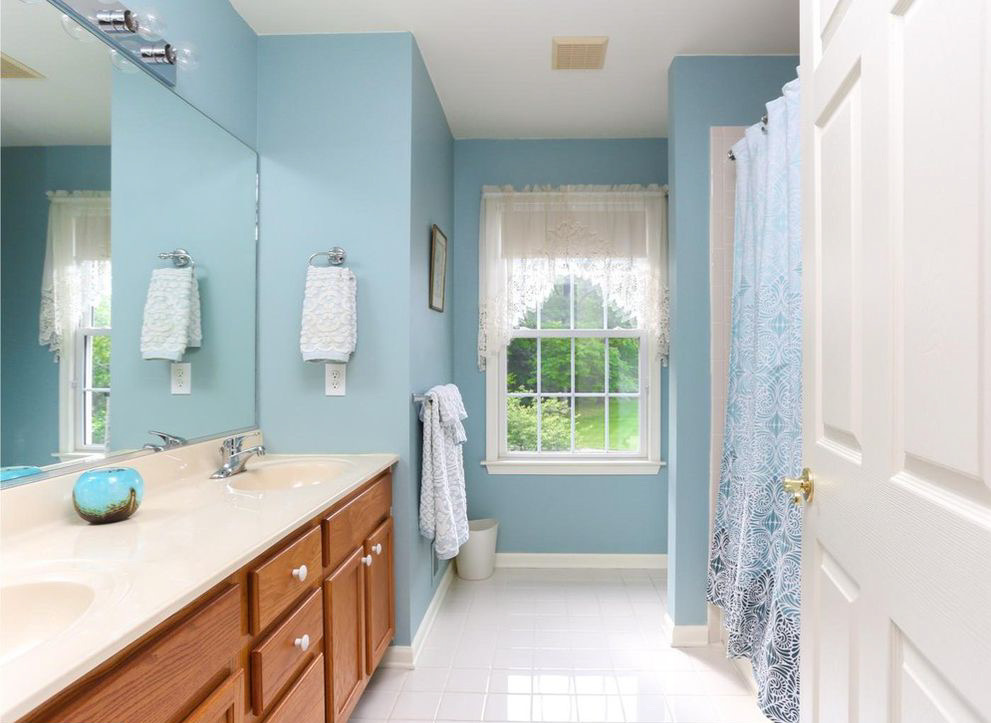 Ok, enough about my little bragging session on him, let's talk bathroom. And this time around I'm not referring to correcting my kids for toilet talk. When we bought our house we knew that over time the bathrooms would be something we would update, renovate, or demo at some point or another. What better time to buckle down and get it done than during a time where staying home is necessary. I mean, we did start this before the world went crazy but life happened and there were several weeks when this was put on hold. #reallifedemo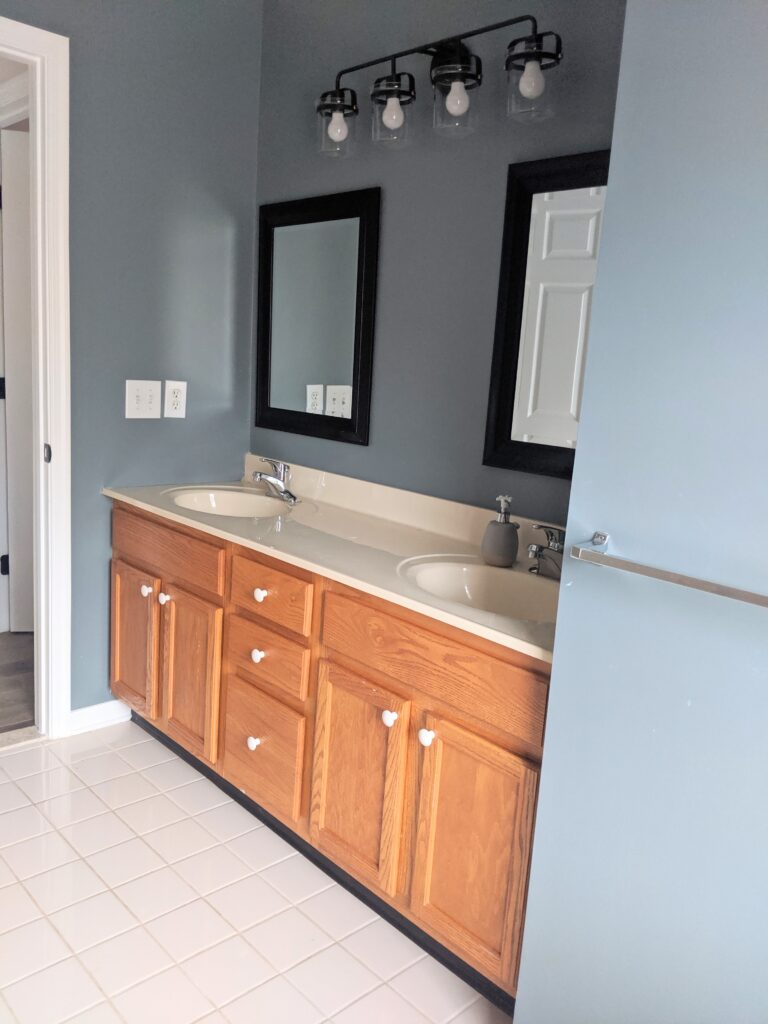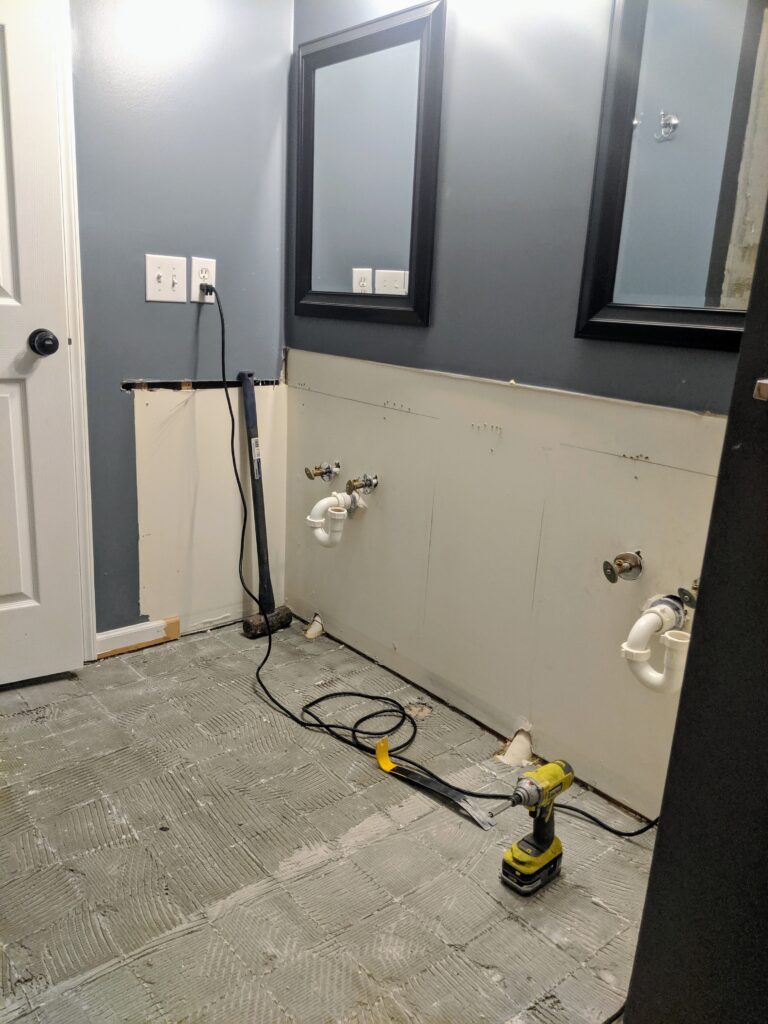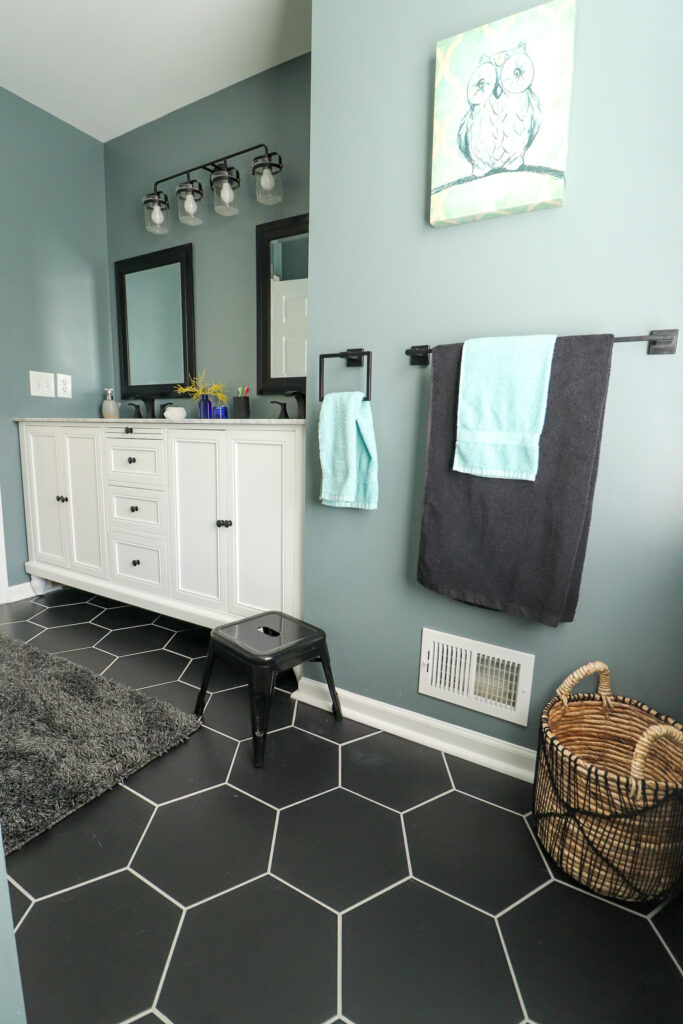 My inspiration for their space was to keep it classic, not overly trendy, and something that could grow with the kids. While I enjoy seeing very kid specific spaces, I also didn't want something they would outgrow too quickly and feel like I would need to redo it sooner than later.
A black and white palette has been my go-to when thinking of designing spaces. It's easy to add in pops of color throughout that also make it easier to change things up over time without having to do a whole other demo project. We came across these larger hexagon tiles that I knew immediately when I saw them would be perfect for their floor. We went with a larger white subway tile for the shower and a matte picket accent pattern for the shower niche.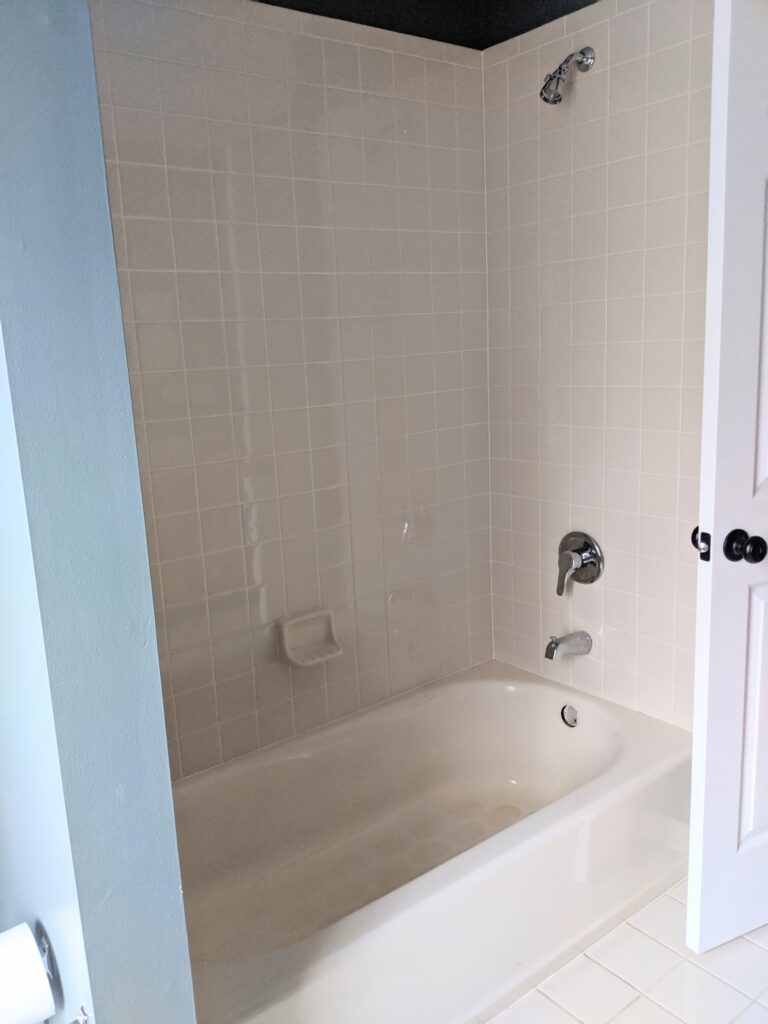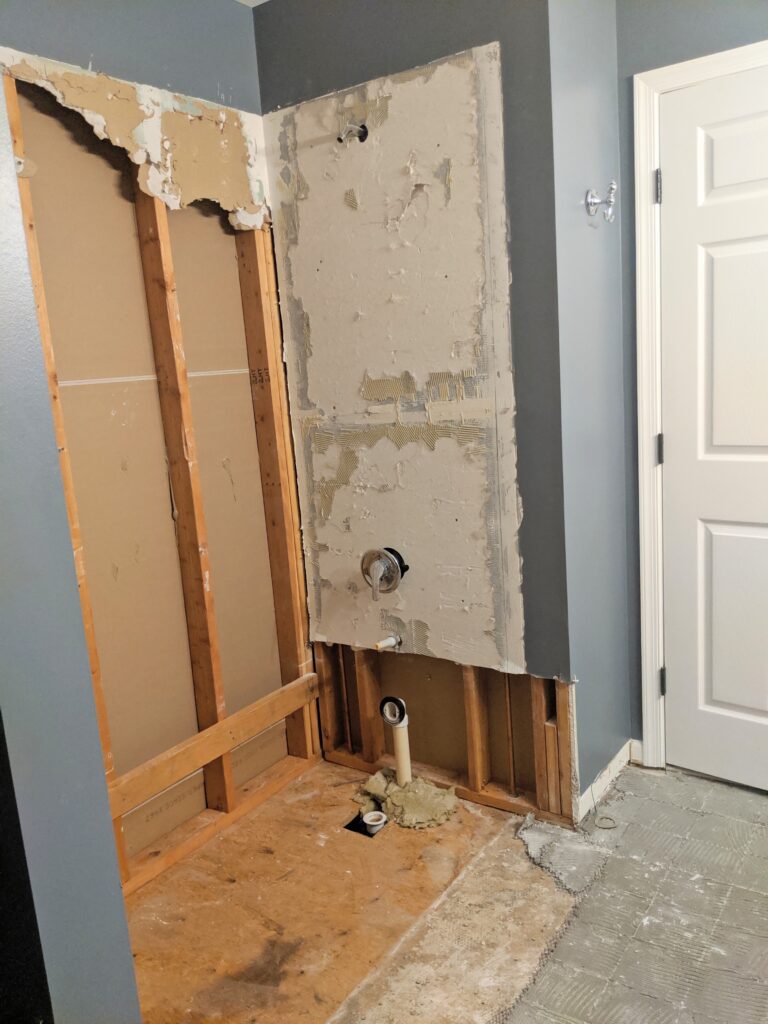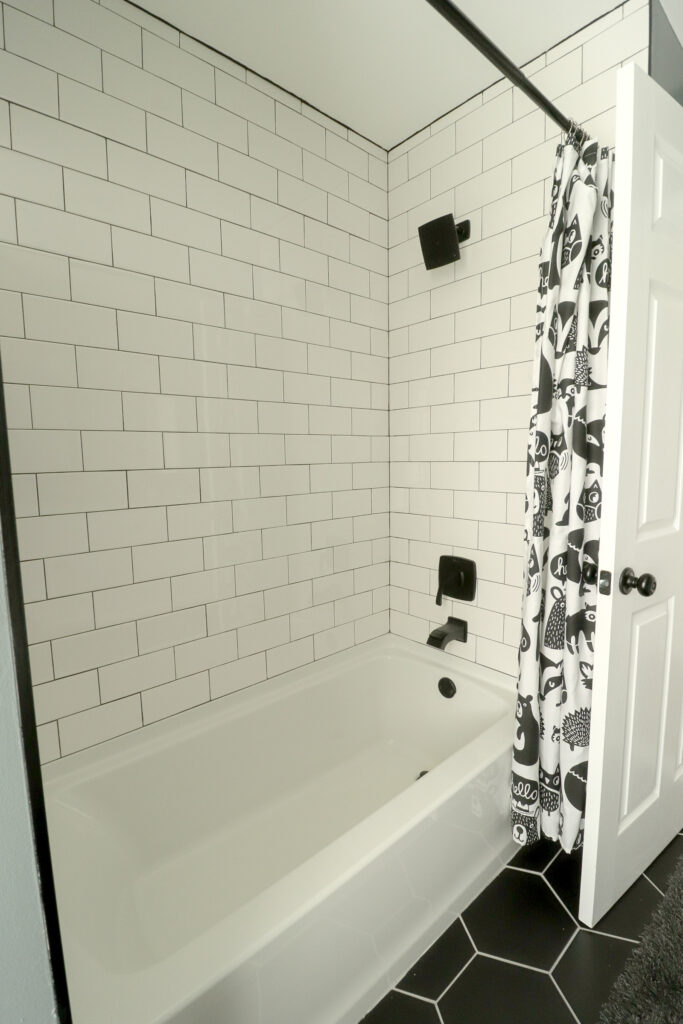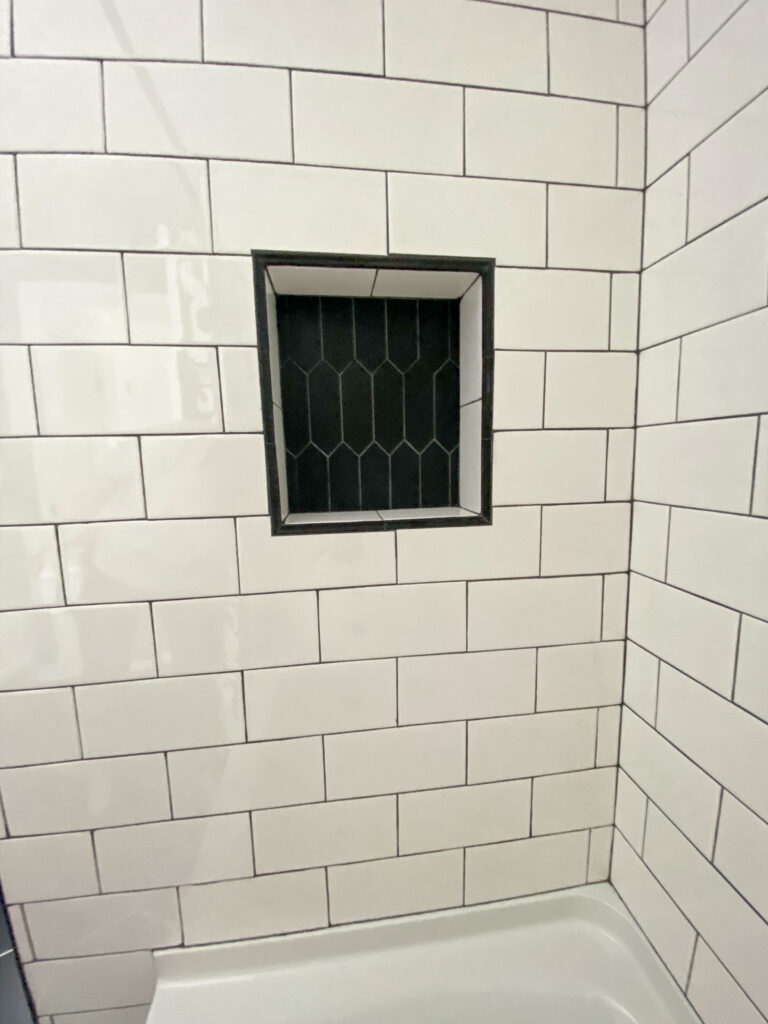 To off set the black and white contrast we went with a bolder color on the walls. In general I enjoy a very neutral colored house. Various shades of white for bright and open spaces make me happy, but since this isn't a common living area in our house I thought it would be fun to change it up a bit. We went with the color, Juniper Ash, and I really like how it pulls the space together.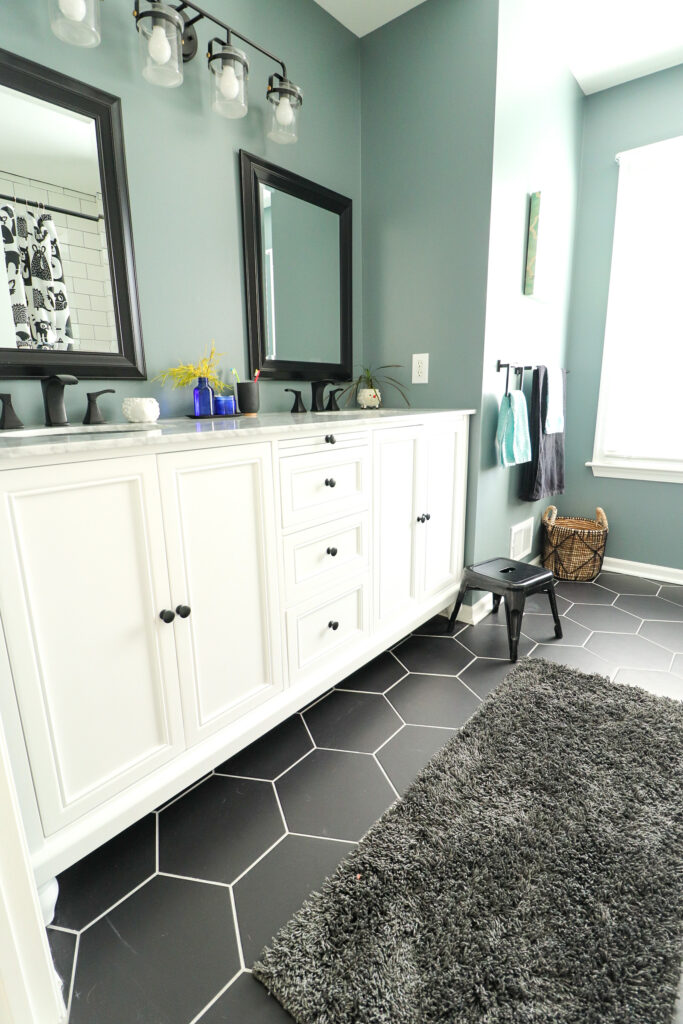 We needed a pretty long vanity to fill the wall space which made our options limited without going custom. We were able to find this one on Overstock (currently out of stock) that worked out great. It has plenty of storage and space for more than one person to get ready. We did however spray paint the hardware on it to match the black decor. One of my pet peeves is when there are several different finishes in a space that don't give it a cohesive feel, or an intentional accent piece. I know it might sound silly but it's one of those things that stand out to me. We went with dual black framed mirrors and switched out the lighting fixture to a four light bath bar.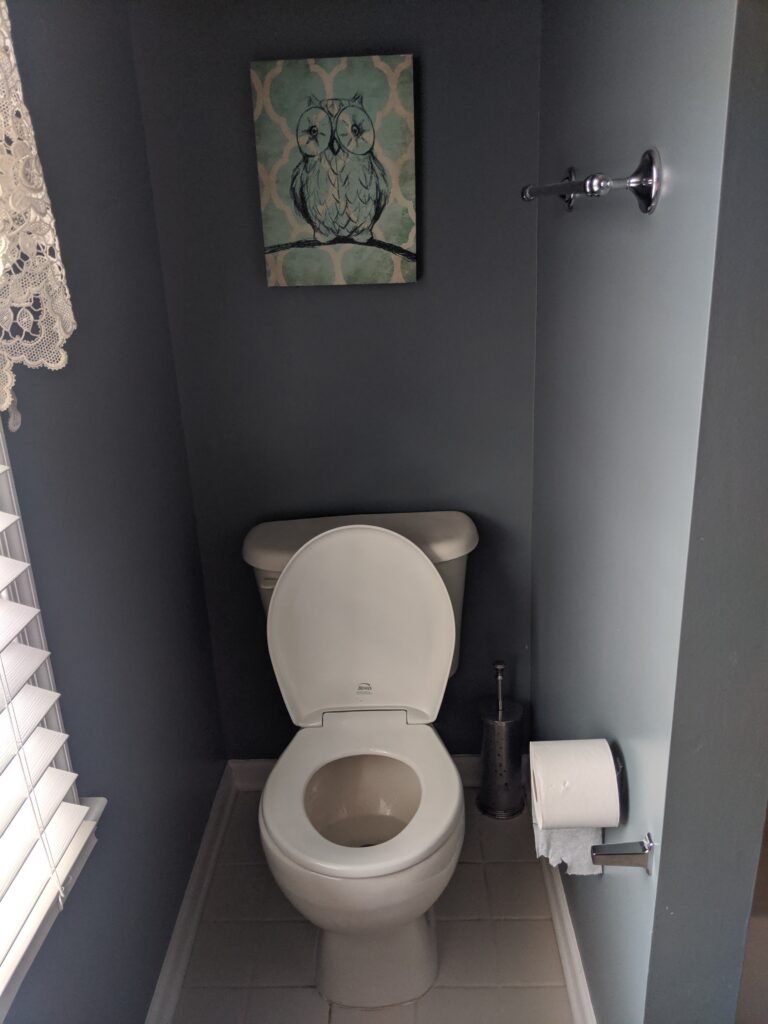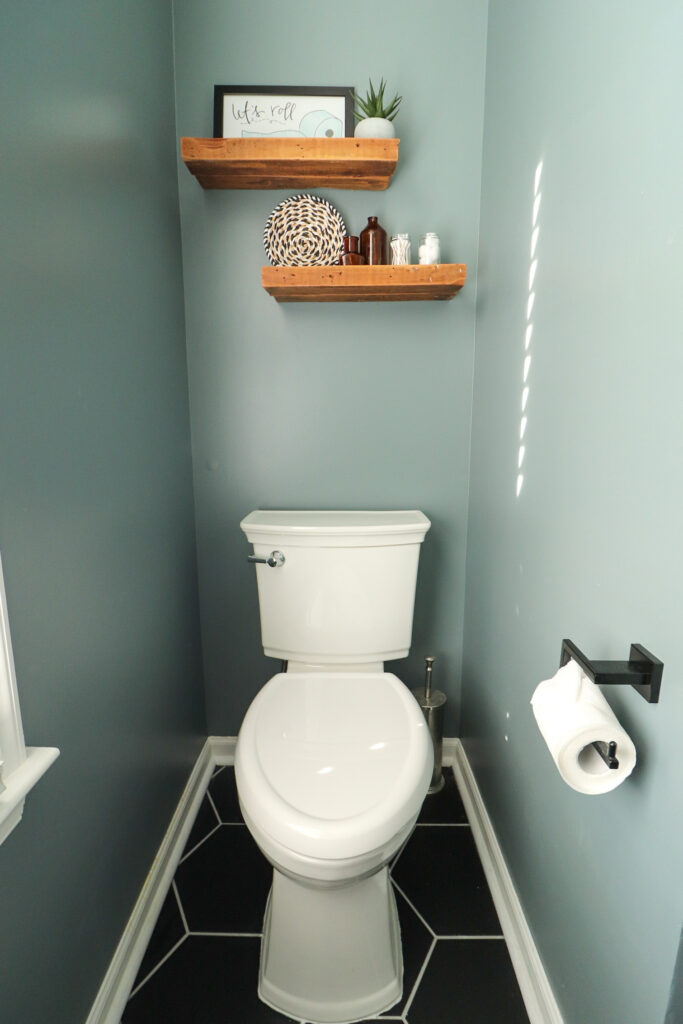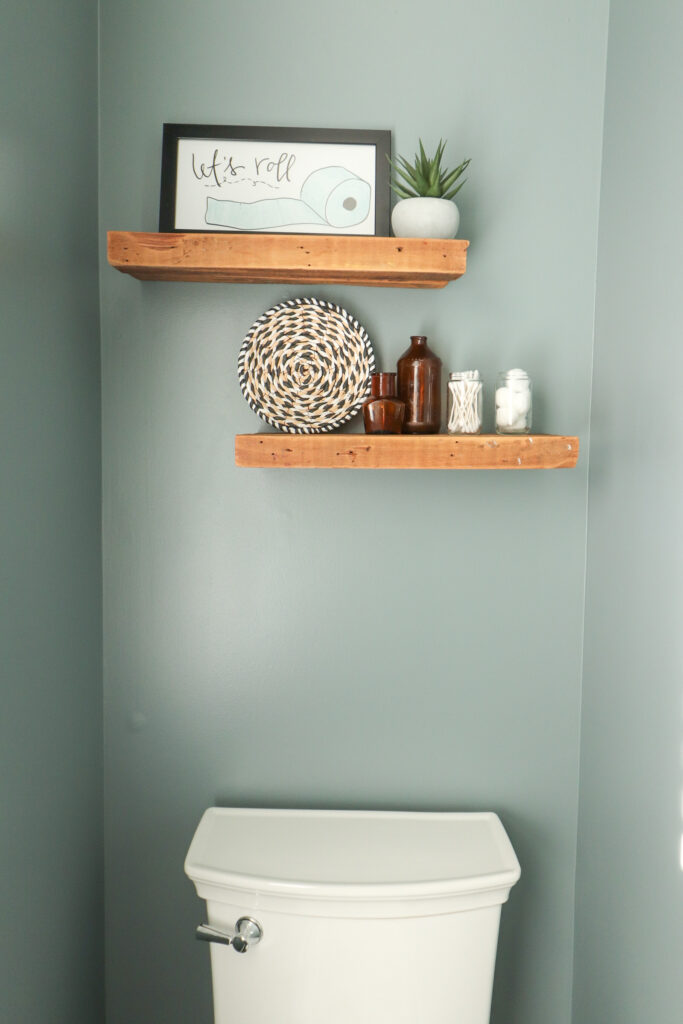 After the tile work, new toilet and vanity were installed, it was time to have fun with a few decor pieces to finish off the space. We repurposed these wooden shelves that were originally in my oldest son's nursery that we made from old railroad ties. They were perfect for the area behind the toilet. I added a few things to the shelves, and I couldn't resist the let's roll sign.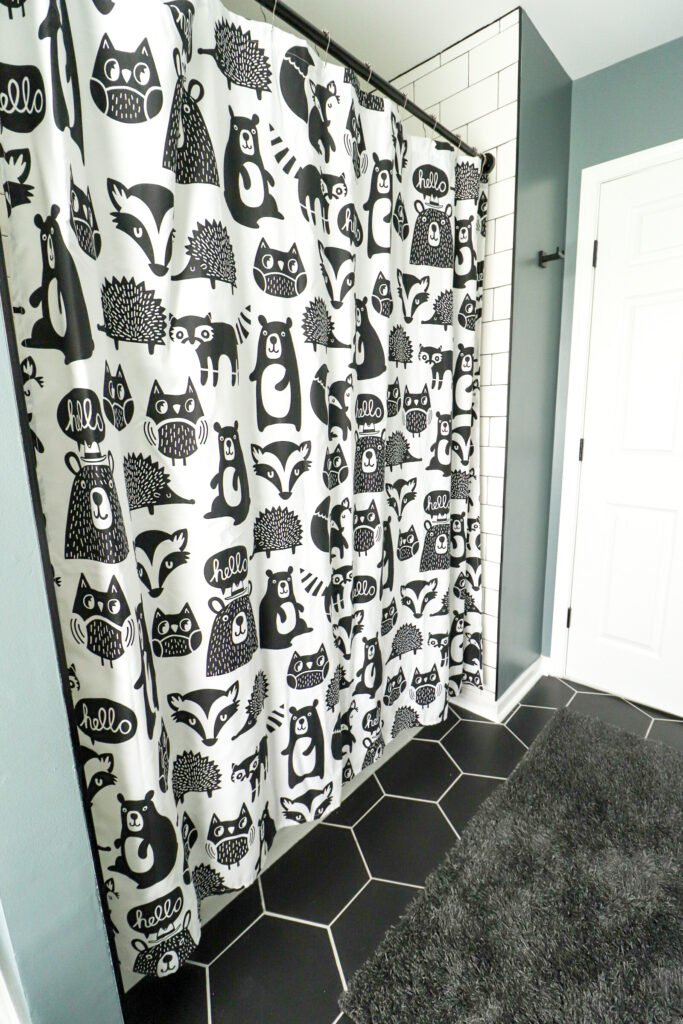 We went with simple matte black hardware for the toilet paper and towel holders, along with the sink faucets and shower. I kept things minimal on the vanity with a small bathroom tray and toothbrush holder. We opted not to go with shower doors in here and stuck with a good old shower curtain. This has been one of my favorite things in the bathroom and the kids love seeing the woodland animals on it.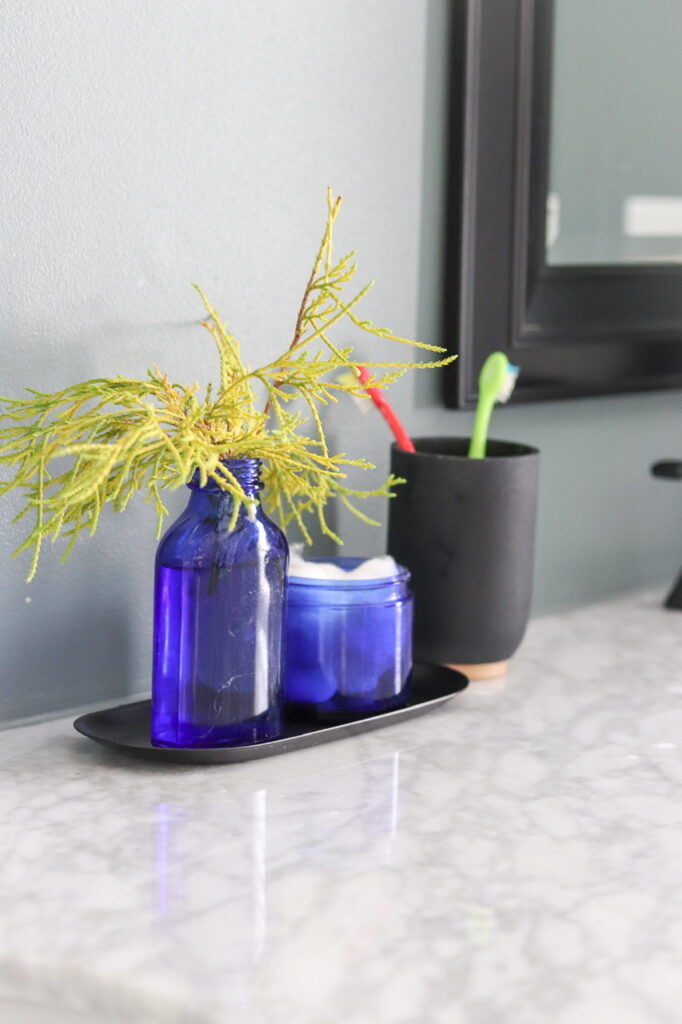 Now, let's face it, this bathroom doesn't always look this spic and span #lifewithkids. We are working on making sure that everything has a place and a purpose and that all towels are hung up after being used. I'm sure it will be a work in progress but you have to start somewhere, right?
Have you tackled any projects at home recently?