Happy Friday, friends! It's that time of the week where I share some of my favorite moments, findings, and random thoughts with you. Our leaves seemed to pop overnight and I have been loving looking at all of the different colors. I will enjoy them for as long as I can because it's also really sad when the trees end up bare.
I noticed that some of my posts haven't been populating on some of the sites I use to check out my favorite bloggers. Not cool. So if you enjoy what I share and reading more about my family, please drop your email in the right hand side for my newsletter to see my latest posts and catch up with us whenever it's convenient for you right in your inbox 🙂
Let's get into some of my favorites from the week, shall we…
Back To In-Person School
Guess who's back?! The boys started back to school on Monday for hybrid classes and they have been having the best week. They are going 5 days but they're only allowed half days as of now.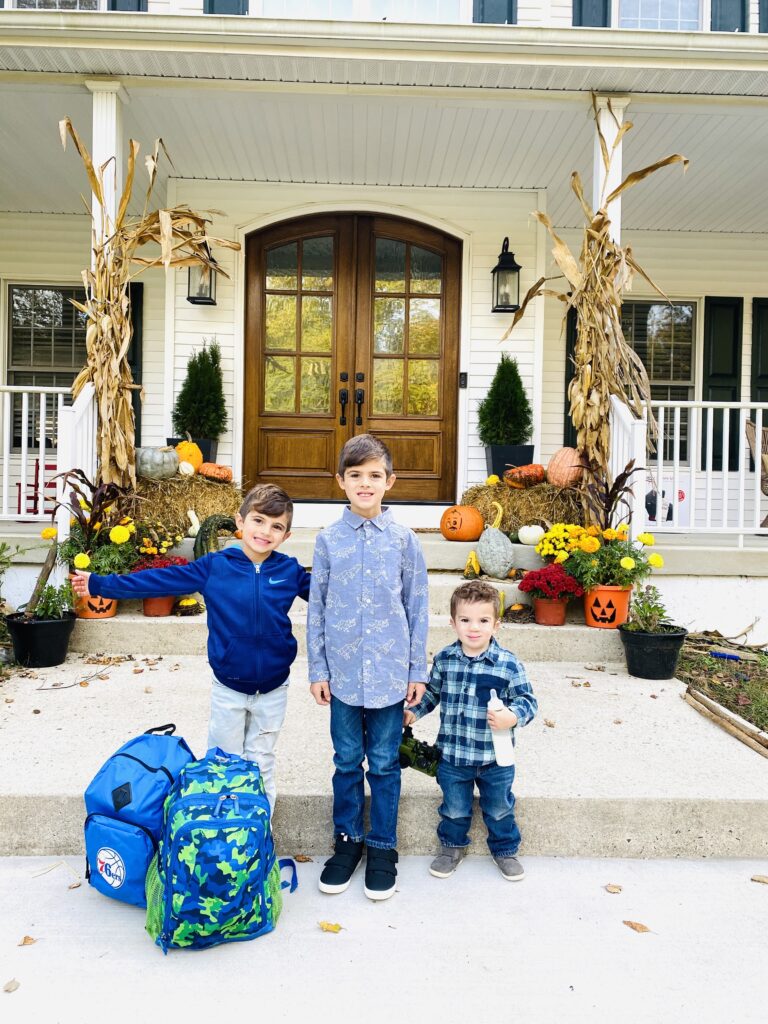 Can I just say how much their mood has changed. I don't think I realized how much they needed the interaction until seeing the difference this week. They've been happier, they haven't been at each other, and they are excited to go every morning. We'll see how that is in a few weeks, but for now, I'm happy for them.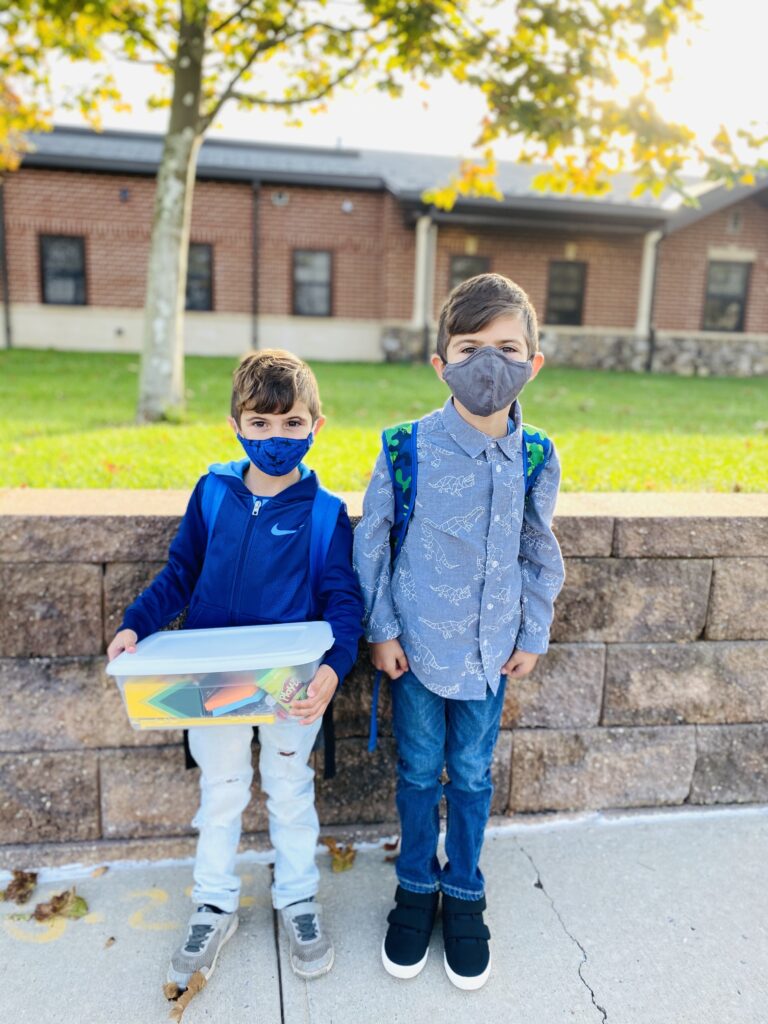 Farm Night Fun
Anyone else enjoy have a bit of spontaneity? It's like a breath of fresh air to make a last minute decision and run with it. That's what happened the other night when we decided to treat the boys to some farm fun for having such a great day back to school.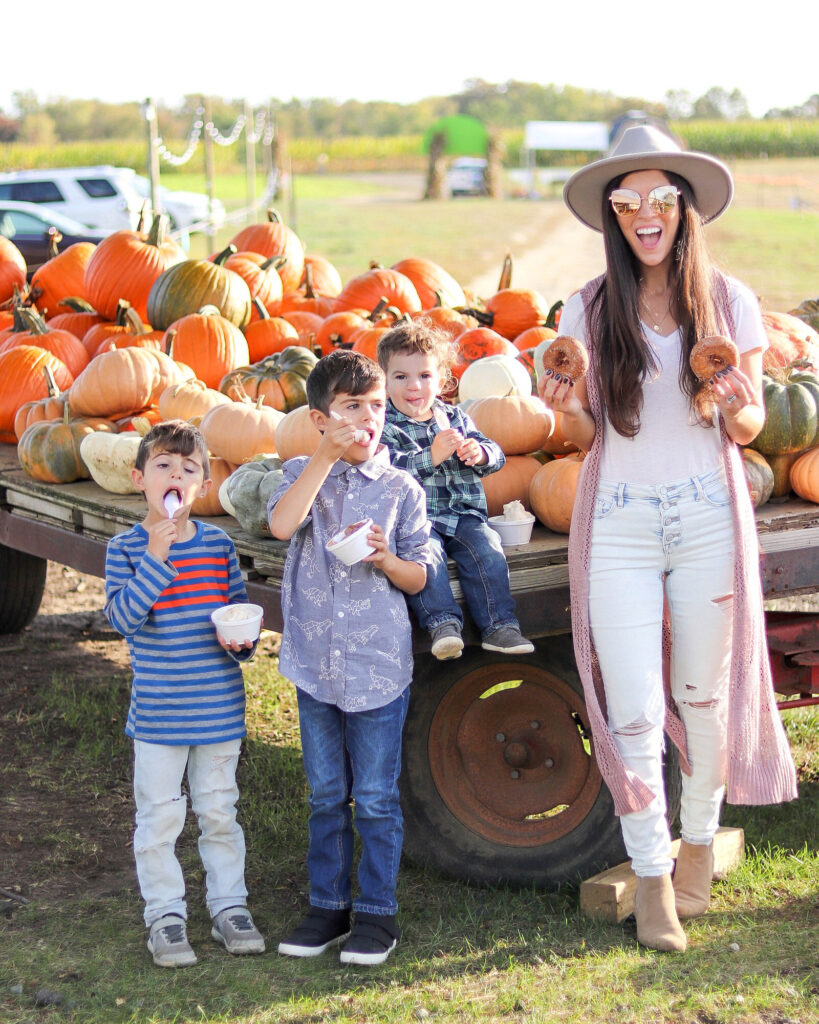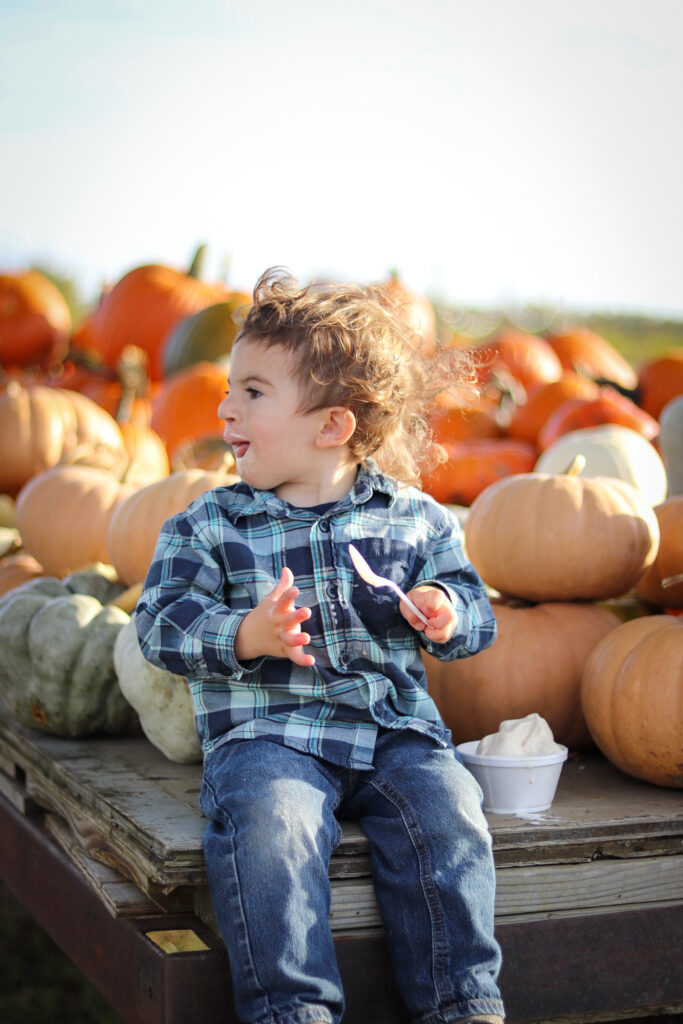 We headed to one of our favorite farms for some apple cider donuts and pumpkin ice cream. Speaking of which, can I tell you how shocked I was to find out that so many of you have never enjoyed, or heard of, an apple cider donut. How is that possible?!?!?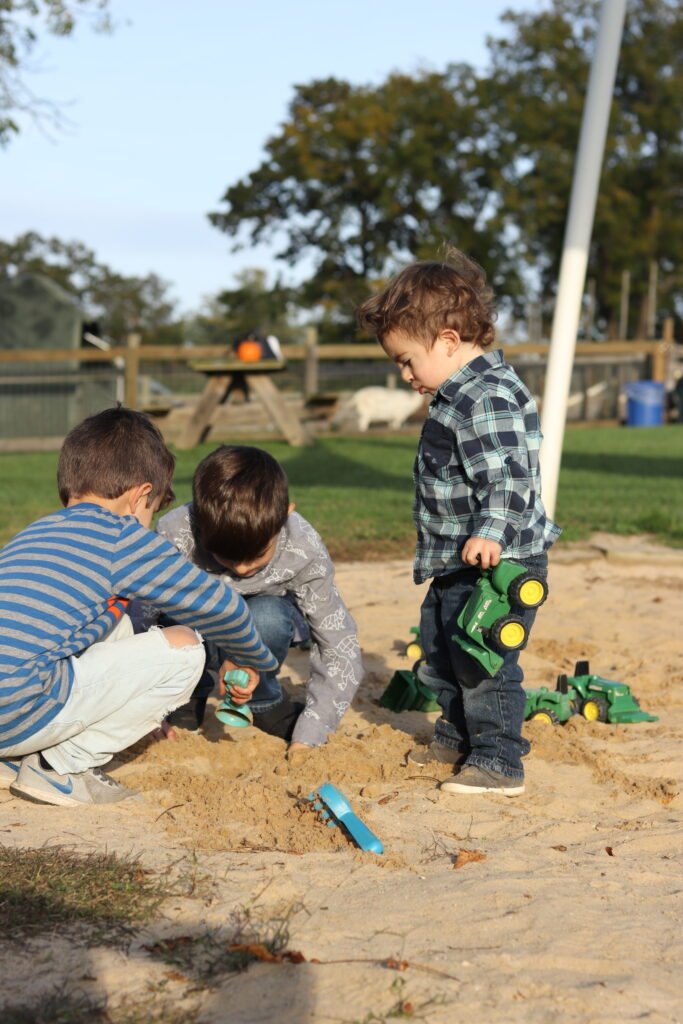 After many of you reached out, I came to the realization this isn't a typical loved treat. Crazy, right? It might be more of a North East thing. Or at least more popular with certain areas. Who knew? I certainly had no clue. I always thought it was a fall favorite that everyone enjoyed, but I guess not. So now, out of curiosity, have you ever had an apple cider donut?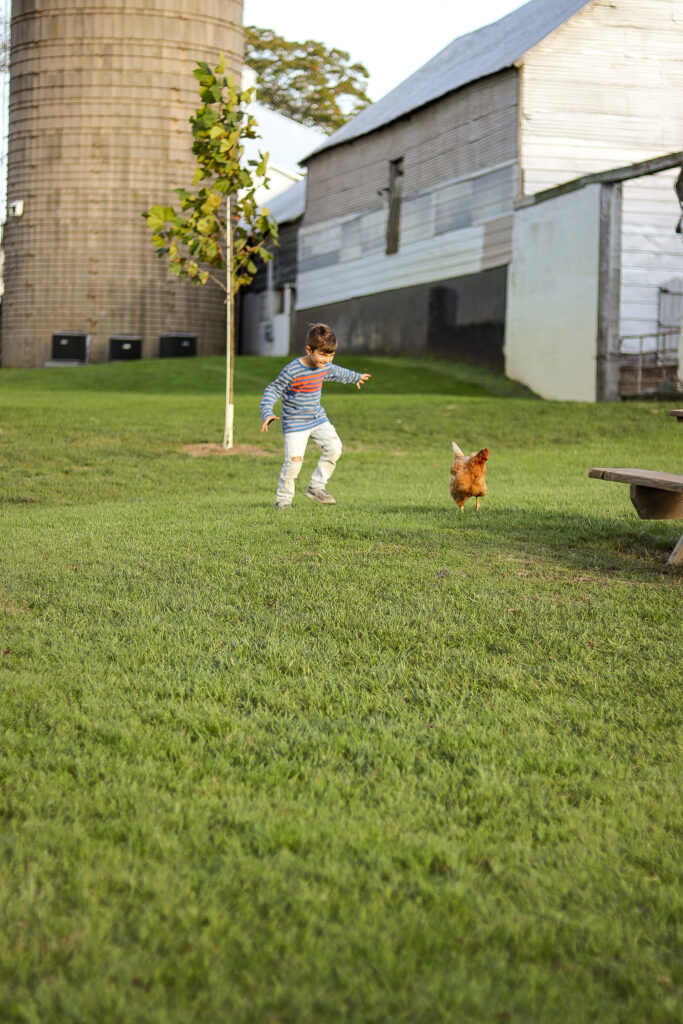 Grow Little Trees, Grow
Earlier this week you might have seen that I shared more about how we planted 200 Christmas trees on our property. It's been great to get the boys involved and create these memories with them. Thinking about these trees growing right along with the boys gets me all kinds of sentimental.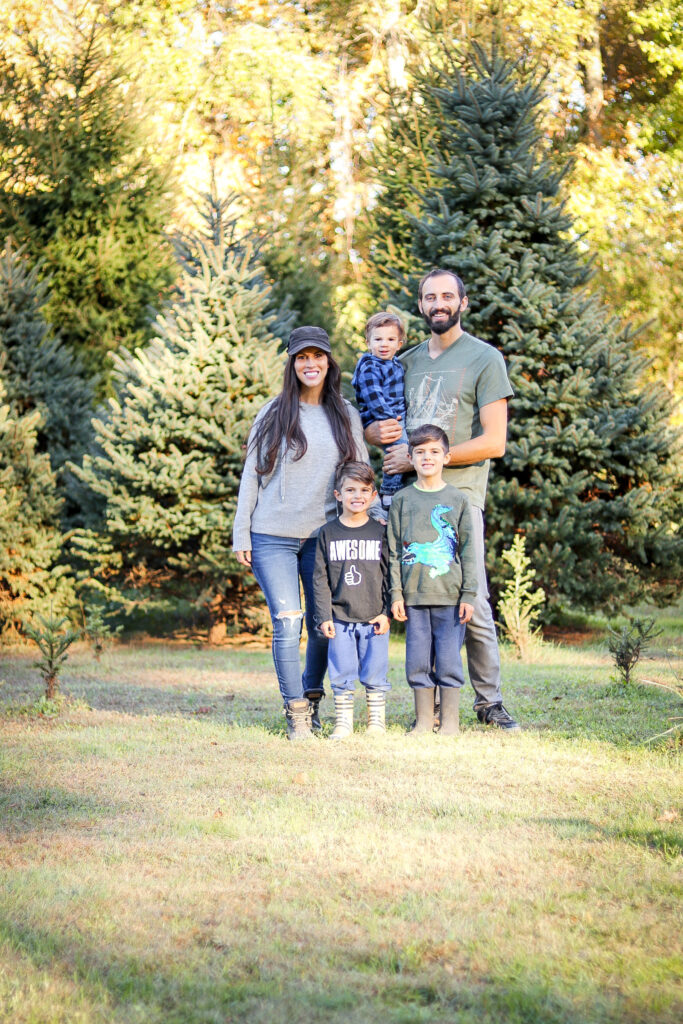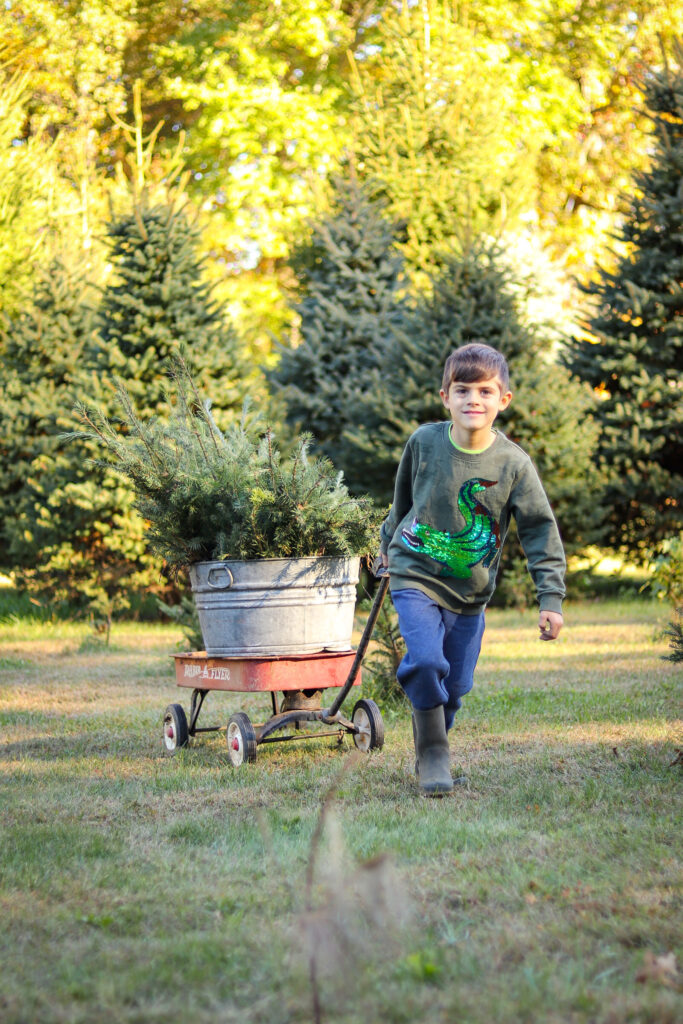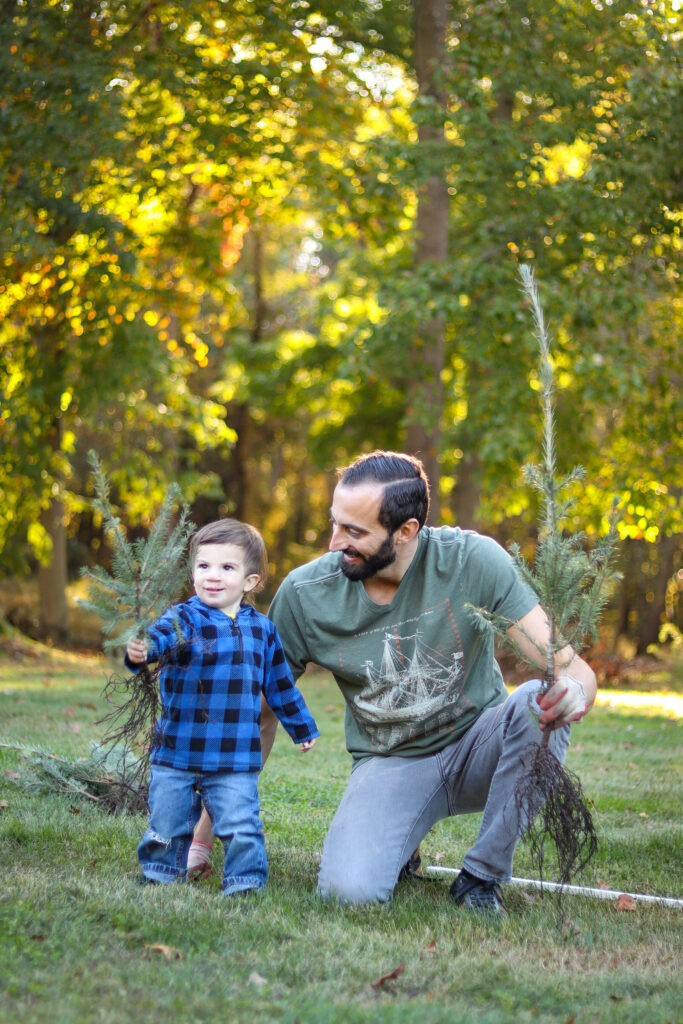 Speaking of which, can we take a look at how much changes in a year and a half. Where did my babies go?!?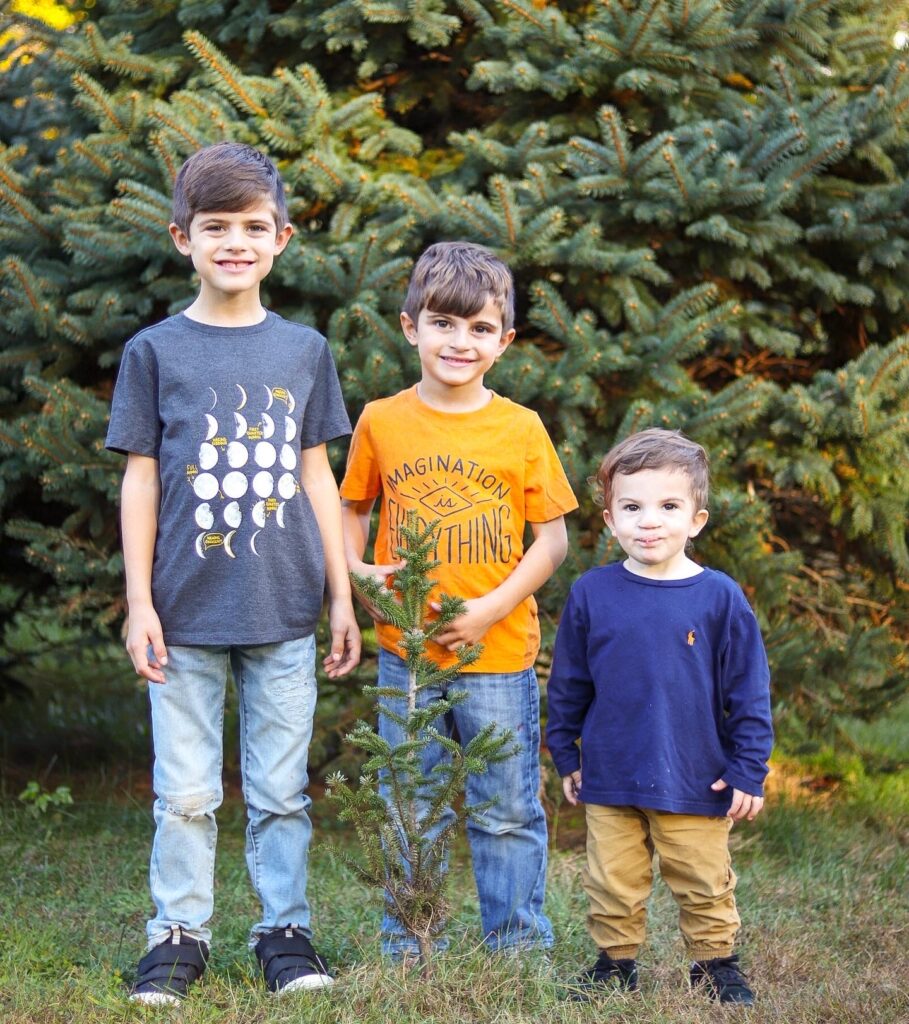 Kayaking
Recently, my sister got two kayaks as a gift. Now that is an awesome gift if you ask me. Some of you might remember how we used to have a yearly trip to Chicago to visit my brother and go kayaking on the river. It might not have been the Chicago river (far from it), but a peaceful spin out on the lake admiring the fall foliage will definitely work for now.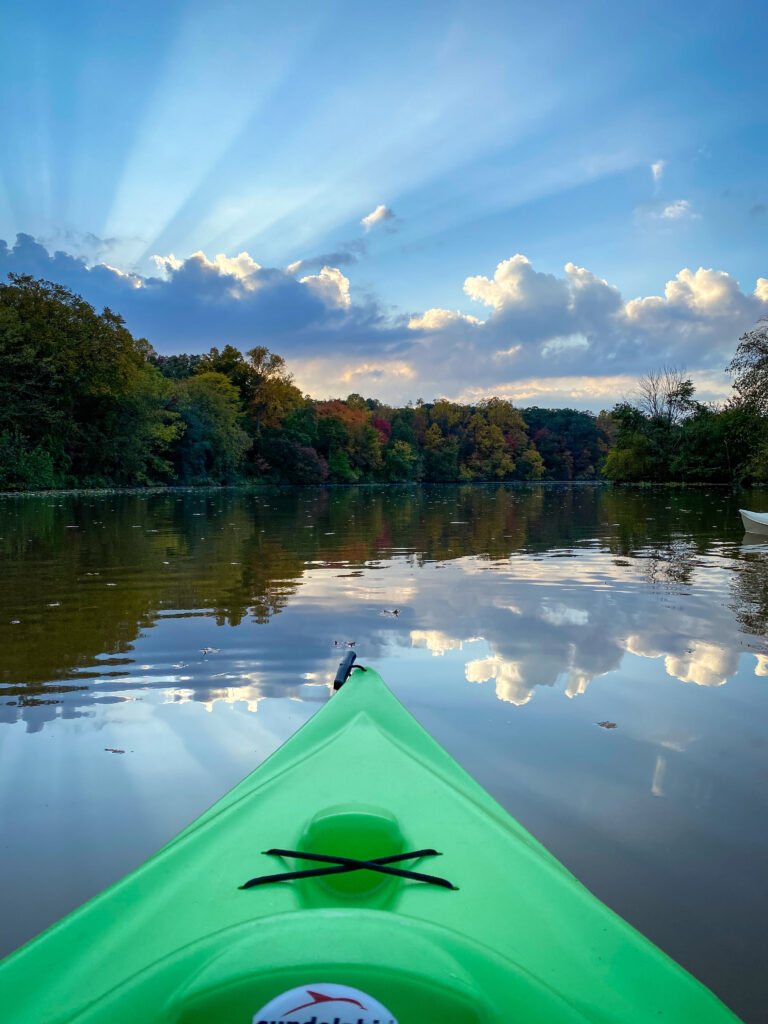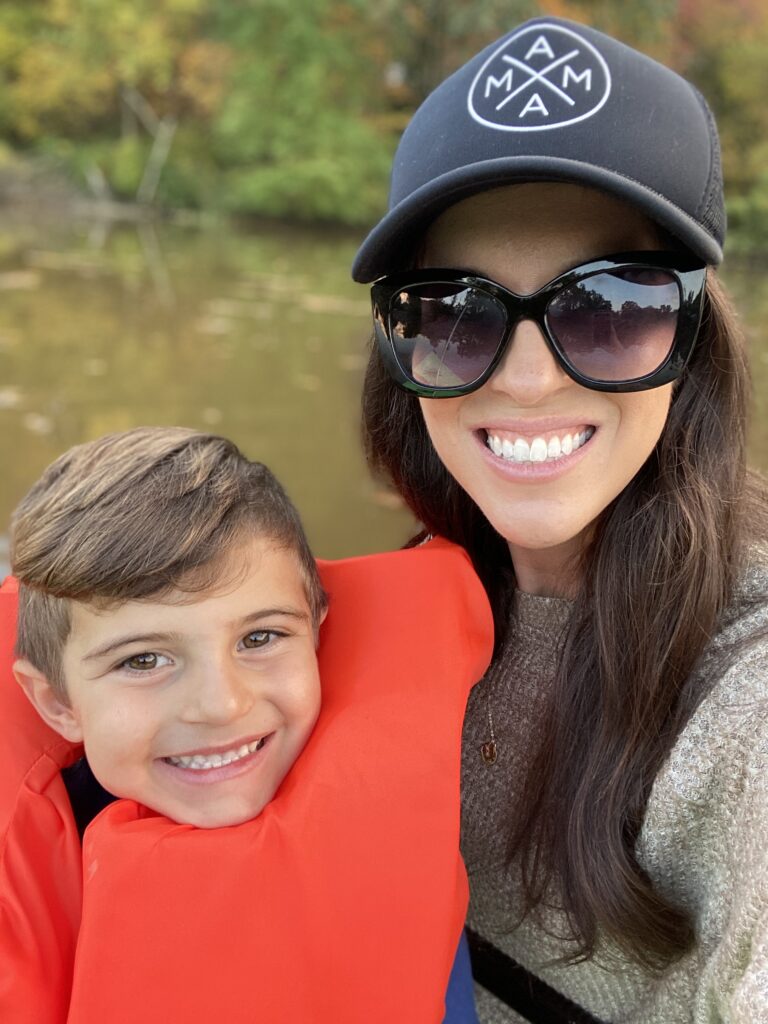 Touches of Fall
Did anyone catch my insta stories (@beautifully_candid) of my oldest son making fun of me? Ha! That boy had me cracking up! I love his silly personality. And hey, if you can't laugh at yourself then what fun is that.
Where was I going with this? Oh yes, about our office fireplace. You might remember when we did a makeover on this fireplace. I still cringe that when I shared that I just threw up some random things on the mantel and called it a day. I feel like each year I'll build on what I have and occasional switch it up a bit. For now, I'm enjoying these small touches of fall.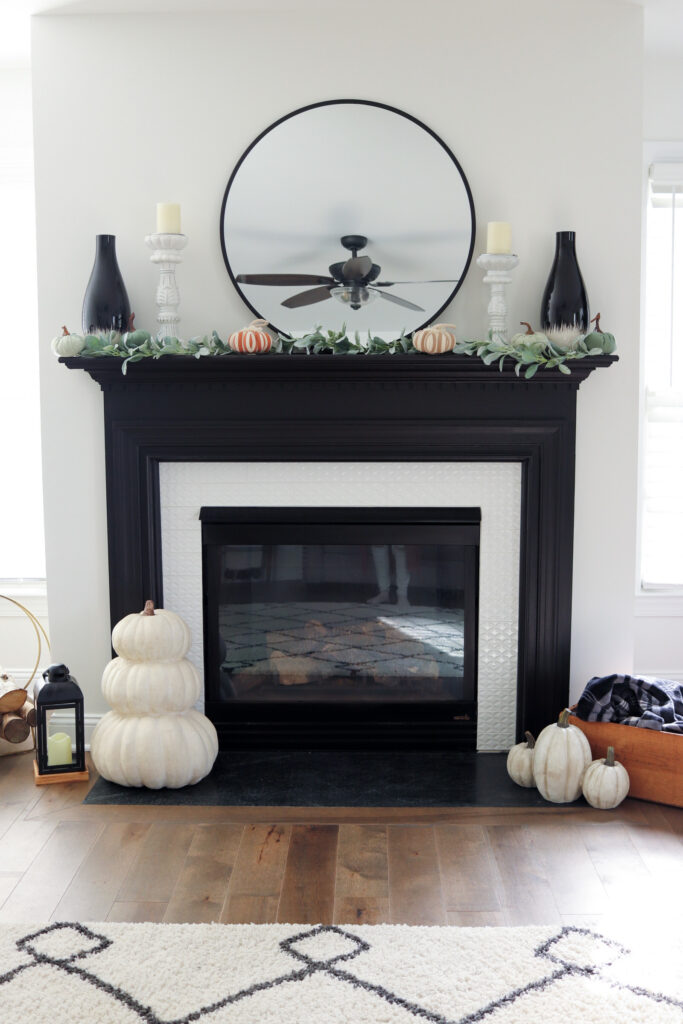 Our rug was a big interest after many of you saw it on my stories. It's one of my favorite rugs we have and I love how neutral it is to go with any style or decor changes. The large black mirror gives the mantel some height and dimension and I keep it up year round.
In contrast to my black and white theme is a touch of greenery with this lambs ear garland. My stacked pumpkins are some of my favorite that I snagged last year at HomeGoods. I wish I had a direct link for them but we all know how it is with HomeGoods. I found similar stacked pumpkins here. I am all about a cozy throw blanket (I think you can never have enough) and they are one of the easiest things to switch in and out to add extra comfort or pops of color to your room.
Here's to having a great weekend and enjoying some more fall fun!