Here comes Santa Claus, here comes Santa Claus, right down christmas tree lane 🙂 I'm finally getting around to sharing our special santa visit that we surprised everyone with at our annual tree cutting day. It feels fitting since the countdown is on!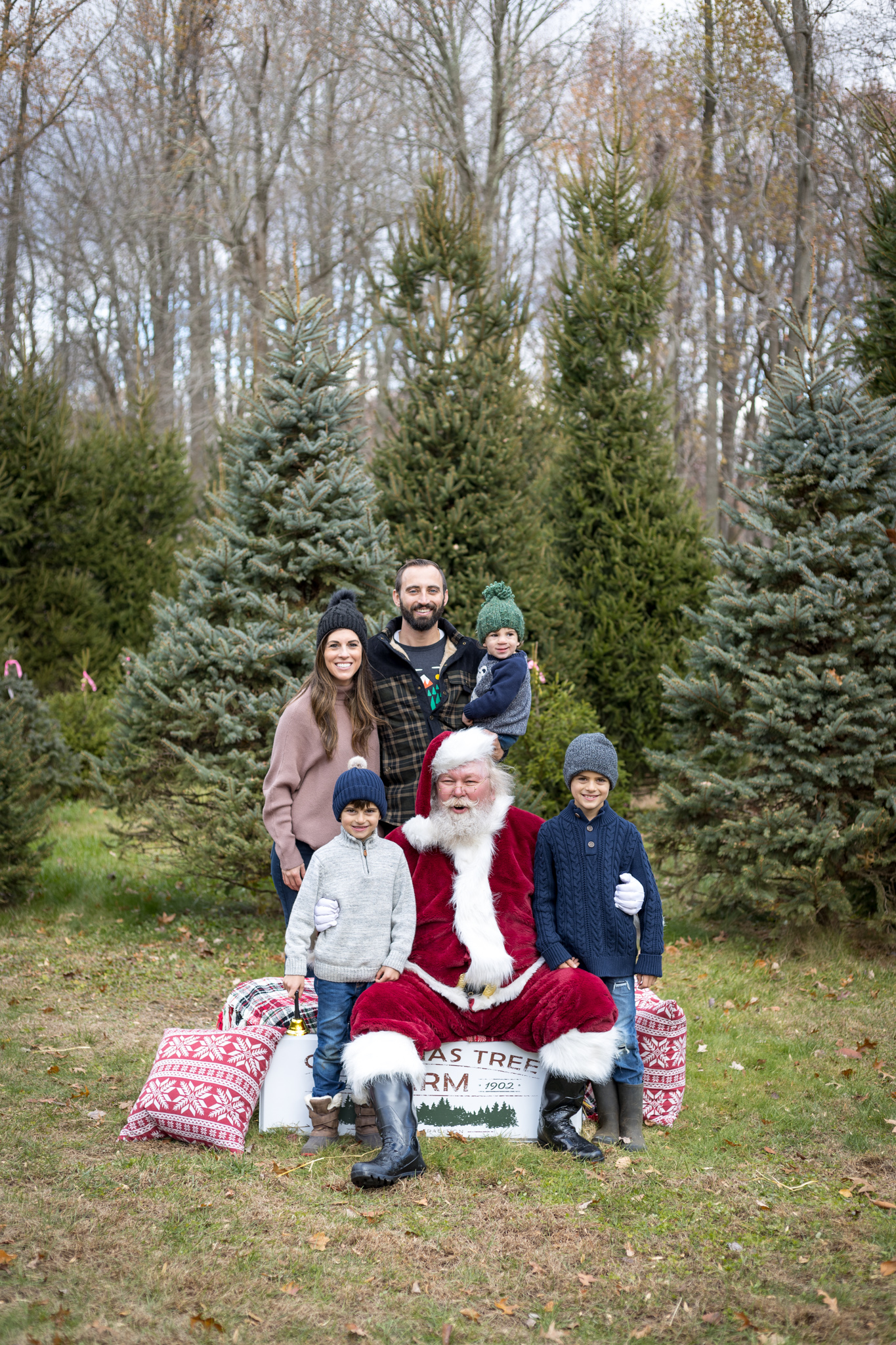 Anyone else start the season off with wanting to conquer all the things and then before you know it you're almost a week before Christmas and you still have your wrapping and last minute things to grab? Thankfully I only have a few gift cards, but it's still something to do, and time is drawing near.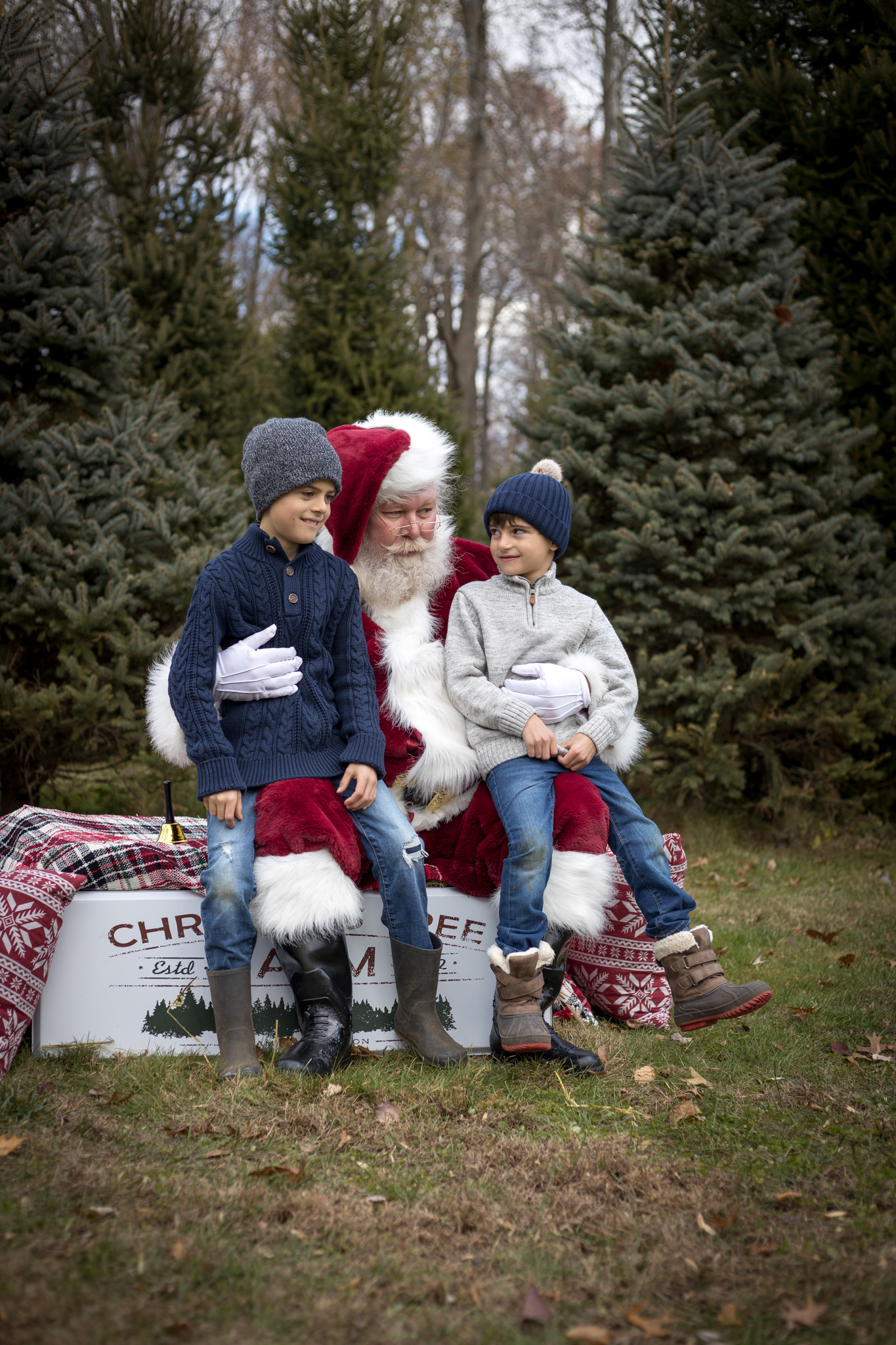 Ok, back to santa. We knew we weren't going to be heading to the mall this year, or have any other plans for a santa visit, so we decided to have him come here! It worked out really well and I enjoyed coordinating things and putting a little set up together.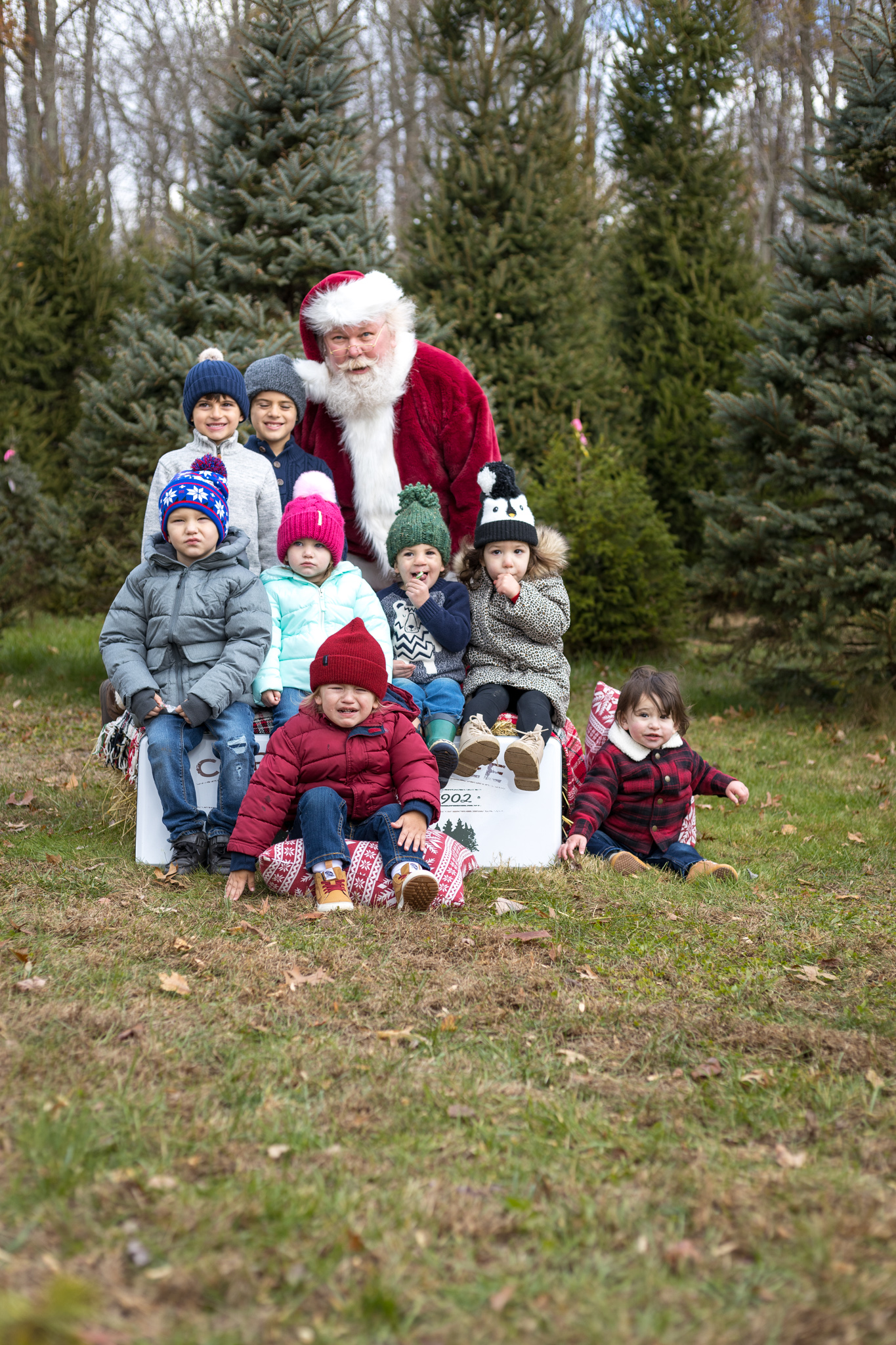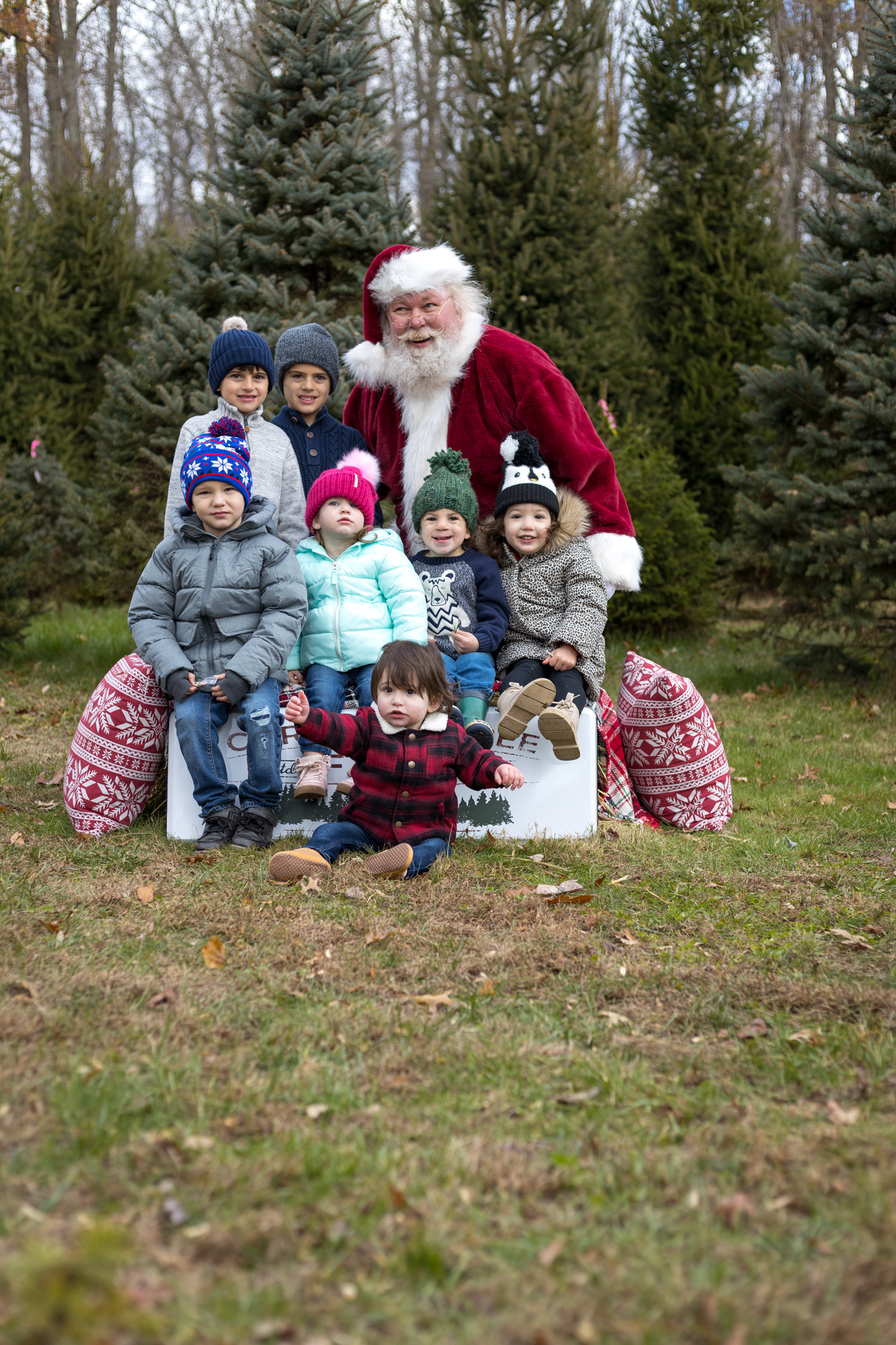 C was very apprehensive about him. I realized he's only seen santa once since he was tiny the first year and then, well, all the horribleness that has been going on around the world. It was so cute to see his big brothers comforting him and telling him it was ok.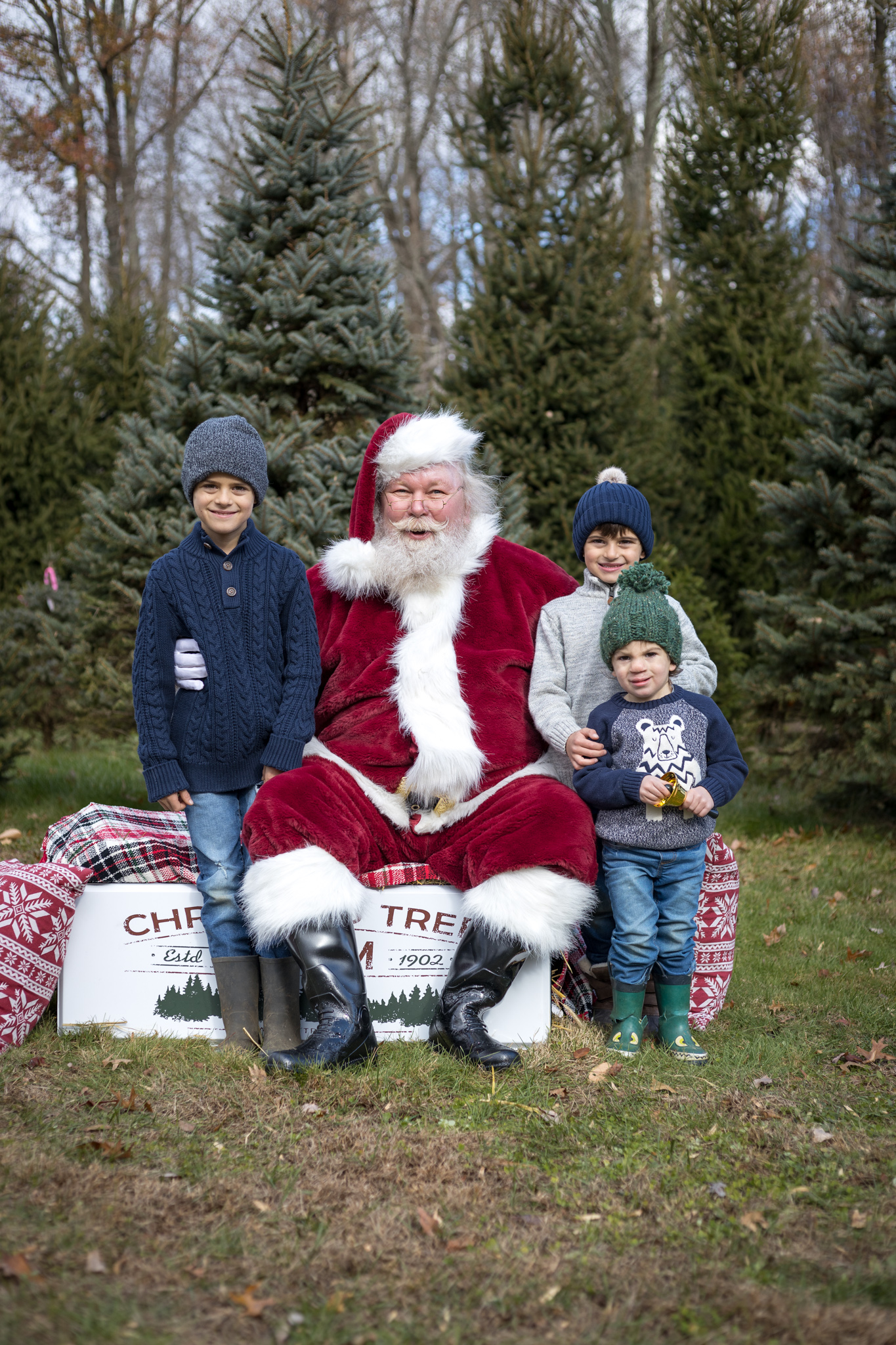 He ended up warming up to him and of course some candy canes at the end made it even better.
I'm pretty sure this is the last year we're going to get out of A before the secrets out. He's questioned a ton of things this year and I know kids in his class are making it even worse. Eric and I think we'll talk it about more with him next year and put him in charge of moving the elf and coming up with fun things for his brothers. And even once the secret is out, I think you're never too old to enjoy the magic of this season.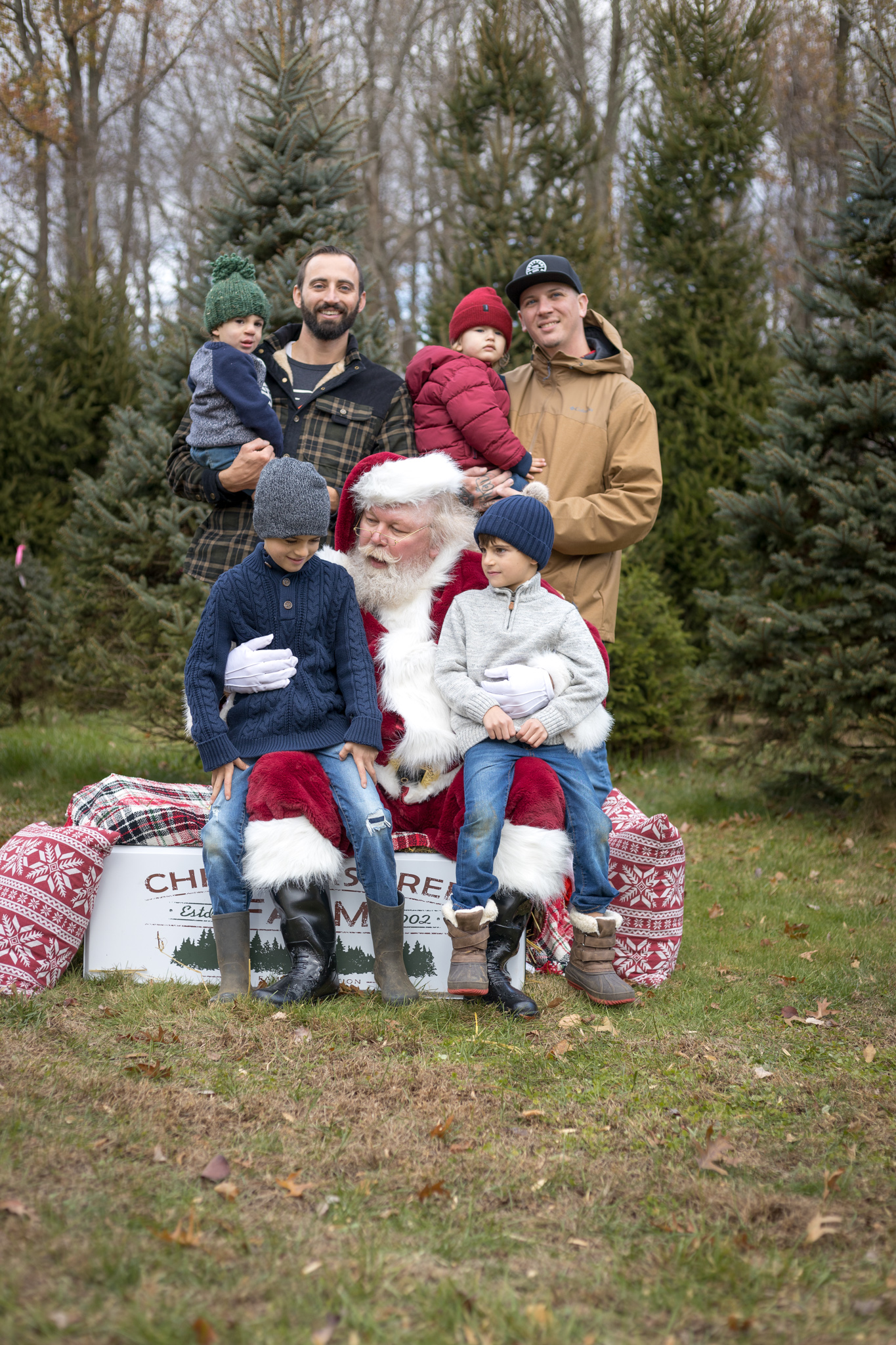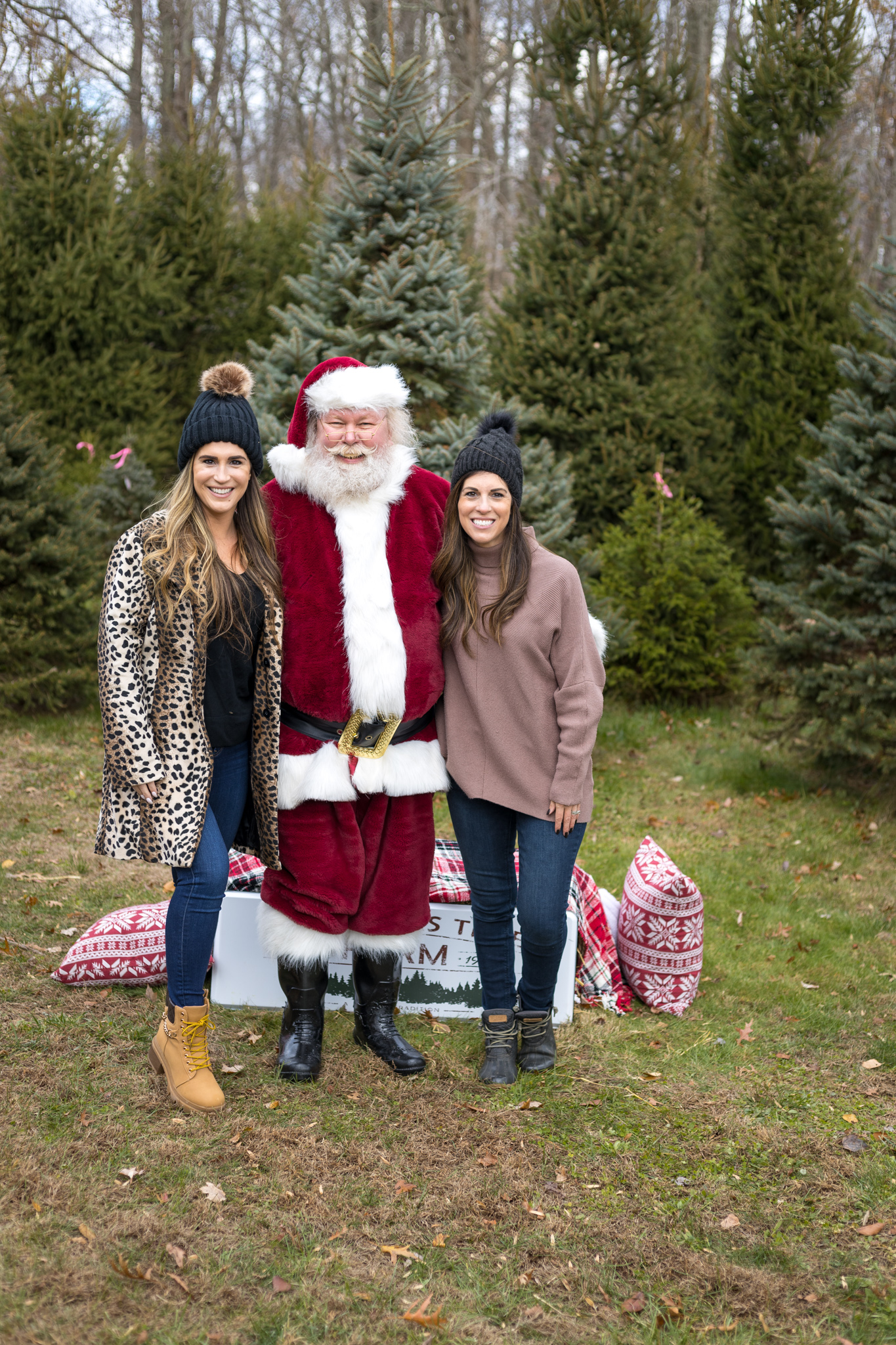 It was such a fun time to share with our friends and family. I already have some wheels turning with ideas for next year. I feel like we have to do something now and keep up the tradition.