Happy Friday, friends! I hope your week was a good one. We had a long weekend with the boys being off on Monday. As much as I love long weekends and wish they happened a lot more than they do, I was so thrown off this week.
You might have seen I shared on my instagram about a few mombrain moments. Whomp whomp. I'm always thankful tomorrow is another day, and know that giving myself grace can be a beautiful thing.
Who else has been doing all the fall things? This is such a great time of year but seems to go by at lightning speed. I love early fall when the weather isn't too cool yet and the trees still have leaves on them. We're soaking it all in, so we don't we dive into some favorites…
Sunflowers and Feels
I shared earlier this week more about our homegrown sunflower field and how special these bright blooms are to us. With today being Pregnancy and Infant Loss remembrance day, my hope is that anyone walking through this journey would be able to find the beauty and joy in everyday moments. It's hard to believe our baby girl would have been coming up on her first birthday, or that we could have had another 3 month old baby girl to love on right now. Know that my heart is with you and I am sending extra love <3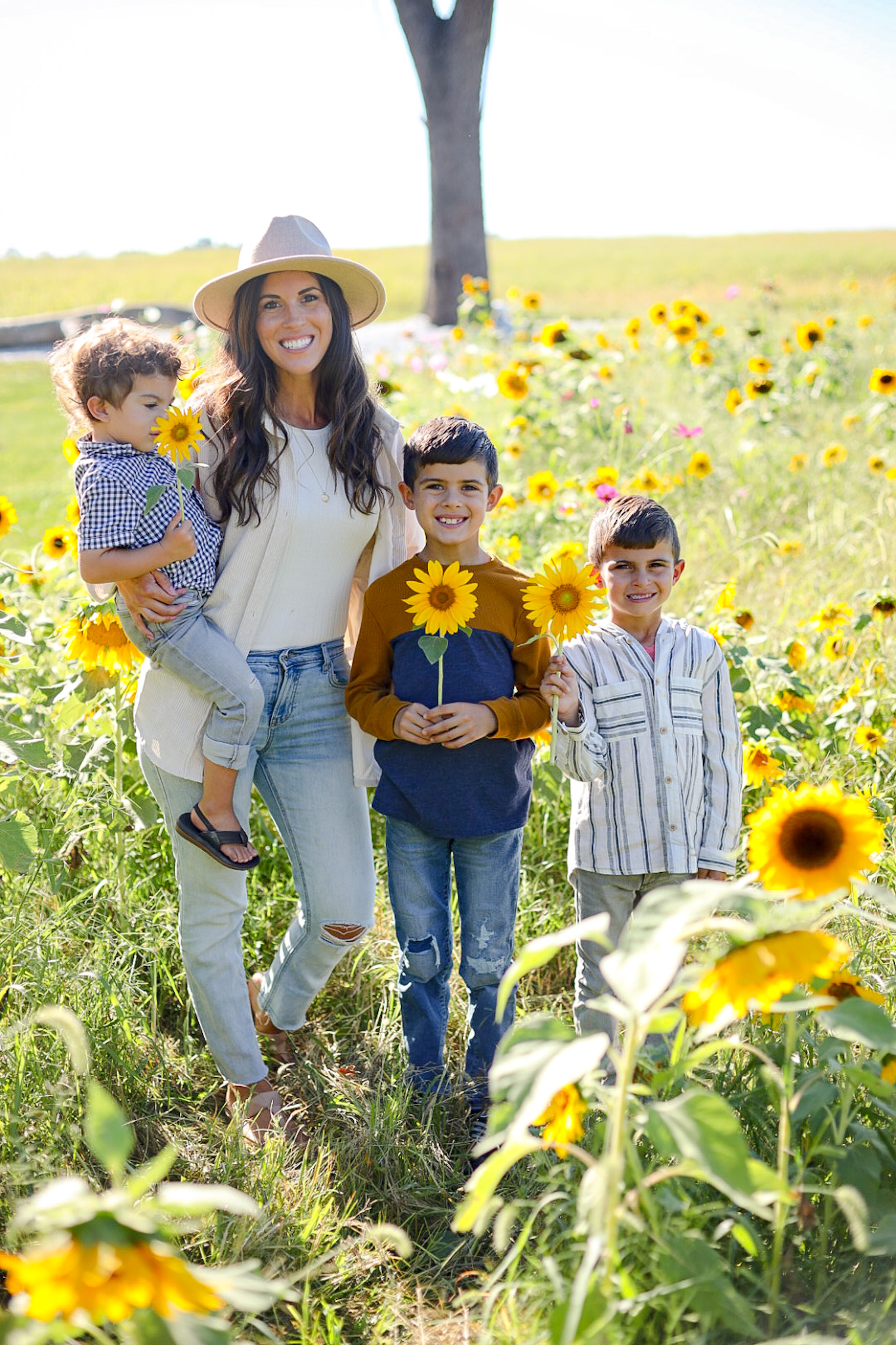 Fall Camping
Taking our airstream for fall camping is one of my favorites! Those warmer days and cooler nights are doing it for me. We enjoyed going on a hike, watching the boys do some fishing, and of course sitting around the campfire making s'mores.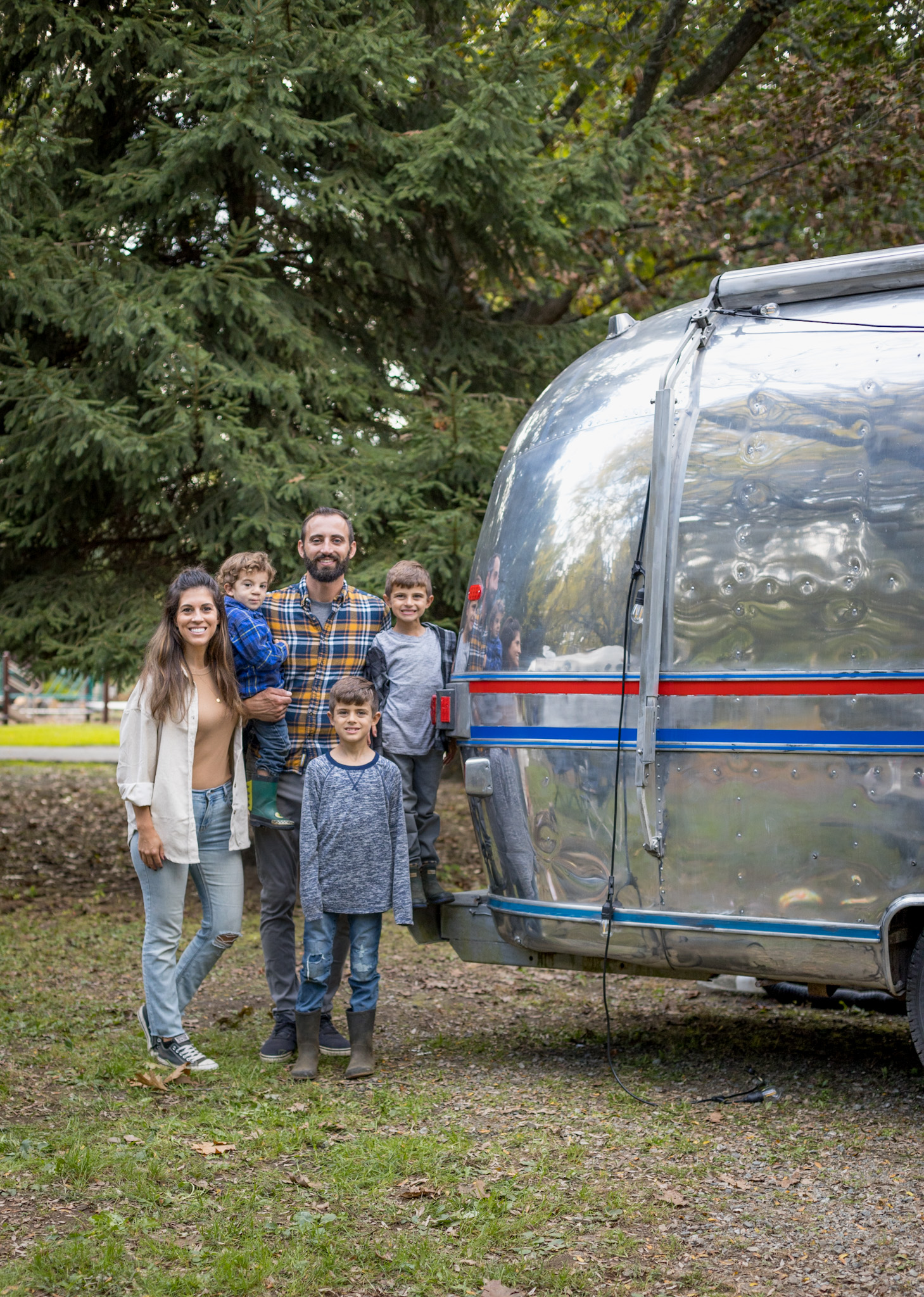 The one thing I could have done without was getting stung by a wasp. Oh my word, I was such a big baby! We were down by the river watching the boys fish, and there were a few annoying ones swarming around. Like, go away, please. The boys ate some apples that we recently picked, and those stinkin things could not stay away. I went to sit in my camping chair and must have leaned back right into one. I jumped up and yelled and immediately reached for my back. The boys came running over to see what happened as I proceeded with the dramatics. Anyone who knows me, knows I do not do well with any type of needles. In my mind, a wasp is a flying needle. I mean, their stinger might as well be. I was perfectly fine, and thankfully no reaction. I can't remember the last time I've been stung, and hopefully it won't be something to happen again any time soon.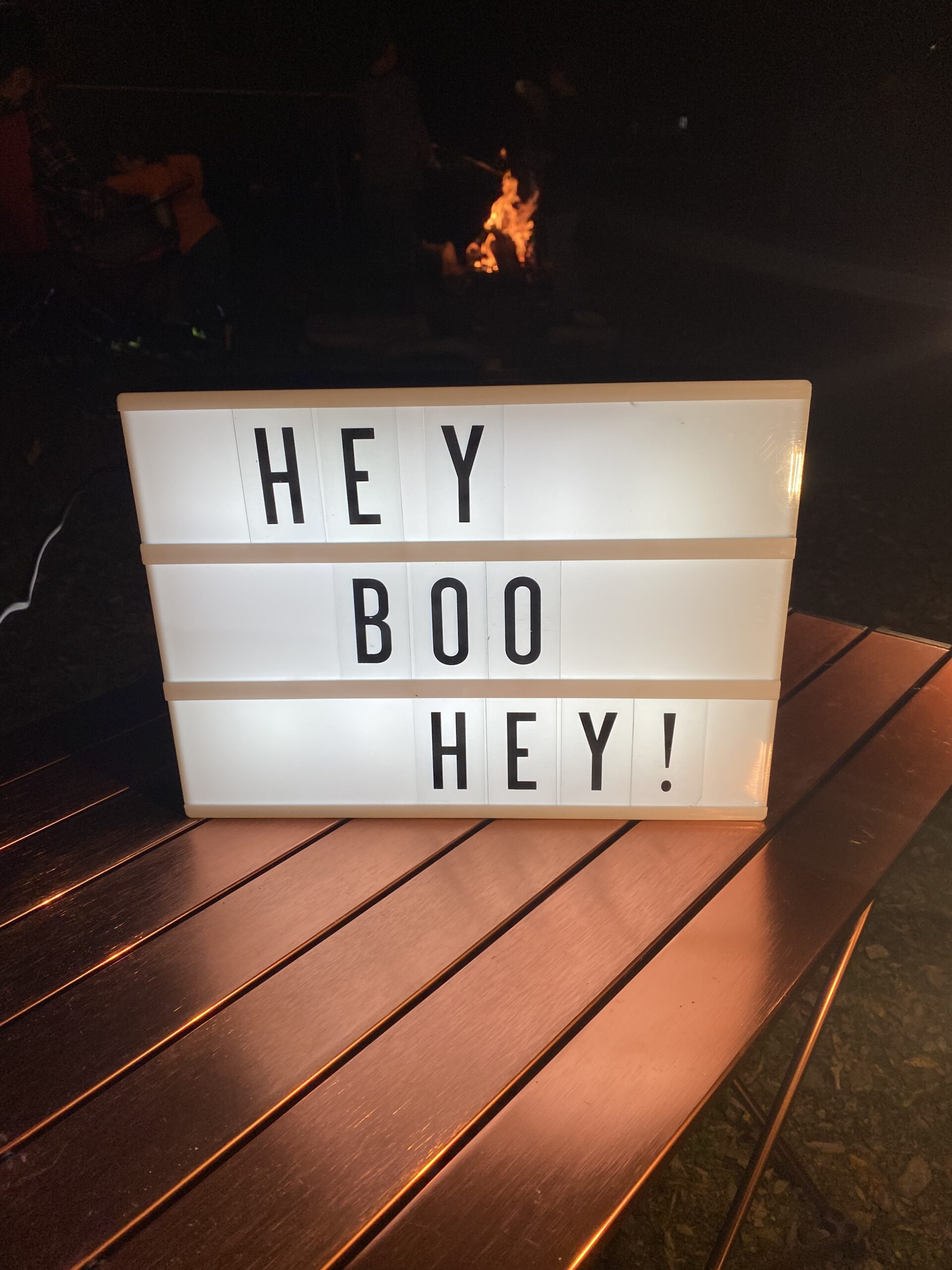 Jack O Lantern
My trusty peeps might remember we've been going to this jack o lantern event for years now. It always amazes me at how many of these pumpkins are hand carved and what they can make them into. They had a lot of new things this year which was fun to see. I captured some with video that I shared in my stories. If you missed out on those, you'll have to tune in next time. I did snap some pics but most of the time forgot and tried to focus on living in the moment and taking in the boys excitement instead.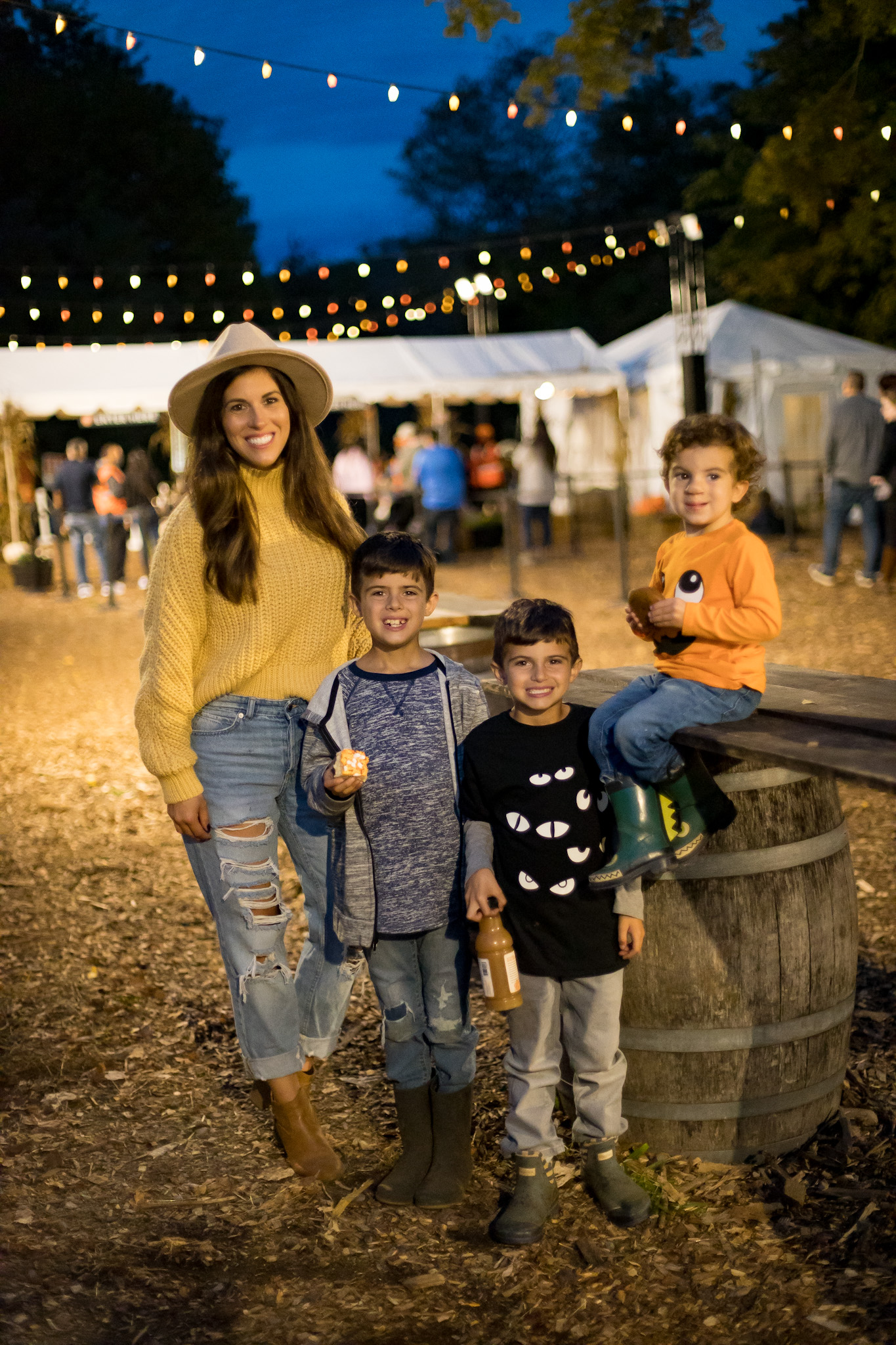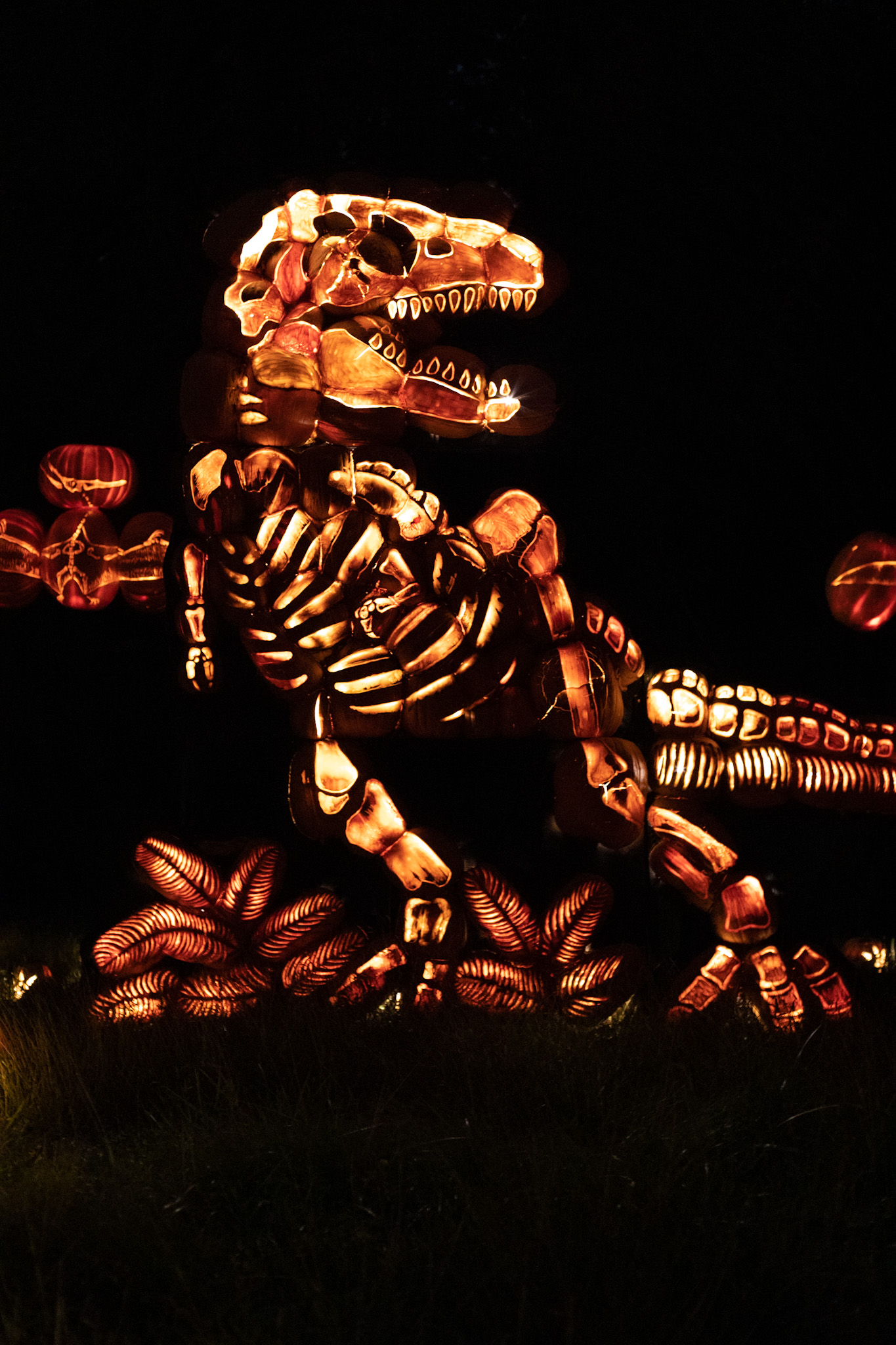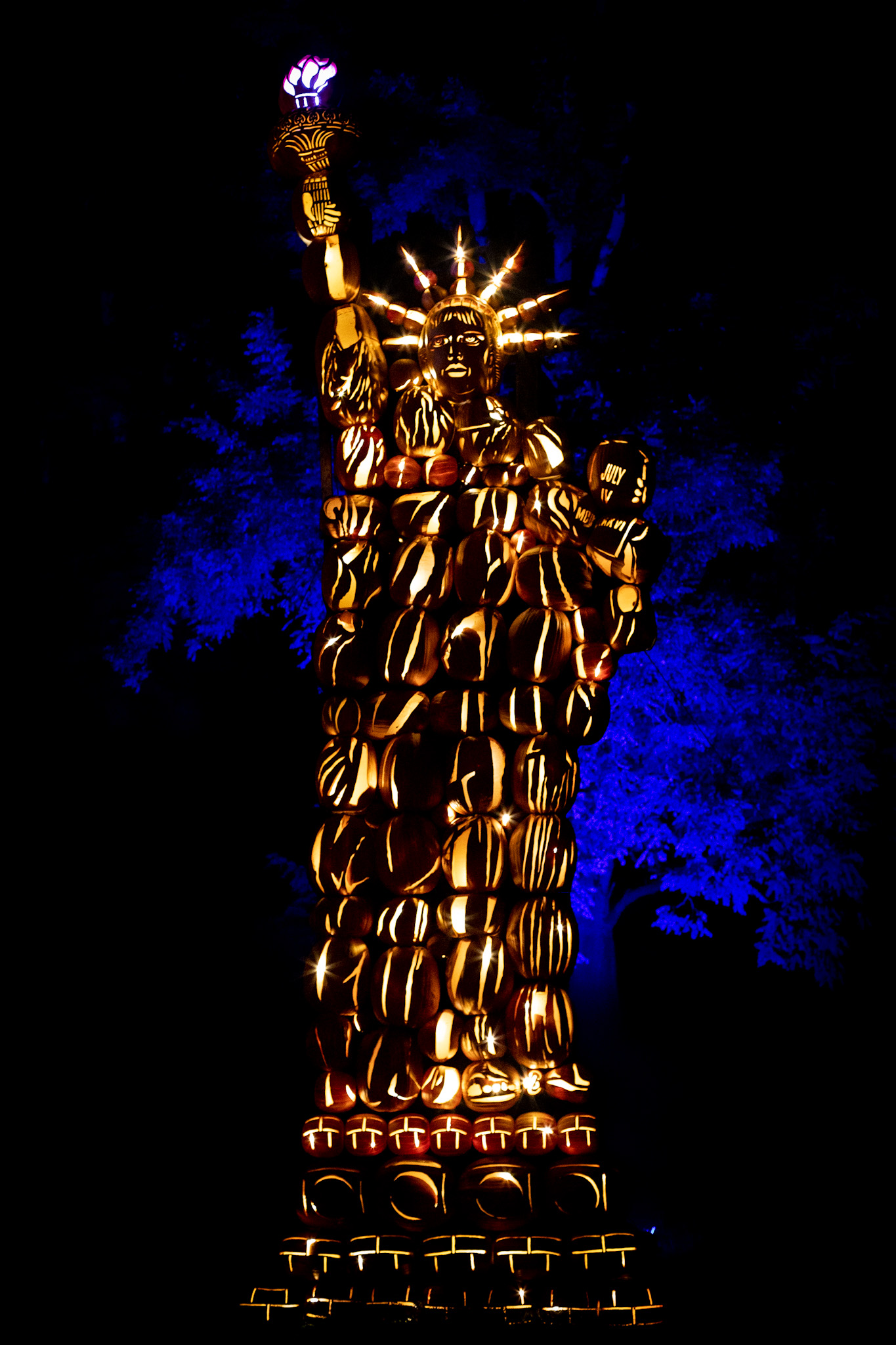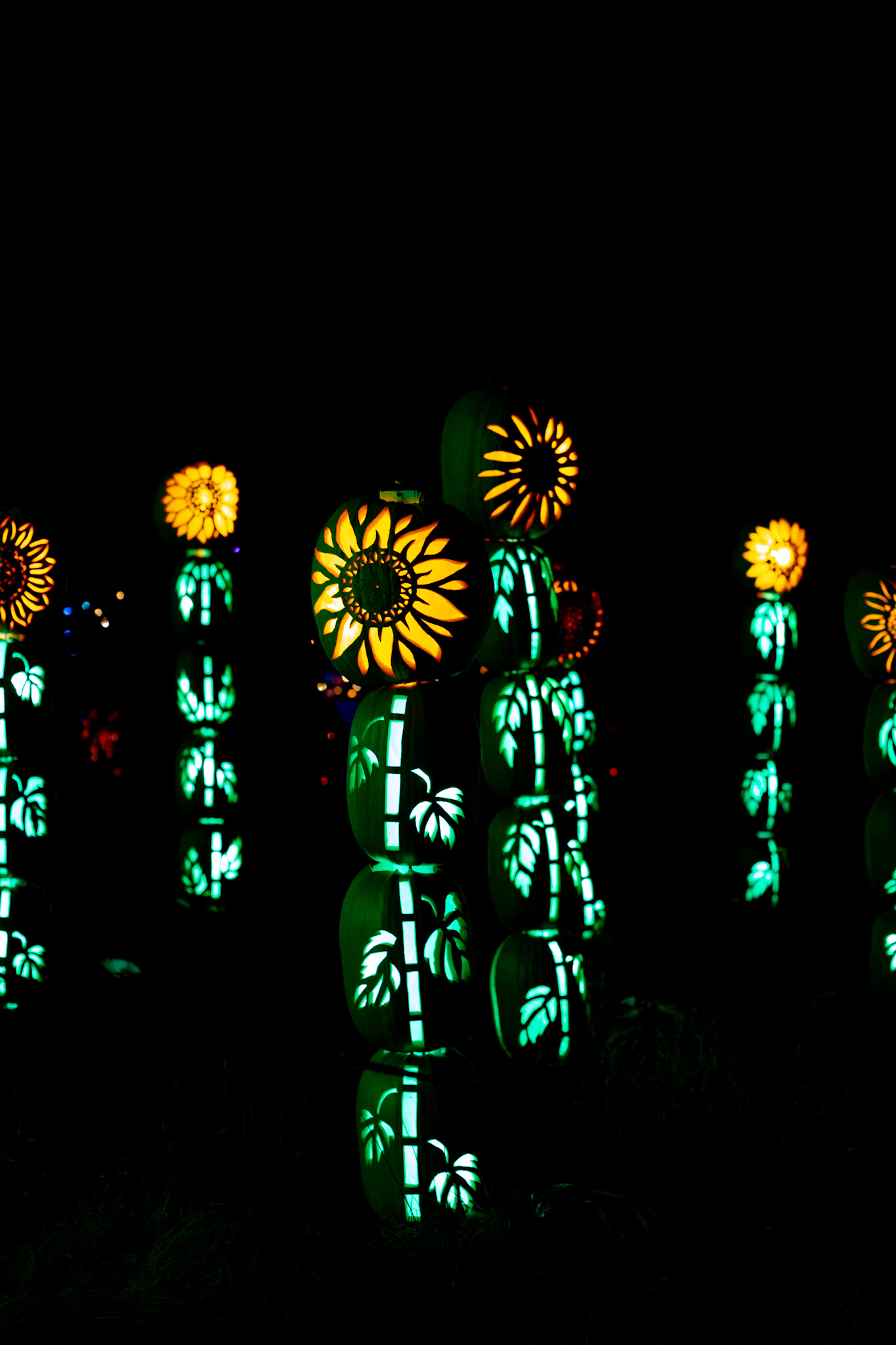 Scarecrow Winners
This was our second year participating in the boys scarecrow competition the school PTA. Last year was our first year doing it (not sure if that was the first year they ever did it) but we played it safe and did a traditional scarecrow with a fun painted pumpkin face. It came out extra cute, but we didn't win. Which was totally fine, but, the boys wanted to take things up a notch this year. My second son came up with the idea and we all worked together to make this happen. My oldest painted the dragon picture and designed his shirt, while my second son stuffed the scarecrow and took care of dripping paint buckets. We love how this twist on, painting pumpkins, came out! They were soooo excited to hear they won and that they were getting a trophy. They are already talking about ideas for next year and hoping to place again.
Favorite Finds
This section contains affiliate links. Thank you for your continued support and happy shopping.
It seems like the fall and winter is when I end up spending the most. Surprisingly I didn't spend much over the summer and focused on wearing what I had, and usually kept it pretty casual. What can I say, fall wear and all the hats have my heart this time of year. I got a few messages on insta for my corduroy shirt. It sells out super fast when it's in stock, so if you're into it, I would add it to your cart. I'm also linking my wide leg romper because it has been perfect for these in between days and looks really cute with a hat or denim jacket. I picked up this off the shoulder sweater that I'm anxious to wear when the weather cools down a bit more. I couldn't resist picking up this quilted pullover for my little man and these quilted joggers.
Thank you for joining me for my favorites!