Happy Friday, friend! I hope your week has been a good one. Here we are, already at Easter weekend. The boys are officially on spring break and we are looking forward to having some fun! It's been a busy week for us but also a good one and time of reflection. Even though we know the Easter story and the ultimate sacrifice our savior paid for us on the cross, it feels special to be able to celebrate the eternal life we have through salvation. It maybe Friday, but we know Sunday is coming!
Here's a look at some of my favorites…
ALPACAS, AND NO, NONE OF US GOT SPIT ON: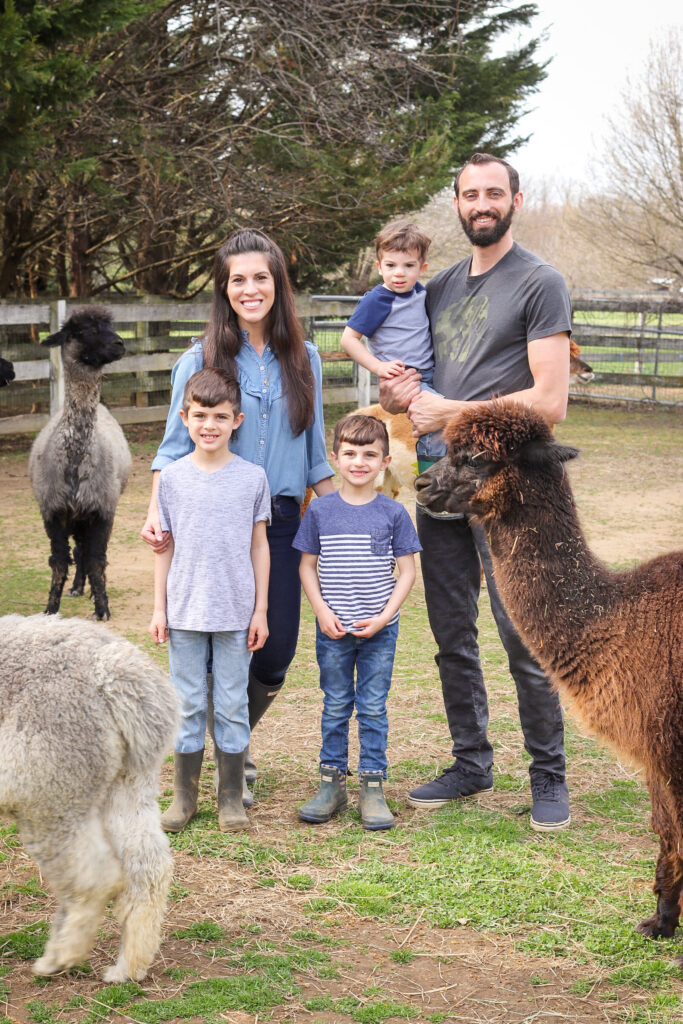 A local farm has a visit with the alpacas weekend twice a year and it's always fun to check out. We didn't get the chance to go last year because, well, we all know how crazy last year was. They opened it up again this year with being able to reserve your time slot and it worked out great. I know I've mentioned it before, but I would love, love, love, if places continued with being able to reserve a time even after this whole pandemic is a distant memory one day.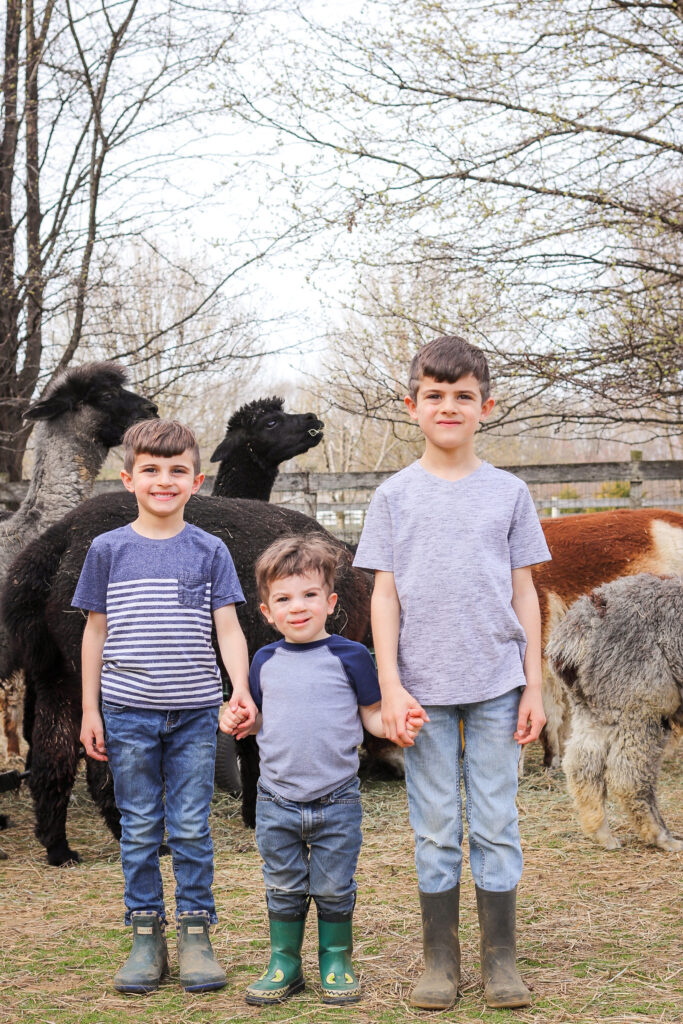 Alpacas are so interesting to me. In general they are mildly tamed animals and had no problem with us handling them. They are known to kick at times (don't creep up on them from behind), and of course, spit. They had three babies there that loved the boys. The owners said they are so great with people they've even tried to make their way into their house. There was a set of twins named, Laverne and Shirley, that were so cute. I tried to get a picture of them together, but much like my own kids, they didn't stay still for very long.
SOME BUNNY LOVES YOU: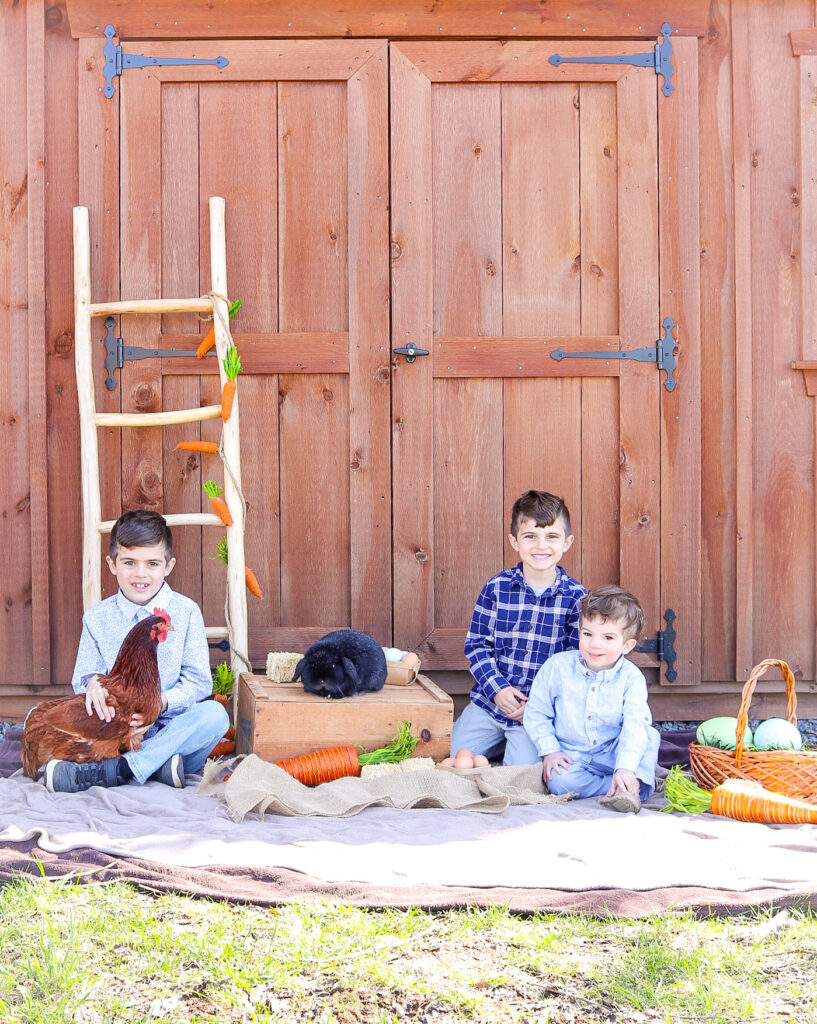 Moving right along with the whole animal theme, we might as well add in some rabbit and chicken fun. In case you missed it, I shared one of my favorite traditions with the boys. We've been taking pictures with a real rabbit for years and now get to take them with our own!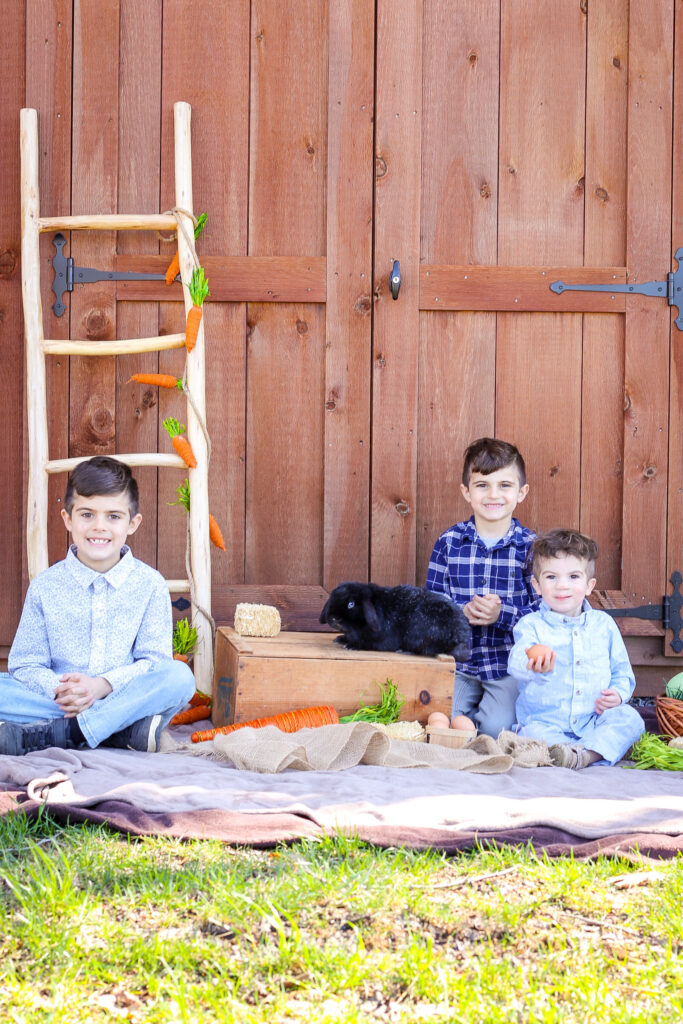 It's been so fun to see how the boys grow each year and have these memories to look back on.
YOU CAN CATCH ME AT SUNSET:
Remember last week how I said we wanted to get our pavilion area set back up for spring? Well, some rainy and windy days didn't play out in our favor. I didn't want to set all the furniture and cushions back out and then have to take majority of it back in, so we're waiting until this weekend. We were able to catch two sunsets though that painted the sky with beautiful colors. I feel like pictures never really do a sunset or sunrise justice. I still try to capture them, but there's nothing like seeing it in person.
GROW LITTLE SEEDLINGS, GROW:
We have some big plans for our garden this year and can hopefully get everything in order sooner than later. We're looking to expand, get some legit fencing, and hopefully see things grow. We planted our seedlings that will need to be transplanted once they sprout. The boys always have fun helping to plant and keeping an eye on the them to see how they grow. We're still working on my youngest learning not to overwater them.
BECAUSE HE LIVES: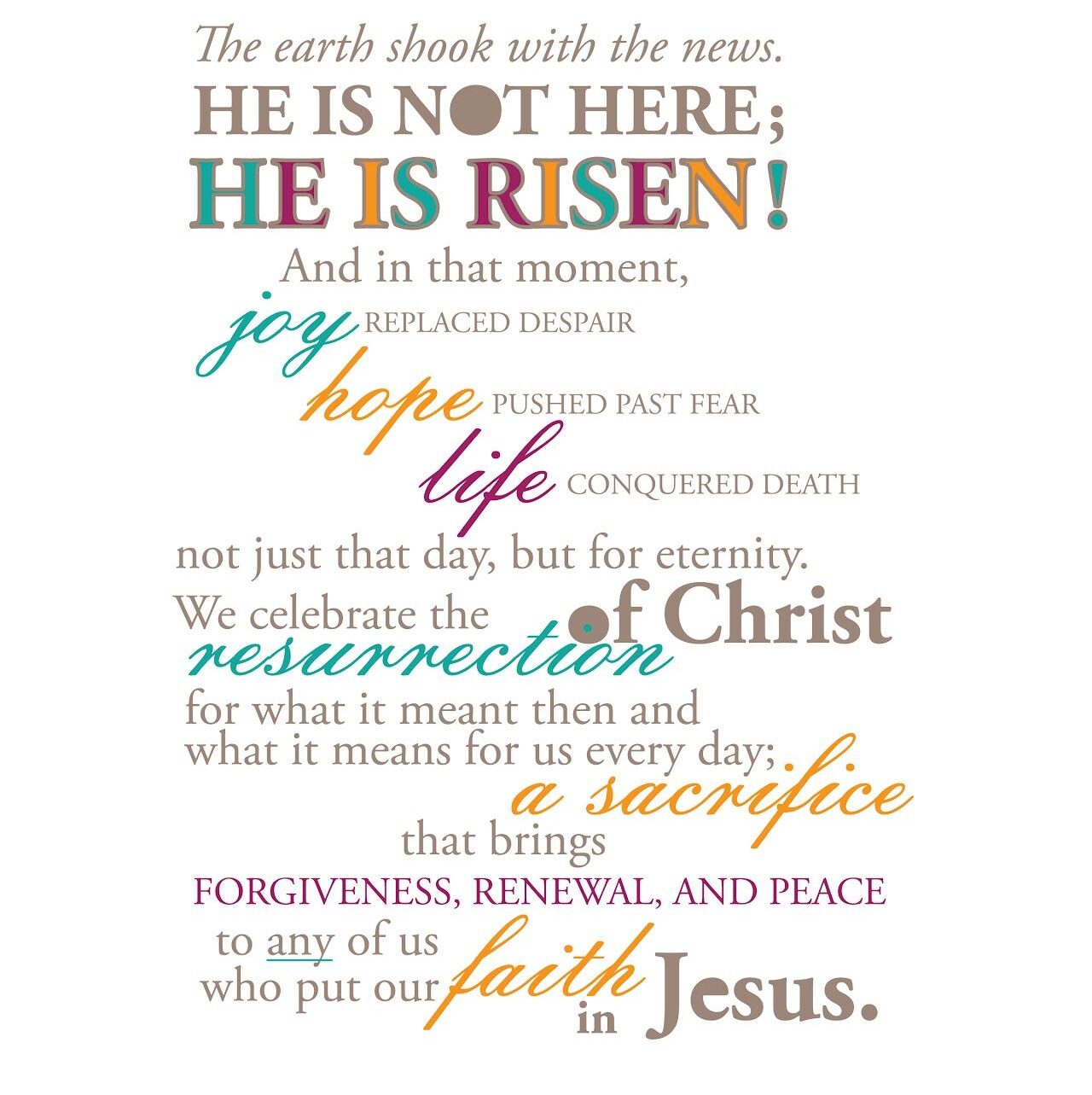 I know that not everyone celebrates Easter, or for the same reason that we do. I remain respectful of other people's viewpoints or beliefs, but this weekend, this is what it's all about for us. And no matter how you'll be spending the weekend, I hope that you have a wonderful and happy one!