Happy Friday, friends! Here we are, it's December, and the last month of 2020. I'm not sure what the new year will bring, but I have to stay hopeful. We're in full on holiday mode over here and enjoying the cozy festive feelings that have warmed out home. Our hearts are focusing on the true meaning of Christmas and being thankful for the blessings we do have.
We're missing some of our favorite traditions but making the best of this season and enjoying the things we are still able to do.
Here's a look at some of my favorites from the week…
North Pole Elf Breakfast:
Guess who's back?! That's right, our trusty elf friend, Alvin. We started this tradition with A when was two years old (I think we were a little excited to jump on board, probably could have waited a bit) and have been having fun with him ever since. I use the word fun lightly. Ok, it's mainly fun, but the tough part is remembering to move him every night. We've learned from past years and set a reminder in our phones. The boys have a lot of fun waking up and running to see what new spot he's in. I'll be sharing more about his welcome back breakfast soon.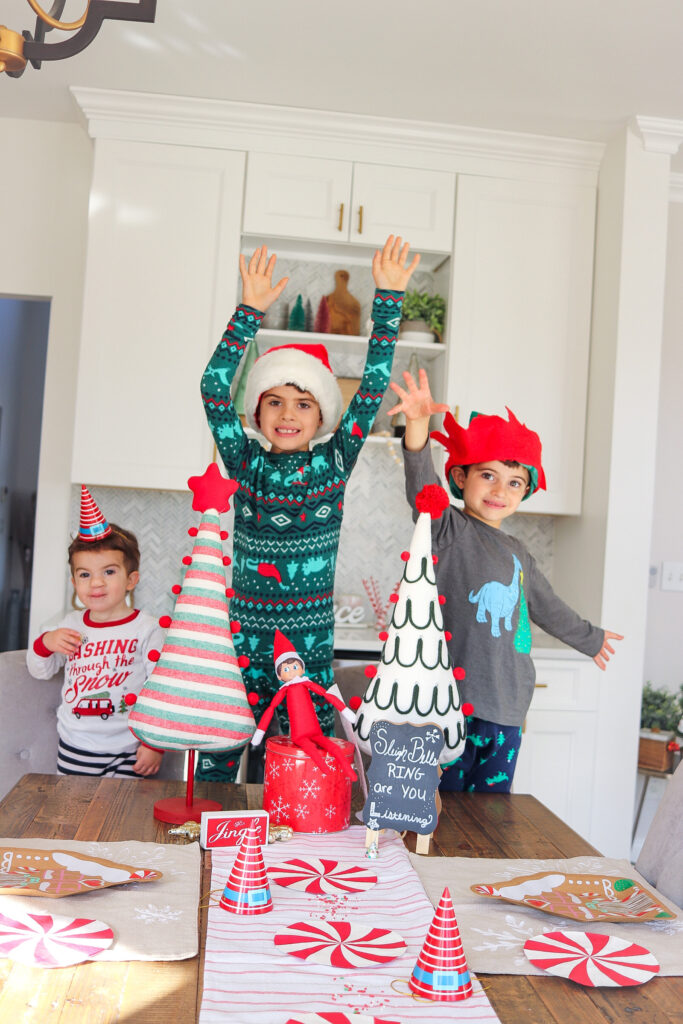 Oh Christmas Tree:
Earlier this week I shared the fun we had picking out our tree. I love that we get to look outside and see these in our yard. It makes me so happy to share the fun with our friends, family, and neighbors who get to take home one of our trees. I love when they send us pictures and we get to see them all decorated in their homes.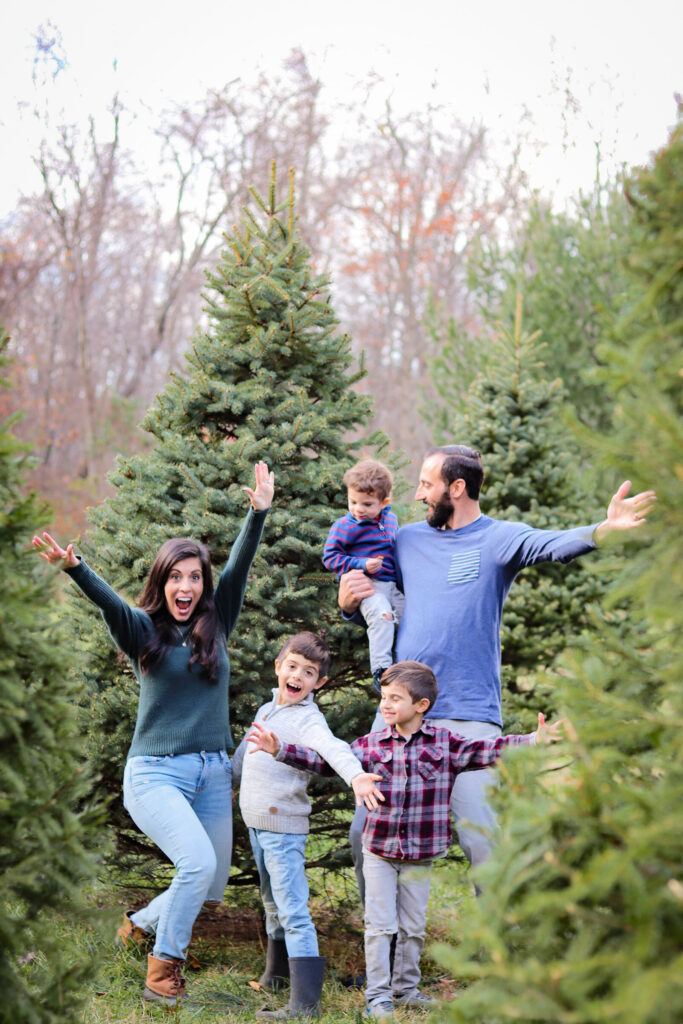 Advent Ladder:
Some of you might remember I did this Christmas advent ladder last year. I ended up loving it so much that I put some of my throw blankets on it and now it's part of the decor.
Eric ended up finding this new (well not really new, new to us) ladder on the side of the road being thrown out. The good man that he is, scooped it up knowing I could make it into a project. And that I did. You can watch a little video I put together here.
What I love about doing this advent for the boys is you can be as creative with it as you want. I add in little trinkets here and there, have days of random acts of kindness, they get to stay up late, pick a favorite movie, etc. We also read a verse from Luke chapter 2 every night and discuss it as a family.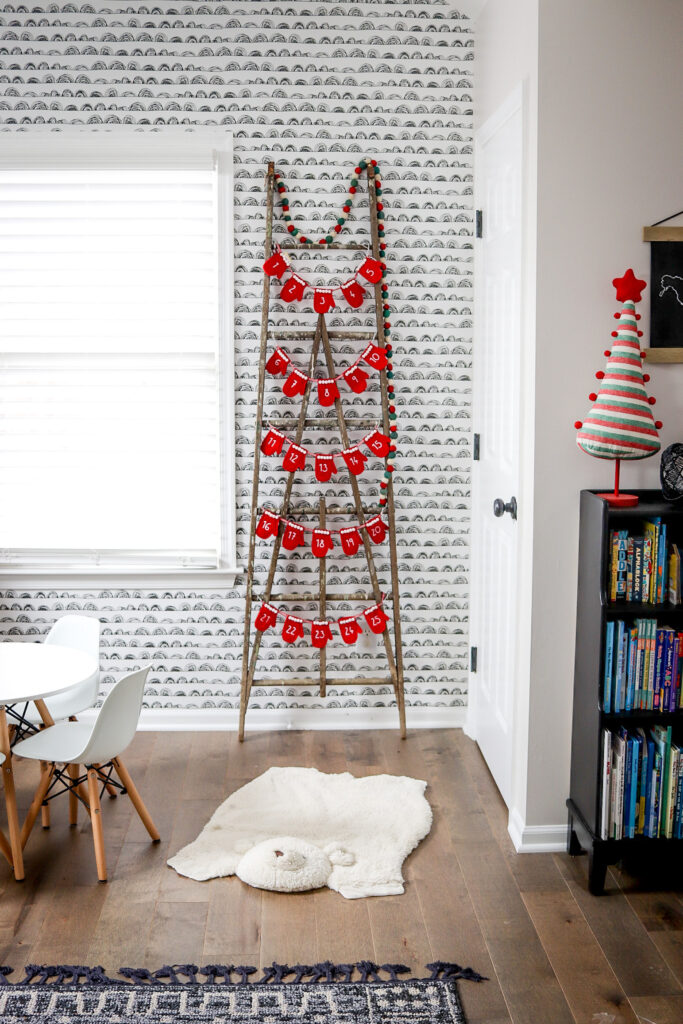 All Decked Out:
I mentioned I would share a pic of our tree decorated, and here she is! We measured properly this year and didn't pick a tree that took over half of the living room.
I've kept this one to primarily gold, silver, and white decorations. We also have all of our travel ornaments on this tree. C placed a bunch a Christmas balls at the bottom of the tree and was the cutest little thing doing it. I didn't have the heart to move them around. Every time I see them hanging low it makes me smile.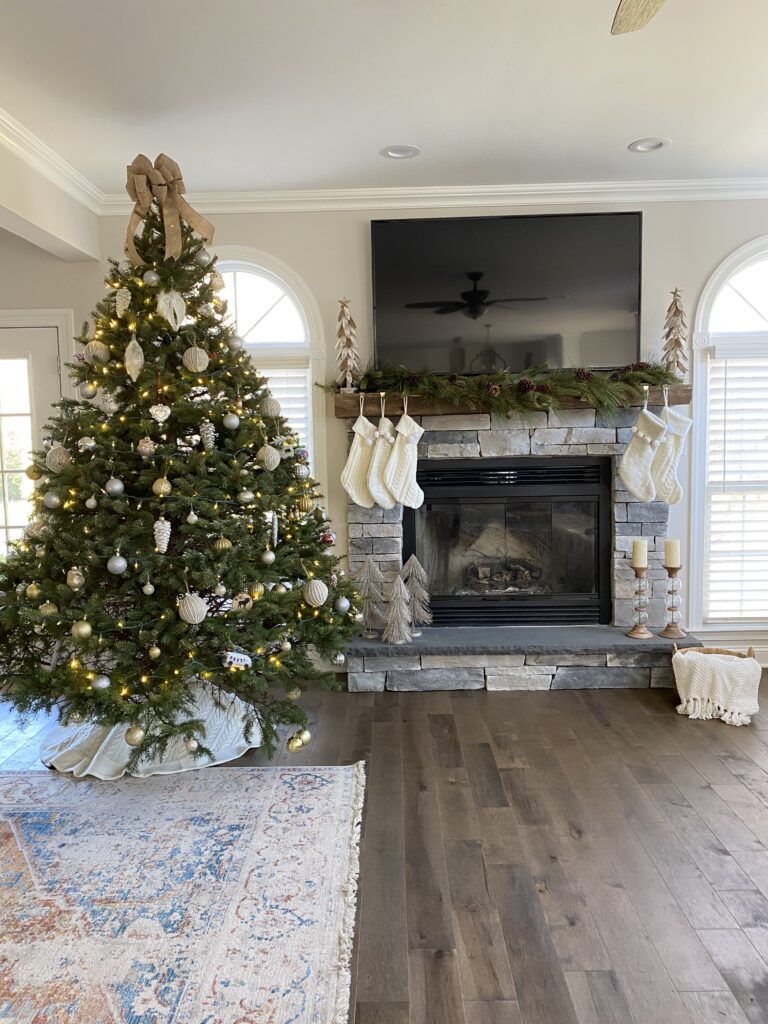 Favorite Finds:
You might remember some of the pre black friday sales I scored last week. Well, my shipments came in and I am in love!! I seriously think this is going to be my winter uniform. I'm talking neutral, comfy, ahhh I'm in cozy heaven. These slippers were a big seller last week so I'm linking them again (and as of now they have most colors and sizes in stock-they sell out fast). Also linking my sweatshirt (available in gray and black) and joggers as well.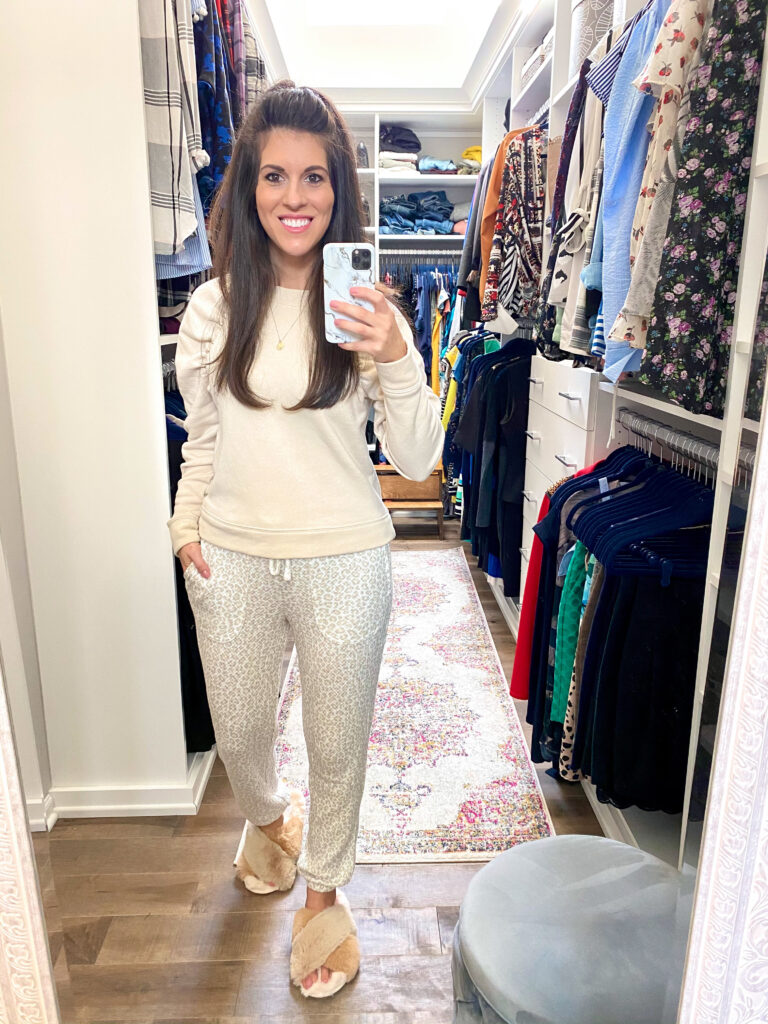 Andrea shared this nifty multi tool pen that will be perfect for Eric and will make a great stocking stuffer. I'm always looking for new stocking stuffer ideas.
I felt like I was missing something from my fireplace area, so when Target had a promotion for $10 off $50 (ends tomorrow) for Christmas decor, I went for it. I picked up these champagne tinsel trees in different sizes and a new tree skirt.
I hope you have a great weekend!