Happy Friday, friends! The countdown is officially on. We are one week out from Christmas day! It feels like it crept up way too fast even though we didn't have a ton going on this season.
This was a random week for us as we soaked in all the holiday cheer and enjoyed the laidback feel and extra time together.
Here's a look at some of my favorites from the week…
SNOW DAY:
I think if my kids were choosing an order in which these favorites should go, they would say having a snow day is at the top of their list.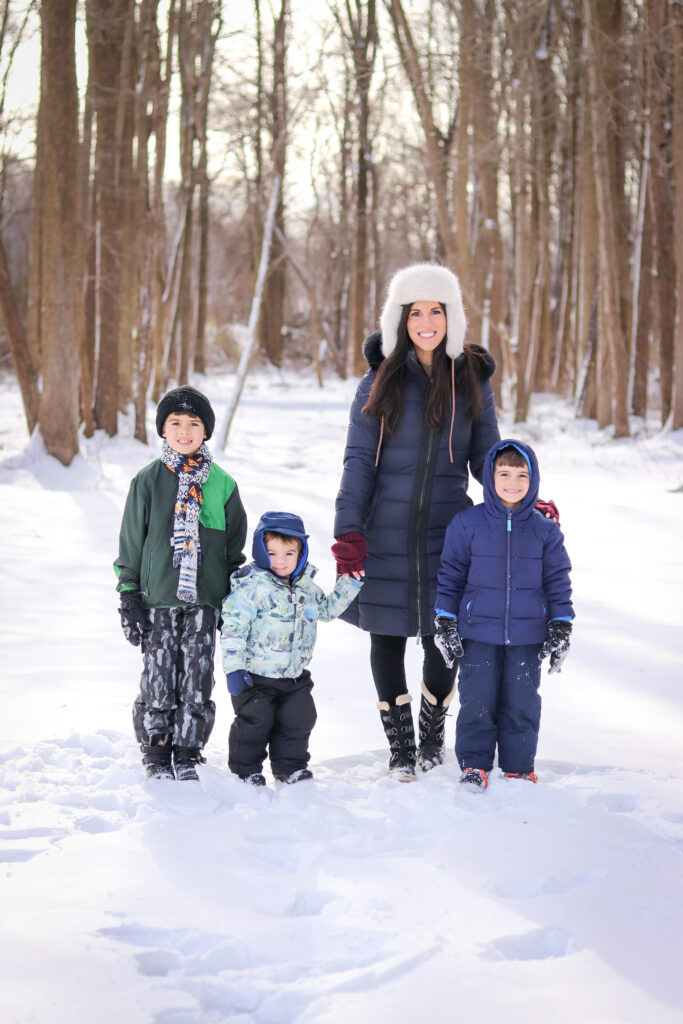 Talk about some wacky weather. One day it was 69 degrees and the next we are getting snow. I can't really remember the last time we had snow before Christmas. Maybe when I was little? That's a question for google, or my dad, he seems to remember really random things. Having snow before Christmas has added a magical feel to things. Seeing all of the houses decorated and glistening in the snow has been a pretty sight.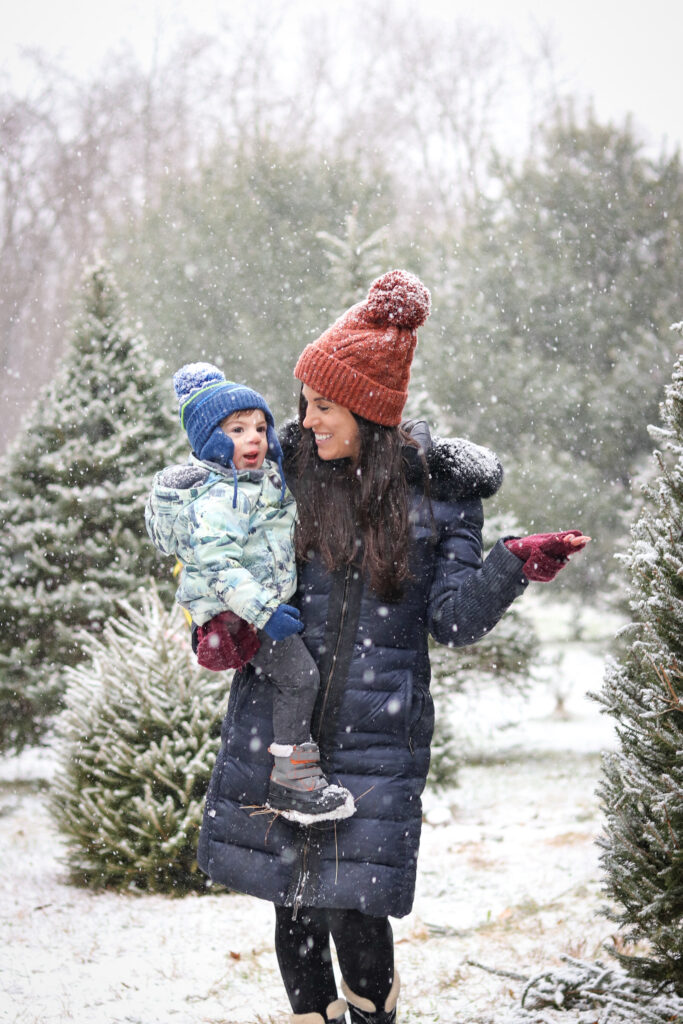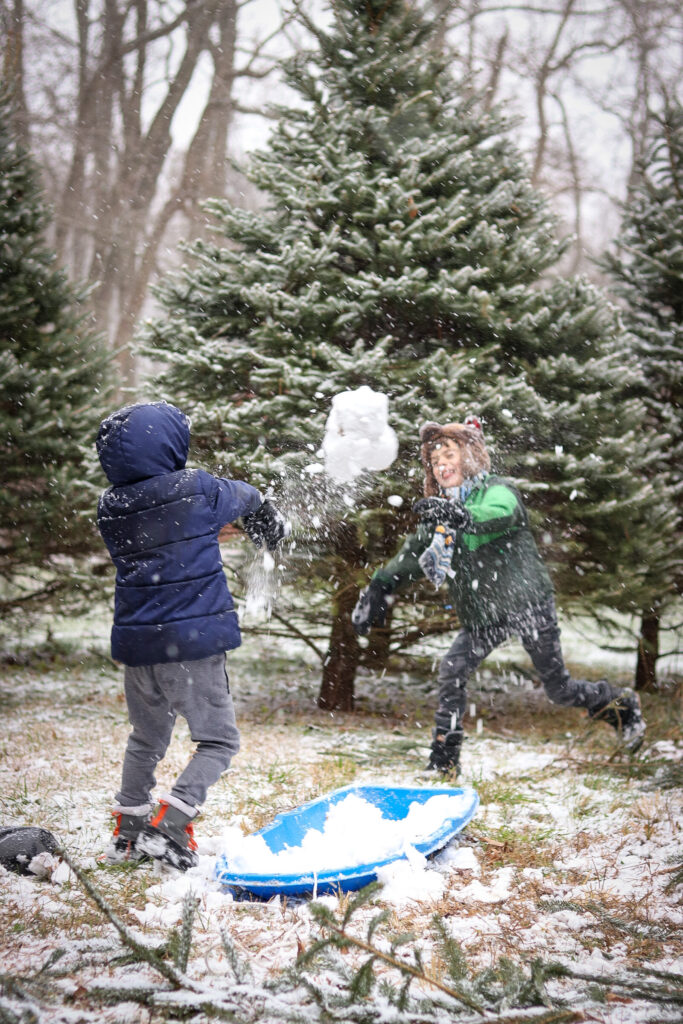 You guys, seeing C's excitement about going outside just melts me. Although, I think he enjoyed it more when there was less on the ground and he was outside while it was snowing. When we went out the next day, I think it was harder for him to walk in and he didn't seem as thrilled as the day before.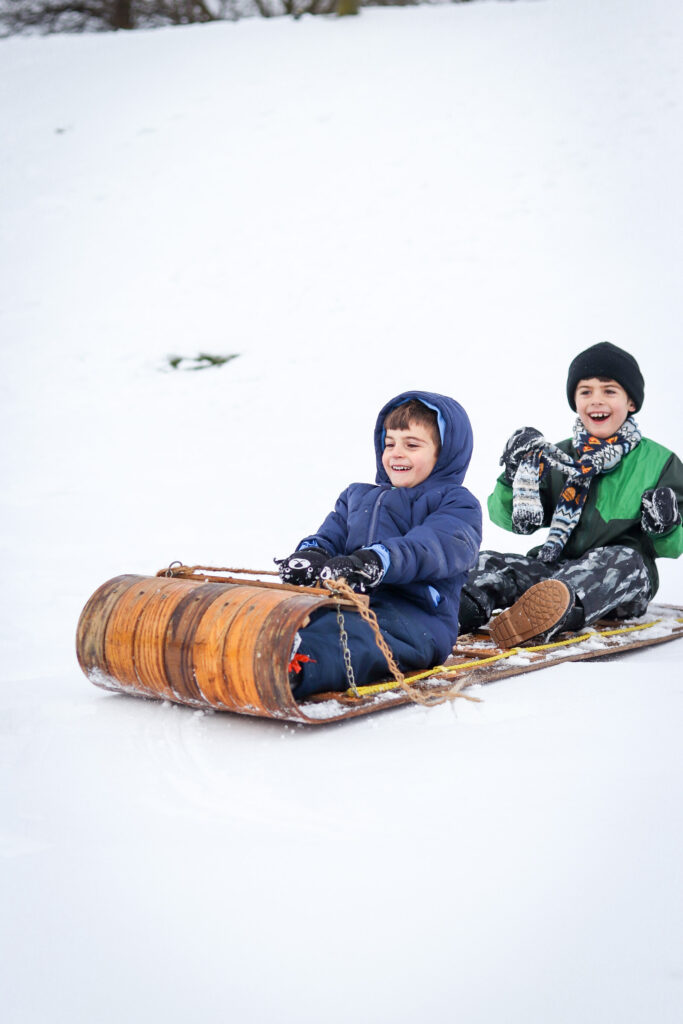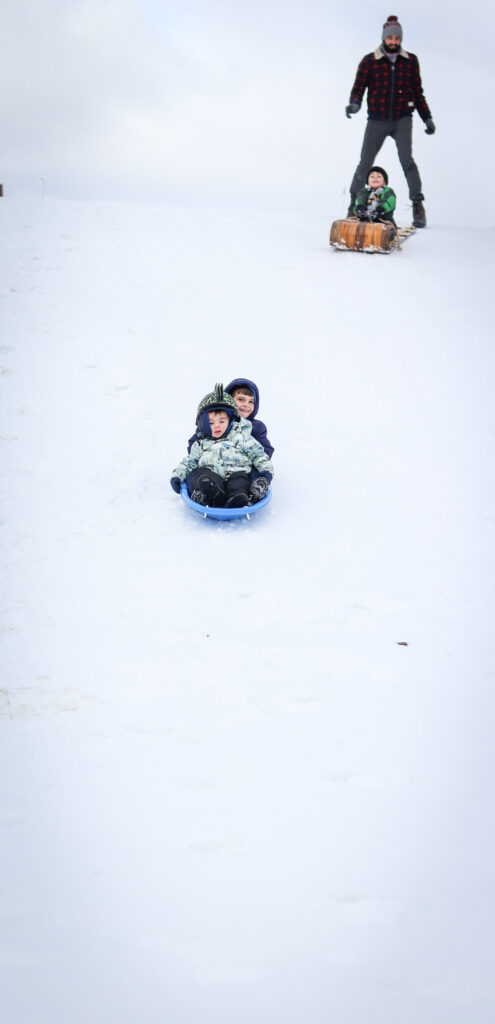 My older boys, talk about a different excitement. Even with things being able to quickly switch to virtual learning, their excitement was off the charts when they found out they had a snow day. There's something so special when you're a kid and you find out you don't have to go to school for the day. It was a nice surprise that I think we all needed.  
DRIVE-THRU CHRISTMAS LIGHTS:
Like most of us, we're missing some of our favorite traditions around this time of year. I have to say though, it's made the ones we are able to do even more special. We always wanted to check out one of the drive through light displays that are near us. We decided to make a night out of it and take it up a notch. We all got in Christmas PJs, picked up Chick Fil-A for dinner and ate it in the car, and then enjoyed driving through all of the lights. I also tried the peppermint smoothie and I am hooked! I took a lot more videos then I did pictures, so hopefully you tuned into my instagram stories to see how pretty everything was.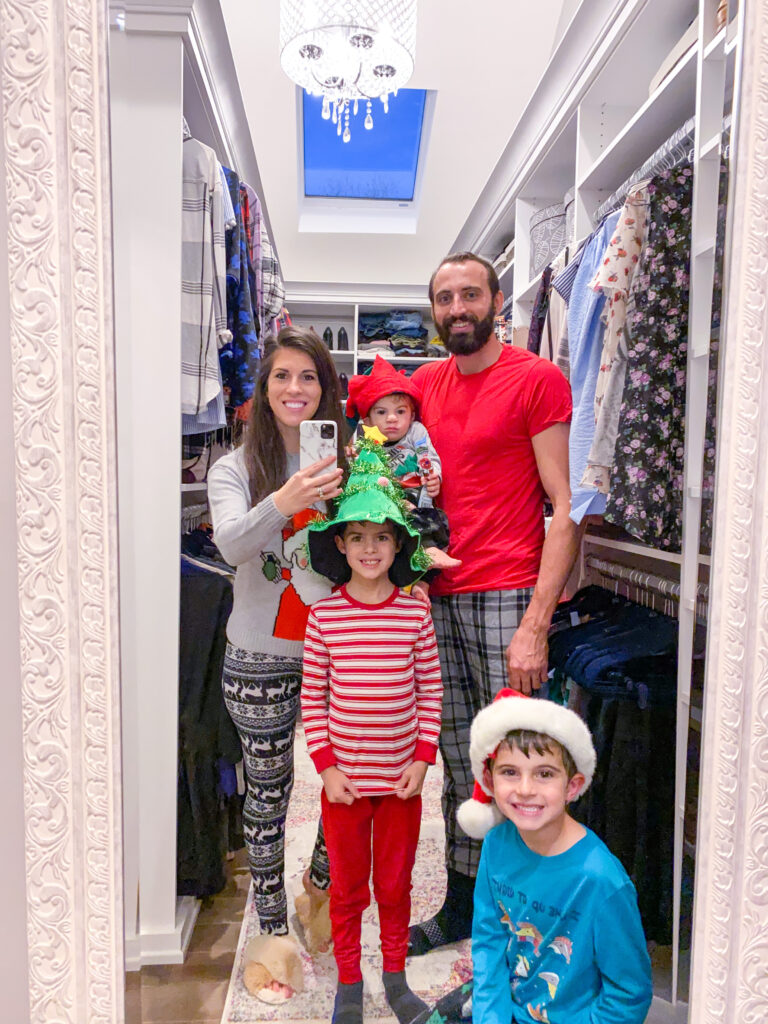 GINGERBREAD HOUSES & CRAFTS:
We had fun decorating our gingerbread houses and doing some crafts this week. They were both activities that I added to the boys advent calendar. I have to say, I wasn't in love with the gingerbread house village kit we got this year. Ugh. The only reason why I went with it, was because it came with five little house when all the others had four.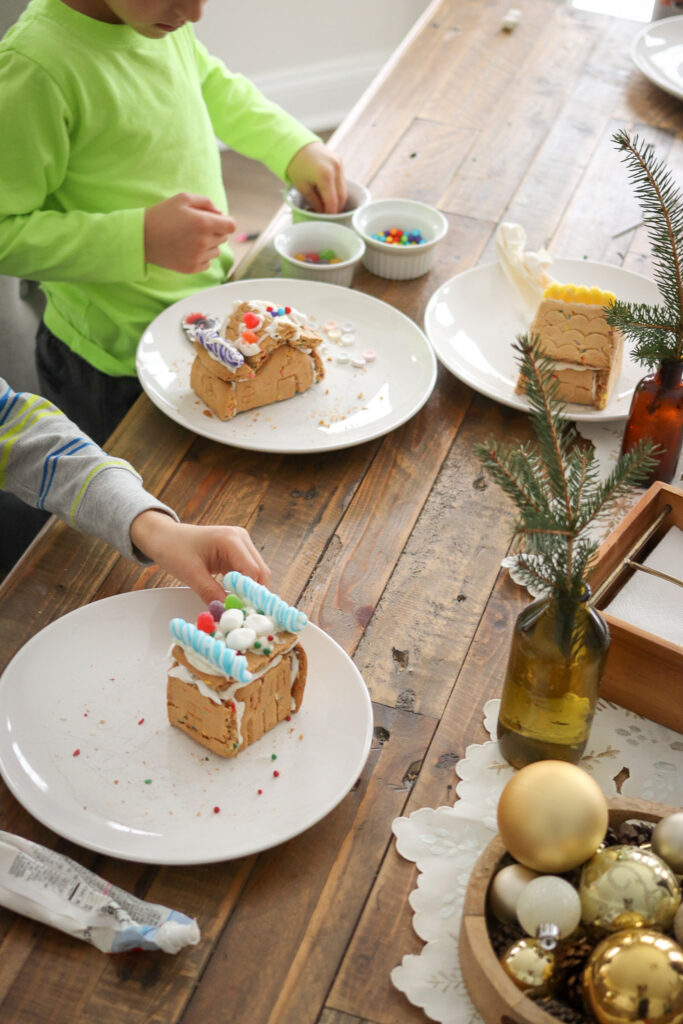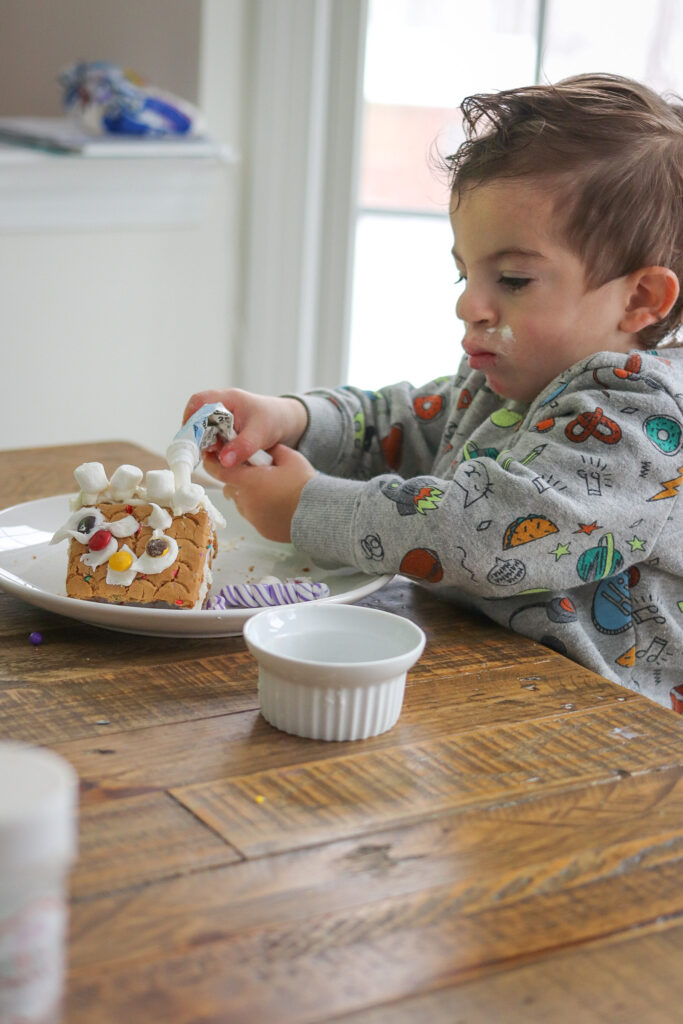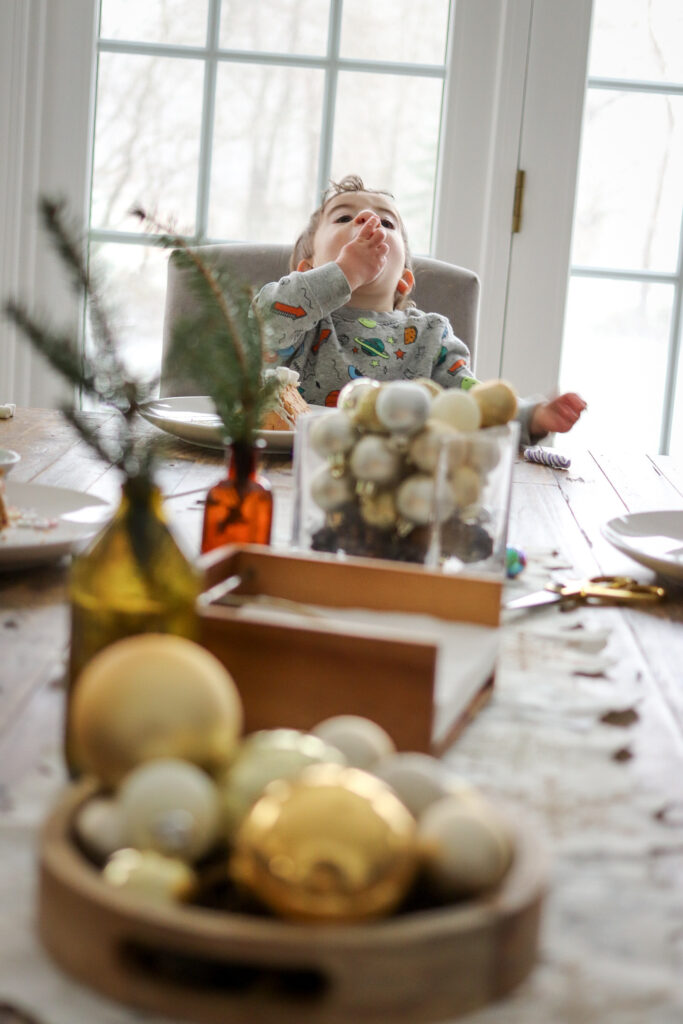 It wasn't horrible, they were just a lot harder to put together and only gave one option and color for icing. The boys asked if they could use some of their leftover halloween candy since we all agreed they never give enough to decorate the houses. I loved the idea and now I think we're going to save some extra candy every year to put our personal touches on them.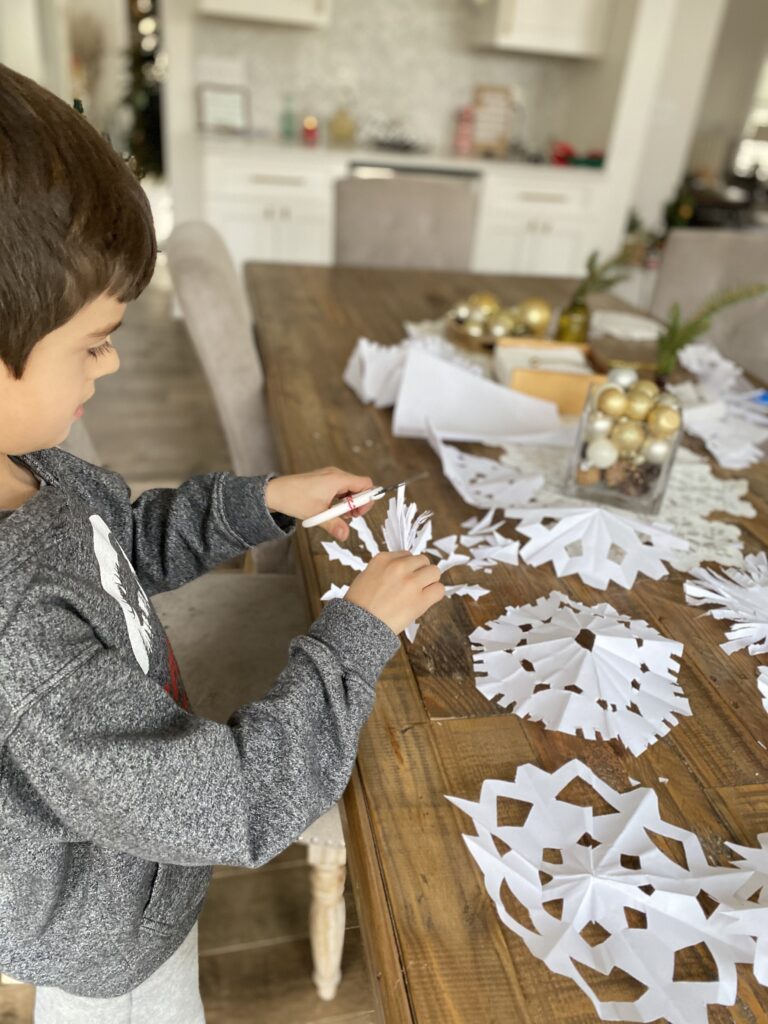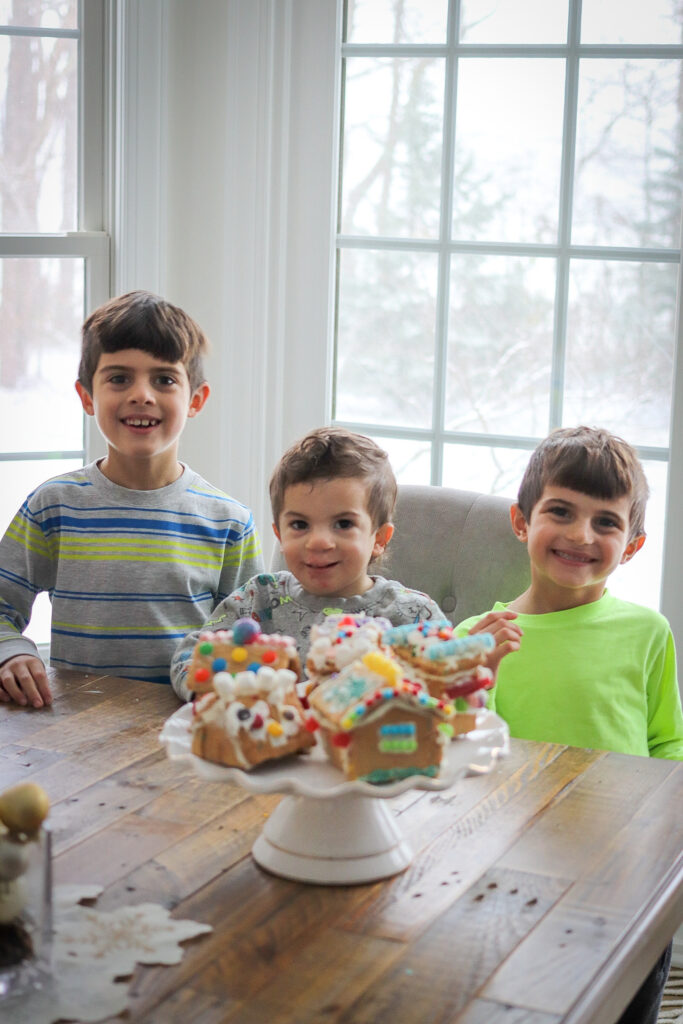 It was a lot of fun to see, C, so into decorating his, and also sneaking a bunch of the treats. I think we confused the little guy because when I put all the houses on the cake stand he thought it was his birthday. He had us cracking up and made us all sing happy birthday to him. He is the sweetest little thing and I can't wait to tell him about it when he's older. I mean, I can wait, don't grow up too fast, buddy. I'm thankful for this sweet little memory.
PLANTING MORE TREES:
Remember how I mentioned we had some wacky weather? Well, a few days before the snow we were walking around in sweatshirts enjoying the warmer weather. We had a tree cutting day last month with some of our friends and a few of our neighbors also came to get some of our trees.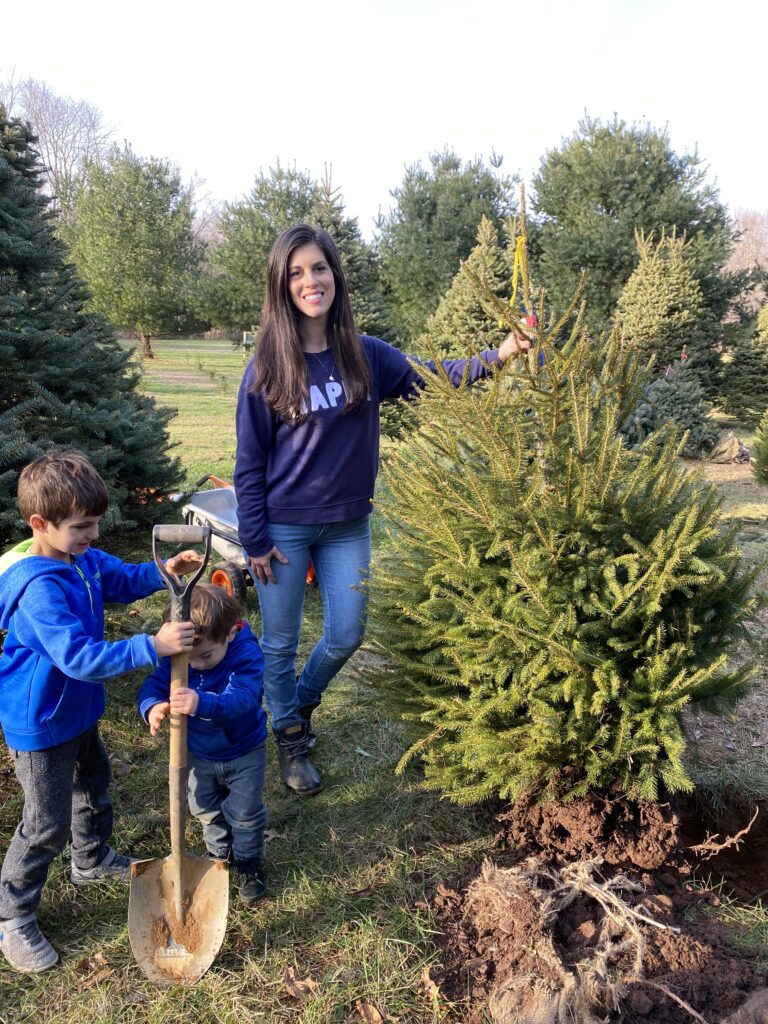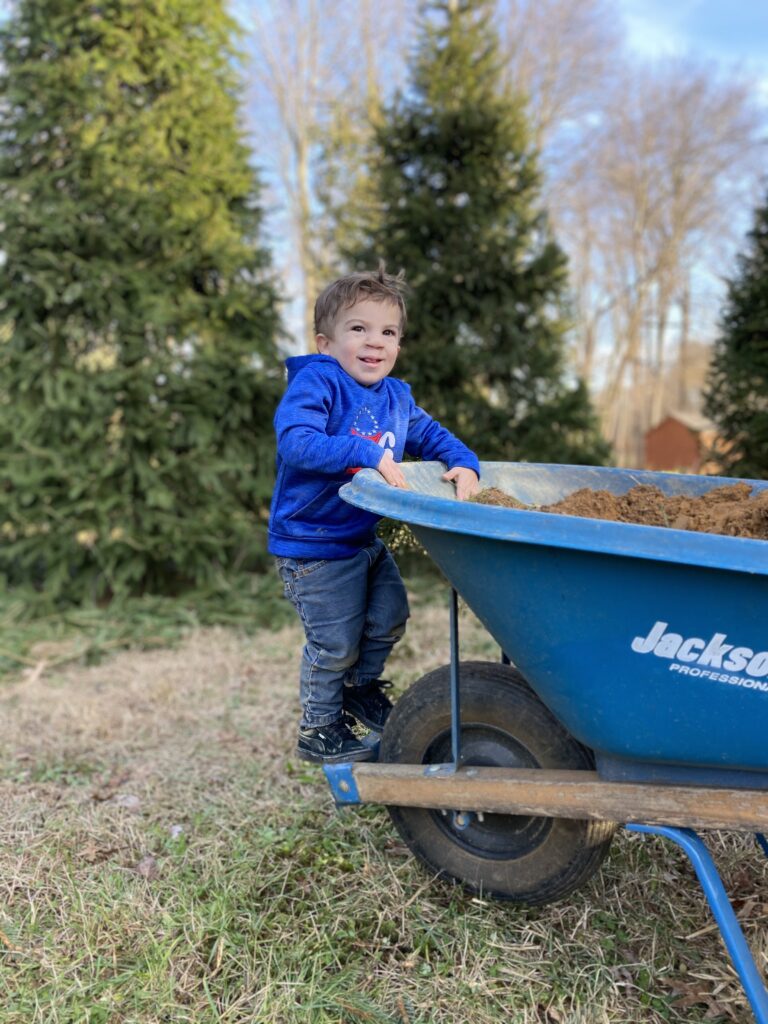 Everyone was great with donating to the boys tree fund tip jar as they know we have a cut one, plant one, motto. This season we were able to pick up some larger trees to replant that will hopefully cut down the growing time in between our smaller seedlings that still have a ways to go.
FAVORITE FINDS:
This section contains affiliate links. Thank you for your continued support and happy shopping.
Dun, dun, dun, the last few days for shopping are here. How's everyone doing? Eric is always the hardest for me to shop for. Not because he's difficult, but it comes down to what does he really need or will he actually use. He's much more of a practical gift guy and doesn't like the idea of opening just to open concept. So anyway, he's the last one on my list.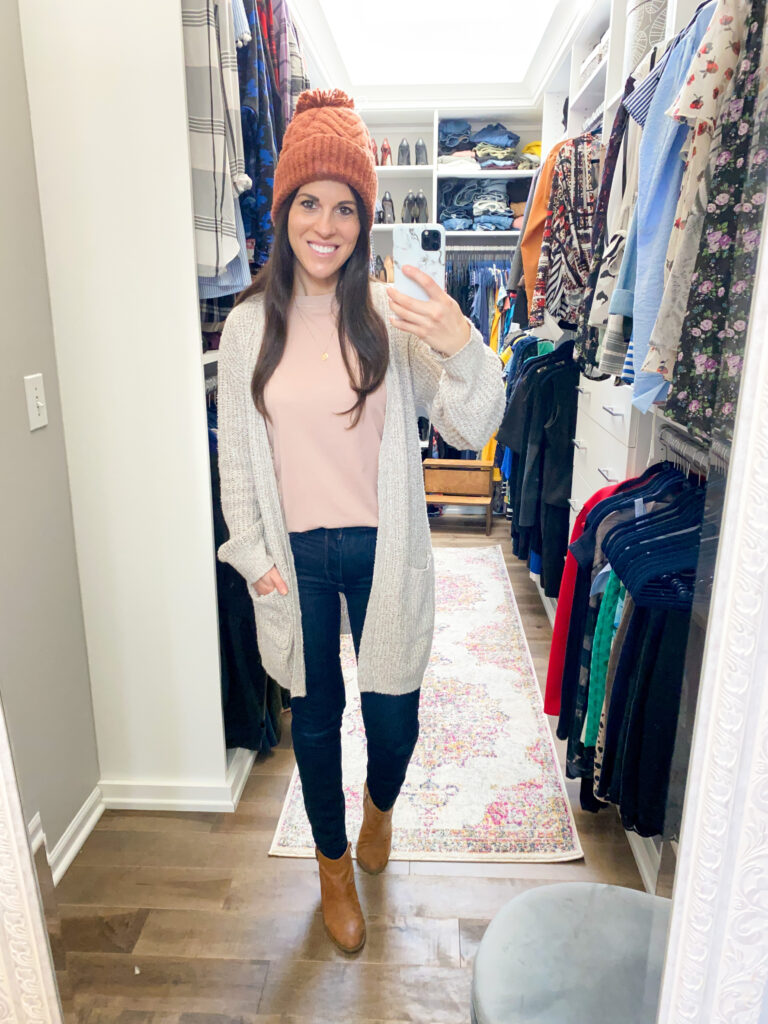 My favorite layering tees are on sale 2 for $14 (until the 19th) so I'm linking them again here. My rust colored beanie was a big seller last week and I can see why. It came within a few days and was perfect for the falling snow. It's fleece lined and super cozy. It comes in a few colors that are all great. I'm thinking about it in oatmeal as well to go with my most recent purchase. And what is that you ask?
Well, after seeing the snow come so early I don't know what this winter has in store for us. I only have one longer coat and the price on this long frost-free puffer, and the color, had me sold. I also picked up these silly cozy socks for the boys as an extra stocking stuffer.
I hope everyone has a great weekend!