Happy Friday, friend! Thank you for joining me. I hope your week was a good one! Ours was good for the most part, minus some crazy moments, but that seems to be life lately. I opened up in my stories about my youngest having some serious tantrum moments. I know it's a phase and we've been through this before, but some days can feel exhausting. I appreciate all the encouragement and moments shared that help all of us to feel less alone. Even though we know deep down we aren't the only ones going through something, it's nice to connect with others and be a support to them.
Moving on, let's get into some favorites, shall we…
Dr. Seuss Fun
I love the tradition we've had of taking a fun pic for Dr. Seuss day. The Lorax is one of the boys favorite movies so we had to go with adding in some truffula trees, and I can't say I didn't have fun making them! We also did our traditional silly breakfast. Read Across America was different this year and a lot of schools took away Dr. Seuss day. The boys weren't able to dress up this year, even though their teachers did try to make it fun for them. I understand the importance of reading different literature and different topics, but after all that our kids have been through taking away the silly themed days felt drastic. It's something they always looked forward to and feels like a piece of childhood missing.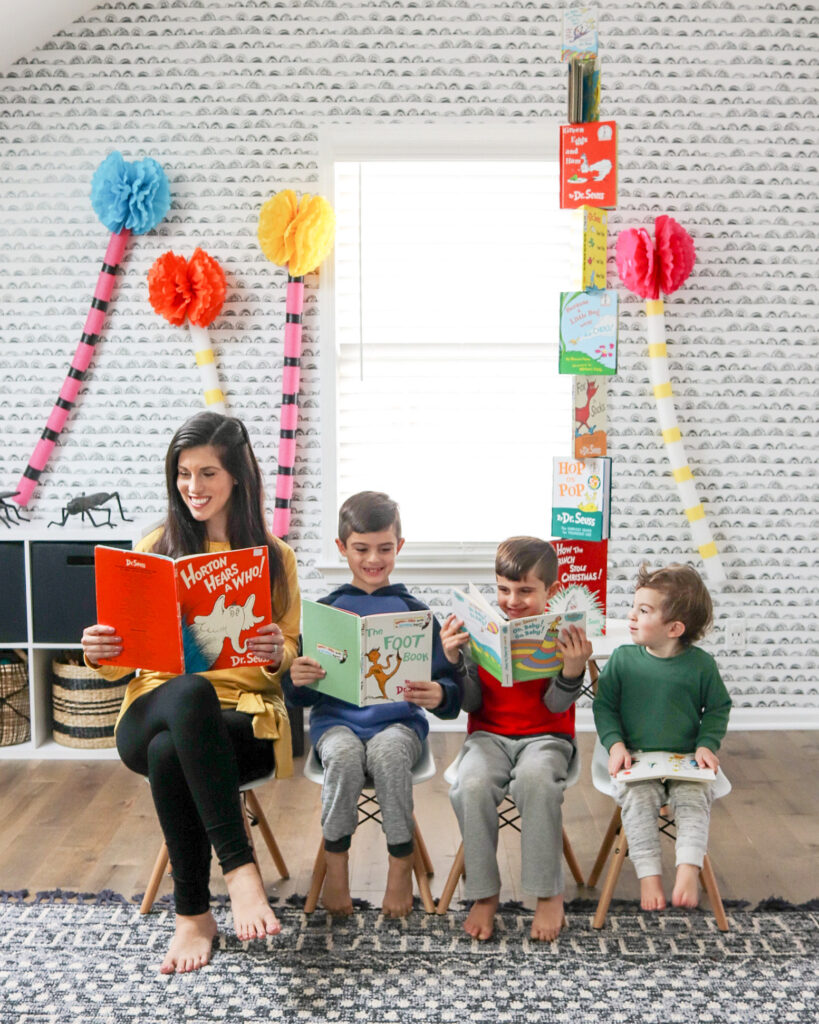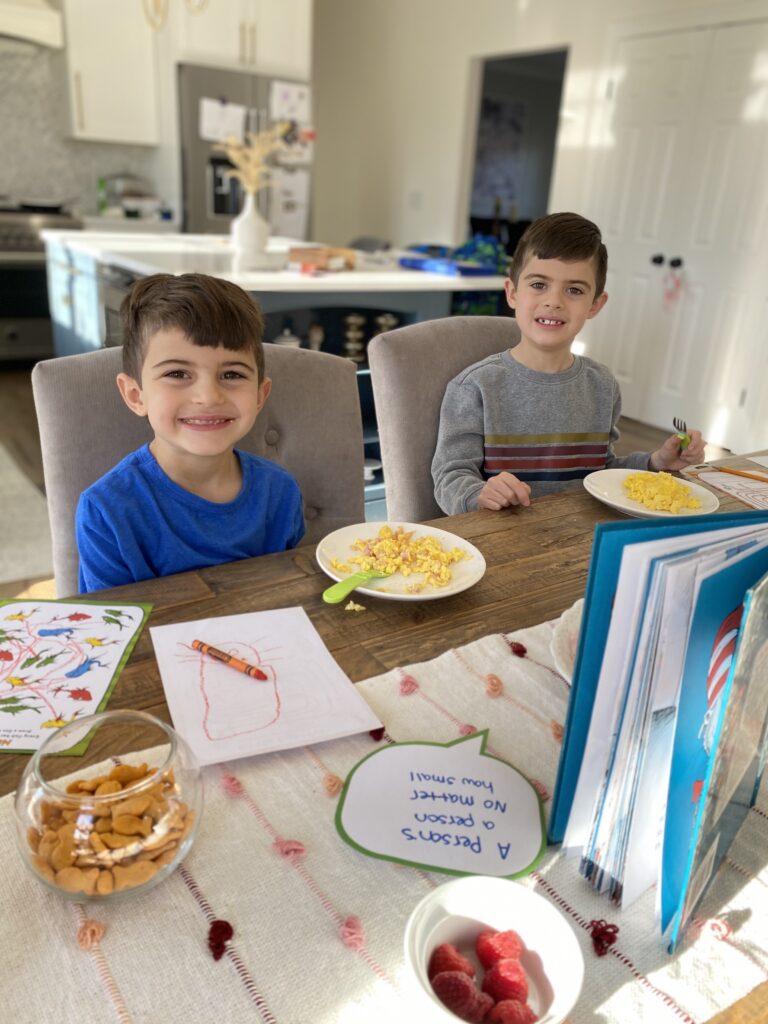 Kid Free Time
Over the past year I know that it's been super hard for parents to really have a break or get significant alone time. But man, we needed it. I also opened up on my instagram about how it can be hard for me to accept help at times. I'm all for my kids making memories with family, but if it's not offered, I don't usually ask for it. I know that's something I need to work on. Maybe it's not wanting to feel like we can't handle things on our own, feeling guilty for wanting a break, or knowing that having someone else watch 3 kids can be a handful. My mom comes to see the boys pretty often, but with her work schedule she doesn't always have two days off back to back. That makes any type of overnight fun for them far and few between.
Well, last weekend she was able to have the boys spend the night and it was just what we all needed. Eric and I know that making time for ourselves is important, and it's not that we don't want to, it's more about having the proper care for our boys. Hopefully as things start to get back to a better state we can make it happen more often.
Outside Time
It wasn't exactly the warmest week, but we had some sunshine, and that my friends counts for something! It gave me all the feels. I went to the dollar tree and picked up some more things for the boys Easter baskets and ended up grabbing a few random things. Who knew a jump rope, dollar store version of a skip it, and new box of chalk would bring so much joy. It's a nice reminder that sometimes it doesn't need to be anything over the top, simple and fun are what kids crave.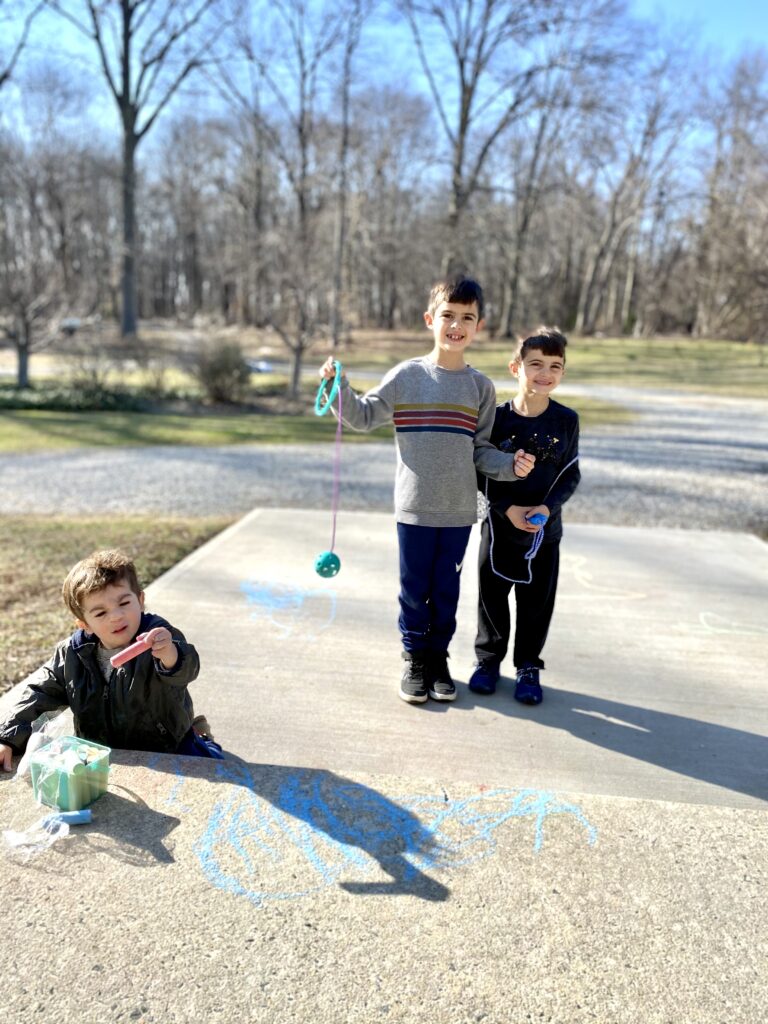 Taking In Small Moments
It can be easy to get wrapped up in looking forward to big time events or monumental moments, but what's fueling me are those small every day moments. I'm trying to be more conscious of them and taking them in as they come. It can be as simple as an extra hug or having 10 mins of peace to sneak some reading in.
I recently picked up this vase at Homegoods and clipped some of the dried onion grass from our soon to be sunflower patch. I love this simple little edition and how it adds a bright neutral feel to my kitchen. It really can be the little things.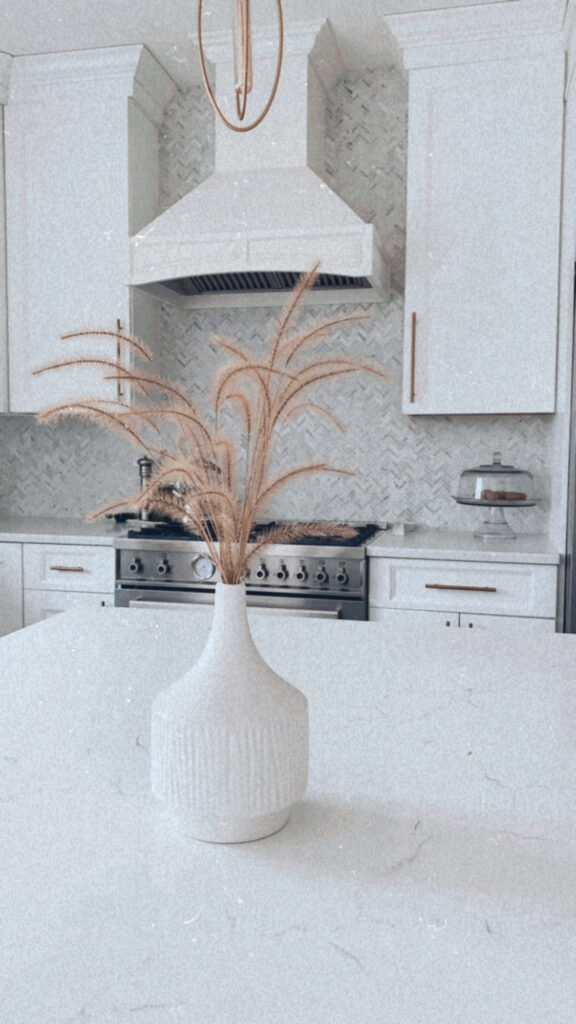 Recent Purchases
I love catching a good sale and was happy with all of my recent purchases! I shared with you earlier this week my recent finds. In case you missed it, you can check it out here. My sweatshirt shift dress was a big seller and I hope you all enjoy it as much as I do. Coming in second was my super comfy jumpsuit that I practically lived in this week. My super cash roped me into some more purchases that I'll share next week once they arrive.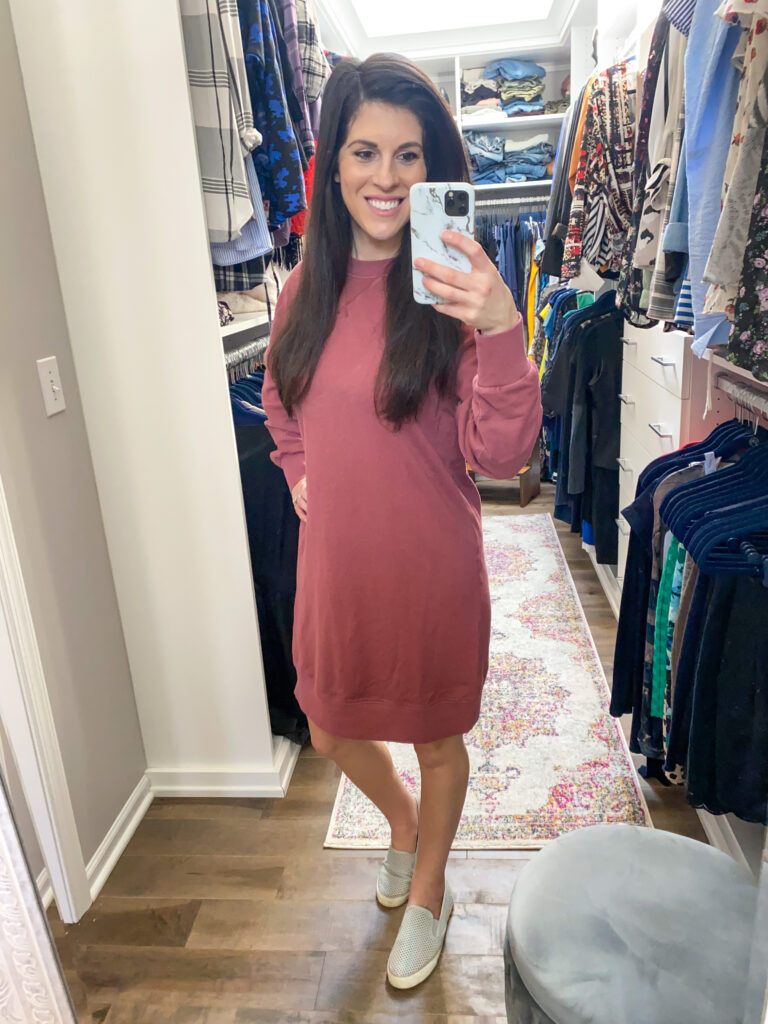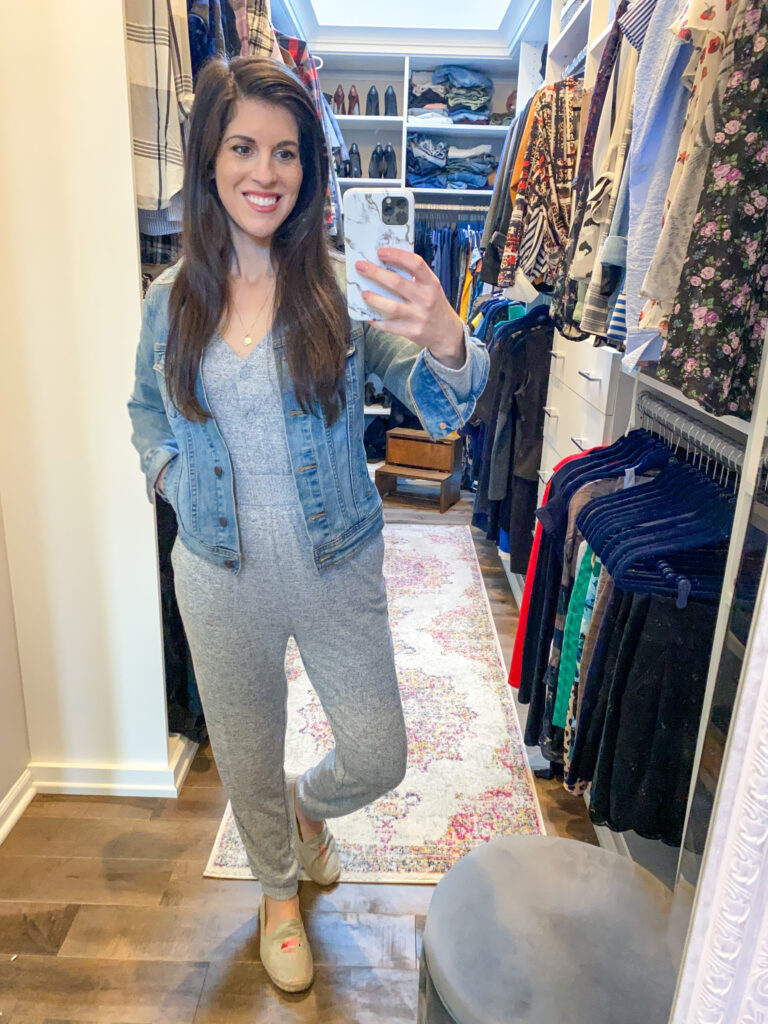 I hope you have a great weekend!