Happy Friday, friends! I hope it's been a good week and your holiday season is off to a fun start. Like most of this year, the holidays will look a bit different for us. Regardless of how everyone decides to celebrate, there's still so many great memories to be made.
We're looking forward to another low-key weekend and doing some things around the house. The boys have a new found love for getting the mail and opening all of the Christmas cards that are coming in. We'll be continuing our tradition of family fun Friday (which we do every week) with pizza and a movie. I'm all for holiday movies this time of year (we've watched one every night), but the boys were so excited to see the new Sonic on demand that we opted for that to be our movie tonight. Of course our little hedgehog will be present to watch it with us. Have you seen it?
Let's take a look at some of my favorites from the week…
WINTER ON BROAD:
We had so much fun checking out this walk through light display in Philly. We purchased tickets back in October before things started getting really crazy again, and after weighing our options and feeling comfortable since it was outside, we decided to still go. I'm glad that we did because they did a good job at adhering to the time slots and limiting the amount of people.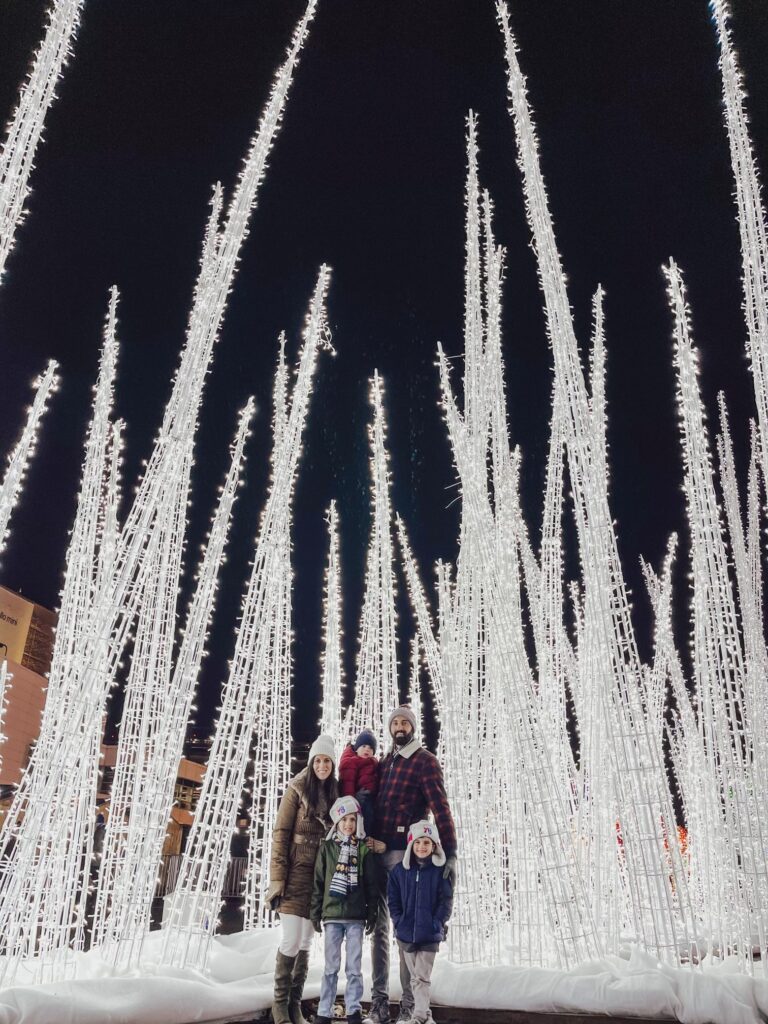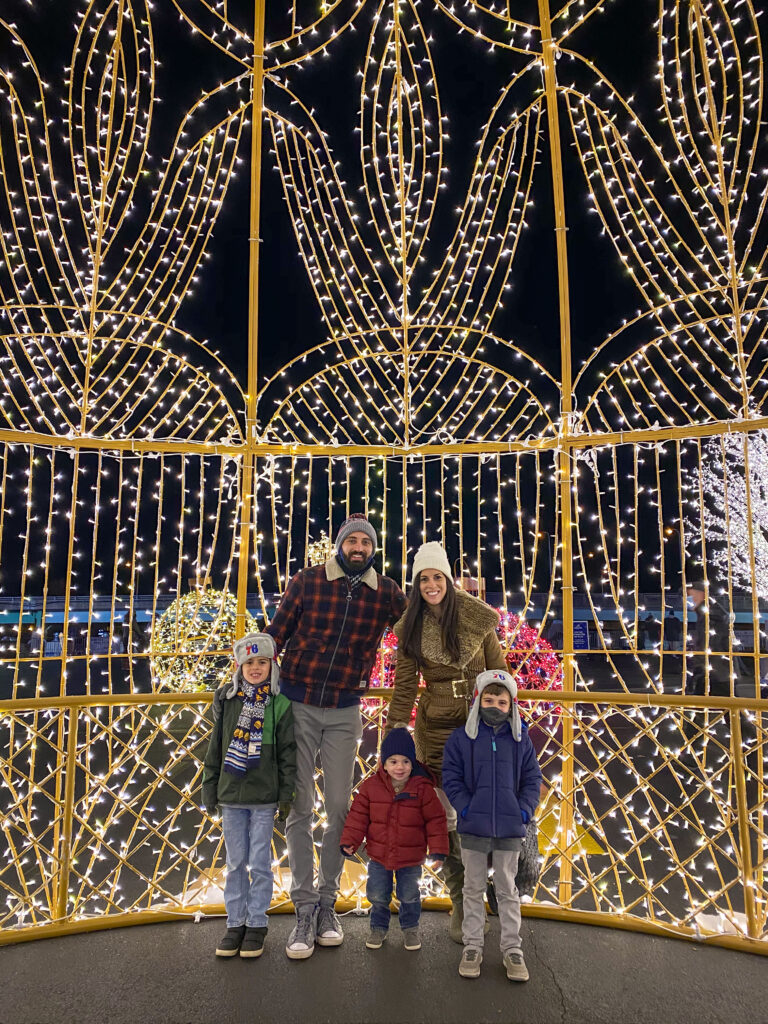 ENTRYWAY TREE:
Last year we started the tradition of having a tree in our entryway to help with some of the larger overgrown trees we have on our property. It's turning out to be my favorite tree! This one is 14 feet tall and I love all the quirky character it brings with how it naturally grew.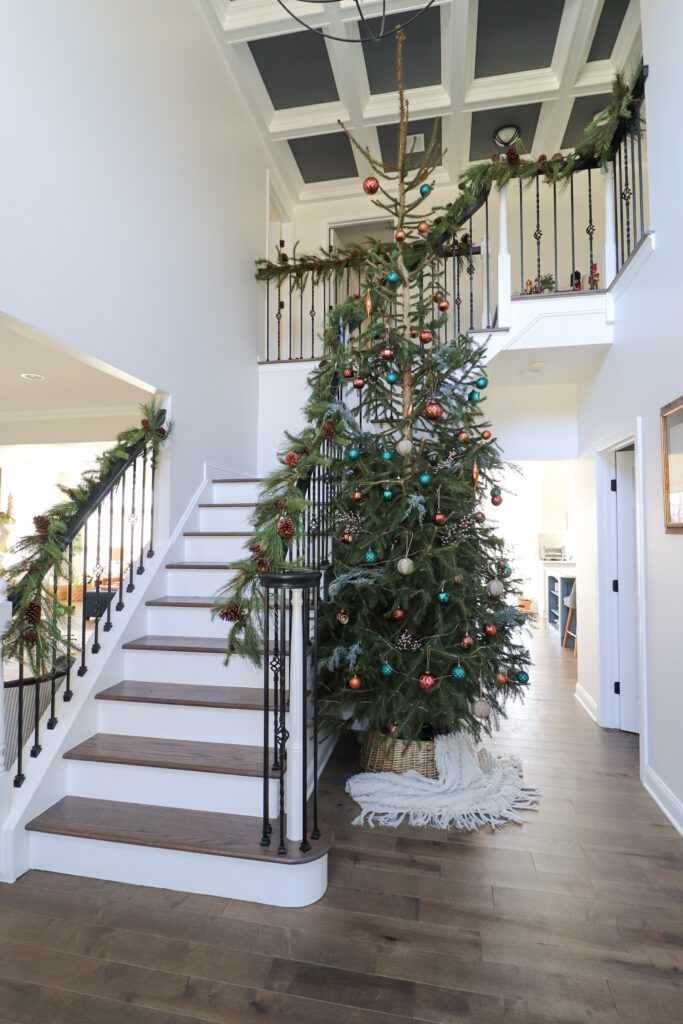 STAY LITTLE:
My little big guy has really been showing up just how independent he is becoming. He's talking up a storm and might as well be a little parrot (that's made for some funny conversations). His latest thing has been wearing his big brother's shoes. He will put them on and not want to take them off.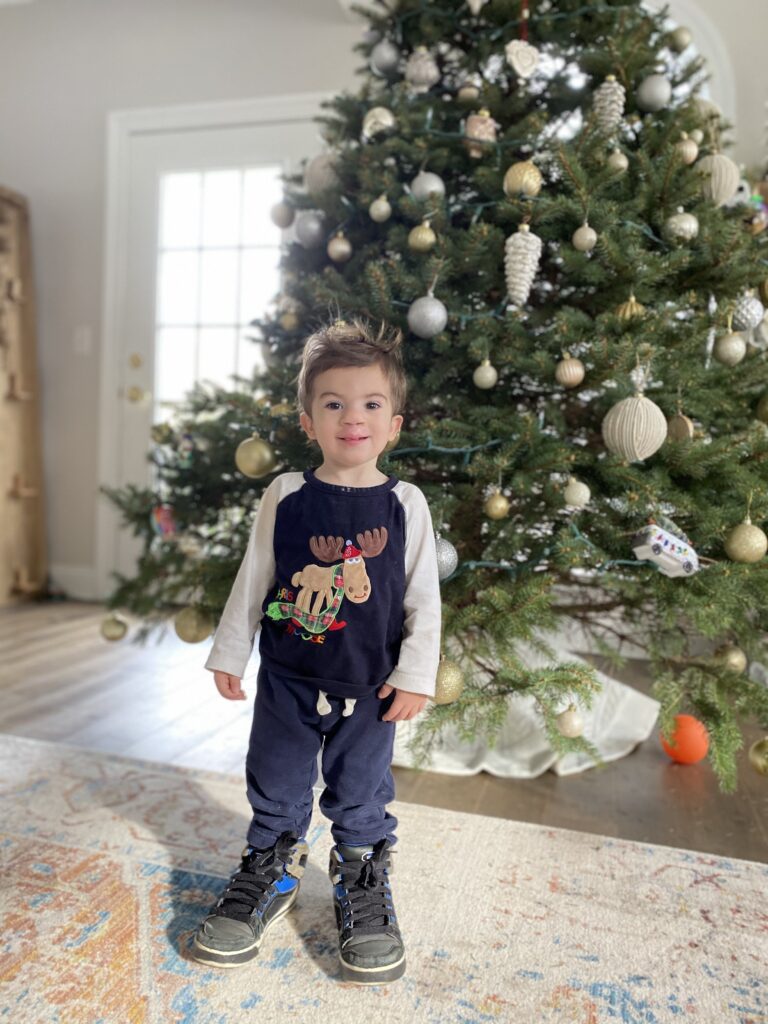 OFFICE FIREPLACE:
I changed up our office fireplace a bit this year and I love how it turned out. The boys are fully aware of how many stockings we have around the house and are hoping to find something in each of them. Let's see if I remember to make that happen. I know some of you messaged me on instagram asking about doing a home tour, and maybe if I can get my act together I'll share one here. If all else fails I'm pretty sure I'll be sharing some videos in my stories of our decorations.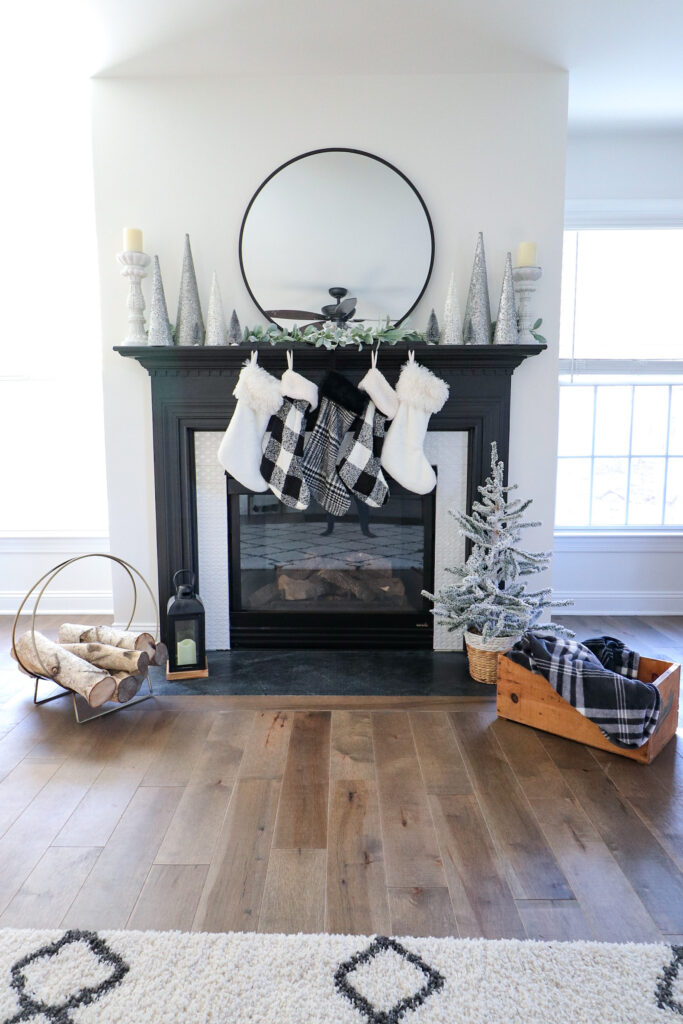 FAVORITE FINDS:
How's your shopping going? I'm about 98% done. I'm waiting for some packages to arrive and need to pick up a few gift cards and then I think I'm good.
Did anyone pick up the new Joanna Gaines children's book, Who You Were Made To Be? I saw it was recently released, and on sale, so I decided to get a copy as an extra gift for the boys. It's gotten great reviews so I'm thinking it will be a good one. I also picked them up this devotional, How Great Is Our God. We're almost finished reading, Indescribable, so this will be perfect to start for the new year.
Who took advantage of the $10 off $50 for toys promotion (good until the 12th) at Target? You might remember I picked up these Nerf shooters for the boys, so when I saw they now have a light-up target, I thought that would be a much better idea to shoot at then each other. I also scored all their stocking stuffers in store, so I'm happy to cross that off my list.
Has anyone else treated themselves during these sales? I picked up a few things for myself here and there and couldn't resist this rust colored beanie (currently on sale). I have a thing for hats and beanies during the fall and winter and usually add at least one new one to my collection. I think this will make a nice addition.
I hope you have a great weekend!