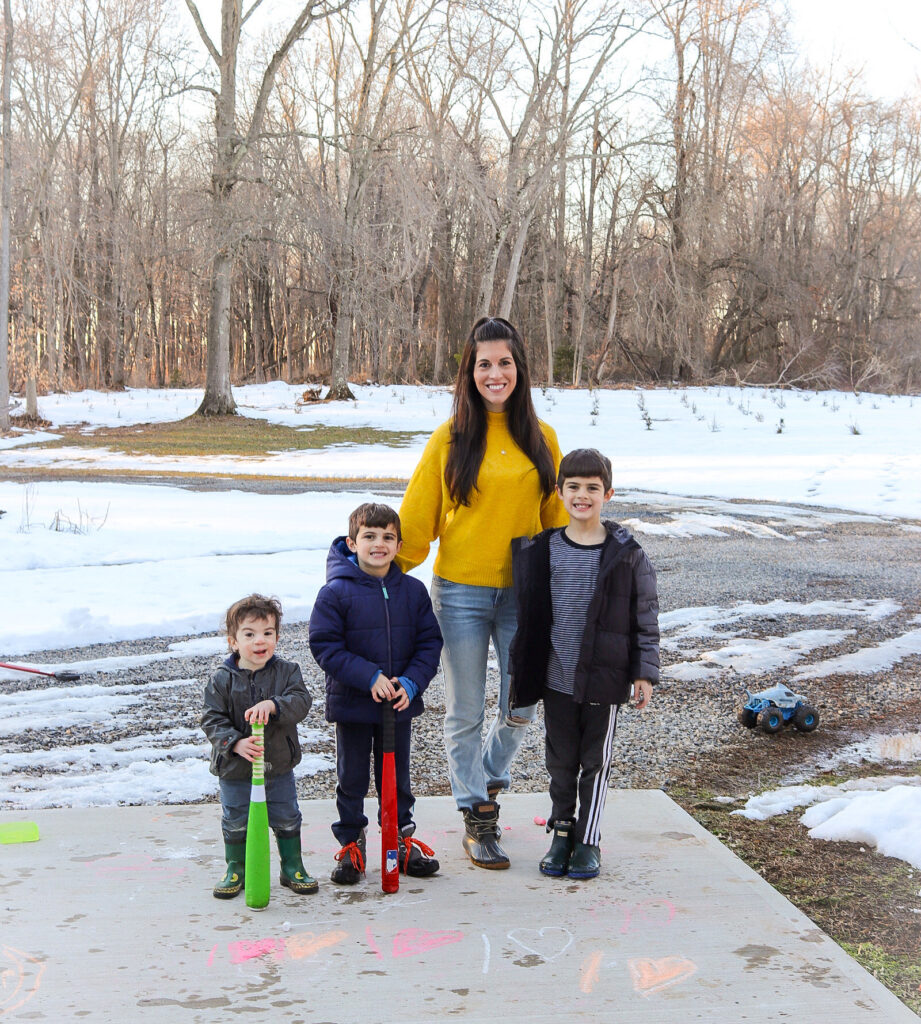 Happy Friday, Friends! I hope it's been a good week for you. Here we are at the last weekend in February with a new month ahead of us. March can be tricky but it's also hopeful knowing spring is on the horizon.
We didn't have a lot going on this week which was a good thing. It's nice to have those low-key weeks where you can really focus on things and take in the moments. I thought it would be fun to share the moments that made me smile this week.
MORE HUGS
It's been a little hard for me seeing my boys grow at what feels like lightning speed. Most of you know about our recent pregnancy losses so not having those baby moments that we thought we would be cherishing has shifted our focus.
My second son has always been the one to really allow me to have those childlike moments with him. Don't get me wrong, I love all of my boys. They each have so many great things to offer, but sometimes it feels like my oldest was born as an adult. He's always been wise beyond his years. And my youngest, I find myself clinging to his small moments because we aren't sure if he will be our last child.
Anyway, here I go rambling off on a tangent again. When I was dropping the boys off at school this week we did our typical hugs and kisses and my reminders about being kind and respectful to others. My second son was already up the walkway towards his entry door when he looked back and ran towards me. With his arms wide open, he said, one more hug mama! It seriously made my whole week.
SUNSHINE FOR THE SOUL
It's amazing what a little change in weather and some sunshine can do to change the mood. The beginning of the week started off a little rough with some snow and rain, but by the middle it was bursting with warmer temps and the feeling of those glowing rays shining down on us.
We took full advantage of being outside, even though it's a bit of a sloppy muddy mess. But hey, that's what boots are for, right?
We broke out some of our favorite spring staples like sidewalk chalk, bubbles, and the boys were anxious to find sticks and rocks under the melting mounds of snow. We're all looking forward to nicer days.
SELF CARE MOMENTS
I'm really trying to do a better job at focusing on more self care amongst the everyday responsibilities, challenges, and let's be real, chaos that can come about. We won't talk about how many tantrums I had to battle this week (insert crazy emoji face).
I started a new book this week that was given to us as a gift. It's called, Thirst: A Story of Redemption, Compassion, and a Mission to Bring Clean Water to The World. It's been really interesting so far and I'm really proud of myself for reading a few chapters each day.
I also received an awesome self care box in the mail this week as a belated Galentine's day gift with a sweet message and amazing products. The only thing is, there was no name on it. I feel so bad and would love to thank whoever sent it. The kind gesture and thoughtfulness of someone else thinking of me brought a huge smile to my face. I've taken full advantage of it and have been able to unwind at night.
THE LITTLE THINGS
Maybe this sounds kind of silly, but you know you are adulting hard when you get pure bliss out of a clean and organized kitchen. Many of you followed along on my stories when I shared more about our kitchen island being a catch all for things.
I love, love, love our island, but with that love also comes a strong dislike for the clutter that seems to overtake it. It's mostly mail, random papers, or items that the kids plop up there. You all had some great suggestions for how to tackle things and it was also nice to see that we aren't alone in this. Apparently a lot of us have counters that are great at accumulating all the things.
AMAZON DELIVERY TRUCKS ARE BASICALLY THE ADULT VERSION OF THE ICE CREAM TRUCK
Who else is with me? Ohhh the excitement that you can feel when you see your packages roll in! With so many storms around the country, a lot of our packages have been delayed. I wasn't bothered by it, I mean, there were people without water and power so my orders could definitely wait.
It seemed like this week so many things were arriving at my doorstep. Not just Amazon, but other purchases as well. I'm hoping to put a post together of my recent finds in case there are some items of interest to anyone else. Stay tuned!
What's something that made you smile this week?