Happy Friday, friends! What a winter week this has been. My heart is with all of you who have endured the crazy winter storm. My heart breaks seeing how much damage and things can be done in such a short amount of time.
We've been all over the place here. From an extra long weekend to more snow and virtual days—we're just taking one day at a time.
Let's take a look at some favorites…
VALENTINE'S REWIND:
This year Valentine's Day looked a bit different for us. Over the years we've had the chance to turn some fun winter activities into memorable Valentine's Day celebrations. It's hard to believe that last year we were in sunny California having a great time at Disneyland.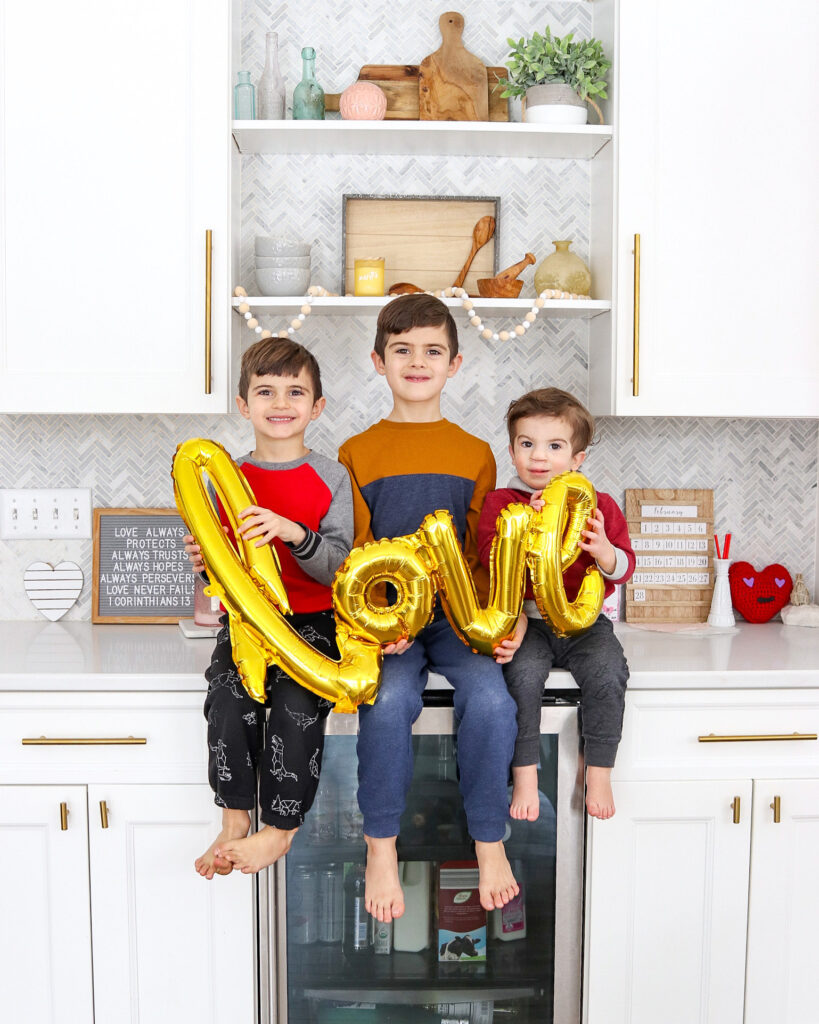 While we might have been snow covered and cozied up this year, there was no lack of love or special feelings.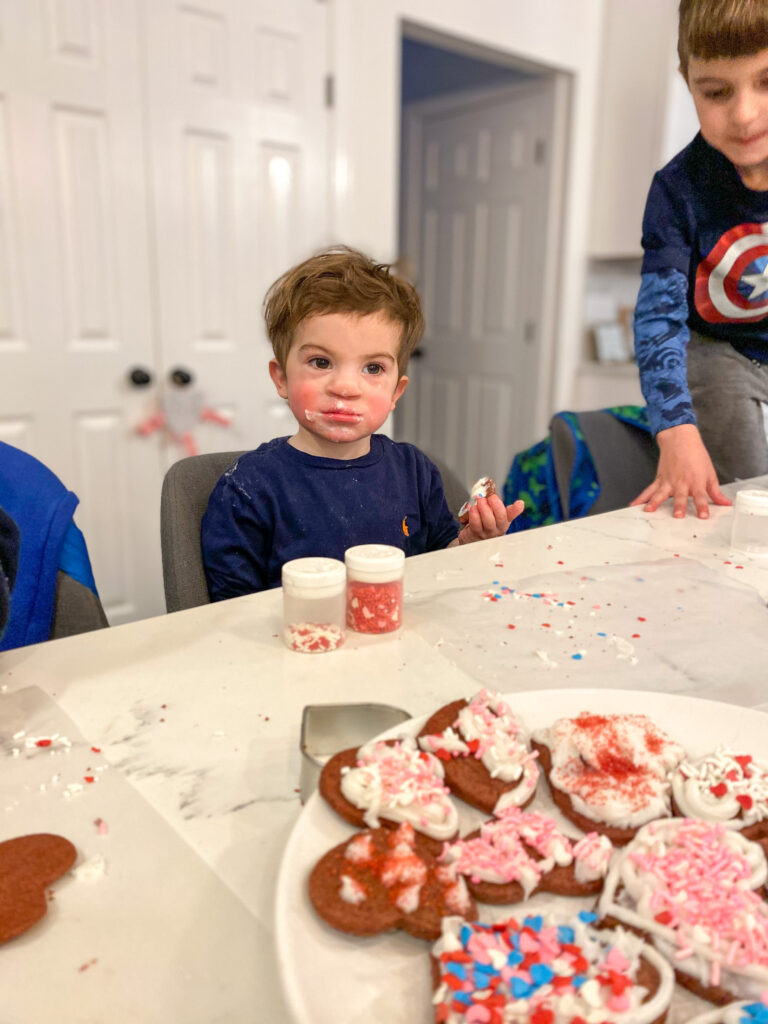 My mom came over earlier on in the week and helped me baked cookies with the boys. I'm pretty sure I'm still finding remnants of sprinkles around the kitchen, but that might as well go along with finding random Christmas tree needles here and there.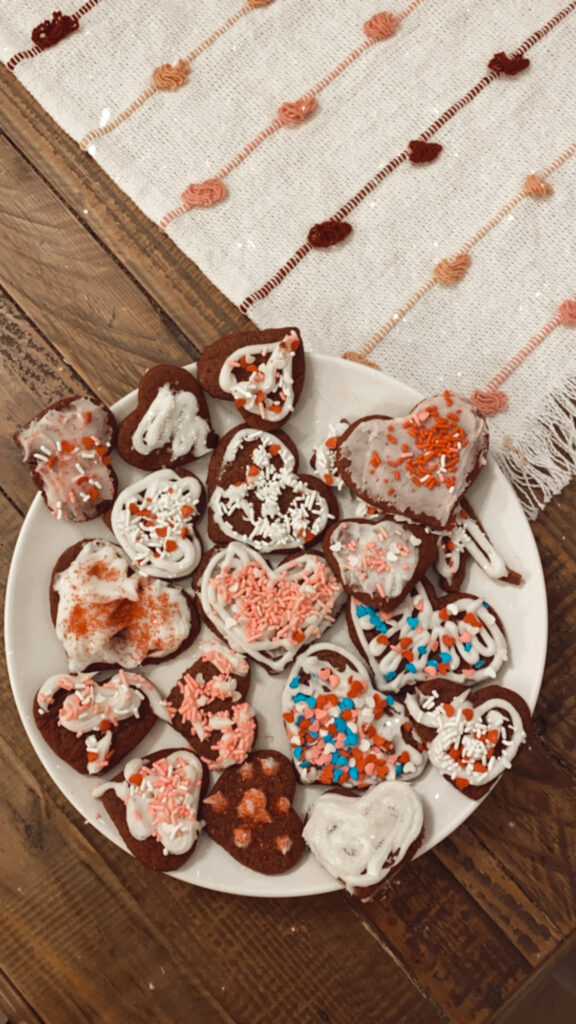 After church I set up a little Valentine's Day brunch for the boys. You all know how I enjoy doing my table spreads. I even added in a miniature version of my Valentine's Day charcuterie board. I dropped the ball in picking up a heart shaped waffle maker (whomp, whomp), so I attempted my own. It wasn't a complete fail and the waffles were still tasty.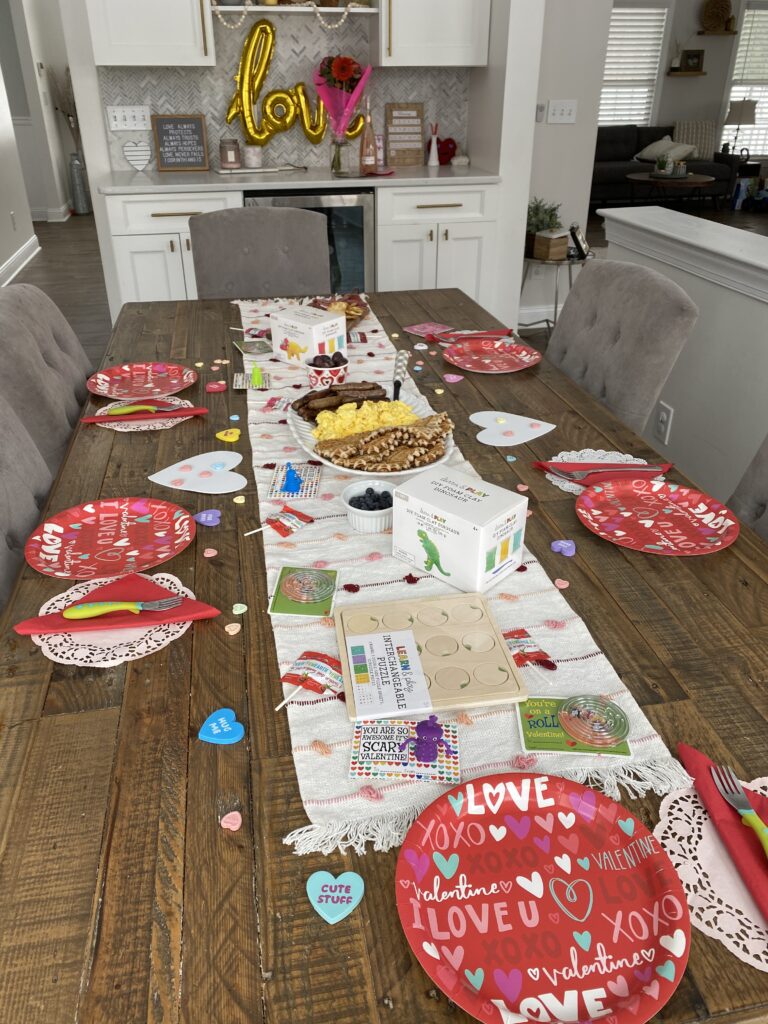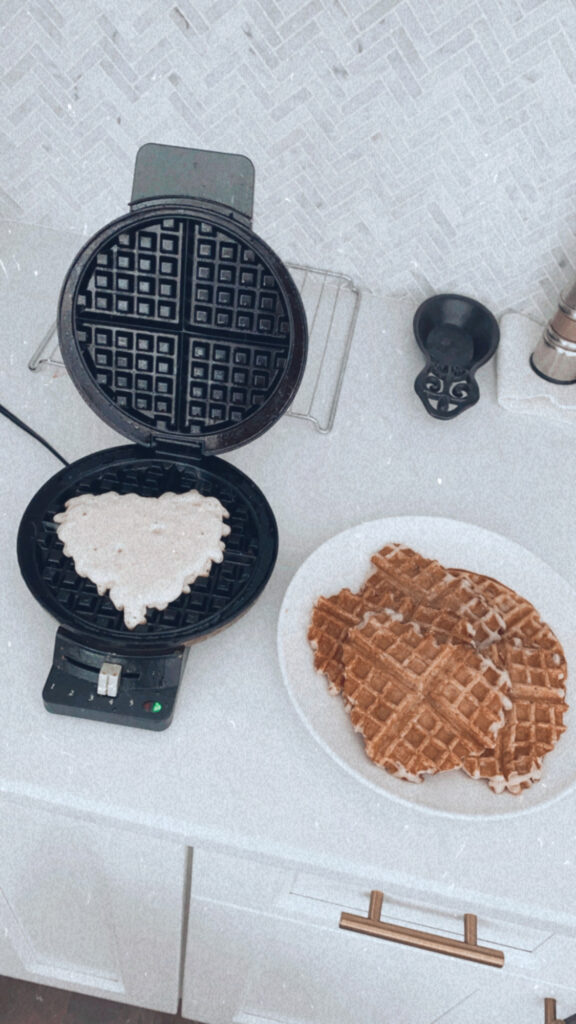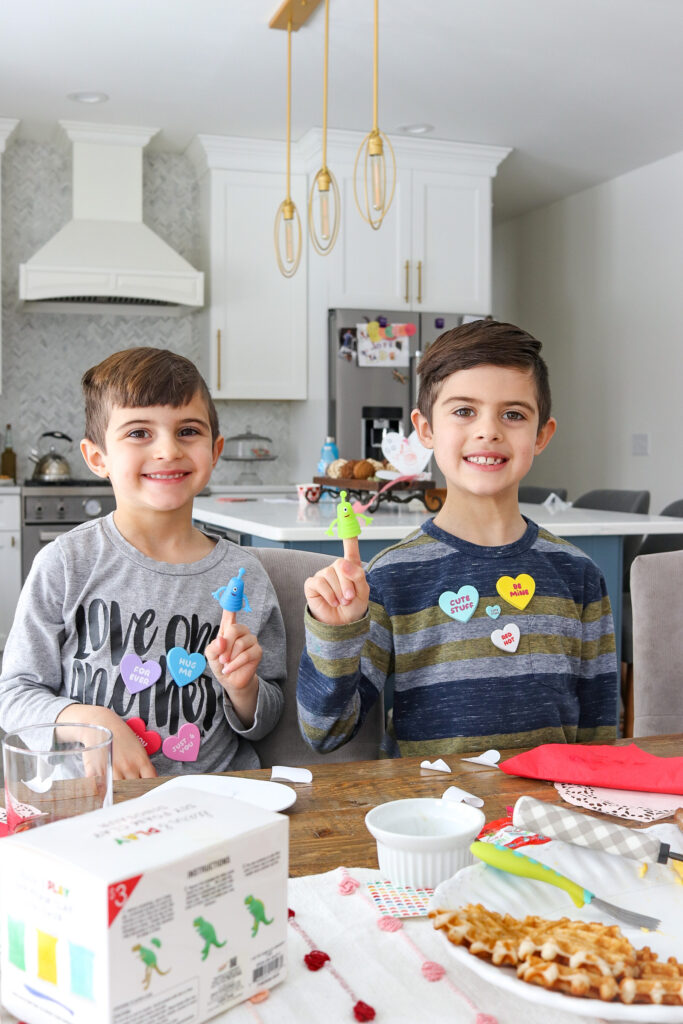 We spent the day enjoying family time with movies, games, and all the heart shaped food. We've been ordering a heart shaped pizza for as long as I can remember so naturally we had to keep up the tradition. My one request every year is that I don't have to cook dinner.
The boys had off for President's day and a teachers in-service, so it was the perfect time to enjoy an extra long weekend of love.
HERE WE SNOW AGAIN:
The North East is no stranger to snow, and knowing that it's still winter, and a typical month where we see snow, I can't complain. It's eye opening when you see parts of the country experience snow when they aren't accustom to it and the damage that can take place.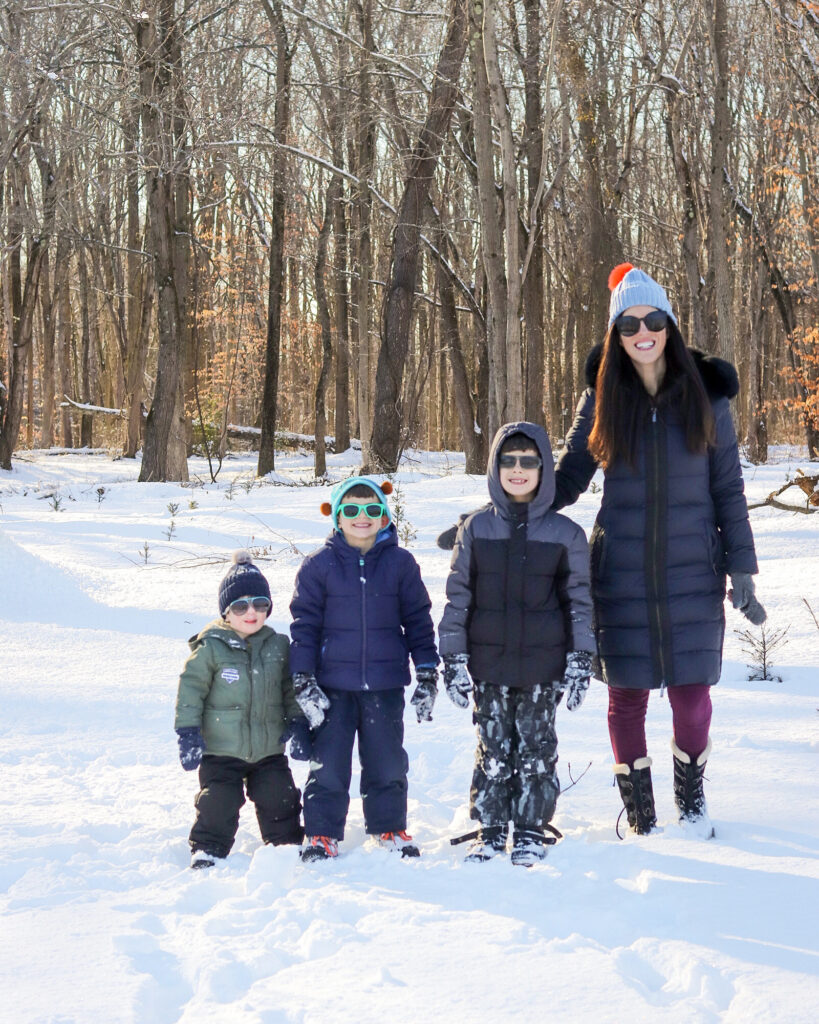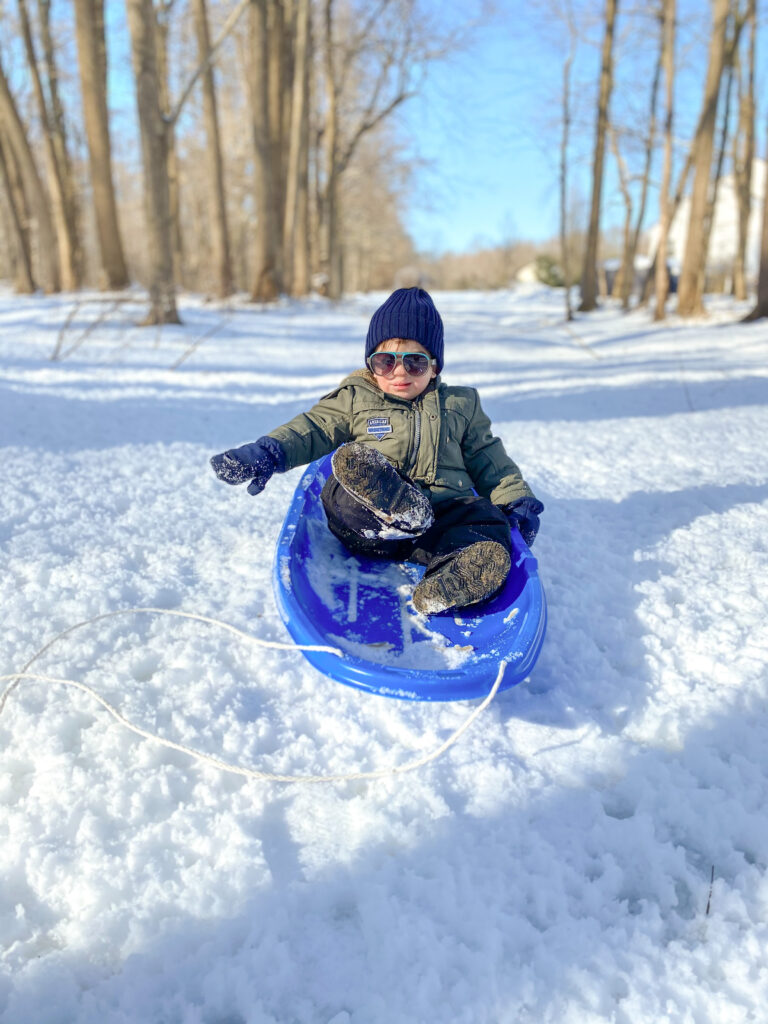 We bundled up and spent some time outside in the fresh air. One of the days we reached the high 40s and it felt like a heatwave.
HOMEMADE MAPLE SYRUP:
If you've caught my stories you might have seen we've been tapping our maple trees and collecting sap to boil down into syrup. Our good friends bought us a set of taps last year and joined us for our first batch of syrup.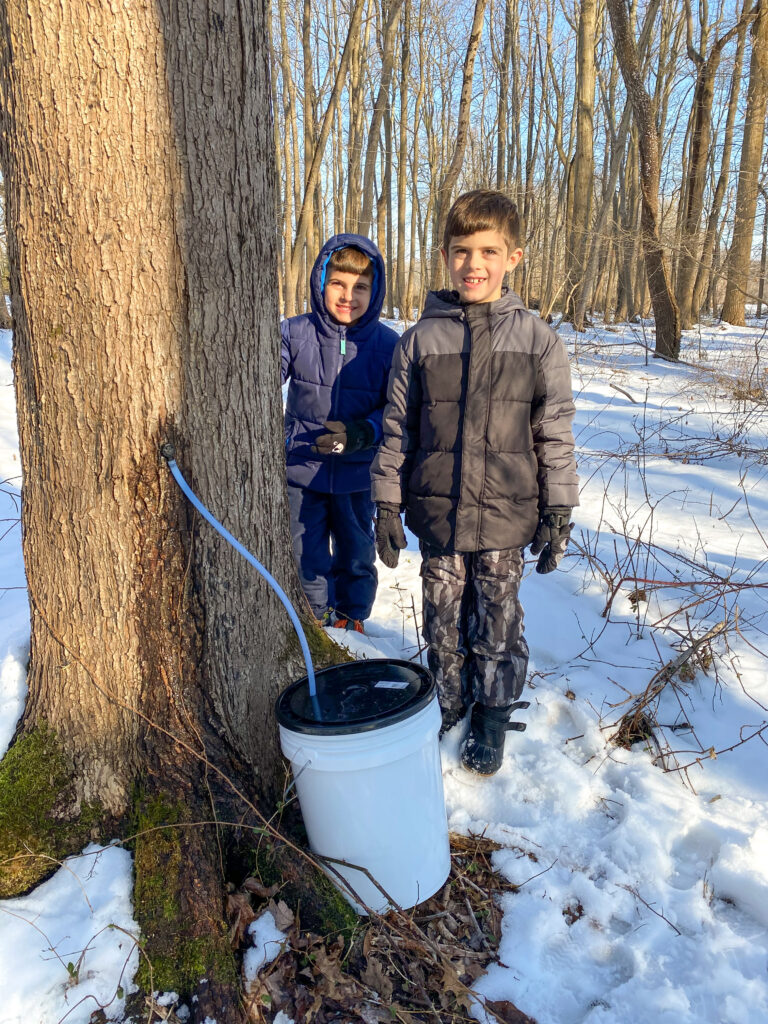 After doing some research, we learned a lot about the timeframe and process. The boys have been so excited to go out and check the trees and collect the sap. They even had a great idea to use one of our sleds so they didn't have to carry the heavy buckets back to the house.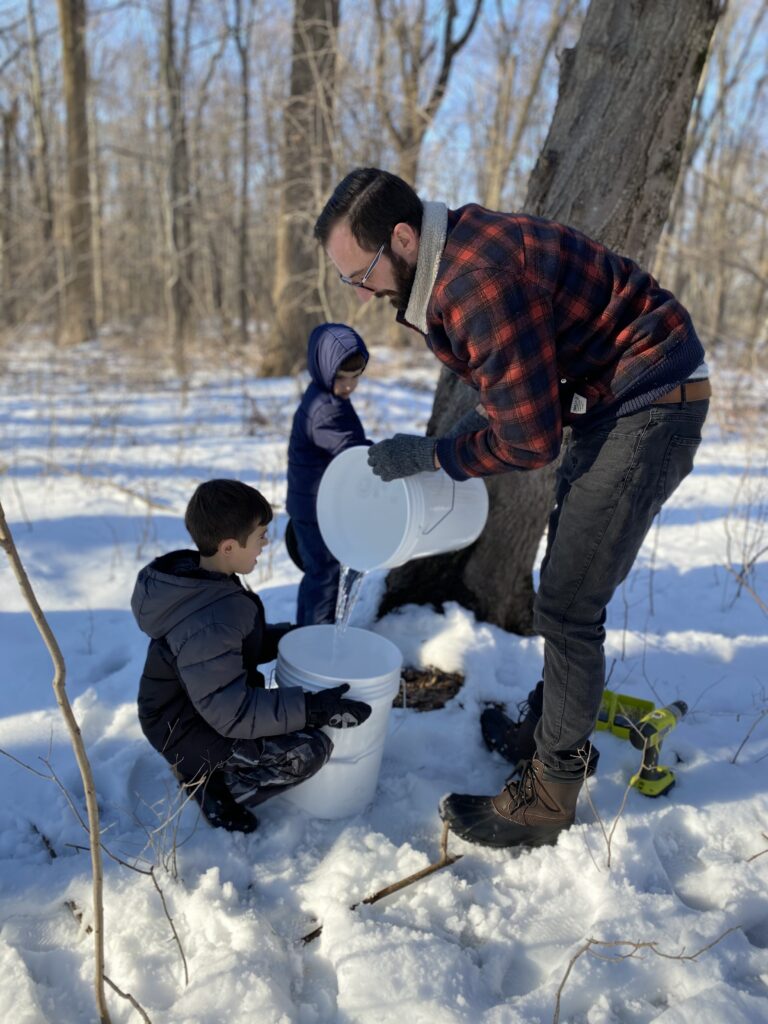 Eric really got into it and has since purchased a bunch more taps, the largest pot I've ever seen, and an outside burner so that we don't have to boil it in the house. It's been a nice winter activity to focus on.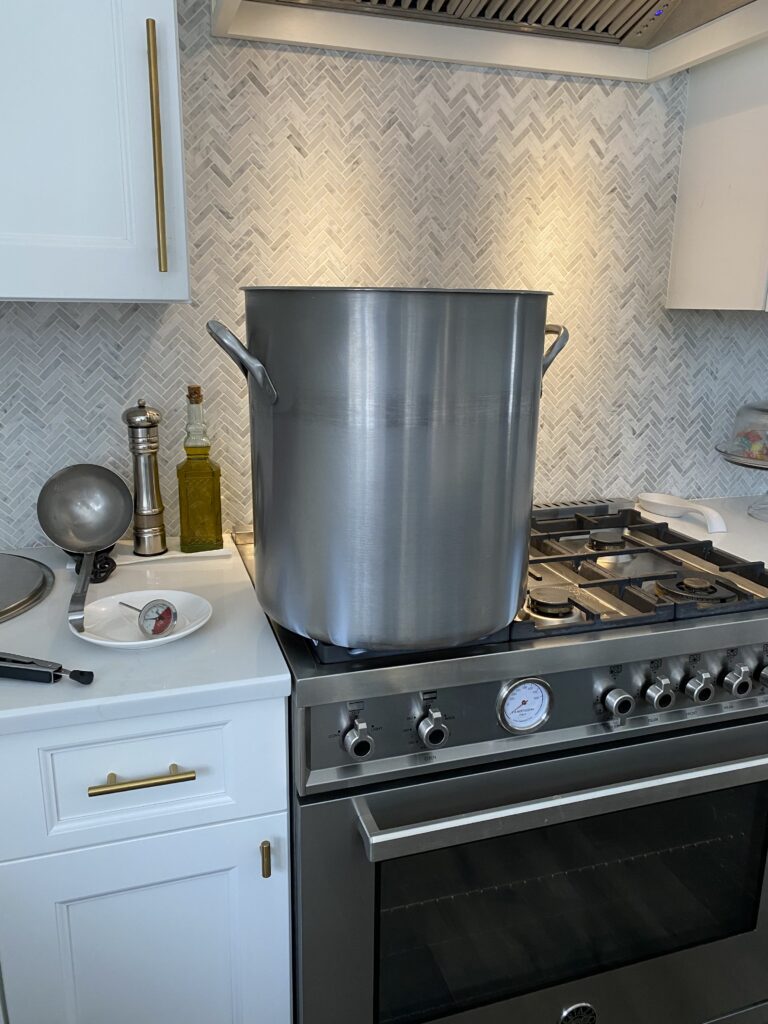 When I shared it in my stories I was surprised to see how many of you asked if we would be open to letting people come and see how it's done and make their own maple syrup. I don't know if that's something we'll venture into, but it does have us thinking and I loved hearing how interested you all are in the process and would like to join in on the fun.
COZY MOMENTS:
We got another storm yesterday but this time we didn't make it outside. Sometimes I feel like the excitement dwindles a bit when it happens so often. The first snow fall always brings a magic feel that everyone can't wait to run outside. When you've been covered for weeks the idea of staying cozy by the fire sipping on hot chocolate has a certain appeal.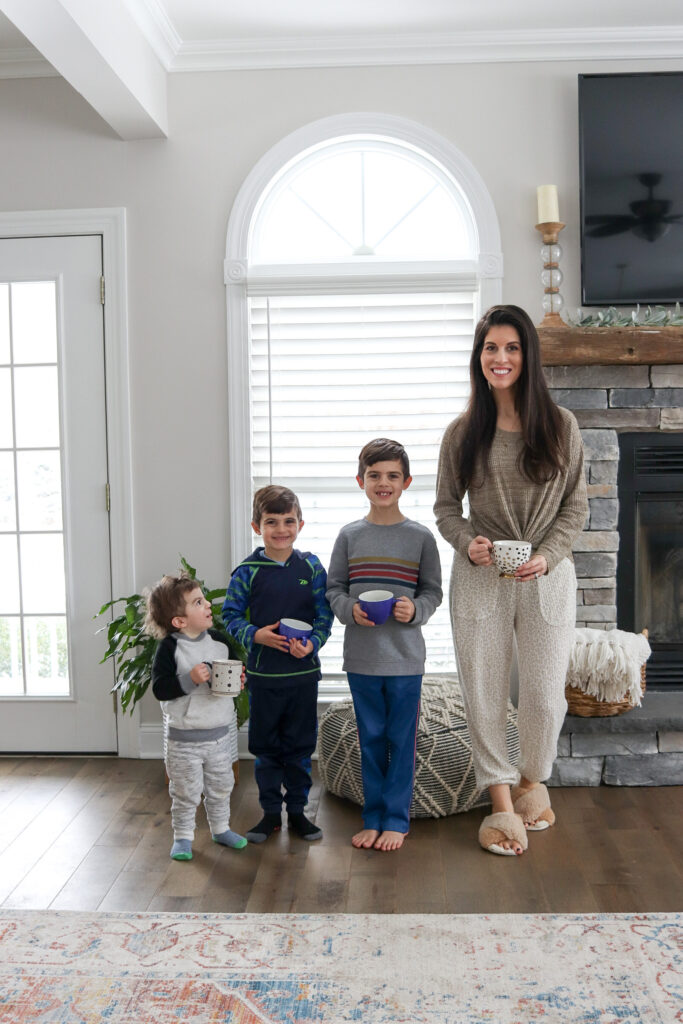 The boys have been doing a lot of projects and really enjoyed shaping and painting these salt snakes and making no glue slime.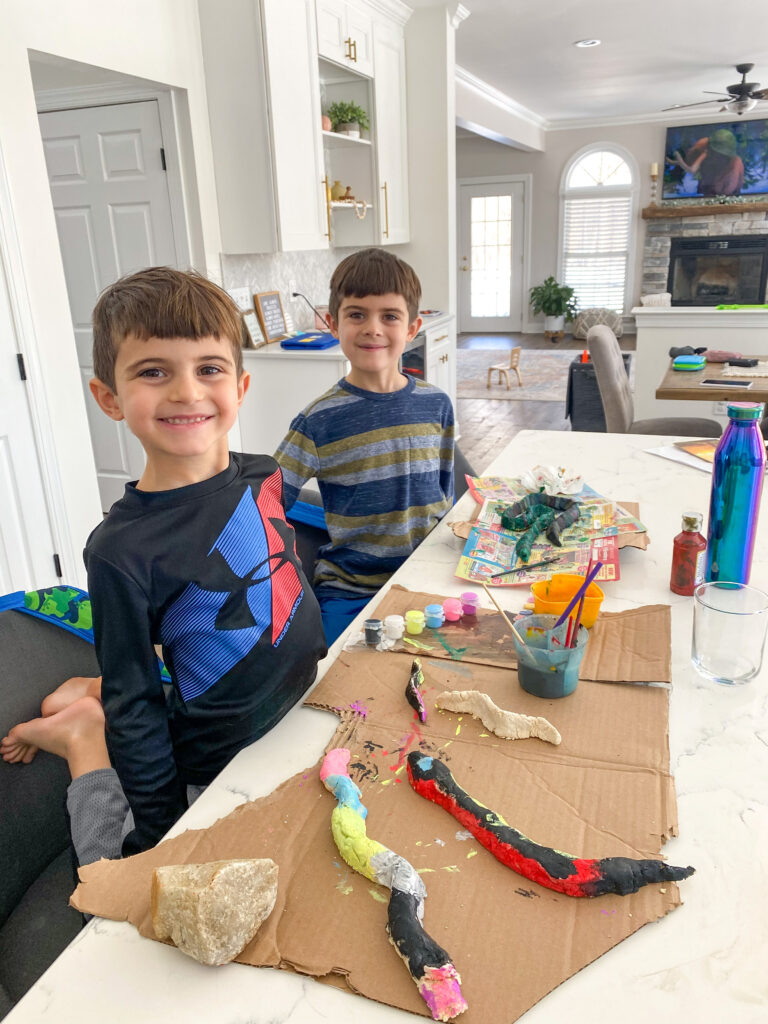 We've also had a lot of movie times going on. We had a free movie week on demand and took full advantage of it.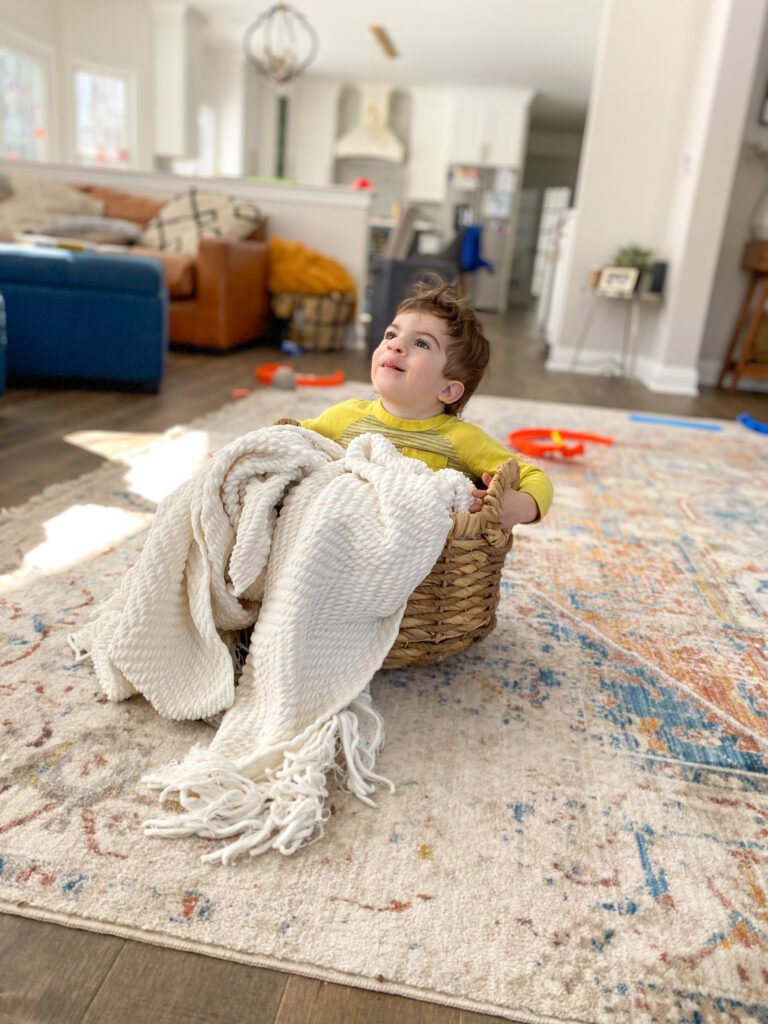 Eric and I also watched a bunch of movies at night. One was Dark Waters. Umm, so crazy what goes on and what companies can put into our bodies. I remember hearing about this back in college and started telling people about teflon pots and pans and most thought I was nuts. We realized a few of the pans we had were still from a set that we got for our shower back in 2010, which none of the regulations were in place yet. You better believe we threw those out. Anyway, I got a little off topic. If you have a chance to see the movie I would suggest it.
FAVORITE FINDS:
This section contains affiliate links. Thank you for your continued support and happy shopping.
I haven't been buying a lot lately, but I am getting excited to see spring things starting to pop up. I already grabbed a few things for the boys Easter baskets because I know how fast things can go.
I've also been loving loungewear sets. They're a great mix of relaxation, feeling put together, and keeping it fashionable. How cute is this animal print set? It's been selling out fast and I'm waiting for an alert when my size is back in stock.
I'm also loving this two toned fleece set that comes in multiple colors. Pair it was a cozy set of slippers and, ahhh that is some comfy wearing.
The boys have Dr. Seuss week coming up and Target has some cute sweatshirts to celebrate. I picked up this Oh The Places pullover for my littlest guy. I also love this one and this cat and the hat one.
I hope you have a great weekend!