Happy Friday, friends! I hope it's been a good week for you. I know there are a lot of feelings at an all time high as we sit through the election. It's definitely been interesting to see how it's playing out. With all the craziness going on, it turned out to be the perfect week for a bit of disconnecting. We've been out on a camping trip for a few days, and also celebrating Eric's birthday. The weather has been amazing and being out in nature has brought some much needed relaxation. The boys only had two days of school this week, so it worked out perfectly.
My hope is that no matter what happens, kindness will still be shown to one another. I know I can trust that regardless of who is in charge, Jesus is still in control.
Let's get into some happy moments, shall we…
ERIC'S BIRTHDAY:
Today I get to celebrate my main man! I think birthdays are so fun when they fall on a Friday. Who wouldn't like getting the whole weekend to celebrate? We'll be making him feel extra special today. He's such an easy going guy and never expects much. He puts all of us first before himself and never complains about things. I sure hit the jackpot with him <3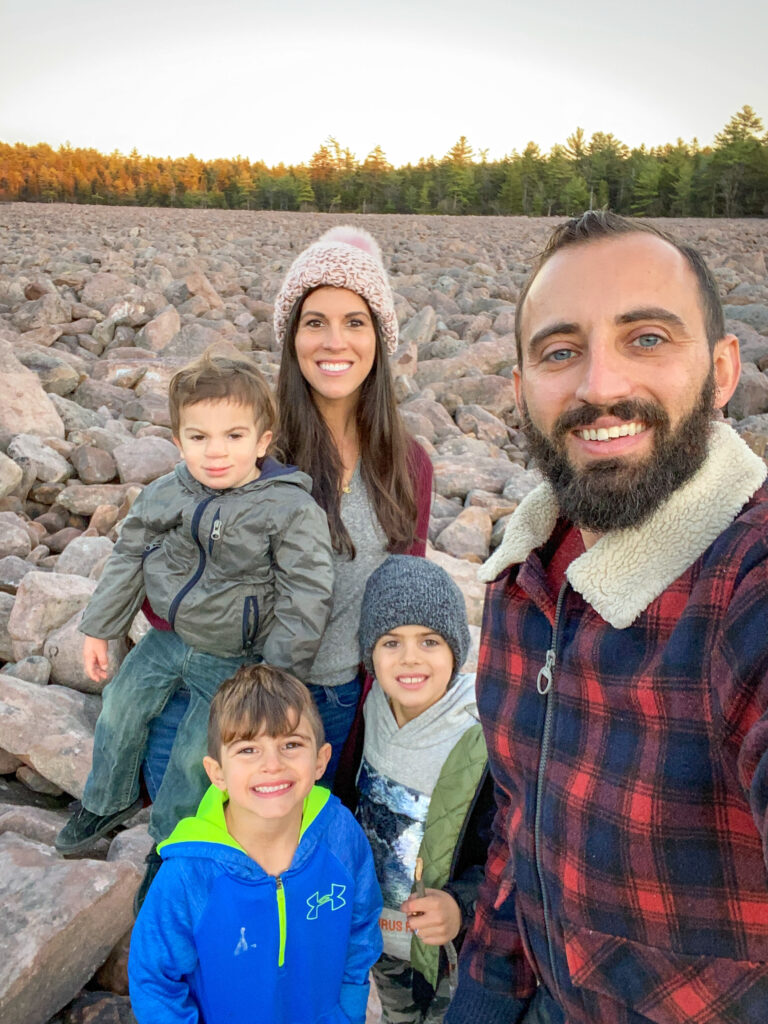 TARGET SHENANIGANS
Speaking of birthdays, the boys and I went out to shop for some gifts for Eric. I ordered him a few things online weeks ago, and they still haven't arrived. We wanted to male sure we have something for him, so off we went.
While we were in Target, we were supposed to be focusing on finding him a gift, butttt we got a little distracted instead. I shared this silly video on my Tiktok and my insta stories, and you all loved it. Always a huge thank you for the support.
The funny part is, so many of you messaged me asking, who took the video if Eric wasn't with you? Well, wouldn't you know an awesome Target associate was more than willing, with no judgements, and she nailed it on the first try.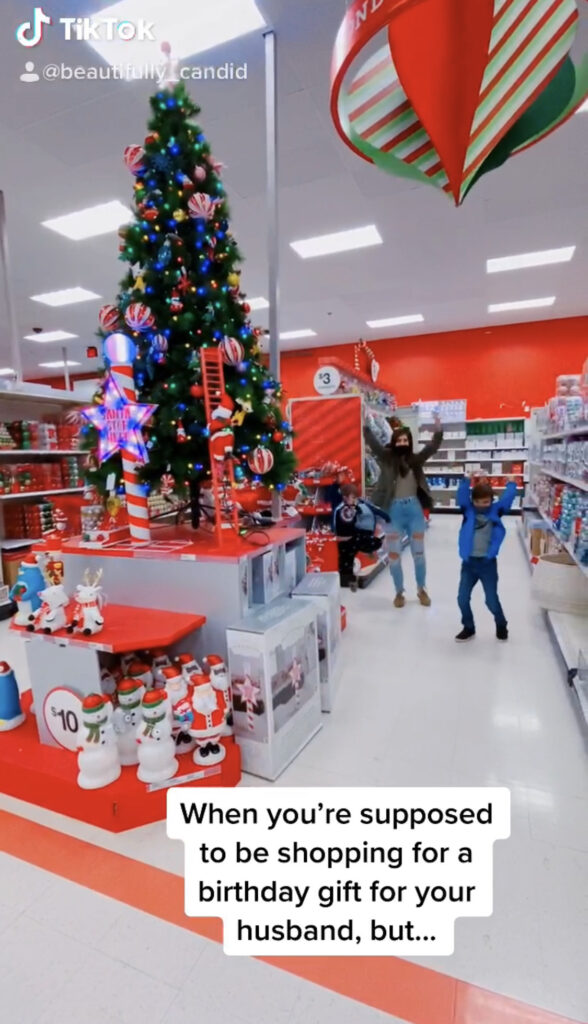 EASY OUTFITS FOR SCHOOL DROP-OFF
In case you missed it, I shared earlier this week some outfit inspiration for school drop-off and pick-up.
I knew when it came to getting dressed and getting out of the house for the day, I wanted to make an effort to put myself together. For me, the key to that is, easy and causal outfits that are practical, affordable, and allow me to feel good about myself.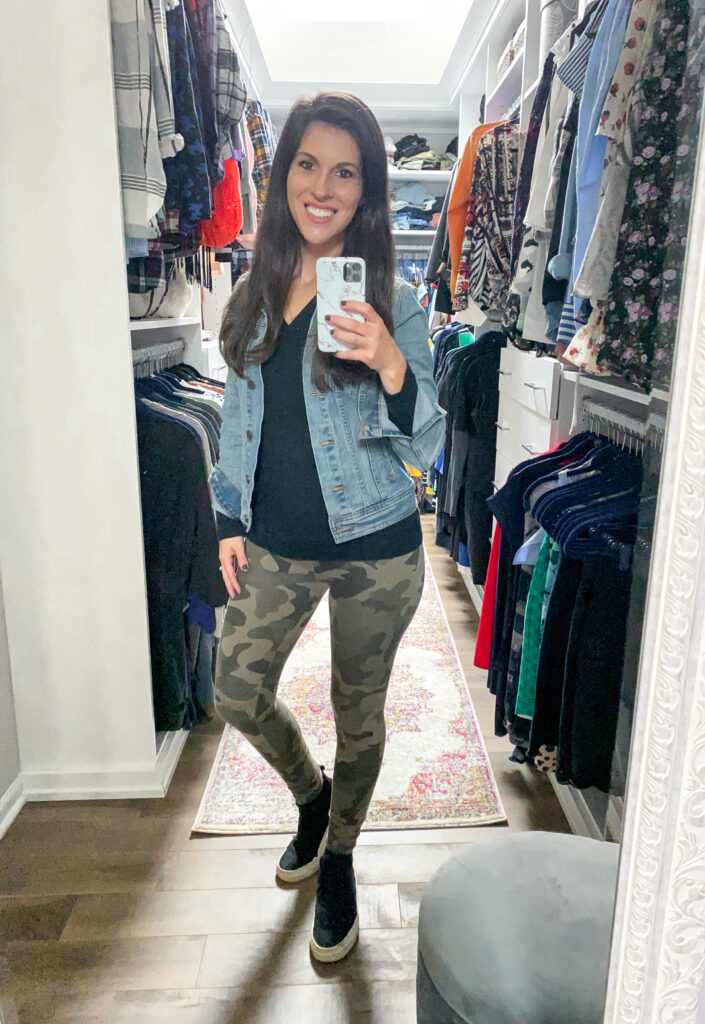 WIZARD OF OZ FAMILY COSTUMES
If you're still getting caught up around here, I also shared earlier this week our Wizard of Oz family costumes. This might be my favorite family costume we've done so far! We had so much fun with this and I loved how it all came together.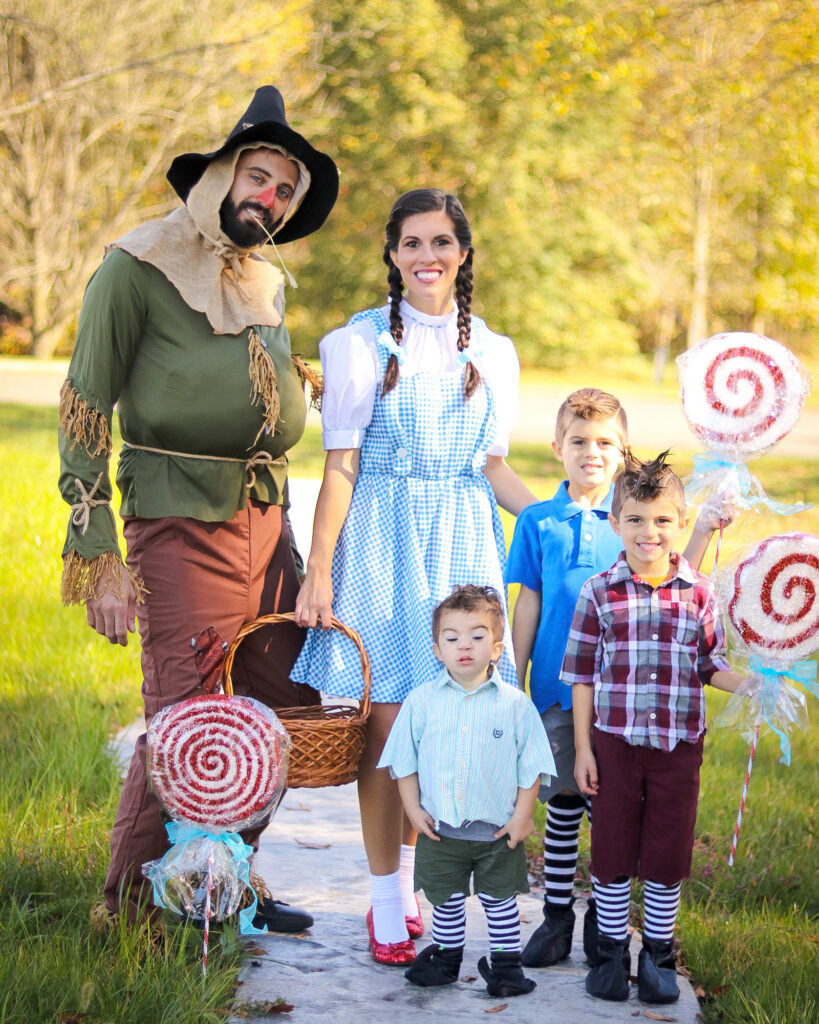 We had the best time at my sister's and spending time with our family. Her neighborhood did an awesome job at contactless candy giving with so many fun creative ways. It might have been one of my favorite treating experiences. I know I've mentioned before that there are some things I hope stick around, even after Covid, that would be one of them.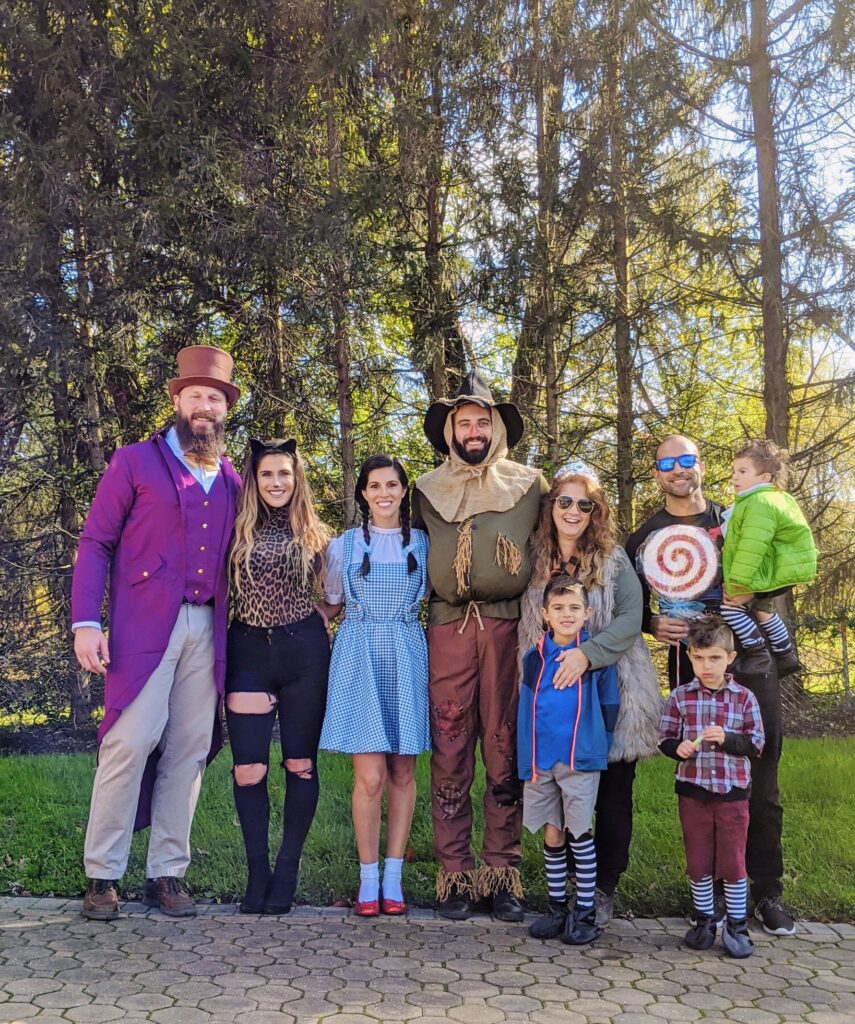 FAMILY TIME
My brother came to visit last week and it was so great to see him. My sister and I usually make a trip to visit him every year, but we all know how this year has been going. It worked out for him to come here and it was the best time.
We had plans to do a lot of fall things, but our weather wasn't cooperating much. We made the best of it anyway. Usually the best times are the ones where we are just sitting around and catching up.
It was also my sister's birthday earlier this week, so we had a fun time celebrating her as well!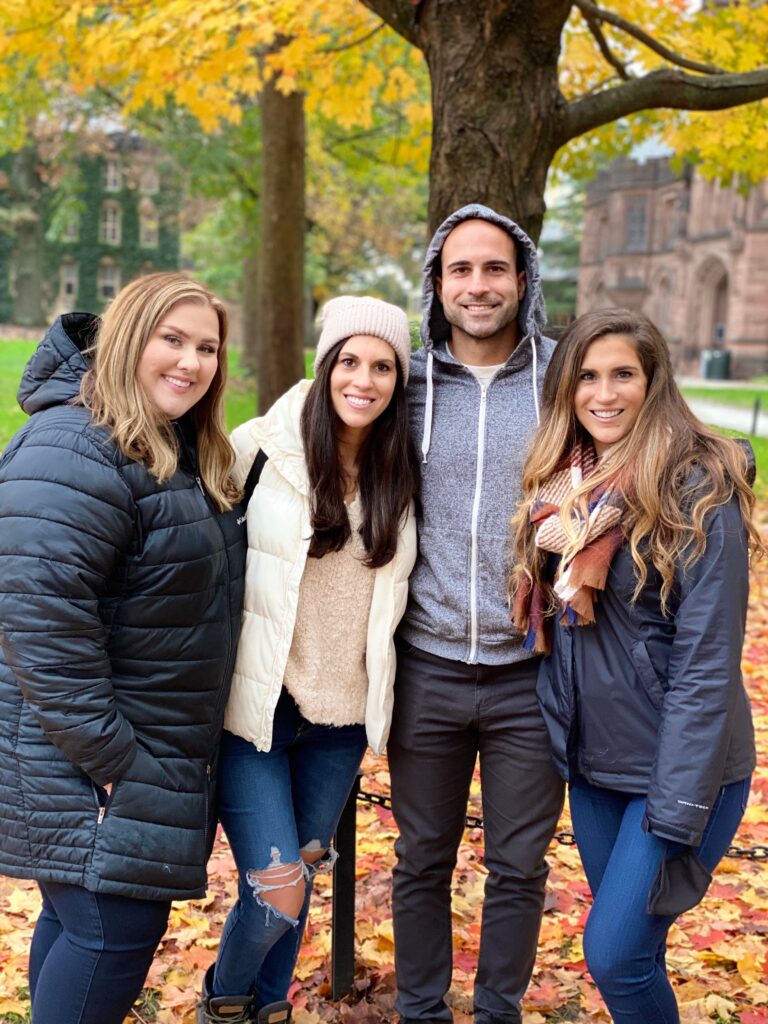 I hope everyone has a great weekend!