Happy Friday, friends! I hope you had a great week. It was a busy one around here. We were extremely spoiled with our weather and took full advantage of any time we could get outside. We had a few rainy days mixed in (we knew it was too good to last) which made it nice to snuggle up and spend the time inside. I did a bit of shopping this week and picked up some new throw blankets (I might have a throw blanket and accent pillow problem). They came in extra handy for those snuggle moments.
Let's take a look at some of my favorites moments…
FALL CAMPING: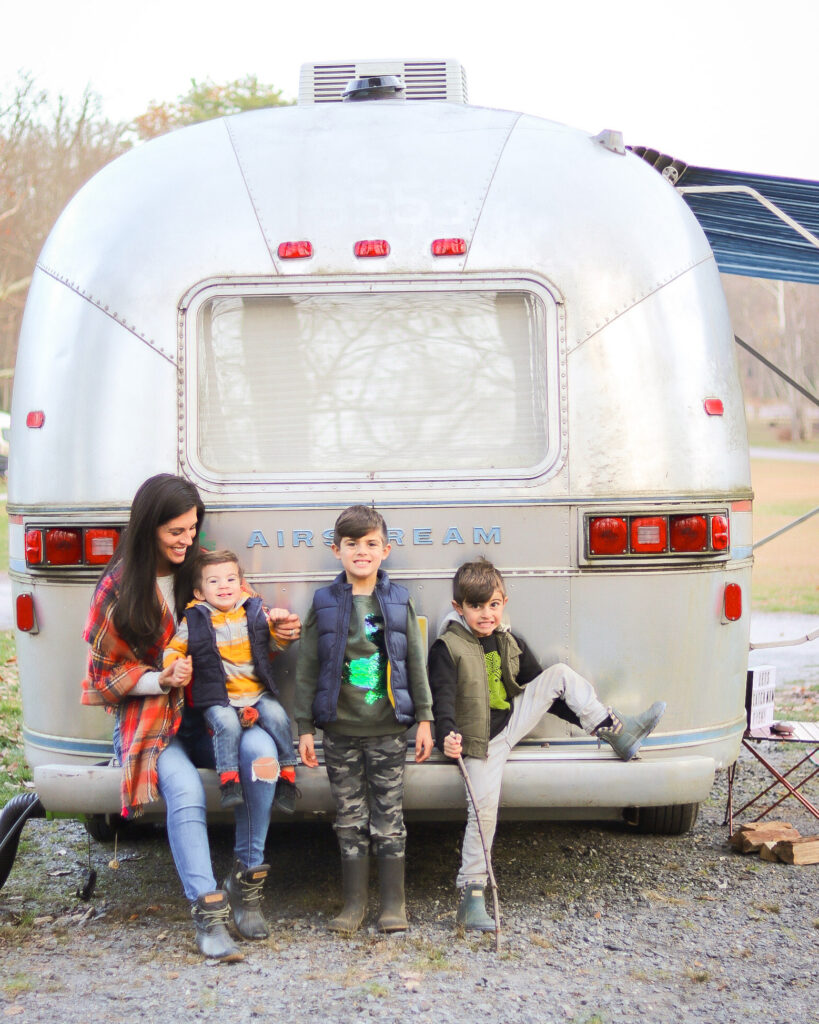 You might have seen last week was Eric's birthday, and with the boys only having two days of school, it was perfect to head out for a fall camping trip. It's one of my favorite times of year when the mornings and nights are cooler and the days are pleasant. We stayed at a state park and it's one of our favorites to explore.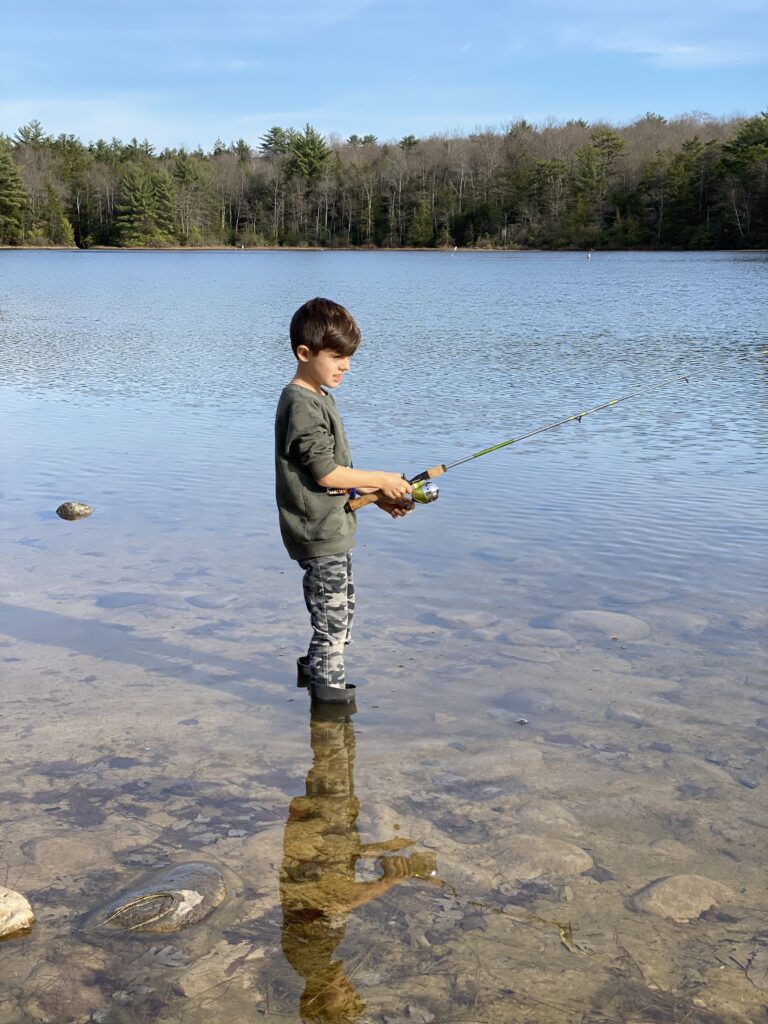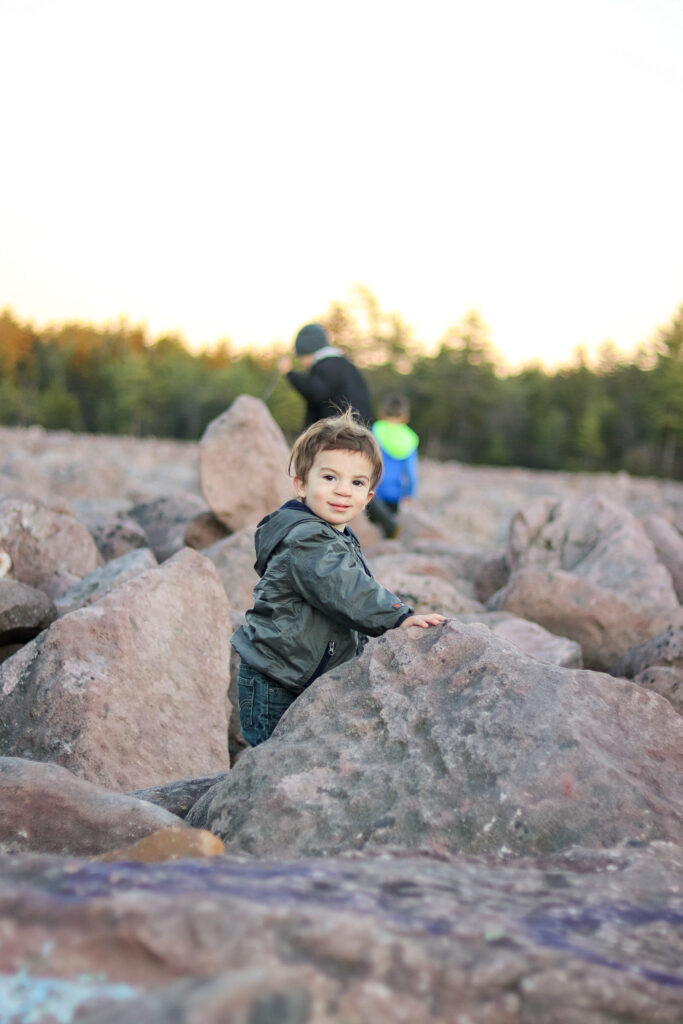 We got super lucky when we had boulder field all to our selves. I definitely think the key was going midweek. C is now in the, I want to do everything by myself phase, and even with boulders around him, he still wanted to take charge and walk around. Of course we only let him have the small amount of freedom we could, all while keeping it safe.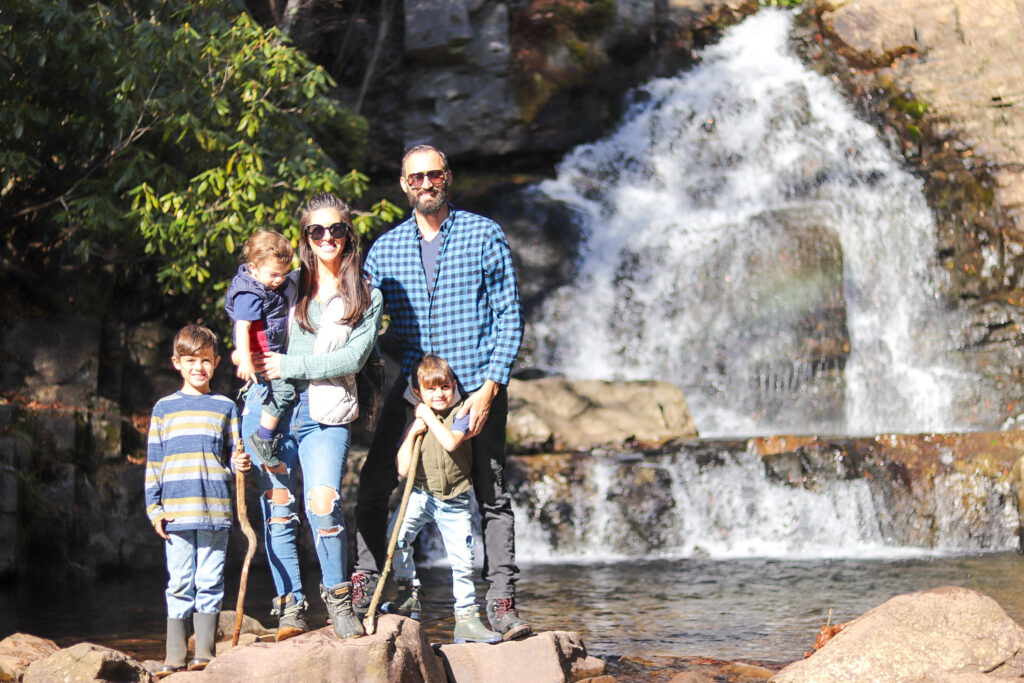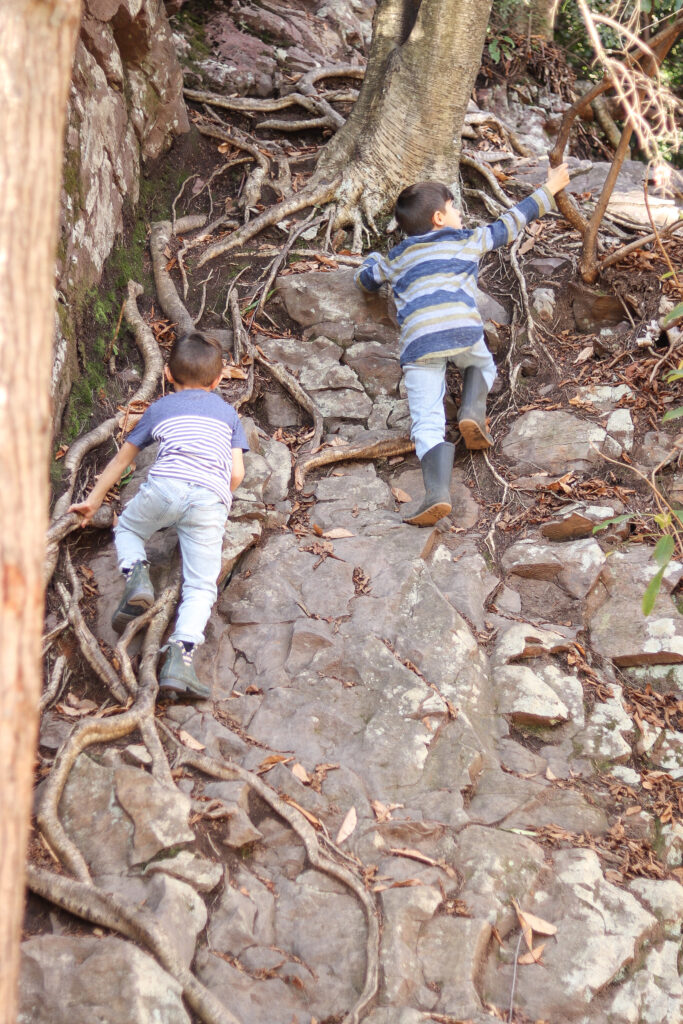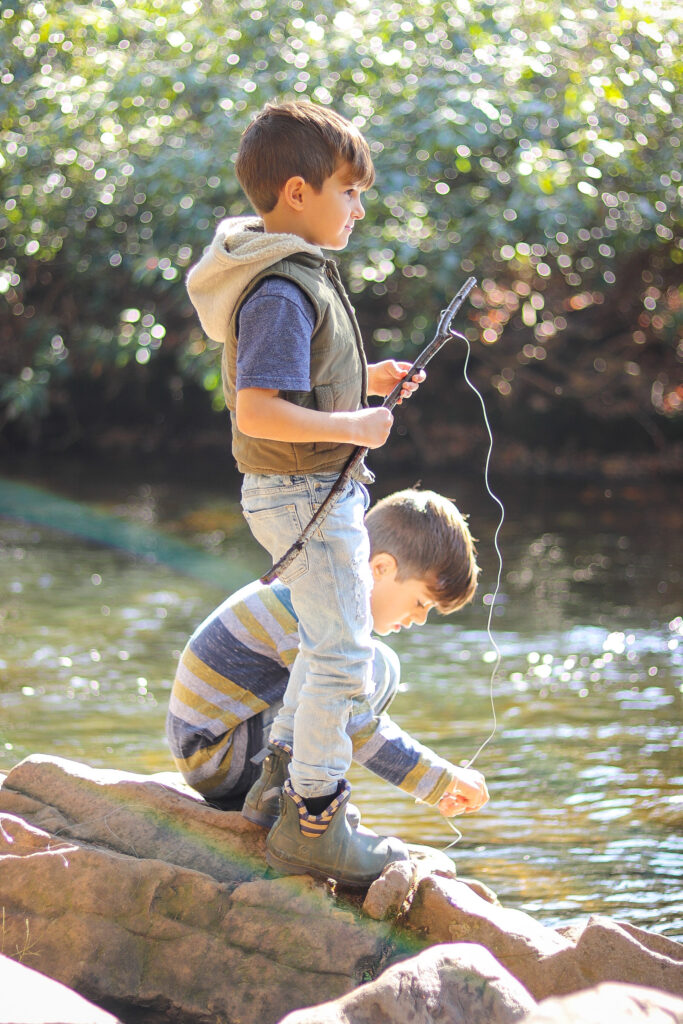 We hiked to Hawk Falls and got to enjoy the beautiful scenery. My little explorers would have stayed all day.
FALL SUNSETS:
We've made it a point to head up to our pavilion area to catch the sunsets as much as we can before the weather turns. I'm not sure I've ever really appreciate fall sunsets the way I have lately.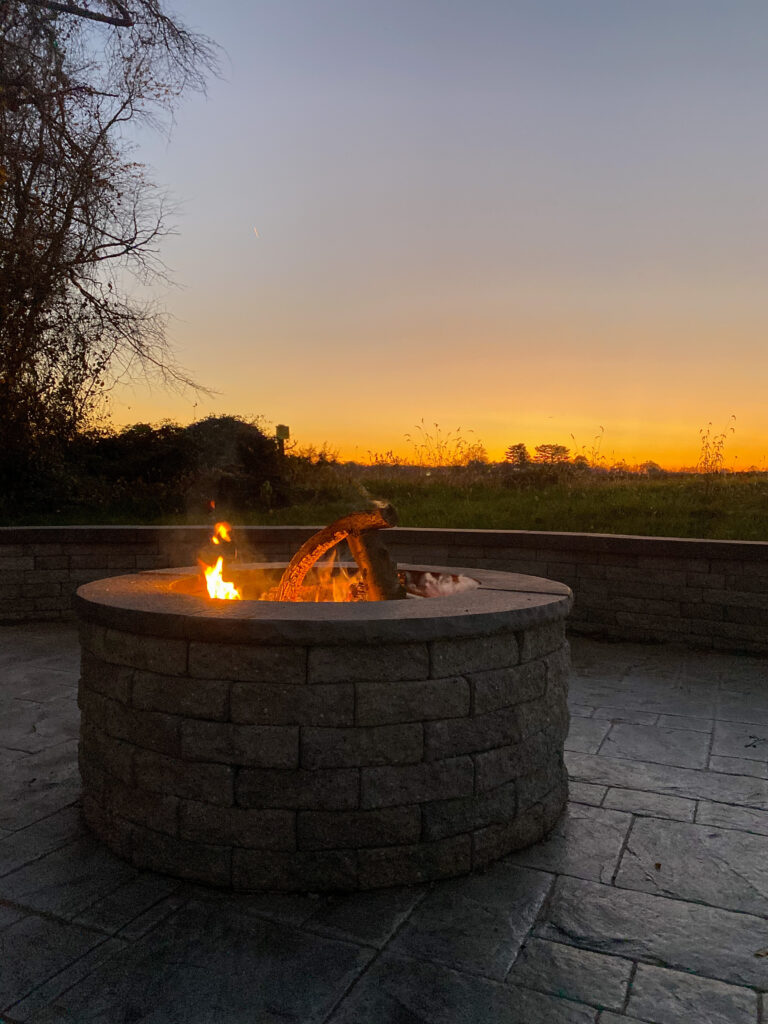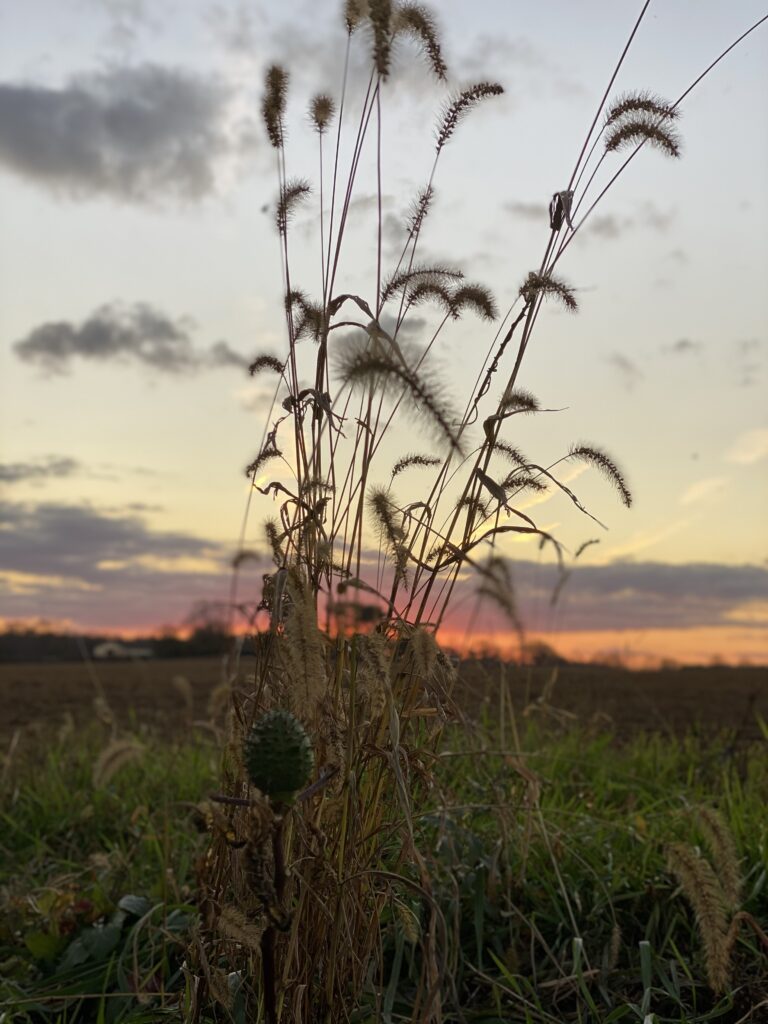 Normally, I would miss them by the time I'd get home from work and it would already be dark out. Yuck, that was always the worst. But now, I am taking them in while I can and enjoying their beauty.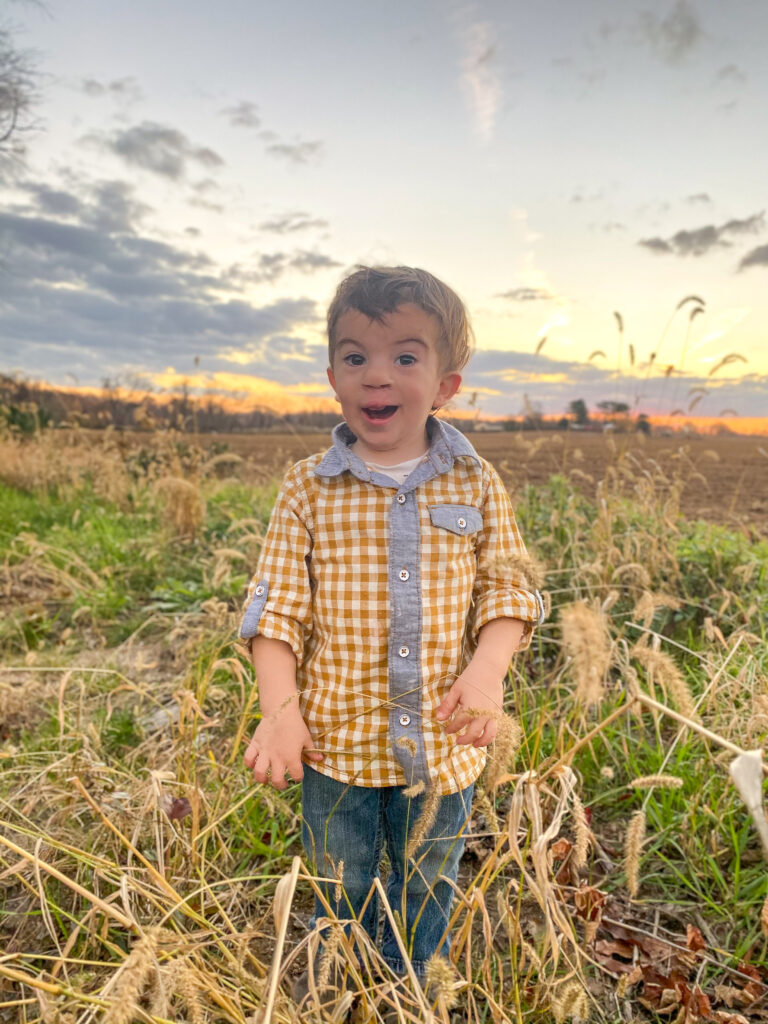 It's the little things.
BEACH DAY: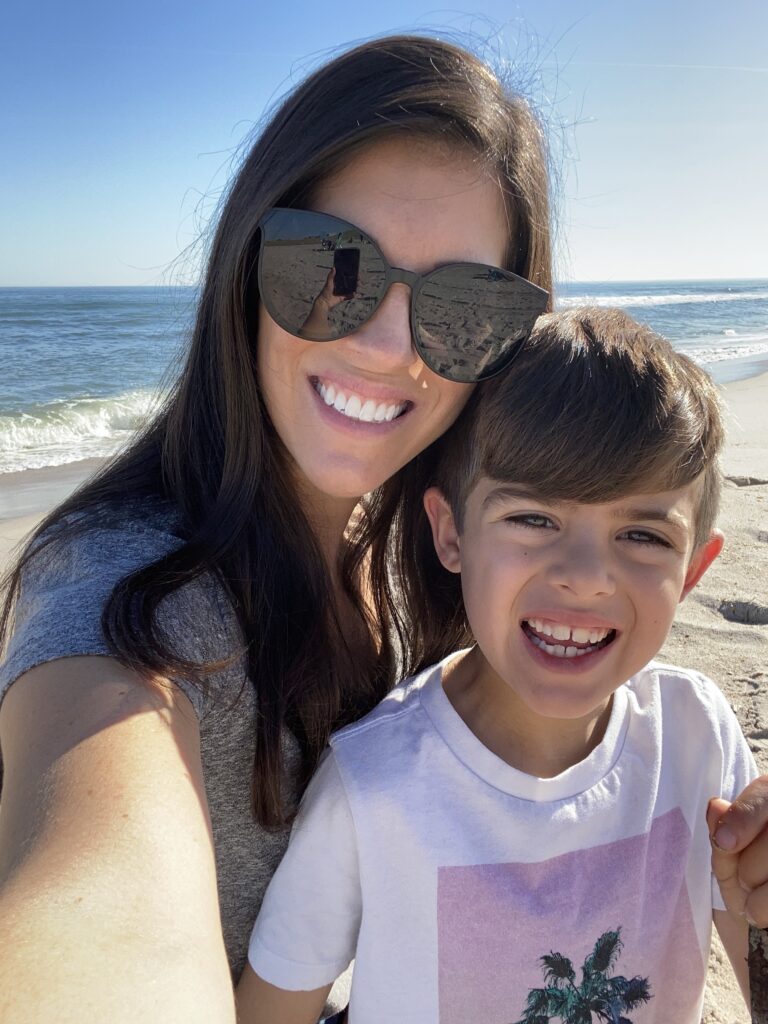 Remember I mentioned we were spoiled with our weather? Well, we headed to the beach to help my father in law close up his shore house for the season and took full advantage of the 70+ degree weather. There were so many people on the beach loving life.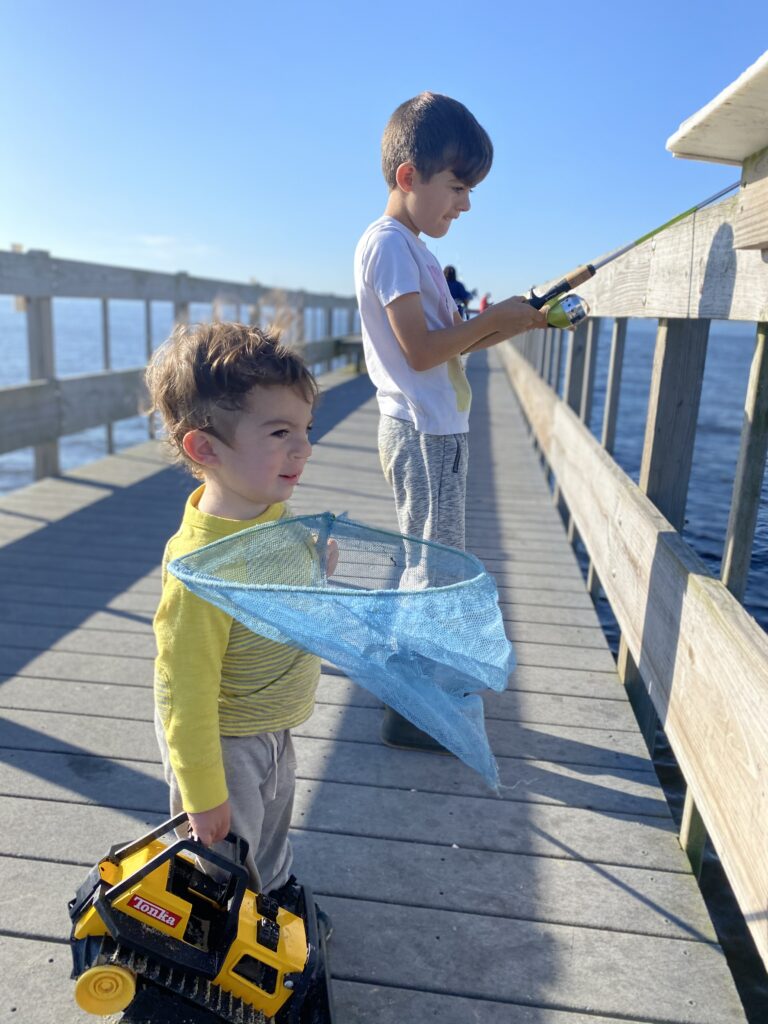 I even took my boys down to the pier to do some fishing. We didn't catch anything, but it was nice to share the moment.
LEAF JUMPING: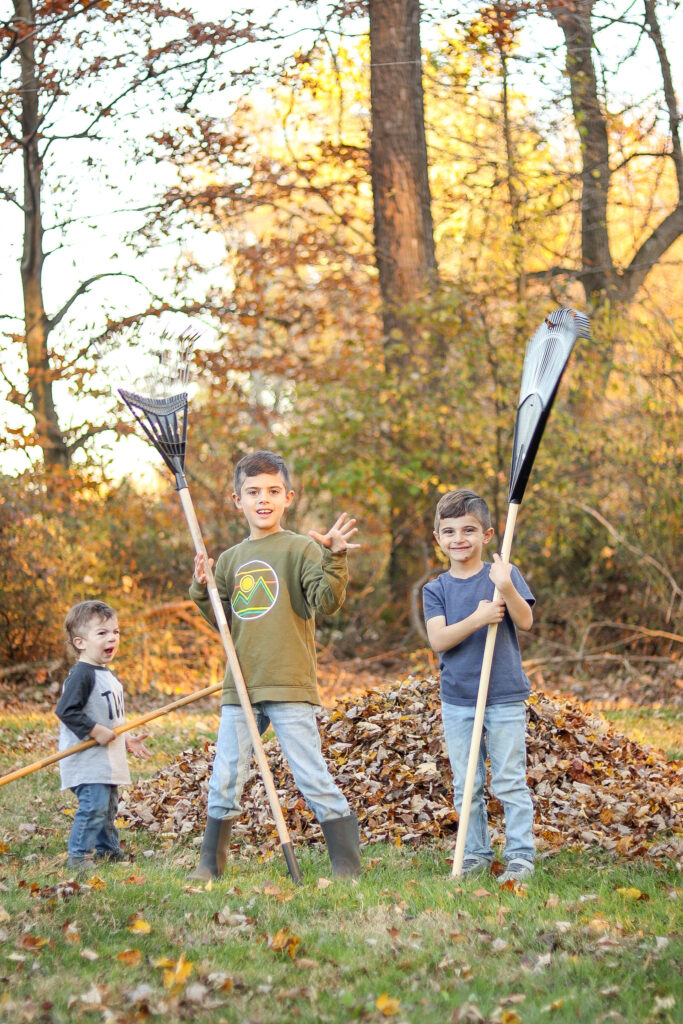 It probably seems like I'm flip flopping a lot here from season to season, but that's the week it's been. Most of the leaves are coming down from the trees and what better way to make use of them than to jump in them! I'm not so sure C was into the leaf jumping, but my older guys were.
FAVORITE FINDS:
This section contains affiliate links. Thank you for your continued support and happy shopping.
Did anyone else catch some of the early black friday sales? C's birthday is next week and A has a small party to go to this weekend, so the sales worked in our favor.
This thunder tumbler has been a hit and we even let A pick up one with some leftover birthday money he had. I shared in my stories how my guys love going into our basement to zip around on their cars. We only have two of them and naturally they all want one. It's going to be the perfect birthday gift for C. We found a great price on this one that is a fraction of the cost of what they normally are.
My sister is coming this weekend to take some family pictures for us. I'm trying to narrow down my outfit and did get a few options. I'm about 98% sure I'm going to wear this skirt and these booties. My only hesitation is, I do have little ones, and I'm not sure how feasible it will be running around after them.
I think regardless if I end up wearing the skirt, the question is, what sweater do I wear? I picked up these three as options so I'm pretty confident I'll be able to make a choice. I am all about a dramatic sleeves lately and couldn't help myself. I got this sweater in cabernet.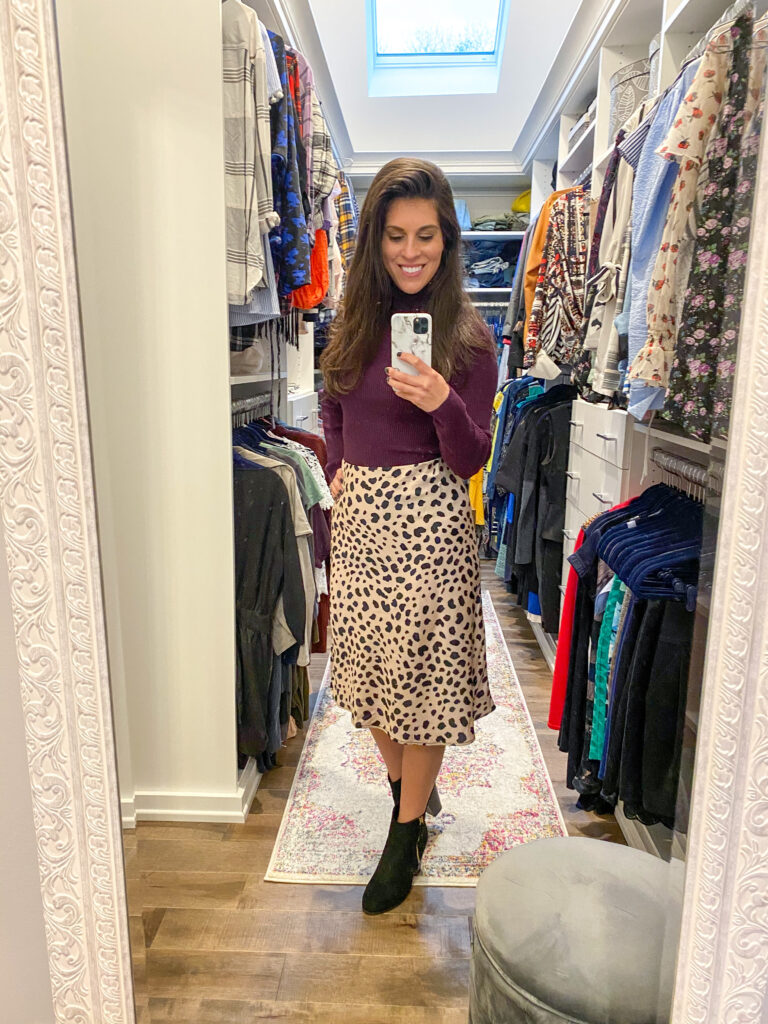 This puff sleeve sweater in desert rose is giving me all the heart eyes, but I don't know if it will kind of take over the pictures. I don't know, I guess is that really a bad thing, haha.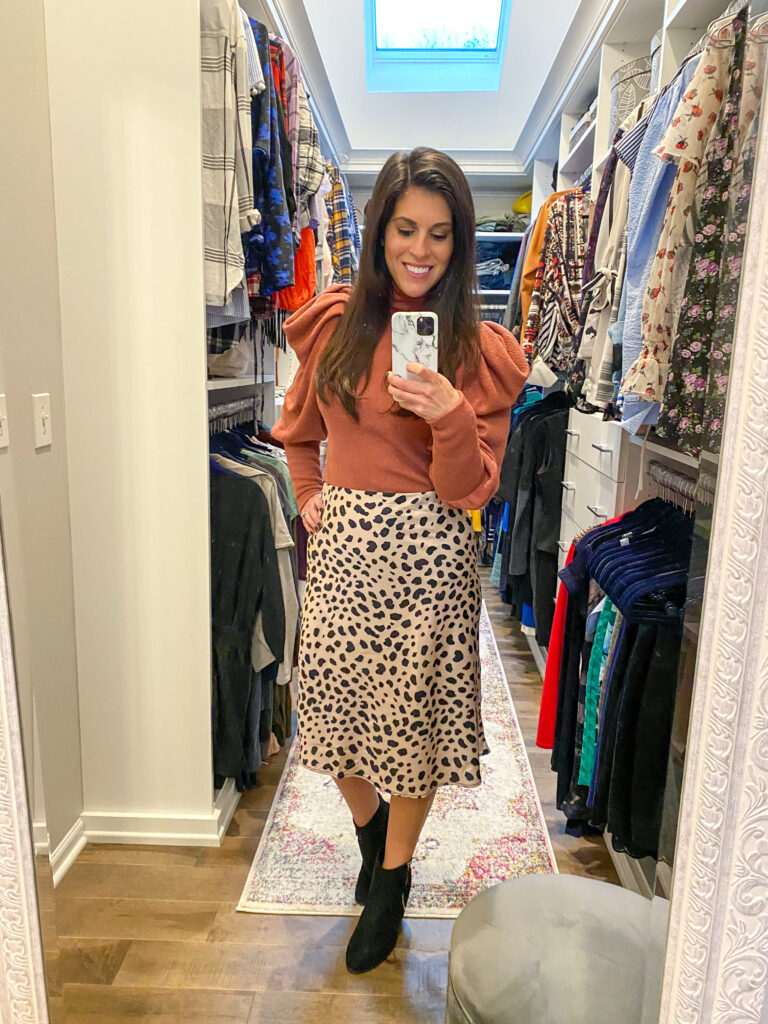 Have I mentioned I've been all about a dramatic sleeves? Oh, only just a few times. Well, I also picked up this puff sleeve sweater in forest green. If I don't wear this one for pictures I might just wear it for Christmas.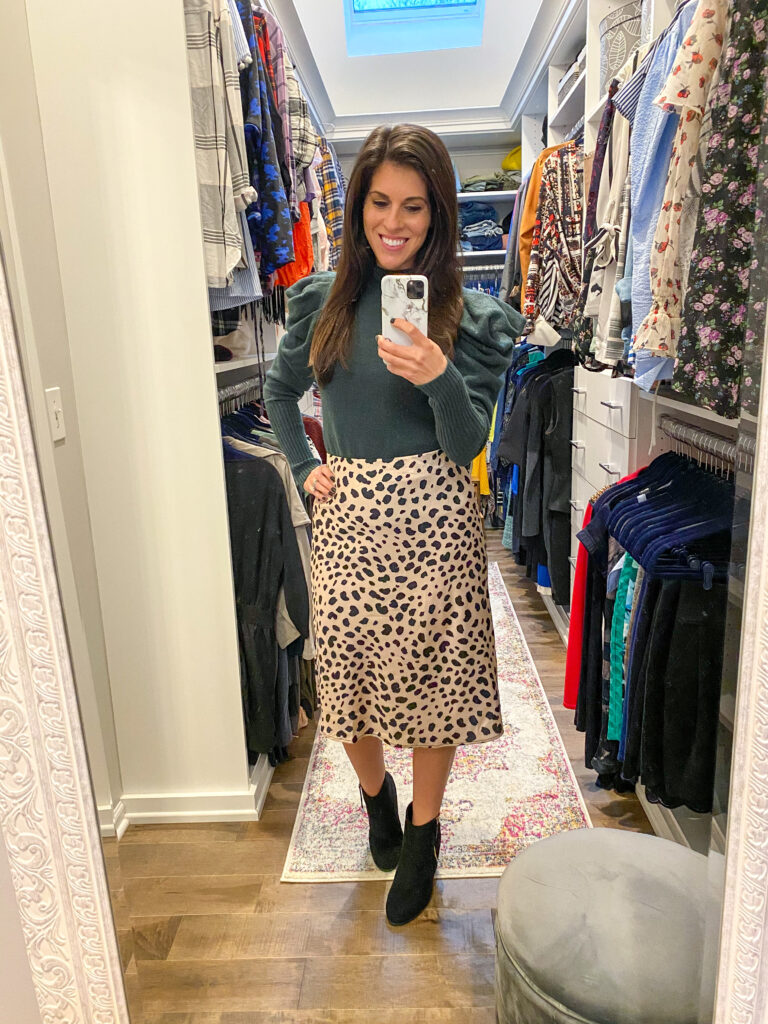 I'd like to try and keep things to a more neutral color scheme instead of screaming Christmas so I tried to coordinate the boys sweaters. I've mentioned before that I love little old men sweaters, and I think these will work out well for the boys. I went with a cable solid pullover, a henley pullover sweater, and a striped mock neck sweater.
I hope you have a great weekend!