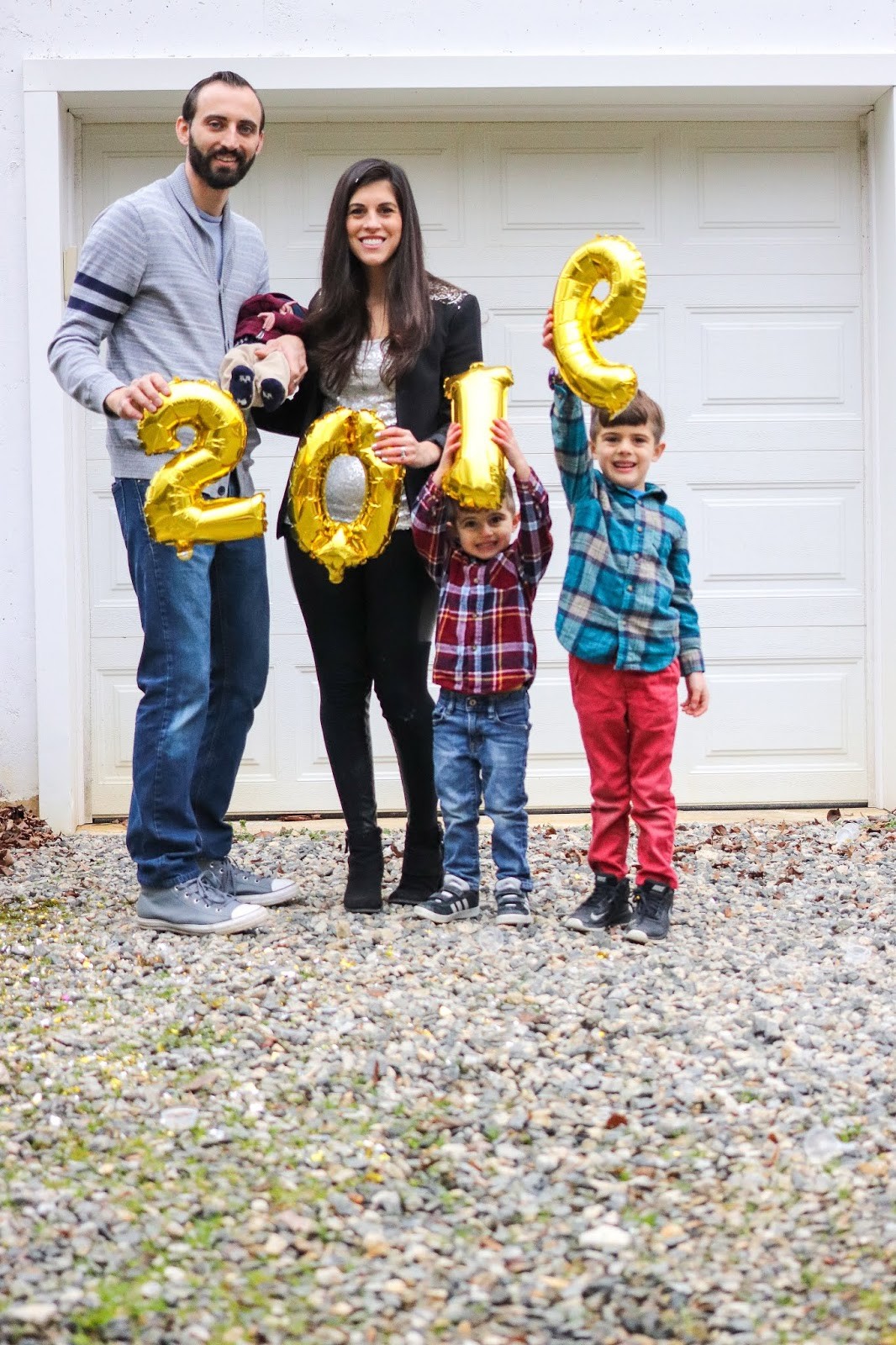 Well here we are my friends, another year finished and a new one started. It's that broken record talking over here, but seriously, how quickly does time fly?
I am so thankful and feeling incredibly blessed that each year seems to be getting better than the last. We had a lot of changes, exciting times, and also some uncertain times throughout 2018. It's nice to look at 2019 with a fresh start and new approach.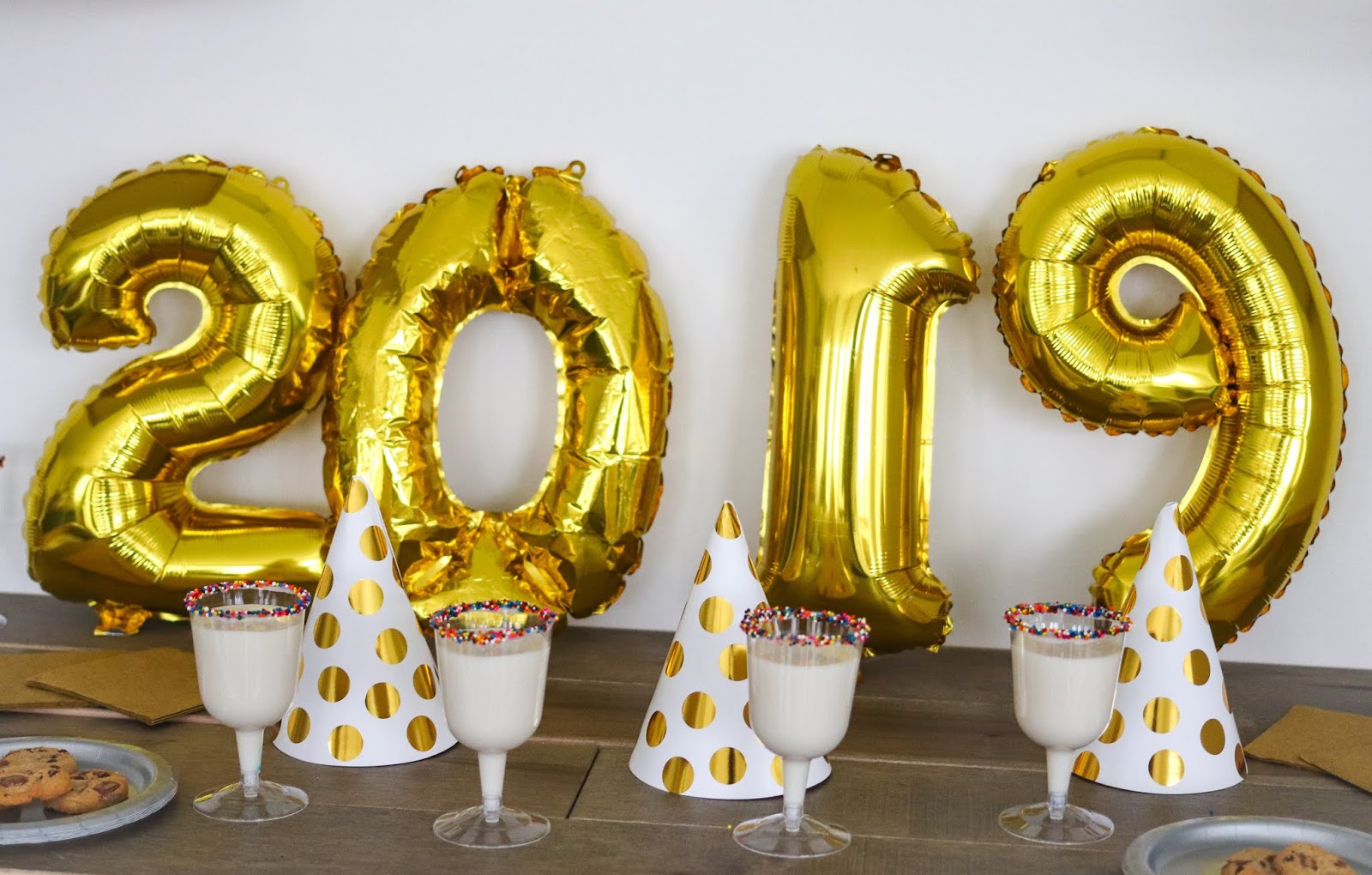 If you've been following along for awhile (always a huge thank you to my loyal readers) then you know we love doing our
12pm kids noon countdown
to the new year. We started this when A was tiny and we knew there was no way he was staying up until midnight. It's a fun way to kick off the day with them and have them join in on the celebrating. This year we even had a milk and cookies toast and ate all the non-healthy foods (pizza bites are hard to resist) before we changed our mindset over the next day. We have been loving all the hummus and fresh veggies. If you caught my instagram (@
beautifully_candid
) then you might have seen some of these. I also mentioned how every year we take pictures with numbers, it never fails and someone has one backwards. I've grown to love it and now I think every year there needs to be a backwards number in the mix.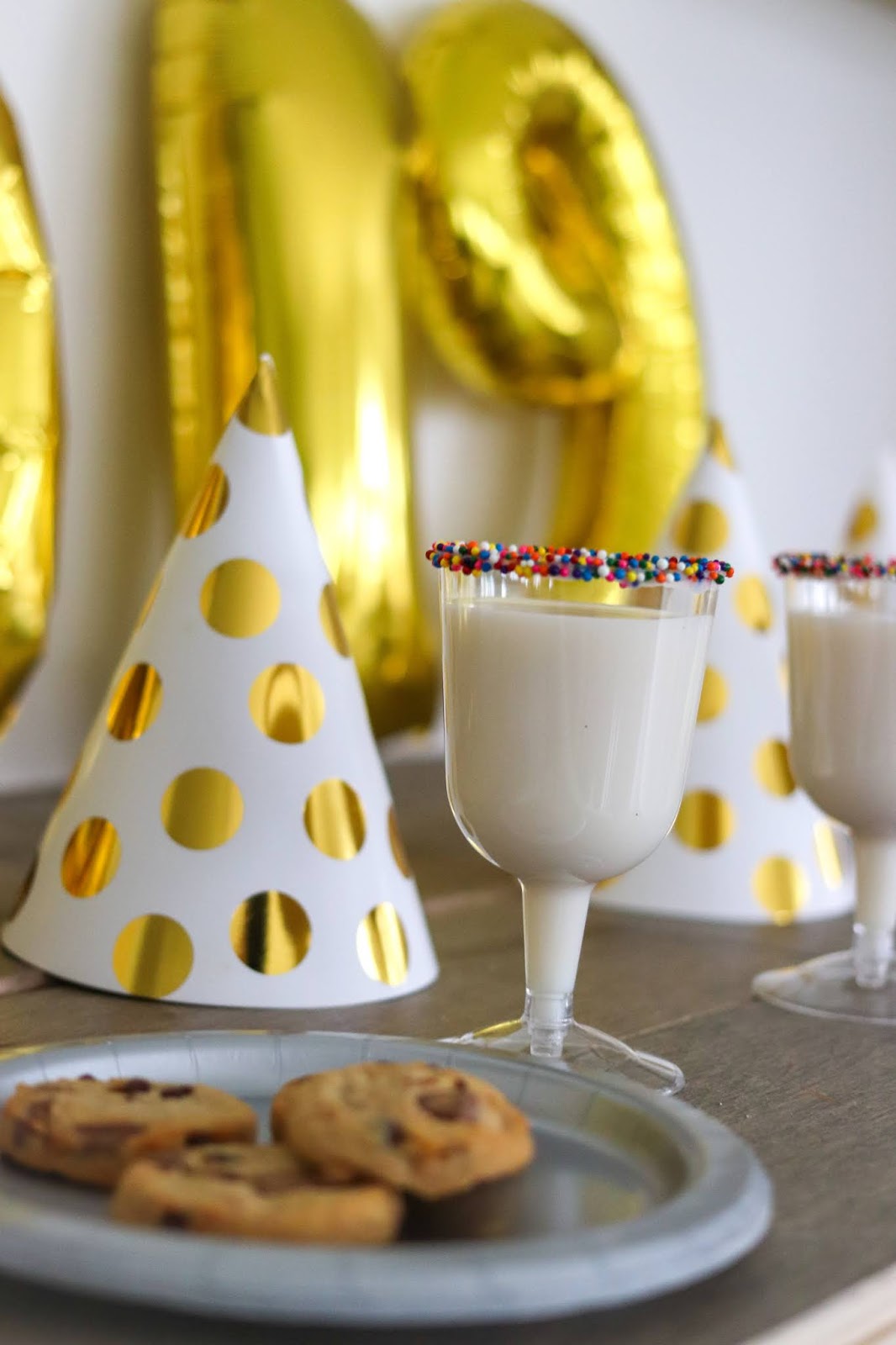 Our new year looked a bit different this year. Eric and I usually go out with some of our closest friends, get dressed up, dance a lot, and ring in the new year together. While we would have loved to do that again this year, staying in with the boys and keeping it low-key was the best idea. A brunch with the girls on new year's day that turned into us chatting and catching up for five hours made up for us not being together the night before.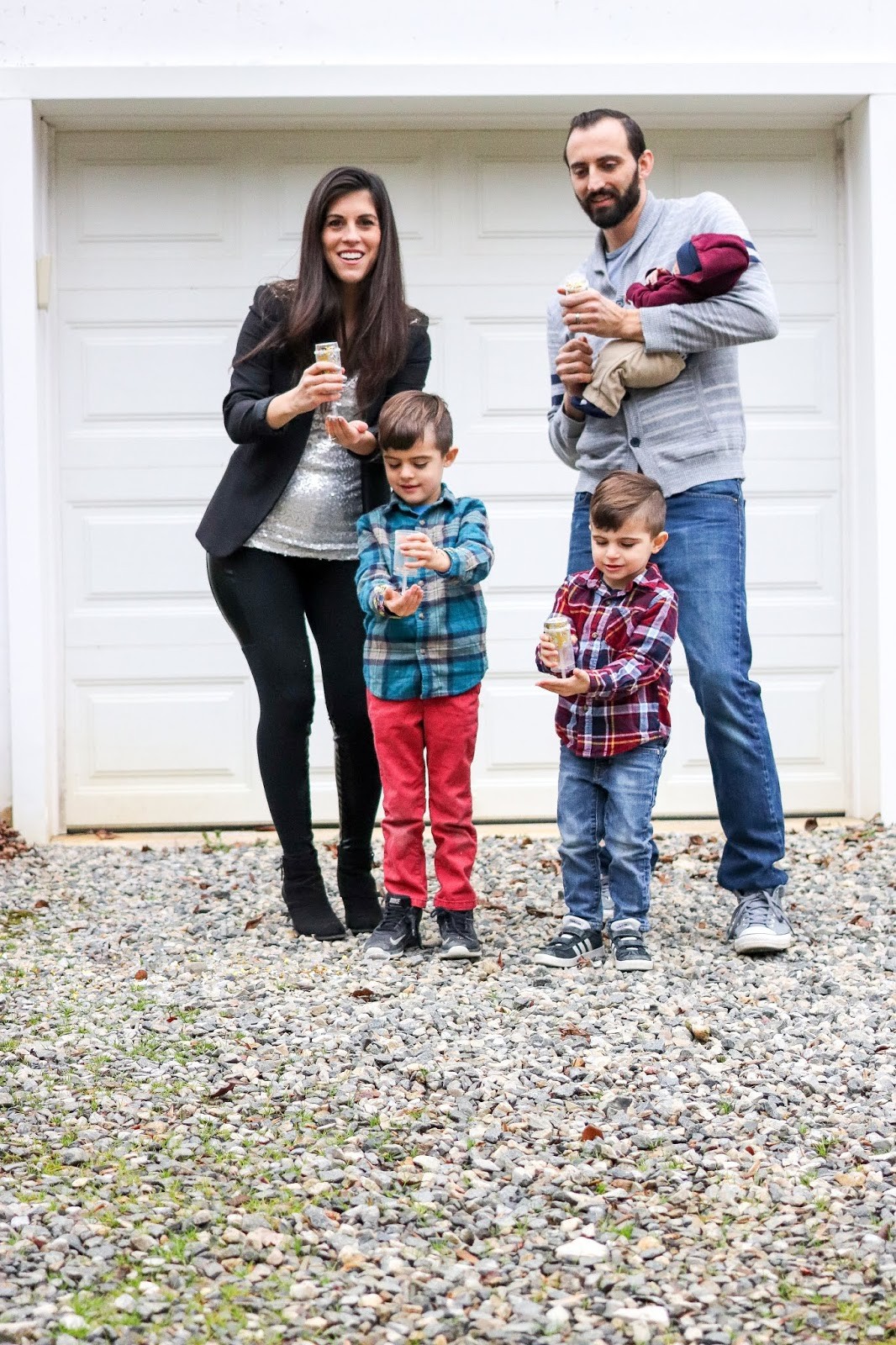 We aren't big on setting resolutions for the year. Most of the time I'm lucky if I remember what needs to be done for the day. With the season of life we're currently in, keeping a long list of things isn't a priority right now, and half of the times we are just trying to stay afloat. But, for the past few years we have been picking a word to focus on throughout the year. So much easier in my opinion to remember. Last year our word was,
Trust
. It was such a big one for us. Right at the end of the year, everything we had hoped for and set out for with that word came true.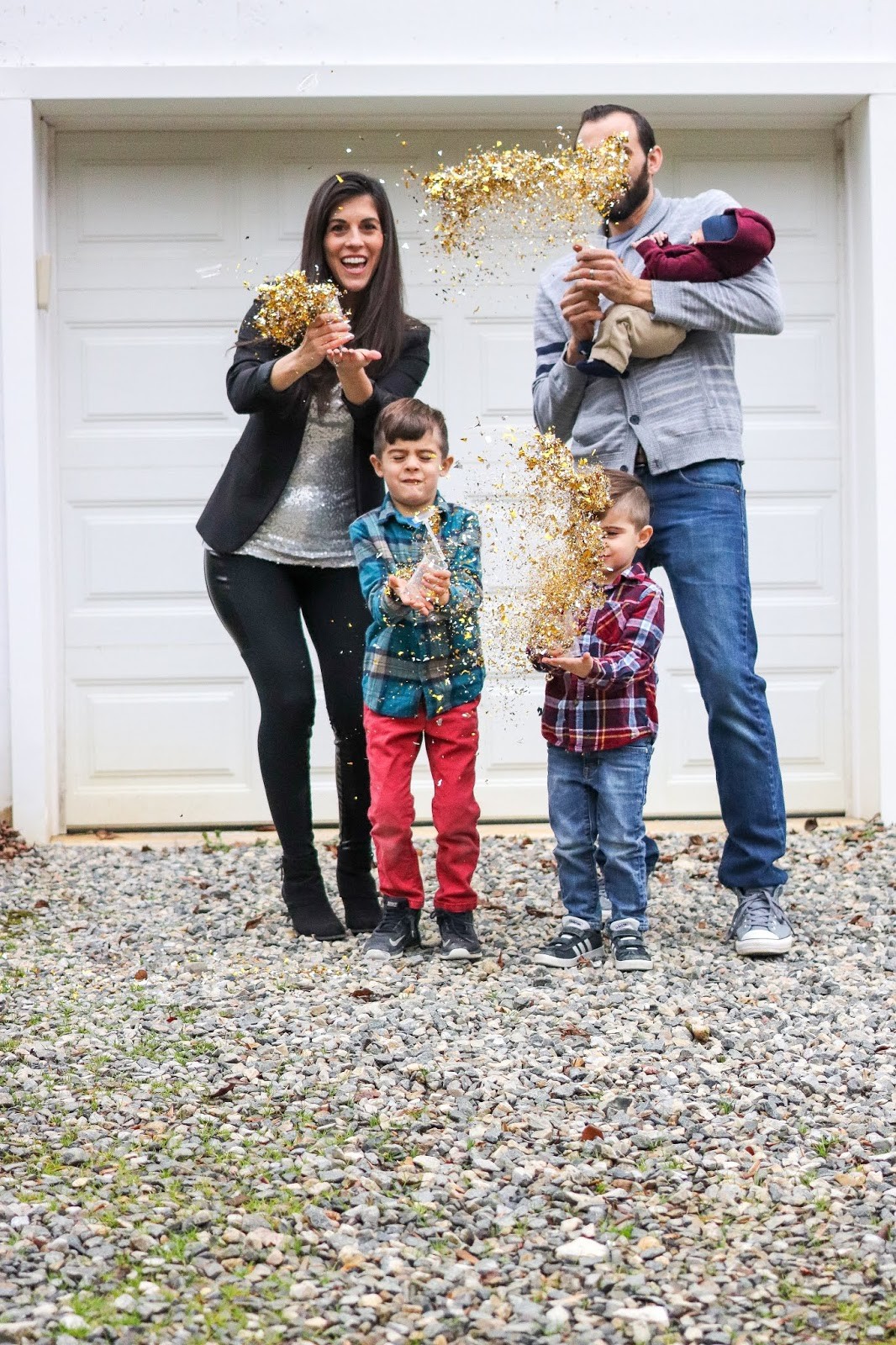 This year we decided our word would be, Fearless. There's a song by Jasmine Murray called Fearless and some of the lyrics from the song say, "I wanna be fearless! No holding back, no backing down. Fearless! Because I believe you're with me now. Bring on the unknown, lead me and I'll go".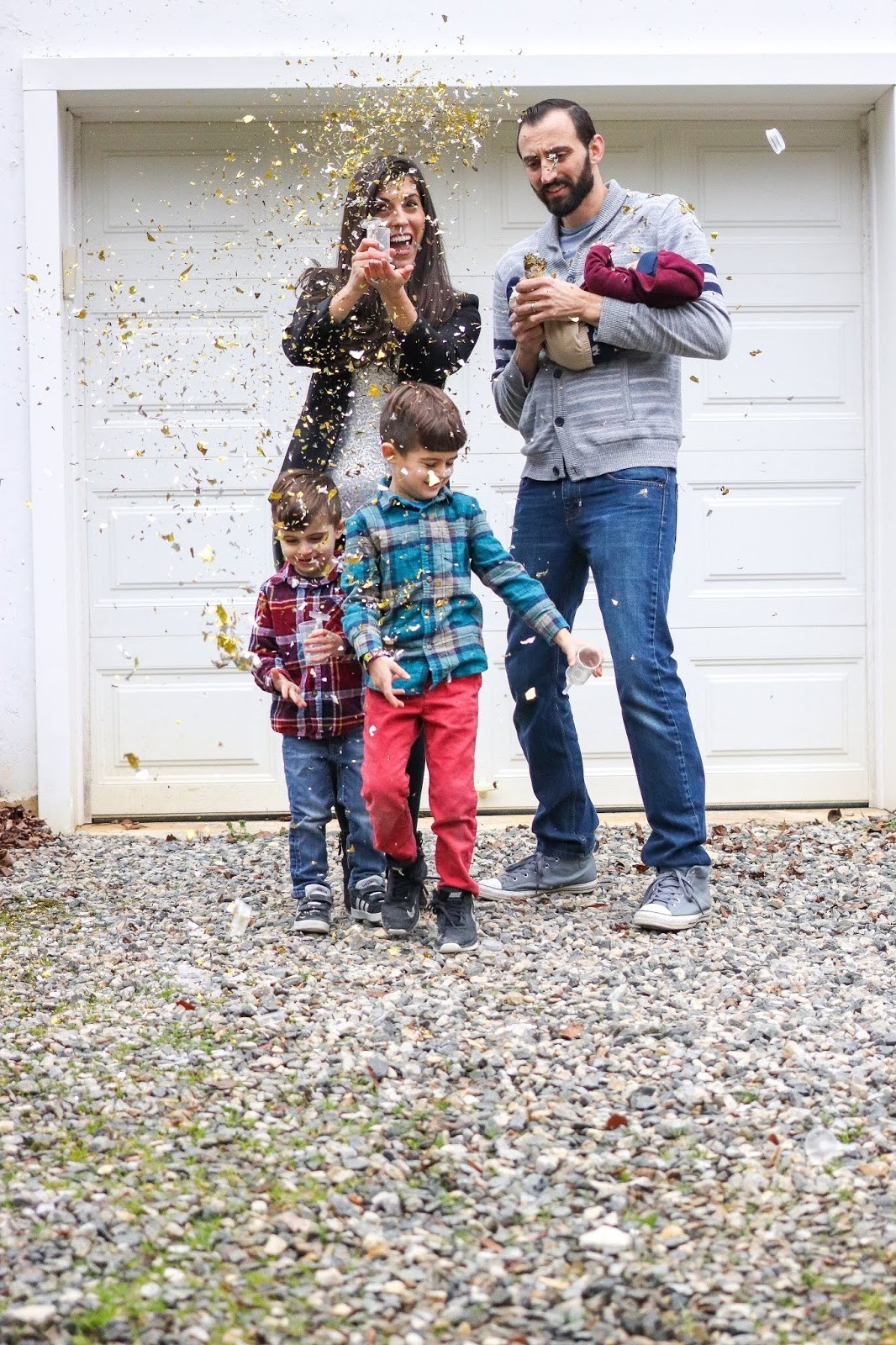 This song has always spoken to me, so when we were deciding on our word and it came on the radio it felt like it was meant to be. Last year I spent a lot of my time being worried and fearful. When we found out baby C was going to be born with a
cleft lip and palate
I let fear creep in way too many times. I should have been enjoying my pregnancy, taking more maternity photos, and allowing my mind and body to relax. Instead, I let my mind wander and fear take over. I know most people will say that's normal, and it is, but at the same time I don't want to live this new year in fear. We still have a lot of obstacles in the way with baby boy's surgeries and so many unknowns with that. In addition, the boys started a new school, Eric a new job, and we're tackling a major renovation. The last thing we want to do is live in fear.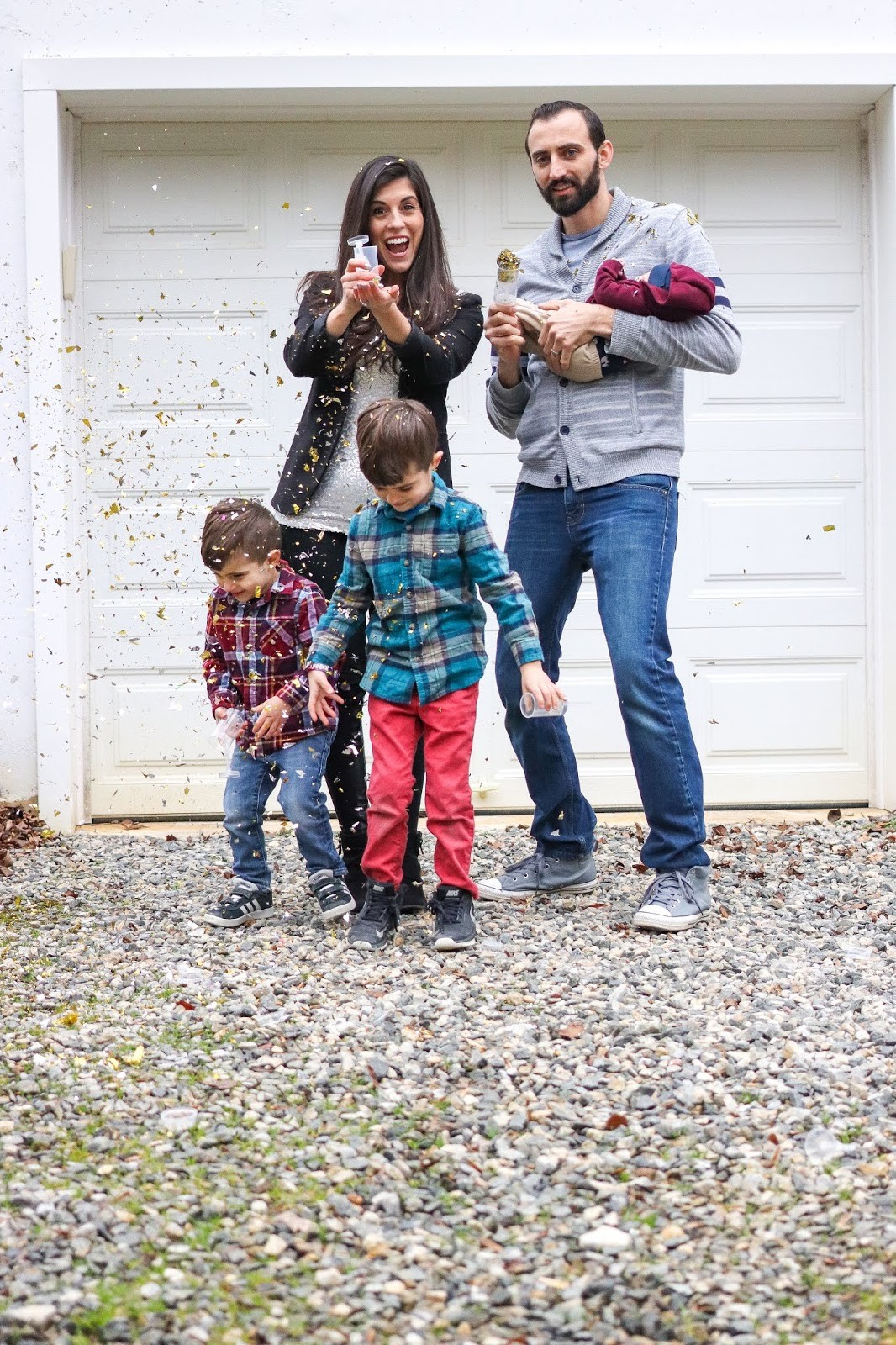 So instead, we're choosing to be fearless (as much as we possibly can). I know that the reality of it will be that we'll have days where we will falter. Those fearful moments might creep back in. But what we're planning on doing differently this year is, remembering what we're focusing on, trusting again in Him to guide us through every step, and standing firm in the face of fear. There's another song by Hillsong called, Not Today. In those moments we'll try to remember, let the devil know not today.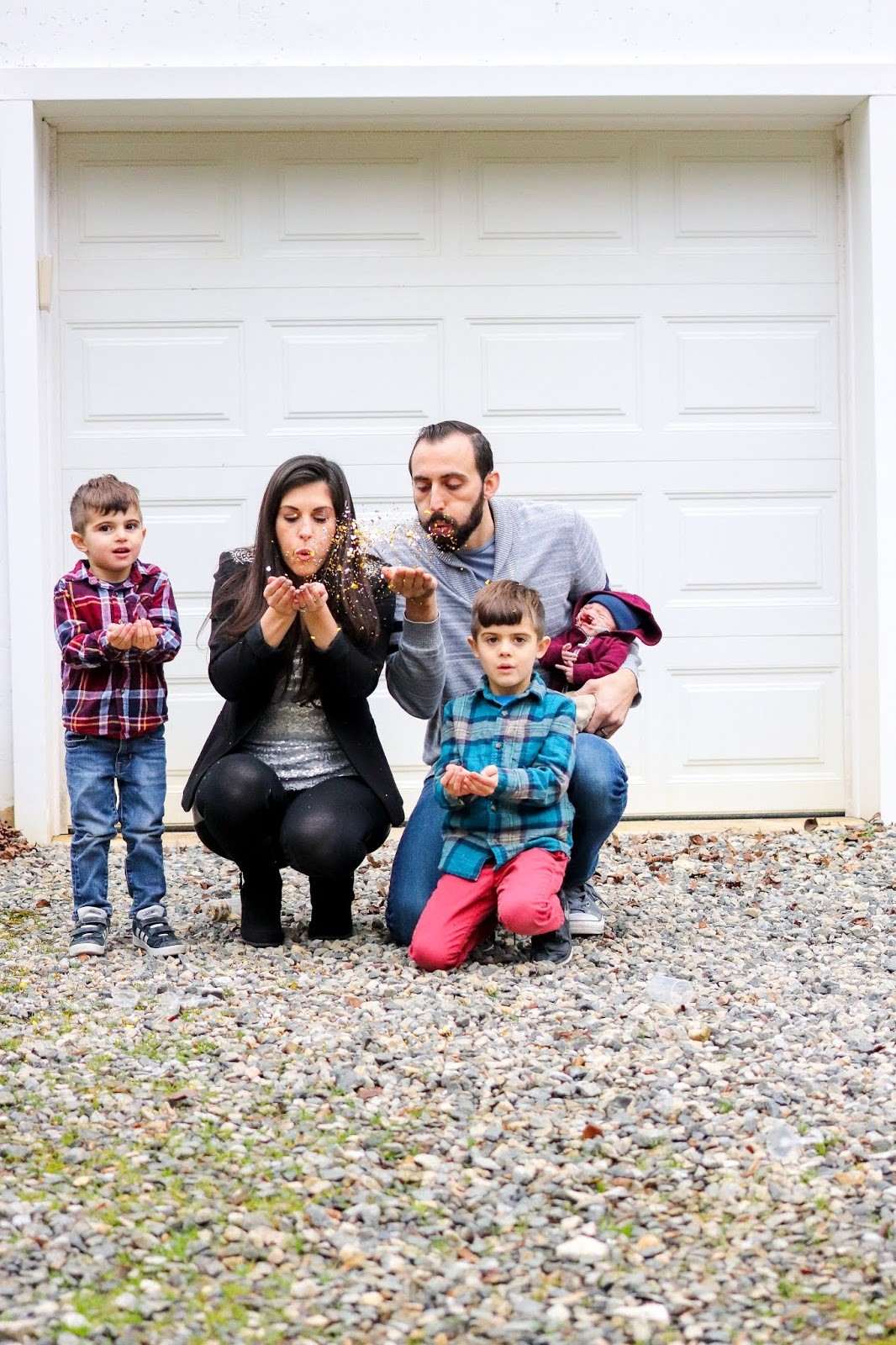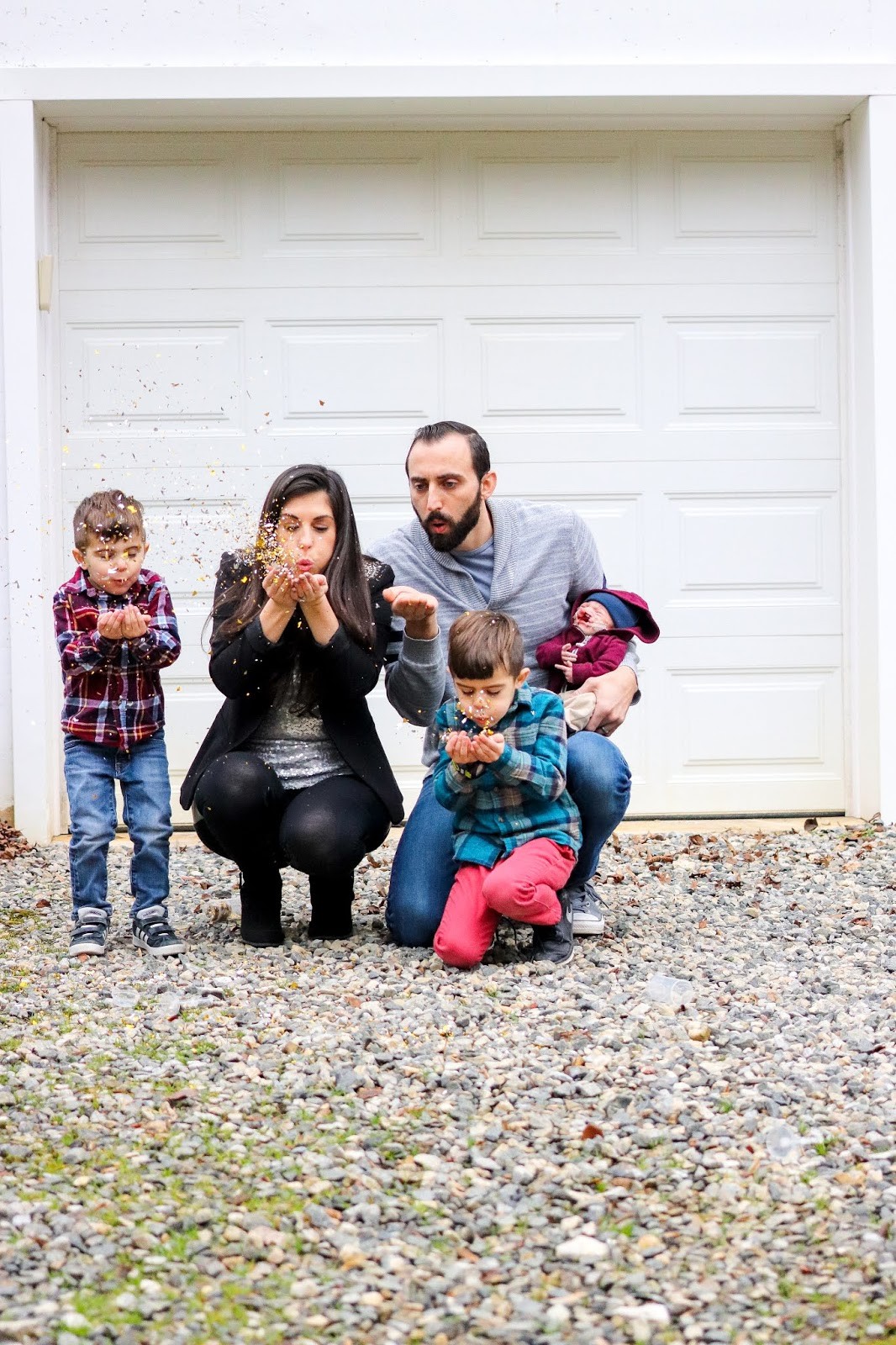 So 2019, we're embracing you. We're excited for all of the adventures, the memories to come, and growing from each new journey that unfolds.