This post is sponsored by PJ Masks. All opinions remain my own.
PJ Masks pumpkin carving Halloween fun with some of our favorite PJ Masks characters. Enjoy printable PJ Masks stencils and activity sheets.
This time of year always brings us a lot of fun and so many memories created. I wanted to try my hardest to make this year no different for my little guys.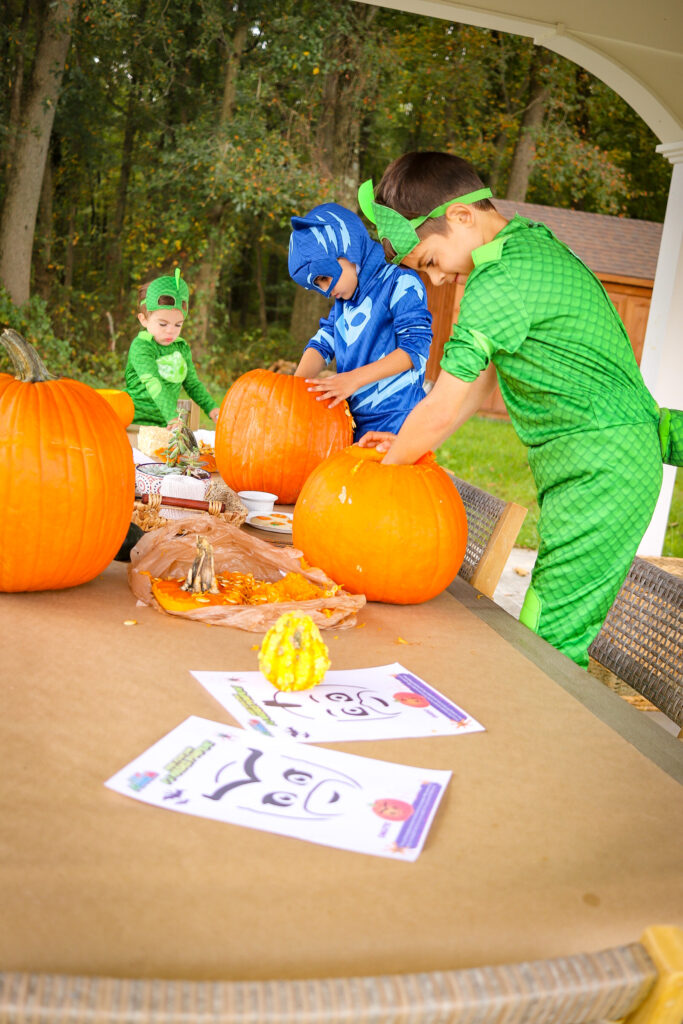 We recently sat down to create a fall bucket list, and both of my big boys said pumpkin carving was their number one thing they wanted to do. They're both big PJ Masks fans, so when I found out we could add to our Halloween fun with pumpkin carving stencils and activity sheets featuring some of their favorite characters, I knew a little pumpkin carving party needed to happen.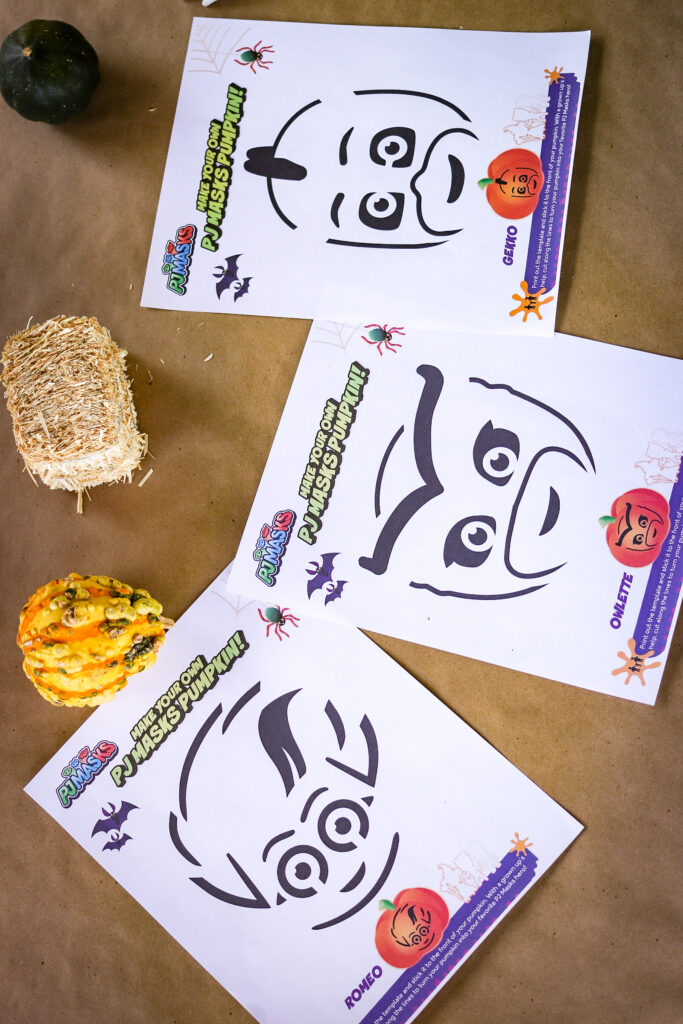 What better way to carve pumpkins of your favorite characters than to also dress up as them. The boys loved transforming into their favorite characters with their new PJ Masks costumes. They had a lot of fun pretending to activate their super powers, and even said they had, super pumpkin power! You can find these and more PJ Masks costumes available now at Walmart.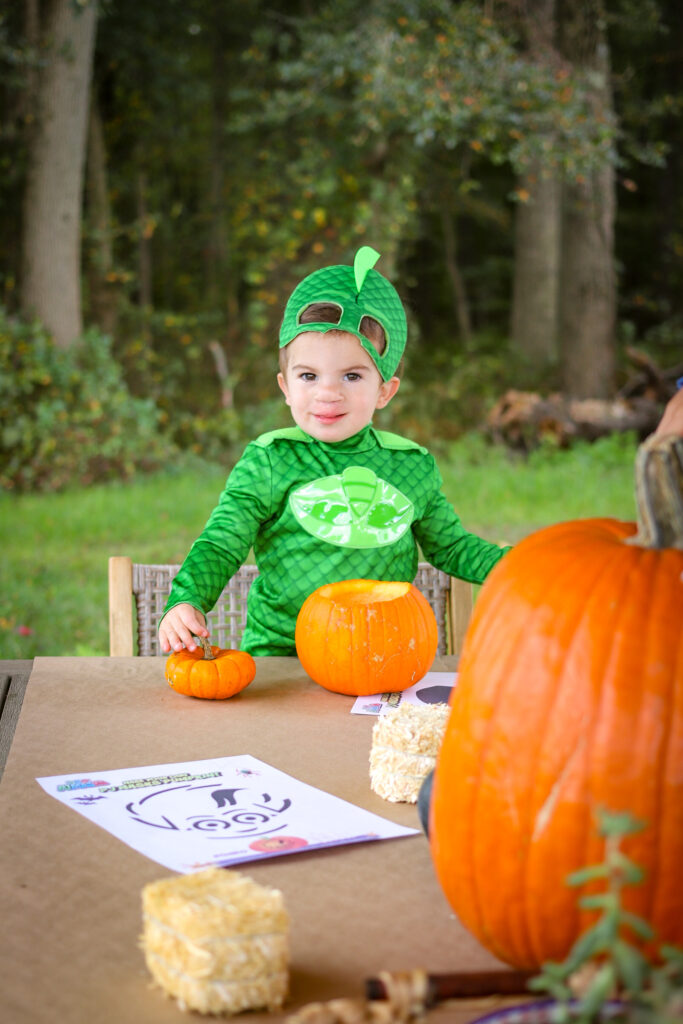 It was fun spending the afternoon enjoying some sweet fall treats, dancing around to our favorite tunes, getting hands-on with pumpkin goo, and carving our favorite characters.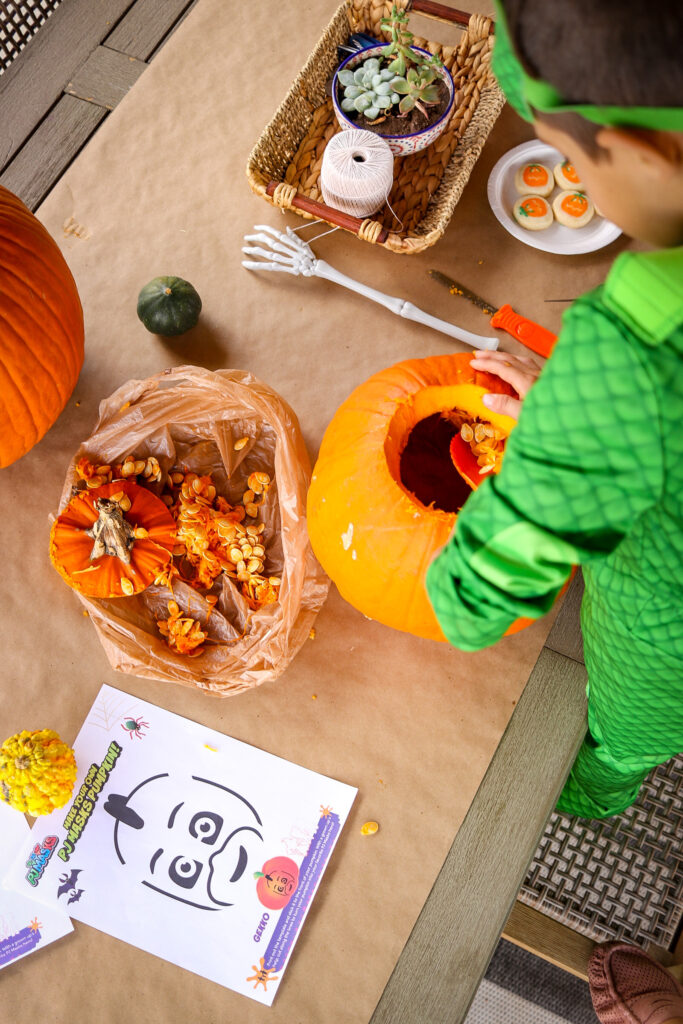 After the pumpkins were ready to be carved we attached the pumpkin carving stencil to the front, cut along the lines, and watched Gekko transform before our eyes.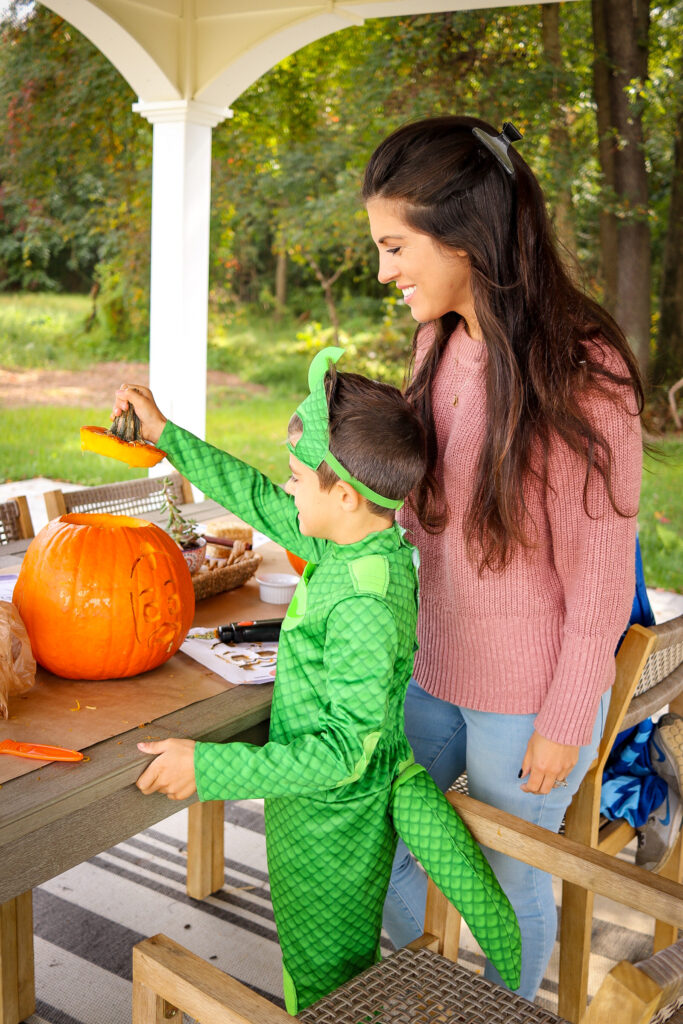 The boys picked Gekko to start with and couldn't wait to see how it would come out. Once they saw one of their favorite characters on the outside of their pumpkin, they wanted to play around for a bit and show off their PJ Masks hero moves.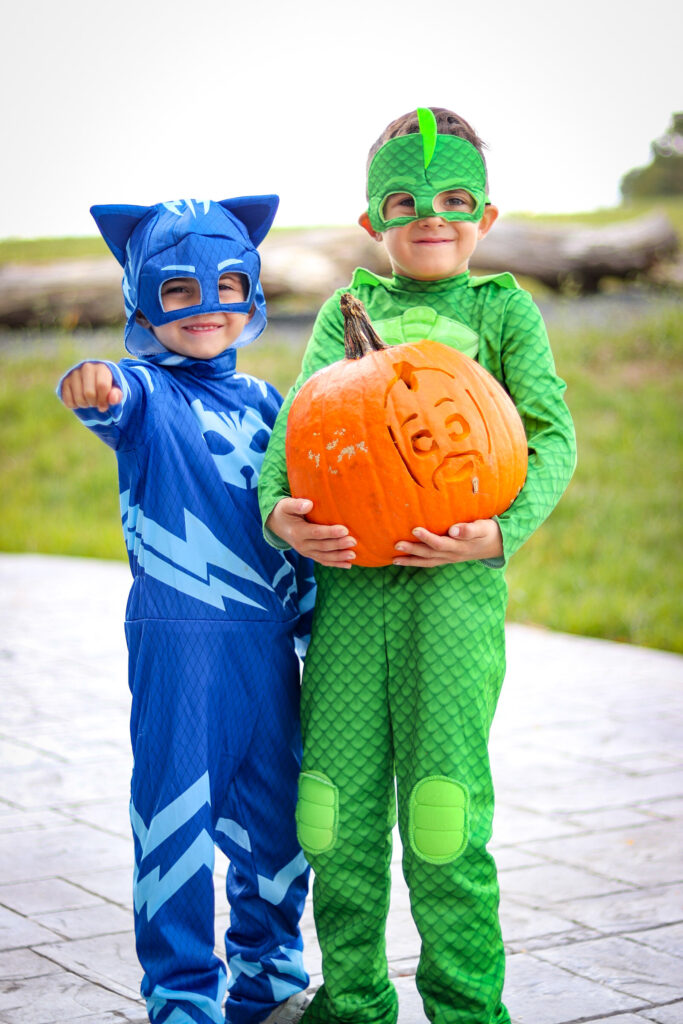 Let's just say my littlest Gekko also wanted to hold the pumpkin like his big brothers. Those super Gekko muscles are still growing on him though. He loved taking the top off of the pumpkin and putting it back on. He also kept saying, Gekko, Gekko, and it was the cutest thing to hear.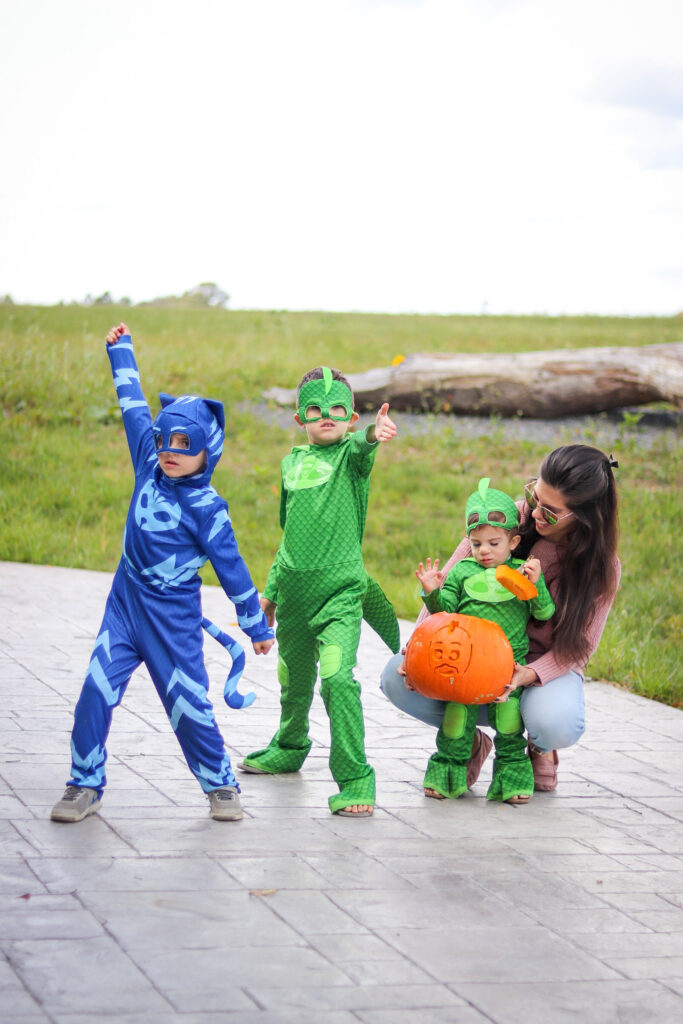 He showed us his super running powers and ability to sneak some tasty treats. I'm pretty confident in knowing that he's going to want all the treats this season.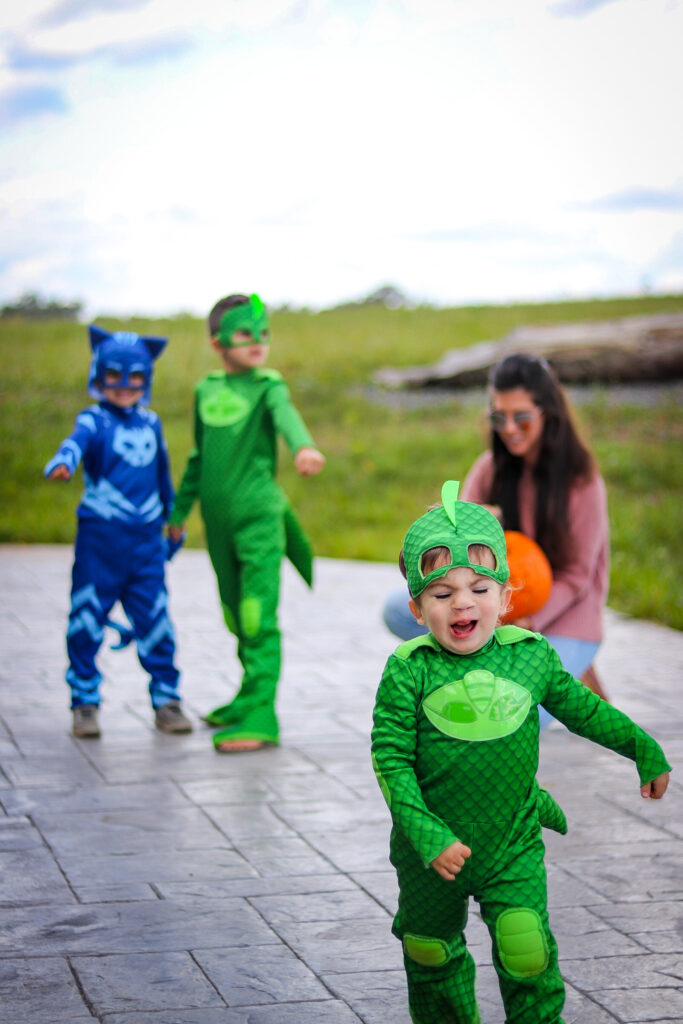 What are some ways you're making Halloween special for your little ones?
Don't forget to check out the latest PJ Masks episodes airing on Disney Junior!