Hello, friends! My how the summer is flying by at rapid speed. We still have a few weeks left to enjoy as my boys don't go back to school until Labor Day. I know a lot of my southern and west coast friends are already back in full swing and inching towards fall.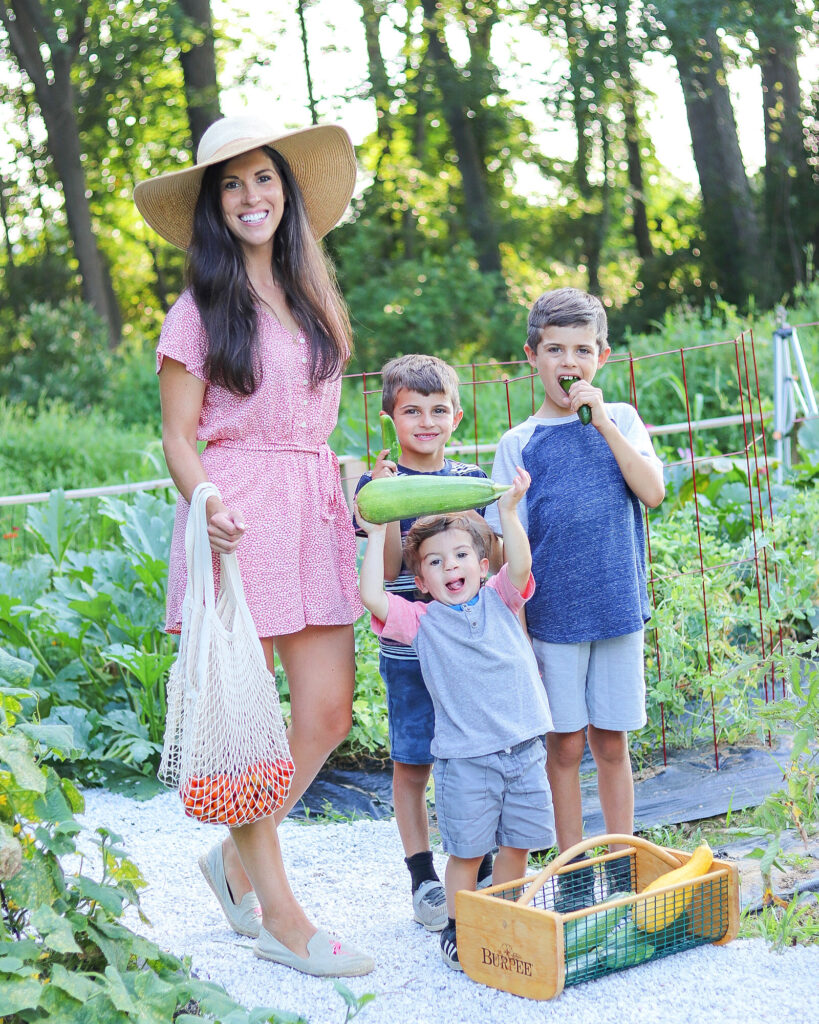 If you've tuned into my instagram recently you might have seen that our garden has been flourishing. The boys built this garden for me and got me these reusable produce bags as a Mother's Day gift. Tending to our garden has been a nice little escape.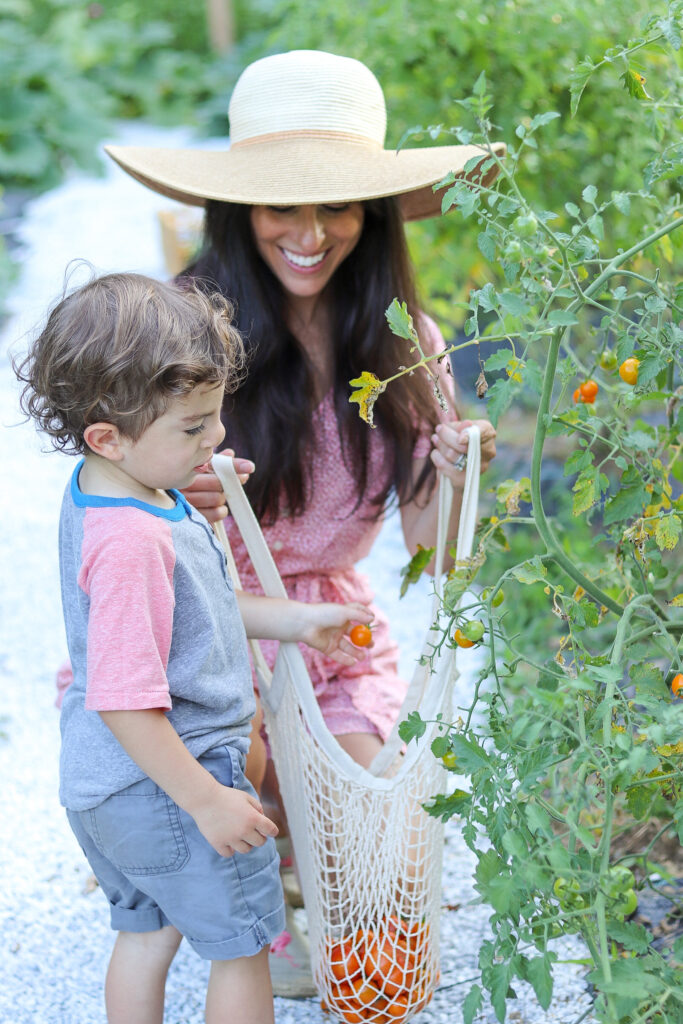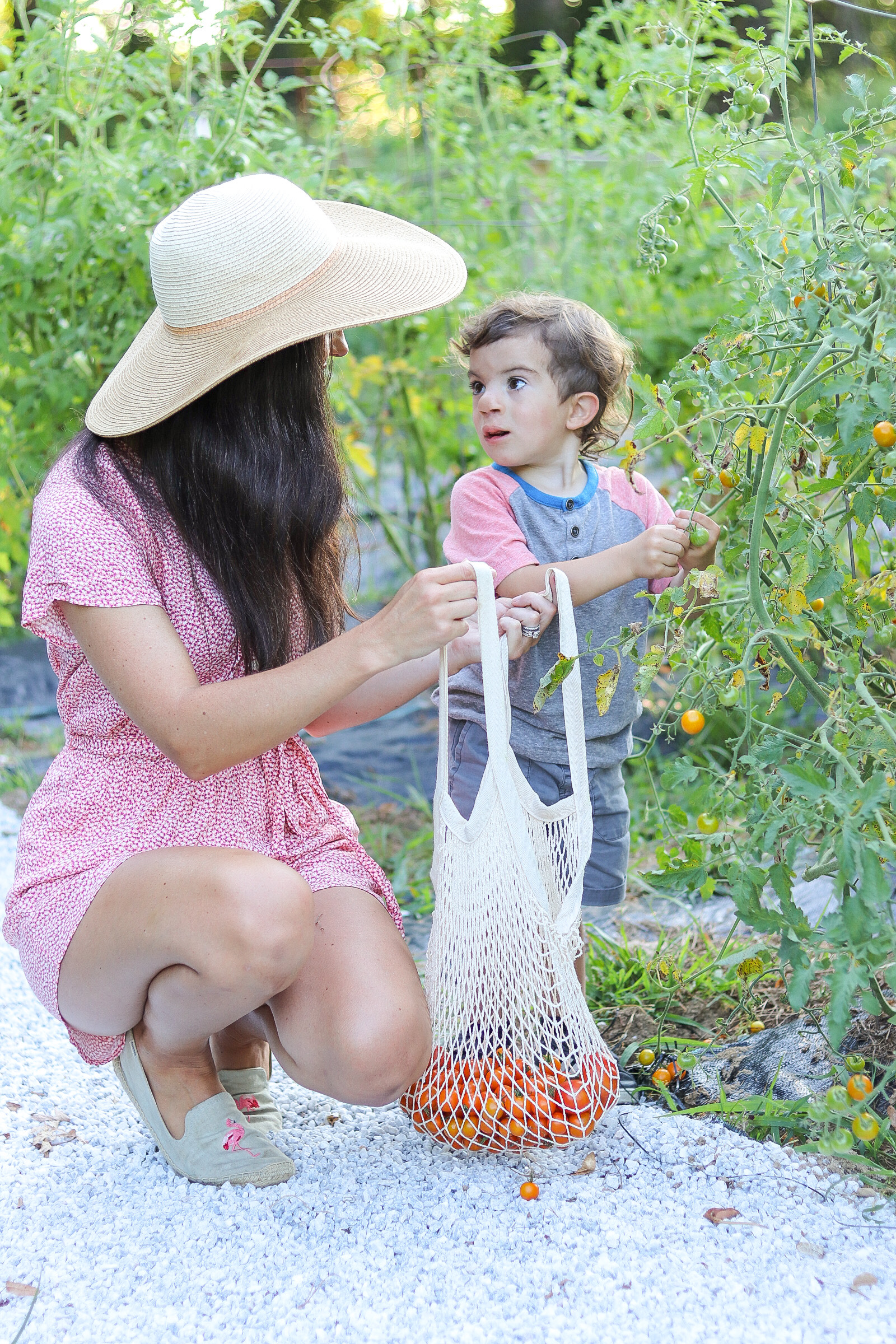 If you've also been a reader here over the past several years (time really does fly!), then you might remember we've had many a failed attempts at growing a garden. We've had critter intruders that wiped us clean, plants that never produced, and who else knows what went wrong.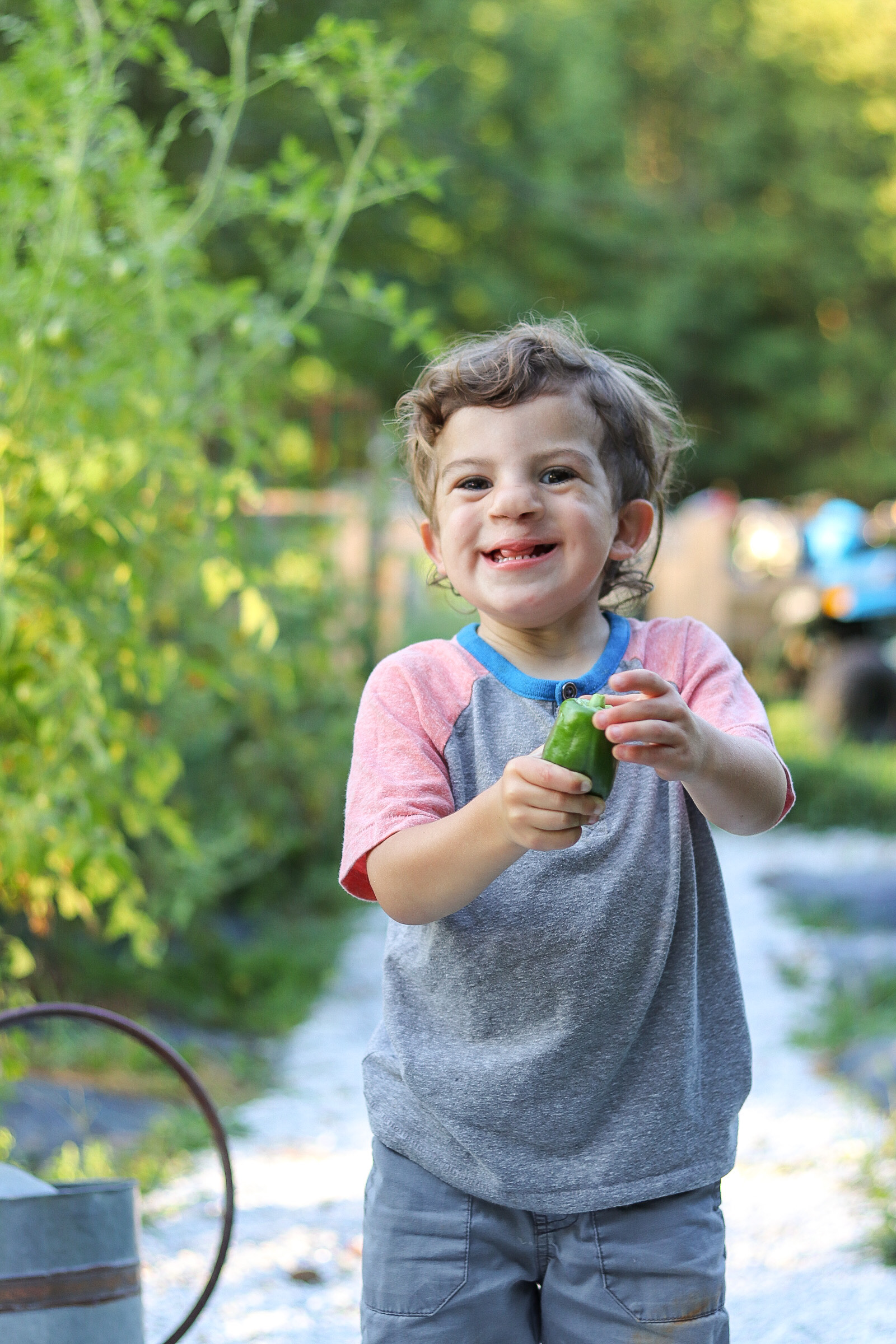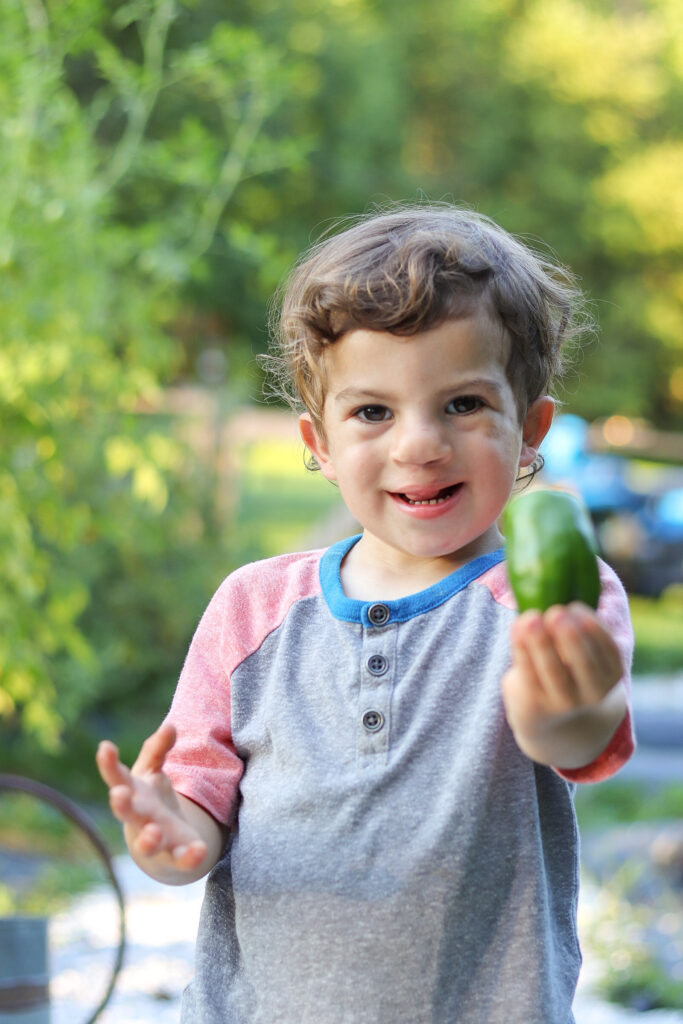 Trial and error, my friend, Trial and error. But hey, look at what's been going on this year!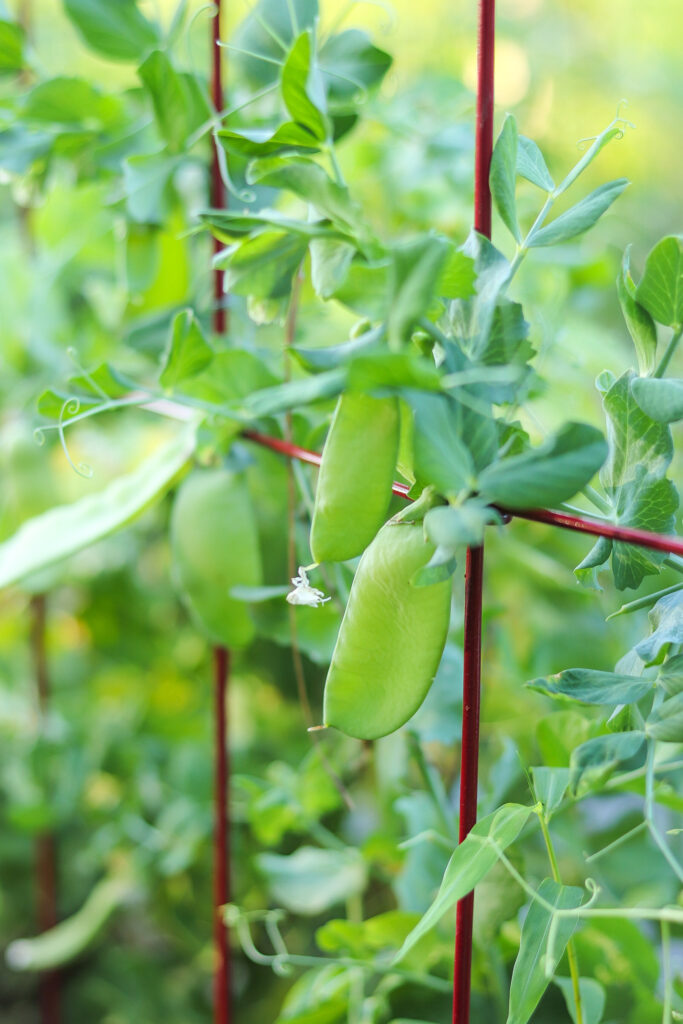 We have tomato plants that are taller than my husband. Sugar snap peas that you can eat right from the vine. Zucchinis that we make weekly deliveries to our neighbors. Carrots that our sweet bunny boy loves eating the leafy tops. Peppers that are sweet and cucumbers that the boys pick and eat before they even leave the garden.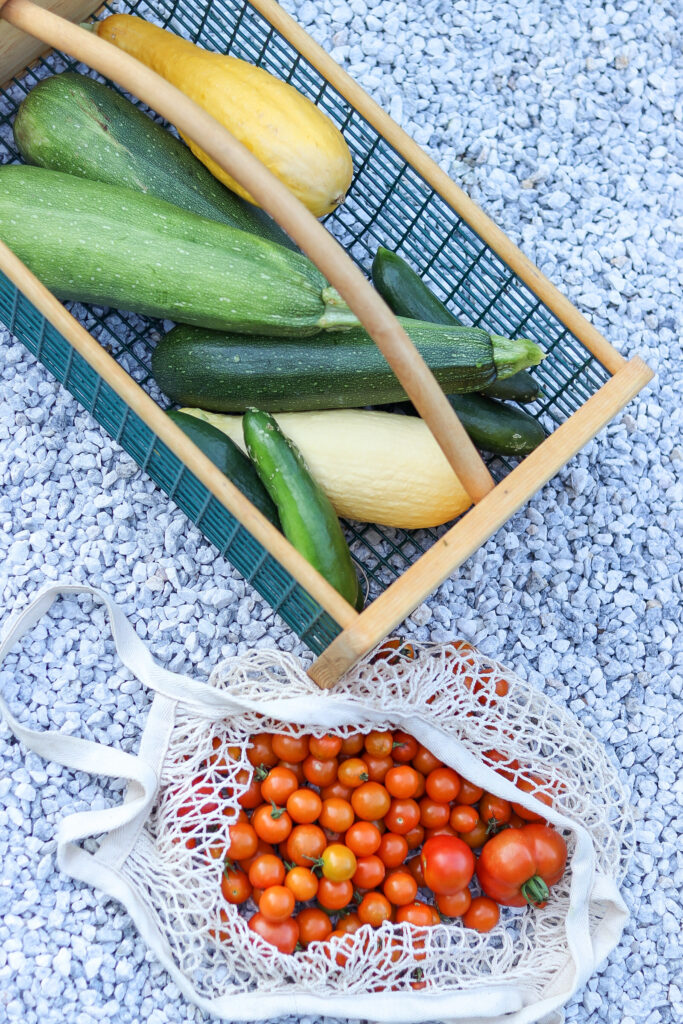 Our fall goodies were recently planted which are spinach, lettuce, and green beans. Let's keep our hopes up that they will bring in some good picking.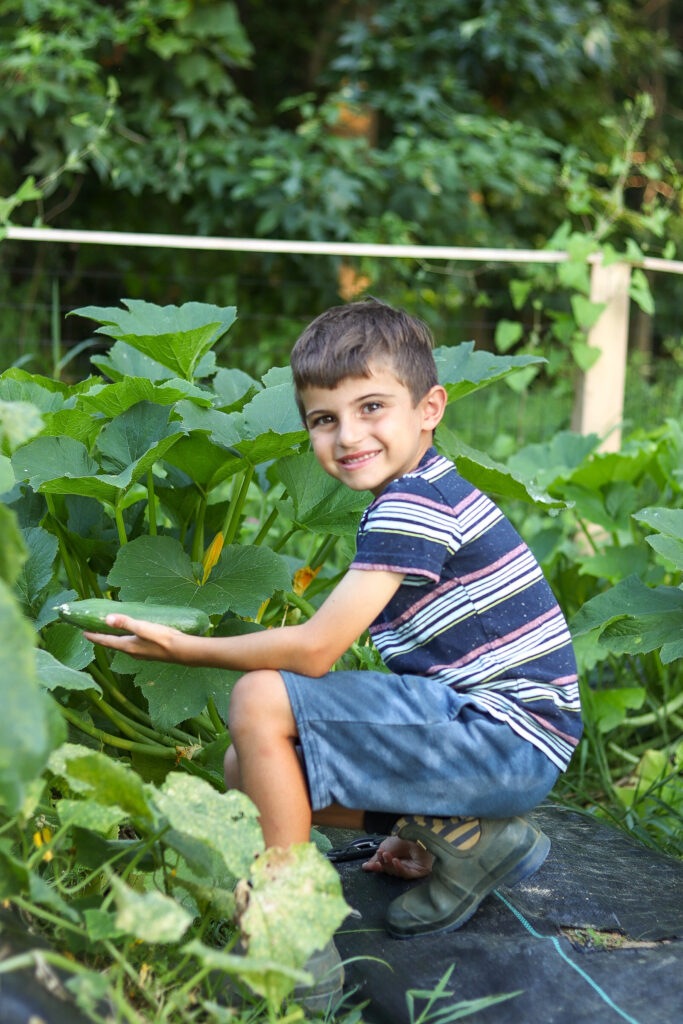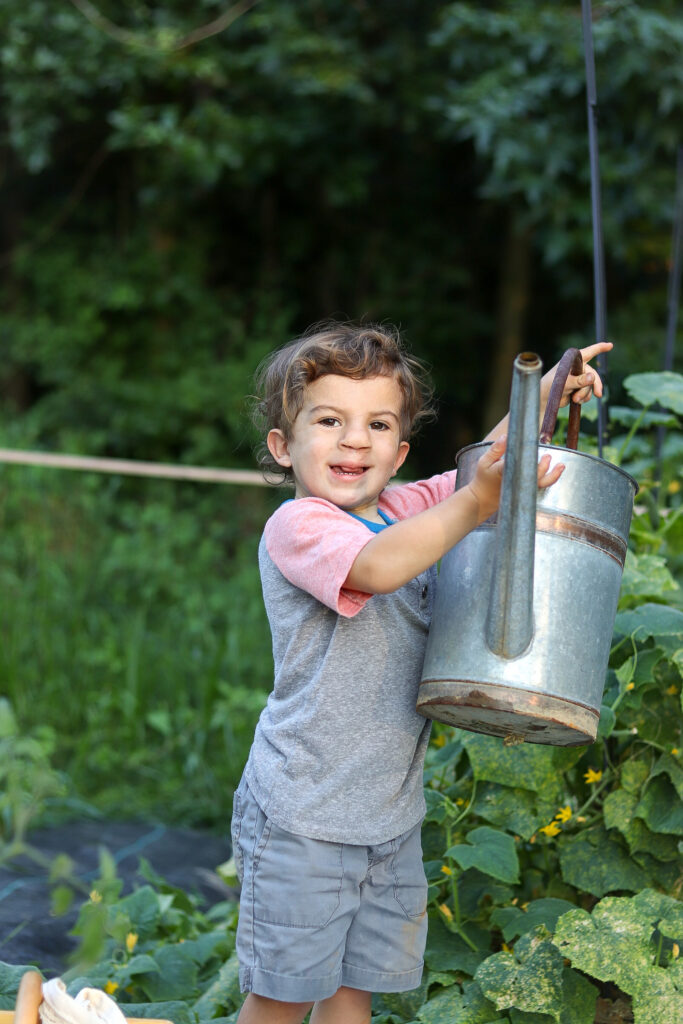 We've also tried our hand at pumpkins over the past two years. You might remember we got one yellowish one the first year and a bunch of gourds last year.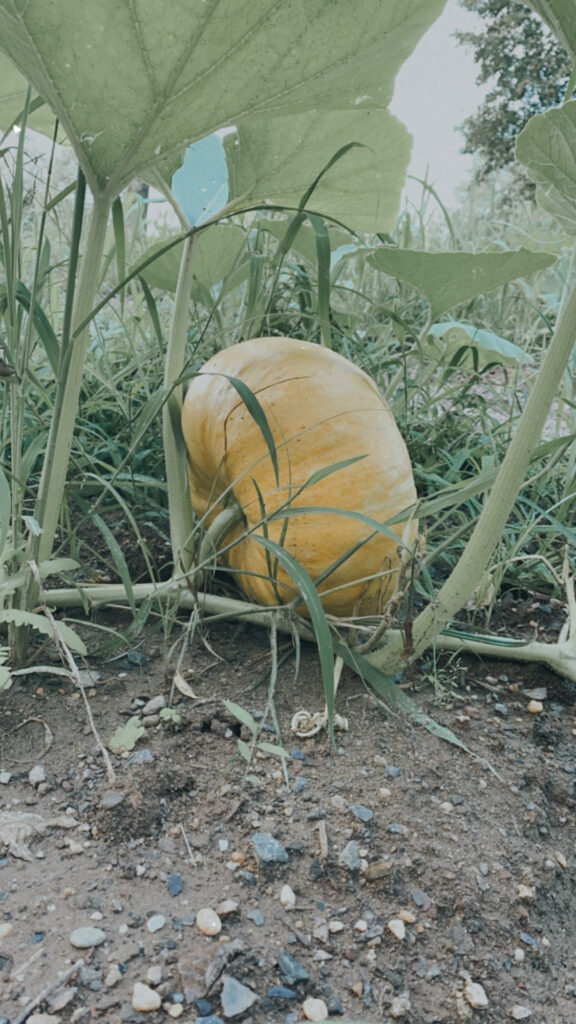 Guess what? We have pumpkins this year! We might only get a handful but they are growing, and we're a little excited about it.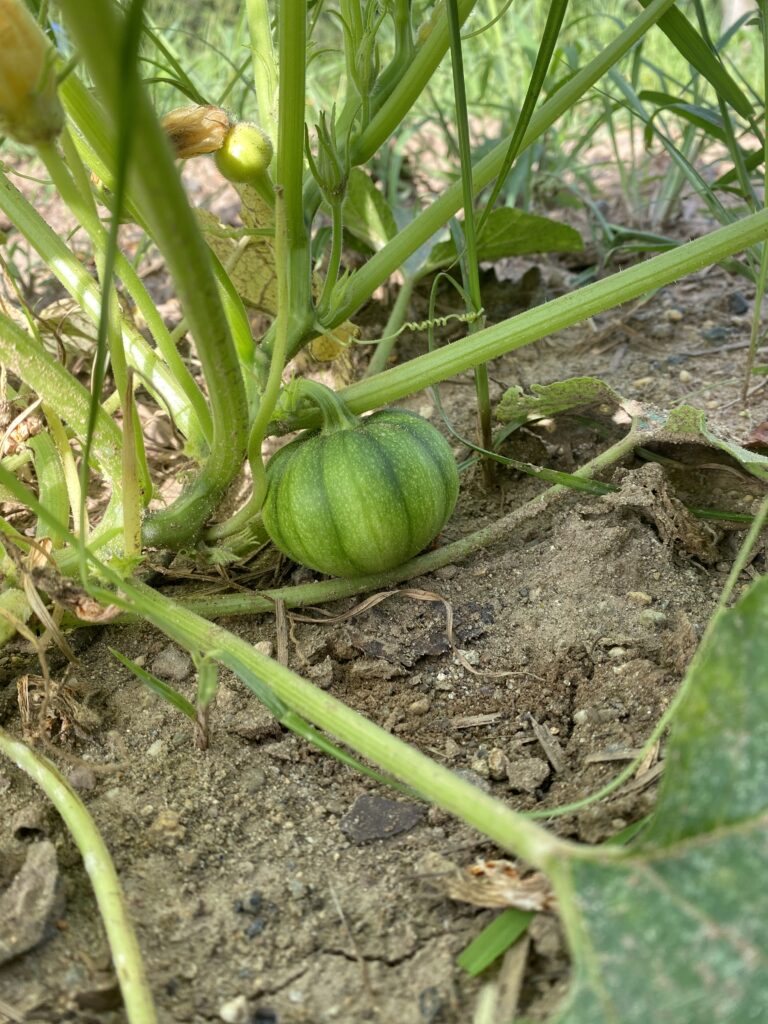 And we can't forget about my special sunflower field. They are all growing, along with the weeds, and will be blooming in the next few weeks. I love fall sunflowers so much!
I have some of the best little garden helpers around. Although, somehow everyone seems to be busy when I'm weeding or magically no one needs me at that moment. Did you grow anything this summer?