We're back from our southern California trip that included Disneyland, Joshua Tree, and San Diego. We love having family on the west coast, and a Disney visit is always a good idea. It's been about a year and half since our last California visit, and every time we go, we love keeping with our traditions and adding new fun.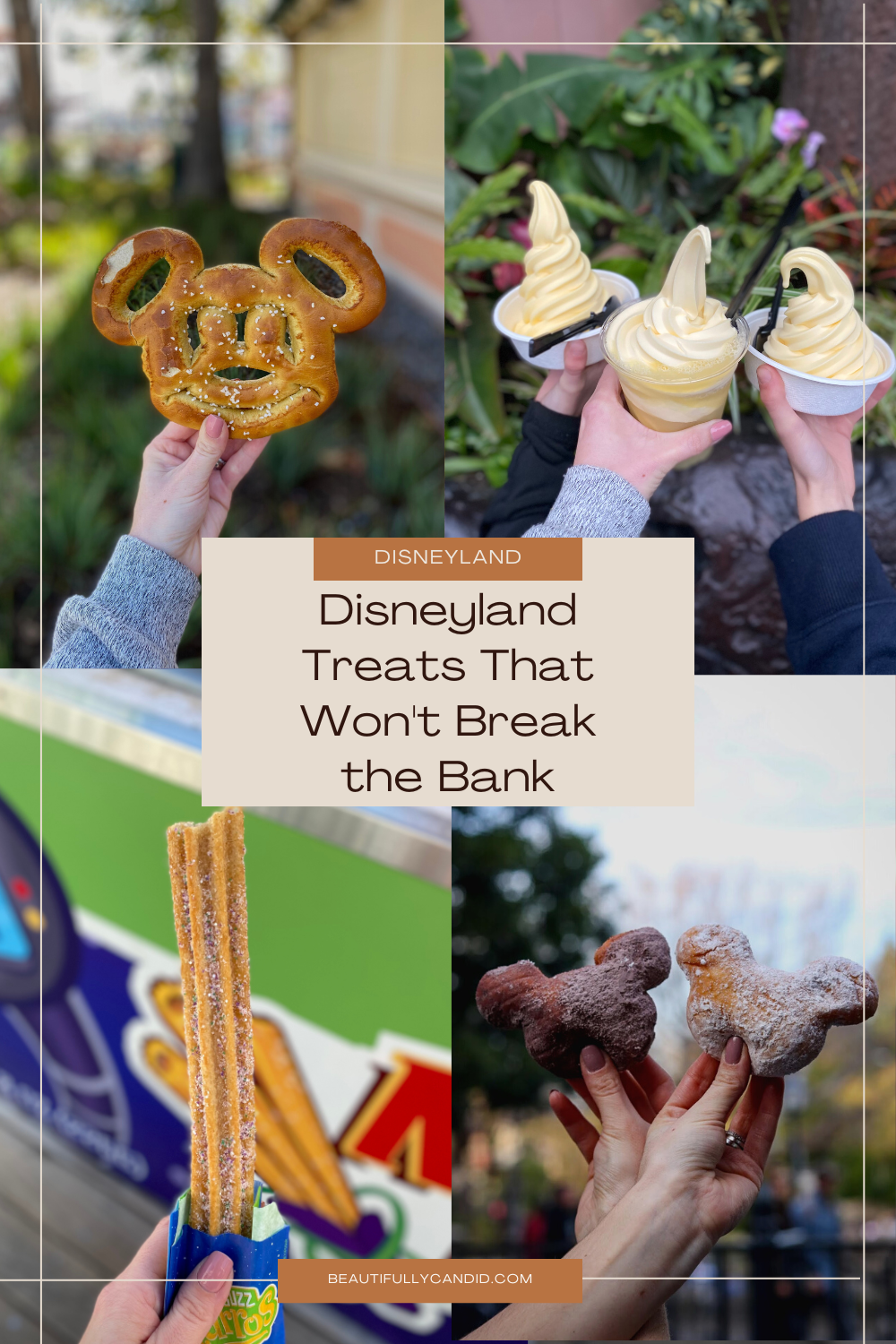 With hungry little boys, I love treating them to things at Disneyland that aren't going to cost a crazzzy amount and still have that disney magic along with them.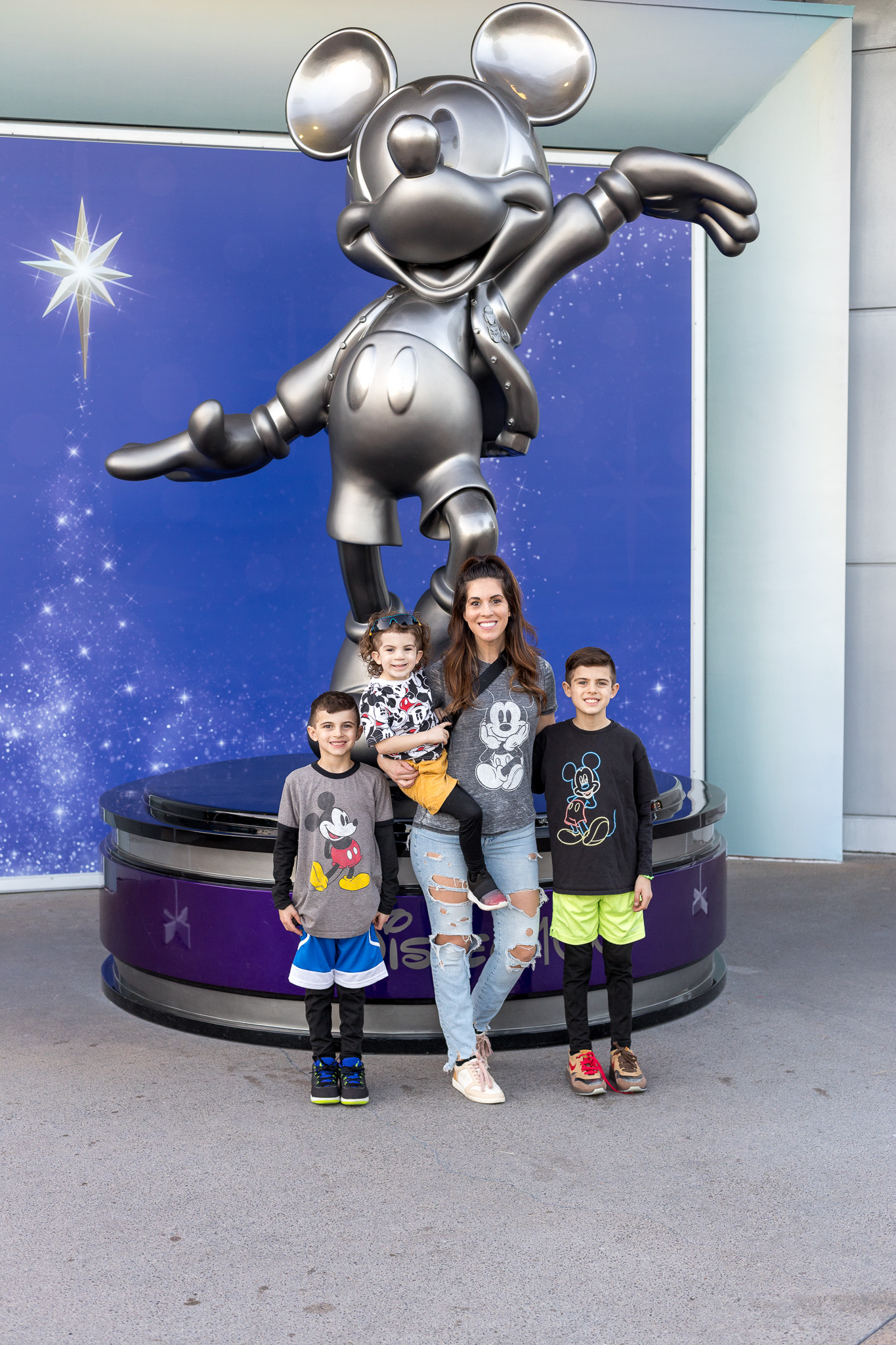 What I do love about Disney is you can bring in your own snacks. I highly recommend this in addition to anyone visiting with little ones. We were super lucky to not have to wait in long lines for food, and you can use the disney mobile app to order, but let's be honest, we all know when a little one is hangry, they want something right then and there. Having a stash of your own easy to transport snacks is also a huge help.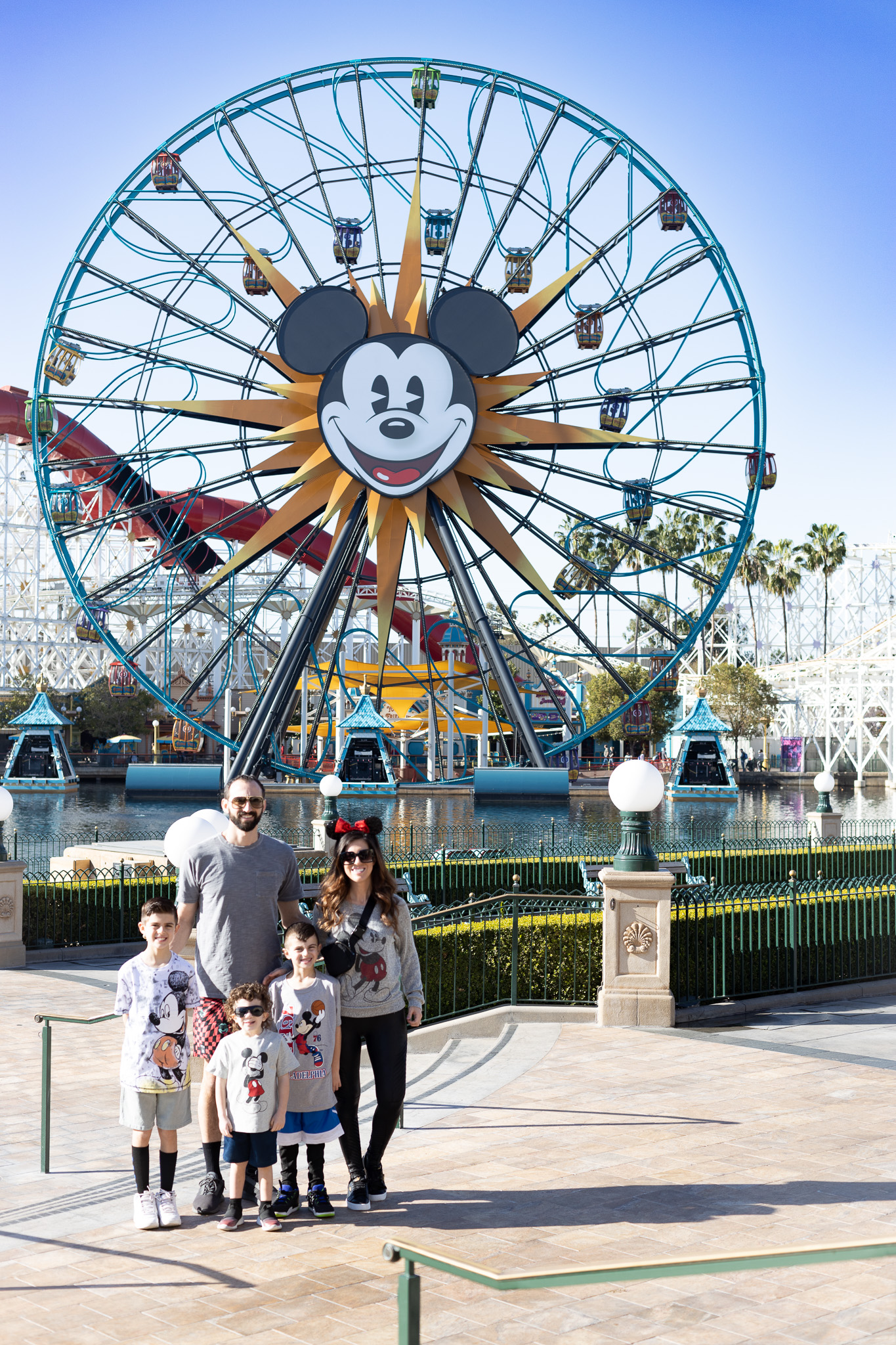 For those let's get a treat moments, I'm sharing some of the things we enjoy during our Disney visit that are more cost effective and won't break the bank.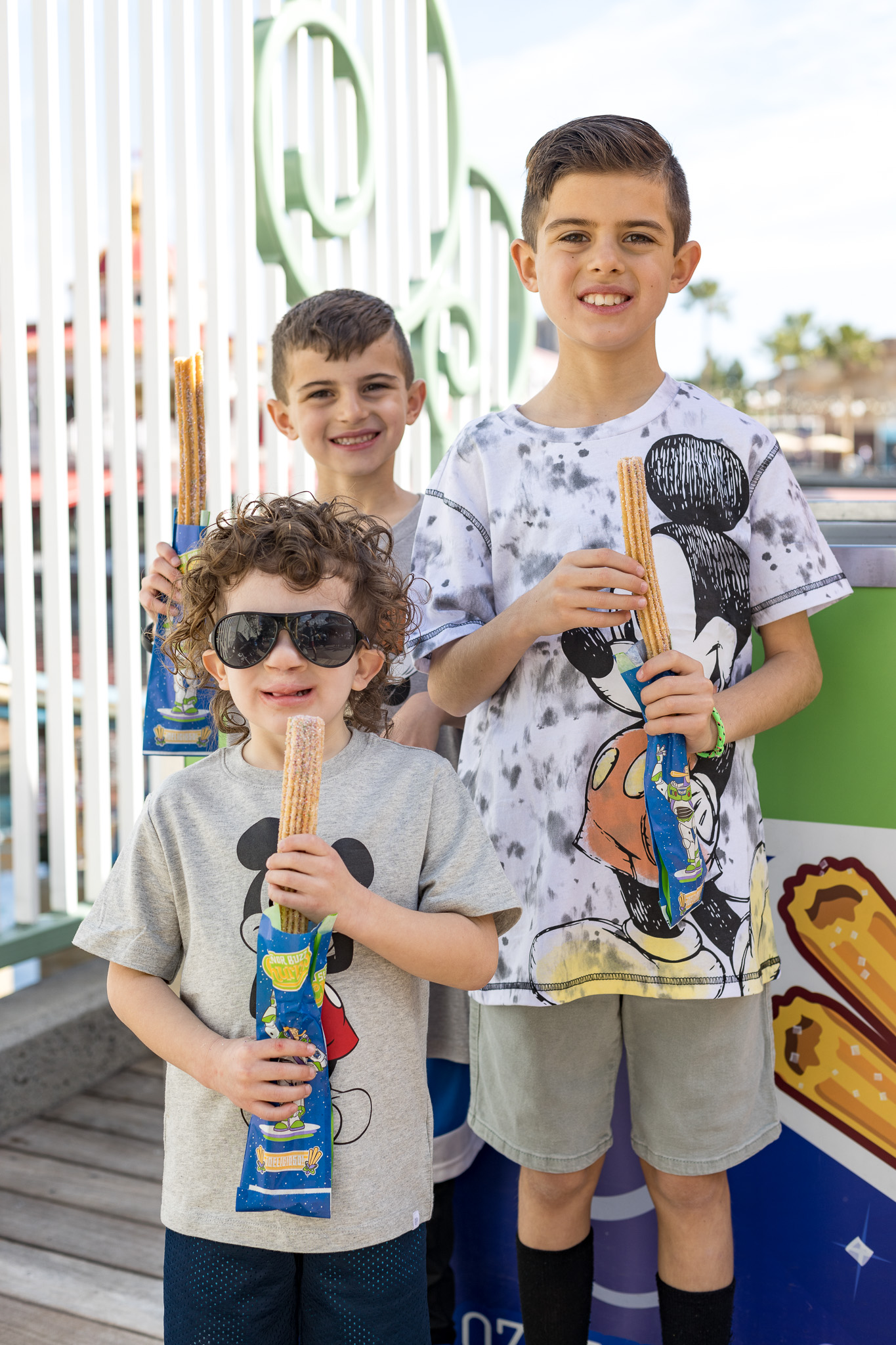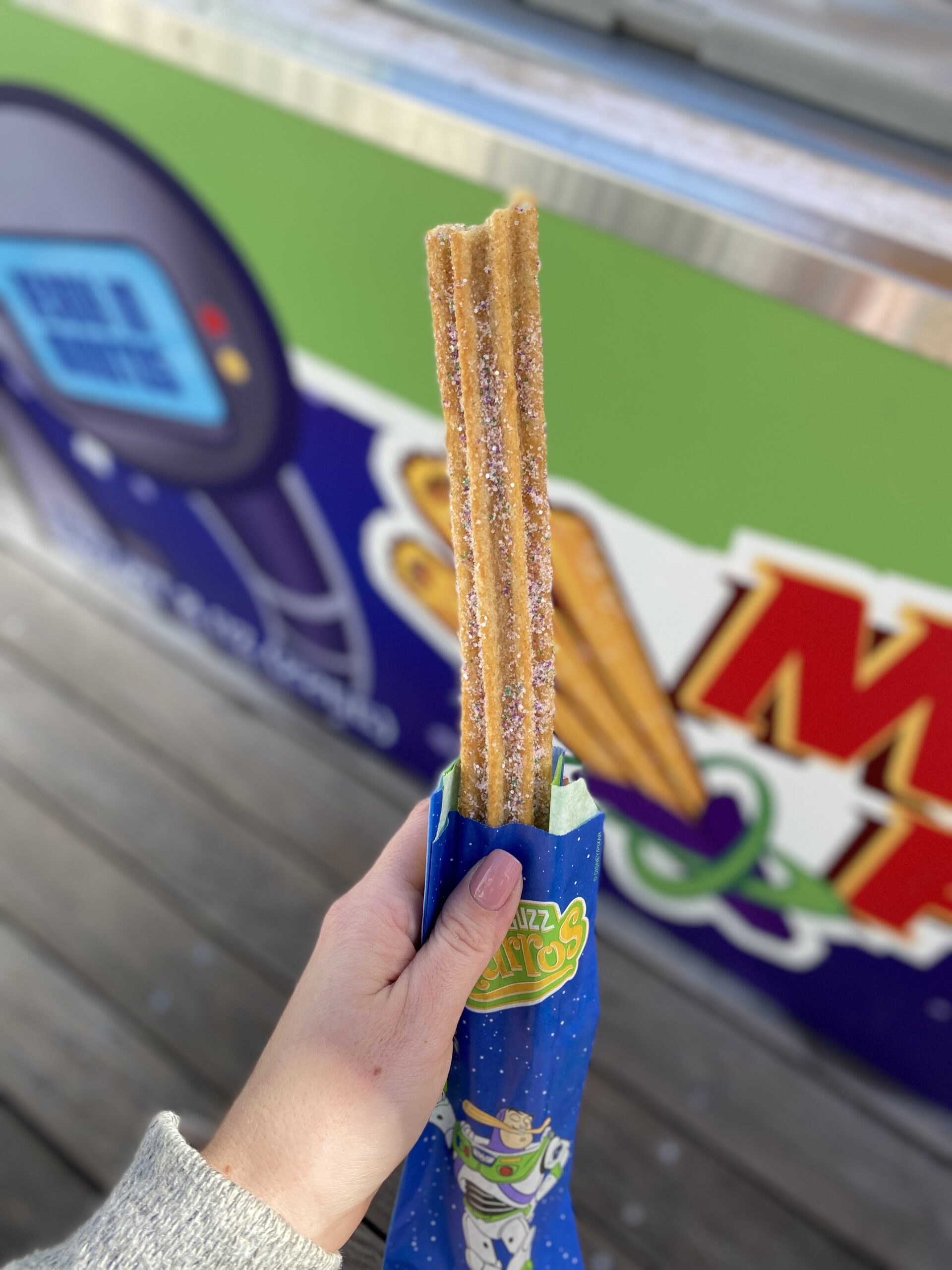 A must for us is always a warm and tasty churro! There are multiple locations both at Disneyland California Adventure Park and Disneyland that sell churros. Our favorite is Señor Buzz Churros located in the Pixar Pier. The boys love the added cinnamon sugar galaxy churros. They also have a caliente churro, but we've never tried it. Both churros come in at $5.75 each and are extra long, in my opinion. Some other churro locations between the two parks retail for $5 a churro without the galaxy extras.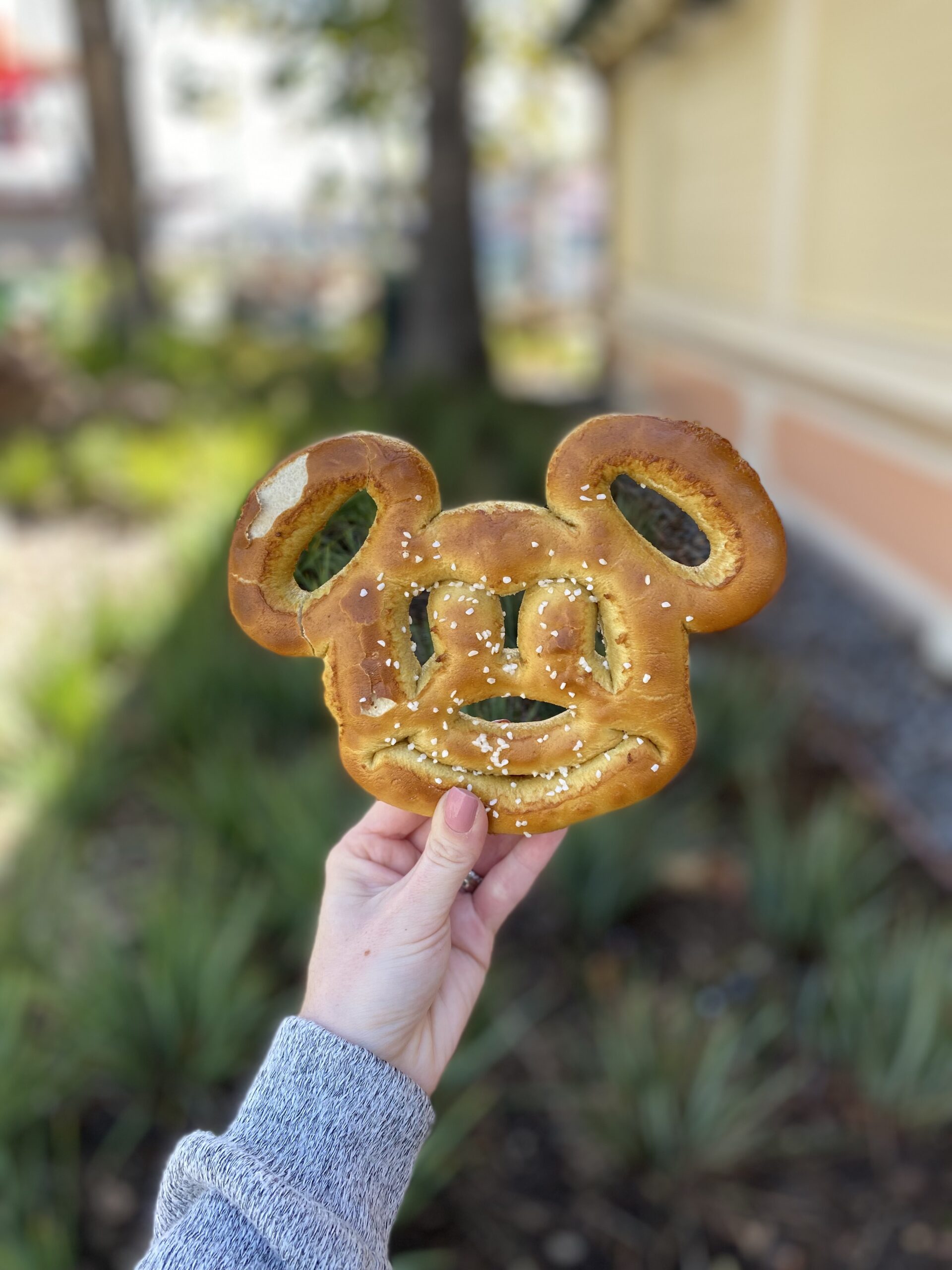 Another favorite is the classic Mickey Mouse pretzel. You can pick them up from Bayside Brews, and multiple locations/carts around the parks. Ours were $5.25 with an additional cost if you go for the cheese dipping sauce.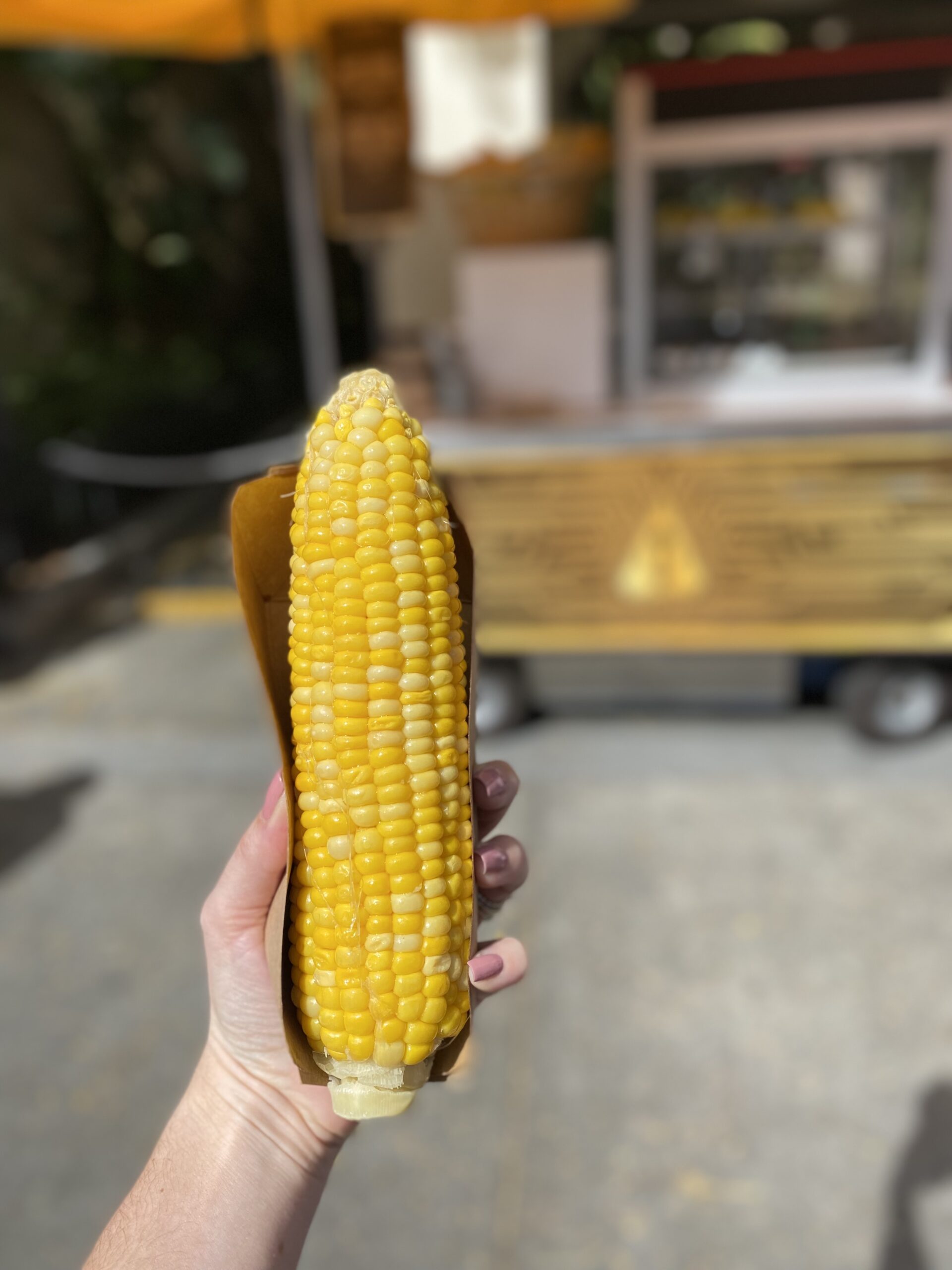 We randomly stumbled upon a cart near the Guardians of the Galaxy Mission Breakout, and chomped down a delicious buttery ear of corn. Coming in at $5 an ear, it was warm, tasty, and a nice walk around treat. Grab some napkins for those fingers though.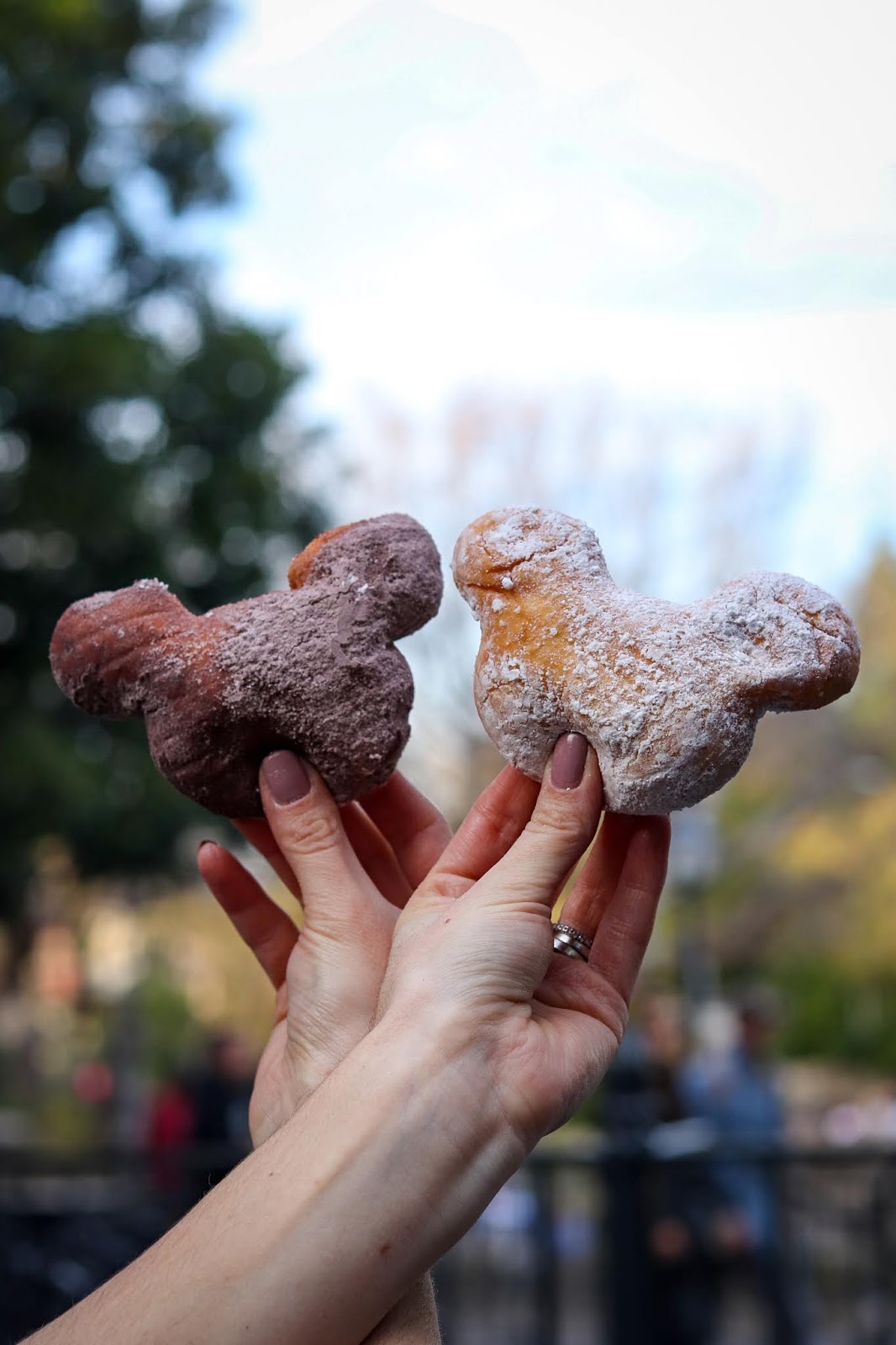 The line was out of control for the coveted Mickey-shaped Beignets this time, so we did pass on them because we have enjoyed them before. If you have the time, or catch the line at Mint Julep Bar during a shorter time, they're totally worth it. A 3 pack puts them at $4.99.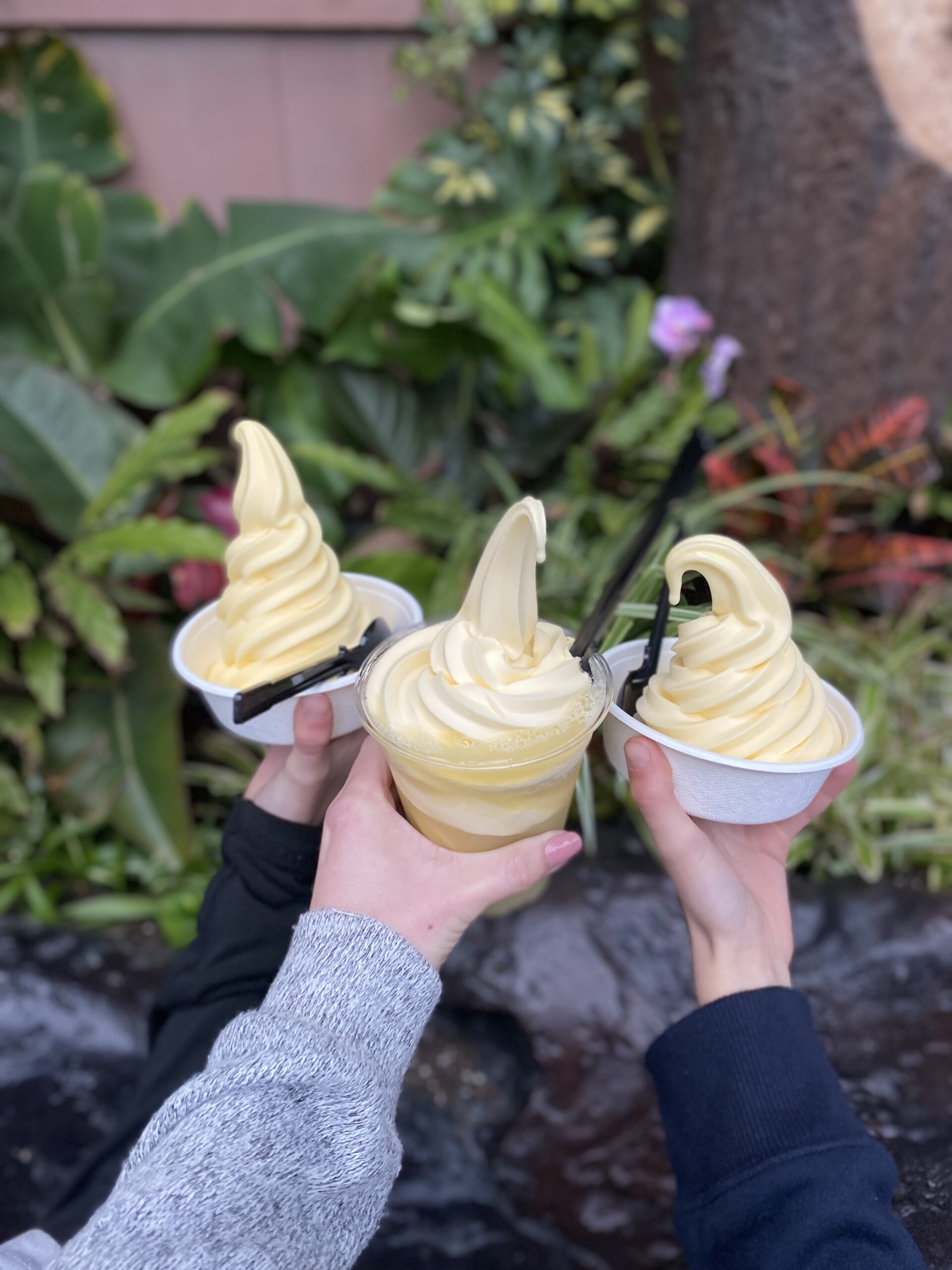 The Dole Whip is a fan fav and a great cooldown treat. There are multiple locations between the two park to be able to enjoy it, but we did get ours from the Tiki Juice Bar located in Adventureland. We mobile ordered these and picked them up super fast. The soft serve is $6.49. and if you want it as a float it's $7.29.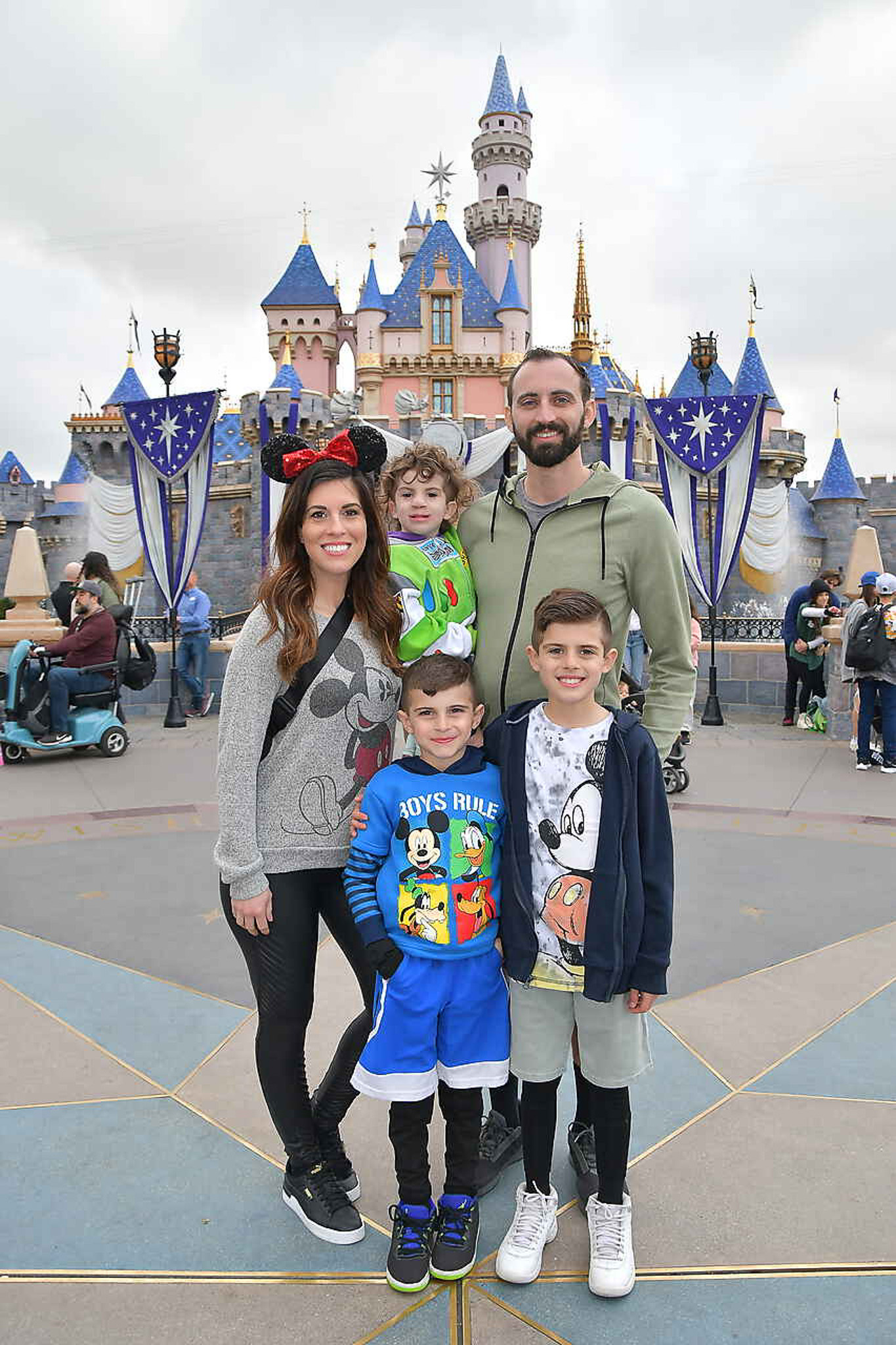 There are some other great treats that get added all the time or continue as staples. We also love the corn dogs, chimichangas, and the giant pickles!