Hello, friend! I hope all has been well with you. We're coming off of spring break followed by the boys doing virtual this week. It wasn't the typical spring break we're used to with planning a trip or escaping to an island to relax on the beach. But, after last year, we're thankful we got to enjoy some local day trips and fun.
I had a moment of missing those jet setting adventures. We had three canceled trips last year that had us shifting our appreciation and focus for things. Before the world was put on hold, we took a lot of trips with some of our favorite places being Italy, Spain, and Curacao. We're hoping to get another big trip on the books for next year, but in the midst of putting things on hold, we have a whole new appreciation for local gems and smaller getaways.
So anyway, about spring break. Truth be told, we didn't have the best weather, and with Eric needing to work I had a lot of time by myself with the boys. It's always hard when Easter falls early. It was nice though to have that one on one time with the boys, but most days I was exhausteddddd by the end of the day. Good old mom life.
Since spring break started the day before Good Friday we kicked it off with some Easter fun. We decorated eggs, baked cookies, and enjoyed some time with my mom.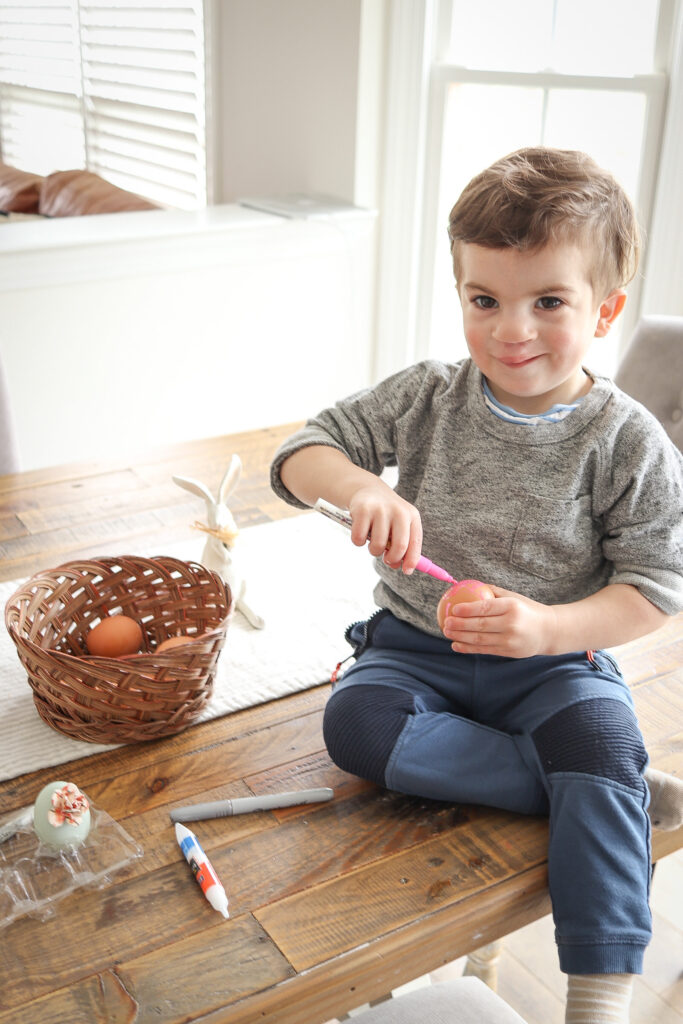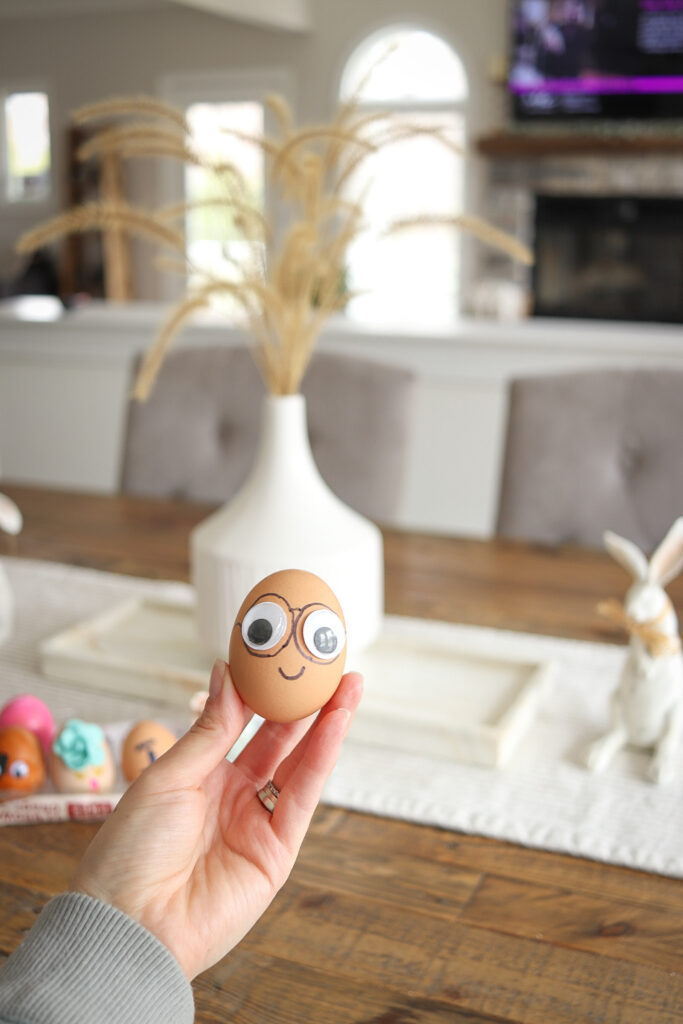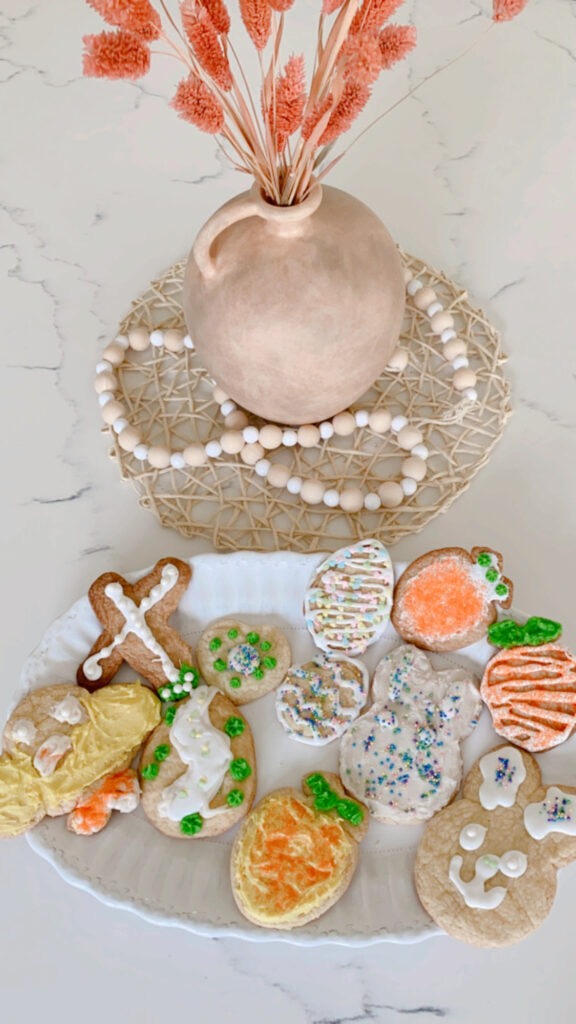 We headed to Easter service in the morning to celebrate our risen king and then came back to open baskets and spend time with family. We had brunch at our house with immediate family and got to enjoy a beautiful day. It was originally calling for cooler temps and gloomy skies, but we got lucky.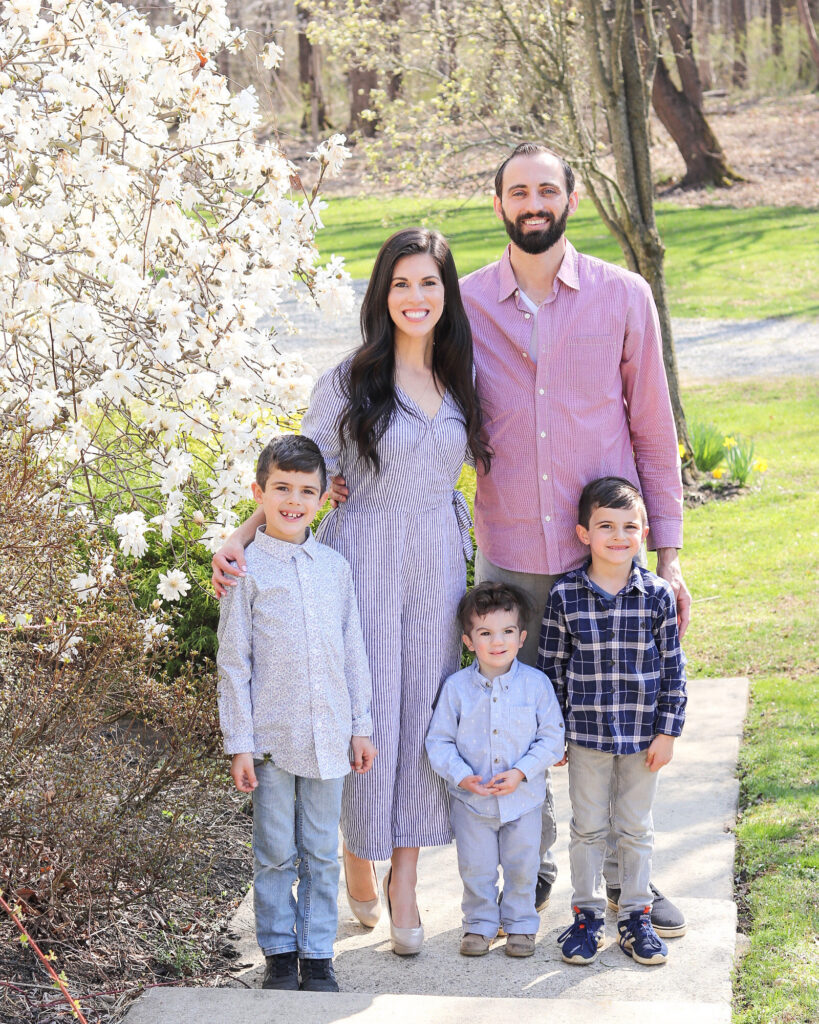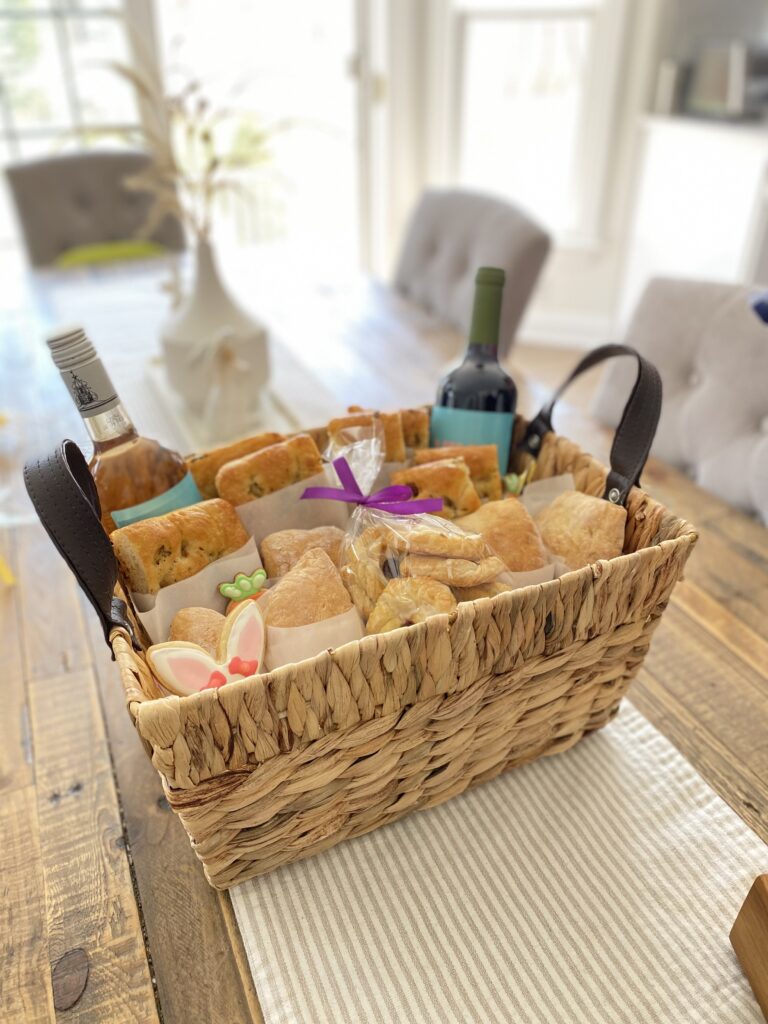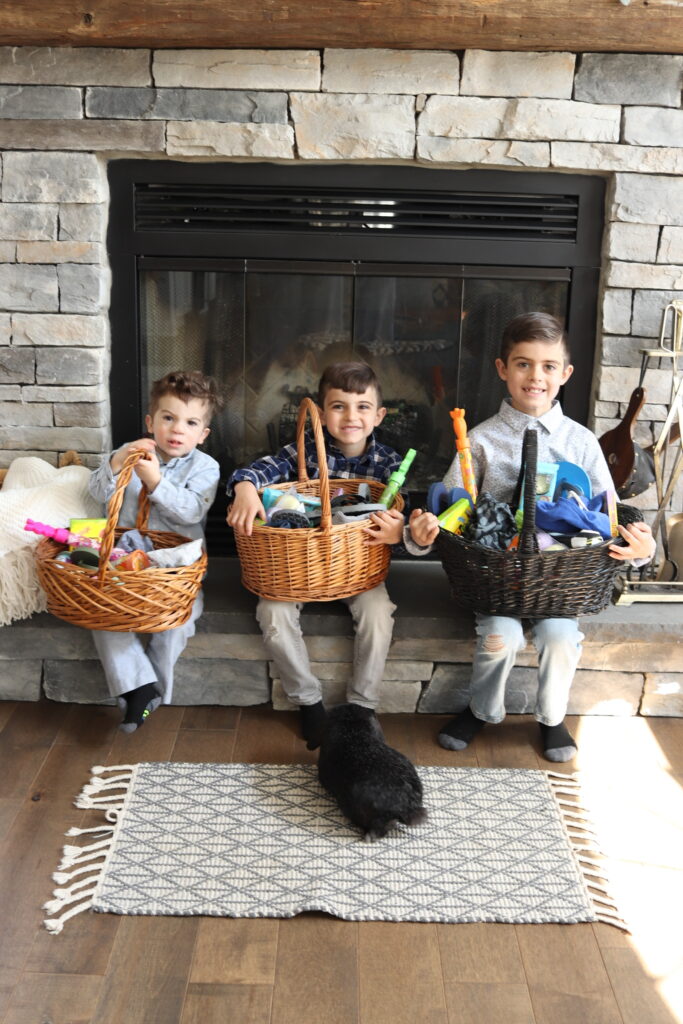 We had an egg hunt for the boys amongst our Christmas trees, and it was so fun seeing C running around this year looking for eggs. One of my favorite memories from last Easter was when C stood up for the first time on our front porch. Now this year he was running around and keeping up with his brothers.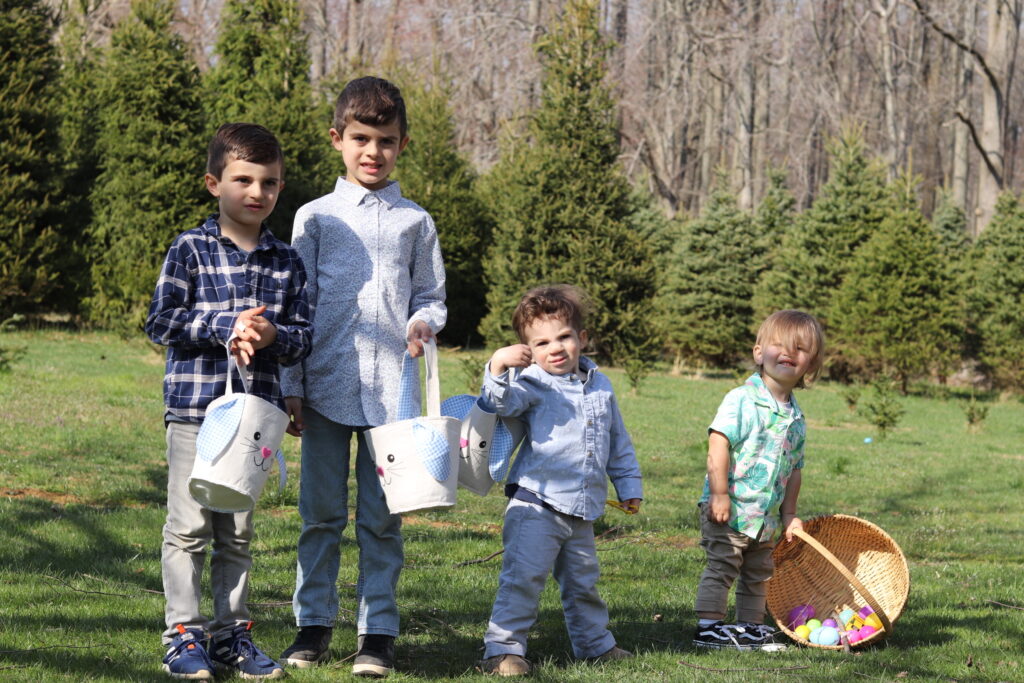 We had one amazing day where it was in the 70s so we took full advantage of that and headed to the beach. My mom had the day off so she came along with us and was a big help with extra hands for the boys. My father in-law opened his house early this year so we were able to hang out there.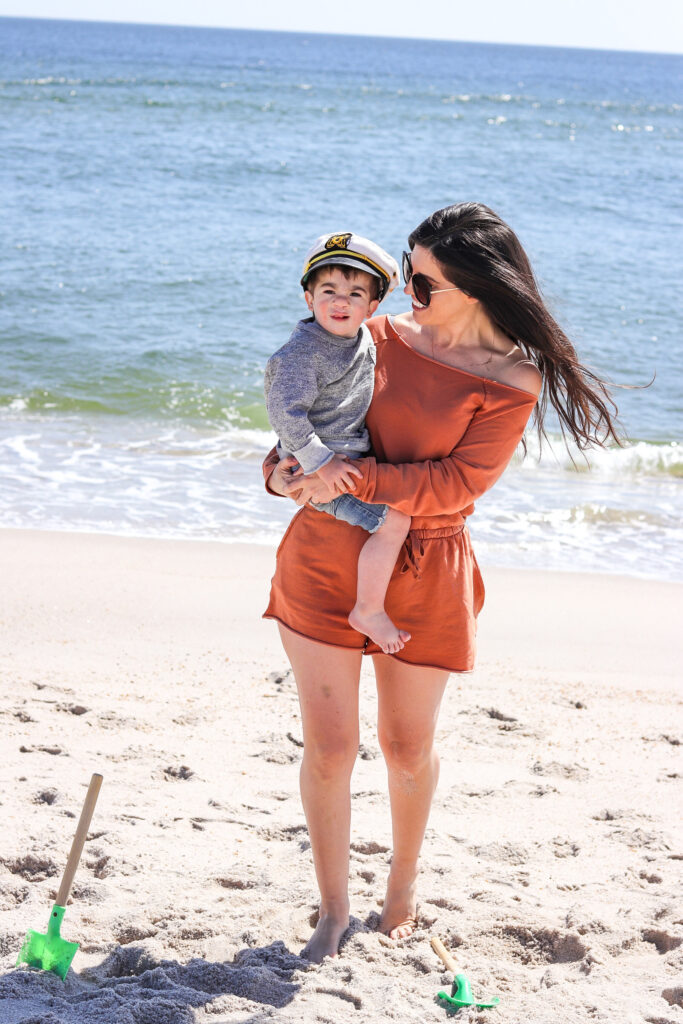 There's really something special about being by the water. I'm thankful that all of us enjoy the sounds of the crashing waves and putting our toes in the sand. It was so nice to disconnect for a bit and enjoy simple joys with my boys. We collected broken shell pieces and spent hours skipping them against the waves. All undocumented and moments savored just for us.
The boys tried their luck with fishing off the bay but no real bites. Fishing season should be starting soon and they are already asking to head back.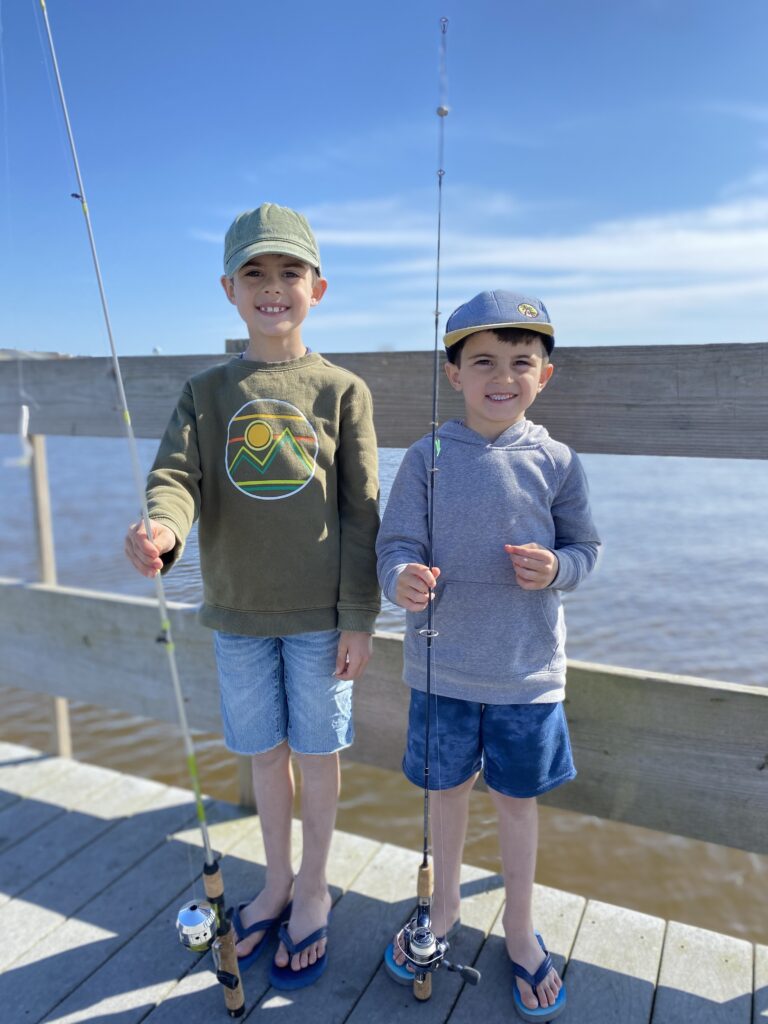 We couldn't end the day without heading to the boardwalk for a sweet treat.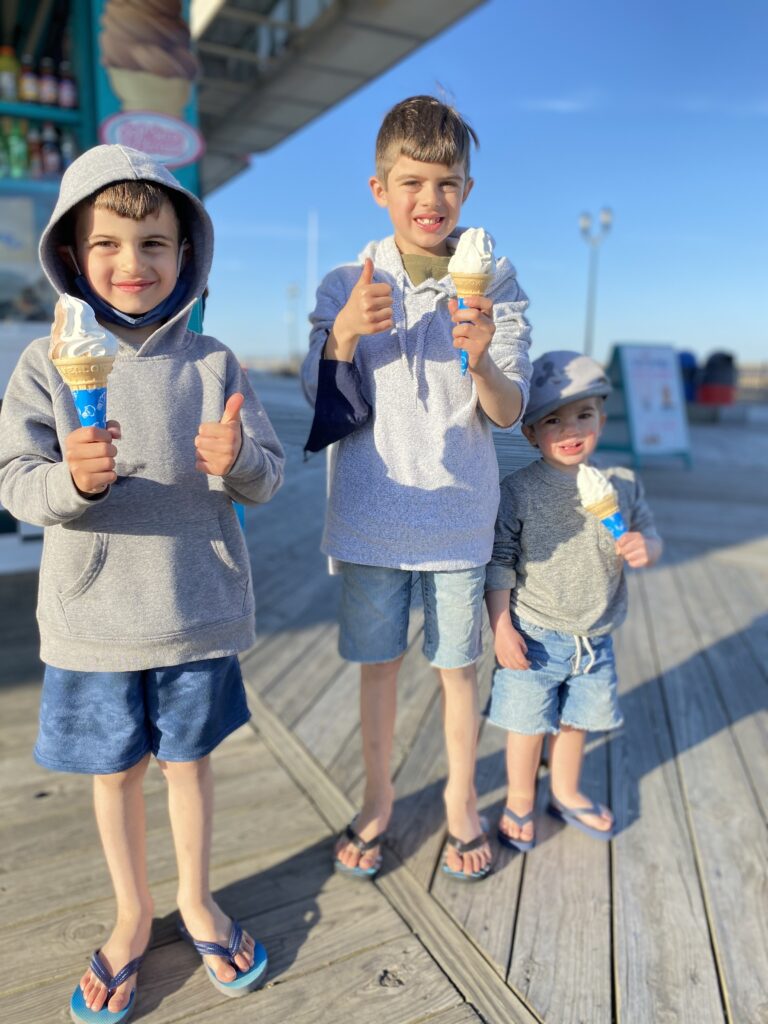 I probably sound like a broken record with our pavilion area being one of my favorite places to sit and unwind, but I can't help it. It will be something I talk about all throughout the summer and fall. One night when we were sitting out there, I noticed the boys got really quiet. That can always go several different ways and leaves me skeptical. This time, it was the sweetest thing. They picked a bunch of flowers for me. Melt my heart.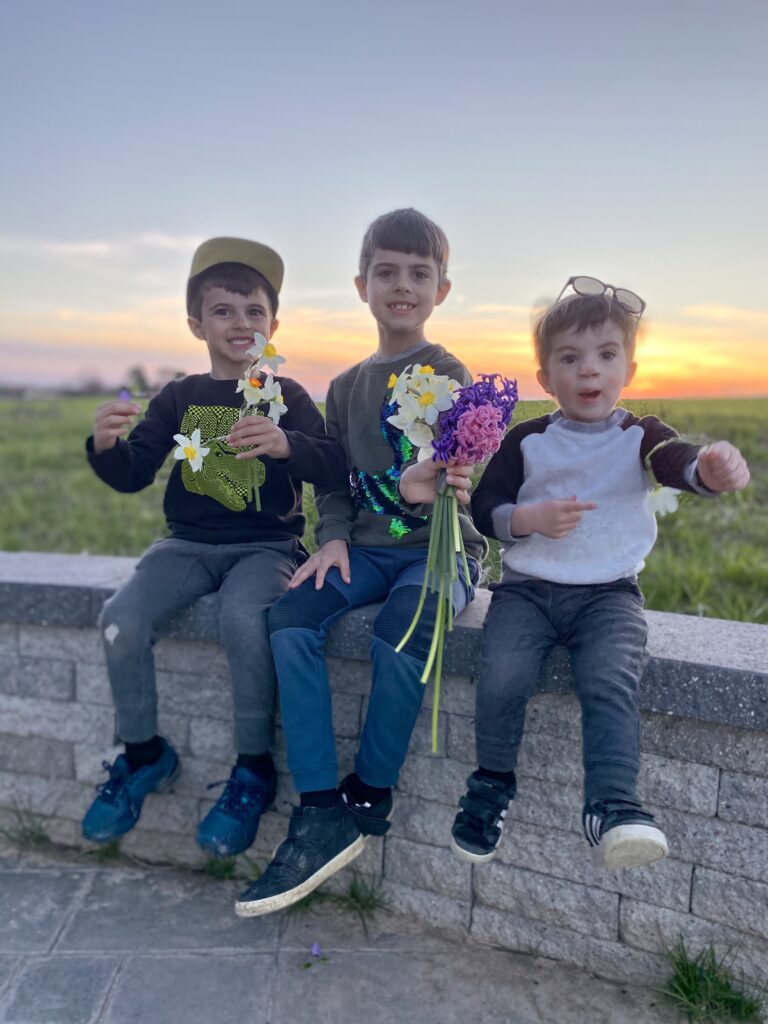 We enjoyed riding our quads, spending time outside in between the rain, and heading to the park after sports practice.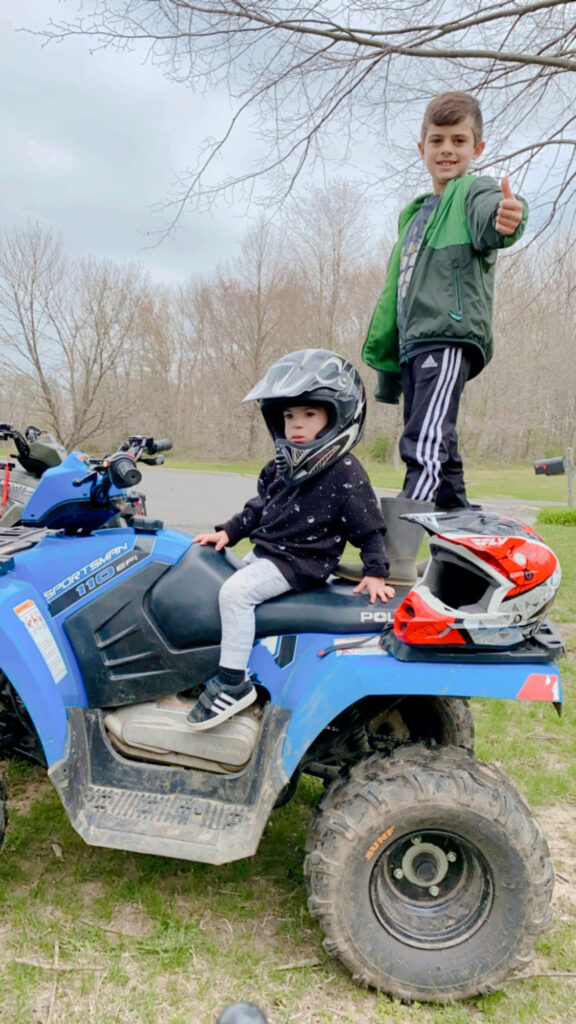 Oh, and who could forget that we did get some more fishing in. After no luck fishing off the bay the boys were really hoping to catch something. One afternoon while the baby was napping and Eric was working form home, I snuck away with the big boys to a local lake where they both had some catches.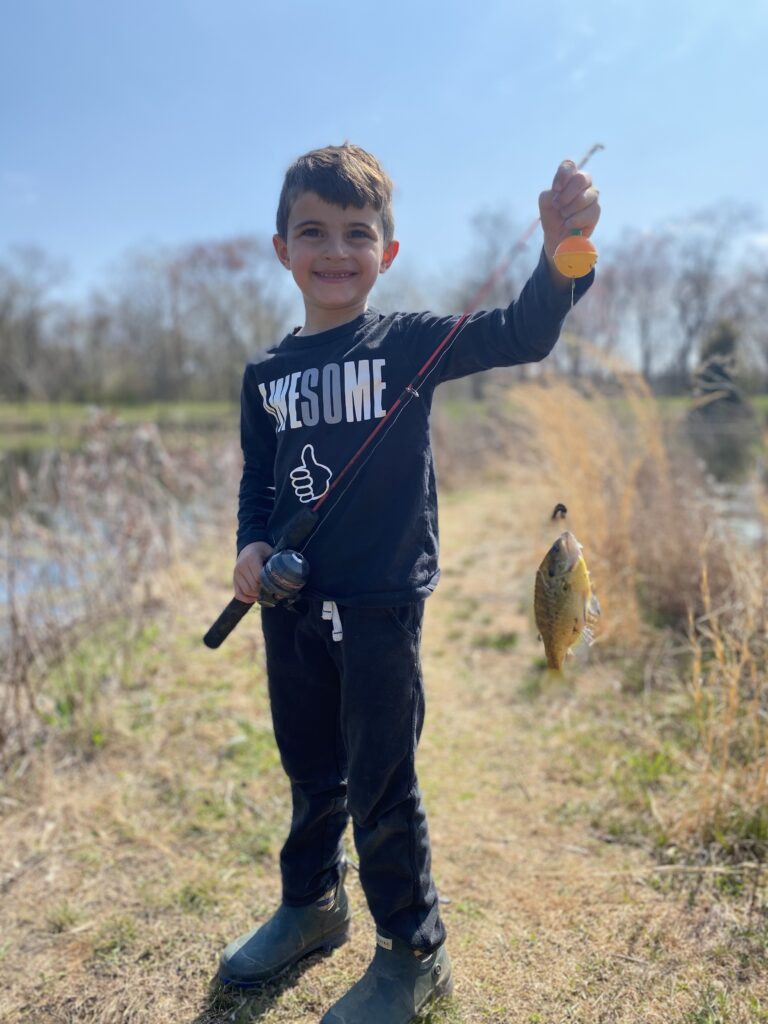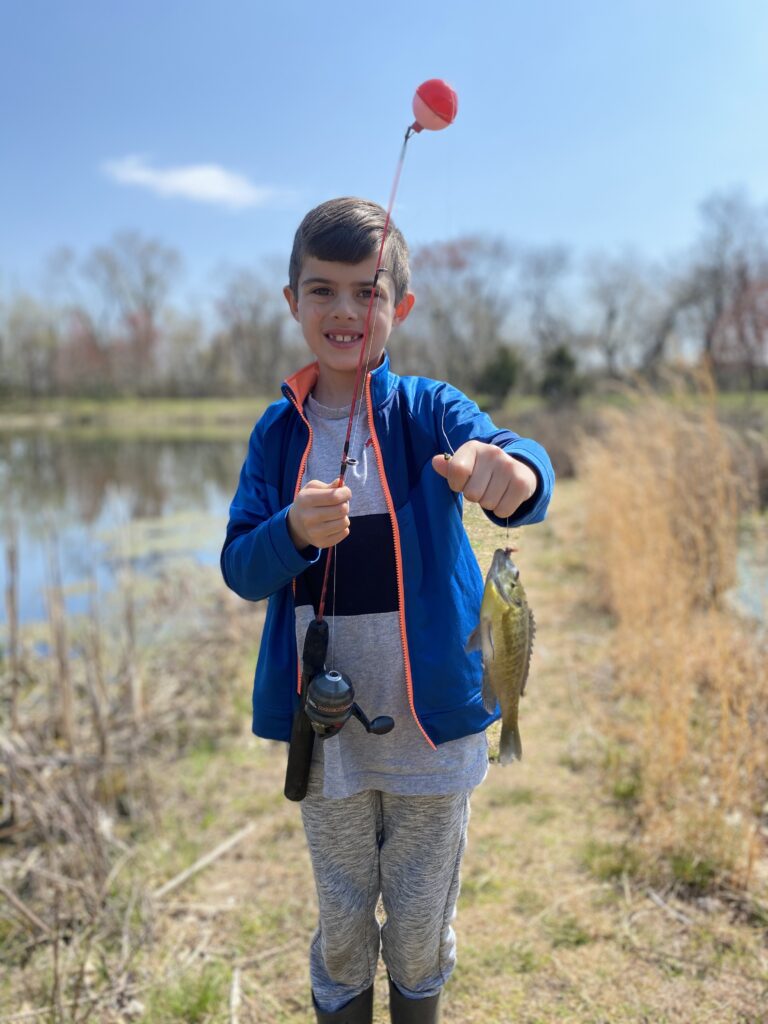 I think this spring break was a nice reminder that it doesn't always have to be about traveling and big trips. What it comes down to is being together and making memories. And that's exactly what we did.