Hi friend! I hope your week is going well. Here we are moving right along and welcoming in October. Even though we are in full swing of diving into all the basic fall things, I wanted to take some time to look back on our recent trip to California.
California is one of our favorite places to visit. My brother in-law lives out there and we can't get enough of the west coast. He celebrated a monumental birthday this year and we are so thankful we were able to celebrate with him.
We created great memories and enjoyed some of our favorite cali traditions. One of the fun parts (at least for us) about having extra family with us, is having an extra set of hands to help out with the kids. Huge help. Oh yes, andddd one of my personal favorites, I can hand my camera over to them and have them snap some family photos. Hahah my brother in-laws have been putting up my antics for years, and I love them for it.
Let's jump into reliving some sunny California moments…
Malibu! Ahhhh, what to say about Malibu. Let's start with, loved it. But, I have to say, I think we really loved it, because of where we stayed. Eric found this amazing house right on the water that felt like seriously something out of a movie. If you caught my insta stories, I gave a tour and felt like a little kid back to getting exciting when I was younger and got to stay over in a hotel and jump on the bed. I feel like the adulting version is getting excited about where you stay and the views you have. Anyone else feel that way?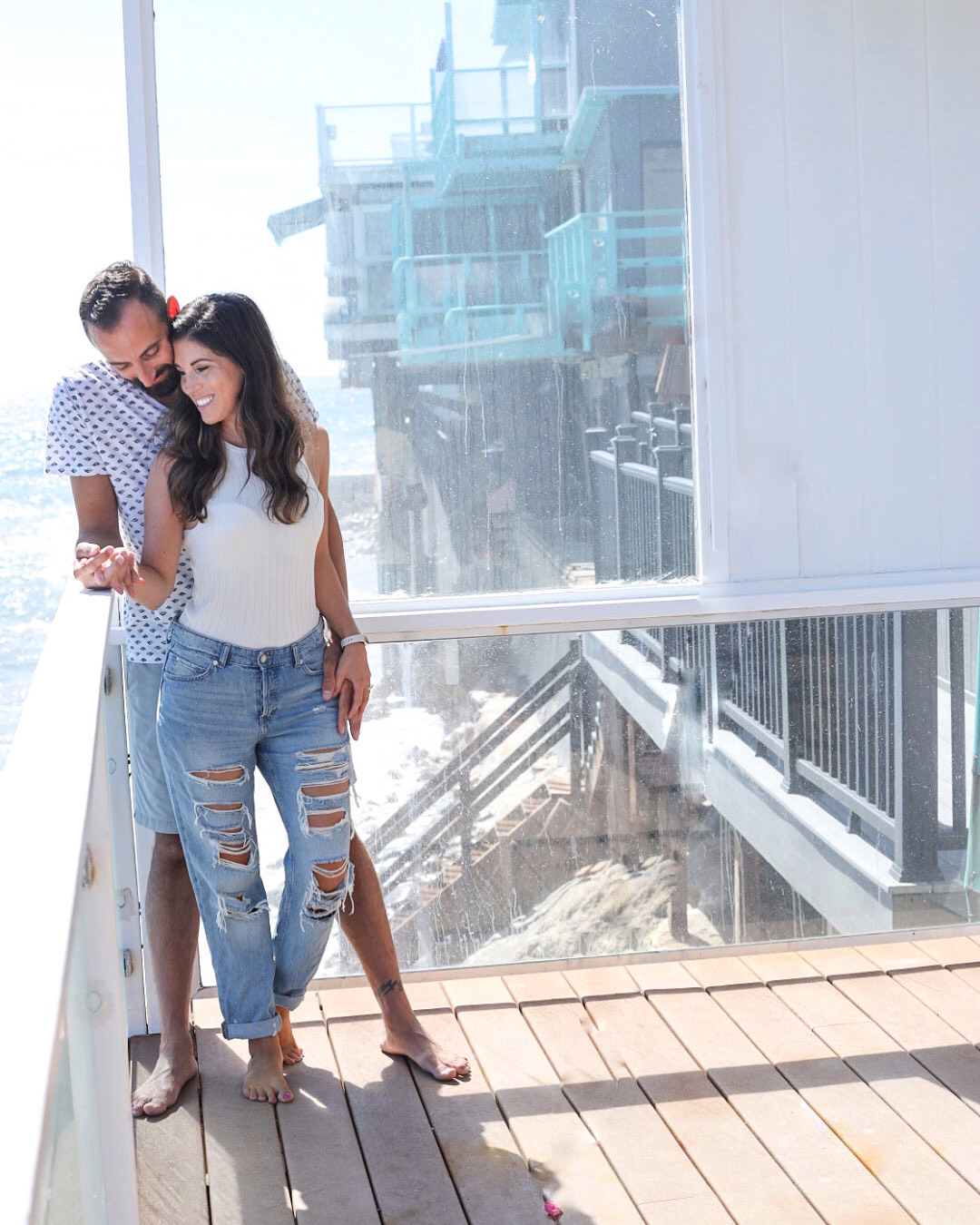 These are the moments I don't take for granted, and have those humbling feels of being overwhelmed with thankfulness. We had private access to the beach, woke up to dolphins outside of our window, fell asleep to the sound of the waves —it seriously felt like a dream.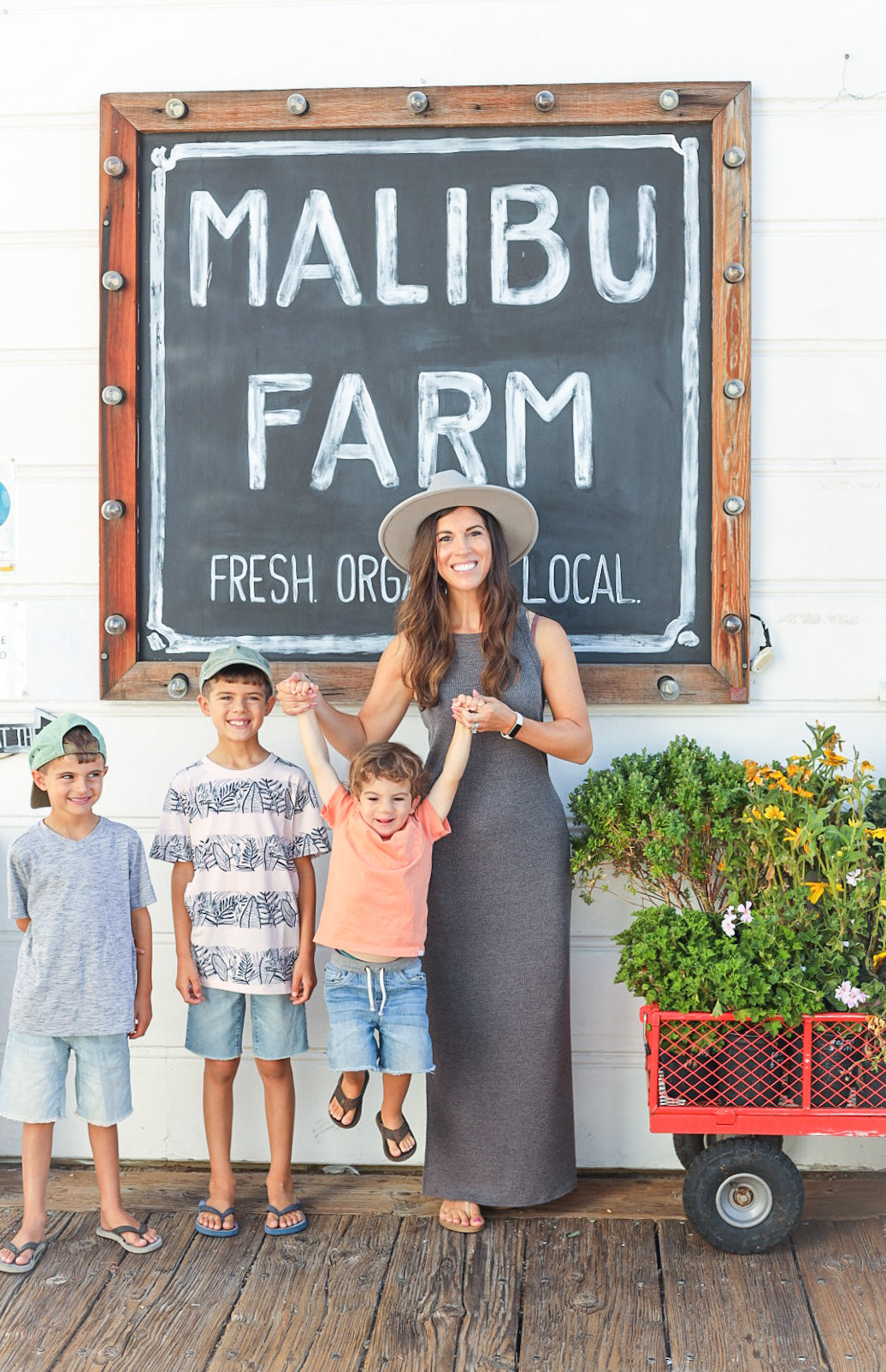 I've seen several influencer friends visit Malibu Farm and of course we couldn't pass up the chance to go. The food is so good, the atmosphere is amazing, and they even had a little airstream which made me love them even more.
After our stay in Malibu, we took full advantage of a day at Disney on our way back to San Diego. It was so great to share in these moments with our extended family. My nephew was with us, my father in-law and brother in-laws, and my soon to be sister in-law. I don't usually share pictures of other people or their children without asking first, so for now you will get some picture overload of just us.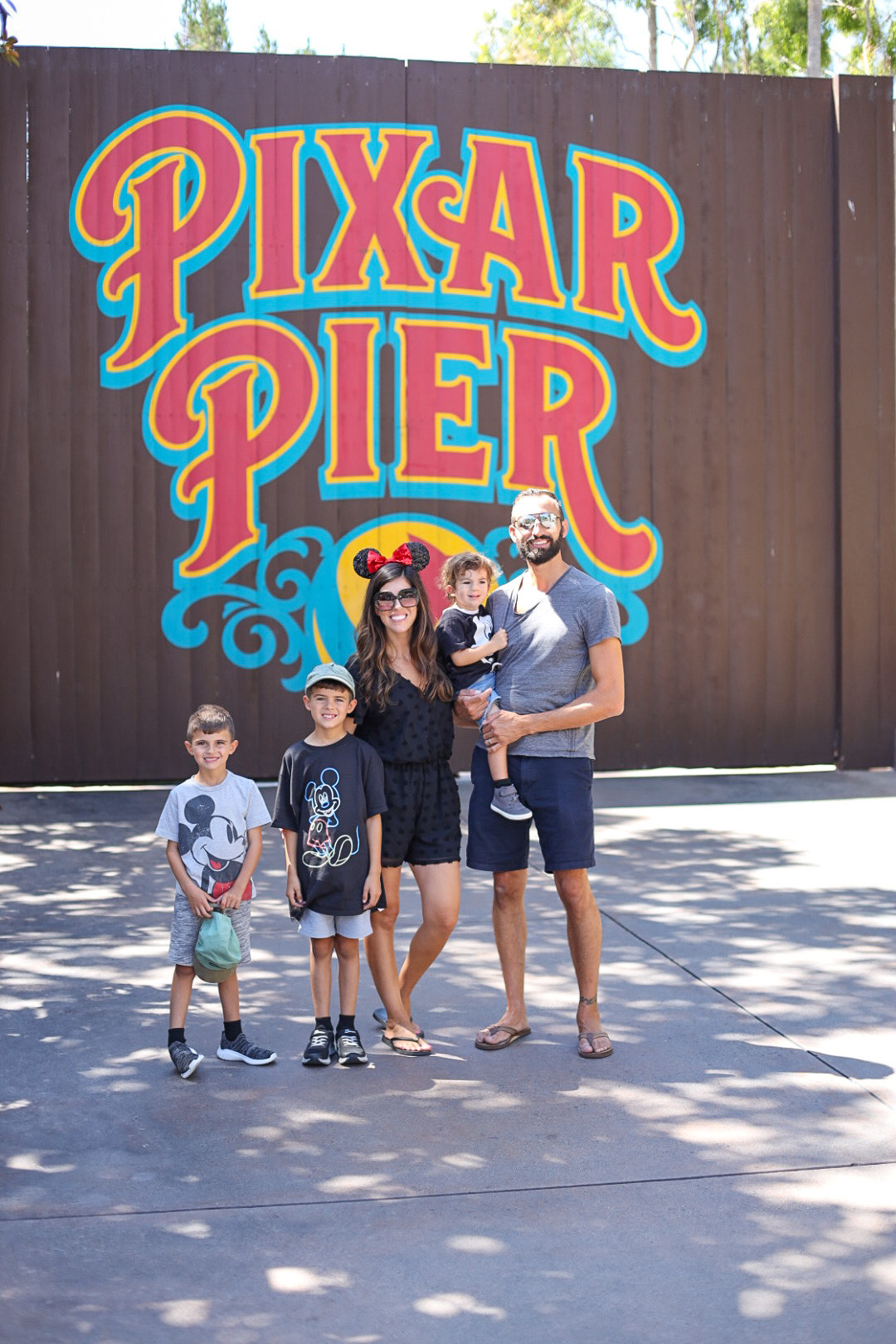 We park hopped between Disney California Adventure and Disneyland. We got to do all our favorites and spent the day there from morning to close. #DoAllTheThings. Super bonus points for when we first got there and didn't have to wait for more than 10 minutes in a line. Disney really does make dreams come true 😉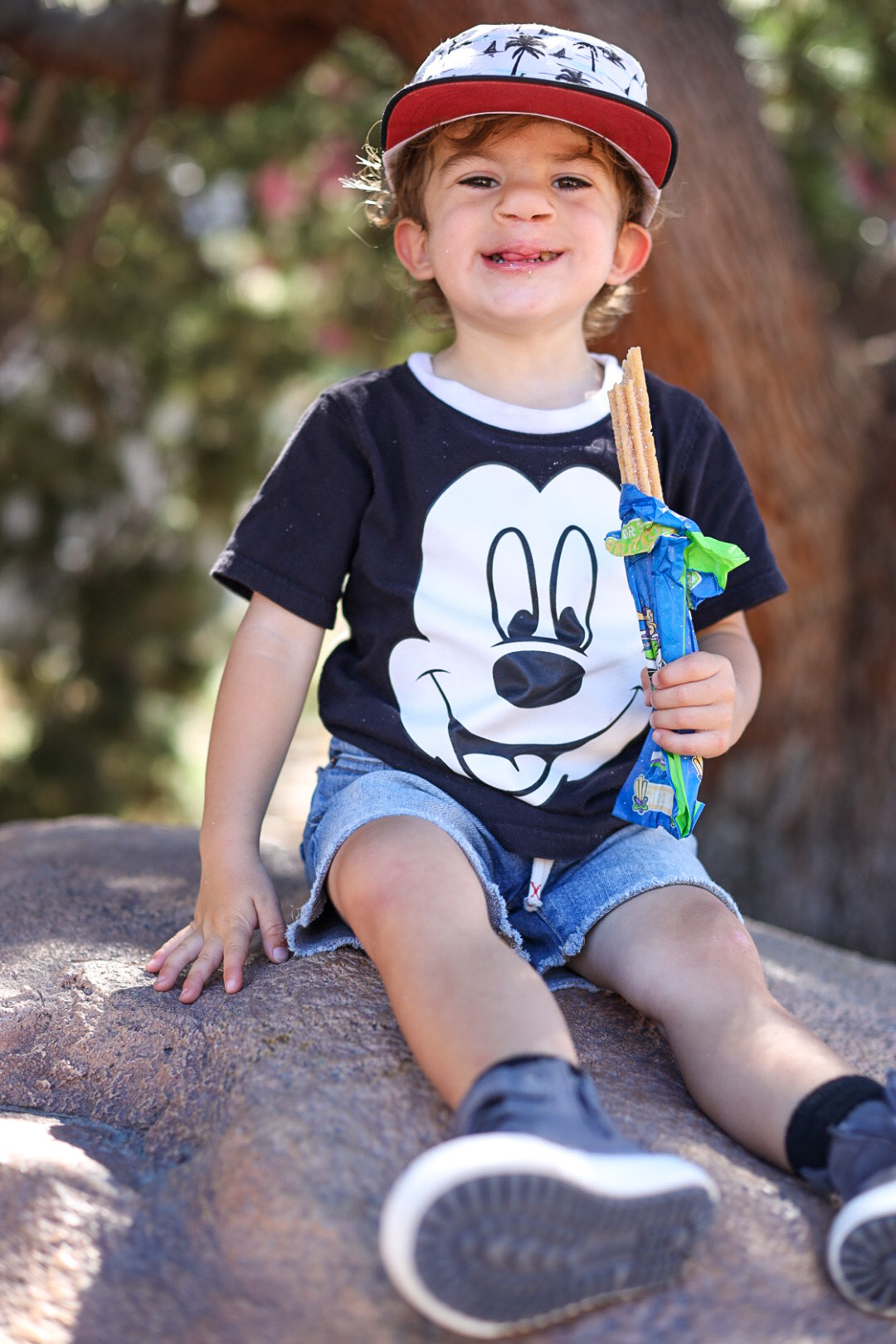 But thennnn, we were super bummed to find out that Disney did away with their max passes. Apparently there is a new genie incentive coming out where you can skip the line/reserve spots (of course at a cost). But, I'll take a genie please. Sorry, not sorry, I don't have a lot of patience (always working on being better at that).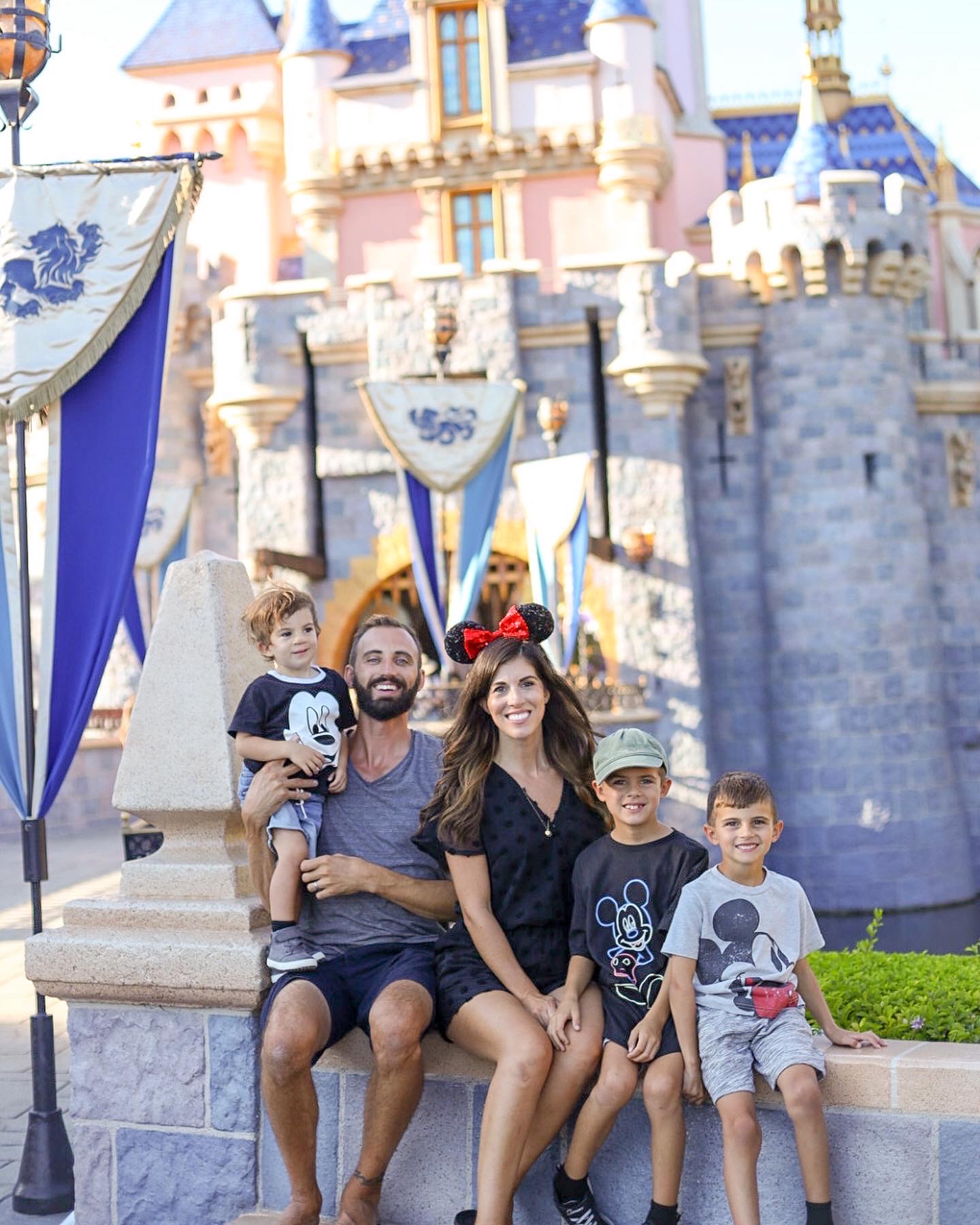 We noticed as the day went on and kids got out of school, more locals started showing up. Thankfully none of the lines were really out of control.
It was fun getting a picture in the same spot we were able to a year and a half ago. Man, the boys have grown so much! Remember our last California trip and visiting Disney which was our big trip for 2020 since we went in February before the world shut down. Yeah, well, we all know what happened from there.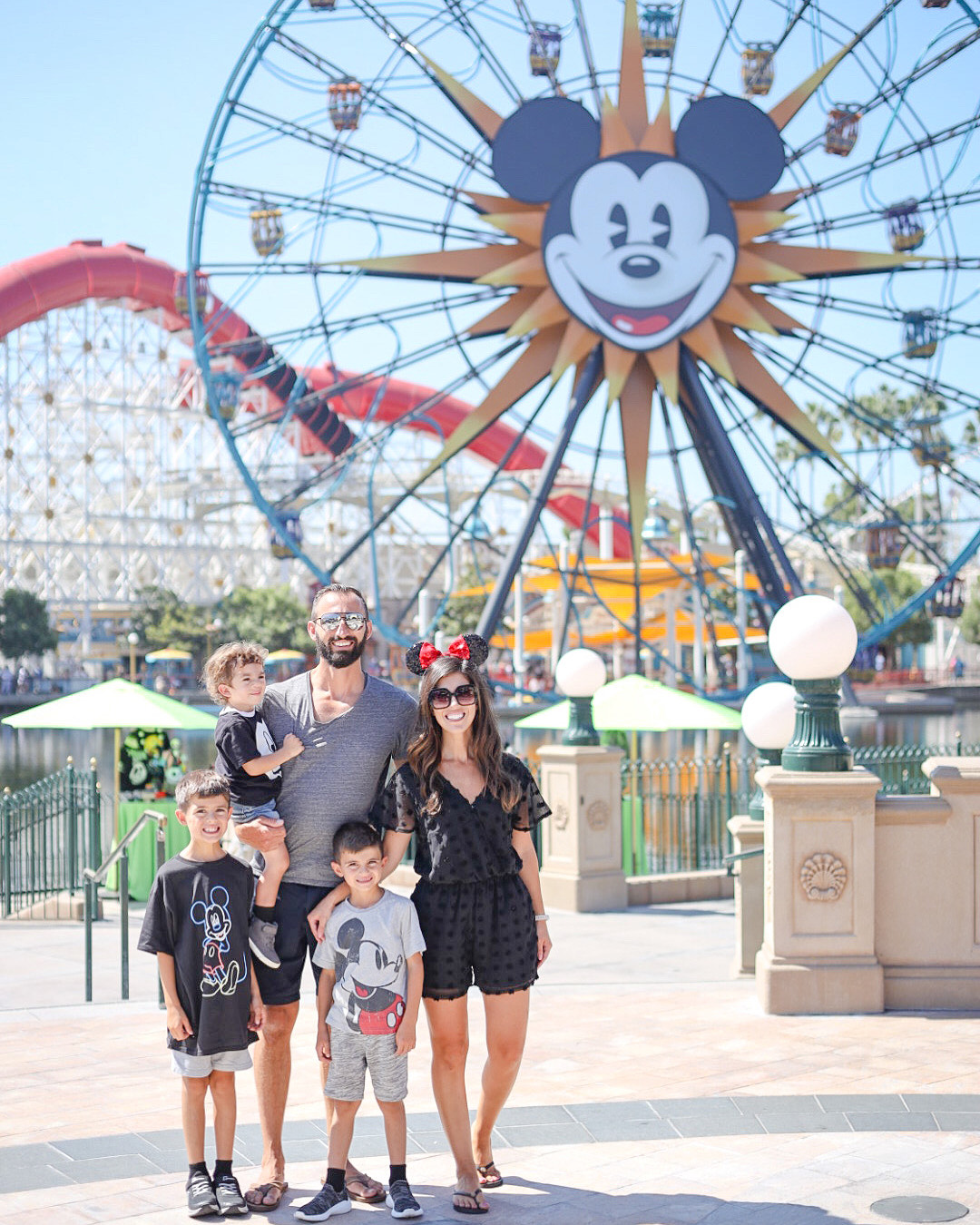 I got a few messages on insta about my romper that I wore, so I figured I would link it here in case anyone else is interested. After our fun at Disney, we made our way back to San Diego where we spent the rest of our trip.
Southern California has such a laidback feel, which is something I admire. Here in the North East we're always on the go, moving from one thing to the other, and it feels like we do things at a faster pace. Not sure that's really a good thing though?!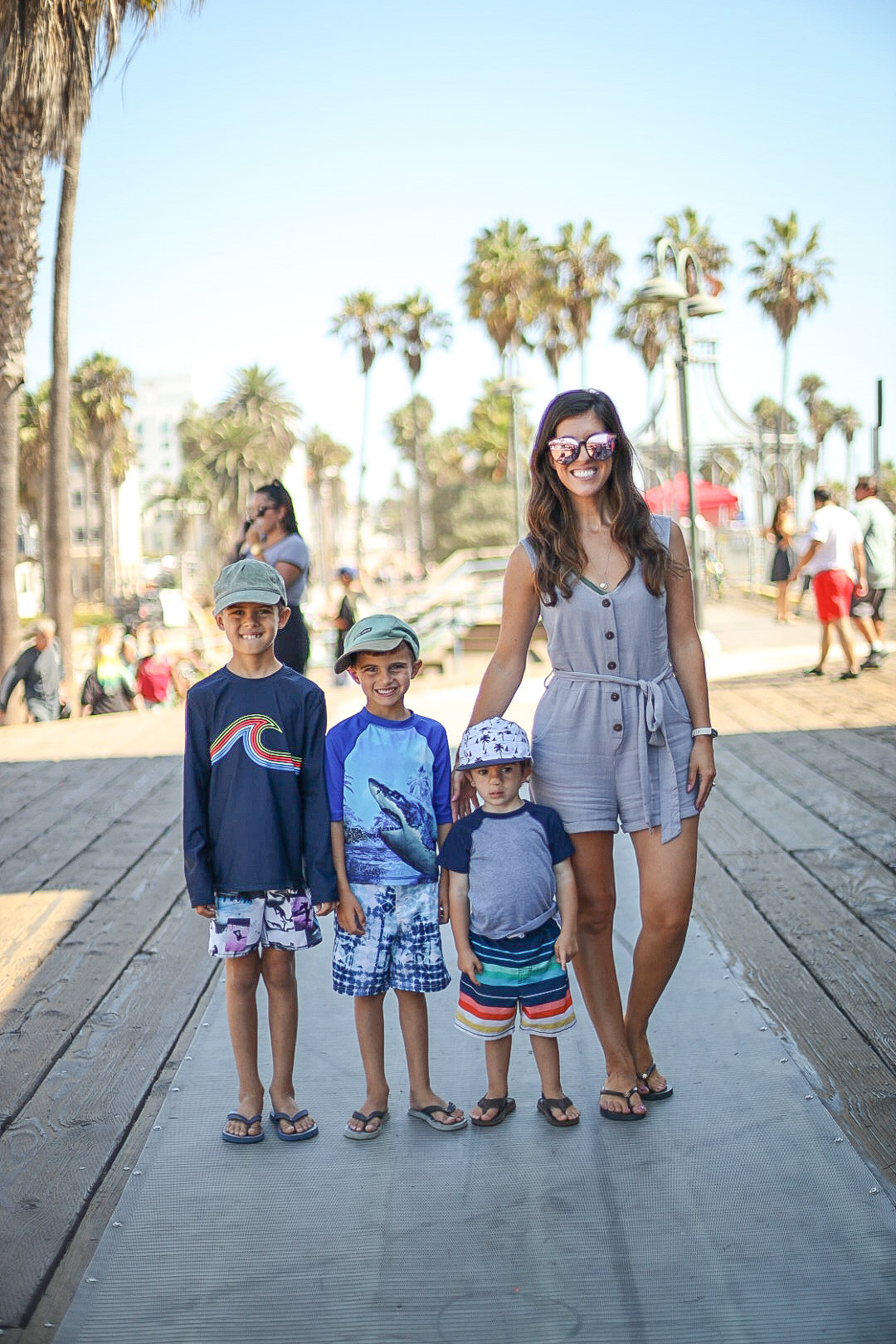 It's nice to be reminded of the importance of slowing down and taking in the world around you.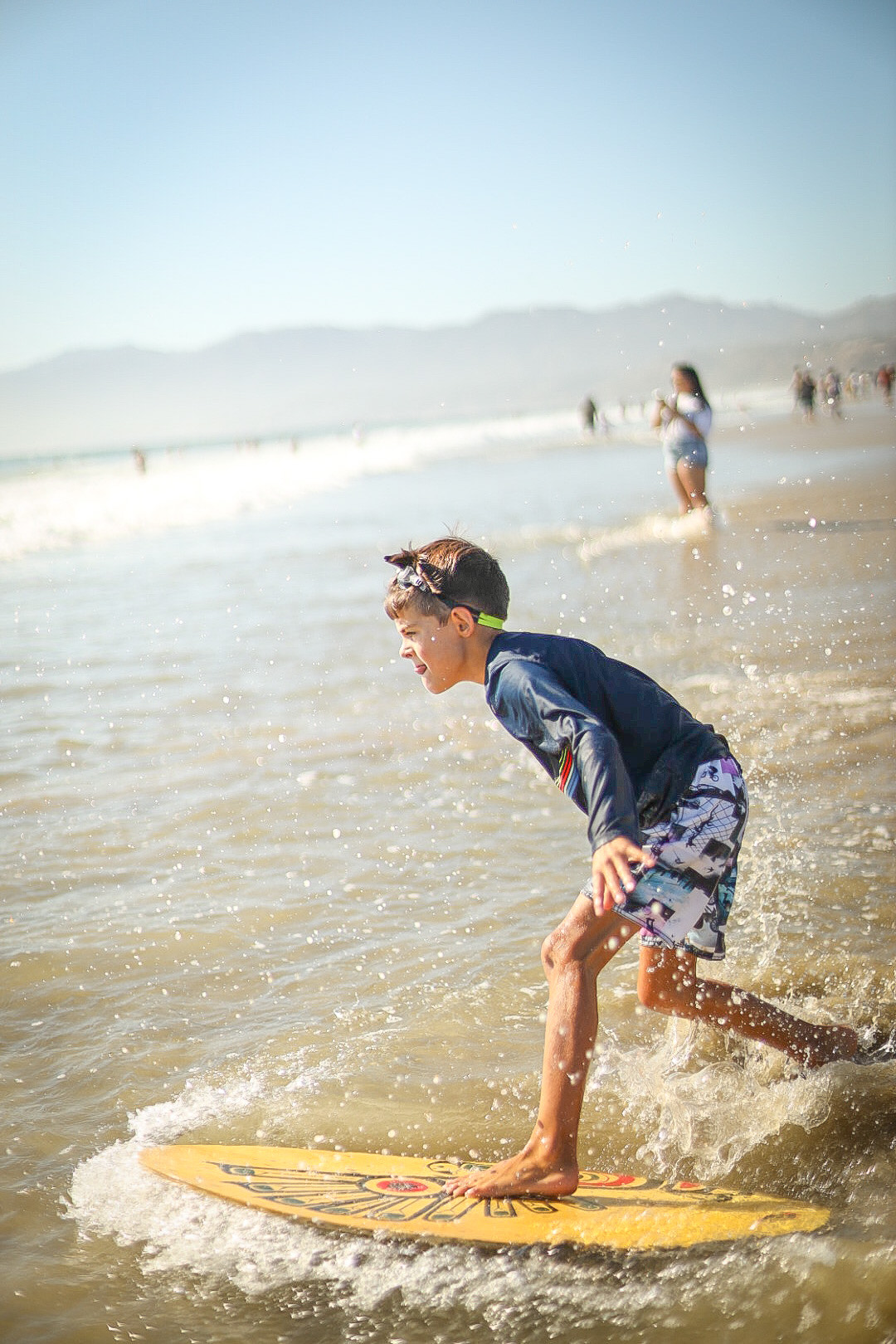 We enjoyed all the beach days, hiking, cliff side views, and the beautiful scenery every where you turn.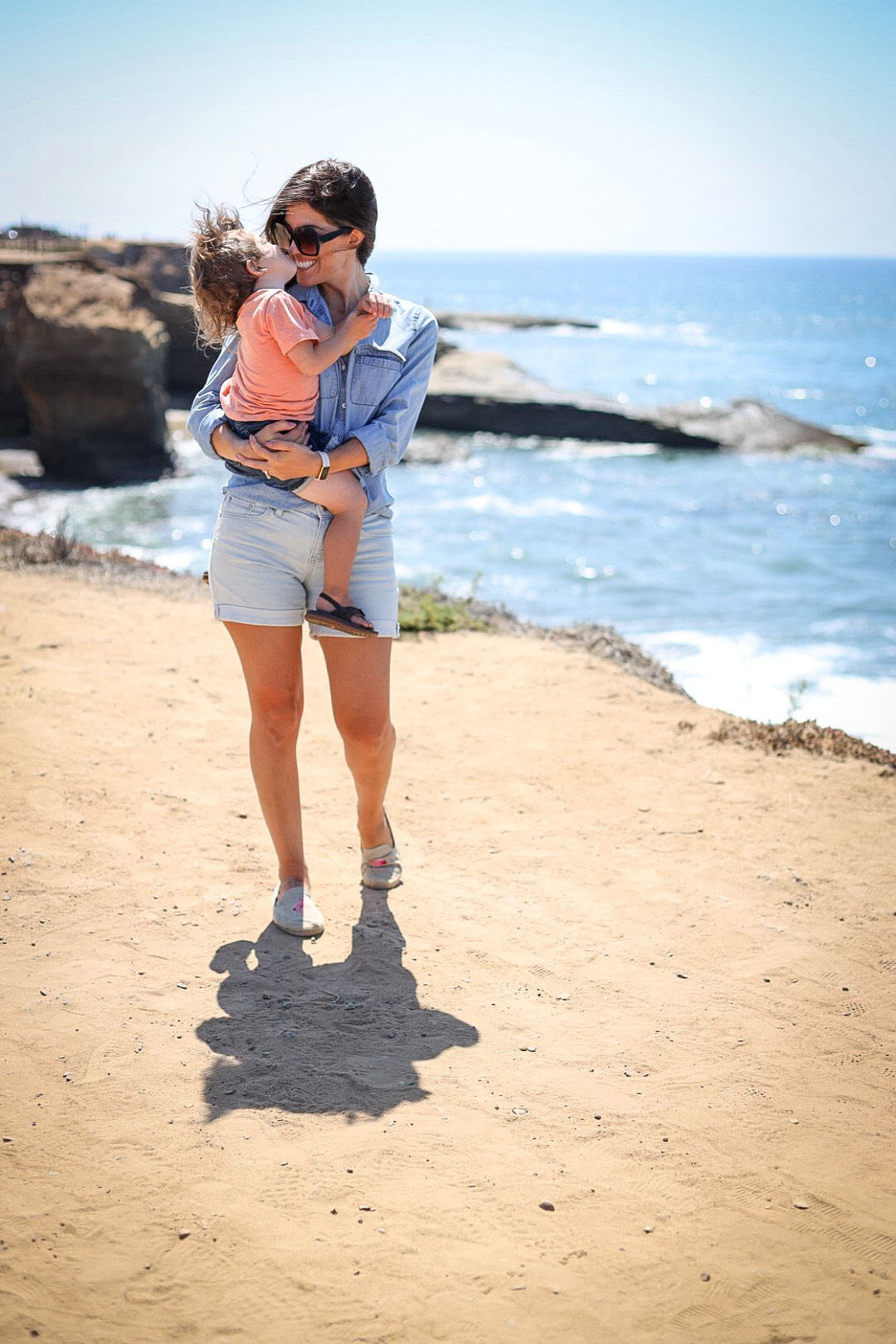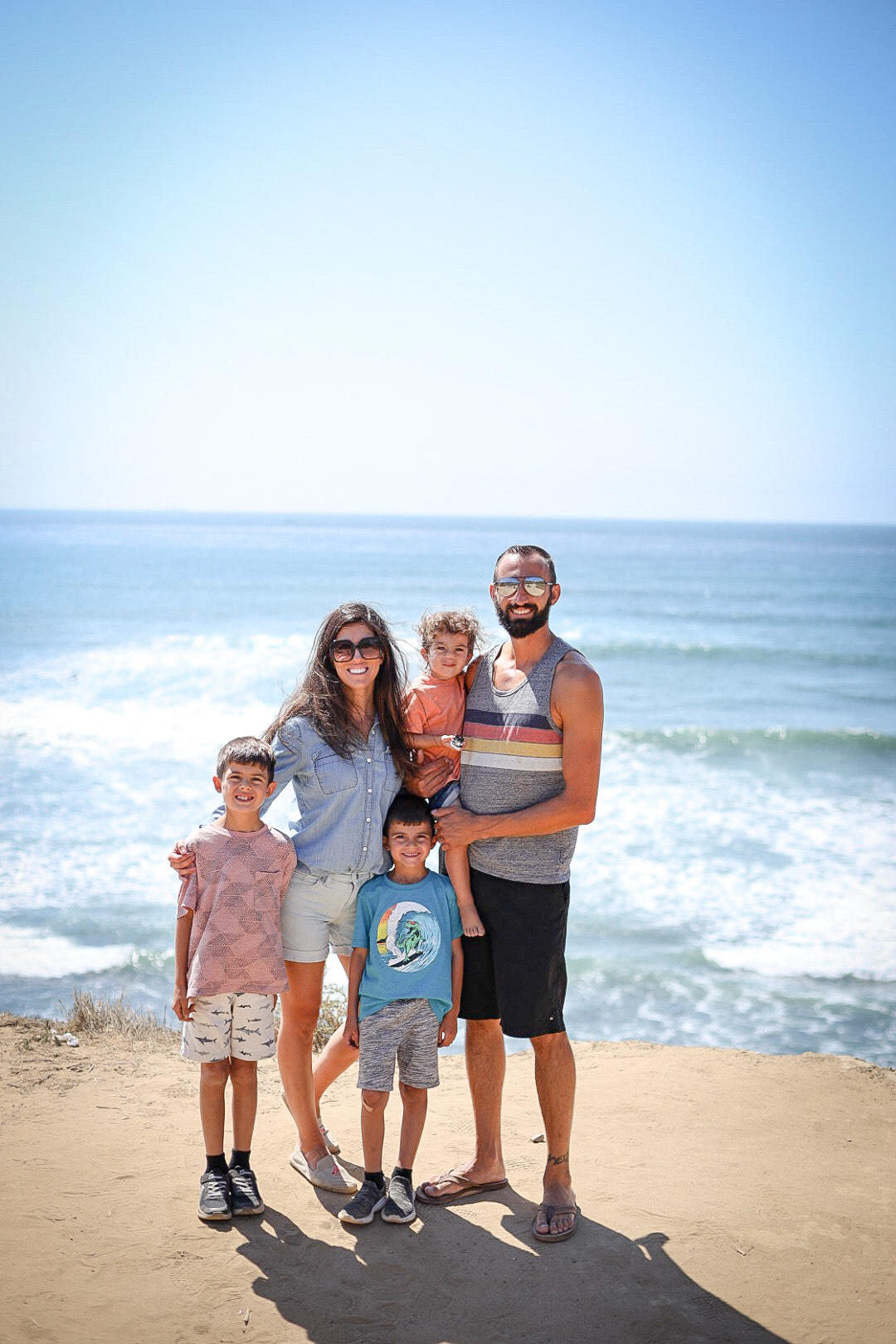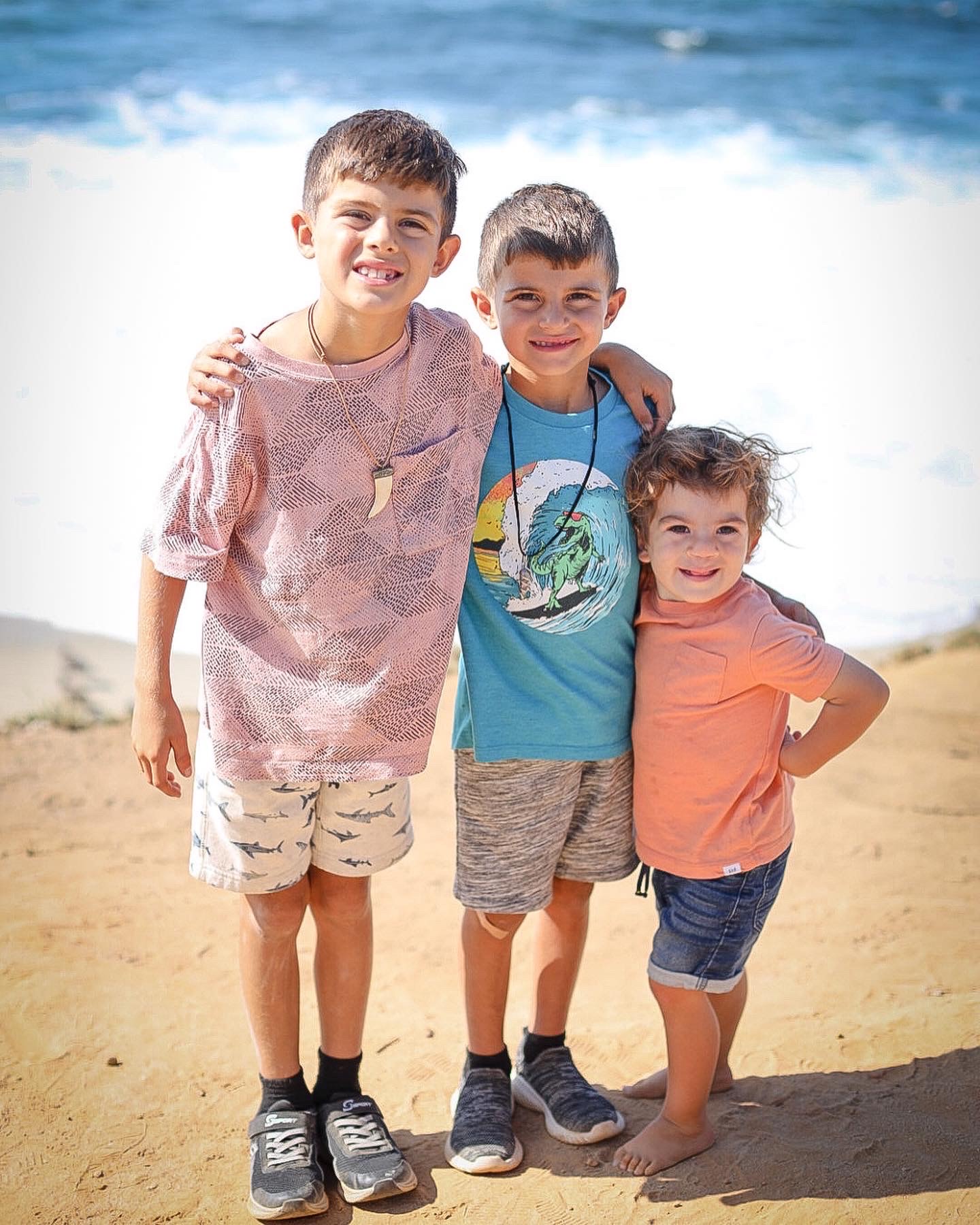 A really cool new adventure we got to experience was being out on a sailboat. One of my brother in-law's friend's owns one and offered to take us out on it. We had the best time sailing the waters and taking it all in.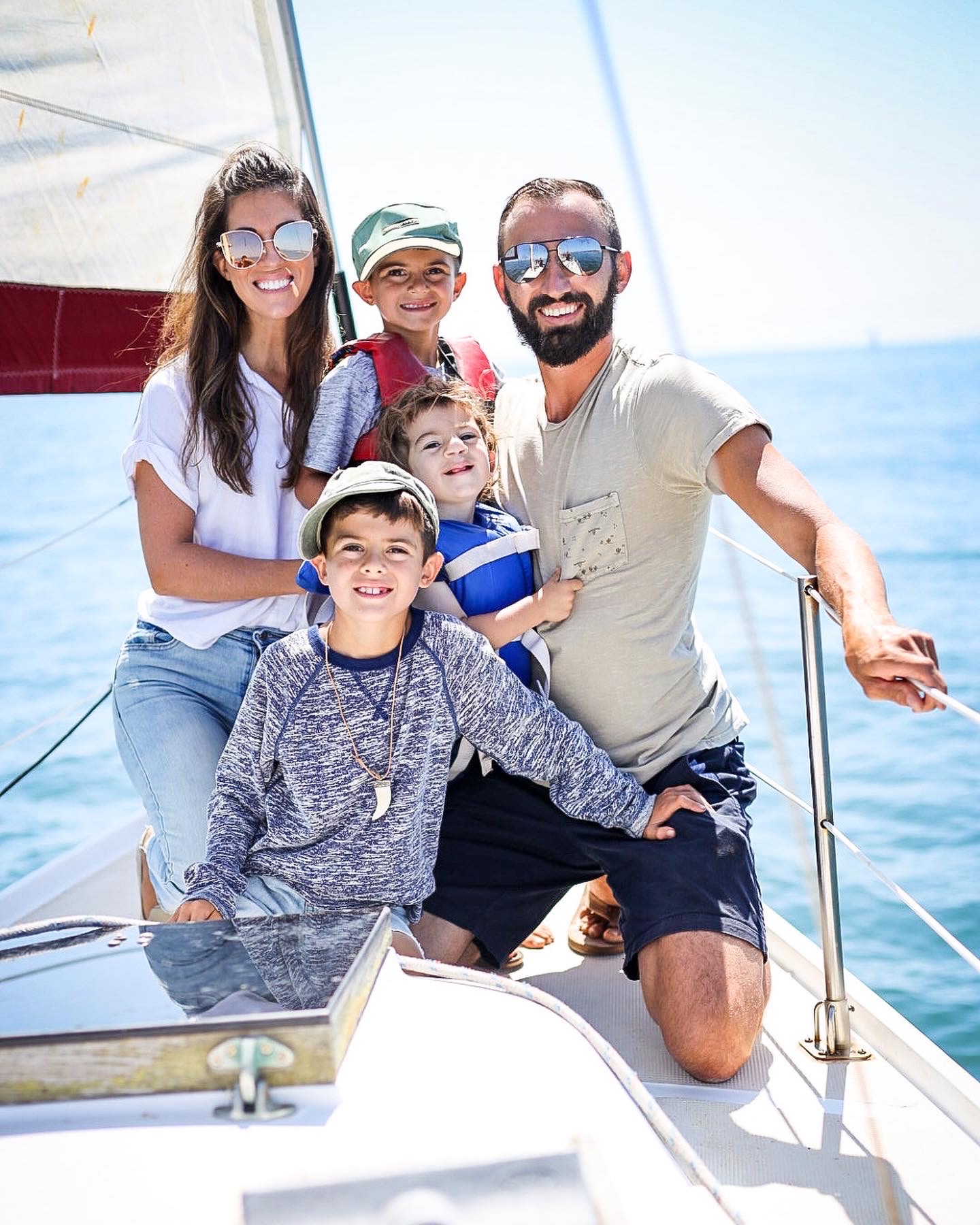 This was our first time on a sailboat and it was nice to see the difference in how it operates. Moving the sails back and forth and letting the wind help direct you. Such a cool experience. I would definitely do it again.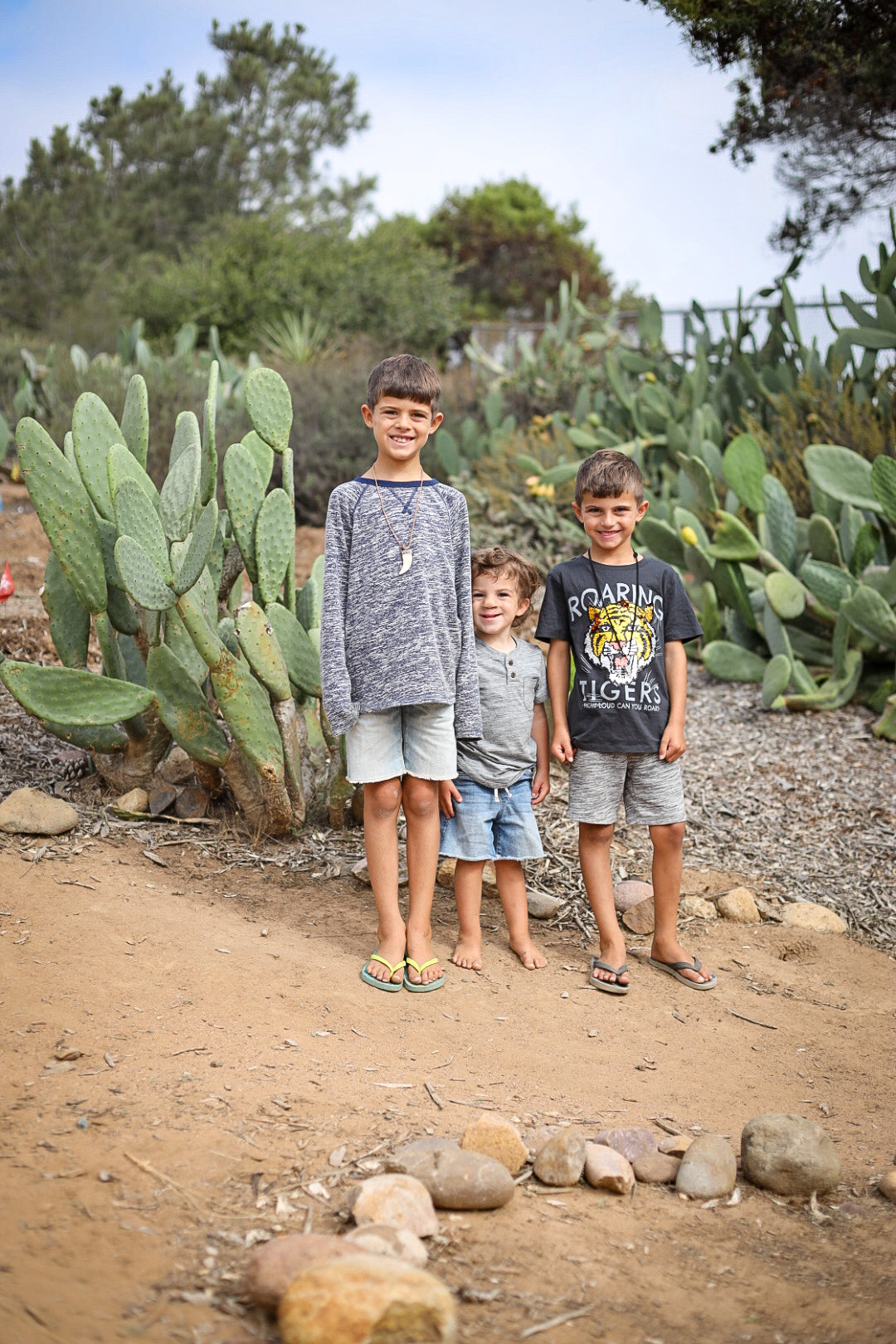 One of the hardest parts of a vacation is saying goodbye and coming back to reality. Thankfully it was one of those vacations that didn't feel like you need a vacation from your vacation. It was peaceful, relaxing, and adventure filled. Talk about making it even harder to walk away from.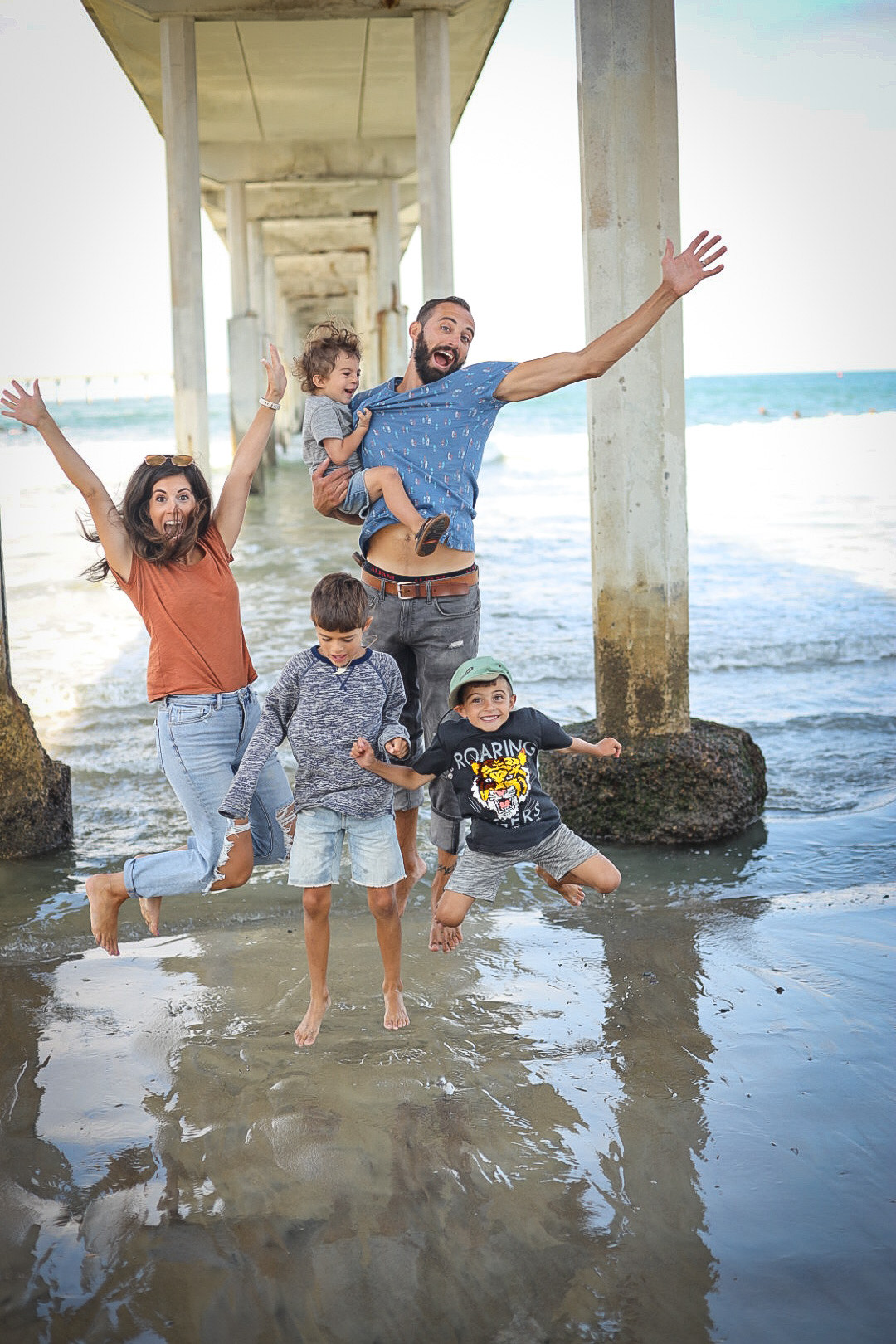 It broke my heart to see the boys legit crying when we had to leave. They cried several times, even when we got back home. My oldest keeps telling us he wants us to sell everything here and move out there. We've been saying it ever since he was young, we think we might lose him to the west coast when he's older. He's had a love for California pretty much since he could pronounce the word.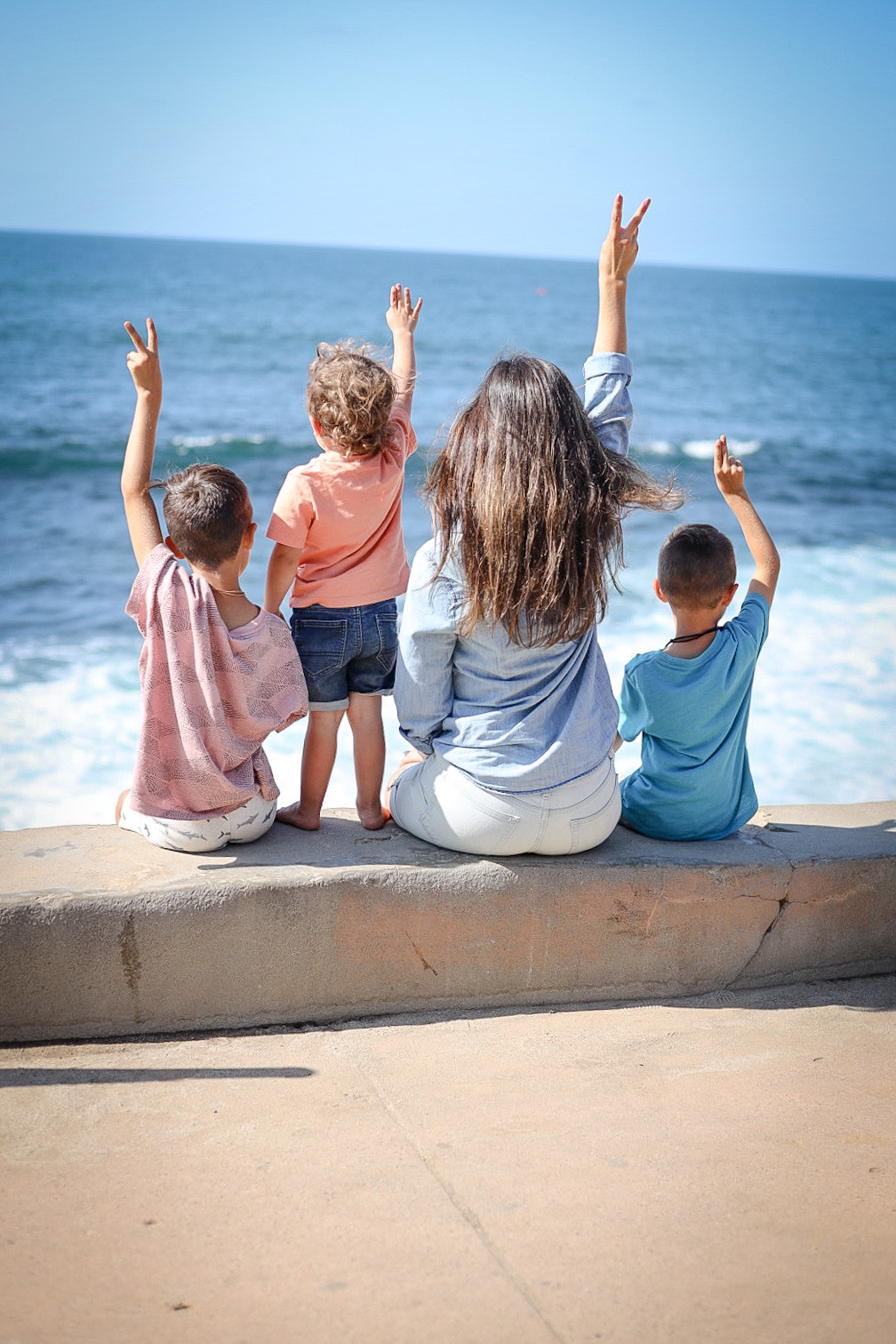 For now, we'll look back on these moments created with a grateful heart and look forward to planning our next trip.