Level up! As quickly as halloween comes it seems to go. We had so much fun this year and of course couldn't resist another good family halloween costume coordinating with our super mario brothers costumes. You might remember some of our past family costumes like Jurassic Park, The Ninja Turtles, and Winnie the Pooh, to reminisce about a few. Looking back at these makes me miss dressing up our pup so much. I think if he was still around he could have totally pulled off bowser. He was the best and such a good sport.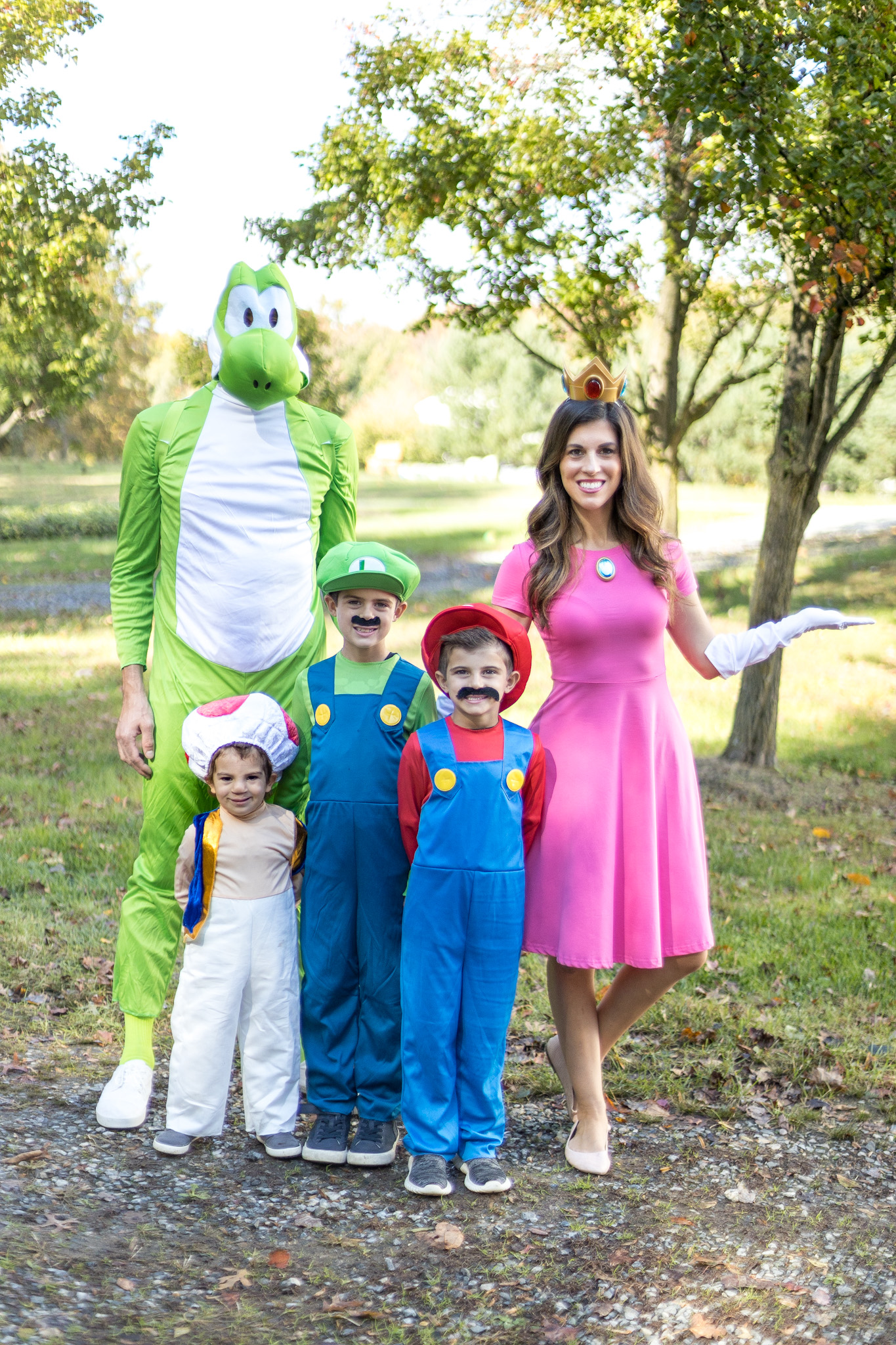 This year, the boys wanted to pick what they wanted to be, so we worked our costumes around their decision. I thought it was so cute they wanted to be mario and luigi from super mario brothers. It worked out perfect with C being Toad to complete the nintendo trio. You know what, I'm kicking myself that I didn't have my parents hold onto our nintendo and sega gaming systems. It would have been so fun to see them enjoying it now.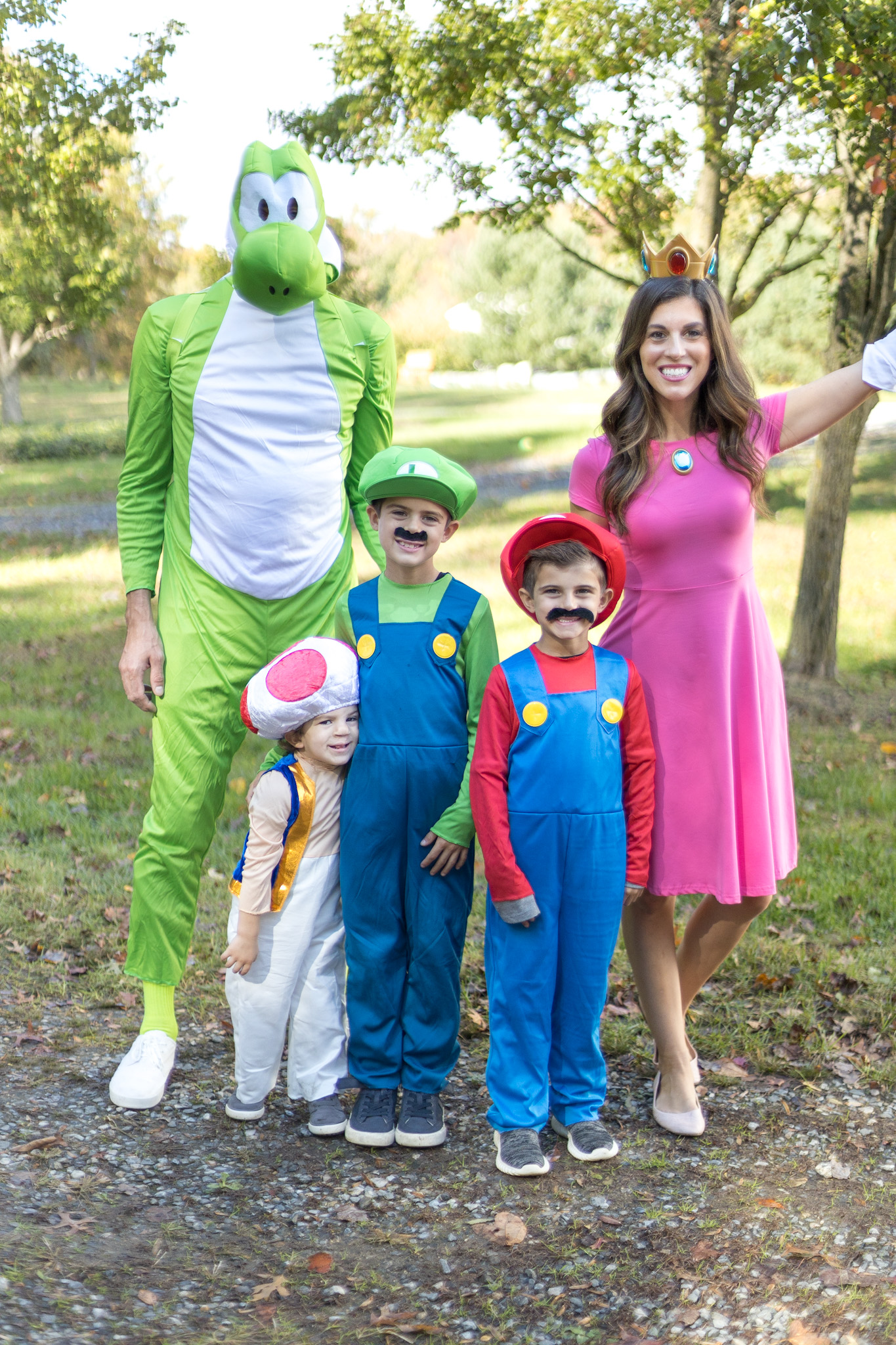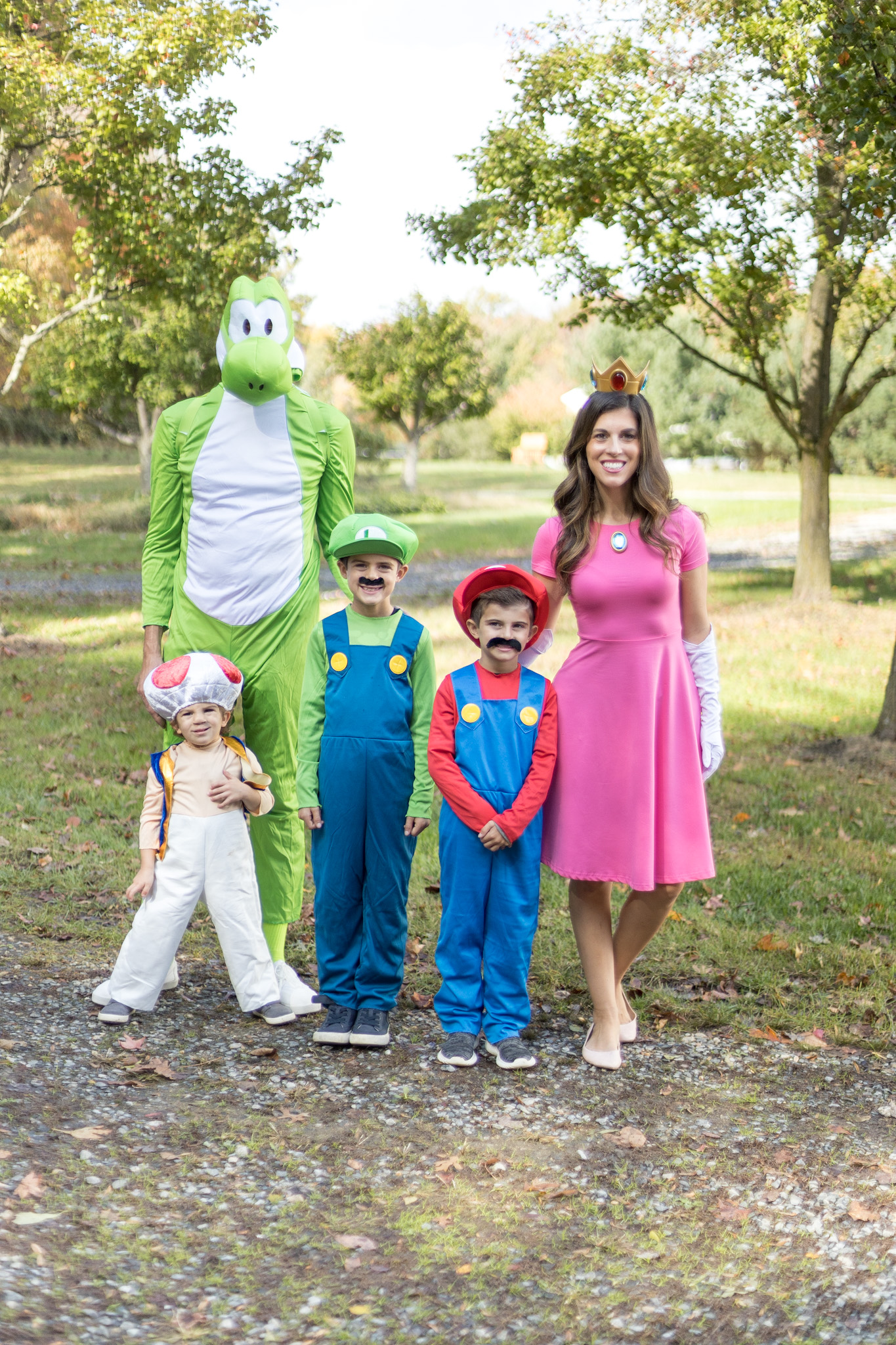 Eric had me cracking up as Yoshi. In true typical guy behavior he waited until the last minute to try on his costume. With him being taller, let's just say the bodysuit didn't exactly fit properly. It was a good thing he had some lime green gym socks laying around to make up for the high waters. I mean, we all have lime green socks laying around, right?! I don't even think I've ever seen him wear them before, but sure enough he had them. He totally ended up pulling the whole look off! He did make some modifications to the headpiece to wear it how he liked.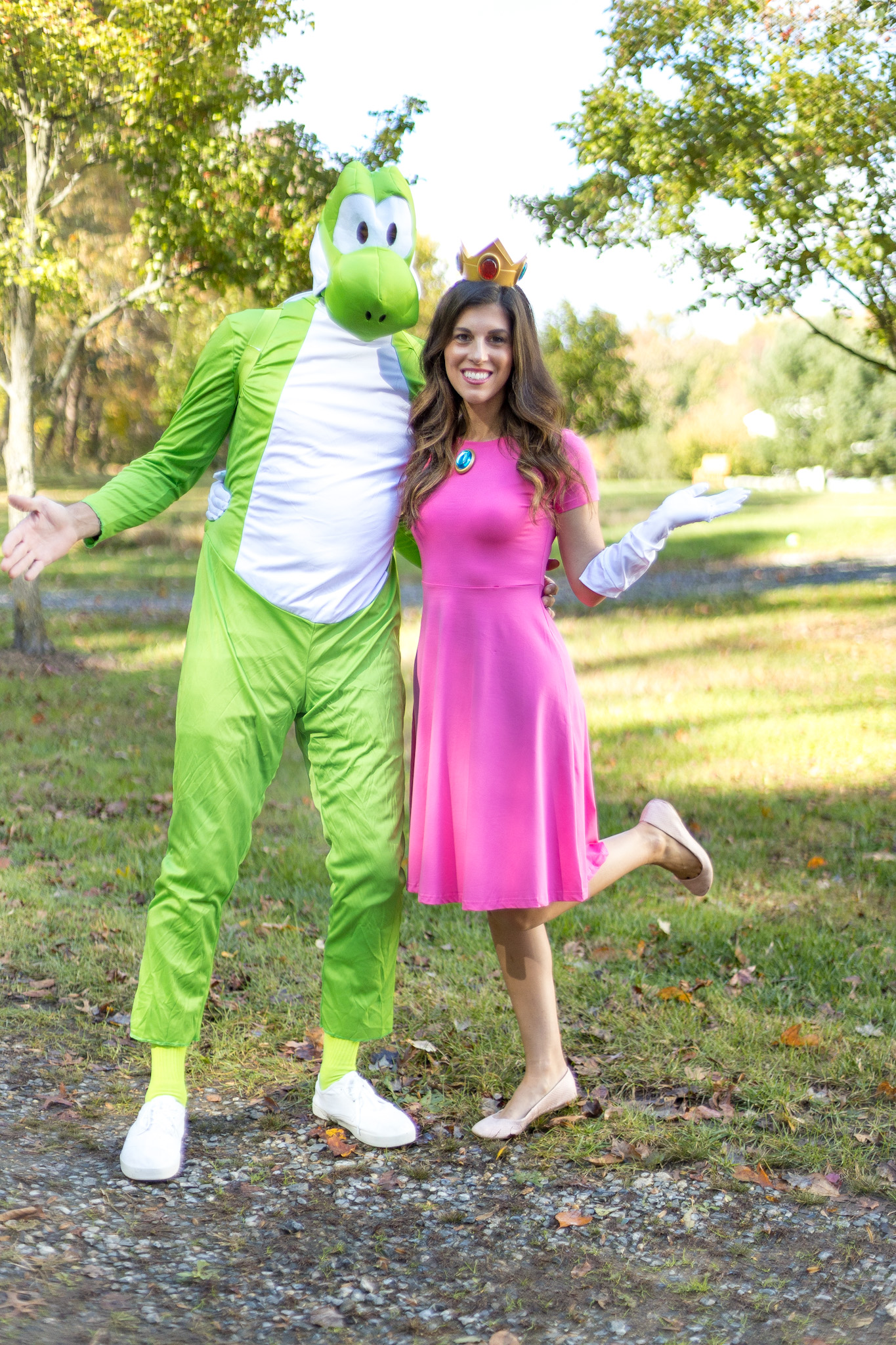 I of course had to be princess peach. I mean, with a house full of boys, I kind of am the princess around here 😉 I bought this dress and then an accessory kit to complete the look and really liked how it came out.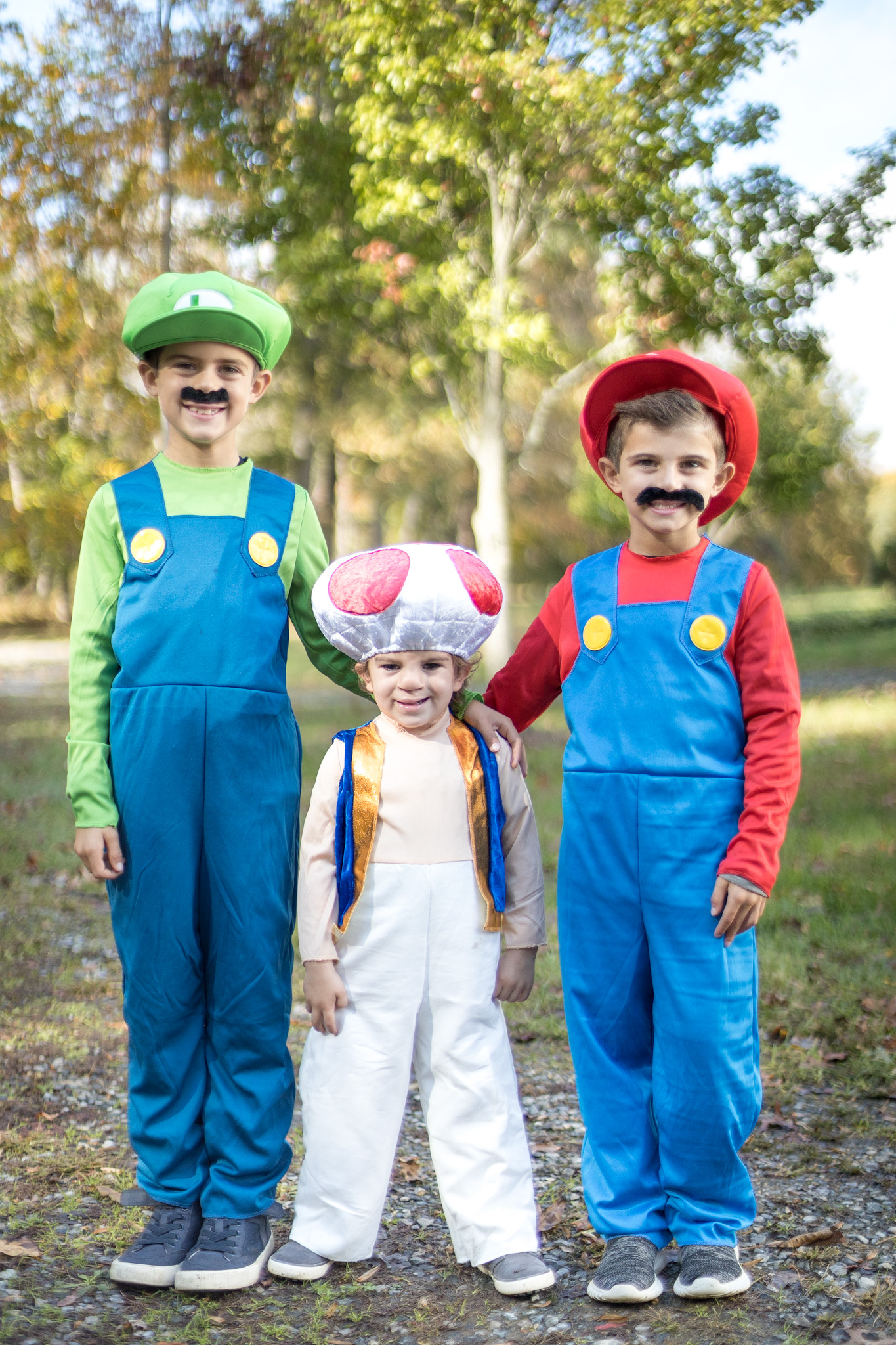 We had such a great time at my sister's trick or treating. Her neighborhood always does a great job and they continued with the contactless trick or treating. It was great to go treating with family and good friends and I loved seeing how creative people can get. My sister and brother in-law blew it out of the water. Hahah literally. They turned the back of his pickup truck into a ship and blew candy out of a leaf blower to kids at the end of the driveway. Hopefully you caught the action in my stories because it was pretty epic.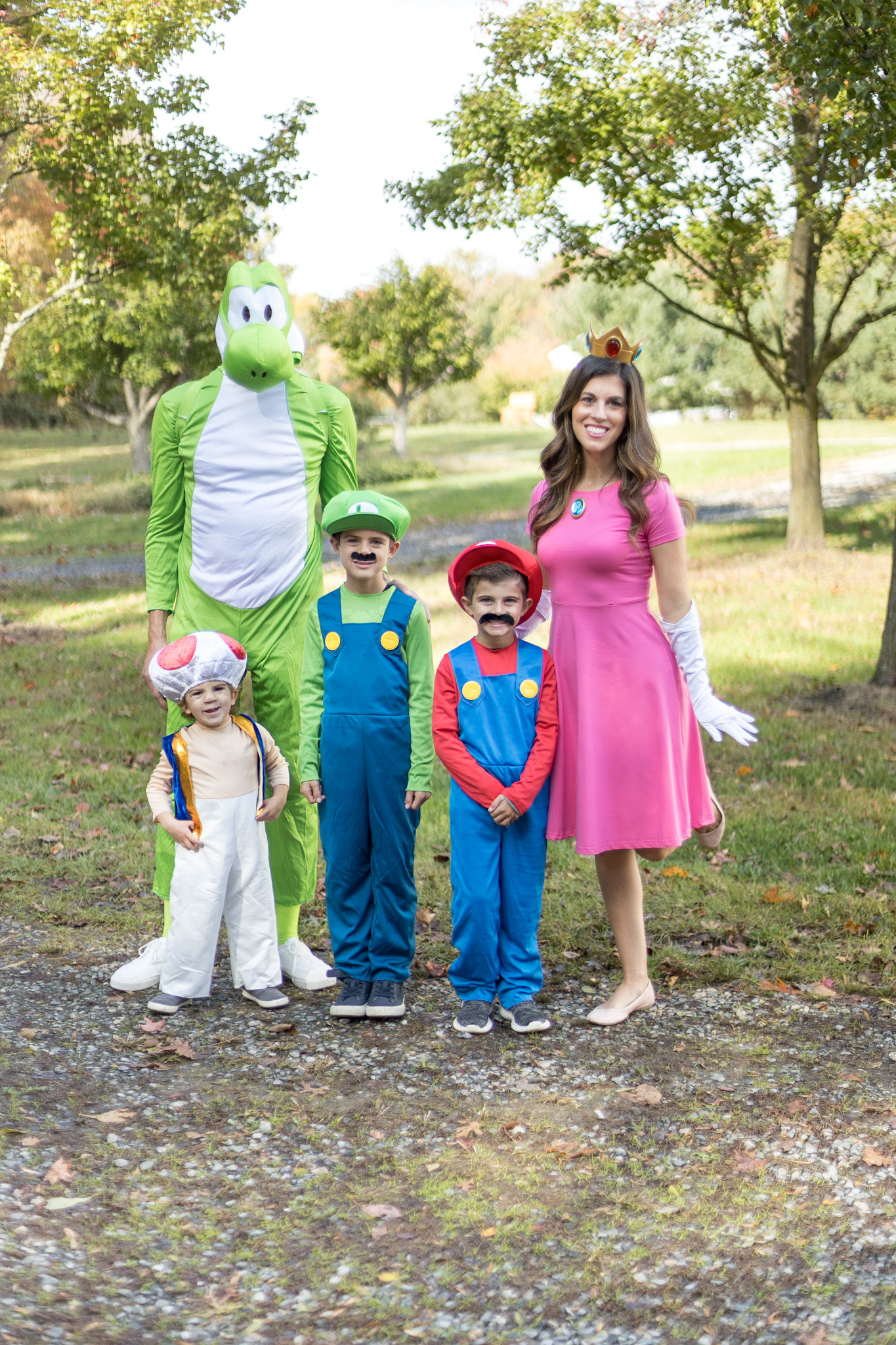 Eric and I have been doing the one, two, sneak a piece. You know, raiding the kids treat bags when they aren't looking. I love a good twix, snickers, or reese's. The boys got so many great things. It's always exciting when a house hands out king size bars. The boys think it's the coolest thing and those are the houses you remember. I also love when houses hand out things like lunch box snacks that are easy to pack for them throughout the week. It was a really nice mix of sweet, salty, and even some trinkets like bubbles and pencils.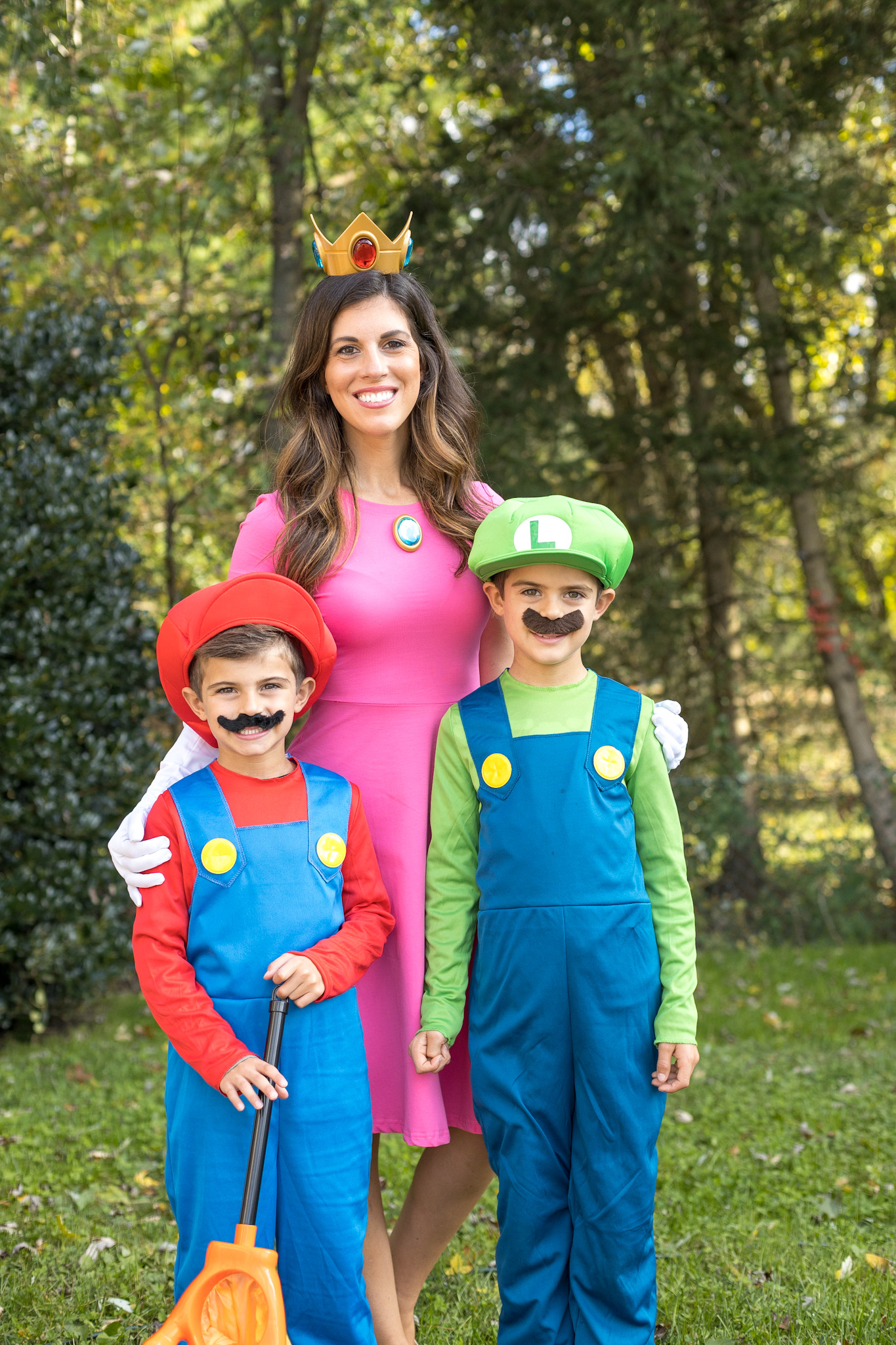 Hope you had a great time treating and your tricks were filled with extra fun!