Hello there, friend! I hope you had a great week. Ours was super busy but all with good things. It has been the week of nonstop birthday celebrations and all the family time. It's not slowing down anytime soon either. Eric's birthday is on Saturday and C's is in two weeks.
Let's jump into some favorites, shall we…
The Big 9-5
You guys, my grandpop turned 95 last week. 95! He's the only grandparent I have left and it has been great seeing him with my boys. I didn't have a chance to meet my great grandparents and I love that all of my boys have him. It was so good to be with my brothers, sister, and dad to celebrate his milestone birthday. It's been two years since all five of us (my 3 brothers and sister) have been together. It was a week filled with family and just what we all needed.
Sixers Game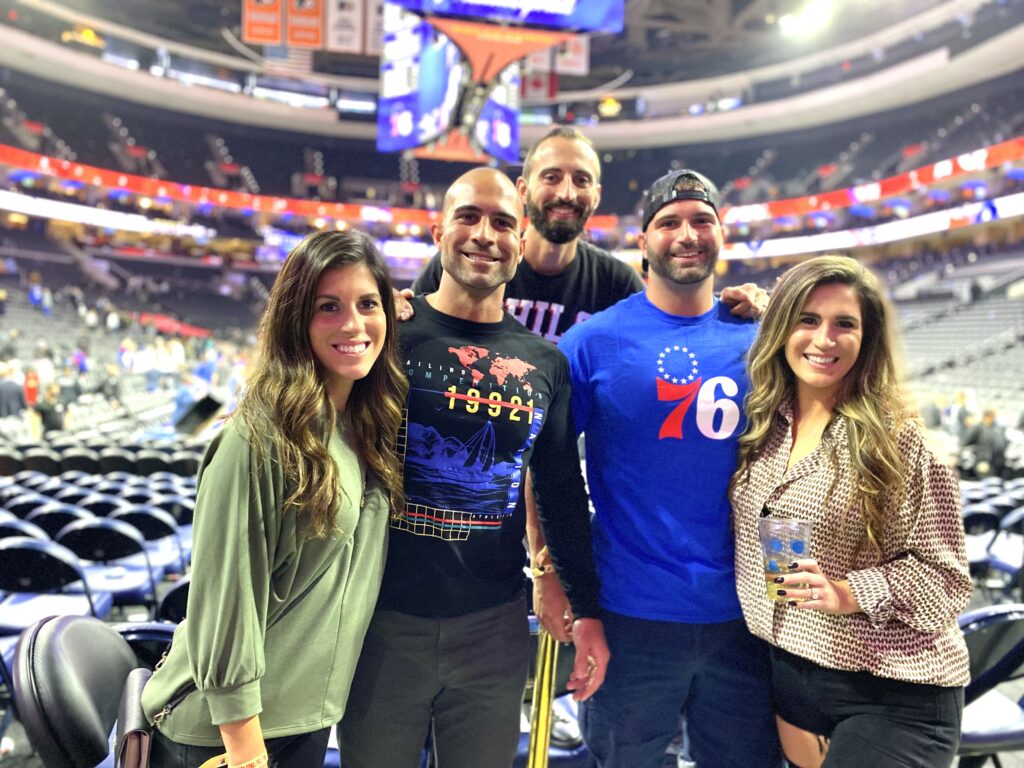 I love when my brothers are in town and we get to hang out. We headed to Philly for a sixers game and all enjoyed cheesesteaks and a good time. My brothers got to experience where our seats are and see how much fun we have at the games. We even met Michael Blackson back in the lounge. He was super nice by the way. The sixers ended up with a win which is always a great way to end the night.
Carving Pumpkins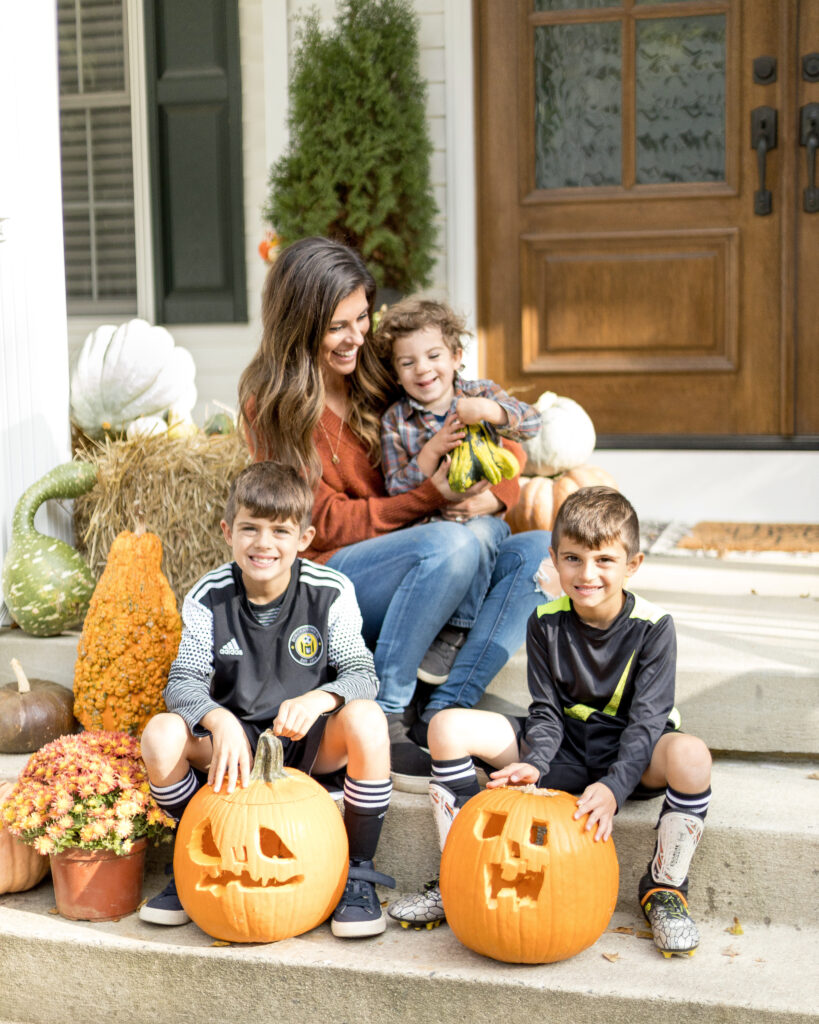 I'm so thankful for continuing with fall traditions and spending time with friends. We've been carving pumpkins with some of our friends for years and it's such a fun tradition to continue. It's great to see what everyone comes up with and the boys have a great time. We've been in full blown soccer over here as well, so it's nice to work those fun moments in between game times.
Trick or Treat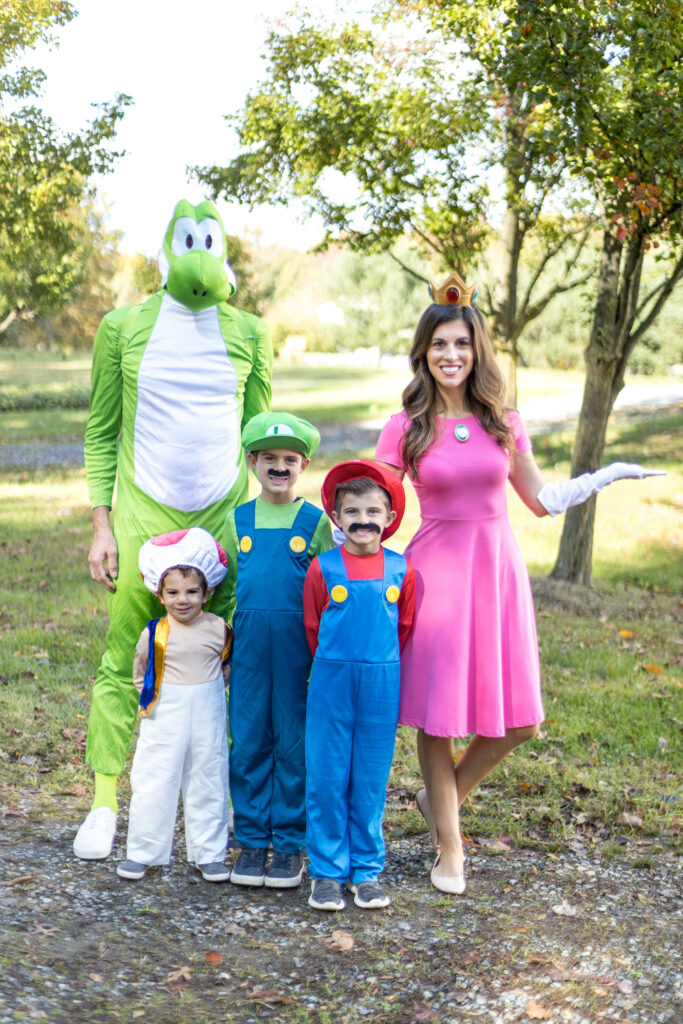 In case you missed it, I shared earlier this week our family halloween costumes. I really like how our super mario brothers vision came together. I'm hoping we can get a few more years out of family costumes with the boys before they become too cool for us.
Happy Birthday to my Sister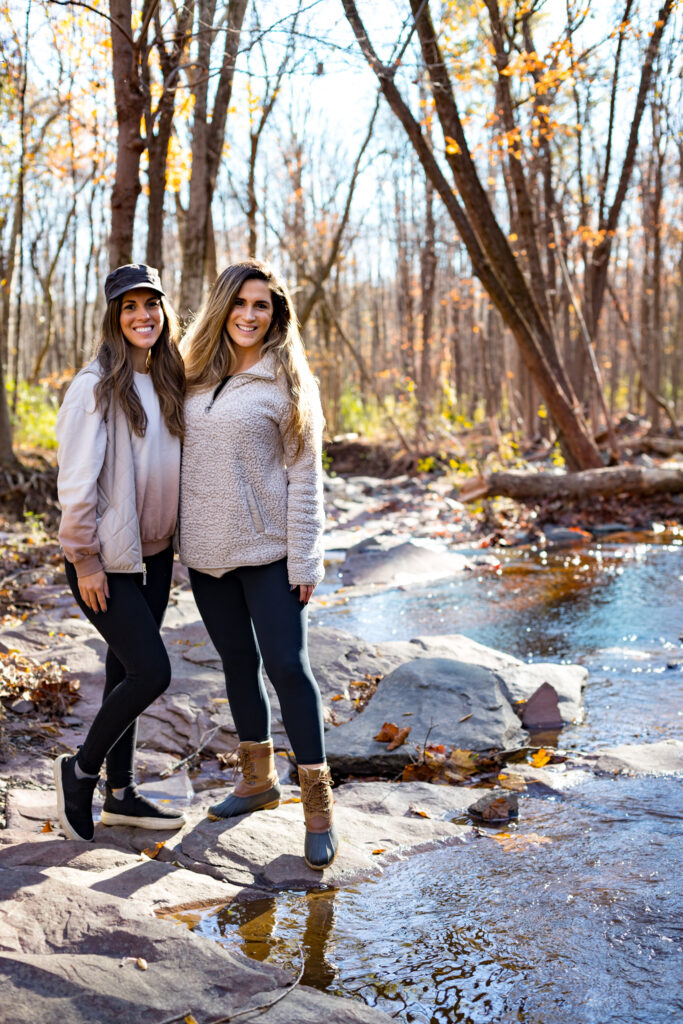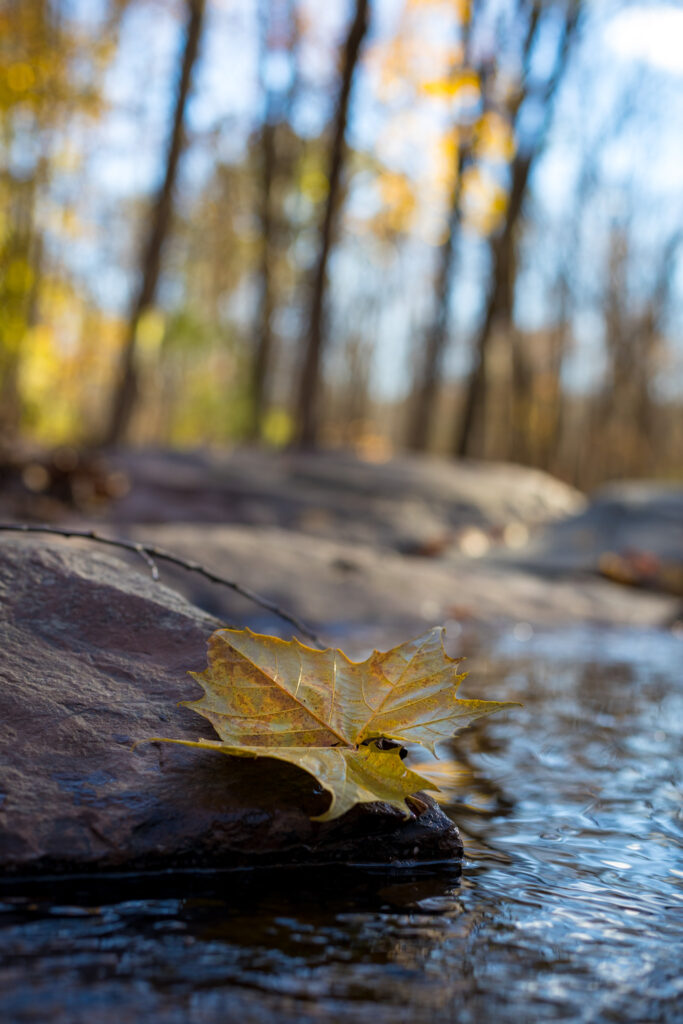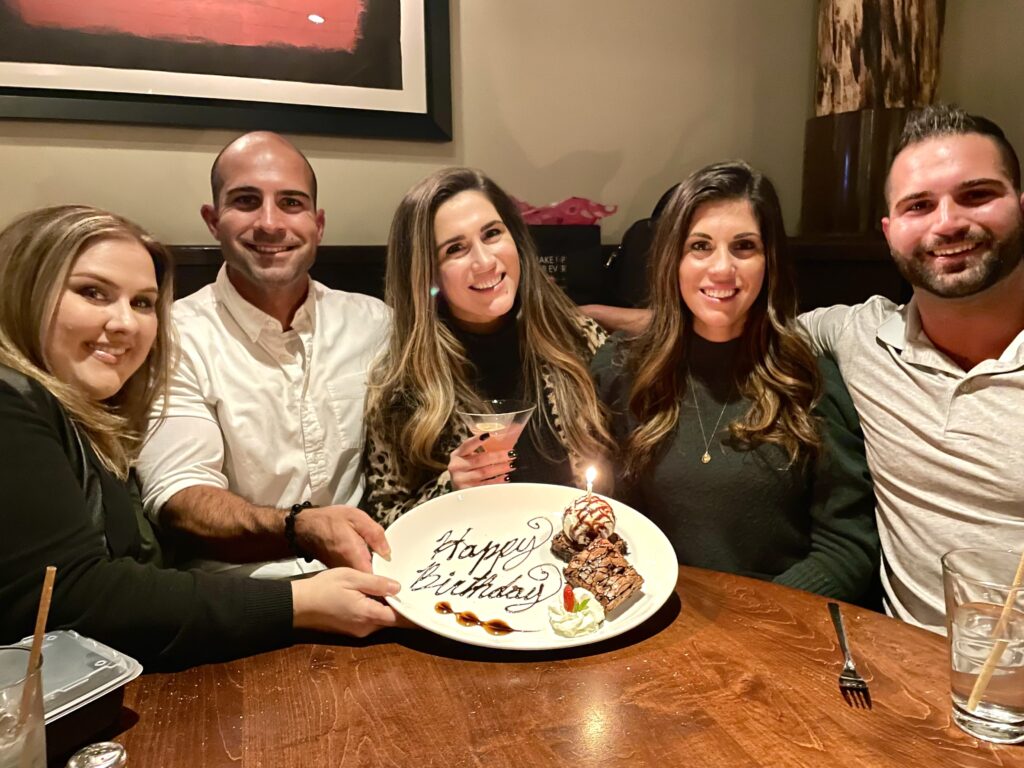 My sister also celebrated a birthday this week and turned the big 3-0. I wasn't kidding when I said we have a lot of celebrations going on. It's kind of weird to see all of us getting older, but also nice to experience so many moments together. We celebrated all weekend but I'll share some highlights here of our fall hike and birthday dinner. My sister is seriously the best and I'm so thankful for our relationship.
I hope you have a great weekend!