Hi friend! How are you? My it has been a summer filled with so much. Thankfully all good things. Well, aside from those moments where my kids had everything in front of them but somehow still managed to say they were board (we try to eliminate that word around here) at times. Can anyone else relate?
I know there are a lot of parts of the country where it gets super hot and the summer is not their favorite. We can handle the heat, but the humidity is what bugs me. Anyway, we welcome those warm sunny days after coming off of north eastern winters, and I'm not exactly ready to jump back into bundling up. We do love early fall so we are excited for a new season.
I'm sure many of you noticed my presence on here was limited over the summer, but that was for good reason. I was more present with my children. It was a beautiful thing and moments I will cherish with them. Of course I missed all of you and sharing in our moments, but I am a firm believer in that my loyal readers (I see you and appreciate you) will be here no matter what time away is necessary.
I also had an interesting occurrence take place when for the first time someone told me (at least to my face), they thought blogging was vain. In a way, maybe it is. I know I get excited to share our family moments and also use this as a digital scrapbook, but what I think some people don't understand, is that I share real life moments as well. The good and the bad. If someone isn't a consistent reader, sure, they might see family highlights that are filled with a lot of love and joyful moments. And I don't intend for that to change.
I know many have different focuses for their blogs whether fashion, DIY, recipes, or whatever you love sharing. I've been in this game for a long time and know full well that you will never please everyone. You won't always be liked by everyone, and even personal friends can surprise you with support, or the lack thereof.
My point in sharing all of this, is to encourage anyone who may feel defeated in their space to continue doing what makes you happy. Forget about who likes you, how many views a post gets, or who hasn't commented. Be authentically you and that will always shine through. So with that, I would love for you to join me as I share some of our favorite, happy, and random summer moments.
I'm so thankful for the many beach days we got to share together. I probably sound like a broken record, but we loveeee being by the water. We have some exciting things in the works in the next few months ahead that I look forward to sharing with you.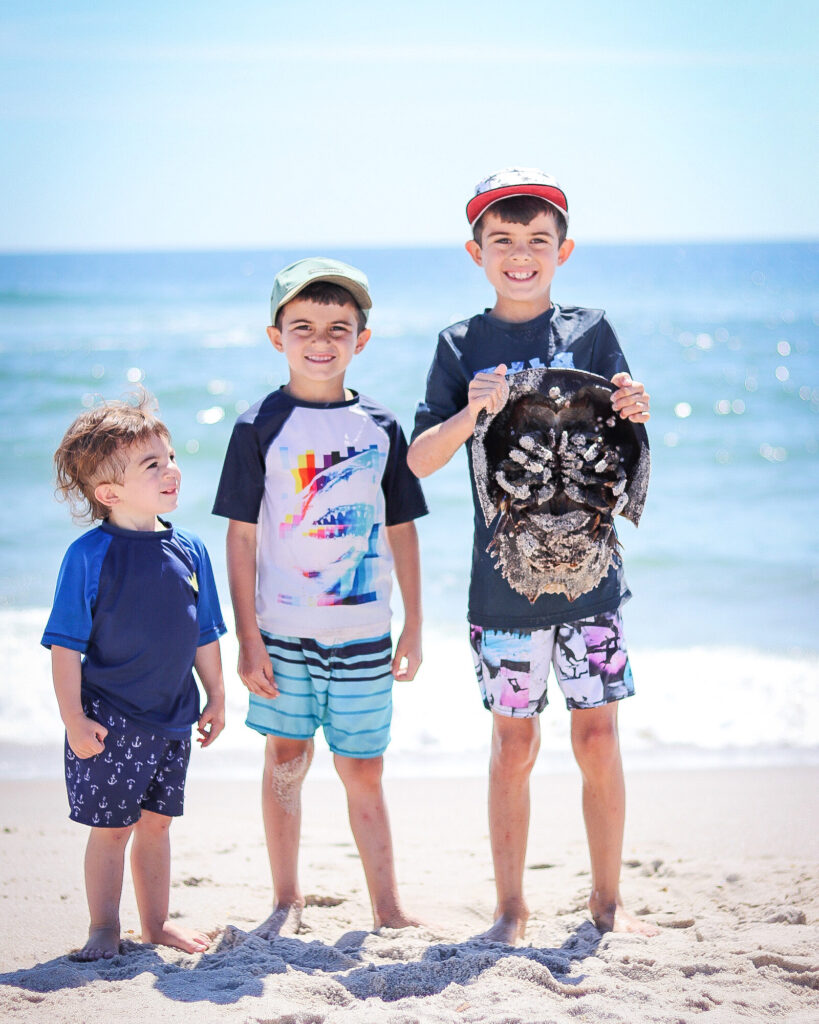 Enjoying some time up on the boardwalk always brings for some adventures. I get a kick out of being on the boardwalk because it makes for some great people watching. My little guys love playing games! Prying them away from the claw machine is no easy task. Just one more time. We mean one more time after the last time. I promise this is the last time. But wait, I meant one more time from that other time.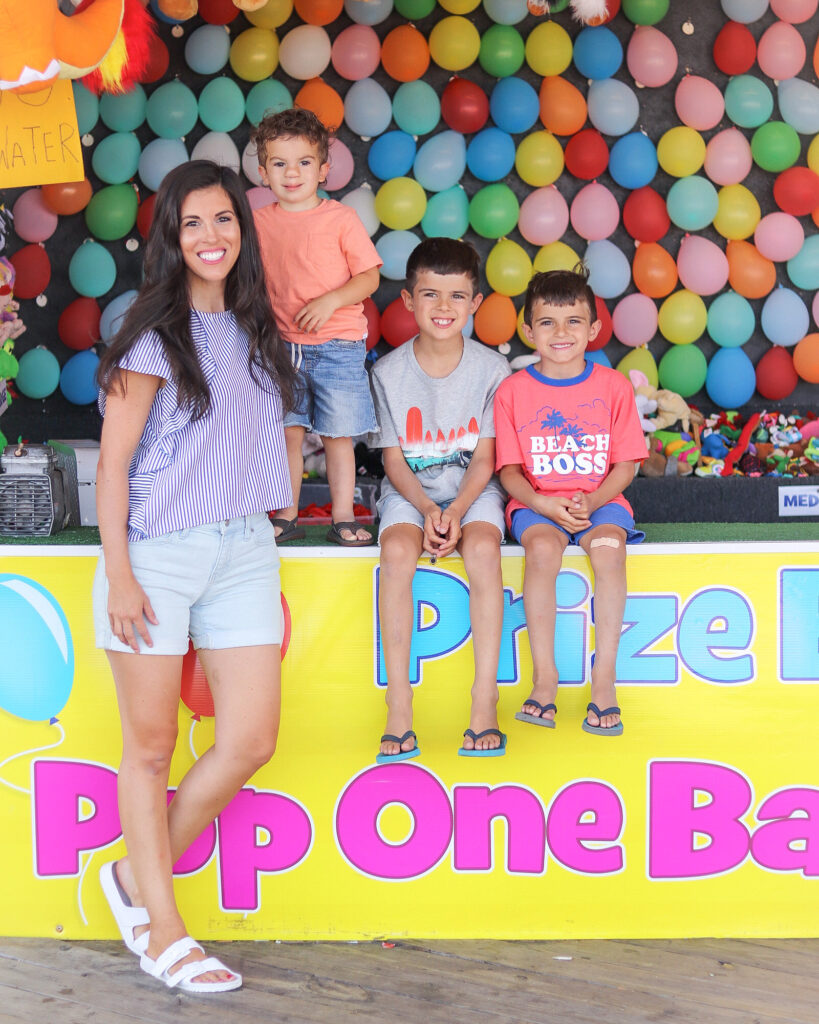 My little guy turned six this summer and I can't get over how grown up he is looking. He wanted to keep things low key with a camping trip to the beach and family dinner. We also celebrated with friends when we were in South Carolina. More about that as we move on. He is such a joy and a light and we love everything about him.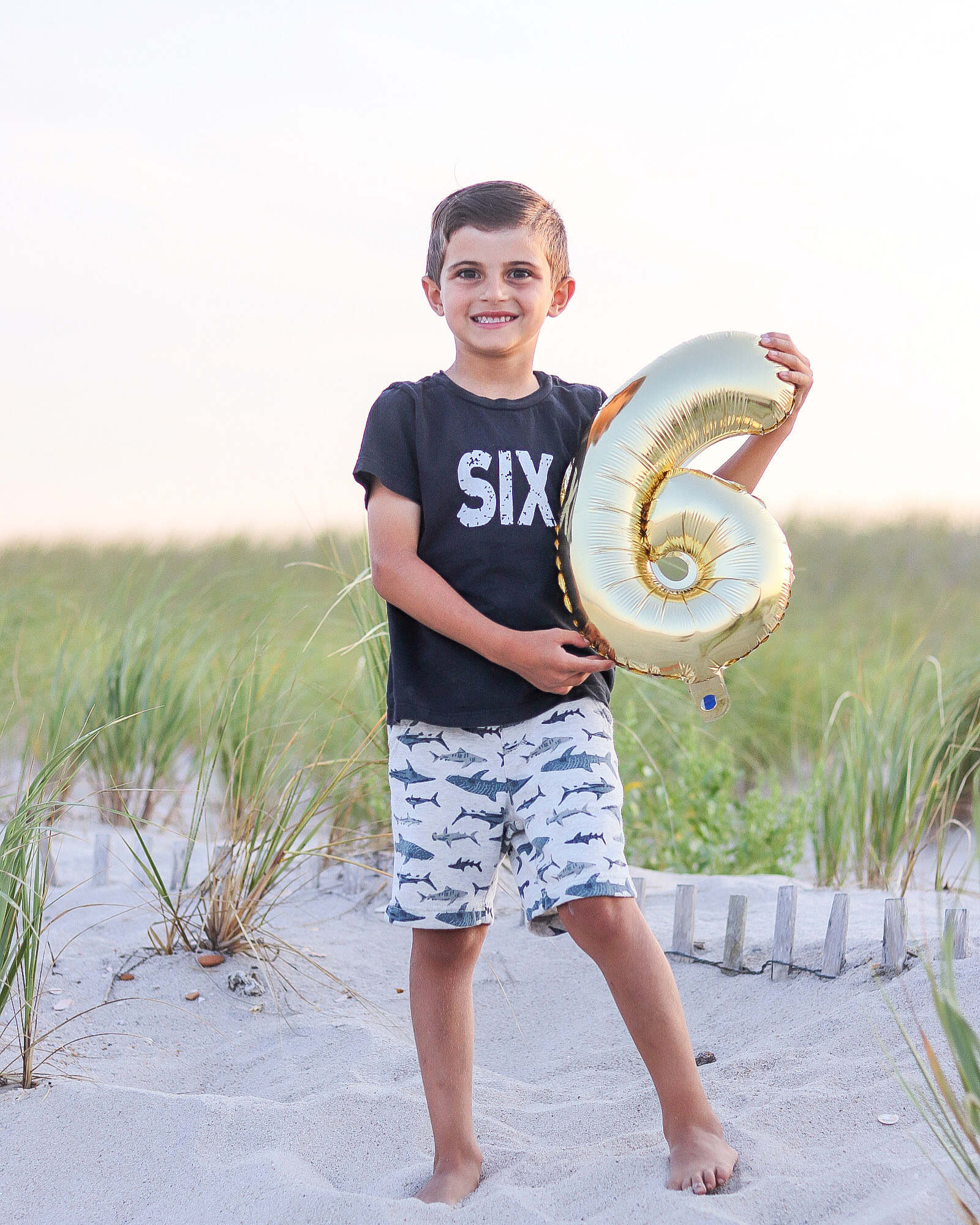 The boys had a lemonade stand over the summer and they were the cutest helpers putting it together. They were great salesmen and drew in a crowd as they yelled, lemonade for sale, as people walked by.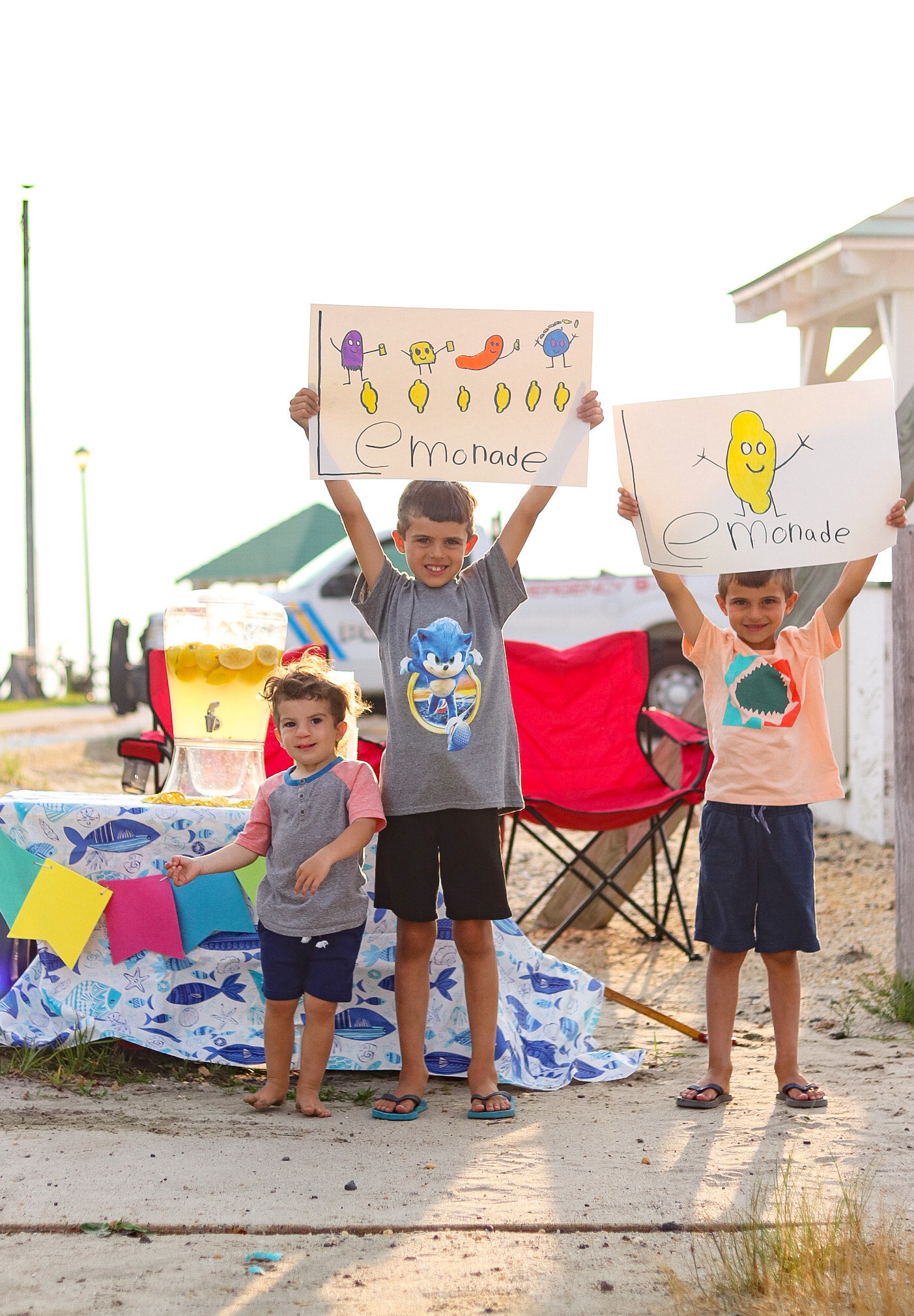 Our summer doesn't feel complete without some local favorite traditions. We headed to the farm to pick peaches, and man were they delicious! We also tried blackberry picking for the first time and it was a hit.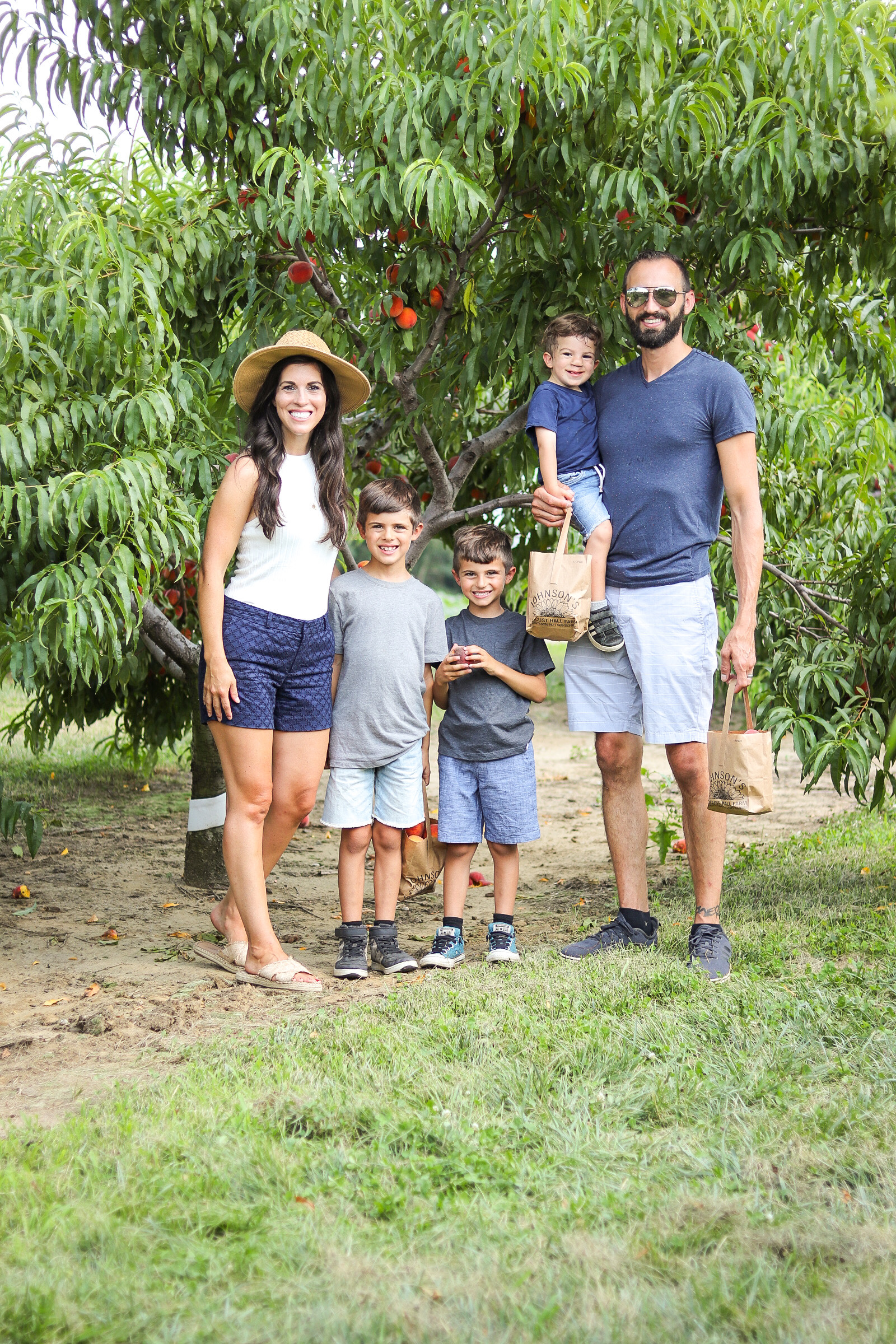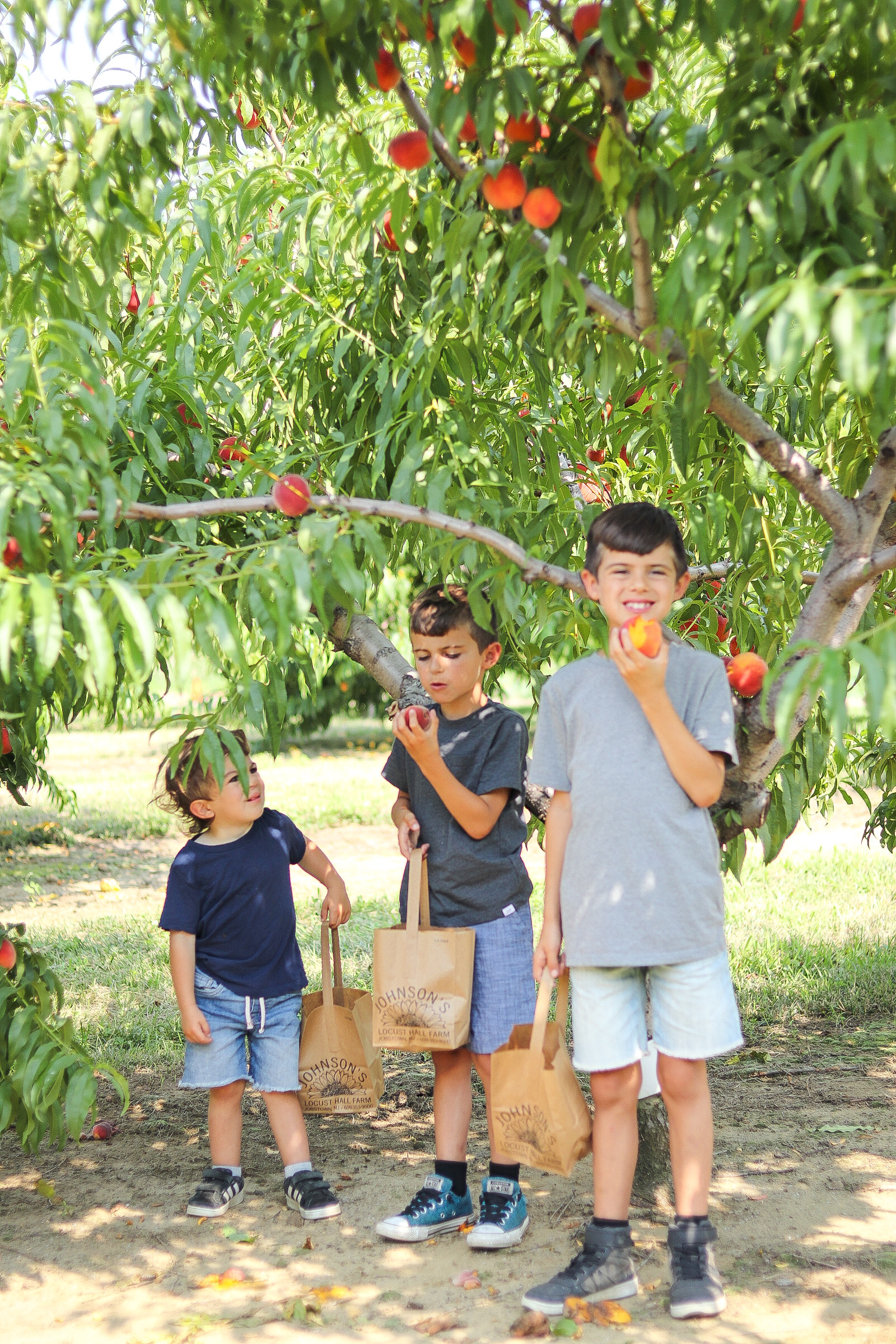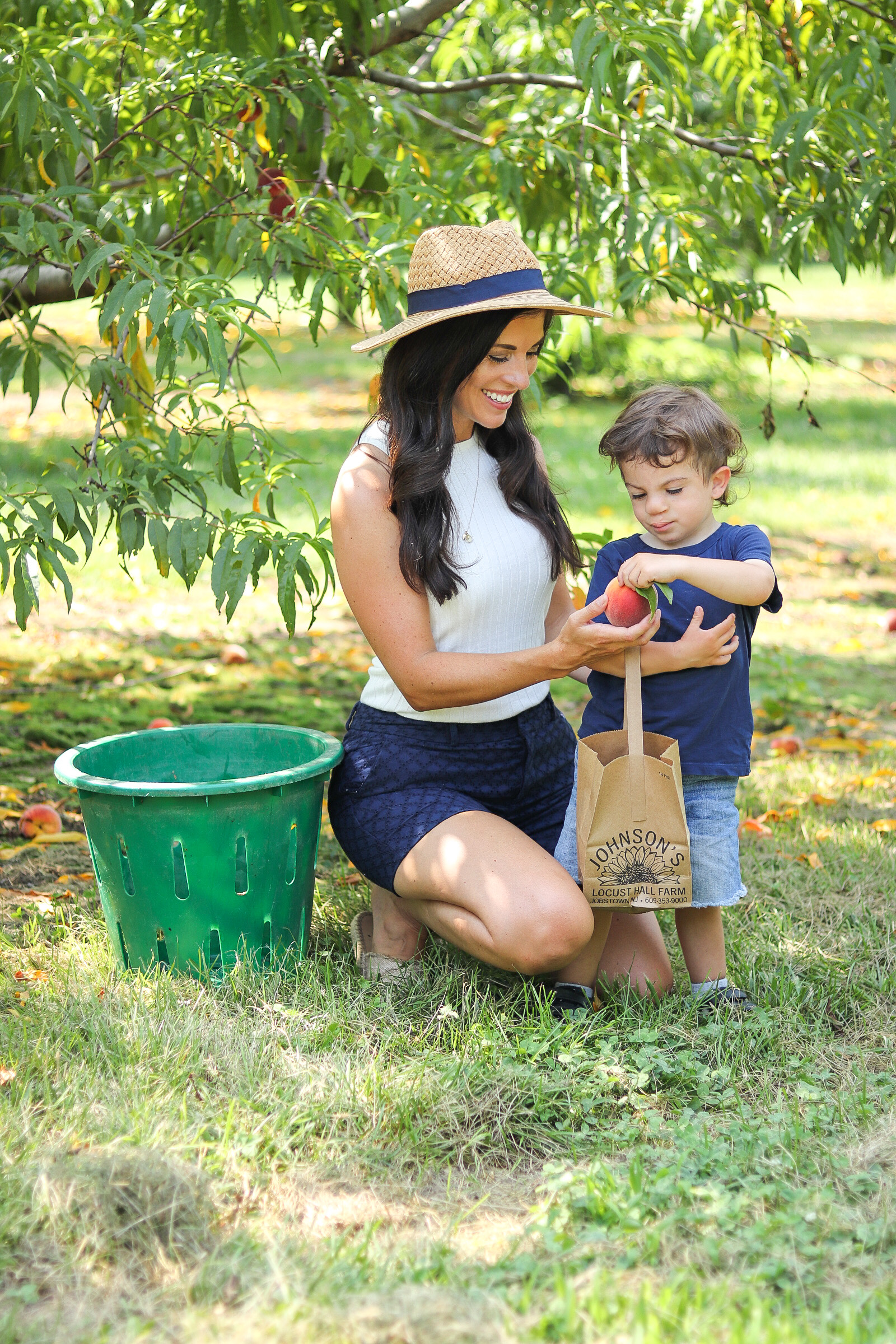 Is it ever too early to celebrate Christmas?! We celebrated Christmas in July and had fun breaking out our festive hats and playing in our trees. It's hard to believe that we'll be cutting down and decorating our trees before we know it.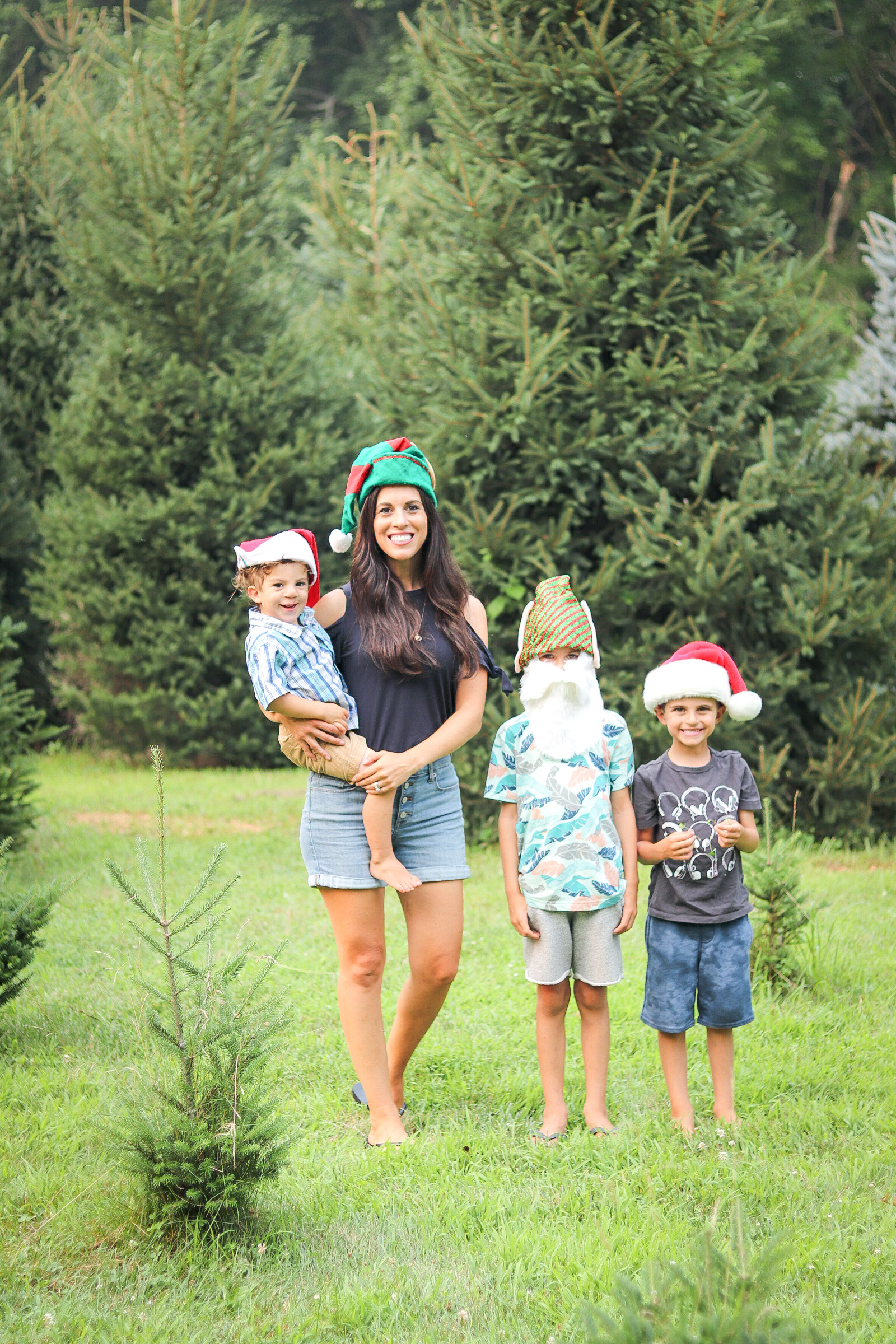 My little adventurers enjoyed lots of fishing moments together. A is so creative when it comes to trying to use resources he has around him. He used fishing line, a hook, a stick, and a sweet gum ball tree pod as a bobber. Sure enough, my boy caught a fish with it.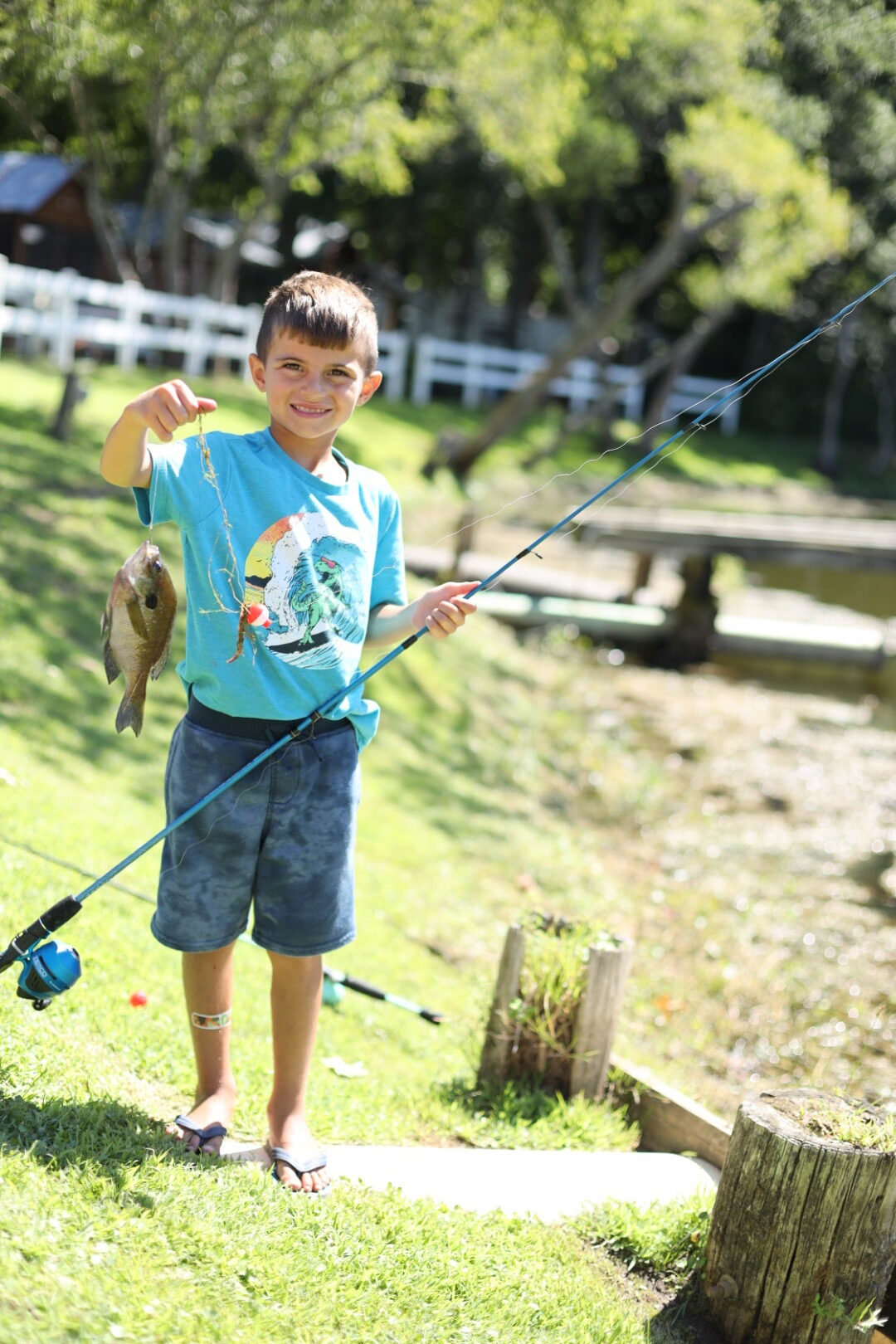 Mini golf was another hit with our guys. Can I just tell you that C was so good that I was shocked for a two year old. He got the concept of the game and not once slammed the ball but lightly tapped it and made it in within 3-5 tries. I know he's my kid, but I was seriously impressed and so were others around us.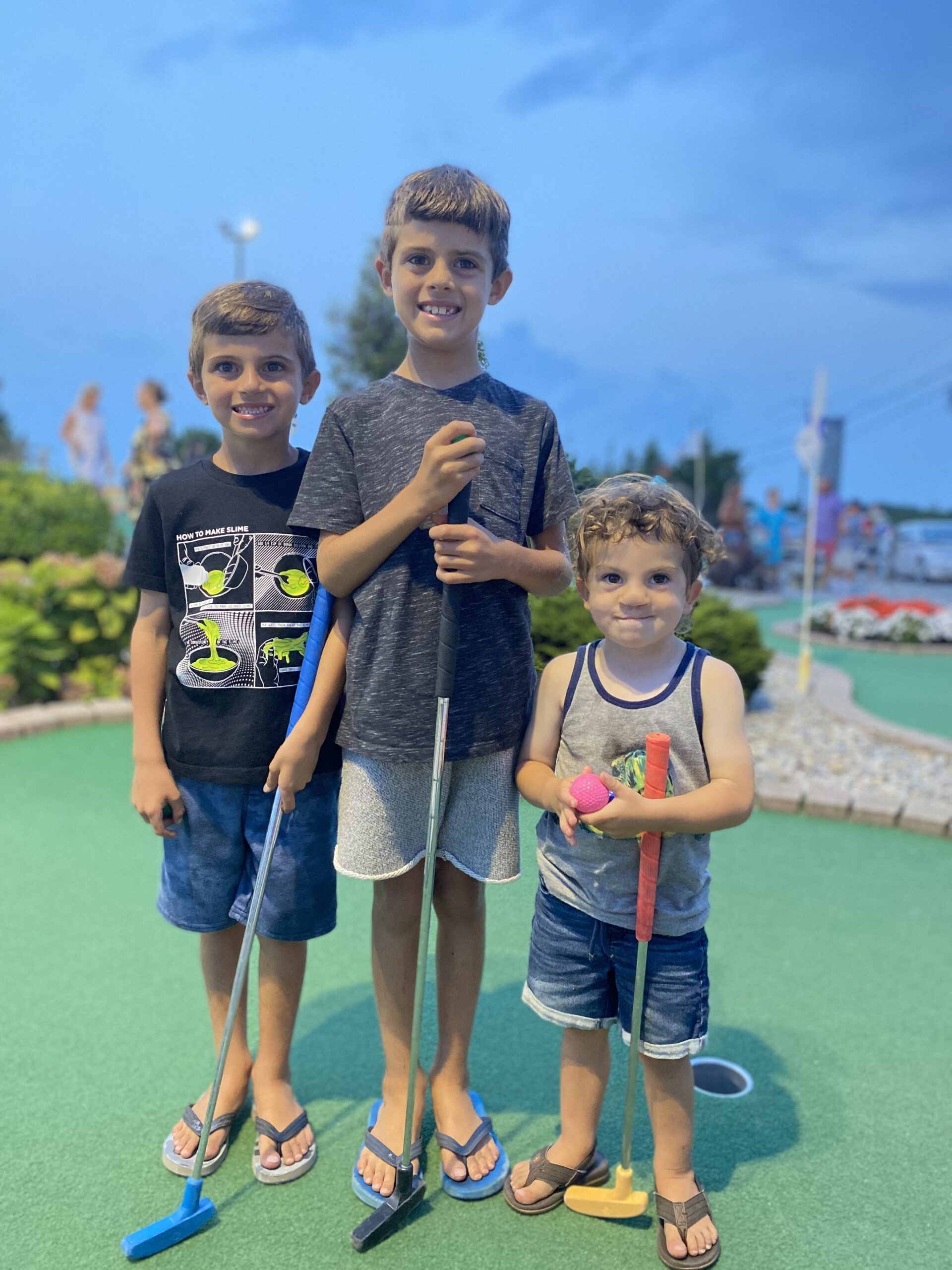 We took a trip to South Carolina with some of our friends, and it was the perfect mix of relaxing and spending time together kind of getaway. The house we stayed in was amazing! We spent most of our days going back and forth between the beach and the pool. If you tuned into my instagram stories you probably saw we drove through the night on our way there, and that ended up being great. On the way back, that was a different story. The kids were awake for most of the trip and let's just saying driving through the night every time will be a priority.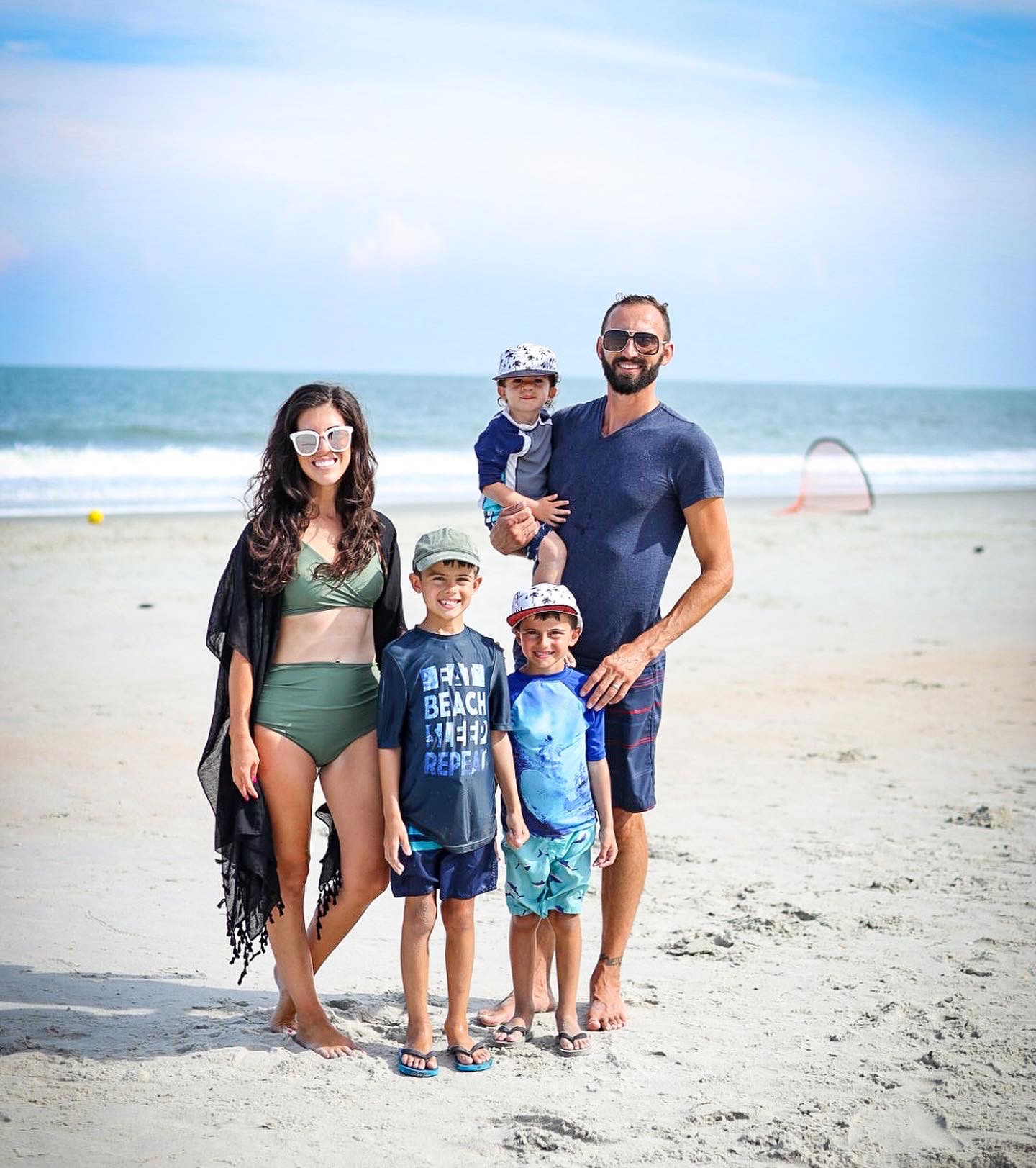 Our Airstream adventures were top on our list for favorite memories. It's a lot of fun having a space to get away and be out in nature.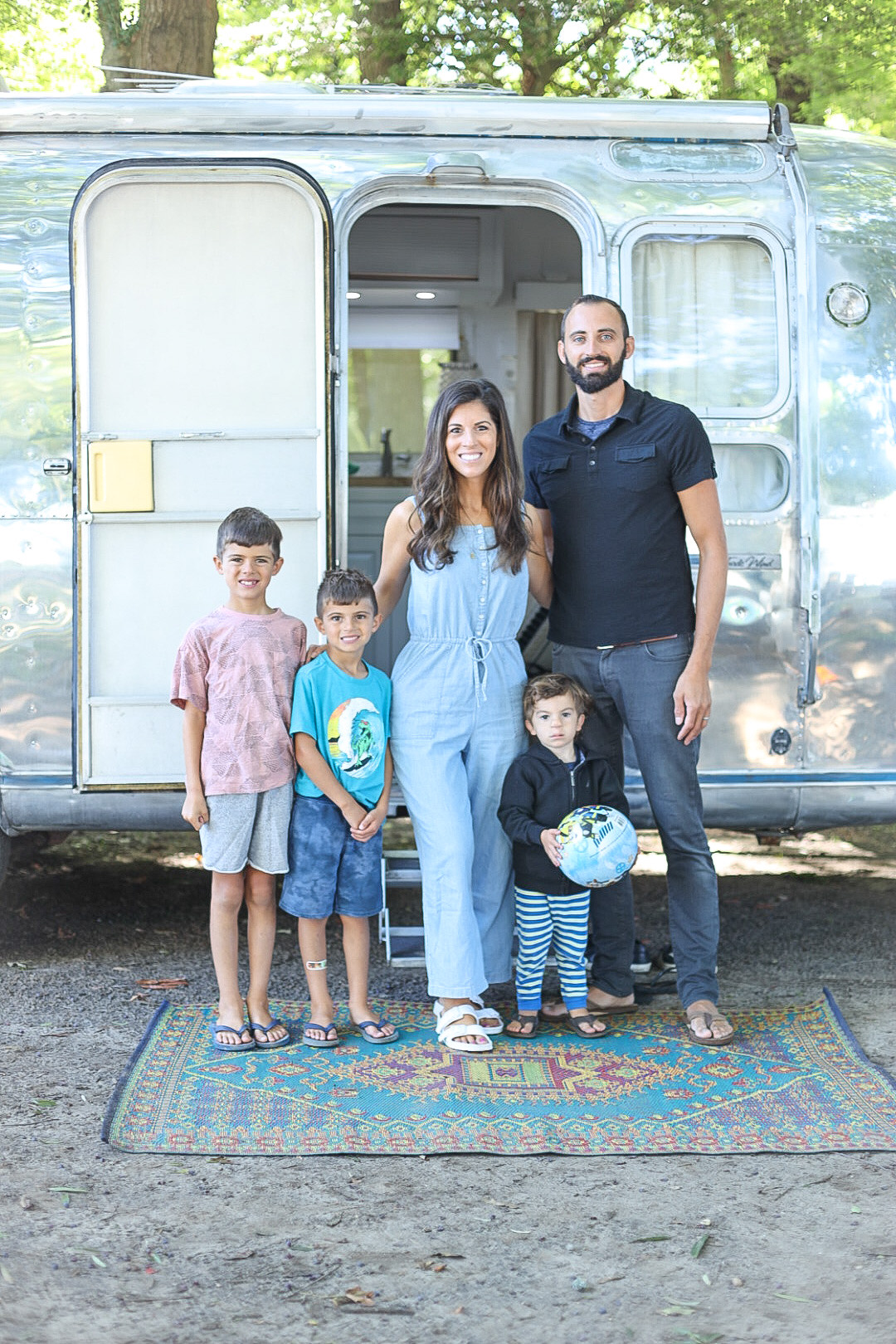 I haven't celebrated my birthday in years, and if there is one thing this crazy past year and a half has taught us, it's that moments should be celebrated. As sad as it seems, you never know when your last birthday might be. My birthday always falls around labor day weekend, so it's nice having an extra long weekend. My boys spoiled me with a weekend at the beach doing some of our favorite things, and all the hugs and love. We even ate dinner in a vintage Airstream. Haha not that we can't do that on the regular, but it was so fun to experience this one. Exit Zero in Cape May has an option for you to reserve their airstream to eat in. Super cool atmosphere and great food.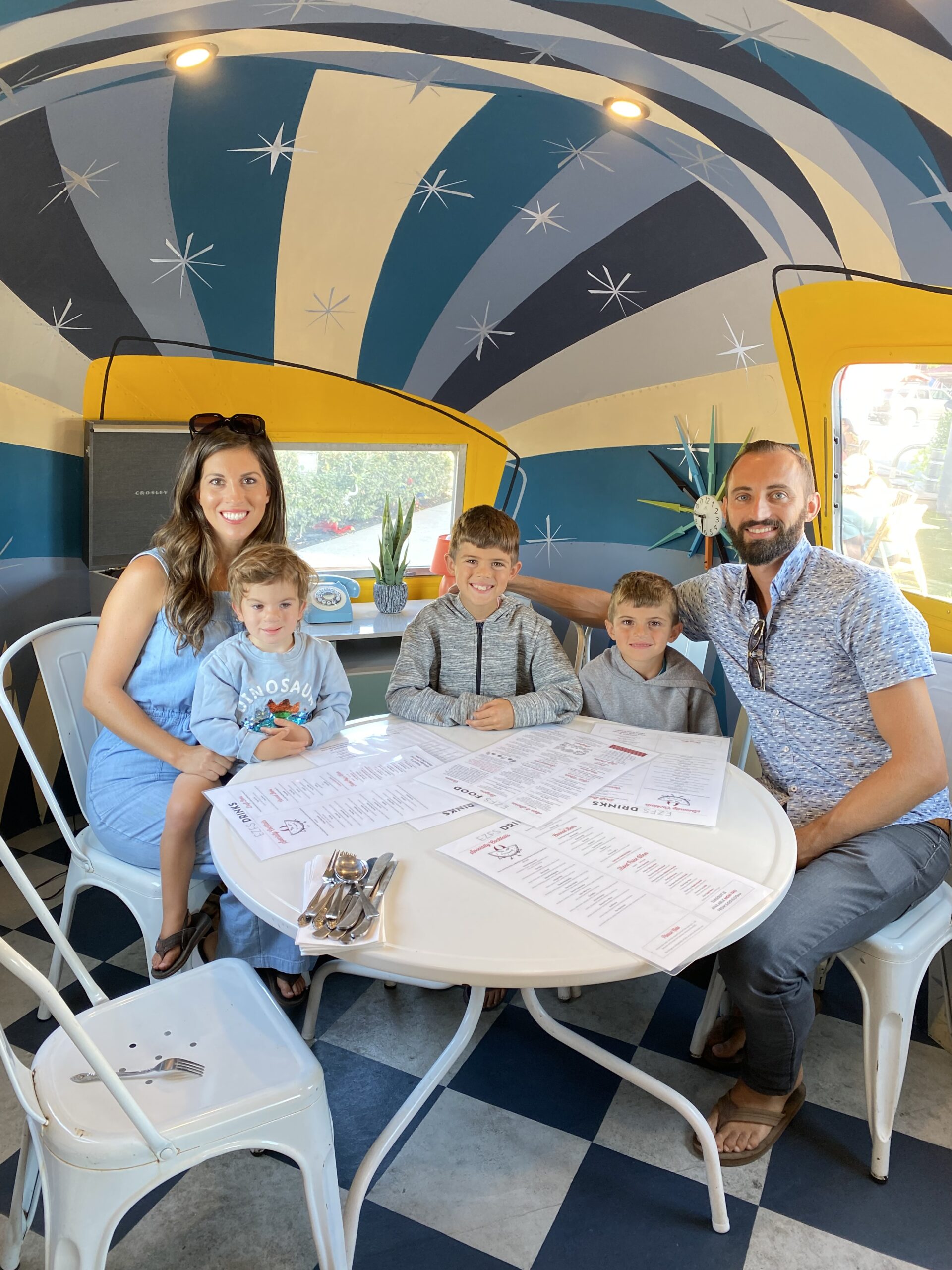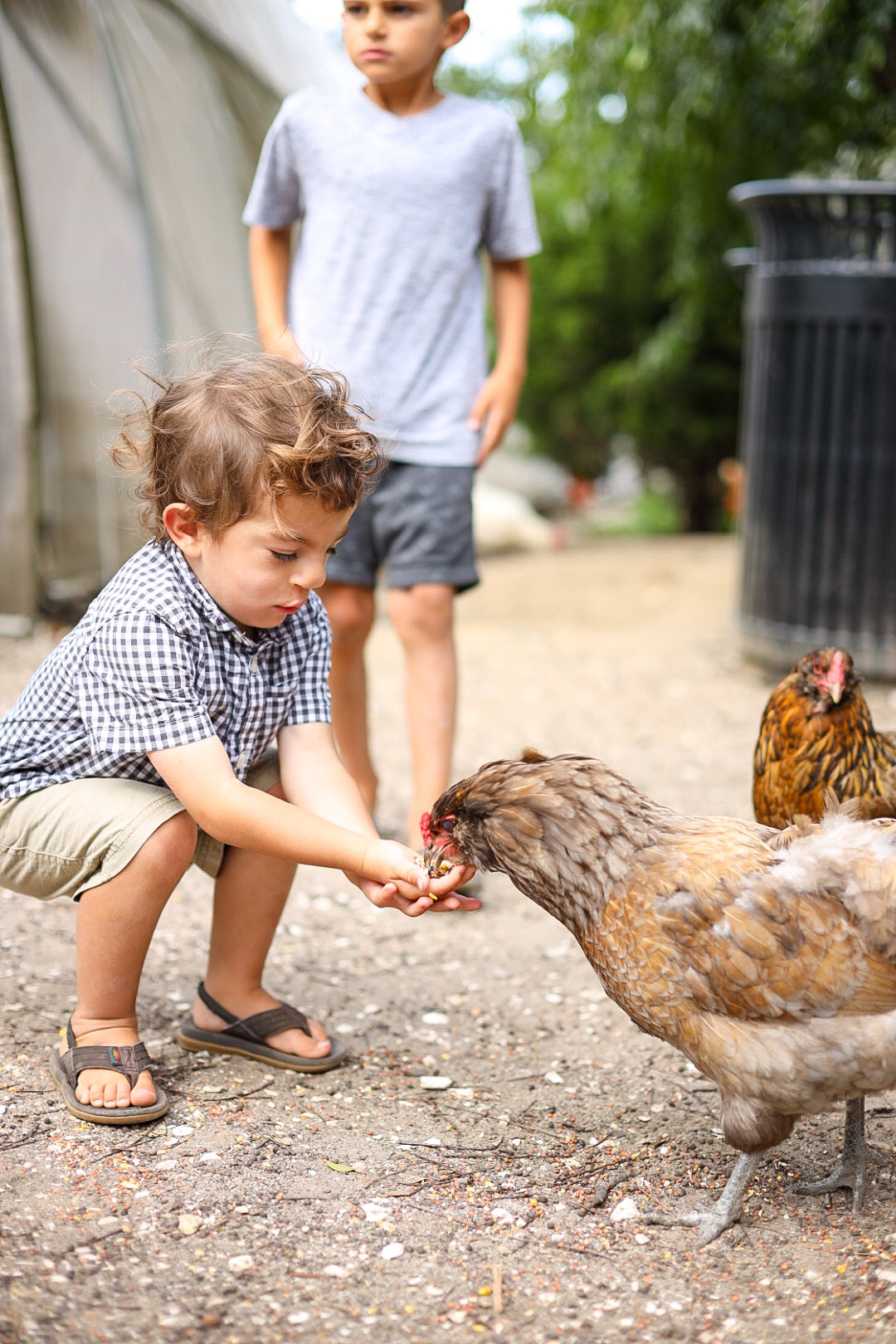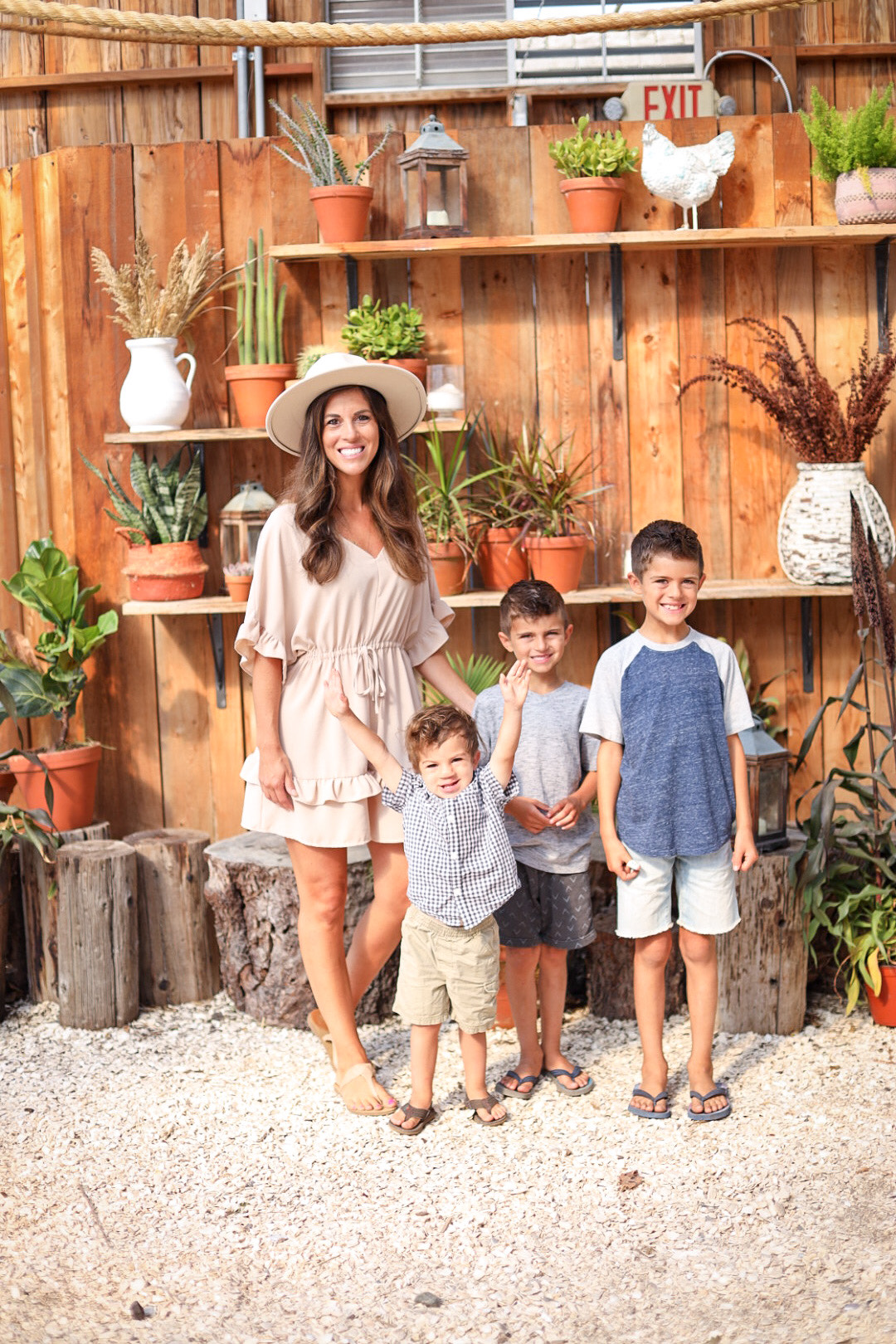 When we got back from our long weekend, I had a little get together up at our pavilion area with some of my closest girls. My boho dreams came true with the table setup, and my sister continues to out do herself with her cakes. I want to recreate and add to this tablescape for every party. It's so nice, and I'm so thankful to have moments with friends where you can laugh and be yourself.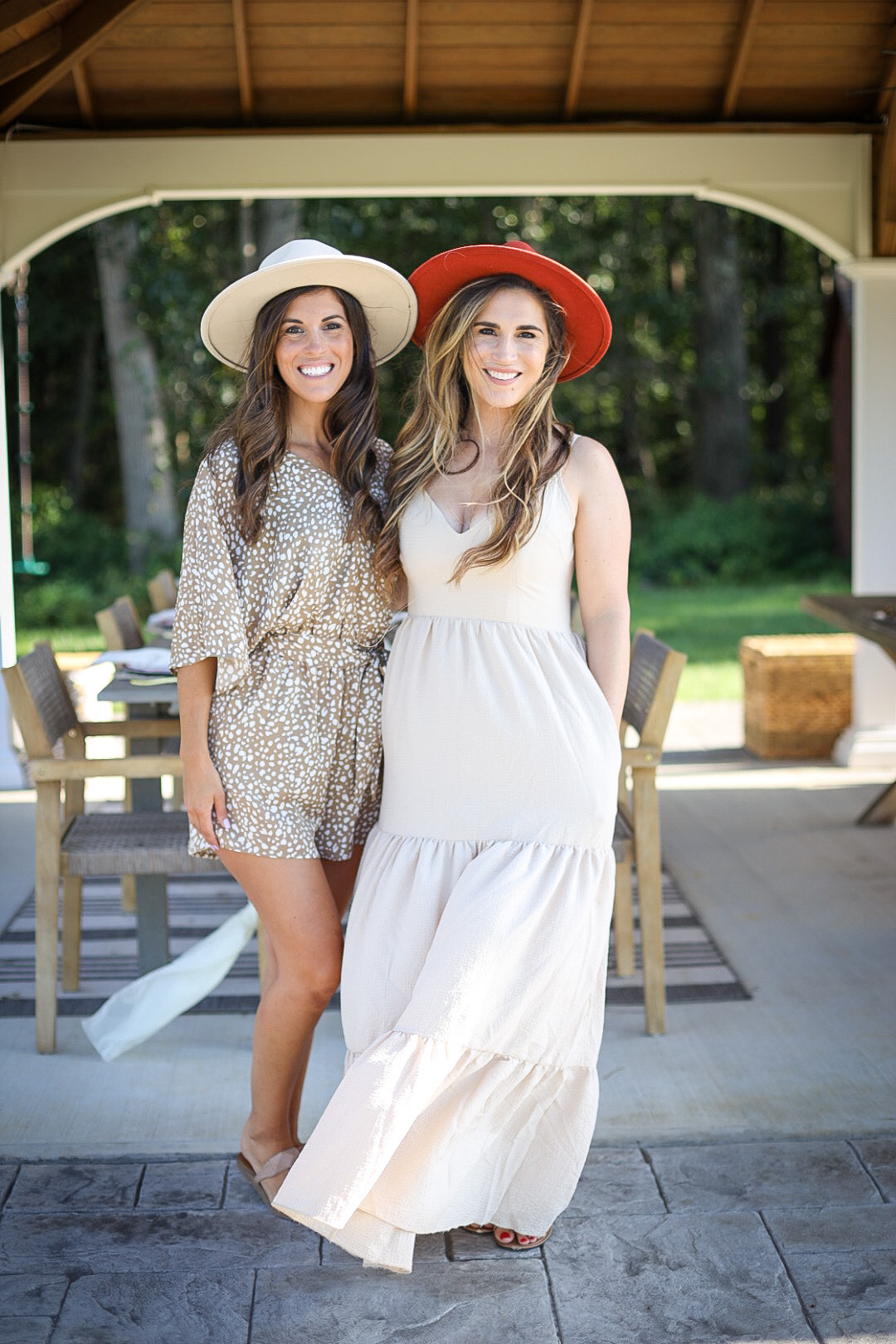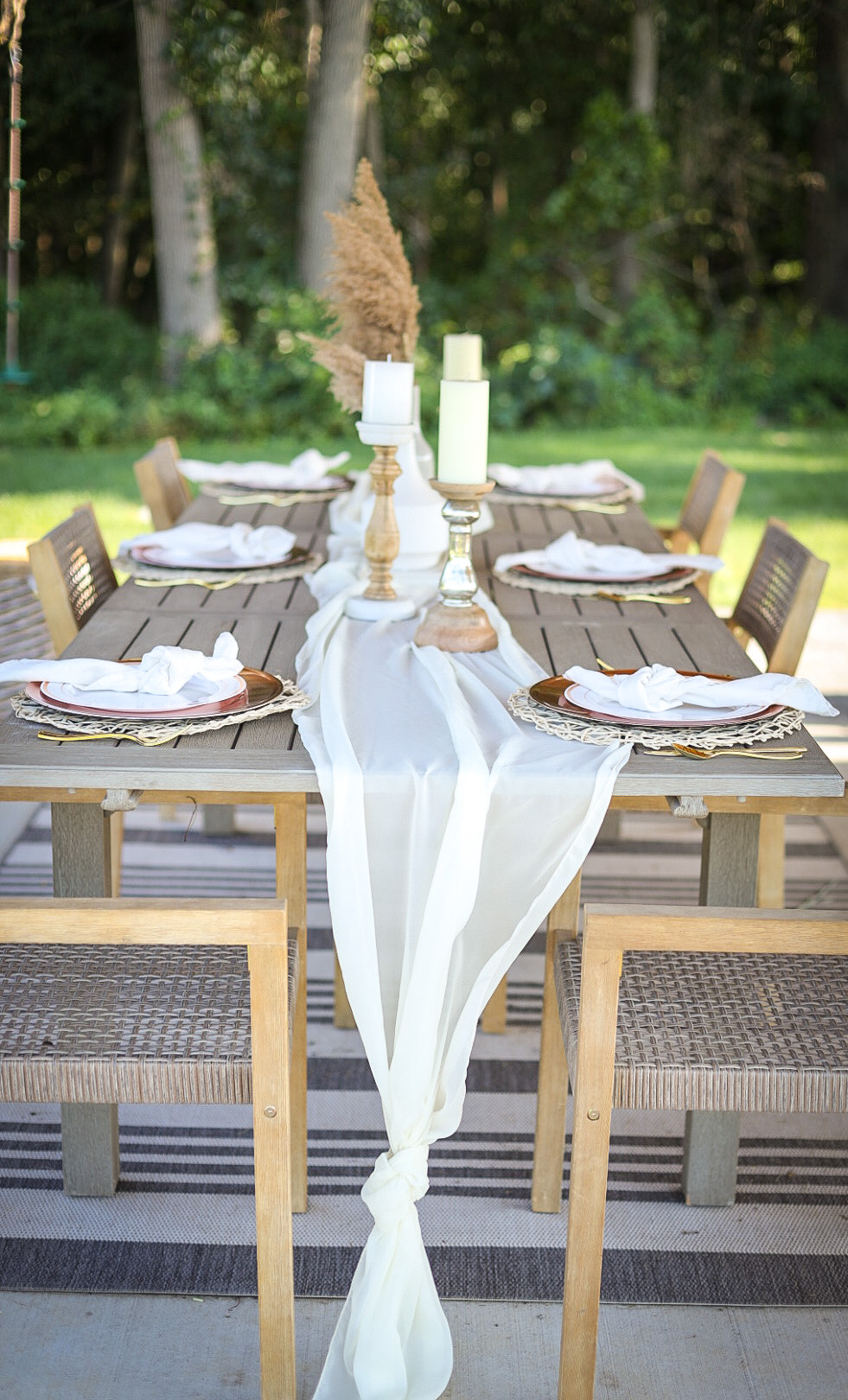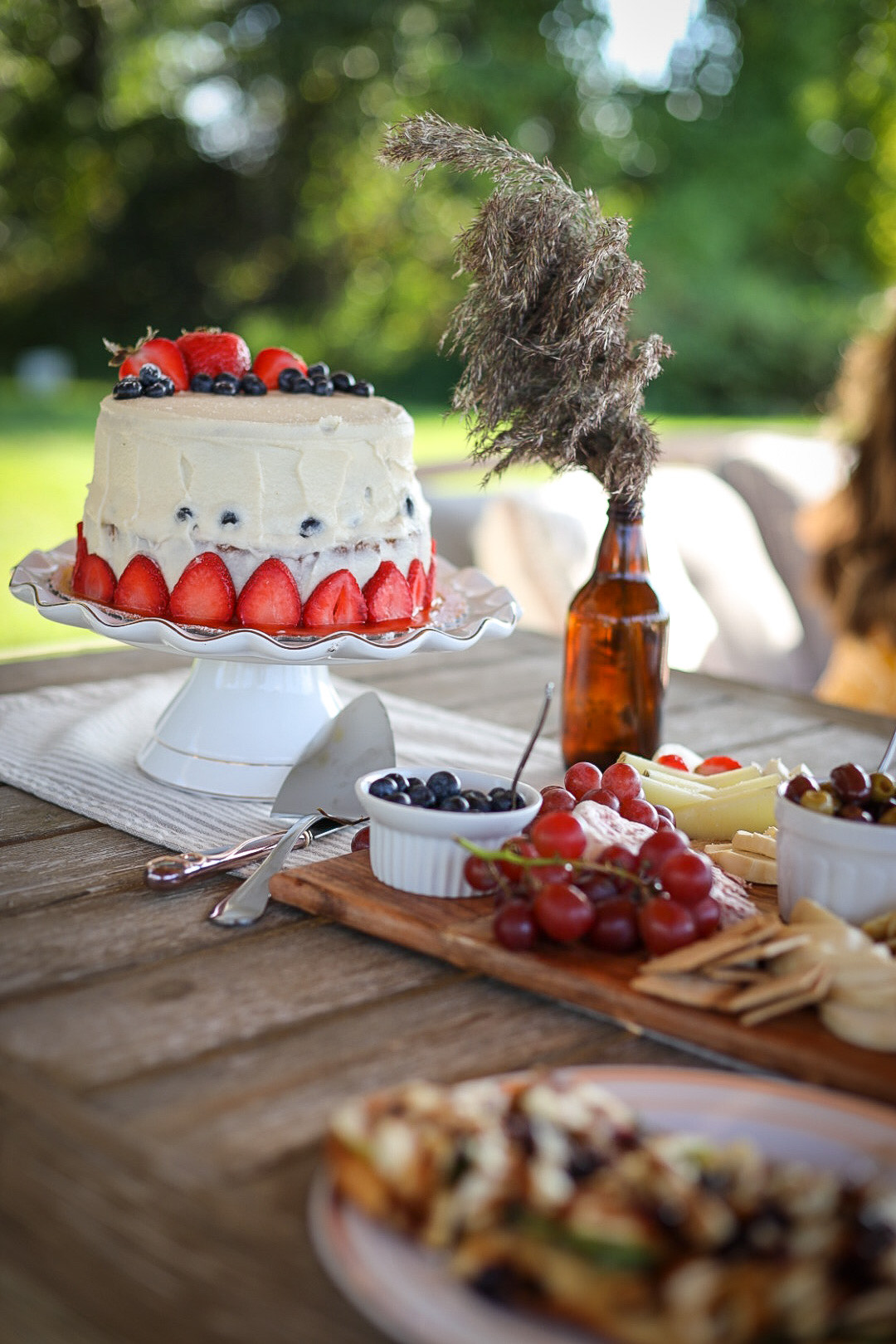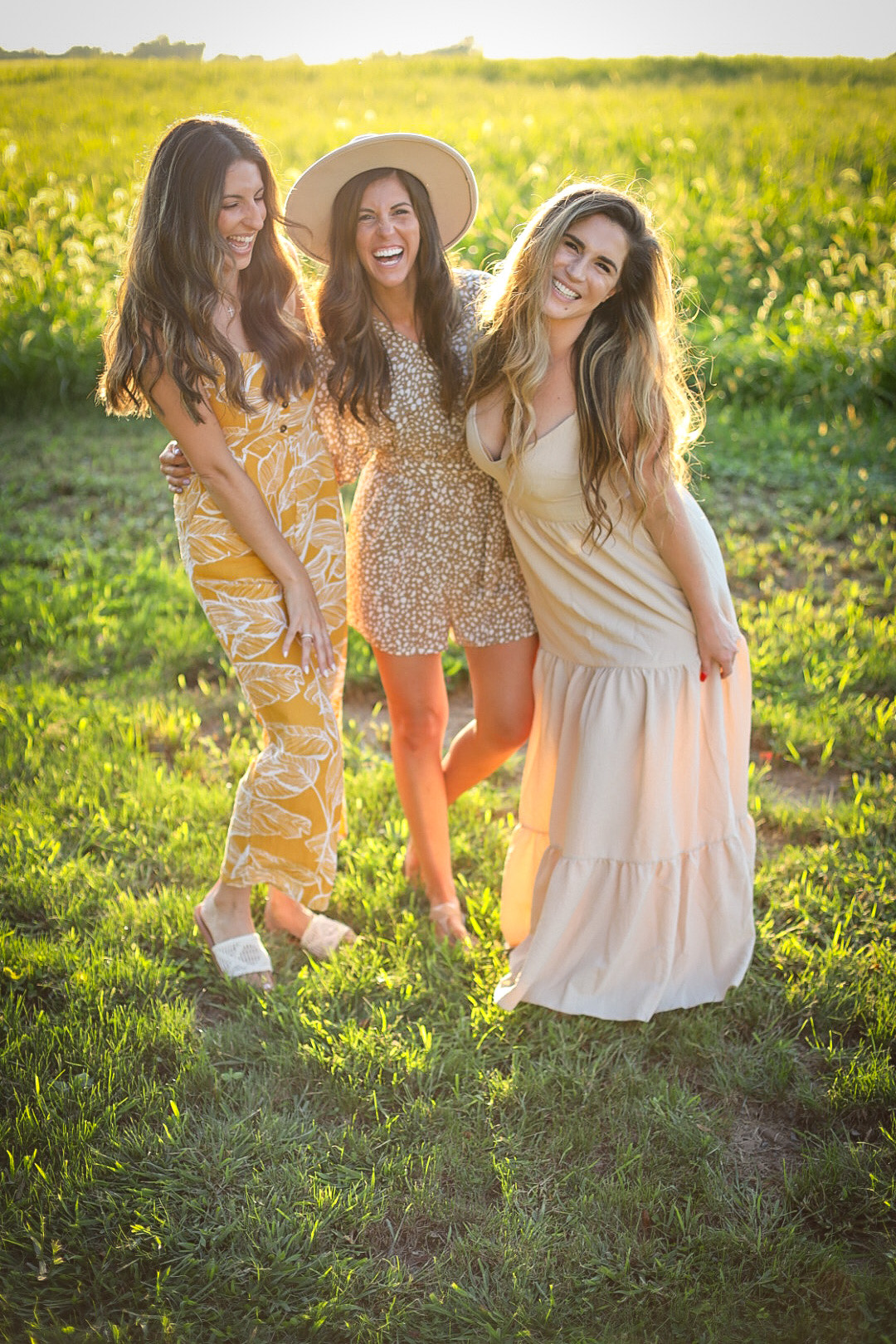 I'm always so thankful the boys don't go back to school until after labor day. I can't believe we have a 2nd grader, 1st grader, and C is in pre-preschool. The boys are back to full days and C is now going three days a week. I'm not crying, you're crying. They all seem to be enjoying it and getting back into the groove of things. Although, my 2nd guy told me the other day he didn't want to go because he would miss me all day. Oh, my mama heart strings.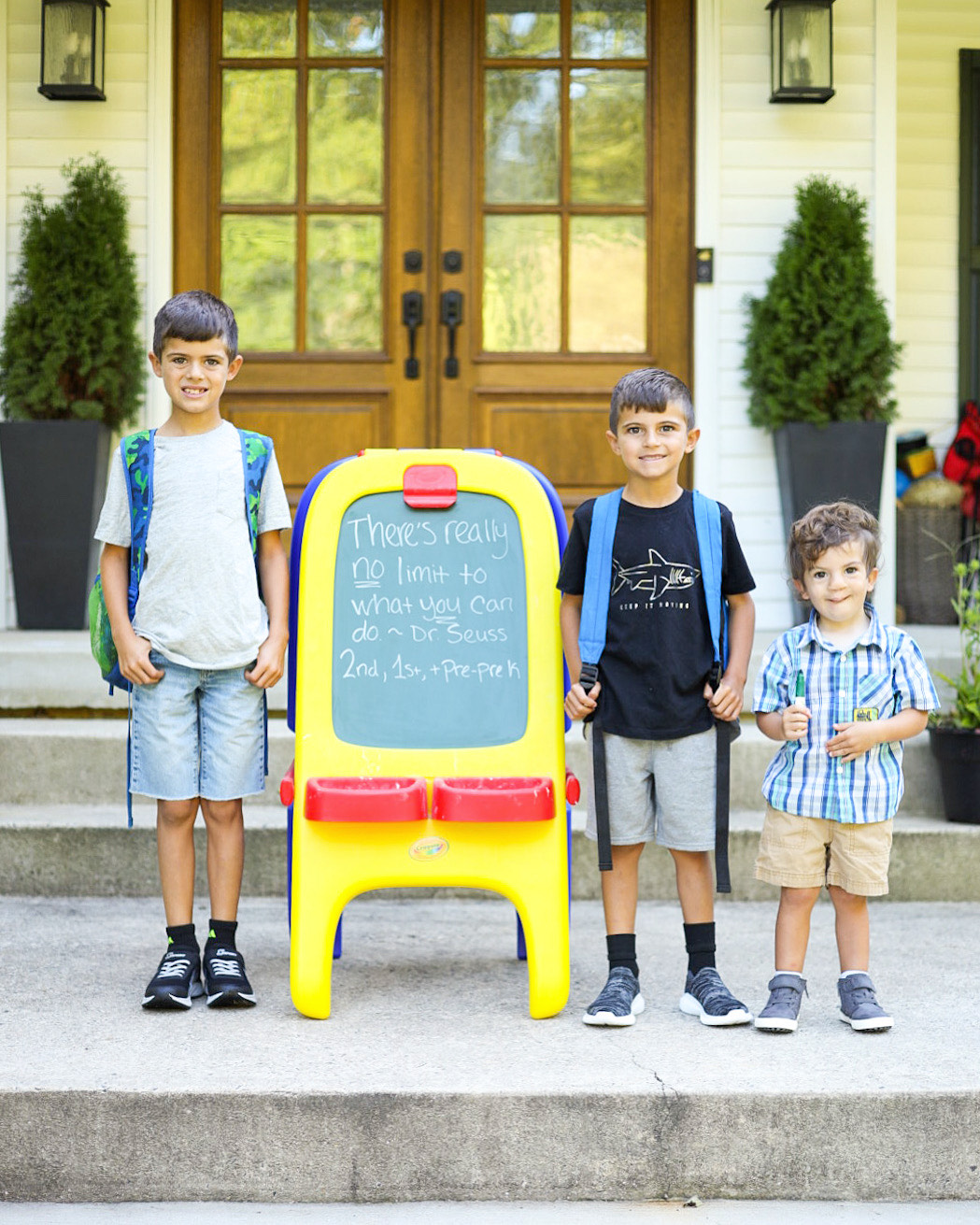 I realize this post turned out to be superrrr long (and maybe some picture overload). Share. all. the. things. If you're still with me, you're my people. Gosh, I haven't even gotten to our Cali trip. What do you think, save that for a separate post? I think so. I'll be back with more adventures and the fall things we're already getting into. Stay tuned!