This post is sponsored by General Mills. All opinions remain my own.
I think we can all agree that starting off the new year gives us a fresh perspective on things. It's a time we can evaluate our goals and accomplishments, along with focusing on ways we can improve.
Sometimes it's about taking that first step and finding a place to start. Many times it can feel like a balancing act. Between managing the ins and outs of life or changing up any type of routine you are already accustom too.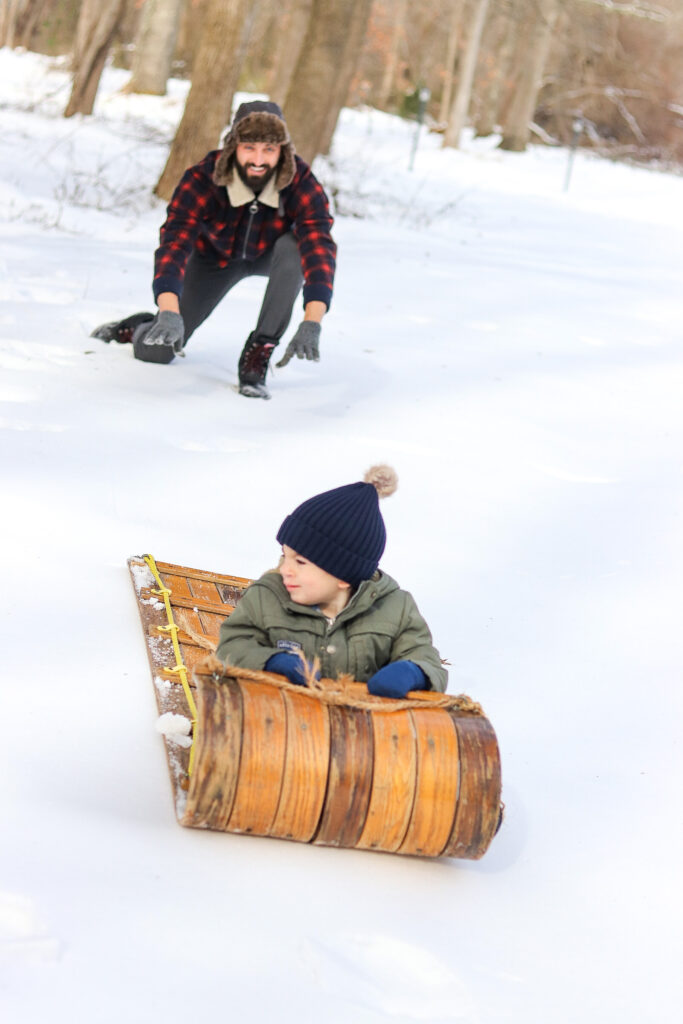 This time of year can also be tricky to navigate with the winter upon us, but focusing on small ways to help bring out a better version of ourself is doable.
Let's talk about some…
SMALL WAYS TO HELP IMPROVE A BETTER VERSION OF YOU:
BETTER FOR YOU SNACKING OPTIONS:
I don't know about you, but when my hunger is satisfied and my kids aren't hangry, it makes for a much peaceful environment. That's why I love this Nature Valley limited time offer at Walmart. In specially marked boxes like Nature Valley Crunchy Oat's N Honey Granola Bar, you get a free Nature Valley Packed bar. The Nature Valley Packed bar is made with ingredients you can see like crunchy nuts and seeds and chewy cranberries rolled together in smooth, creamy peanut butter. I love how this bar delivers the sustained energy you need to keep you going, because let's face it, us parents are always on the go with our kids.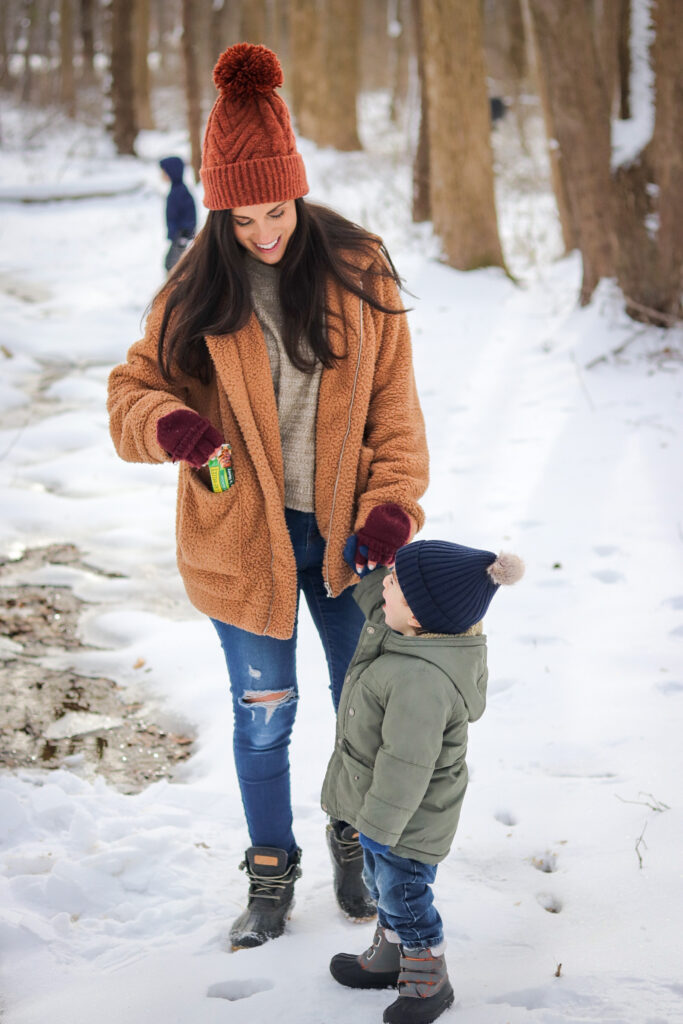 You can purchase Nature Valley Value Pack limited time offer products in-store at Walmart or by using their online pick up and delivery. That's been a great option for us and something I enjoy taking advantage of.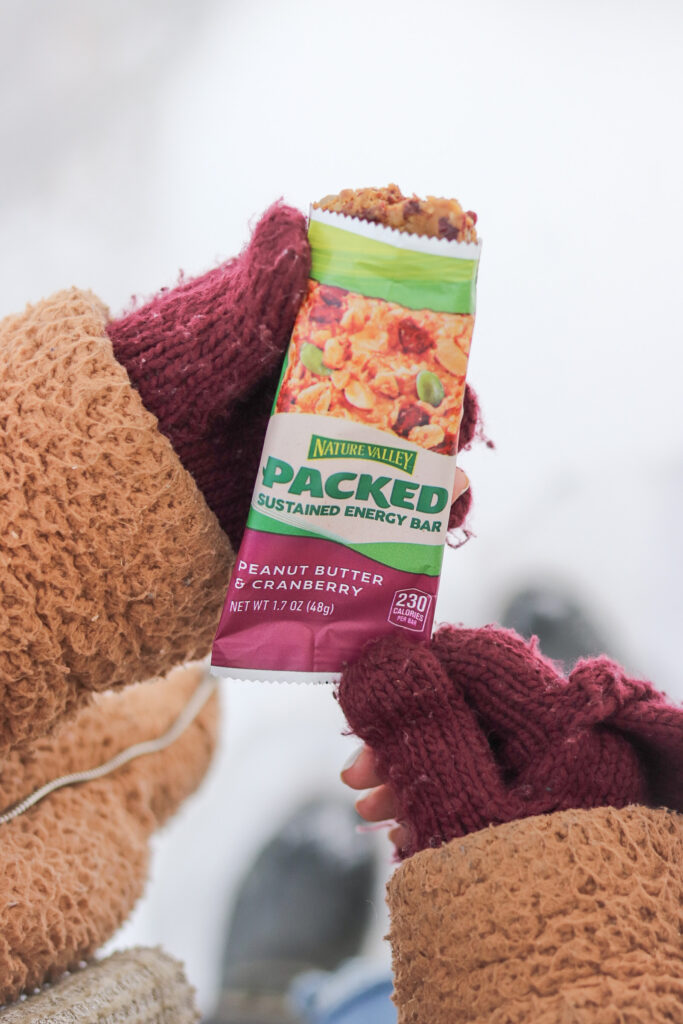 We also love Nature Valley Sweet & Salty Variety Pack 24CT which has something for everyone and also includes a free Nature Valley Packed bar in specially marked boxes! You can purchase this limited time offer at Walmart. It's so helpful that we don't have to choose between creamy, crunchy, or chewy, because we all know that's one tough decision.
SIMPLE OUTDOOR MOMENTS:
Remember how I mentioned winter can be tricky? That's especially true depending on where you live. Bundling up to spend some time outside might not be first on your list. But I can tell you, after getting outside during the daylight we see improvements in our overall mood. We try our best to get outside every day, even if it's for 15 minutes or so. It doesn't always have to be a big elaborate adventure. Although, those are awesome and always welcome, too!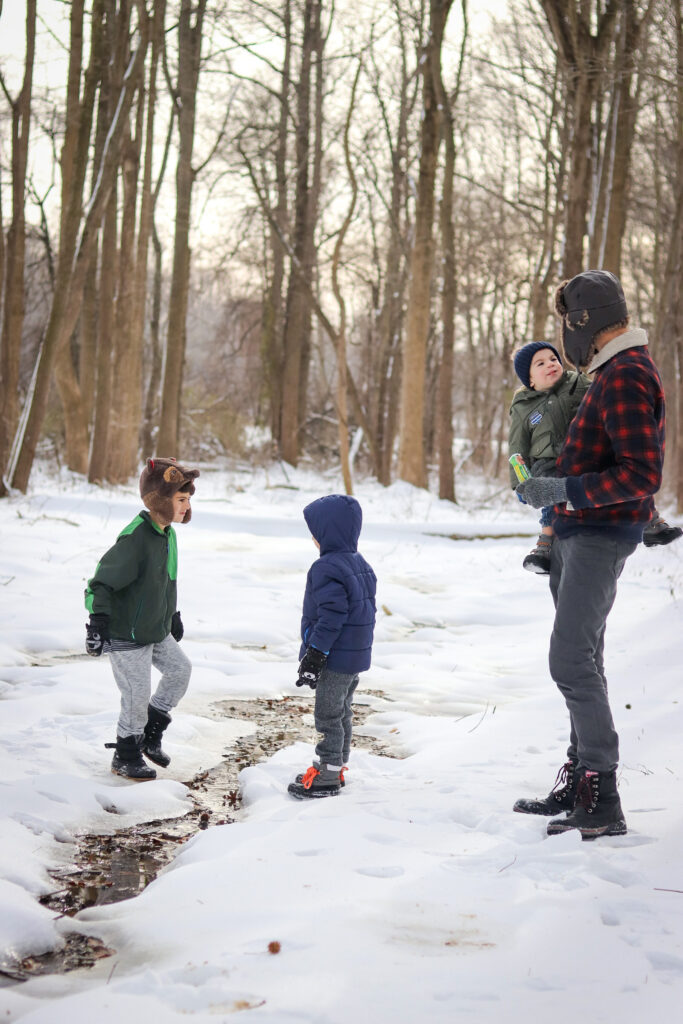 You can create simple outdoor moments by going for a walk (get that body moving), spending time in nature, doing a winter scavenger hunt, and of course, enjoying a snack. Like Nature Valley Packed sustained energy bars. A bar that's packed with energy for all those outdoor adventures!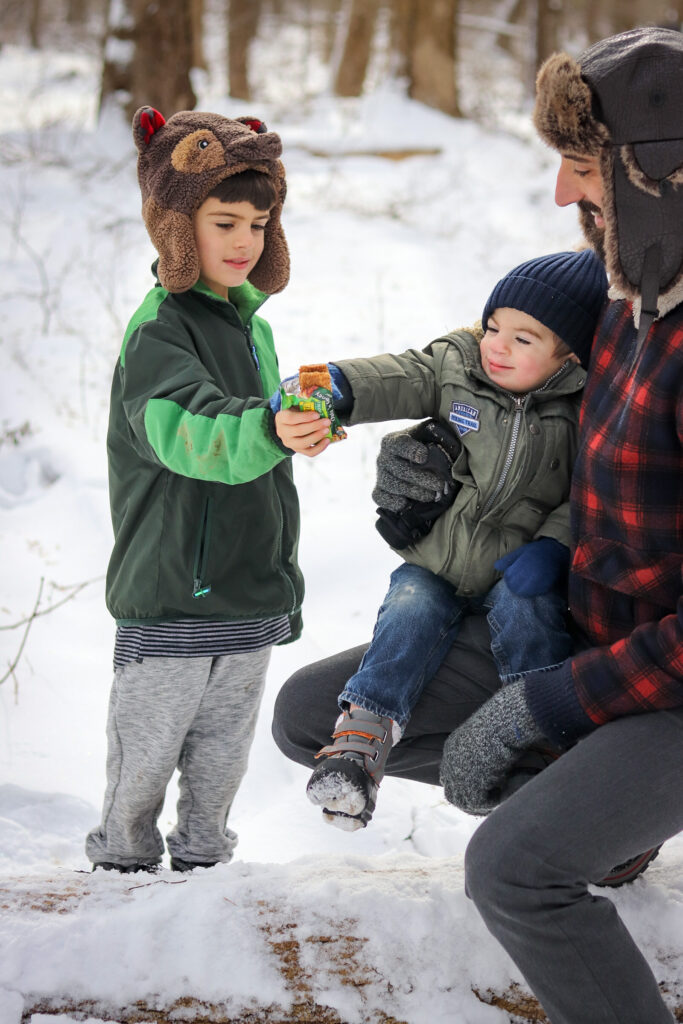 As a mom I can appreciate how convenient Nature Valley bars are for us when we're out and about.
TAKING CARE OF YOUR MIND:
With all the hustle and bustle after the holidays it can leave a lot of our heads spinning. Another important area to focus on is slowing down, and not feeling guilty about it. It's ok to say no to things that don't bring you joy.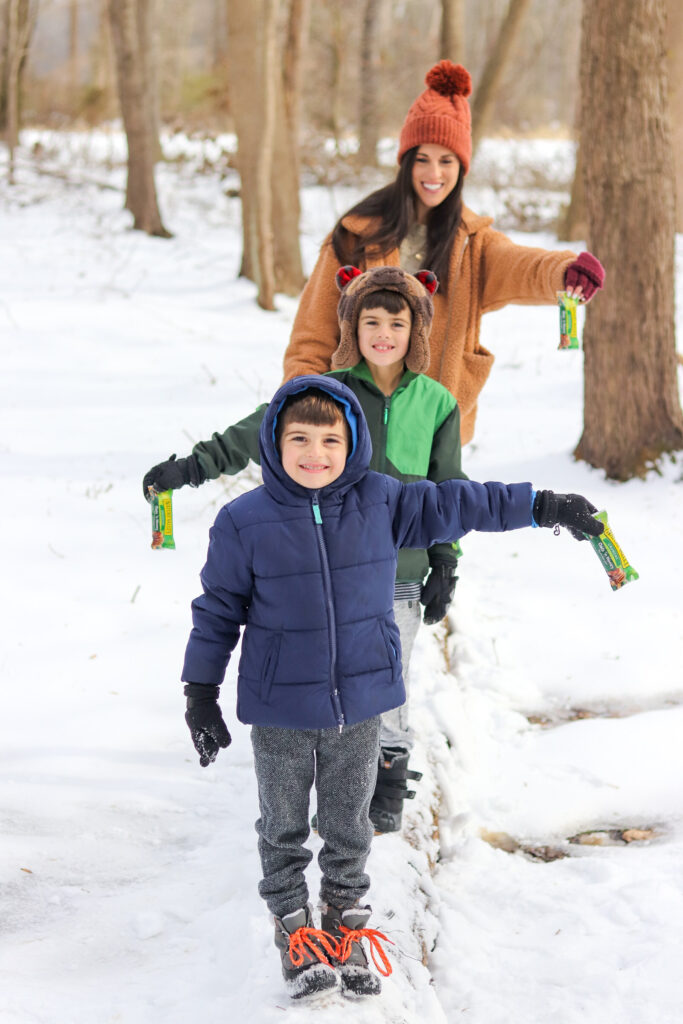 This can also relate to getting outside and snacking better. Taking some extra time in the fresh air to focus on our breathing and clearing our mind, can leave us with a better feeling.
ACCOMPLISH ONE THING EACH DAY:
Long to-do lists can be overwhelming, but if you focus on completing one thing each day it can bring a sense of accomplishment. If you also factor things in like snacking better and getting outside for a few minutes, that's already two things you can cross off your list. I know for me it's such a good feeling to cross something off that list.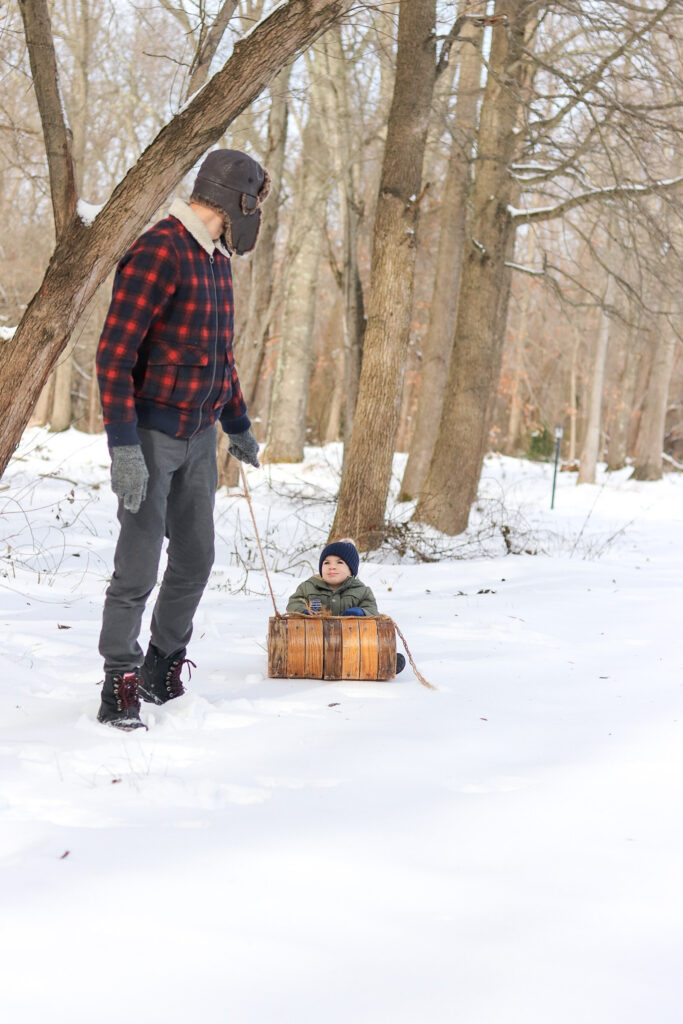 ORGANIZE SOMETHING:
This time of year is a great time to think about getting more organized. It can be something small like your workspace, tackling that junk drawer, or going through your fridge. I know that when spaces, and areas of my life, feel more organized, I feel more at ease. If you're feeling ambitious you can work on something larger that may take some time and planning, like that playroom, closet, or pantry.
I hope this year is a time for you to enjoy small moments, the beauty of nature, and better for you snacking options. Whatever you decide to focus on, may it be something that brings you joy and leaves you feeling better.