Happy Friday, friend! I hope the week was good to you. It was super busy for me, but such is life. We find ways to sprinkle in fun family moments and take the busyness for what it is and know that if the boys want to play sports and we want to take on additional ventures, time management is something we'll continually need to work on.
I also think we got spoiled with quarantine and adapting to this super laidback life. Now that things are starting to feel somewhat back to normal, it feels overwhelming at times because we didn't do much for a year. Anyone else feel like they need to readjust to what used to be a normal schedule?
Let's take a look at some of my favorite moments from the week…
HOBOKEN HERE WE GO: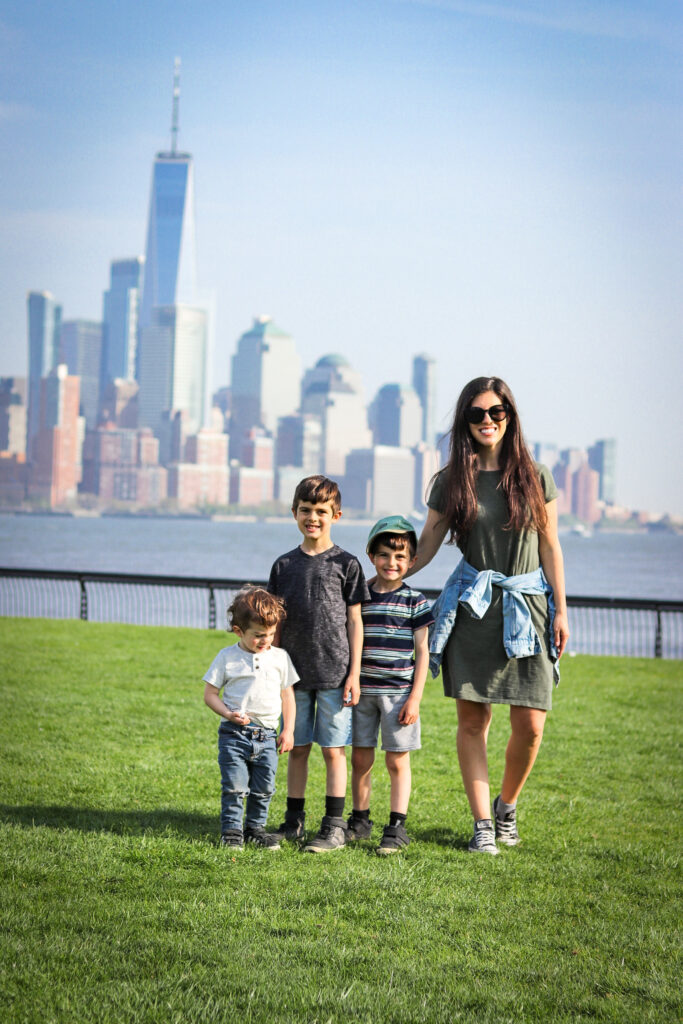 We got to enjoy an afternoon in Hoboken for an influencer event I was working on for a new animated family Netflix movie coming out today! You can head to my instagram and stories to see more. Always appreciated when you checkout what I have going on over there.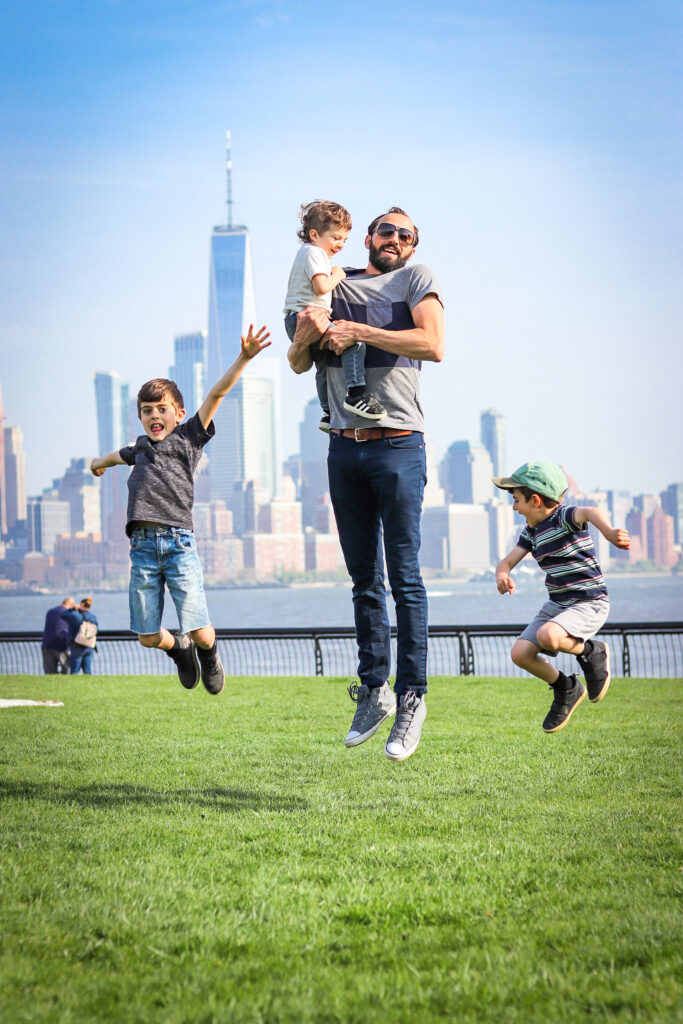 If you don't know much about Hoboken, it's a fun city located across from NYC, but on the NJ side. We checked out one of our favorite parks that has great views of the skyline right across from the river. We stopped off for dinner and visited Carlo's Bakery for a sweet treat.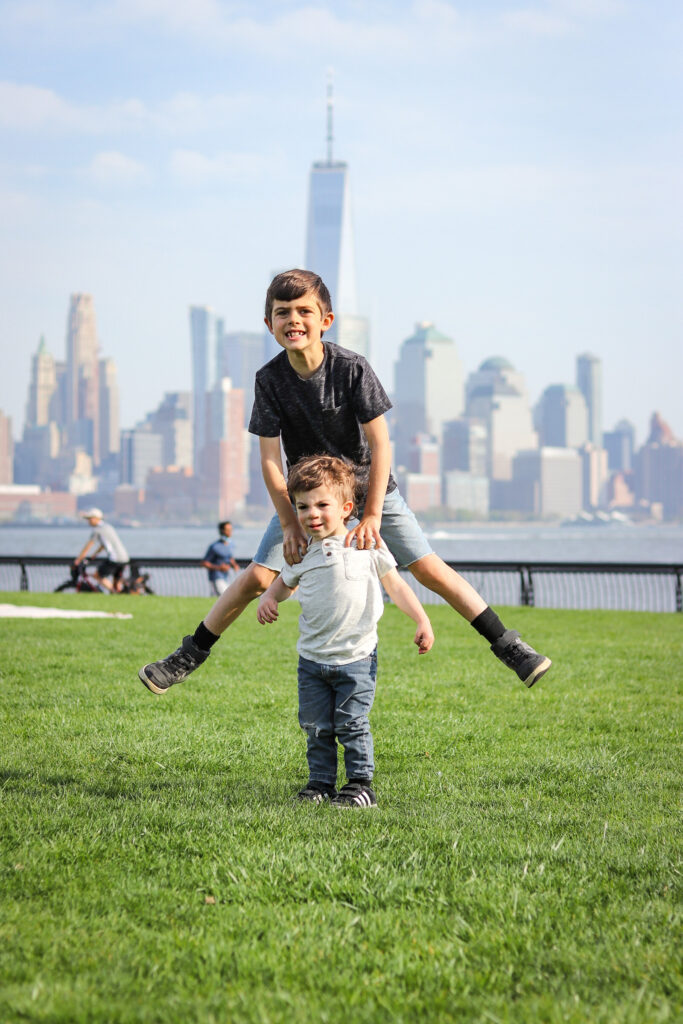 ALL THE TULIPS:
In case you missed it, I shared earlier this week more about our family outing to a beautiful tulip field. It was our first time going, and it was more beautiful in person than I could have imagined. The weather wasn't exactly on our side, but we made some of the best memories dancing in the rain and jumping in muddy puddles (any other parents just think of peppa pig, haha).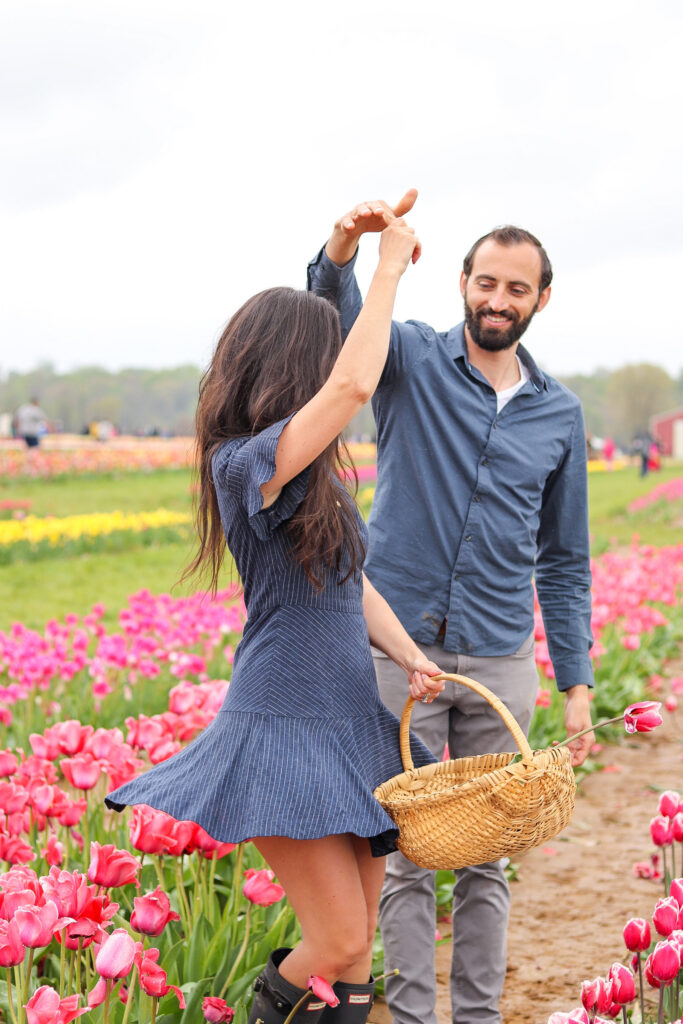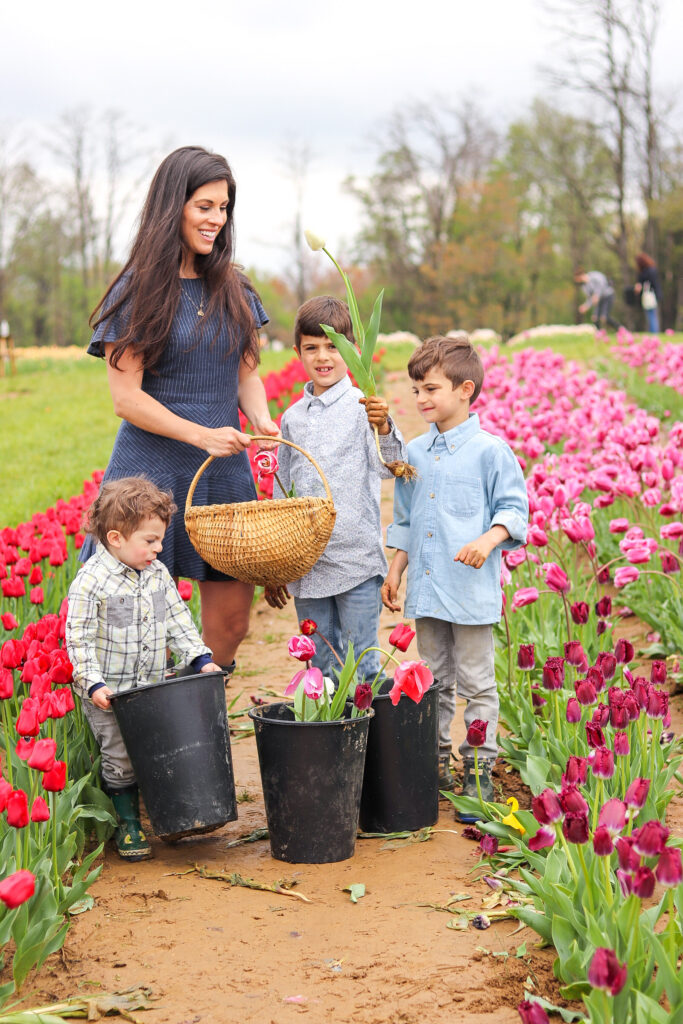 SWINGS ARE UP:
Oh I'm so excited about these! If you caught my favorites last week you might have seen Eric was in the process of getting these hammock chairs hung for me. He got them for me for Christmas and as soon as the weather turned nice I couldn't wait to get them up.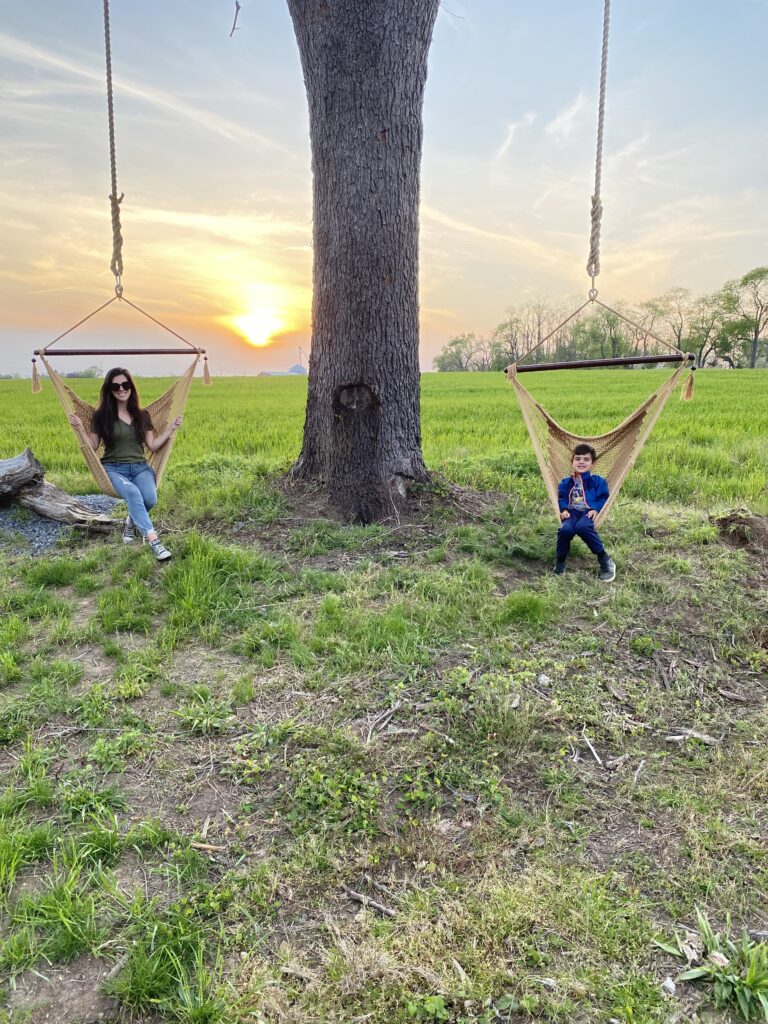 You guys, this is my kind of relaxing. I think all of us have said we can't wait to take a nap in them. My mom and sister also came by this week to catch a sunset with us and we all loved swinging in them.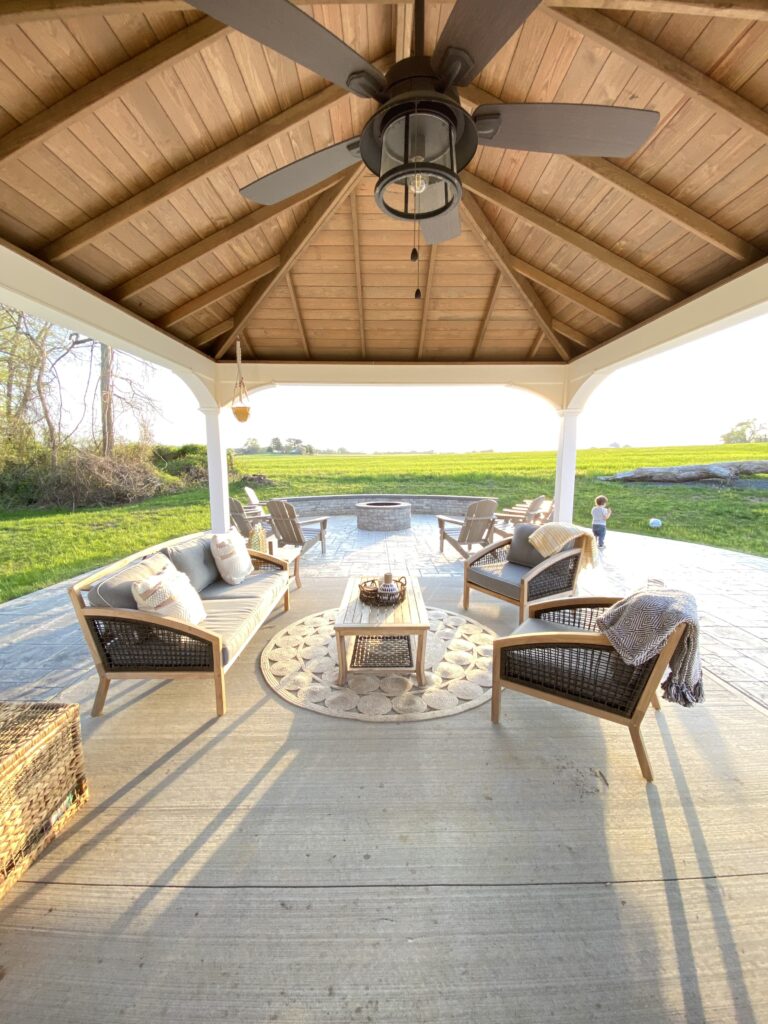 We also have the rest of our pavilion area set up and I plan on doing most of my work out here when the weather permits. You all know that catching sunsets is one of my favorites, so be prepared to see a lot more of this area.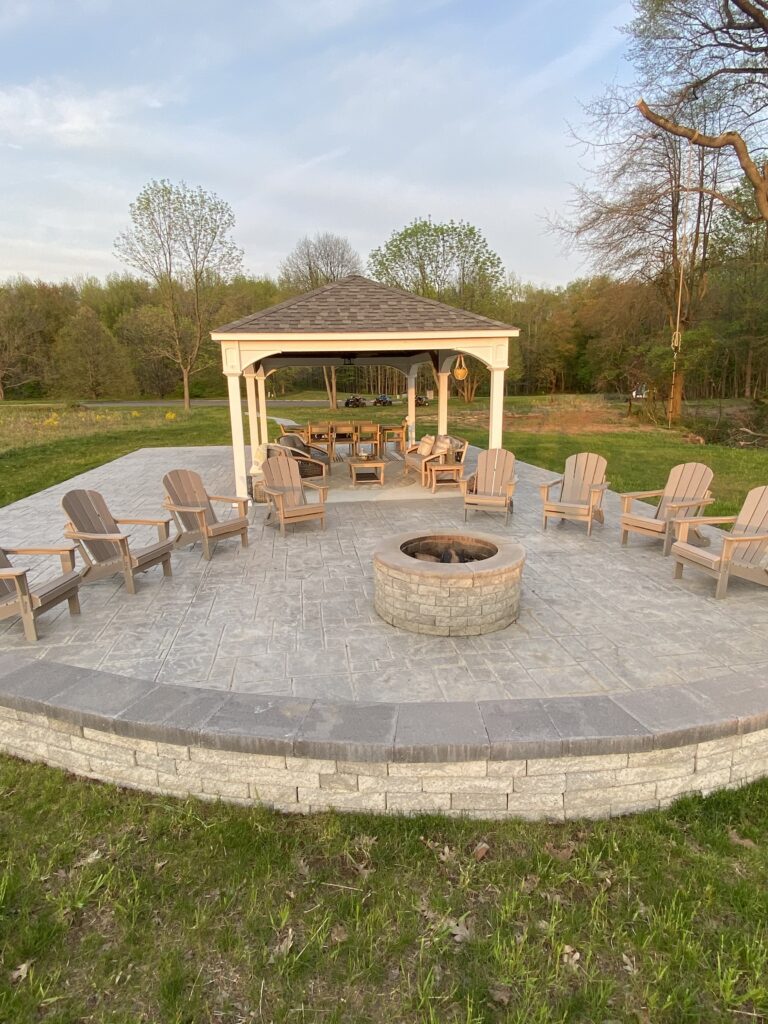 I'm so happy that my woven round rug worked out and looks just as nice as I thought it would. This little area feels like an escape for me and it's just what I need to unwind at times.
DINNER ON THE DECK:
Every Tuesday we have taco night, and every Tuesday my kitchen floors are covered in rice and meat. I don't know if you've tried to sweep that stuff up. But it ain't easy. With the weather being nicer I jump at every moment we get to have meals outside. My floors are cleaner, I'm happier, and I feel less guilty knowing some bird or critter will be cleaning up the remnants.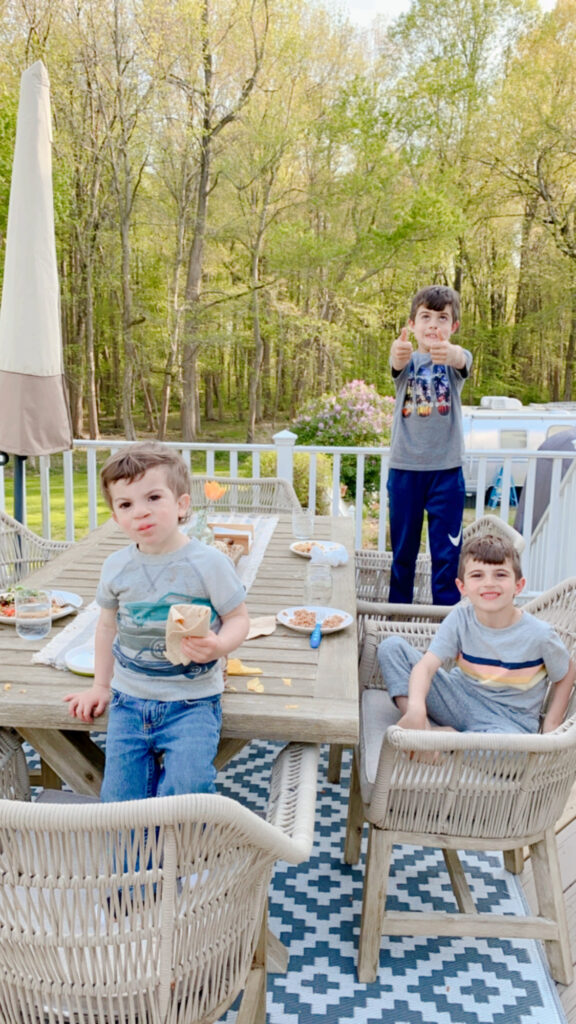 SHOPPING SMALL: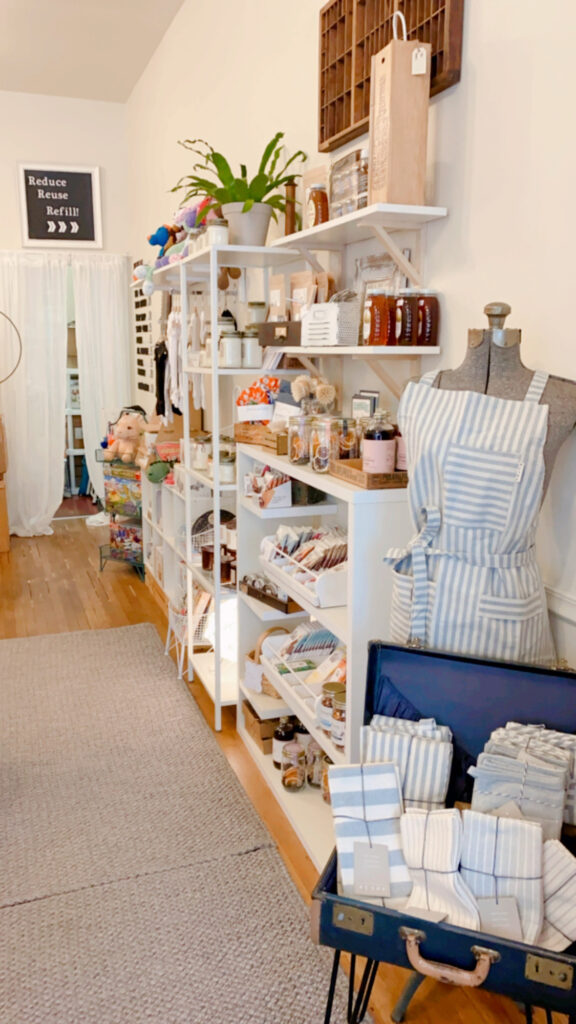 As much as I love the convenience of things being shipped right to my door, I also love shopping local and support small businesses. Something else I'm working on is trying to work in more time to have one-on-one time with each of the boys. I see how much of a difference it makes with them and I love having special moments with each.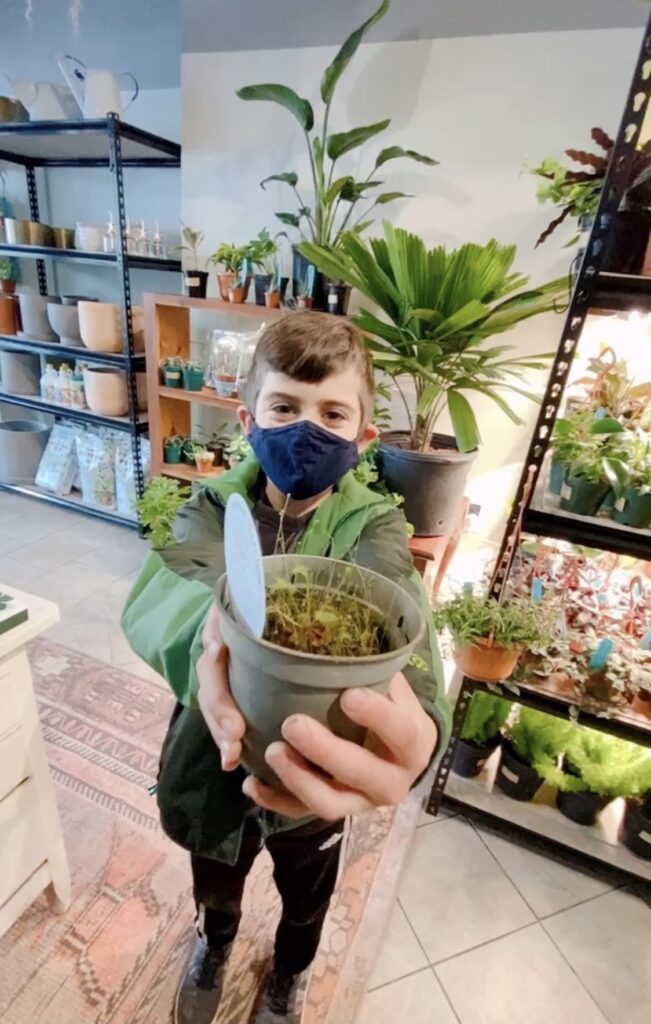 We went to Mimosa Goods and picked up some mother's day gifts for my mom. I also love that now they have shipping and in-store pick up. We made our way to Bombadil which is a new plant shop and we were in love. A decided on a venus fly trap and I am already planning to go back and get some new plant babies.
I hope you have a great weekend!